12 Blouse Ideas That Will Never Fail You On Your Wedding Week!
BY The WMG Bride | 17 Jul, 2015 | 1237 views | 4 min read
Isn't it ironic that we spend hours, if not days finding the right type of lehenga or sari on our wedding day but tend to leave the blouse in the hands of the darzi master?  After all, you will most likely be photographed waist up when you are sitting down, and we believe that the blouse also deserves a place of pride in your entire outfit - nay, it even elevates your every outfit to fashionable heights. Here are 10 fool-proof blouse ideas for your D-Day - ones that will have your back!
1. Princess-Cut Blouse Design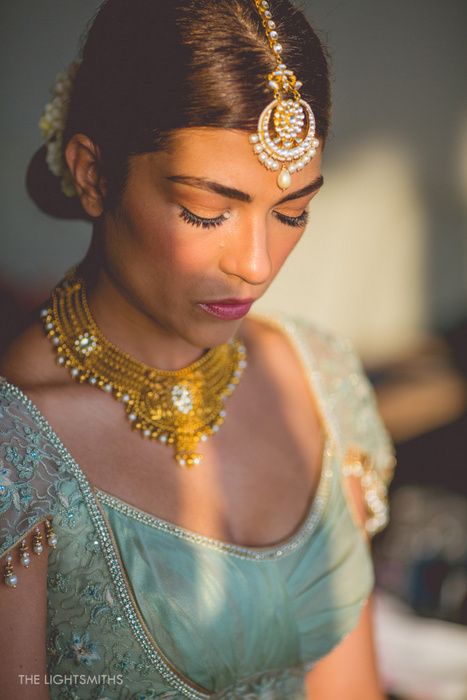 This is perhaps the most versatile neck design, fulfilling both conventional as well contemporary requisites in terms of fashion. Pair it with lace like VJ Archana or simply go bright, this will always be a winner!
2. Embellished Sleeves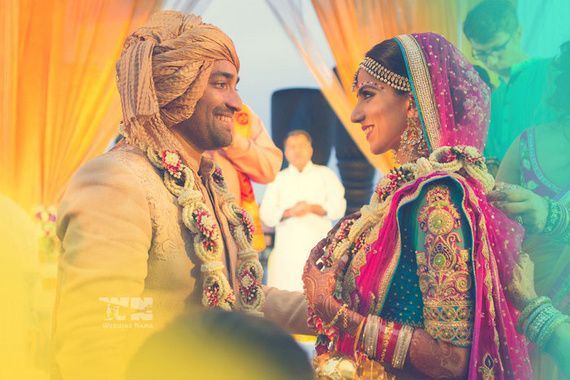 In the hurry to go backless or a little eccentric, we forget what works the best in times of need! On your wedding day, tradition is what you want to embrace. Long and elbow sleeves with embroidery or embellishment works beautifully with your D-Day lehenga or sari. Keep the back a little deep to go long on the sleeves. Also, like Nishka Lulla's blouse you can go for a contrast embellishment which matches the drape or the dupatta!
3. Exaggerated keyhole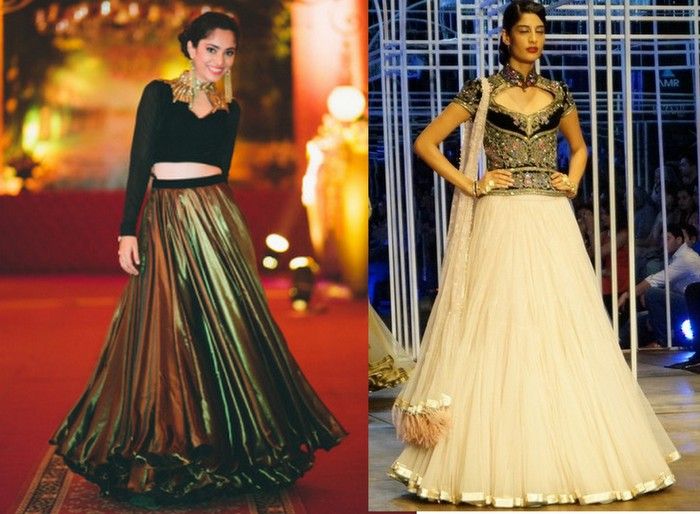 Left: Outfit by Voiix, Right: Lehenga by Tarun Tahiliani
Not a big fan of chunky necklaces? This high neck alternative is edgy, modern and totally unexpected. The keyhole shows just the right amount of skin and you can keep the rest of the look modest
4. Zip detailing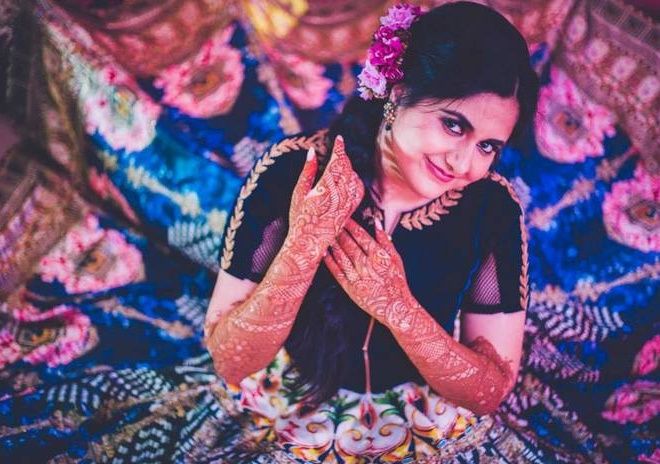 From the wedding:  D & N
Blouses are getting edgier by the day, and this one features not just mesh on the sleeves but a front open zip ! Functional, funky and adds an edge to your lehenga.
5. Blouses with attached dupattas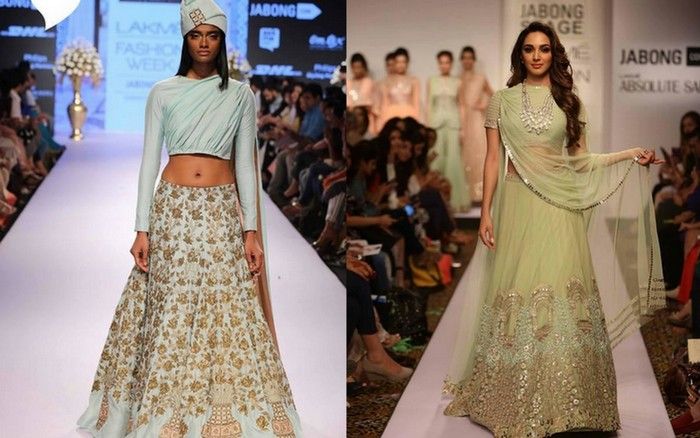 Left: Lehenga by SVA, Right: Lehenga by Ridhi Mehra
Want to leave your hands free to show off those moves during your sangeet? These fabulous blouses come with pre-draped dupattas that give you grace and don't become an inconvenience
6. Halter- Style Blouse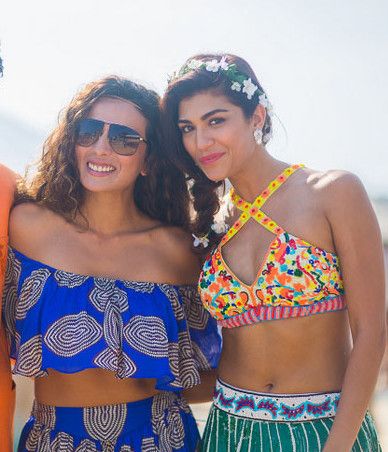 This one's full of fun and pizazz. Reserve this style for a fun and casual function on your wedding gala. This style requires a little skin show so make sure your arms and stomach is well-toned. The style also suits the Indian body type so don't worry if it'll look out of place. If a style like VJ Archana's is too daring for you, you can team it up with a light organza dupatta or even a chiffon sari!
7. Jacket Style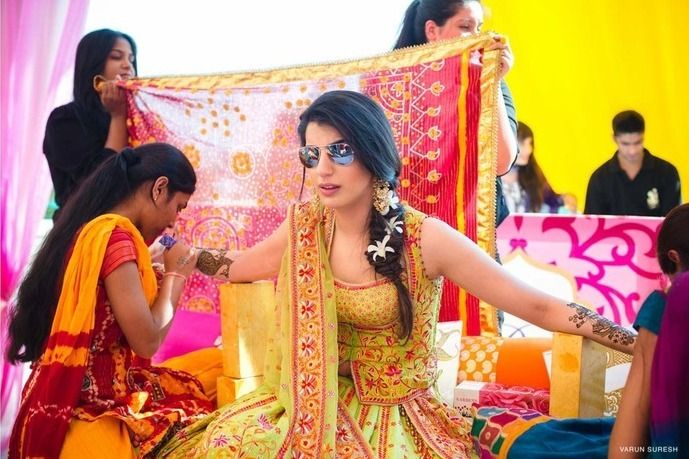 This is one style which is a classic! Create this jacket style blouse for a super chic look and say goodbye to the tummy-flab worries! This style not only allows you to go dupatta-less (think mehendi!) but also permits you to get rid of the sleeves without showing too much skin.
8. Semi Sheer Necklines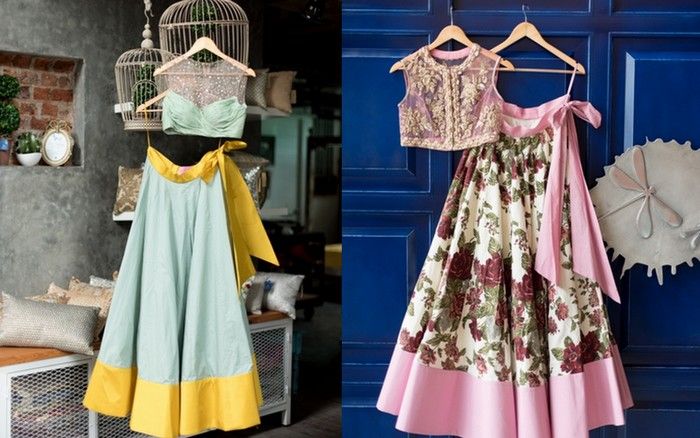 Lehenga by Anushree Reddy
These sweet, pretty pieces incorporate net and lace to give a semi sheer effect . If your style is princessy and girly, and you want to show off your toned shoulder without showing too much skin, these would be right up your alley.
9. Full-Sleeves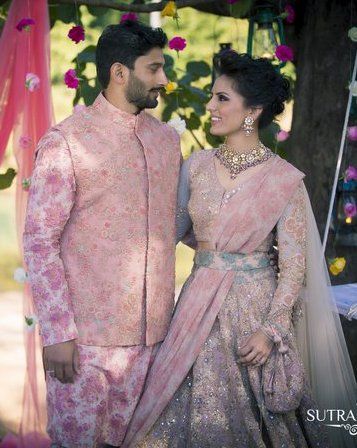 Sujit & Nikita's Wedding By Sutra Snapperz
Full-sleeved blouse according to us is the most under-rated style. It's traditional and shows off a lot of work - if you want. You can experiment with Chantilly lace, zardosi work or even go the full way like our blush-pink bride has gone to achieve a classic look with the perfect touch of contemporary twist! Our favourite way is to go bling for a sangeet night or a quirky wedding! It gives you more scope for detailing and also covers flabby arms! Two in one.
10. Sheer Sleeves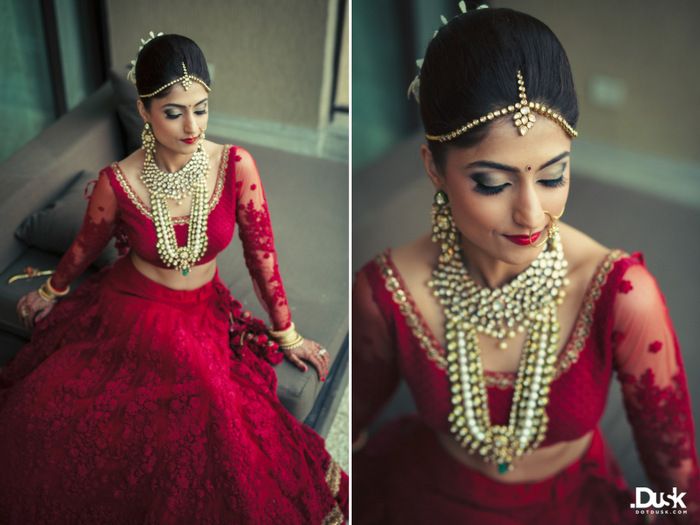 Picture Courtesy: Divya & Dhiraj's Wedding
The sheer fabric on a blouse hides and reveals the skin simultaneously, thereby making you look svelte and sexy without the tacky vibe. You can opt for a sheer panel at the back or even on the front if you don't want to show too much skin. Or just go with sheer sleeves! This style permits you for beautiful crystal work to be done, if you like that style of work.
11. Kitsch Style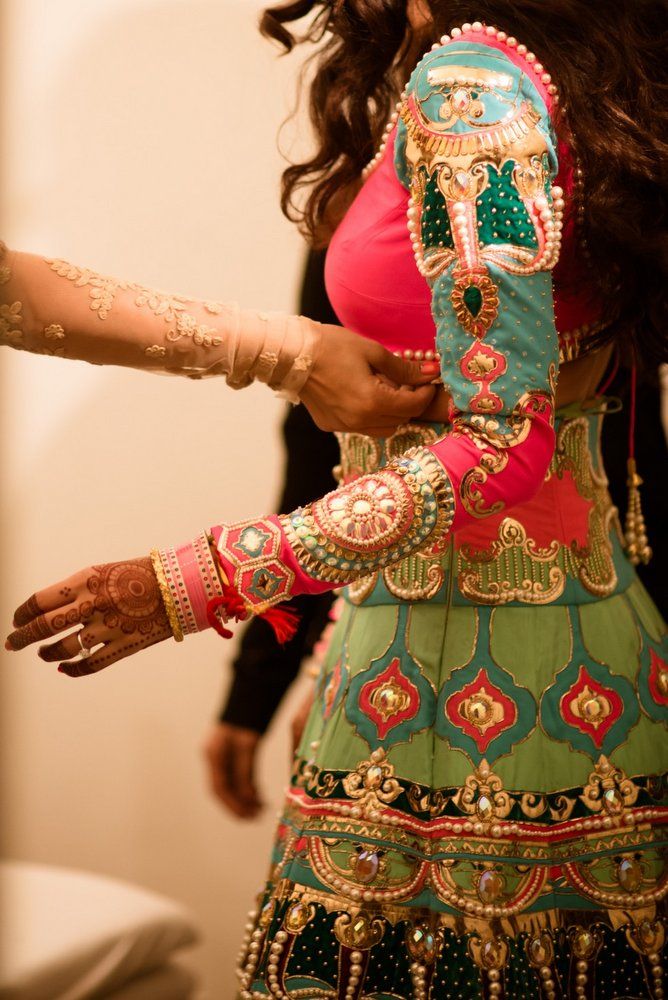 Always a winner with the right kind of bride. This style of blouse will not only make you a unique bride but will also allow you to incorporate your quirky personality in it. Think neon, bright colours and graphic prints!
12. The Stylish Crop-Top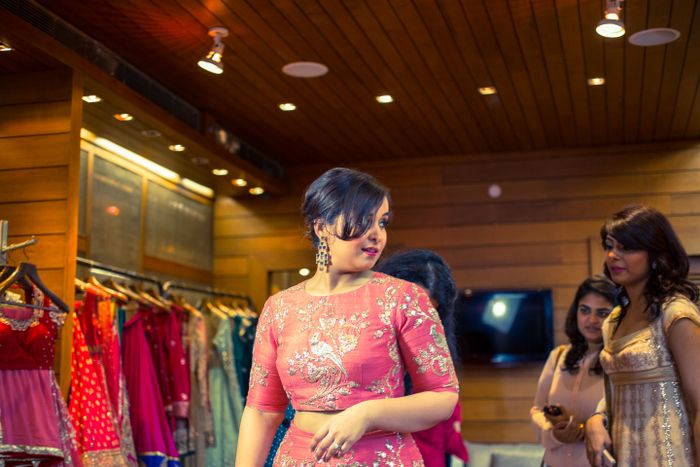 This style is comparatively new and quite in the trend. This will let you play a little peek-a-boo with the skin show while not revealing too much. It's almost like a top so you can wear it even after your wedding on your sharara pants or even on a sari.
What's your favourite blouse style? Tell us!