10 Cute and Unique Ring Tray Ideas For Your Engagement!
BY Soha | 06 Aug, 2018 | 1162 views | 3 min read
 Take it from us, beauty lies in little details. Yes, he is going to love a pretty mandap with those flowers that he is fond of. And of course she will like that you wore an outfit in her favorite color. But love is also about taking care of the tiny details. 
How about you present that diamond ring to your partner is a never-done-before manner? An adorable ring-bearers, or a cute ring holder, what say! Well, if that gets you thinking, here are a few options for you!
This Miniature Couple Holding Out The Rings For You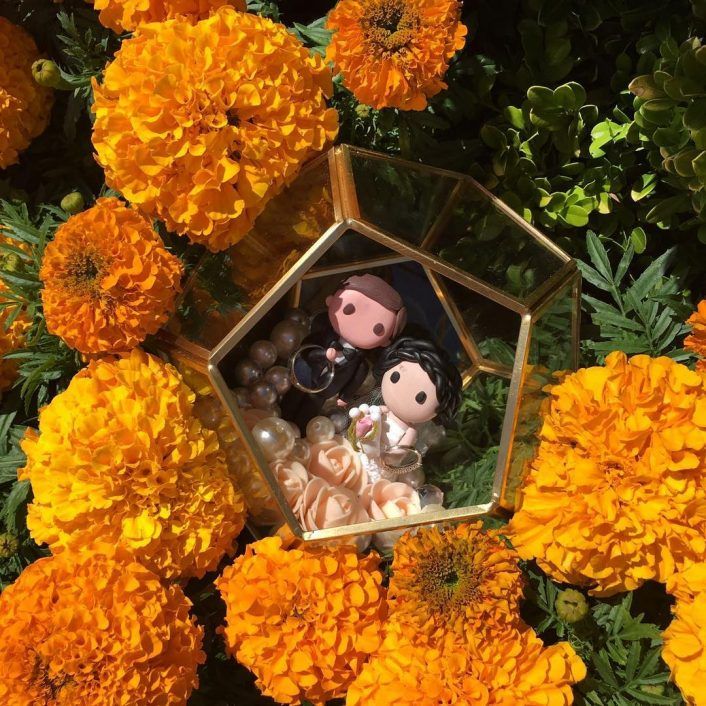 Image via Instagram
Now isnt that so adorable! 
If Your Significant Other Happens To Be A Fan Of Cars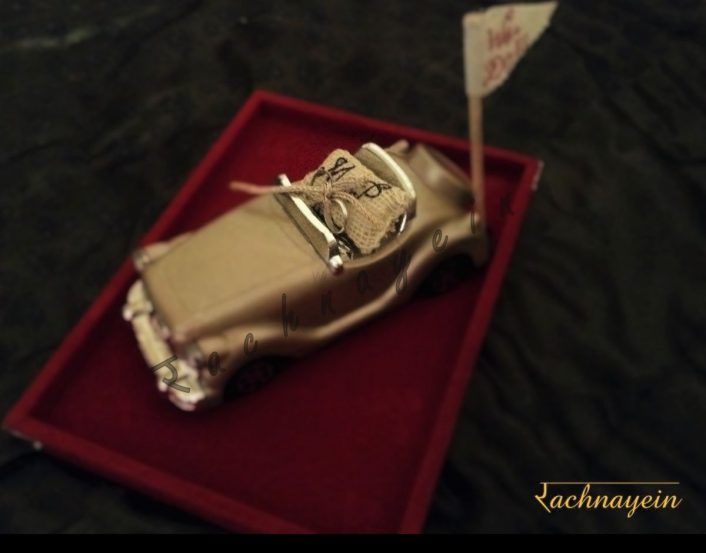 Image via रachnayein★ 5
Is your partner obsessed with his car? Well, why not bring one for the engagement! No, we didn't mean the real one, but these tiny ones with your rings!
Place Them In These Sea-Shell Inspired Ring Holders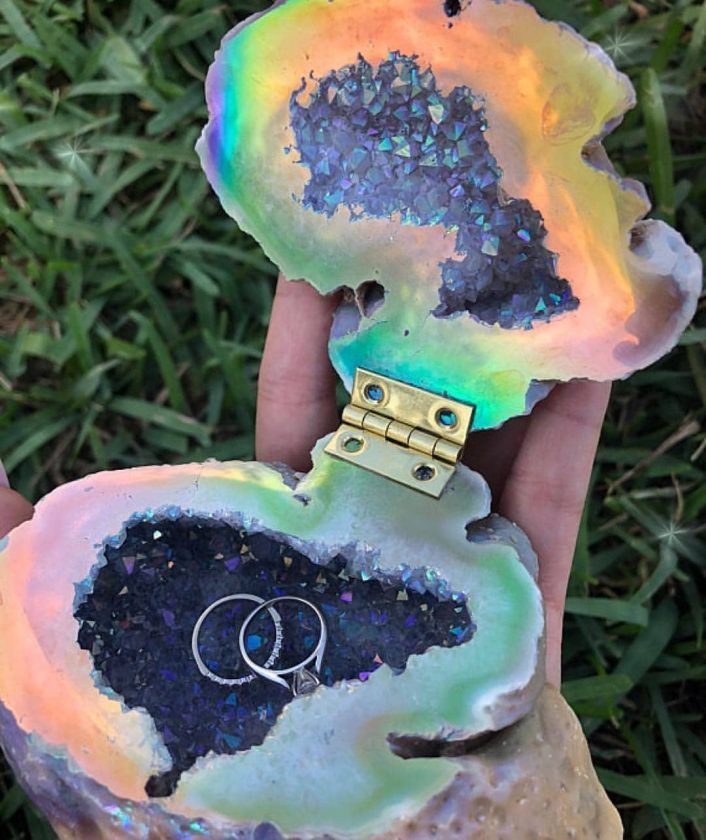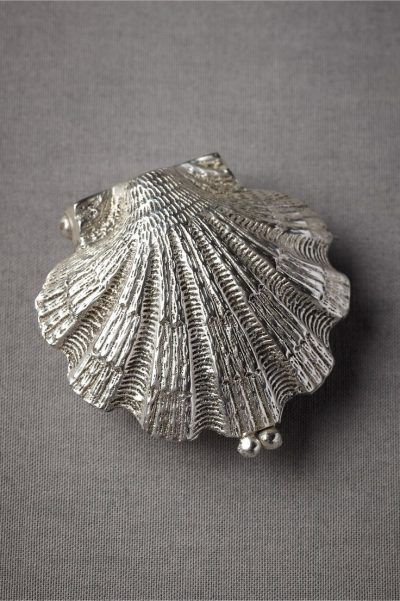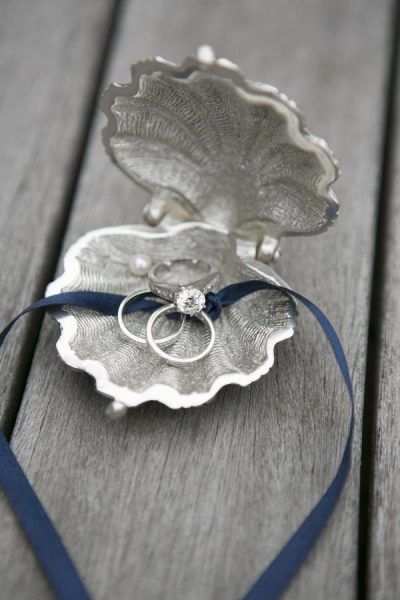 Images via Instagram & Pinterest
These exlusive oyster-shaped ring rays are so poetic and unique. You can get them in different  materials and colors! We personally love the classy silver and the au-naturel multicolored ones that has such a unique appeal!
Or This One That's Perfect For Every Harry-Potter Fan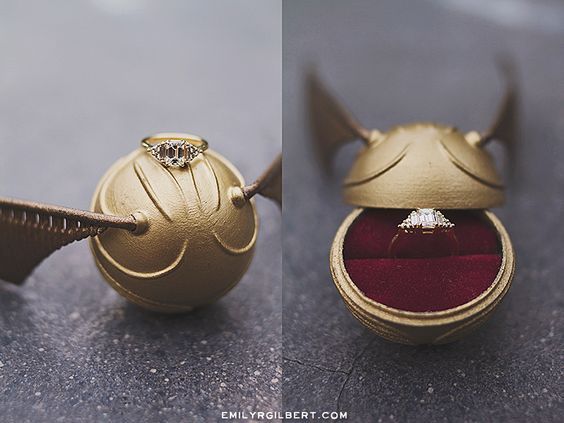 Image via Emily R Gilbert's blog
Ah well, this one needs no introduction. We bet nobody would have ever got their rings in a Golden Snitch ball ever before! This one's a perfect match if you or your partner are #potterheads! Well, we are already obsessed!
If Both Of You Love Reading, Why Not Place The Rings In A Book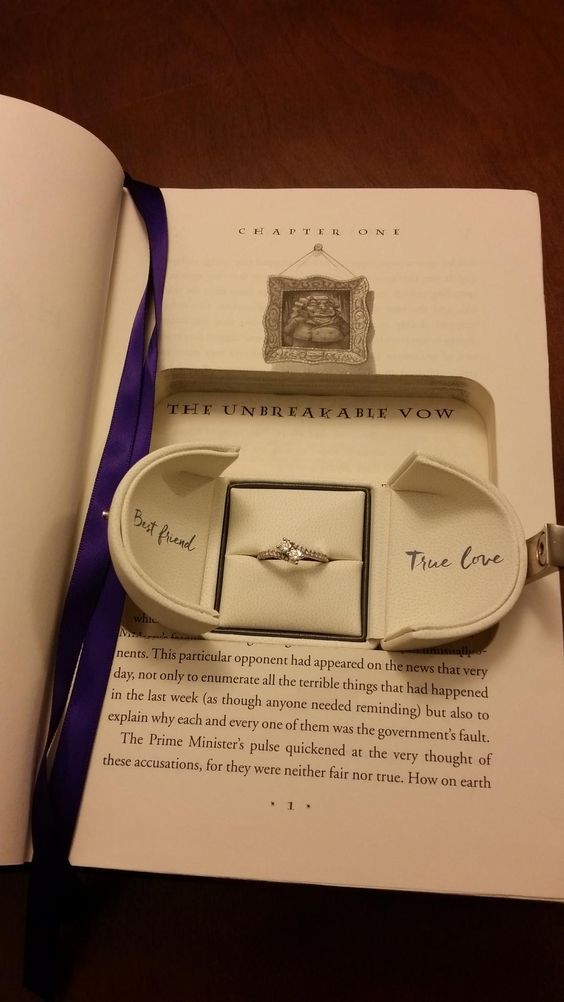 Picture from Book Bub
WMG Tip- Use the book that you both like. And shortlist the chapter where the hero accepts his love for the girl, or the part where the protagonist gets the girl. Underline that part, and place the ring alongside.  Trust us, your girl won't ever say no to this!
Or This One That's A Pocket Book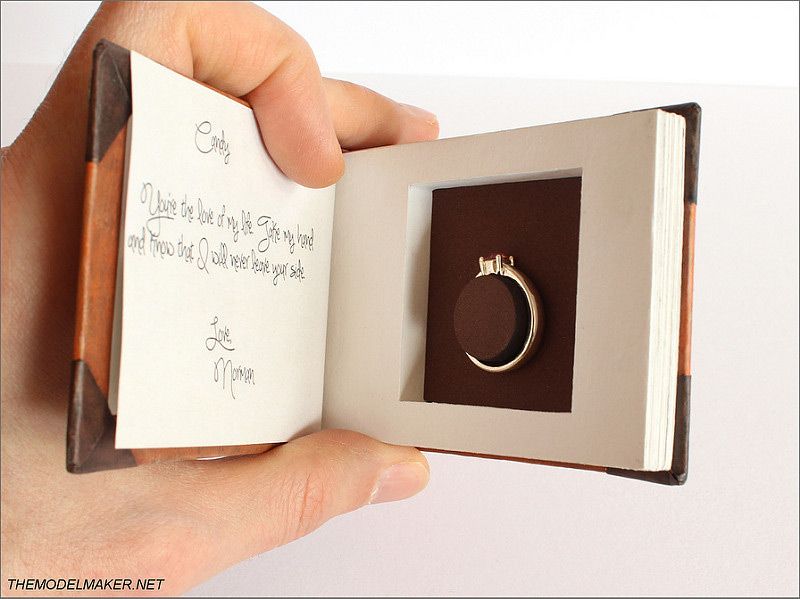 Image via Zen Merchandiser
A pocket book shaped holder that fits right in your pants. You can write your wedding vows on one side for her to read them over, again and again! 
How About A Diamond Shaped Box For Your Diamond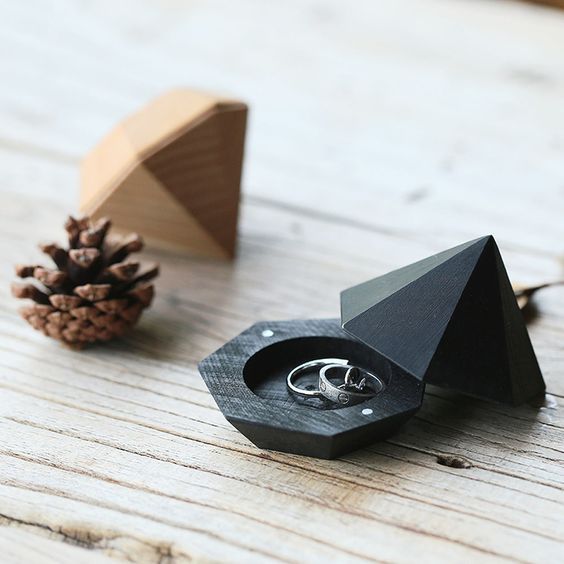 Image via Pinterest
A diamond within a diamond? Interesting!
Or These Minimalist Copper & Glass Boxes That Are So Classy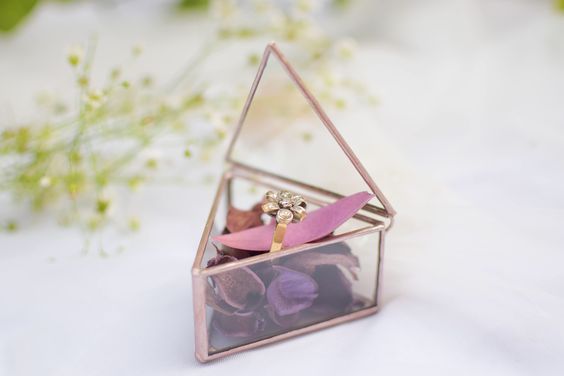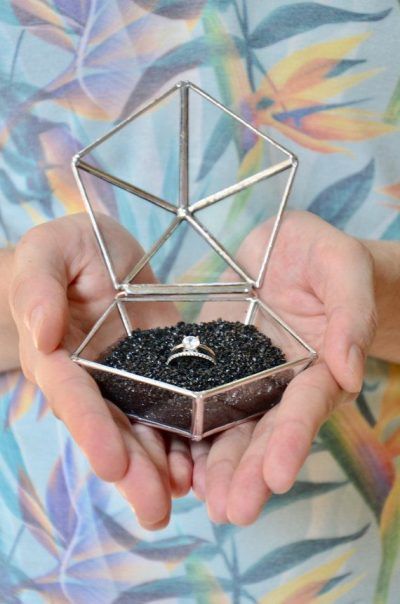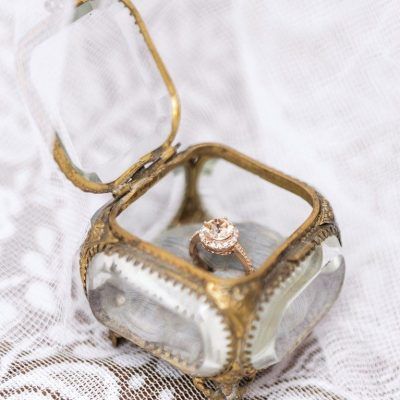 Images via Pinterest
They're simple, and so stunning! You can experiment with the shape and size of these boxes, and the best part about them is their utility - they are so pretty and chic, that they can always been used later to store your jewelry!
For A More Traditional Touch, This Lotus Ring Tray In Perfect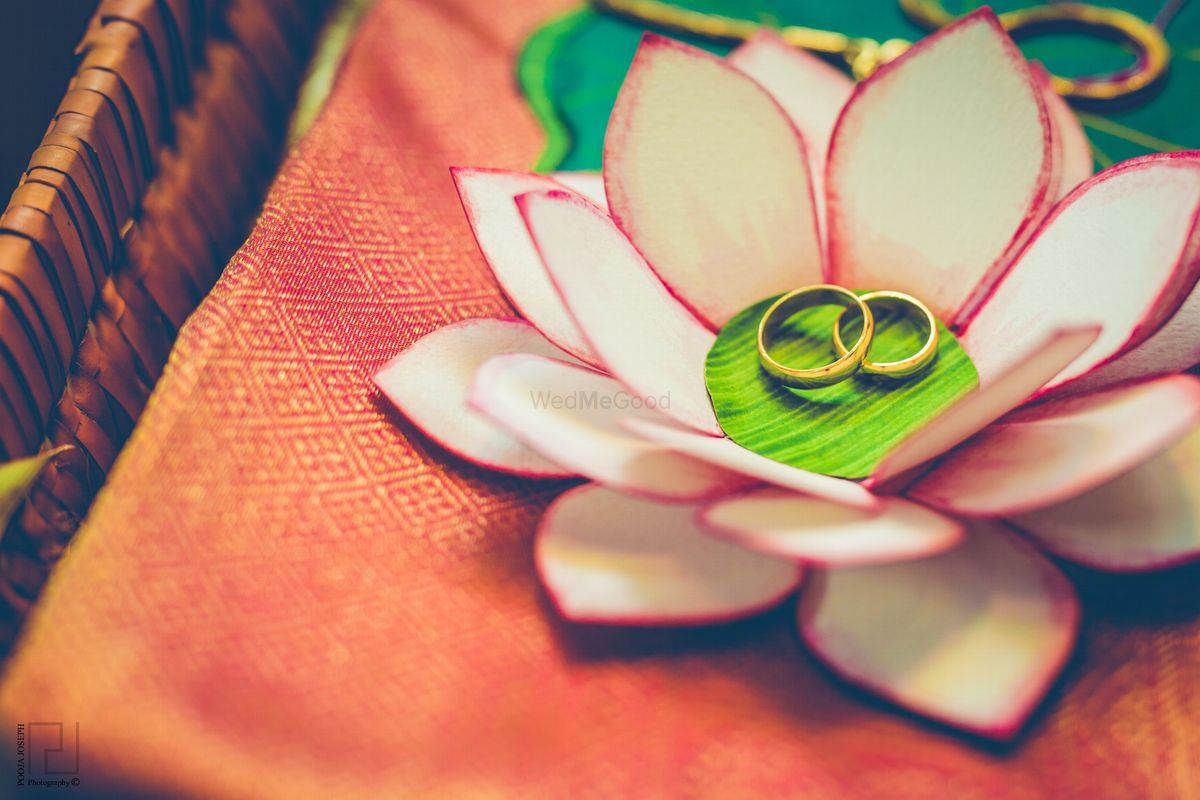 Shot by Pooja Joseph Photography★ 5
Simple and elegant, this one's perfect if you don't want anything fancy for your engagement.
Or This One That's So Pretty And Unique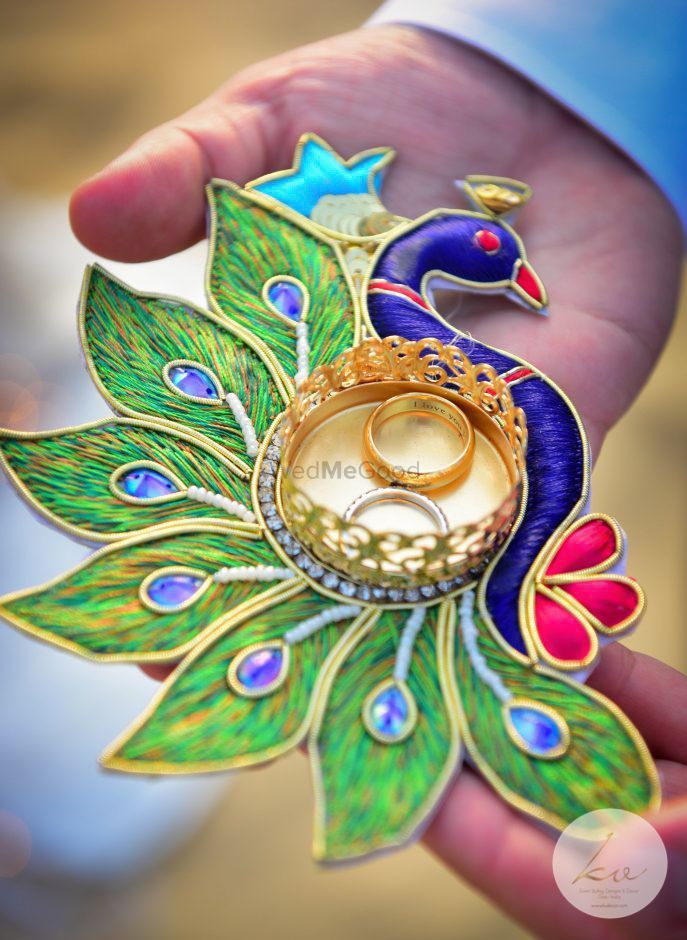 Image via KV Designs & Decor★ 5
So many colors and such a unique design - a peacock shaped ring tray looks both, pretty and stylish!