10 Modern Bridal Options For Your Engagement Under 40K Online! *With Links & Prices!
BY Latha Sunadh | 10 Apr, 2018 | 3766 views | 3 min read
Gone are the days when you found your biggest deal on a great lehenga after roaming around in Chandni Chowk for days together. Now, you can get yourself a cappuccino, roll up your imaginary sleeves and find something amazing online. But first, you need to invest in the right colours, the good designers and the perfect trends. We found 10 good options for your Engagement, you'll love them!
For The Handloom Lover: This Ikat Lehenga by Surendri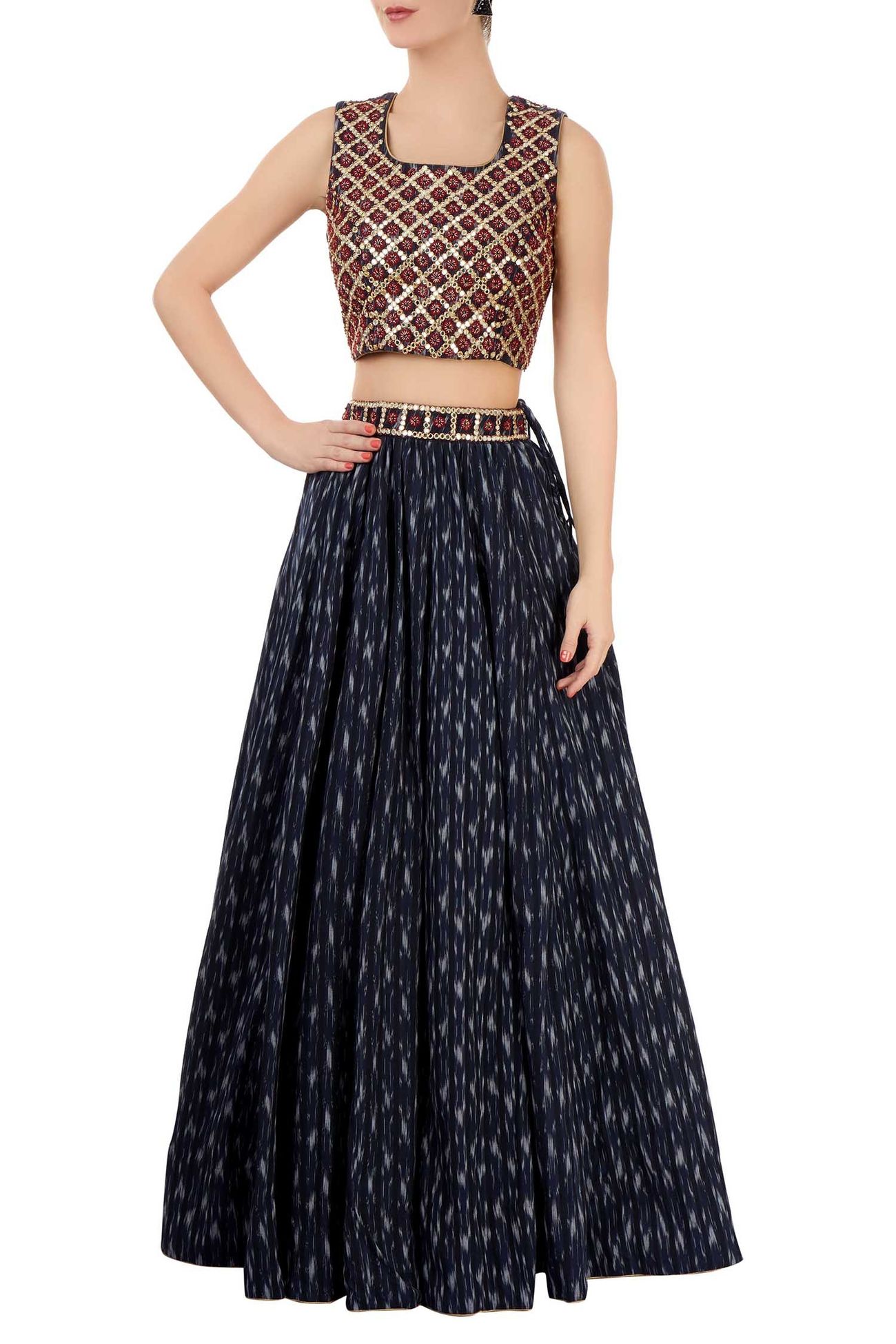 Price: Rs 21,520 
This one is great for a lehenga that you can wear again and again. Ikat is timeless and the cotton is perfect for summer. Simple but adorable, right?
For the bride who wants a flirty silhouette: Yellow halter lehenga by Nikasha
Price: Rs 29, 850 
The colour is perfect for a bride who's looking for something flirty and effortless. We love the halter neck blouse - it adds all the charm!
The Traditional Silhouette In Pastel Hues: Pink & Yellow Lehenga Set by Priyal Prakash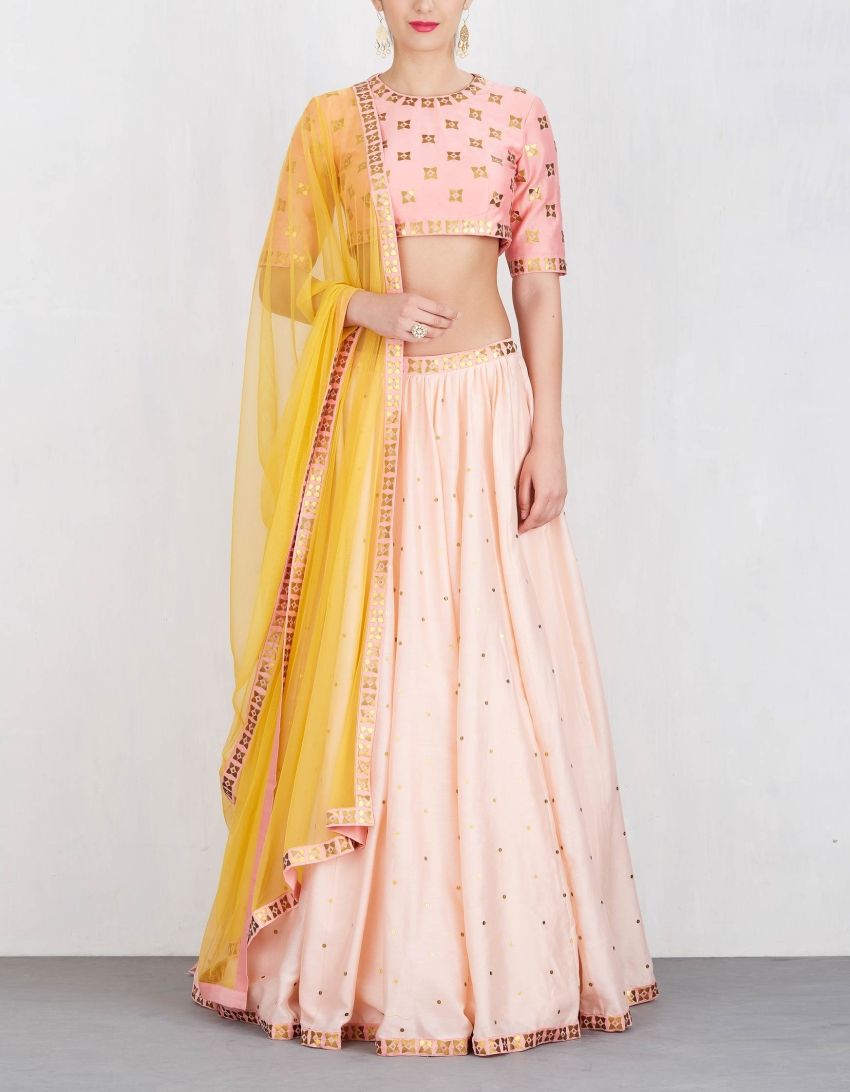 Price: Rs 29,990
We love a neat dusty pink and when combined with yellow, it's all we can think about. And the gota embroidery is light and easy - so perfect for summer!
For The Red-obsessed Bride: Red Embroidered Lehenga Set By Amaira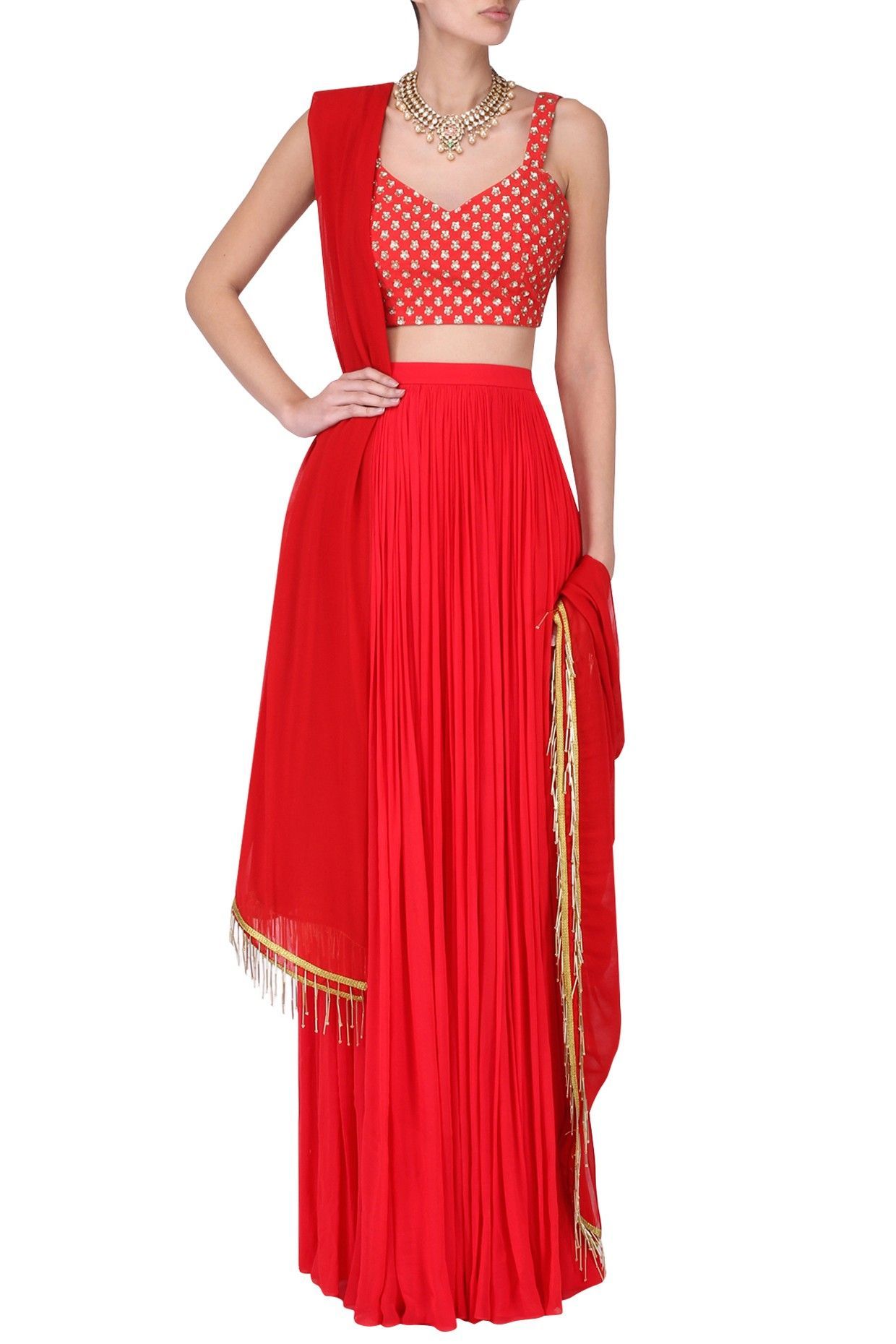 Price: Rs 22,500
If you have to go traditional, go for red but with a neat, modern twist. The bikini blouse just sets this apart - alongside the flowy lehenga that's plain. 
For The Minimalist Bride: Grey Embroidered Lehenga Set by Ruhmahsa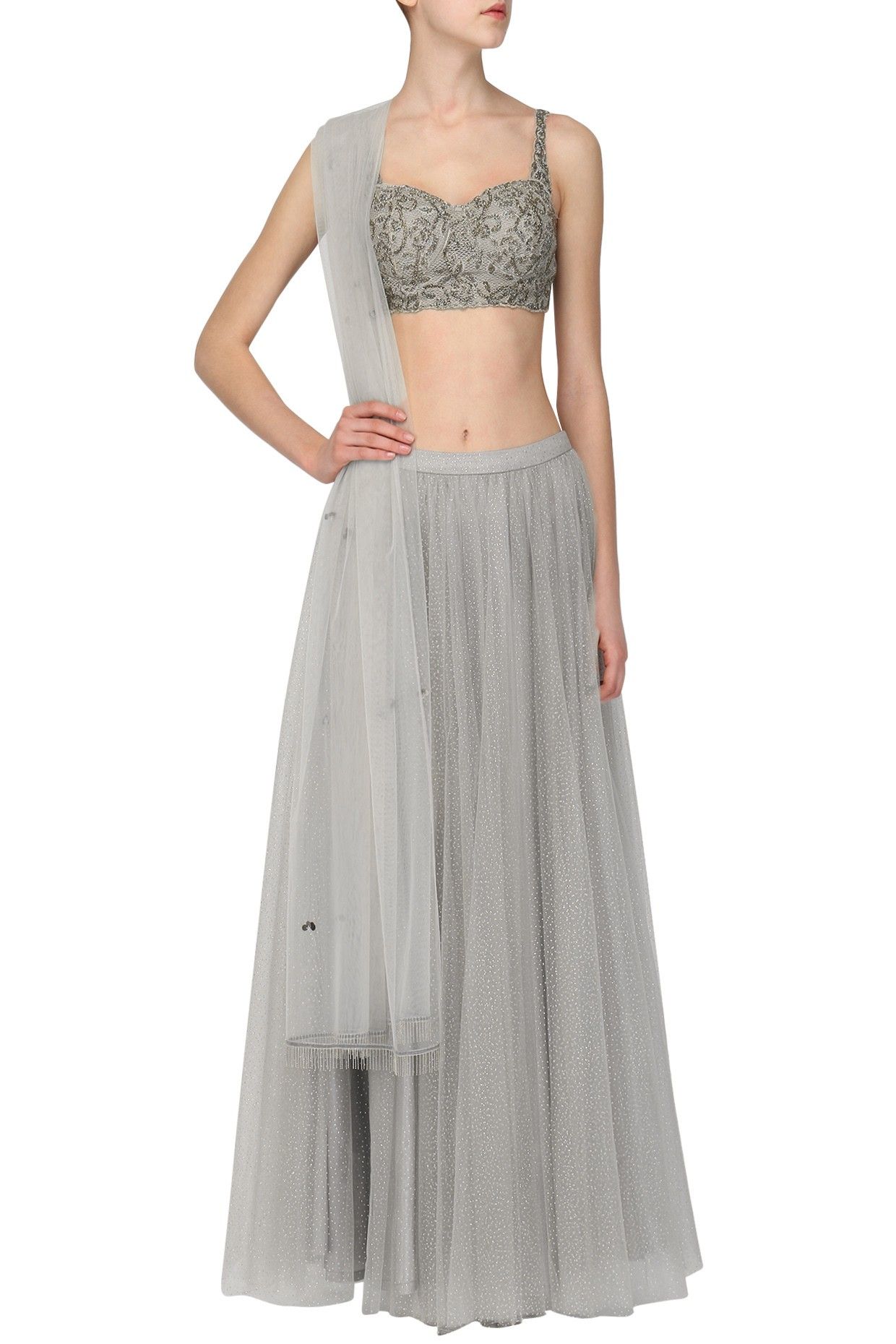 Price: Rs 27,990
We love a grey bralette and if that one comes with a lace base, even better. The pairing of the grey shimmer net skirt and matching dupatta can really make it look minimalistic yet complex!
For The Bride With Style: Mist Grey Outfit With Embellished Cape By Ridhi Mehra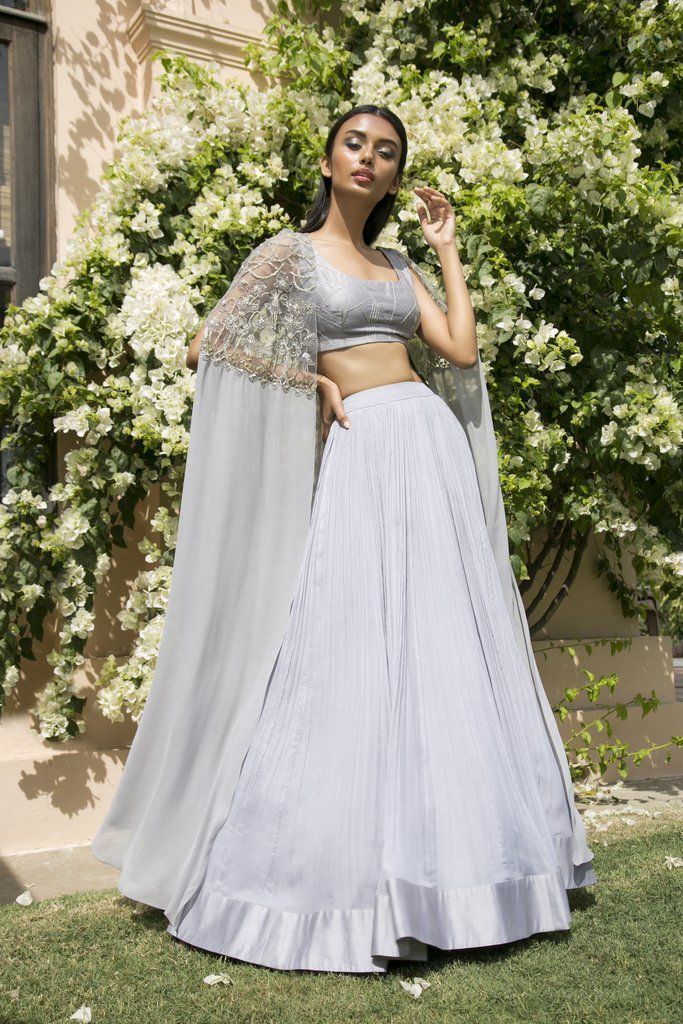 Price: Rs 37,800
These light grey pieces are summer's perfect shades - so keep them minimal and add an embellished cape for some extra oomph. 
For The Bride Who Knows Her Mind: Maroon Sequins Embroidered Anarkali By Ridhima Bhasin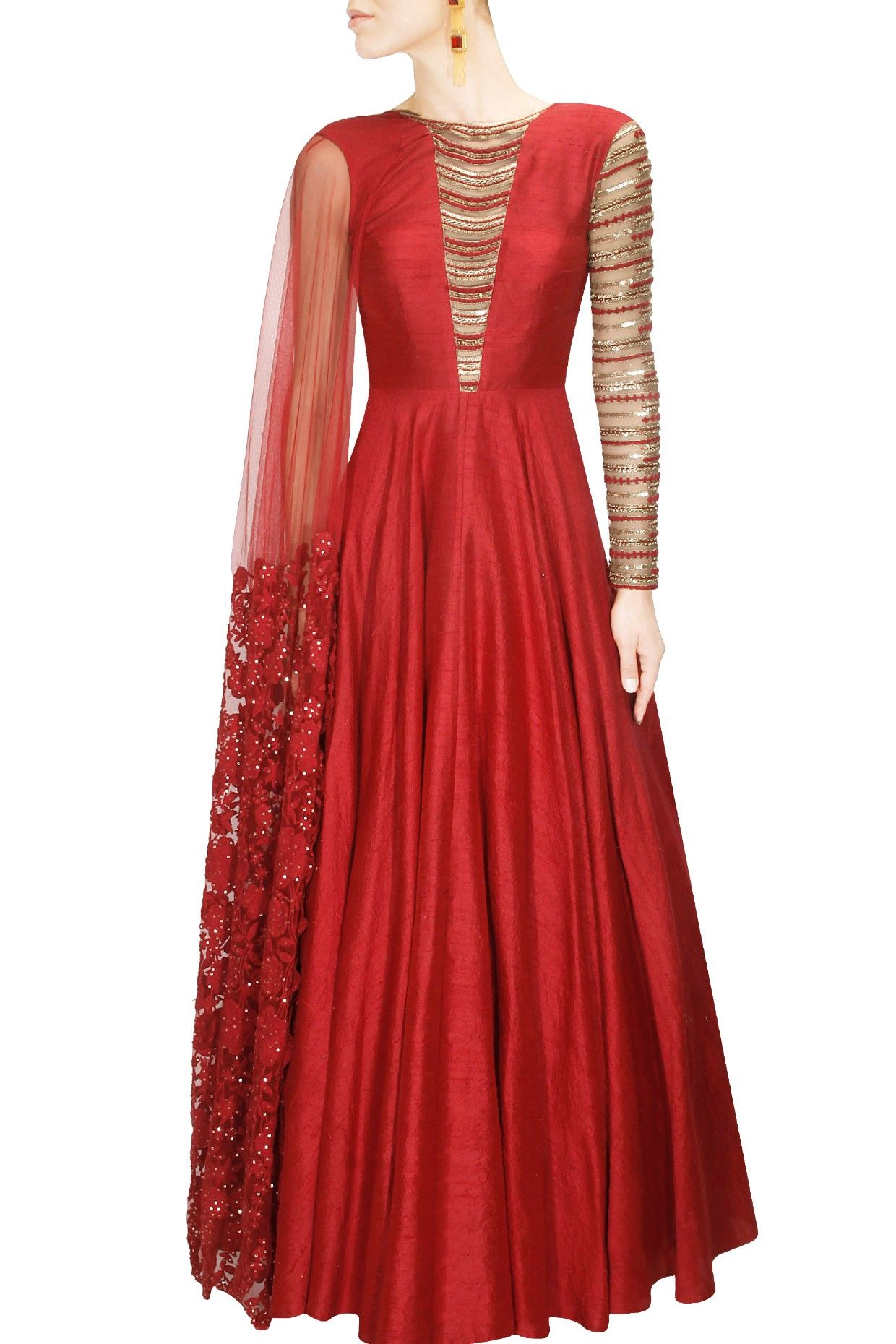 Price: Rs 40,000
We absolutely love the sheer cape on one side and an embellished sleeve on the other combo - damn neat and the colour is so regal and royal too. 
For The Smart Bride: Bottle Green and Apricot Color Embroidered Indo-Western Gown By Rianta's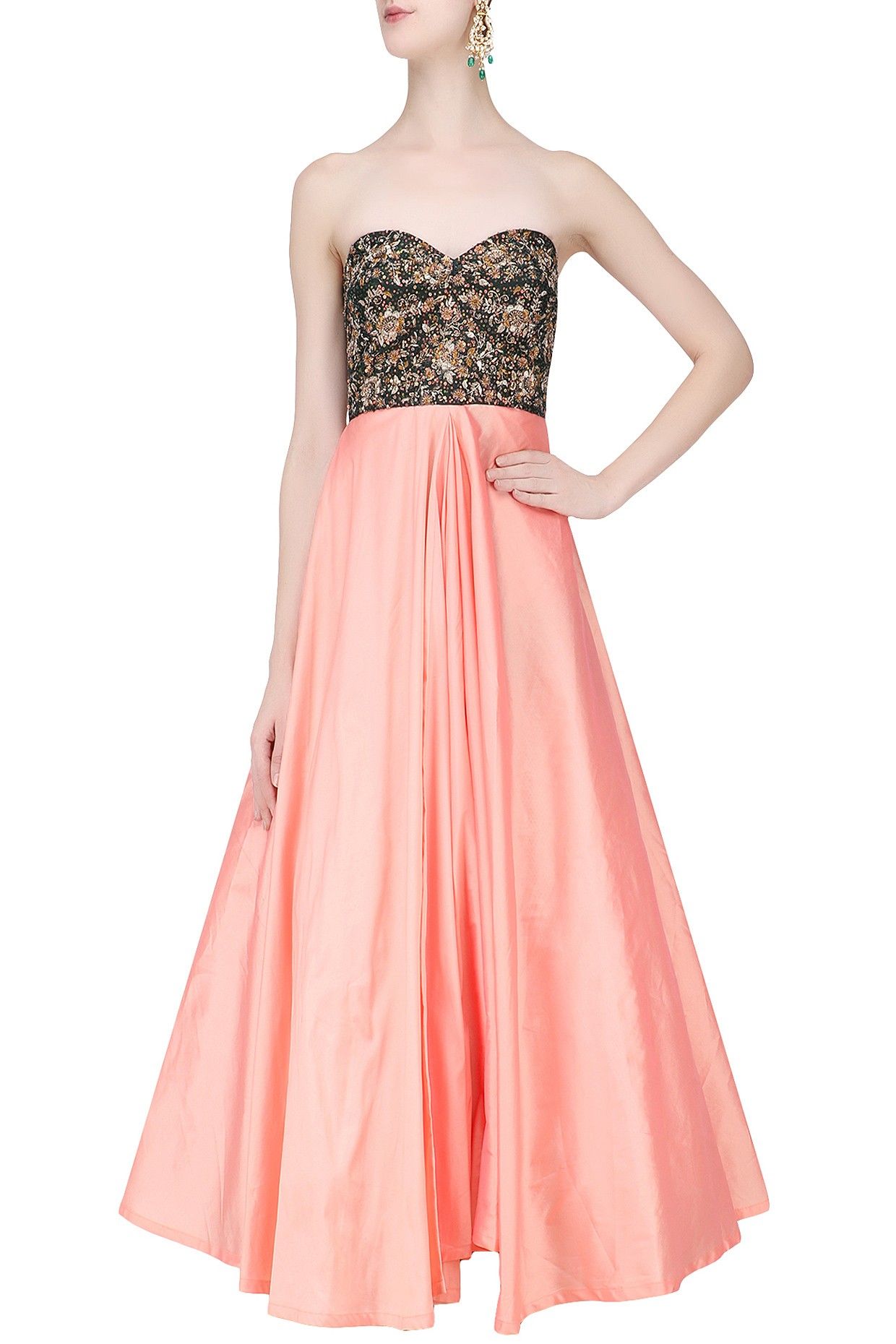 Price: Rs 22,908
A cocktail dress with Indian embroideries - that's a start. Now this beauty is all about versatility - throw in a dupatta to add glam or wear a simple diamond neckpiece to add some charm. 
Ivory Mirror Embroidered Lehenga Set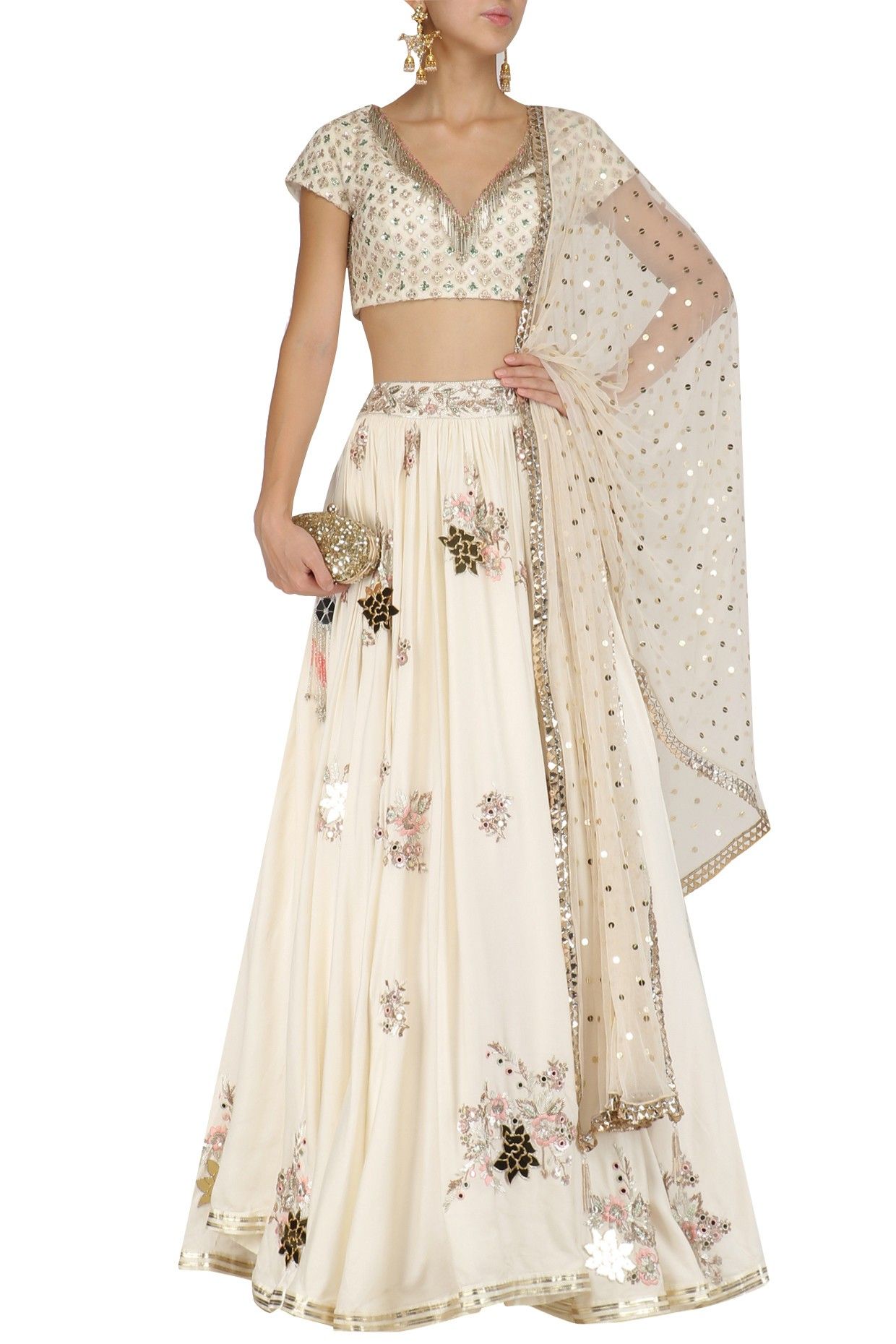 Price: Rs 40,800
This beige beauty is all kinds of timeless and elegant - we love the simple look and the beaded blouse that really takes the style up a notch!
For The Glam Girl: Pink Embroidered High Low Top and Lehenga Skirt By Prathyusha Garimella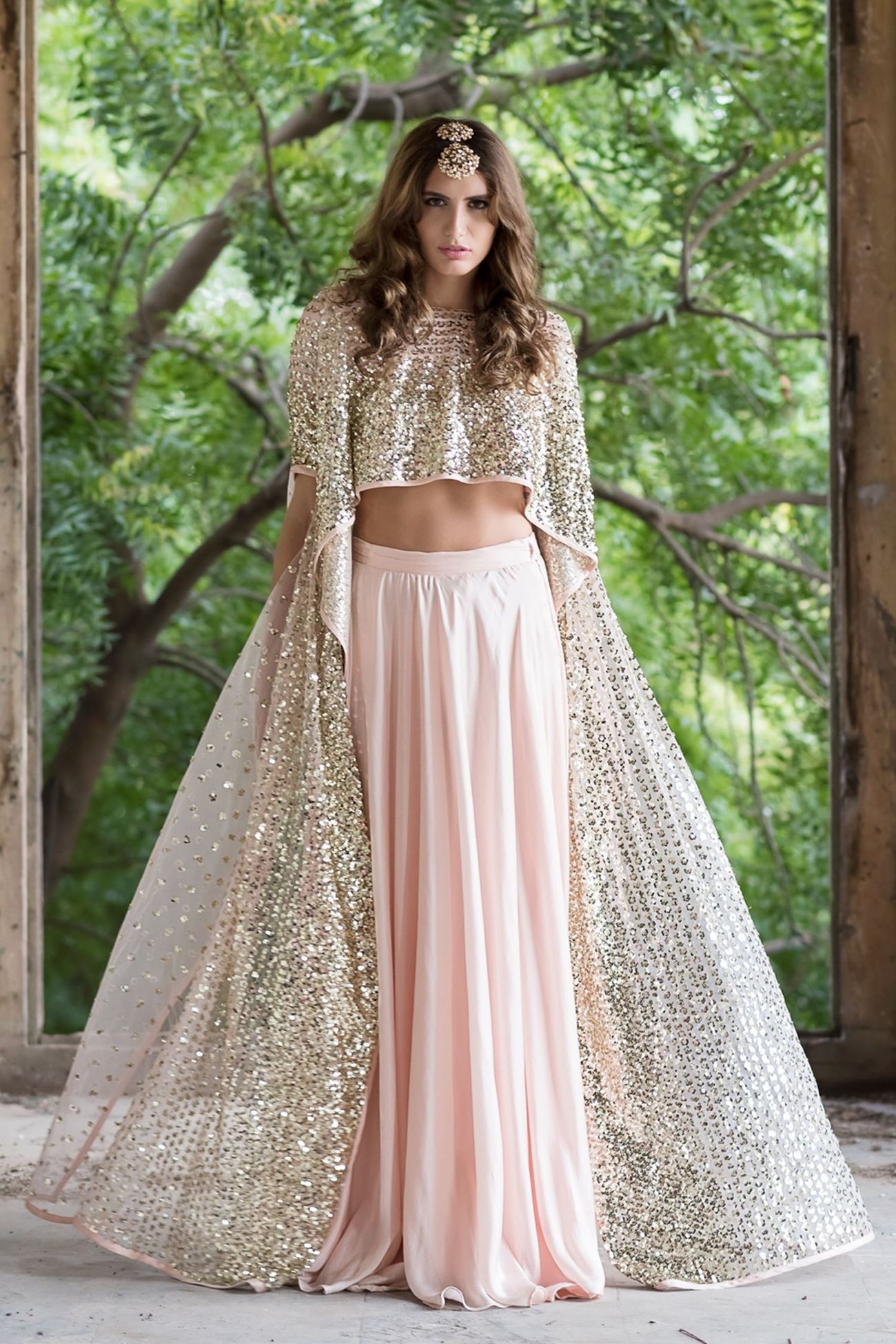 Price: Rs 41,000 ( yep, we went a little out of the brief for this one)
Sequins on a cape and a pastel pink to boot - this new-age silhouette is all kinds of fun and so light-weight so you could prance around in it all day.