10 Things Brides Often Regret Not Doing At Their Wedding!
BY Sakshi | 24 Jan, 2018 | 2068 views | 4 min read
Yes, simple things that can make a big difference, only to be realised later when you see your wedding photos or much later in life! So be a wise bride, and think about these things beforehand so that you're all sorted! 
Picking a big set instead of layering small ones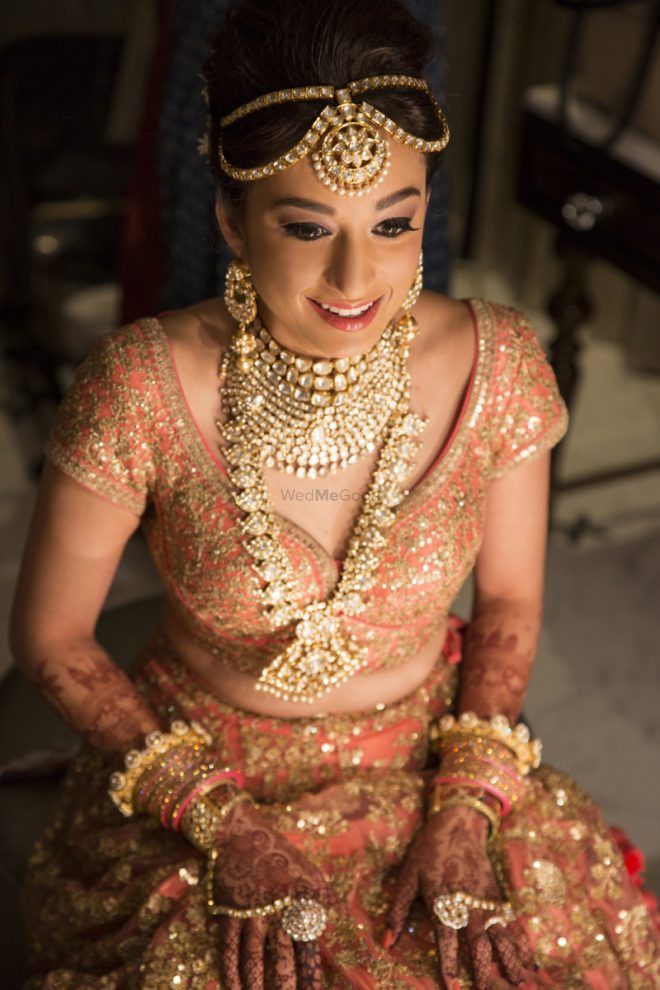 Image via Akansha and Prabhav's Wedding
Now this might differ from bride to bride, but while a big polki set does look gorgeous (and cost a bomb too), fact is it becomes a bit of a liability later and a little hard to wear if you're attending a function where you aren't the bride. Instead of that you can layer smaller necklaces that can be worn individually- more variety and wearability! 
Cutting Corners on Photography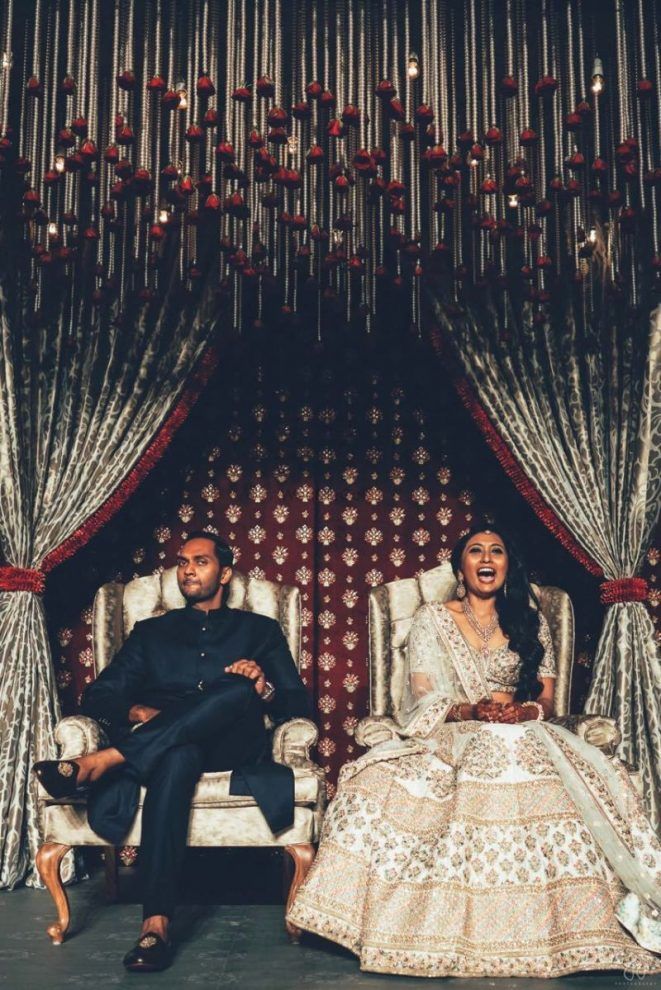 This couple realised the importance of good photography and hired Jackson James Photography
From all the wedding expenses, photos seem to get deprioritised. Well, if we had to pick we would prioritise photos over decor and all the other stuff. These are memories you will have for a lifetime. Don't have a gorgeous wedding and an average photographer to shoot them
Not paying enough attention to the bridal blouse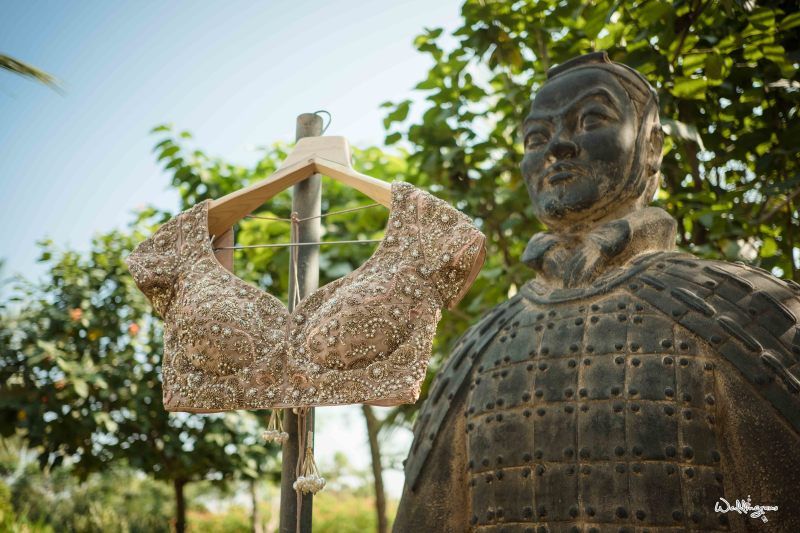 Image via Weddingrams
Most brides obsess on the skirt of the lehenga, and put the blouse on the back burner, which they shouldnt, since the blouse will show in more photos- all of them that have you actually will be photographed from waist up. It's very important to pick the right neckline and the sleeve length is super important too!
Picking a bridal lehenga which cannot be worn later!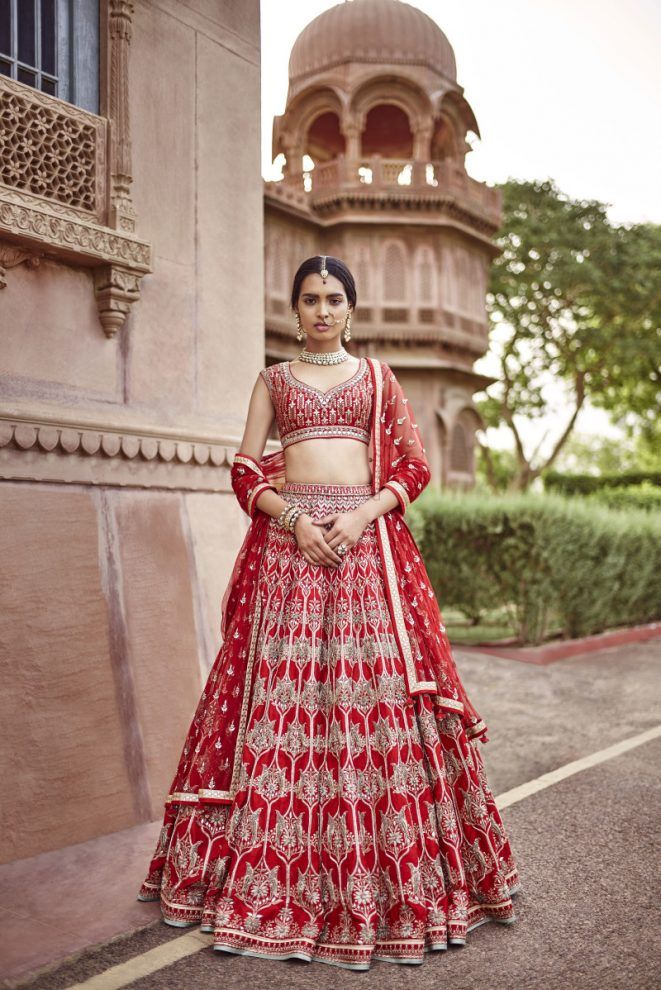 Image via Anita Dongre
Not the whole thing, but buy a bridal lehenga that can we reused later- maybe the whole thing or mixed and matched with other things... You do spend a lot of effort and money on the bridal lehenga- just picking something which can be used later is something practical that you might get to regret later!
Not making a dramatic bridal entry!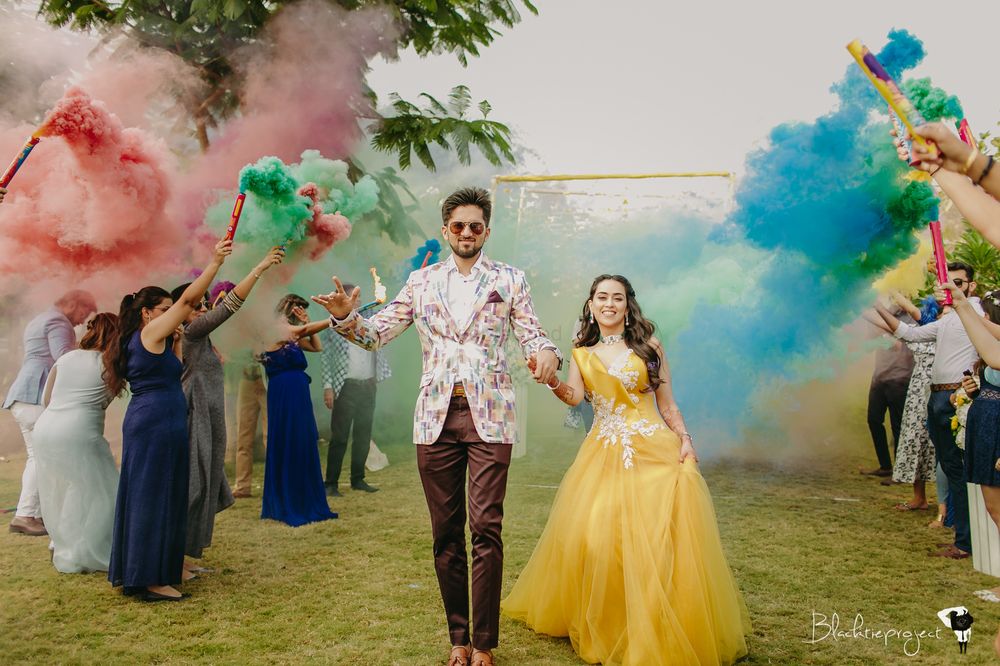 Image via Puneet and Nisha's Wedding
Might seem a little OTT at the time, but trust us when we tell you this is something that looks so so glam and fun in photos! If you don't like all that attention- then make a cool couple entry with smoke sticks or cold pyros! Looks stunning!
Not getting enough photos with parents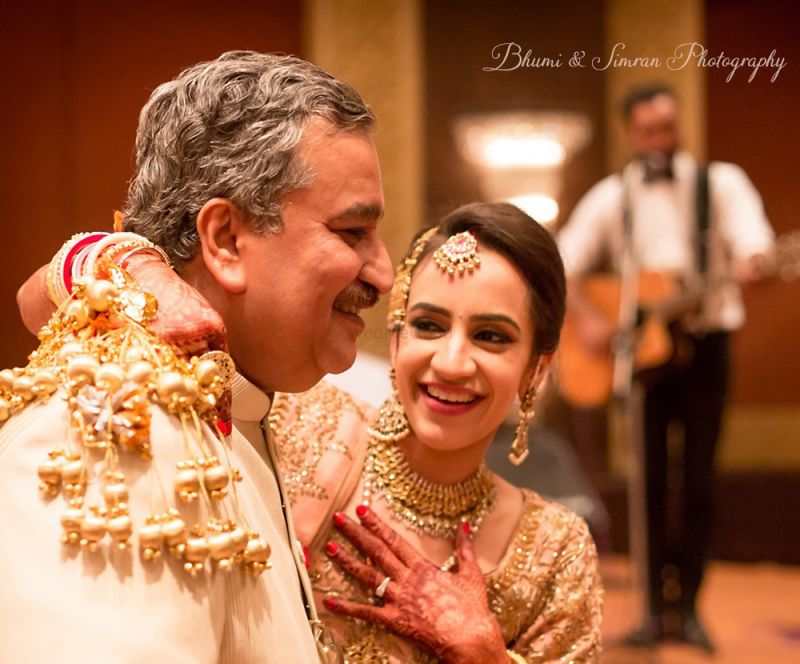 Image via Tanya & Aeckarth's Wedding
Your siblings are usually around you during the wedding most of the time, but we know a lot of brides who see their final wedding photos only to realise they do not have enough family portraits and photos with their parents. 
Not getting enough pre wedding photos with the groom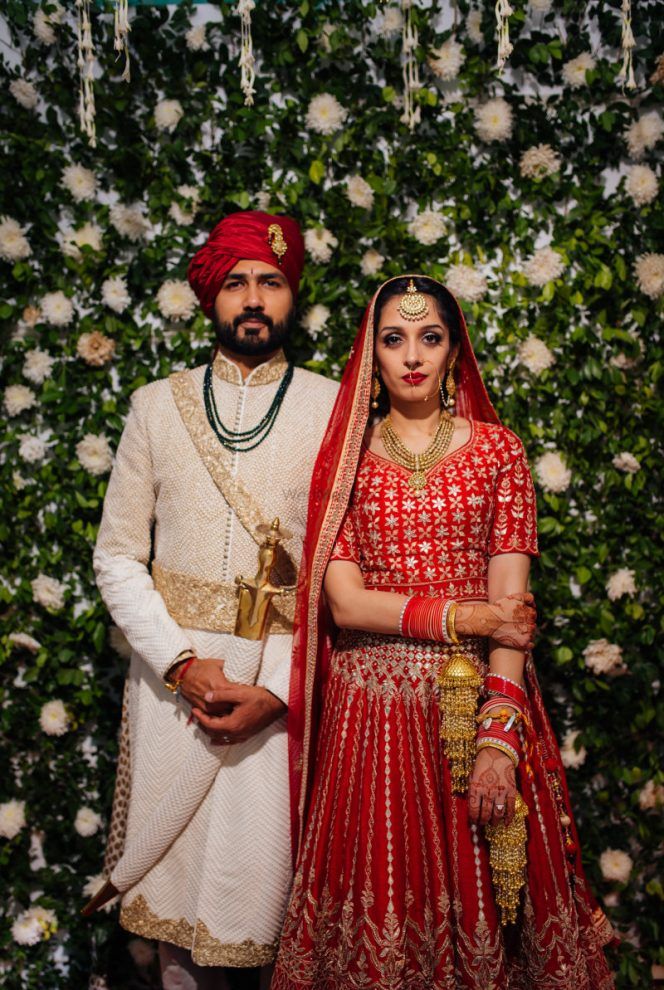 Image via The Wedding Conteurs
Not your getting ready shots, but photos with the groom before the nuptials and after you're both ready. Most couples choose to opt for post wedding photo ops- since Indian weddings are usually running late- but that is when you cannot remove the jaimala and a lot of other things, so taking time out for a pre wedding photo op is something you should remember!
Not having the perfect wedding hashtag (Read: unique)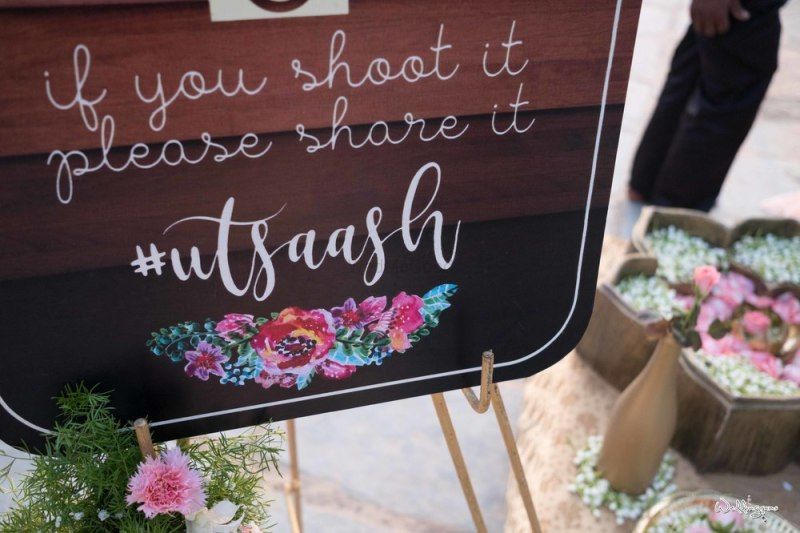 Image via Utsav and Aashima ( Goa)
Its 2018 brides, and even if you aren't too active on social media, the thing is, having a wedding hashtag really makes it easier for you to see the photos shared by others as it becomes for them to see what gets posted on social media- just makes life easy you know!
Not wearing comfortable shoes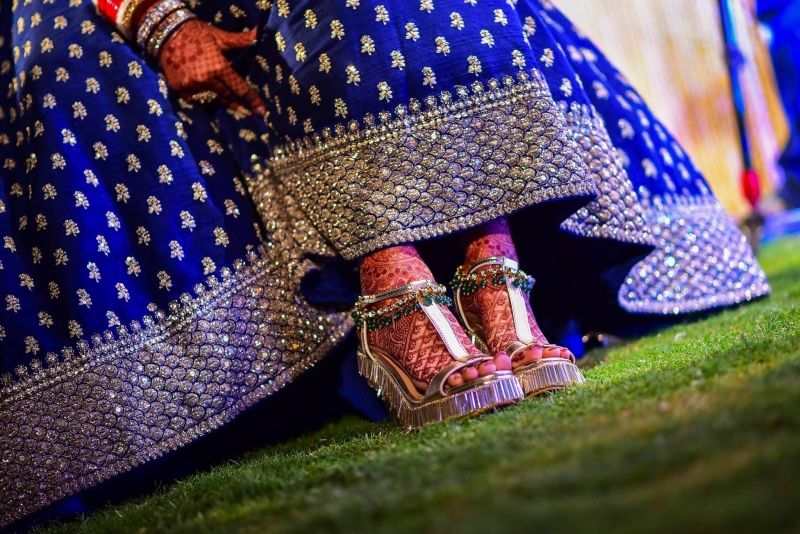 Image via Nidhi Bhandari, Fine Couture Footwear
Yes they look pretty, but factor in comfort as well! A lot of brides forget that they have to wear bridal shoes for a really long time and probably dance in them too, so comfort is something that you should also look for in your wedding shoes. Make sure to wear them and break them in before hand. 
Having fun!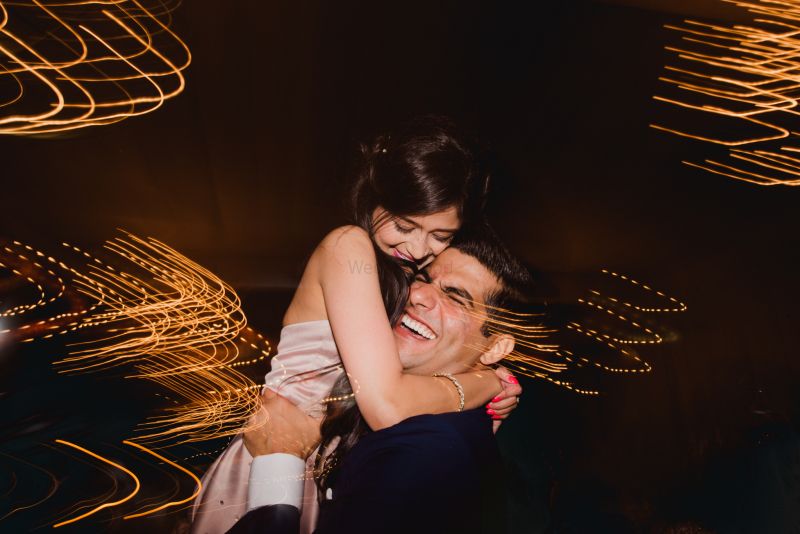 Image via Ombre by Harsheen Jammu
Yes, we know it's your wedding, but most of the time brides often forget to have fun while they obsess over tiny little details and worry about things during the festivities. That's the time for you to leave the running around to someone else and just have a fun time at your wedding- it's your moment, savour it!
All images for representative purpose only. 
ALSO READ: Real Brides Reveal: What's Your Biggest Wedding Regret?