10 Tips And Tricks For Planning A Small Intimate Wedding!
BY Apoorva | 07 Jun, 2019 | 6629 views | 4 min read
One of the best parts of planning a wedding is that you have the ability to create the day of your dreams. In the last few years we have seen larger-than-life weddings that have ever been done with Beyonce flying in to sing at sangeets but we have also noticed that couples are opting for smaller and intimate weddings too. This necessarily doesn't mean that you have a cheap wedding. Small and intimate weddings can be lovely and immensely gorgeous looking too. So if you belong to the small-intimate category, we have some wonderful tips on planning one!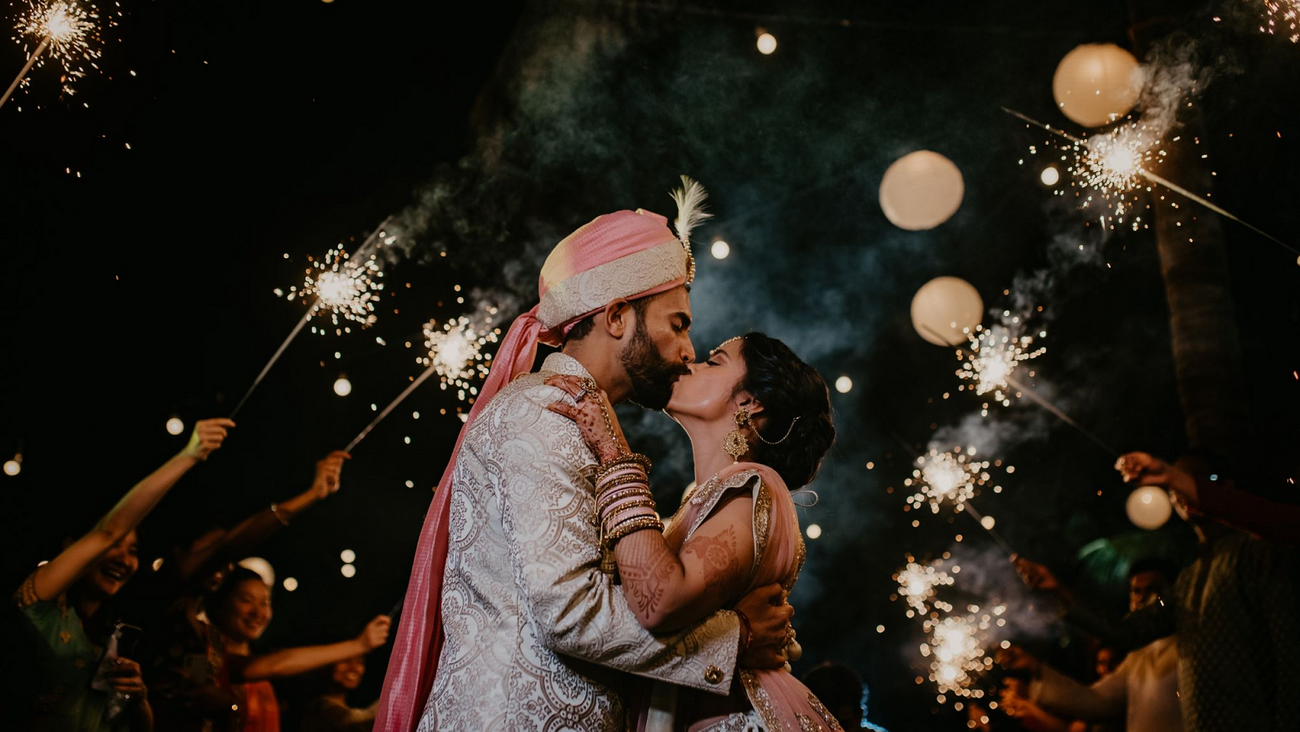 Image via Our Wedding Chapter★ 5
Take Control Of That Guest List
One of the most important factors of a small and intimate wedding is the guest list of that wedding. Though it's difficult to cut short a guest list at Indian weddings, you have to show restraint. Your guest list cannot exceed more than 200-250 people if you are looking at a small wedding!
Create A Vision Board
Its easy to get overwhelmed with so many options out there. Pick two sources, say the WMG gallery and the WMG Pinterest and then create a vision board of how your want each event to look like – colours, outfits, décor – everything. This way you can budget ahead as well as have a reference point to show while picking out vendors!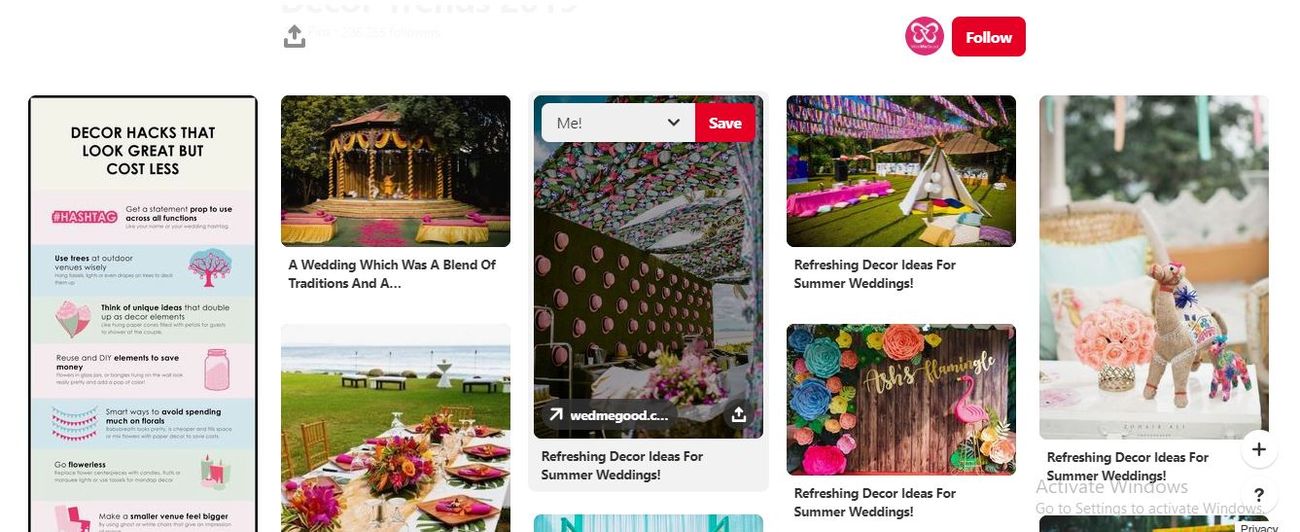 Pick The Right Vendors
People usually just talk to the vendors over phone (sometimes not even that!) and book them. If you are looking to add your own touch to this intimate wedding, do your research on your vendors, meet them, communicate your plans to them and only when you feel that they can execute them within your vision and budget, hire them!
Break Your Budget
Some people want a small intimate wedding to cut down on budget while some want to have a lavish one with limited people. Understand what your budget it and break it down into percentages – like how much do you want to spend on the venue vs. the alcohol and so on. This will help you pick your vendors and see what can be deleted.
Check out this lavish yet intimate wedding of Anita Dongre's son Yash at Mussourie
And for budget lovers, check how this couple planned their entire intimate wedding in less than 5 lakhs!
Involve Your Friends And Family
The entire purpose of having a small and intimate wedding is to be able to spend more time with your loved ones, so why not do that in the planning too? Ask friends and family for references, planning tips, their experiences and also help in terms of co-ordination. Quick note – pick only those people who you think match your wedding style and will not get offended if you reject their ideas. You don't want to deal with that during your planning months!
Image via Anita Dongre's Son's Wedding
DIY Things
From bridesmaids gifts to wedding favors, you can DIY a lot of things to cut down on your budget. Do remember not to go overboard with DIY-ing everything that you know (or see on Pinterest!) because you want to enjoy your wedding, not be stressed about your DIY décor on your wedding day!
Personalize Your Wedding
If you are opting for an intimate wedding, the chances are high that you are opting for this because you want to interact with all your guests personally. So why not add personal touches to every bit of the wedding? You can leave a personalised note with your wedding invite, or maybe have a small message for all guests on your food tables. These little gestures will go a long way to make your wedding memorable.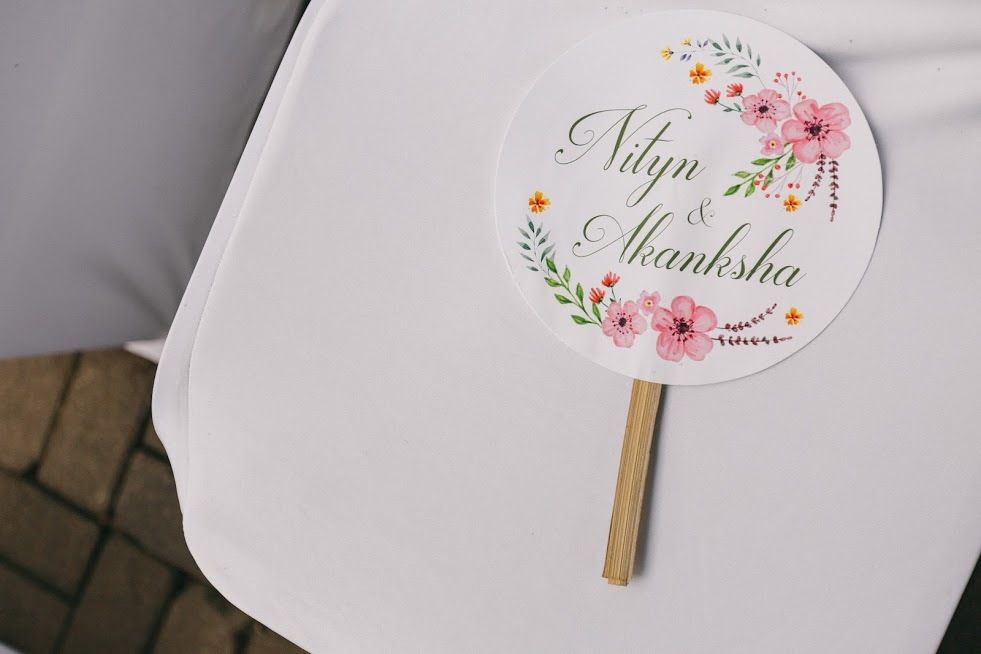 Image via Wedding Tales★ 4.9
Intimate Pre-Wedding Events
Have a welcome brunch or post-wedding dinner party so that you can have fun and also be introduced to the other side of the family in a more casual, informal setting. Even if you have an intimate wedding, chances are high that you will be busy with rituals and immediate family on the day of the event. This is a great idea for both the families to interact too!
Interactivity
Given the scale of small and intimate weddings, its always fun to have interactive games and activities if you have a destination wedding. This way everyone gets to know each other plus have fun!
Take inspiration from these amazingly cute ideas that this couple had at their intimate wedding in Alibaug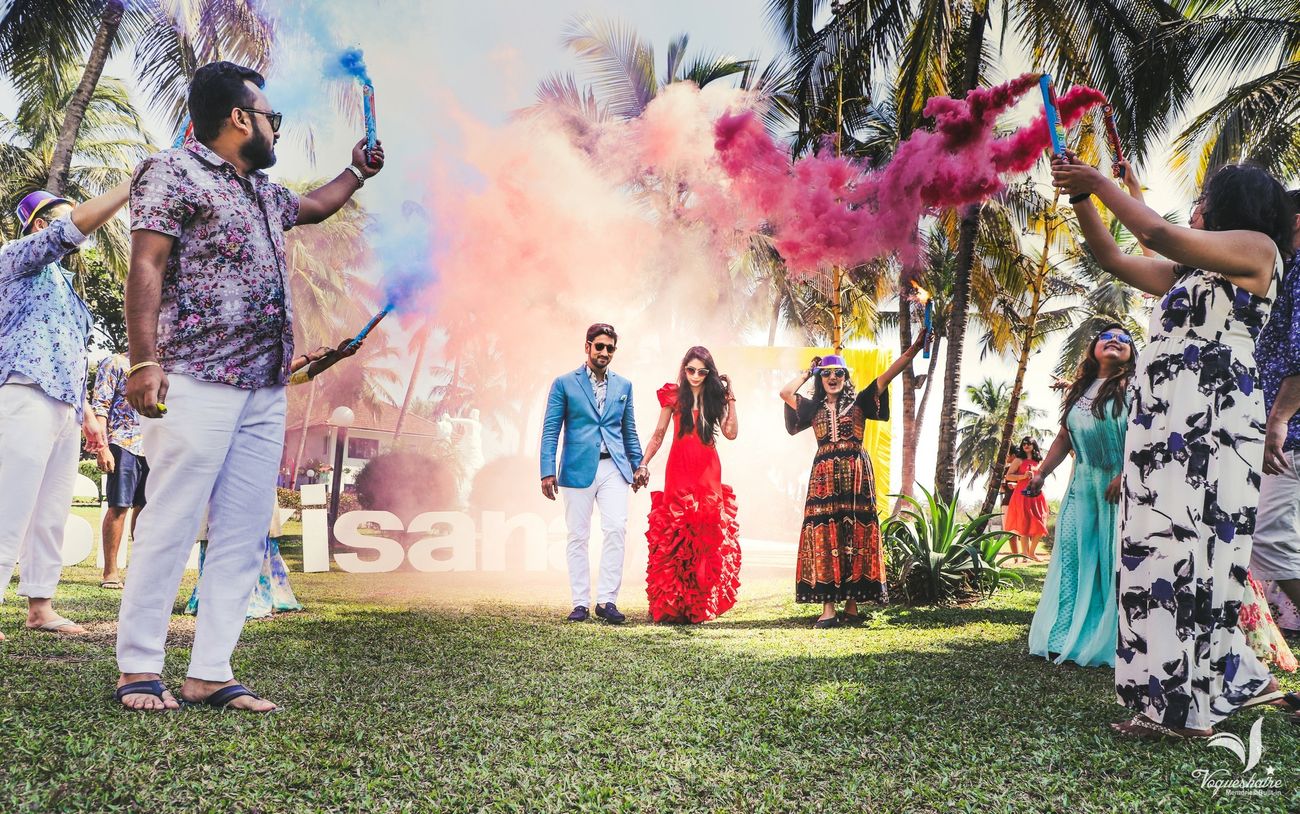 Image via Vogueshaire★ 4.8
Spend Time With Your Family
By that we mean immediate family. Usually they are the ones who are running around, taking care of guests and usually super stressed. With an intimate wedding, you can allow yourself to spend time with them – include them in your photos or go a step further and have a proper family portrait time scheduled before the wedding madness begins!