11 Things To Do One Night Before Your Sangeet!
BY Apoorva | 25 Jan, 2019 | 12589 views | 4 min read
Sangeet nights are the ones which are most chaotic of all. There are dancers to co-ordinate, people who forget steps, props are missing, heels hurt and an umpteen number of things that are happening at the same night. So we decided to create the ultimate checklist where you can breathe one-night prior and do these things before your sangeet.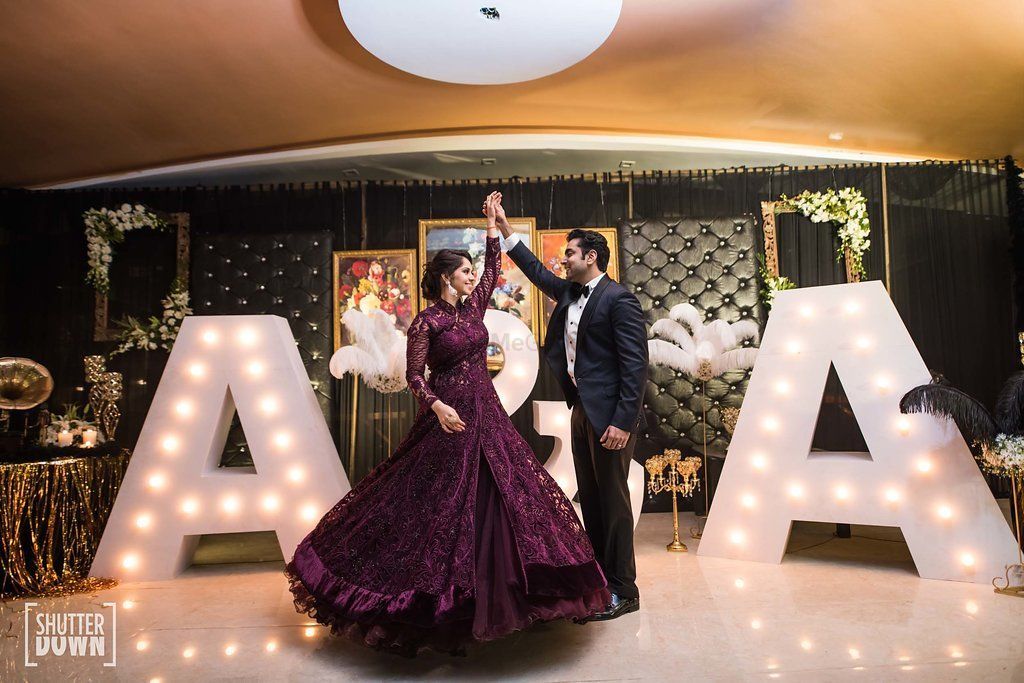 Image via Shutterdown - Lakshya Chawla★ 4.9
Practice Your Dance Moves
Because this is the last night that you will get to do that! Make sure you have the order of steps rehearsed well enough.
Make A Whatsapp Group With Everyone Dancing
We are sure that you have multiple whatsapp groups to co-ordinate our sangeet practices! But make one with everyone in it and put your dance sequence for the final night on it. This way you don't have to run behind people on the sangeet day
Walk And Dance In Your Heels
This one's a must do. Sangeet is one event where you are going to dance and be on your feet the most. Apart from breaking in into your new shoes, you also should walk and dance in them a night prior to the sangeet. This way you understand how to balance or if you want to take them off while dancing.
Have A Backup Of All Your Songs In Two Different Types Of Devices (Pendrive +Cd)
Even in the world of multiple devices and technology, a lot of glitches happen. So have a backup of your sangeet songs in two different types of devices so that incase something doesn't work, the other thing will. Don't forget to carry a convertor if you have Apple devices as most DJ's don't have.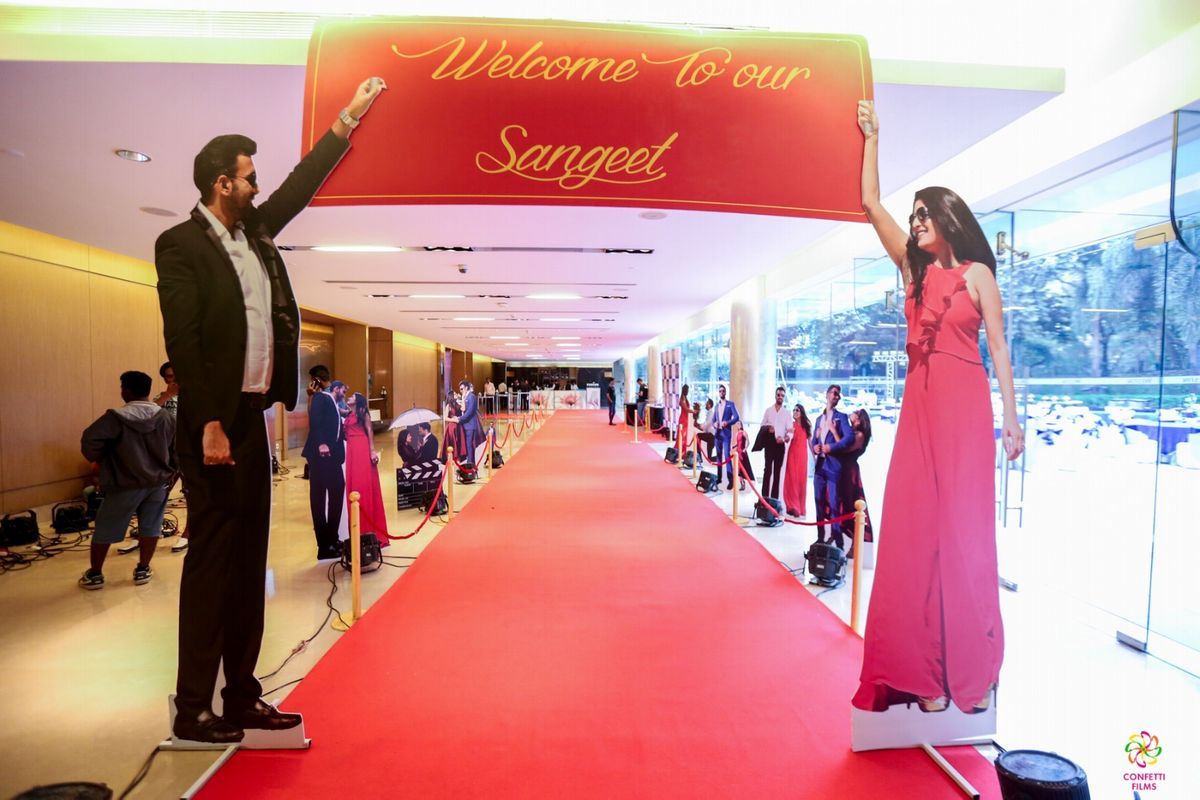 Image via Confetti Films★ 4.6
Do A Trial Dance In Your Outfit
Have a couple song where you have multiple lifts and dips happening? Do a trial run of the same in your outfit. Dancing in a pair of denims vs. a full ballgown is very very different. The turns take a little longer time, your partner has to make sure he doesn't step on your dress as well as managing the lifts along with the weight of your outfit.
Have Magnet Attachments For Earrings
Dancing the night out is great but chances are that you may drop your earrings in all this jumping around. Get magnetic attachments which are placed at the back so that you can dance without the worrying.
Designate One Person Who Will Take Care Of Your Extra Pair Of Shoes And Makeup Touch Ups
Sangeet means crazy chaotic nights. It also means sweat! So designate one person to ensure all the makeup is touched up every hour or so. Also, carry a pair of backup shoes so that in case you want to slip into something comfortable or your heel breaks, you always have a spare.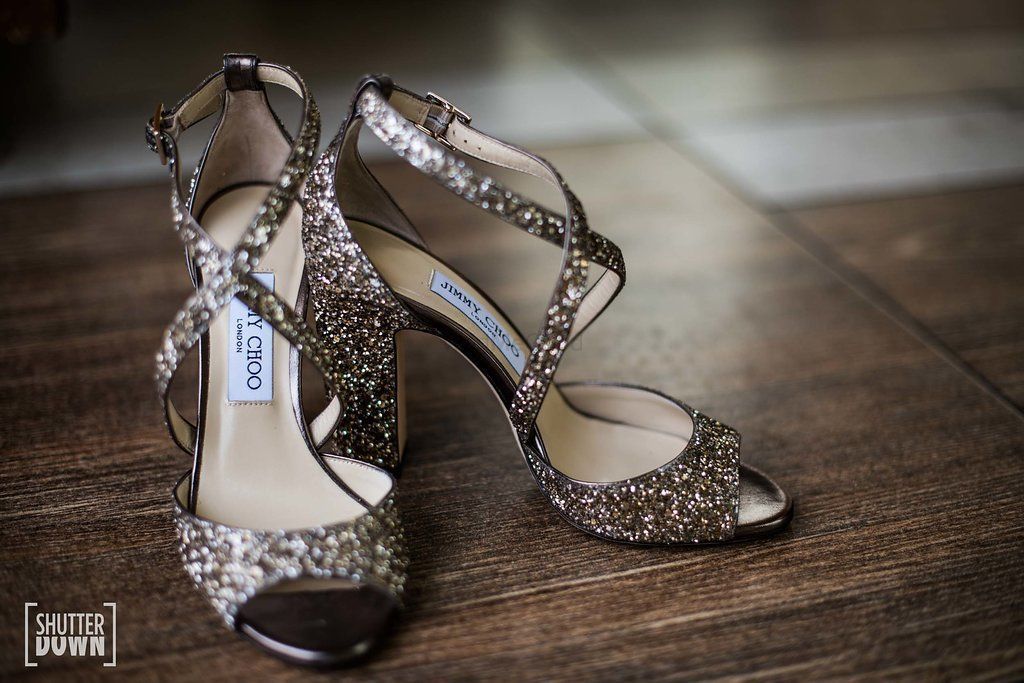 Image via Shutterdown - Lakshya Chawla★ 4.9
Have A Mini Dress To Change Into (If Your Dress Is Super Heavy And Party Is On Till Late)
Having a long trail ball gown isn't the most comfortable of all things. If your party is on till late, you can have a blingy mini dress to change into post 11pm. That's when all the performances are over and you are just partying. Make sure that its bridal enough yet comfy!
Confirm Your Choreographers Timings
This is one vendor that has to be on time on the sangeet night. Re-check with her or him and ensure that they come atleast 15 mins before everyone arrives.
Check All Props For The Sangeet Dances
If you have assigned some one for this job, check with them or else create one big bag which has all the props required for the sangeet and double check everything. This would mean that the person who is handling this can just pick the bag and be done.
Slap On A Sheetmask + Eyemask Before You Sleep
And lastly, get a good night's sleep! Its your sangeet night and you want to look as refreshed as possible. Try to get in a nap the next day too. Put on an overnight mask to give your skin that final glowing look!