30 Amazing Sherwanis From Real Grooms On WMG To Give You #GroomGoals!
BY Apoorva | 26 Oct, 2017 | 6489 views | 2 min read
It's not just the ladies, the boys on WMG have been whipping up some amazing style lately. We've got you over 30 stunning sherwanis from real grooms on WMG that you can get inspired from this wedding season!
Ivory with embroidered cuffs and collar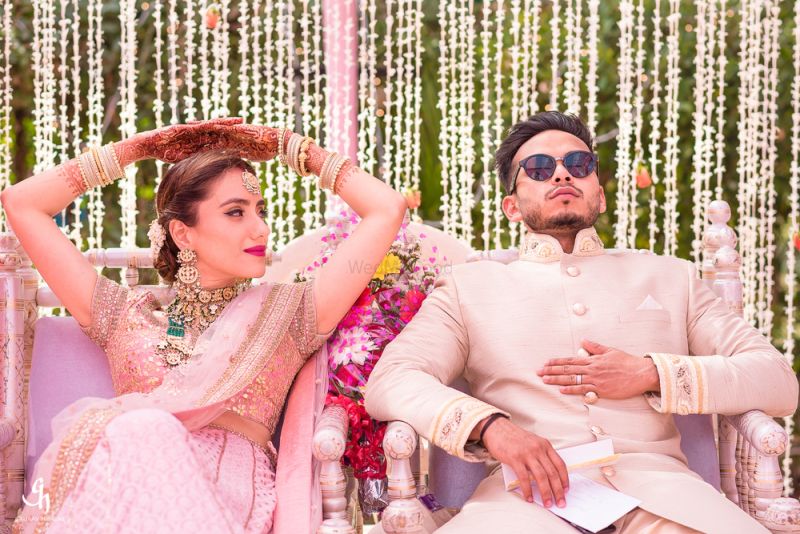 Image via Trushna+Sharath's Real Wedding
We spy a floral beauty - one printed, another embroidered!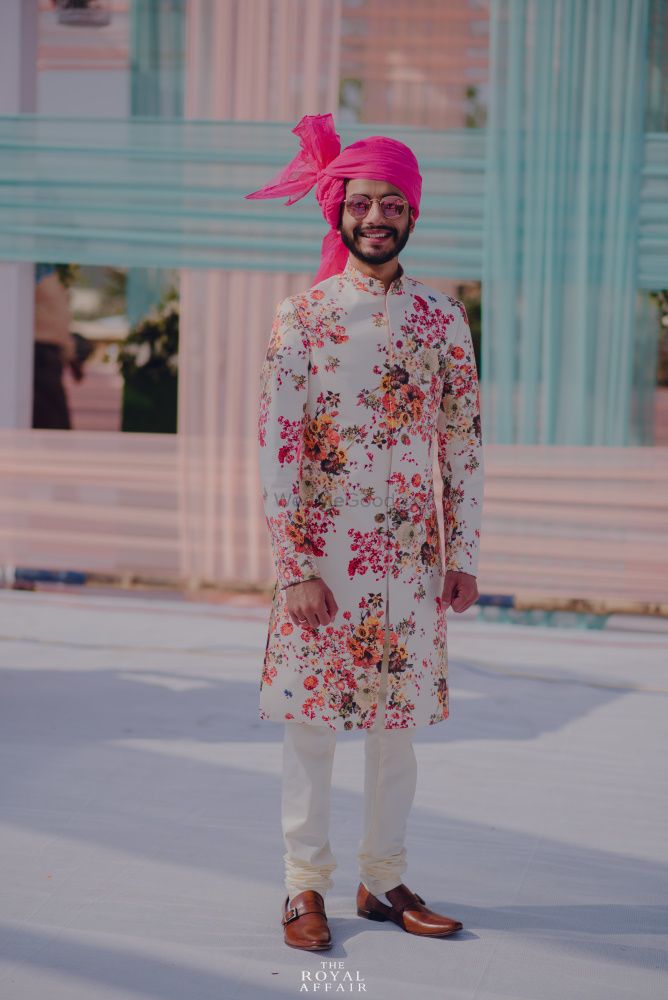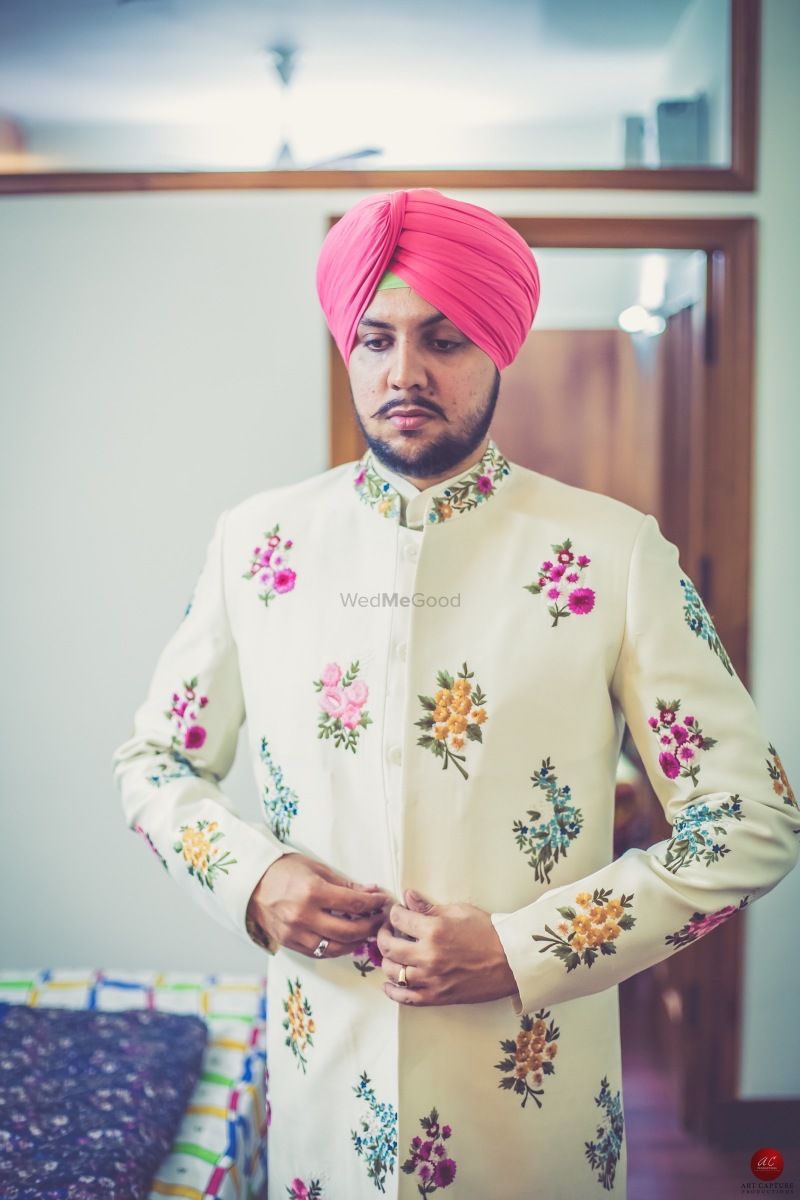 Image via
Naaz & Gurvarinder
+
Ritu & Aditya's Real Weddings
Mint Green with an emerald stole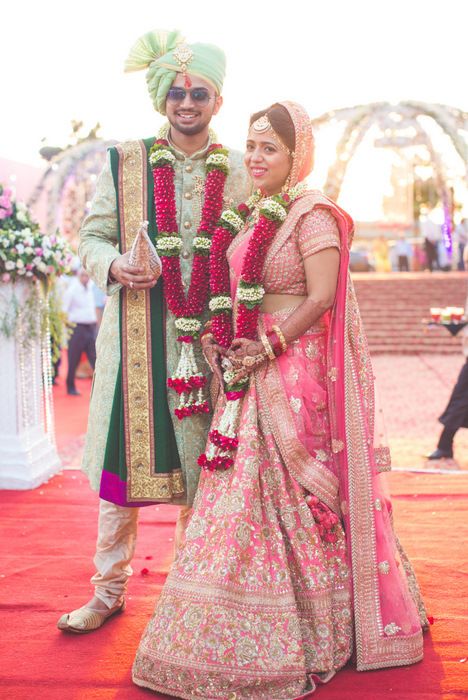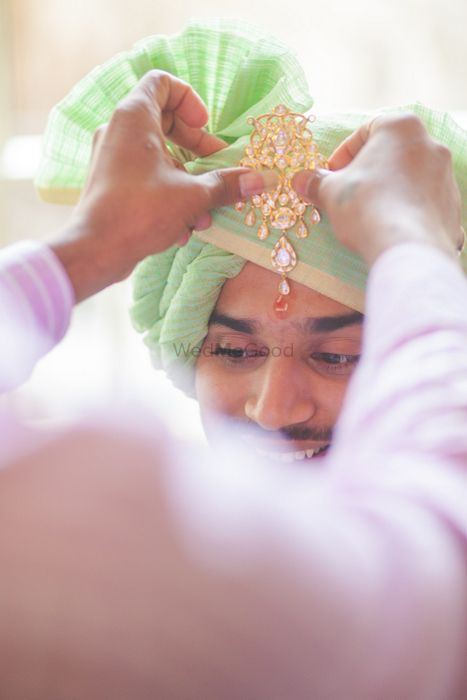 From
Sweni & Ronish wedding
White Stunner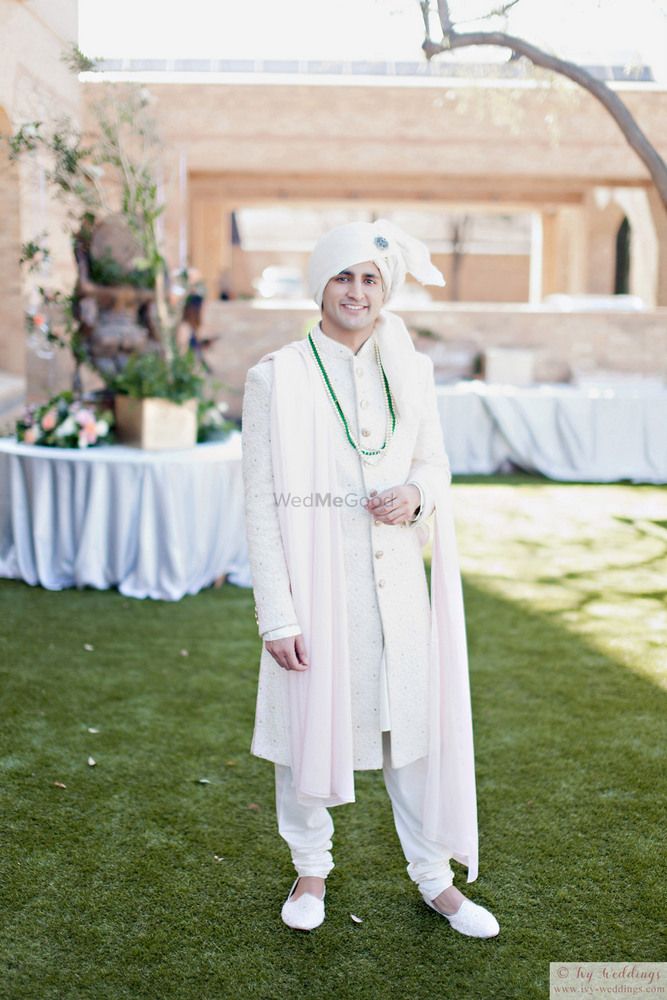 Image via Sandeep & Natasha's Real Wedding
Benarasi on a groom? We like it and how!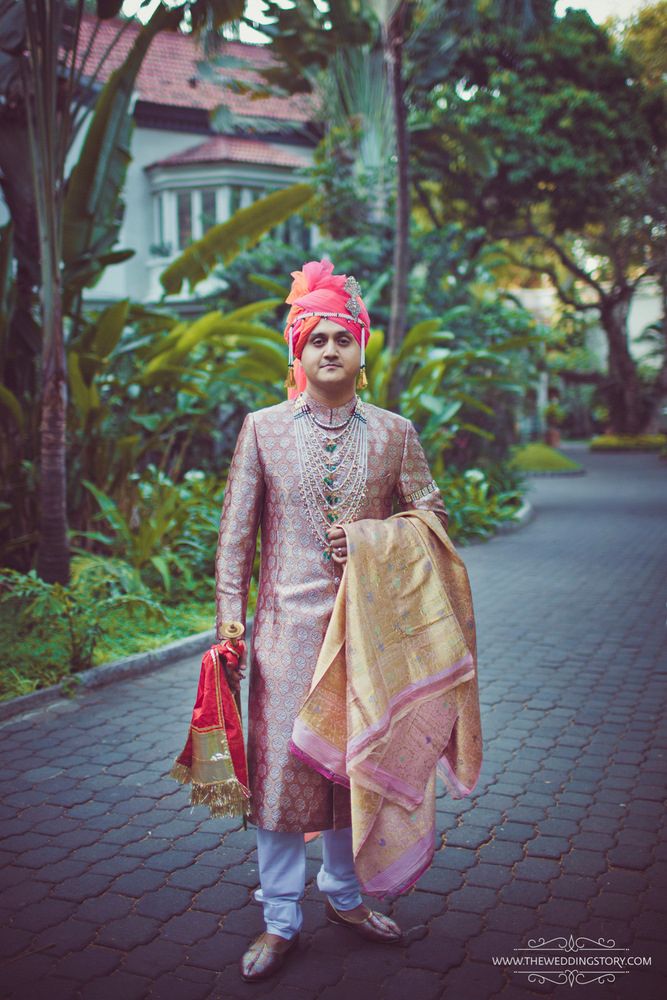 Image via Akshay & Krutika's Real Wedding
Off White with light pink chanderi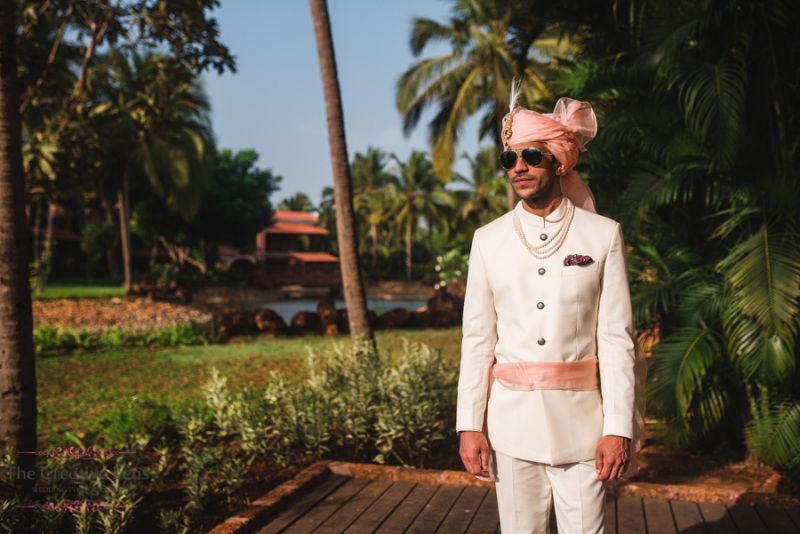 Image via Sidhant & Anyushka's Real Wedding
Turquoise Open Jacket with Saffron Kurta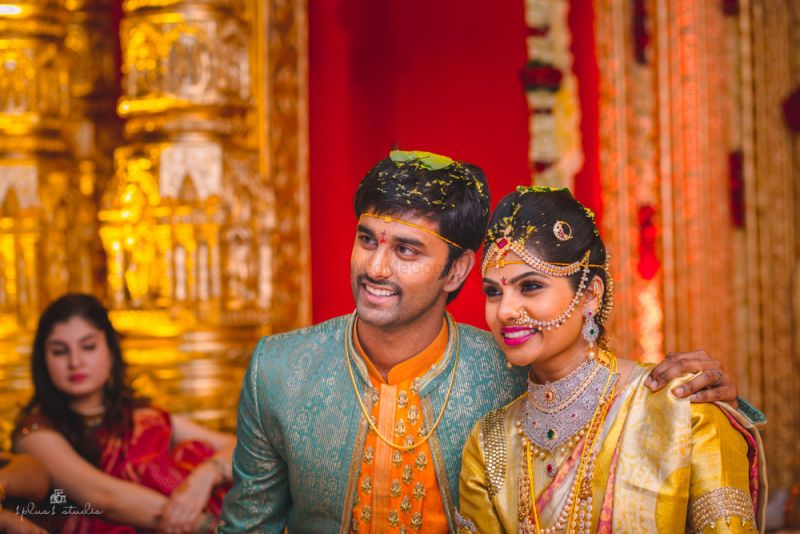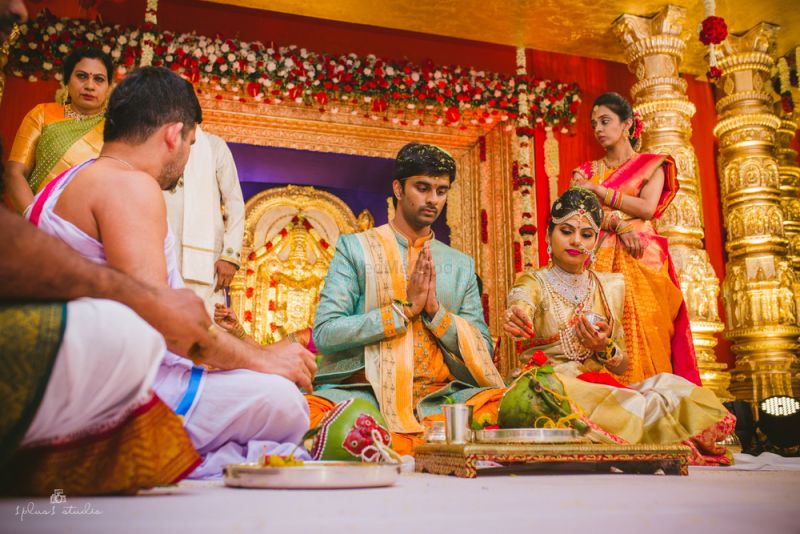 We loved this olive-grey hue with thread work all over!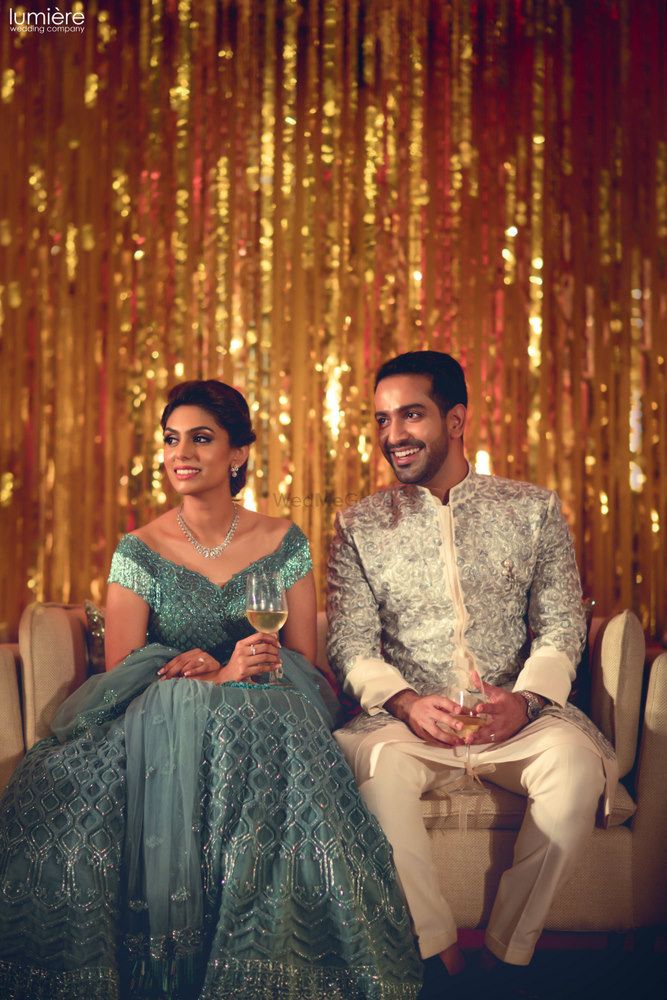 Image via George & Roshan's Real Wedding
Majestic gold sherwani in brocade and matching darker gold safa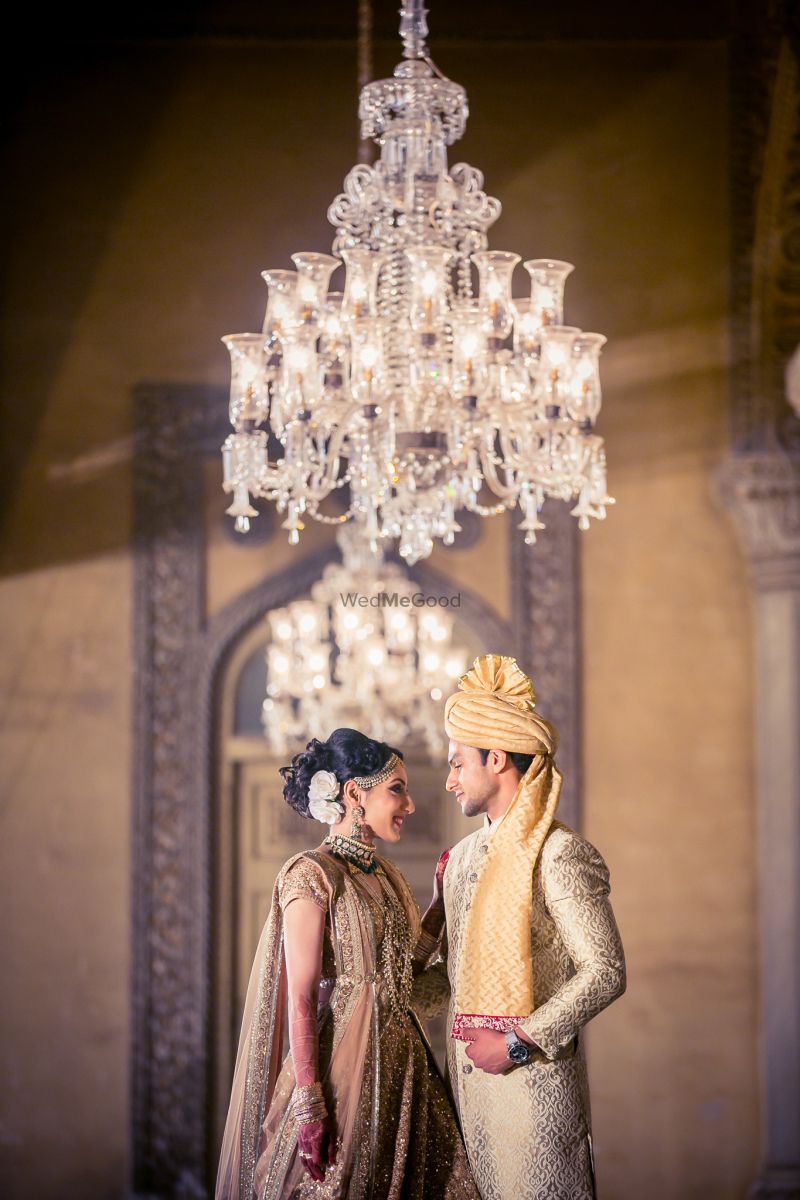 Image via Naseer & Humera's Real Wedding
We also loved this velvet navy beauty that co-ordinated with the bride's outfit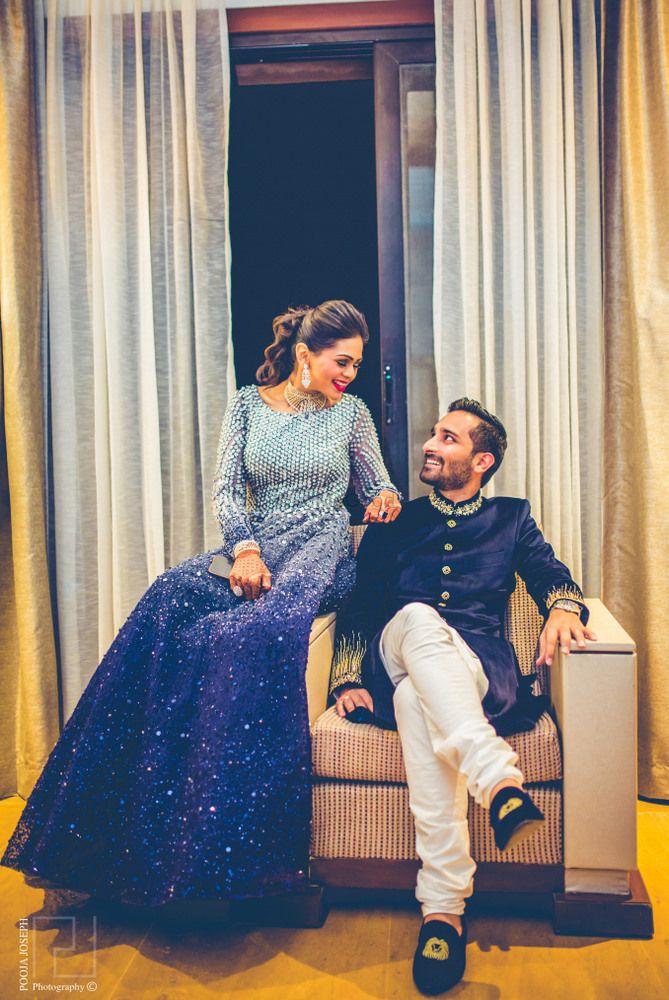 Image via Nirali & Ribhu's Real Wedding
This pink beauty was all sorts of amazing!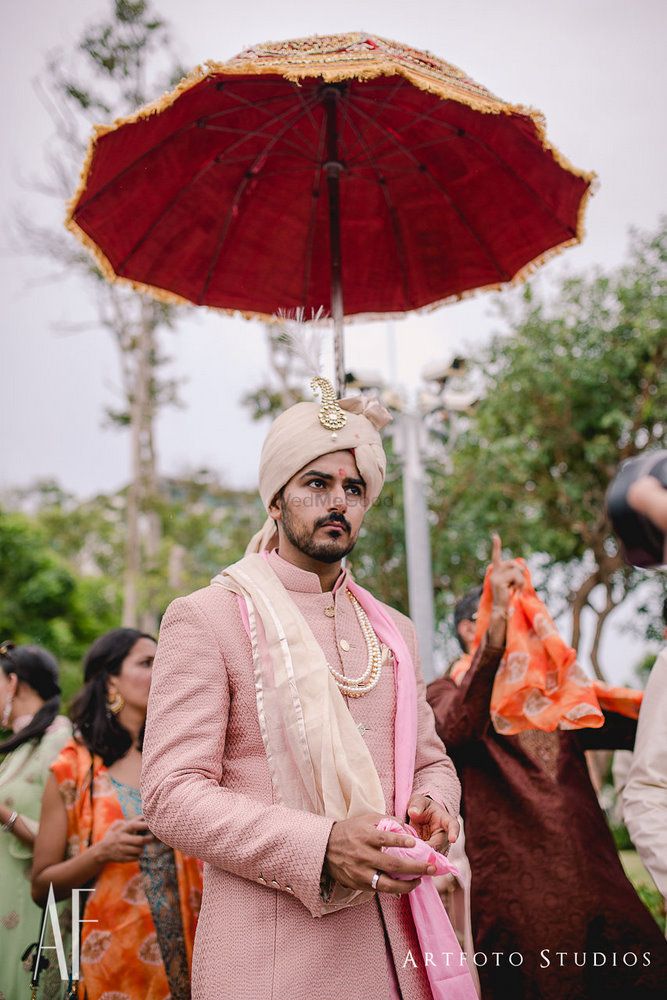 Image via Tania & Vidhu's Real Wedding
We loved this navy blue bandgala with gold accessories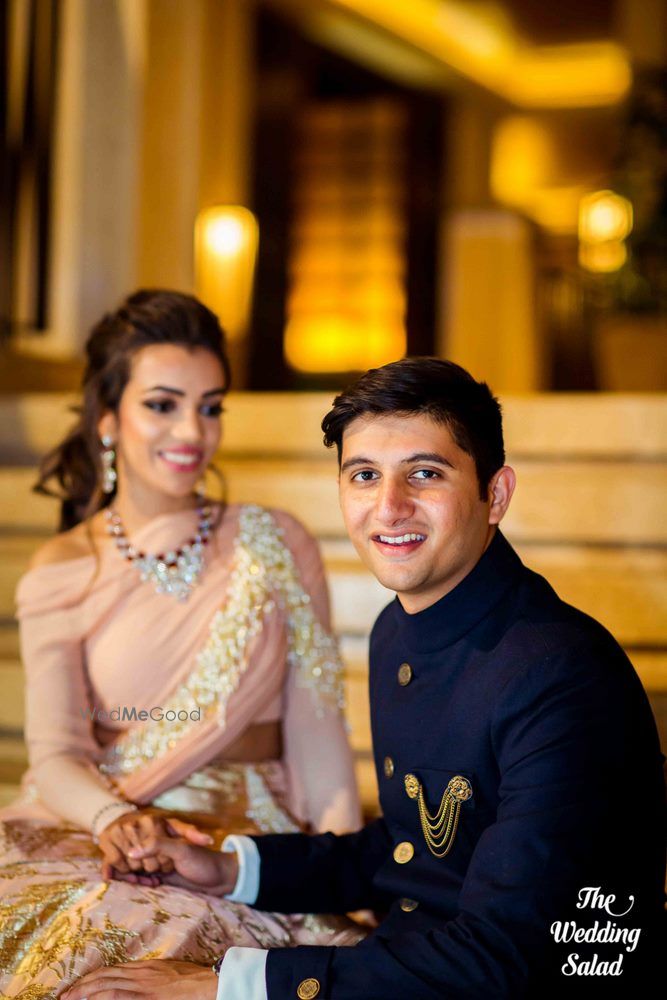 Image via Nikita & Parth's Real Wedding
Nothing is more fun than a groom amplifying a white sherwani with bright hues.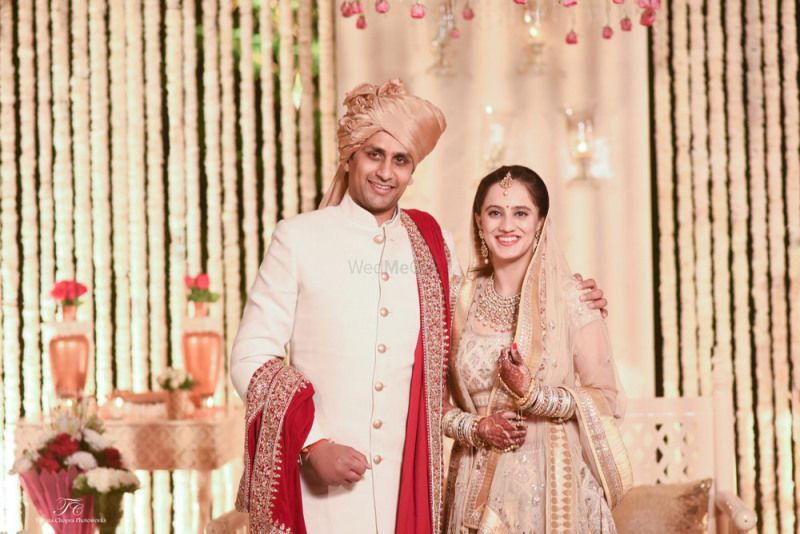 Image via Avantika & Aditya's Real Wedding
This mint sherwani with the canary yellow turban is #groomgoals!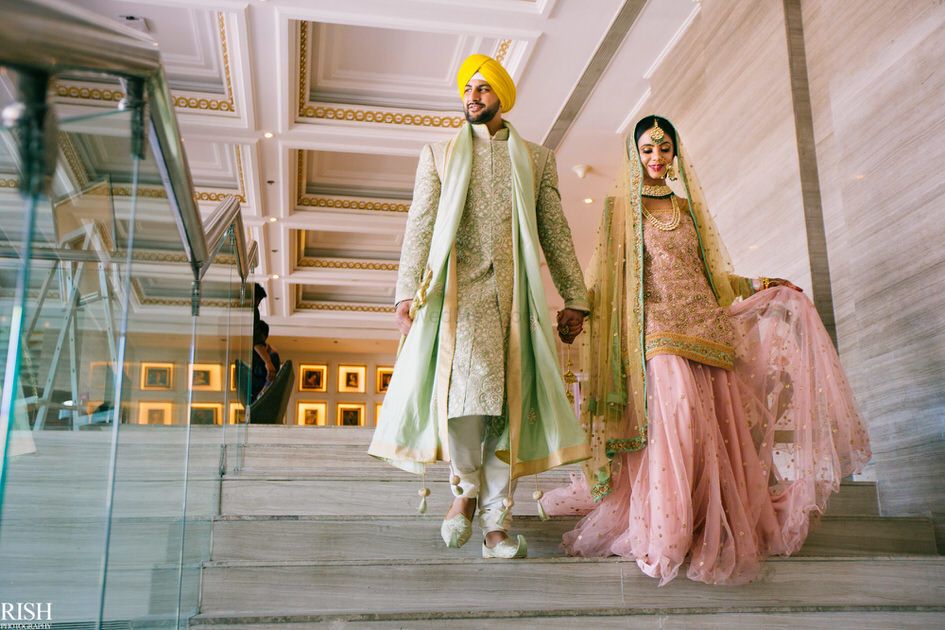 Image via Niti & Kabir's Real Wedding
Monochromatic anyone?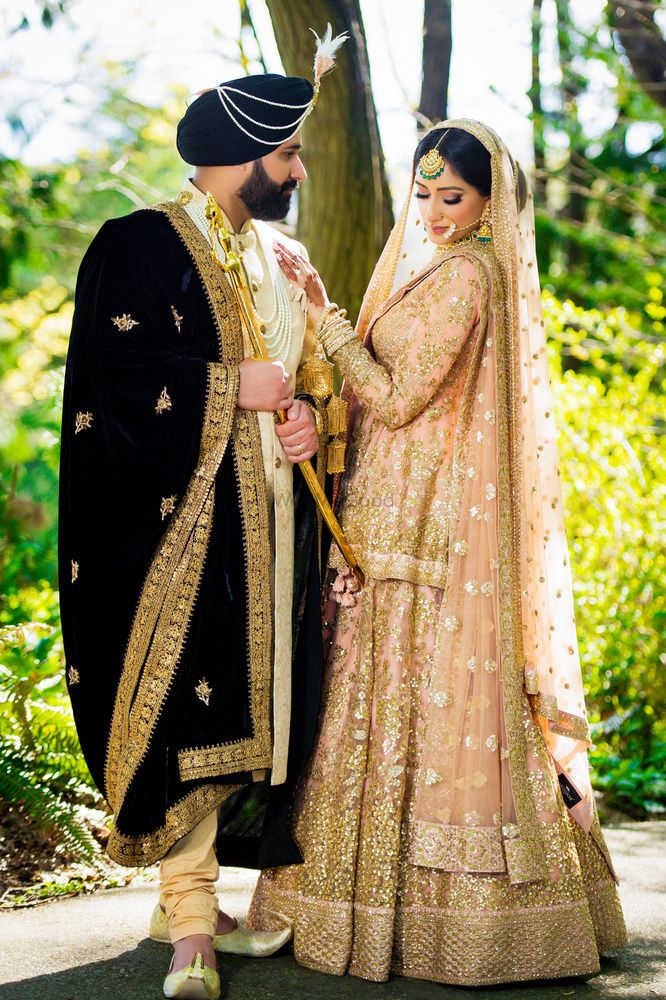 Image via Vick & Rimple's Real Wedding
This mustard yellow was no less than a stunner!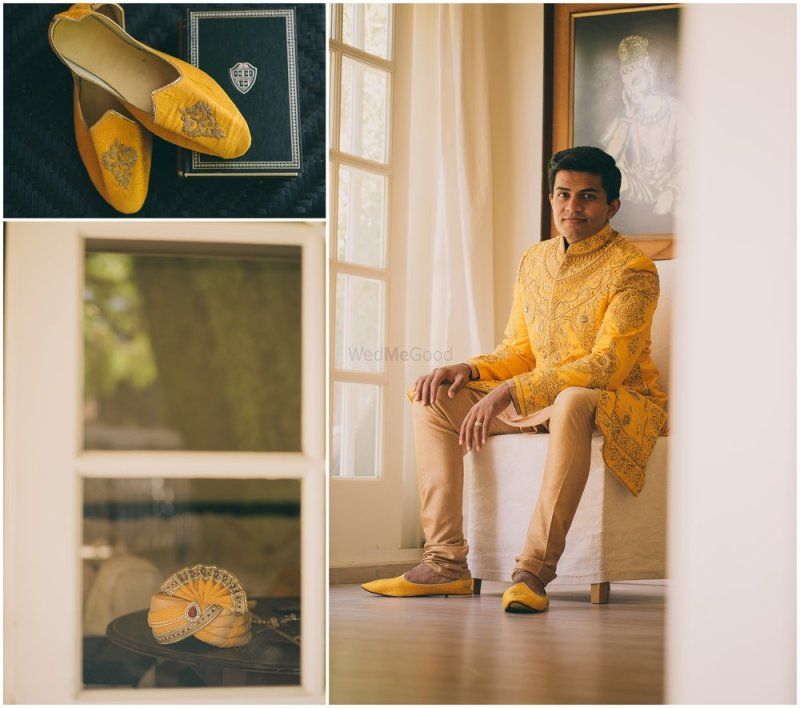 Image via Parth & Babita's Real Wedding
Dapper and stylish in this off- white beauty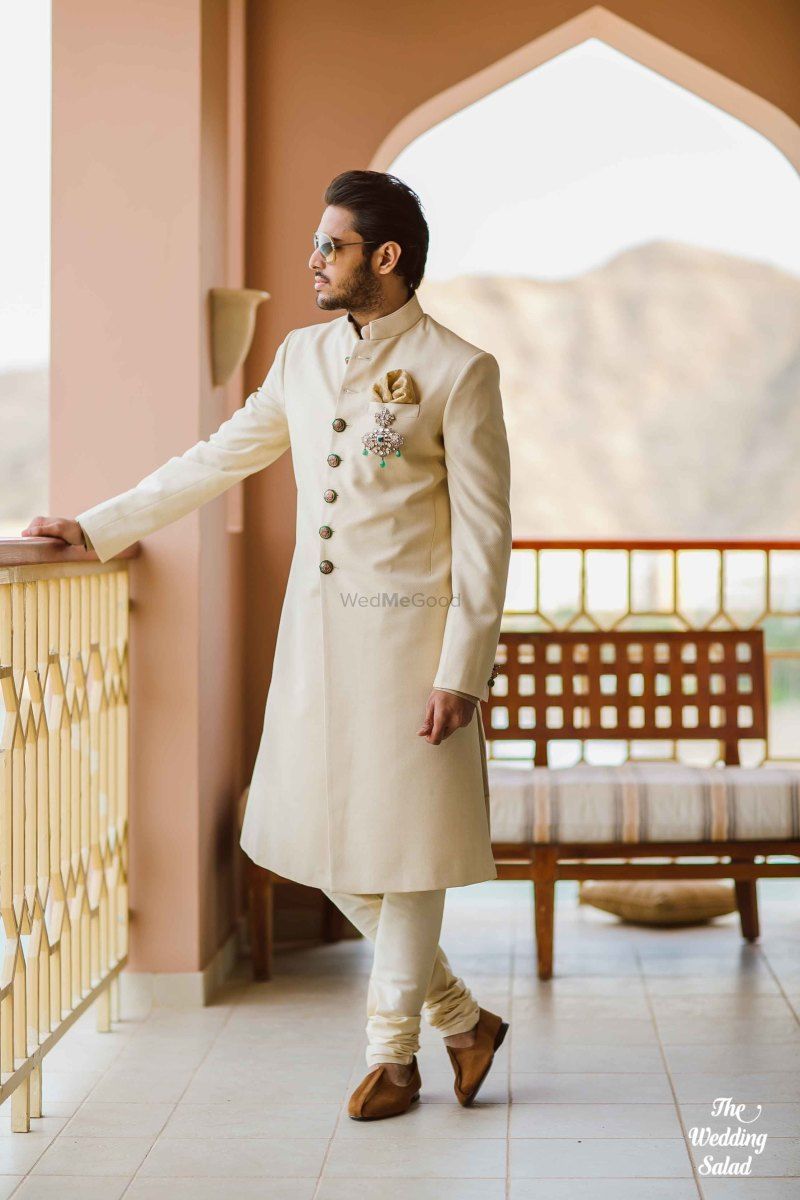 Image via Sasha & Samarth's Real Wedding
This gold creation was beyond amazing!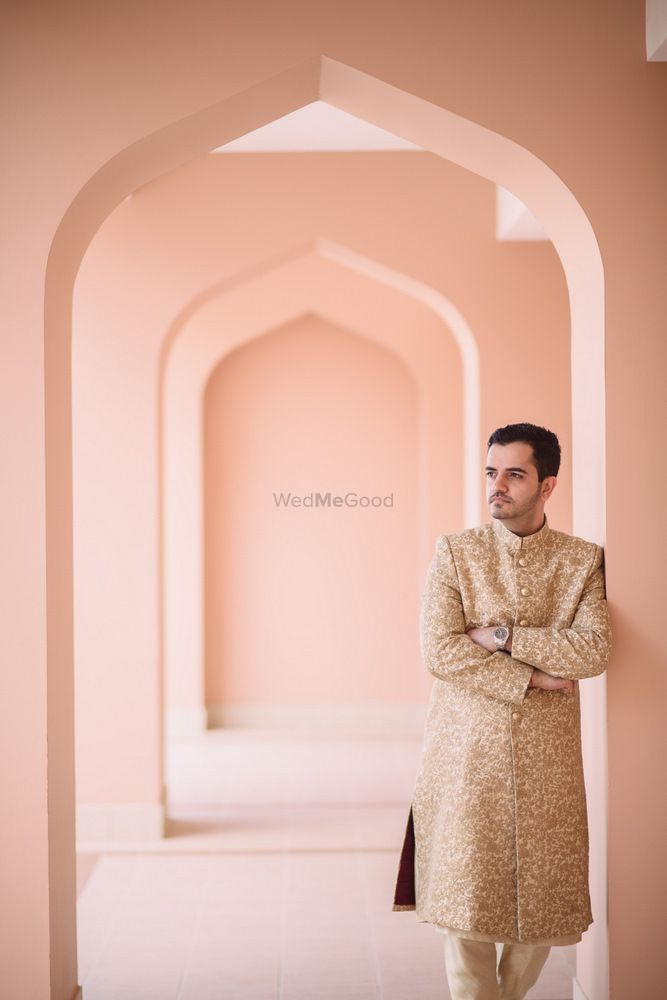 Image via Dhrumil & Anusha's Real Wedding
This double-breasted maroon outfit is the one to bookmark!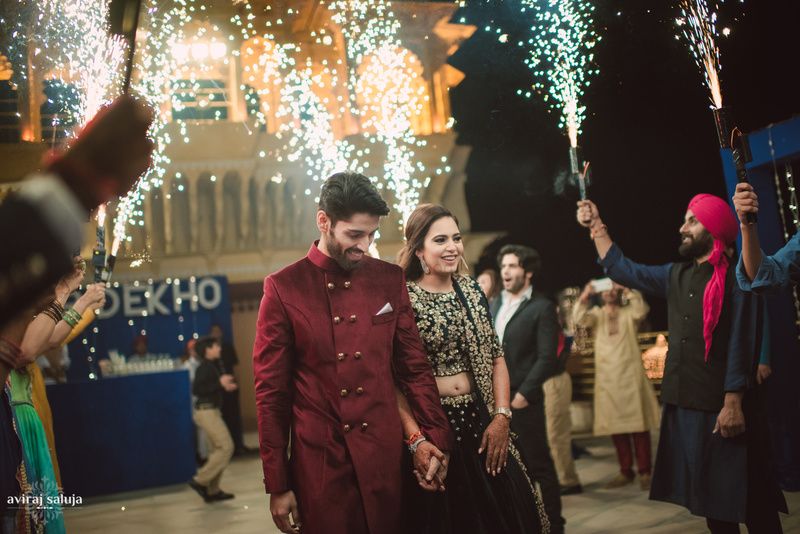 Image via Aayushi & Smaran's Real Wedding
How we love this pink thread work design?!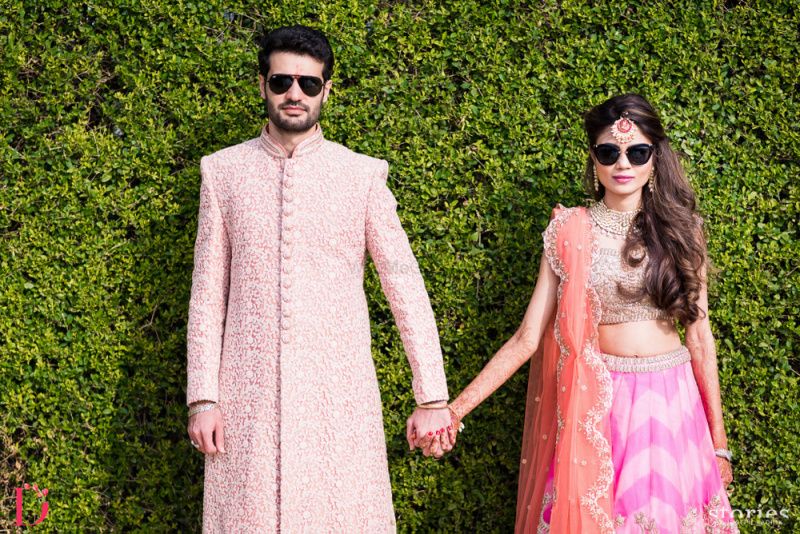 Image via Aditi & Shubham's Real Wedding
This off-white and gold stunner is the one to bookmark for grooms who want something minimal and classy.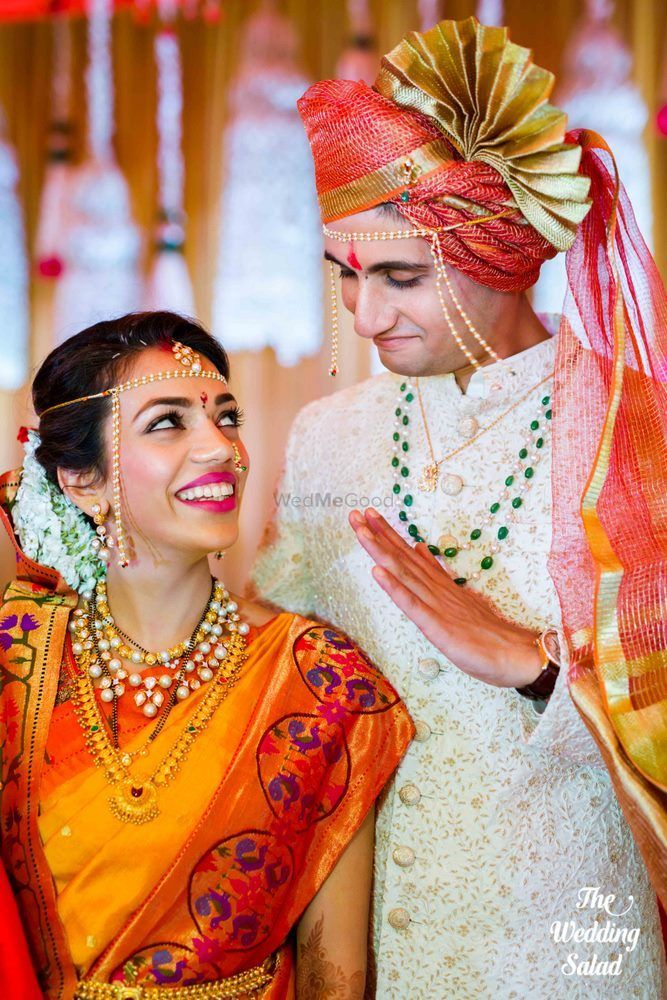 Image via Nikita & Parth's Real Wedding
Who wouldn't love this gorgeous sea blue colour?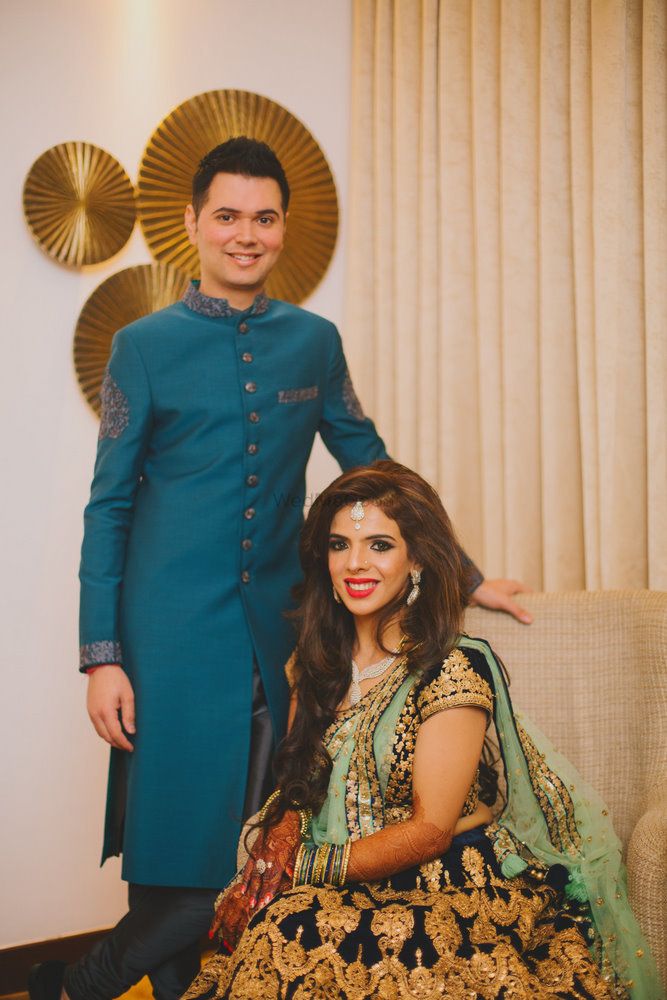 Image via Neha & Sagar's Real Wedding
A neutral base with a floral stole? Sold!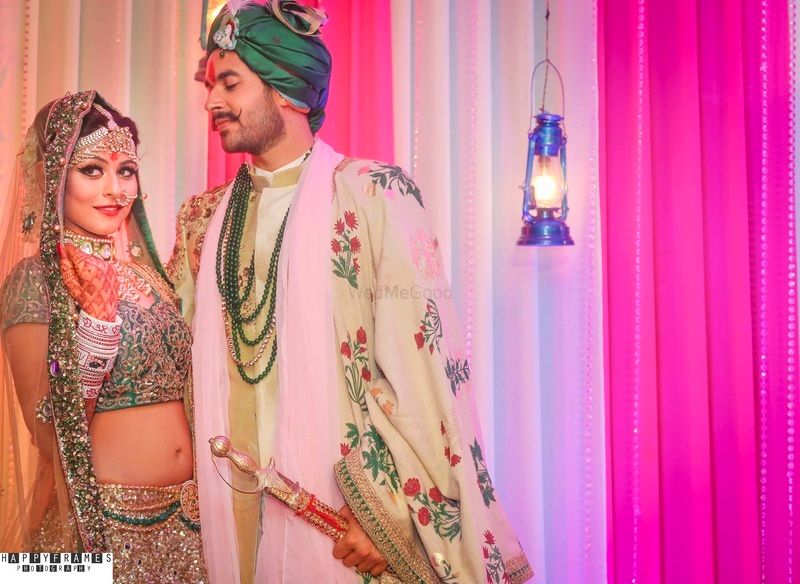 Image via Apurva & Kanav's Real Wedding
Something about gold self-work sherwanis always makes us smile!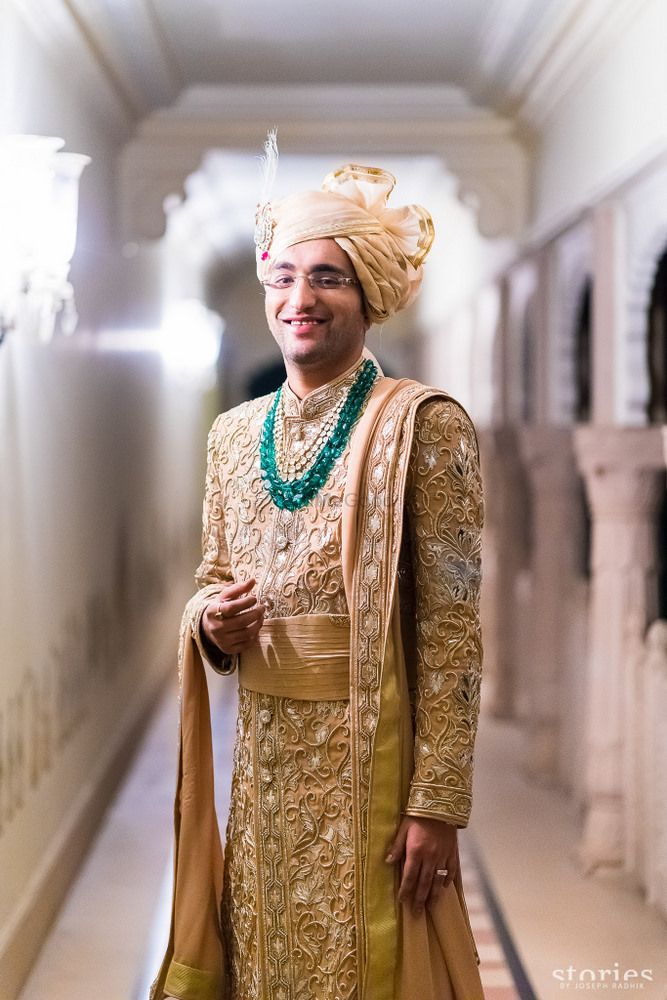 Image via Tanisha & Nikhar's Real Wedding
One of our absolute favourites, this lilac hue!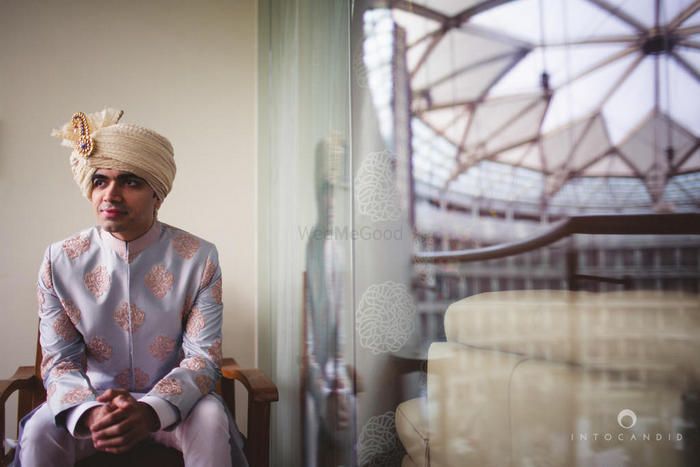 Image via Mitali and Anuj's Real Wedding
This stunning silver grey floral print sherwani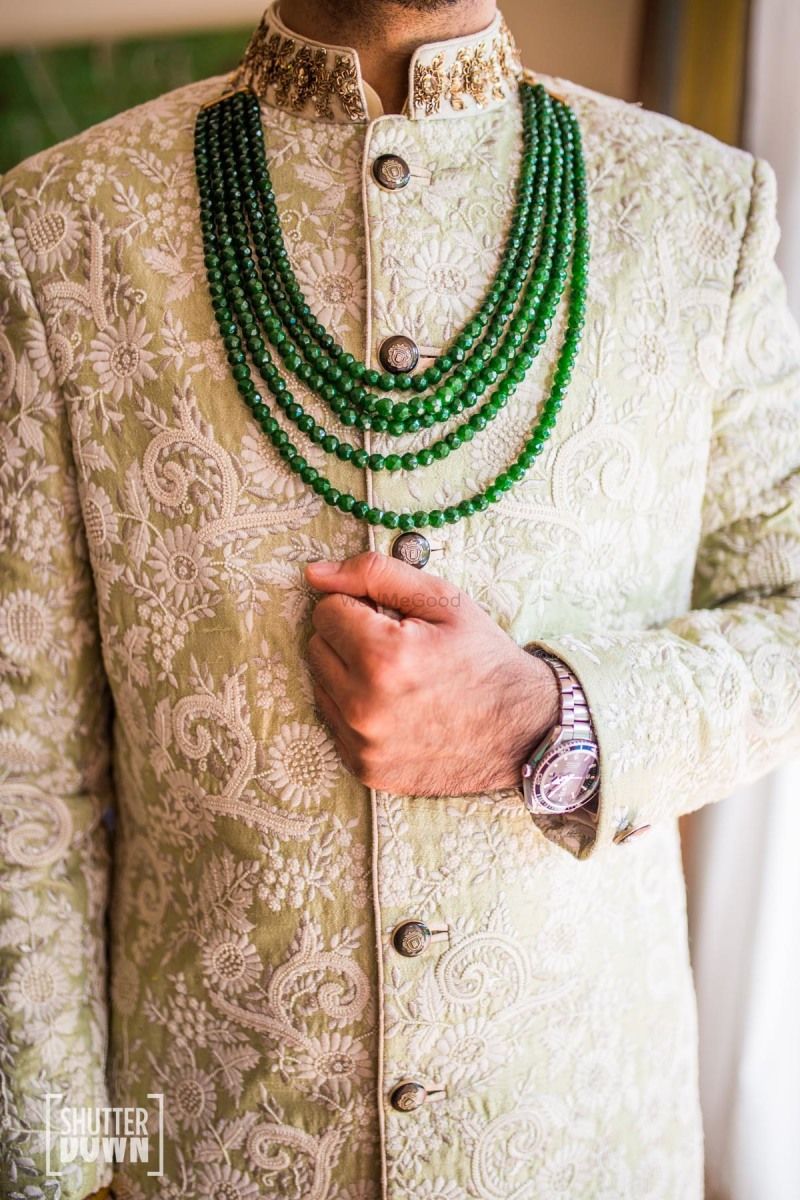 Image via ShutterDown
Love this bottle green knockout outfit!