45+ Punjabi Wedding Songs To Rock The Dance Floor - The Ultimate Playlist!
BY Smridhi Sablok | 22 Aug, 2022 | 295816 views | 11 min read
I can bet my life on this, no wedding is complete without the DJ mixing some Punjabi wedding songs, bringing everybody to the dance floor! The Mama's and the Chacha's, Dadi, Nani and everybody in between- it's difficult to not tap a feet or more when those bhangda beats take over! Tell me if I am wrong!
If I ask you what's the best thing about attending weddings, what would you say? Well, of course there is all that lip-smacking food. And a chance to get ready and look your absolute best. But what more? It's the DJ! What can be better than dancing your heart out, with no shame or fear of judgments as the DJ mixes one super hit song after the other?  Especially when he plays some of the amazing Punjabi Sangeet Songs actually take you back to your 90s when without them Shaadis were incomplete. And the fun gets amplified 10x when the DJ chooses to play all Punjabi wedding songs! Suddenly, the vibe of the entire wedding changes and then you actually need someone to get you down from the dance floor.
But not every function can have a DJ, and not every DJ can know your taste! After all, can you really think you'll get a DJ for your sangeet or a mehendi function? Yeah, me neither!  So,we took it upon ourselves to prepare the ultimate Punjabi wedding songs playlist for you! So all you have to do is, get all these songs together at one place, connect the speaker and start grooving! One after the other, and believe me you are going to be praised with every song that plays at your sangeet or mehendi, because we gotta give you the best of the best!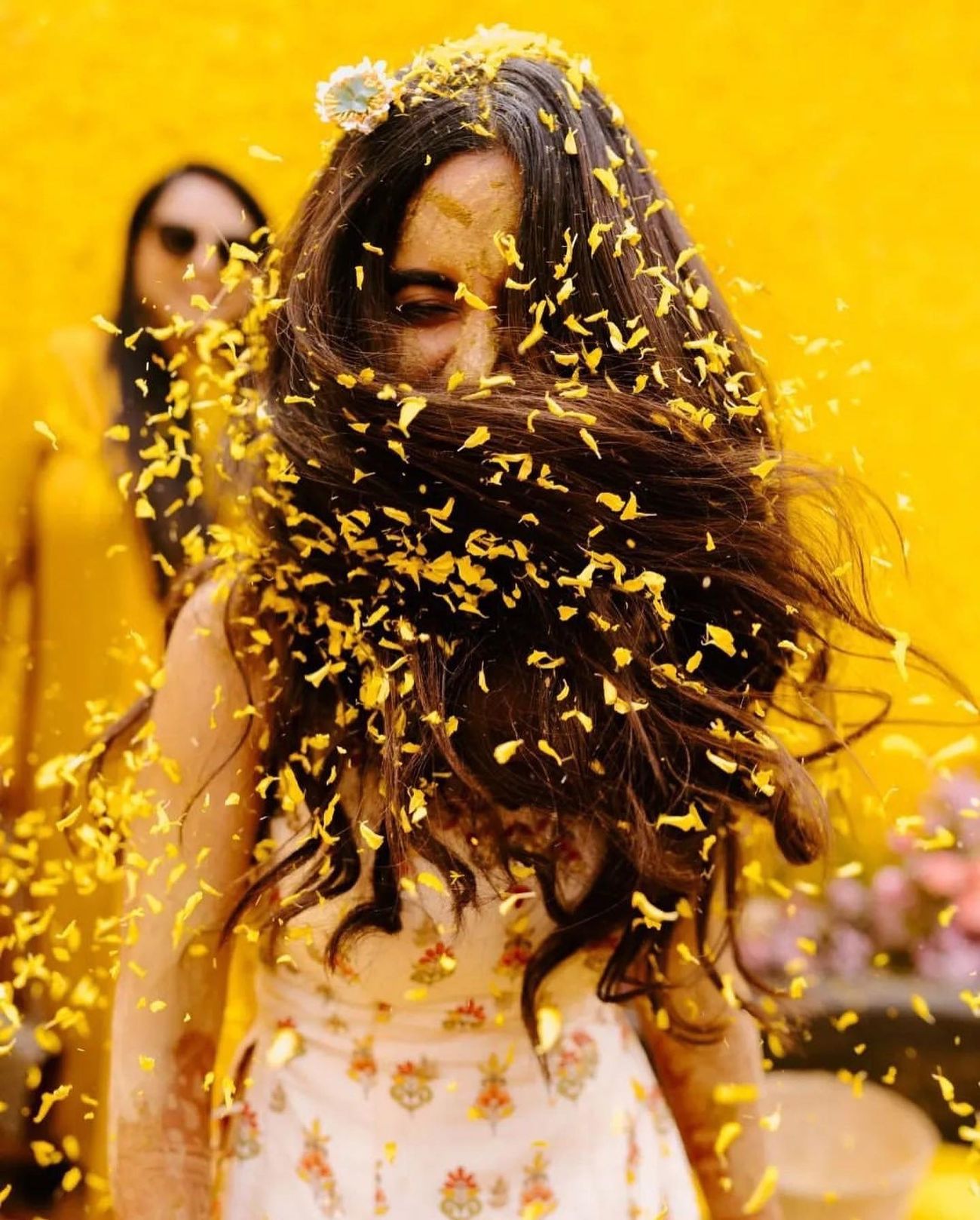 On a side note, also check out these fresh Bridal solo songs for your Sangeet & fun couple entry songs for your reception.
Latest Wedding Punjabi Songs That You Gotta Check Out!
Starting off our list with this amazing Punjabi song that has become synonymous to wedding favorites. This fun track from Jugg Jugg Jeeyo will definitely make you want to go on the dance floor!
Talk about wedding playlist and this viral track by Kanishk & Kavita had to make it to our list. Even though it's a slow number, it can add a fun vibe to your wedding dance choreography.
Peppy with a touch of desi, Jalebi Baby is one foot-tapping song that has been doing the rounds lately and can definitely make for a great addition to your punjabi wedding song playlist.
A very funky track by Badshah, Jugnu is fresh from the oven that can very well be explored by all the grooms out there who are looking forward to plan a heartfelt dedication to their bae.
It was only when singer Rahul Vaidya tied the knot with her ladylove, Disha Parmar and launched this soulful wedding track alongside. The lyrics are apt for a wedding scene and can easily fit well for a girl squad performance.
It's no surprise that this song became a massive hit overnight. This foot tapping (literally) punjabi number that has been going viral amongst our brides and grooms, for all the right reasons.
AP Dhillon's Brown Munde is hitting the charts. I couldn't resist but add this in the list best punjabi dance songs that is certainly going to add some fun at your mehendi or sangeet. 
This one is a clear winner if you want to jazz up the wedding within seconds! Especially when the DJ turns the music off at the hook and everybody sings 'Oh ho ho ho' at the top of their lungs- ah, a classic Punjabi wedding song that every wedding is incomplete without!
The list would be incomplete without adding this trending punjabi song for couples. Imagine how grand the performance can be on this track on this cute love song. So, start preparing your steps for this one.
Bride-to-bes, Jass Manak's lehenga is a mandatory punjabi wedding song you have to add for your sangeet ceremony. Start preparing your dance for this one, because how will you tease your man then?
Brideys, I knew you would miss this one, and see here I'm with one of the best Punjabi Sangeet Dance Song to add to your list. Get, set, go!
This love song from Shershaah has all the qualities to be your number for your first dance with bae!
Grooms on our list, this one's for you. Lit up the dance floor with your moves on this song. Your man is going to love this performance of yours.
If you are planning to impress your girl, this can be the song. Take inspiration from Varun Dhawan. It's a must have in your punjabi wedding song playlist.
Ever since the #Ralia wedding has happened Kesariya is all that we are humming and so will you and your guests after your spectacular performace with your bae.
This one definitely gonna make your guest stand up and hit the dance floor. Who can say no to Sukhir paaji's song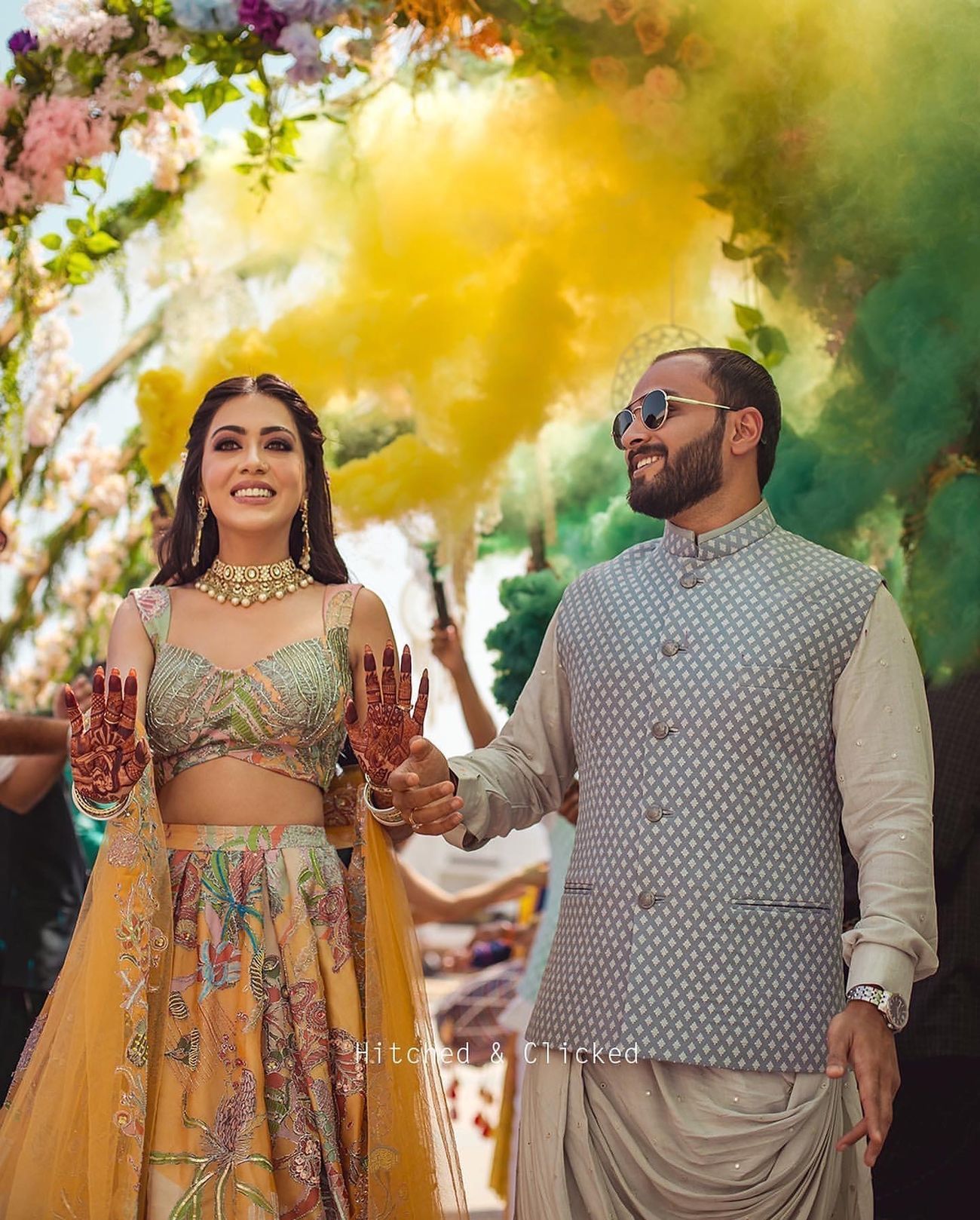 New Punjabi Wedding Songs Ruling The Charts
Now we had all heard the hook like, but an entire song, revamped with groovy beats? Jackpot! This one is currently the hottest track of the season and will be ruling at every wedding!
Lamberghini is the perfect Punjabi song for your next solo or group performance with your sisters! You can loop in interesting elements to make your performance stand out like a mock steering wheel with LEDs. Now that's a superhit performance in the making.
Oh boy, imagine your man swaying to this song just for you. In front of all your friends and family! A relatively slow song but the hook like is going to win your heart! Don't blame us if you are unable to take your mind off it!
The best part about Punjabi songs are their beats- they're fast, peppy and addictive. When the music is that good, who really cares about the lyrics! Although even they aren't that bad in this one! Jaani Tera Naa is the best Punjabi song for you and your girls to groove to at the next wedding!
When Guru Randhawa drops a single, it can be anything but bad! Suit suit karda is a very popular choice for Punjabi weddings- your best bet to keep an element of drama and fun going at your wedding functions!
When it's a Guru Randhawa song, rest assured that's it is going to be really quirky with an interesting combination of beats! And this one doesn't disappoint! Perfect for your cocktail, or sangeet!
This Punjabi number with the metallic twist is simply irresistible! A sure shot way to get the whole crowd to join you on the dance floor!
The ultimate Punjabi song- it has got that vibe and the right lyrics that can be an instant crowd-puller! Fast, dhinchak beats and a whole lot of fun!
A sweet song for your bride-to-be! Sway on this for your girl, or you both can perform together on Banja Tu Meri Rani on pre-set choreography! It would make for a sure-shot winner in your punjabi wedding song playlist.
1...2...3...4... and the energy levels just keep going up! We promise, this one will involve a lot of latkas and jhumkas.  This high energy number makes for a typical Punjabi wedding song- the true definition of fun!
We are guilty of playing London Thumakda on repeat. Sorry, not sorry! Regardless of whether you hire a choreographer or not, this is one song that will make every body dance the night away- even the non-dancers of the family! Have we found the perfect Punjabi wedding song- yes maybe!
Add some remixed beats to this one if you want to make it more preppy and groovy and you have a superhit song right there!
Fancy some bhangda? Then this Punjabi song is just right! An ideal song for the groom and his squad, to impress the bride and her bridesmaids.
Who doesn't like a little competition? This song from Bride and Prejudice is a mashup of multiple songs and is the perfect fit for a face-off between the Ladkiwale and the Ladkewale!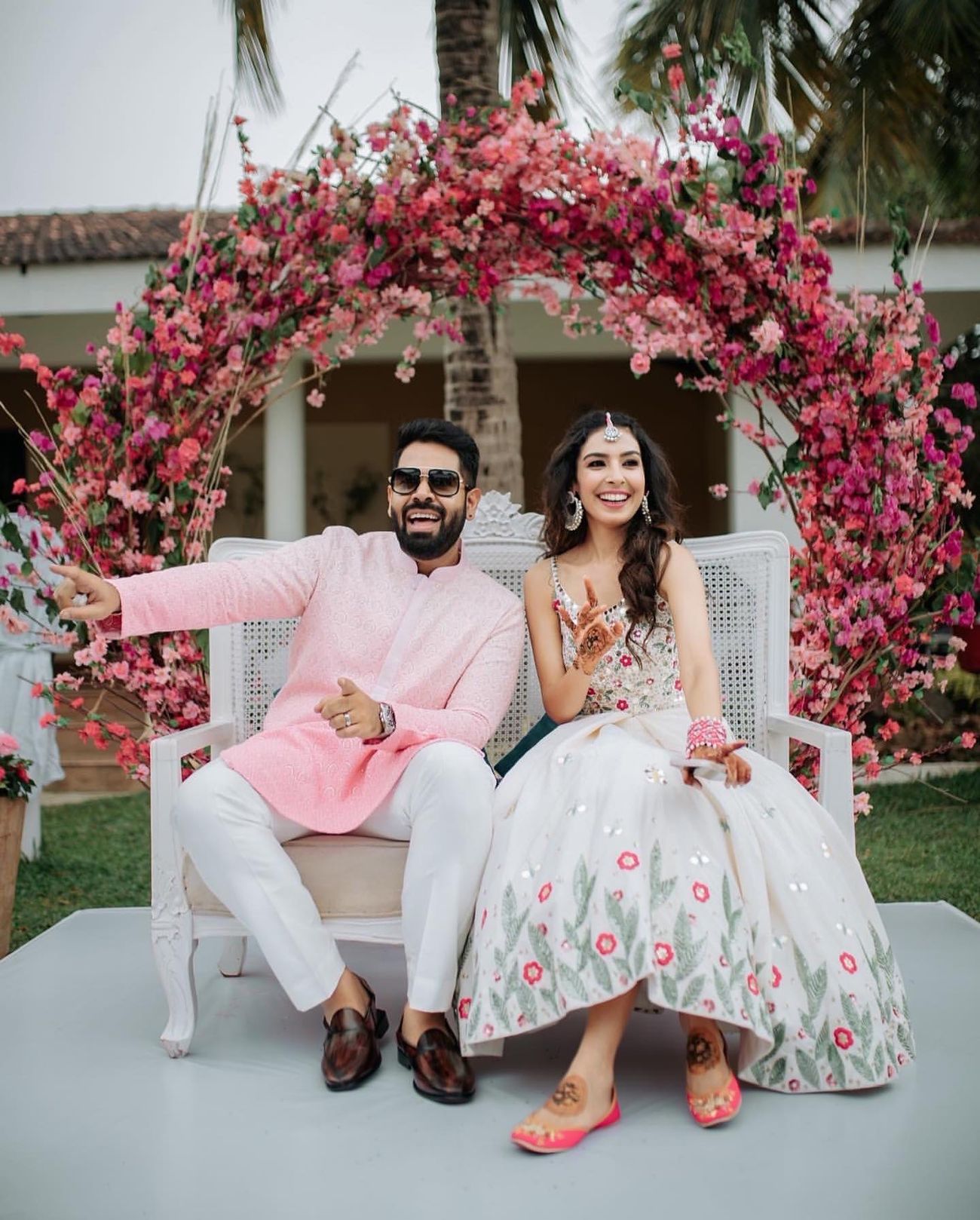 Evergreen Punjabi Wedding Songs That You Just Cannot Miss
This one will win your hearts and how!
Your brother's wedding is incomplete if you don't shake a leg on Vir Ji Viyohn Chaleya. Period. The lyrics are simple, so you're going to understand them even if your understanding of Punjabi is so-so. A typical Bhangada song,
We can bet you would have danced to Gur Naal Ishq Mithha at every Punjabi wedding! This one is a classic!
Just FYI, if you need a faster, slightly more modern version of the same, of course with Anil Kapoor-level energy, then here you go!
Just the perfect Punjabi song for the groom to dedicate to his bride! Perform on Kangana on your sangeet with your guy-gang and win her heart!
Oh boy, the beats will spread like fire and it won't be long before everybody would join you on the dance floor!
While there is a new, remixed version of this song that's again a HIT, there's no replacing the original one sung by Hans Raj Hans. This song would be just right if yours is a love or a love-cum-arranged wedding.
This song is just perfect for you and your partner to rule the dance floor! The track is super fun, has beats that will make you sway and get all your Punjabi Swag on the floor!
Have you ever been a part of a traditional ladies' sangeet where the girls get together and tease each other, and perform skits dressed up as men? Well, it get's more fun with the kind of music involved! And Kala Shah Kala fits the bill perfectly!
We have all grown up dancing to this Daler Mehendi song. It's quirky, it's fast and we love the beats! Perfect for you and your friends to show off your dancing skills at your sangeet!
Every 90s kid will agree- Tunak Tunak Tun is by far the best Punjabi wedding song!  It's groovy, and will make you want to jump with all that energy- making it perfectly relevant even in today's time.
Who cares if you still can't understand the lyrics to this song, despite having danced on them all your life! The beats are so fast and peppy, it'll be almost impossible to stop yourself from taking over the dance floor once this song starts playing!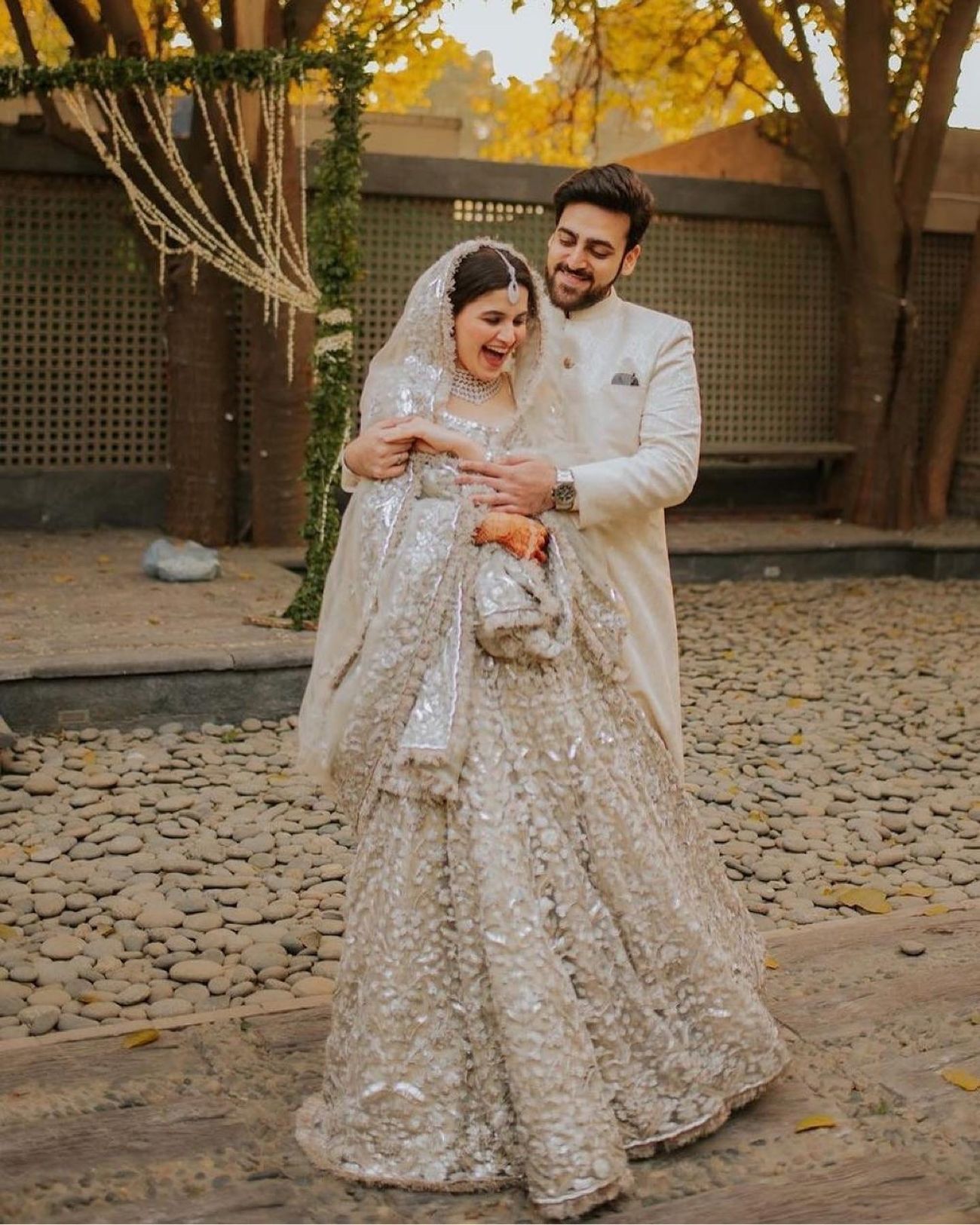 Thinking Of Performing With Your Partner? Here Are A Few Of Our Favorite Slow Punjabi Songs
The best song to perform on, with your sister! Rope in your groom-to-be and his brothers to make it all the more fun! Guaranteed tears
Thinking of slow waltzing with your partner? Tune in to this romantic song by A.R Rehman, that will surely get you two in the right mood!
Now here's one Punjabi song that's rulling Instagram! Every bride is including it in her performance mashup, so why shouldn't you?
This Punjabi wedding song is from the movie 'Monsoon Weddings', and fits just right for a group performance with your BFFs and your partner!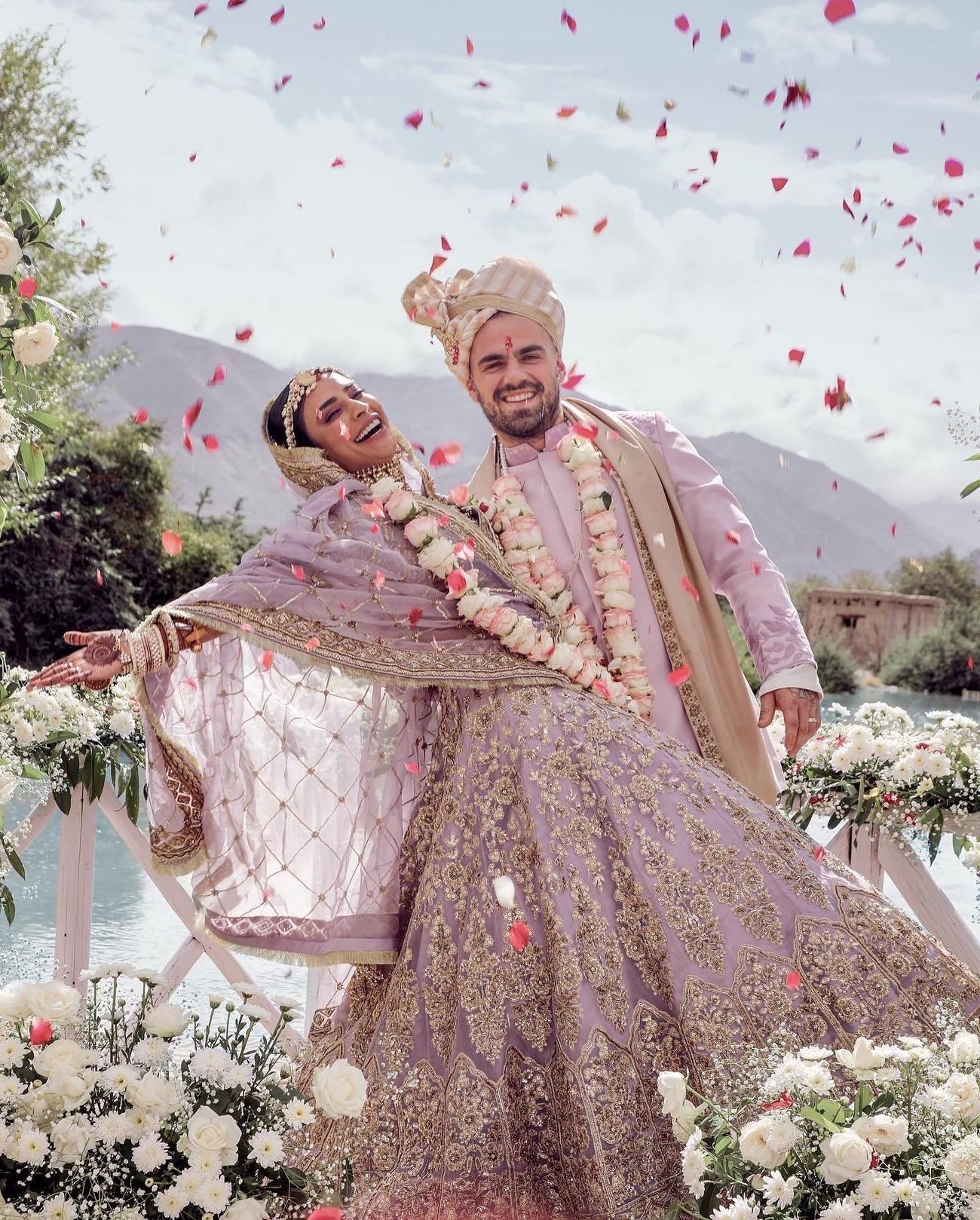 And For The Finale!
No Punjabi wedding is complete unless the entire family comes on the dance floor as they away from one corner to the other on this! So make sure you're adding it to your punjabi wedding song playlist.
Punjabi songs are life of any wedding. This list can literally go on forever and because every song in the list will add up to the emotions of people around you. The dhol beats, bhangra performances can literally up the mood game of everyone around
So while raps and typical Bollywood songs are taking over the internet, you cannot miss the magic that Punjabi songs bring to a wedding! They are fun, and just the right mix of swag and dhamaka! So what are you waiting for? You have a list ready now. Get grooving!