8 Chic bridal bun hairstyles which are new age
BY The WMG Bride | 09 Sep, 2016 | 4769 views | 3 min read
First off, if you haven't checked out todays real wedding on our gallery go ahead and do that
right here
. Then come back and read this post for hairstyle inspiration- specially if you are a bride who will be covering her head with a dupatta
The problem
If you are having a dupatta pinned on your head, chances are your hairdos are going to be limited because you need a solid, bun like structure to hold up the dupatta
Though buns are pretty, Indian bridal buns have become quite boring and can age you five years !
However, real brides are our style inspirations and these brides chose buns that are chic and new age
#1 . The Victorian Bun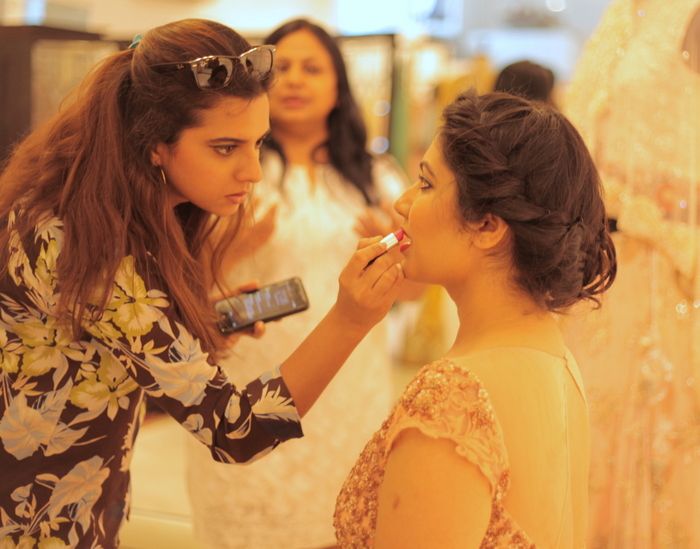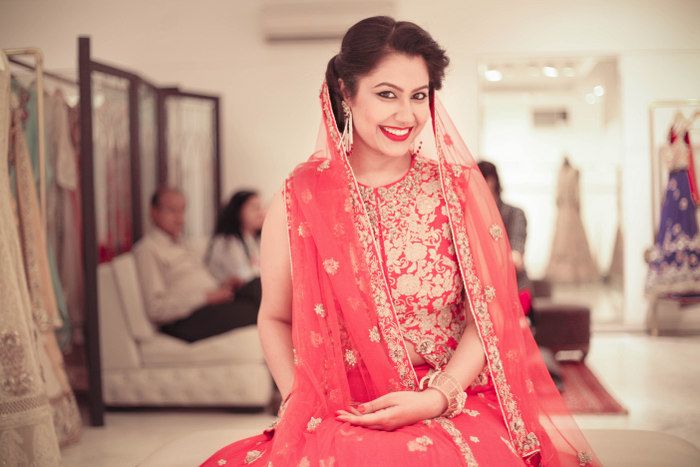 Photo by Lakshya Chawla. Post: Red Carpet bride at Dolly J . Hair by Affinity
Red Carpet bride Sonal had an ultra chic twisty bun, which was low and to one side. The hair was taken in sections and twisted upwards into a victorian hairstyle. What added the grace was that the dupatta was kept pinned over the bun, not directly on the head giving a delicate, modern look
#2 Twisty Bun
Photo by Sutra Snapperz . Hair and Makeup by Komal Gulati
This stunning bride from a Band Baaja Bride episode shot by Sutra Snapperz, had her hair in an ultra chic bun. What was so lovely was that all her hair was done in curls rolled up and pinned to the head. The front of the hair was flipped back as well- which was our favourite part of this hairdo. Very chic.
#3 . Bun With Modern Hair Accessories
Photo:
Bhumi and Simran Photography
 , Makeup:
Makeup by Simran Kalra
We love how Tanya took a simple, chic bun and made it modern with a grecian hair accessory.
#4 Twisted Side Bun
Photo:
CoolBluez Photography
This chic side bun works great with highlighted hair and can be dressed up with sparkly accessories.
#5. Soft Low Bun
Elegant and Timeless, having a soft , low bun adds innocence and softness to your entire bridal ensemble.
#6. Front twist bun
Photo by
Shiv Sharma.
Wedding:
Nimrata and Raj
 . Hair and Makeup by Komal Gulati Bride Nimrata had a simple bun at the back, but the front area was divided into 5-6 different sections and twisted back. The dupatta started behind the twisty bits, giving a beautiful, elegant look.
#7. Side swept bun
Pretty popular with Pakistani brides, buns with a lot of volume and side swept hair framing the face are a great altrnative if you have a wide face or a wide forehead.
#8 Slightly messy, center part buns
Center part buns with swept back hair on each side and a few loose strands make for a beautiful, elegant picture as well
What to keep in mind:
While top knots may suit your face, do remember that once your dupatta is draped on them they can end up looking a tad bit strange so go for a medium or low bun
Avoid flicks as they end up sticking to the face and making your hair look messy over time
If you have a wider face, then add volume around your hair to balance it out, a tight swept back hairstyle can make your face look wider
These days, brides are pinning the dupatta further back on the head  as compared to earlier. This gives an added grace and frees up the front of your hair for some creativity.
Don't forget to show some reference hairstyles to your makeup artist for your big day