5 Decor Tips For The Sustainable Bride Having A Home Wedding
BY Twinkle | 29 Jul, 2020 | 2380 views | 2 min read
If you are a sustainable bride who's continuously pondering questions like "How can I make my wedding more sustainable?" or "What can I do with leftover wedding decorations?", it's time to put your thoughts at rest. We've curated ways to make your home wedding a sustainable one through DIY-ing your decor.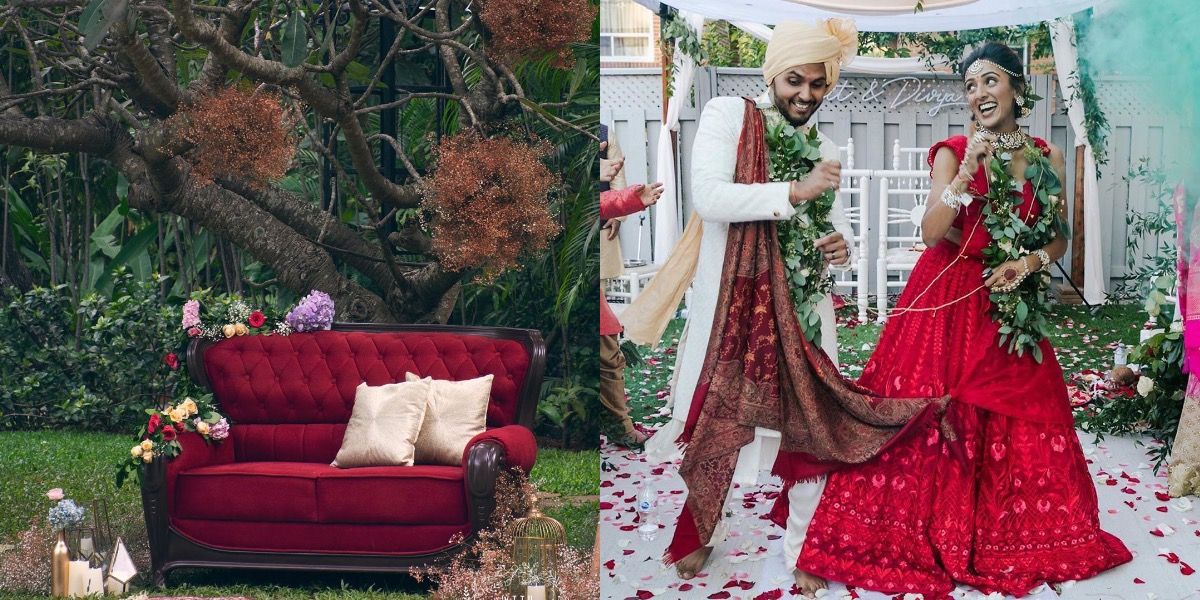 Image via With Love Nilma★ 5 and @hennabydivya
Here's how you can give your home wedding an eco-friendly makeover. 
Go Green!
Image via @Pinterest
Incorporate foliage and greenery as much as possible to decorate your home for the wedding. Not only do they look elegant, but they also showcase freshness and add a stroke of natural beauty to your interiors. 
PS - Don't forget how they can be a perfect prop for ideal wedding pictures too. 
Repurpose Wine Bottles
Image via @GreenAndGrowing
Arrange for wine bottles from the nearest waste shop and use them as flower vases. You can also create a memory stand with the corks by adding some wood on the base and asking people to stick a sweet note on the corks.
Add a dash of vintage charm
Image via @Pinterest
Wondering a quick way to upgrade your decor? Purchase some vintage frames and other show pieces from a vintage store. It looks chic and will make your wedding decor look timeless.
Paint it all 
Image via @Pinterest
Paint can fix everything! To paint the town red, we suggest you take an old piece of furniture, paint it new using the reverse stencil method and you'll have an extraordinary decoration piece.
Go for mood-lighting
Image via @AliExpress
Select eco-friendly soy candles to set up the mood on your wedding day. They can serve as a great prop for your bridal entry! 
If you're looking out for more sustainable tips, download the WedMeGood app.