5 Engagement Ring Trends For 2021
BY Sakshi | 29 Nov, 2021 | 5295 views | 3 min read
Engagement rings have this charm about them that even the most elaborate set of bridal jewellery doesn't. We could honestly spend hours and hours just browsing through gorgeous engagement rings, and if you're a bride to be, then we are very jealous with the options out there available these days! So, we've curated these 5 trends that are the rage these days. If you're a 2021 bride, share this with your fiance for a nudge in the right direction ;). 
Coloured stones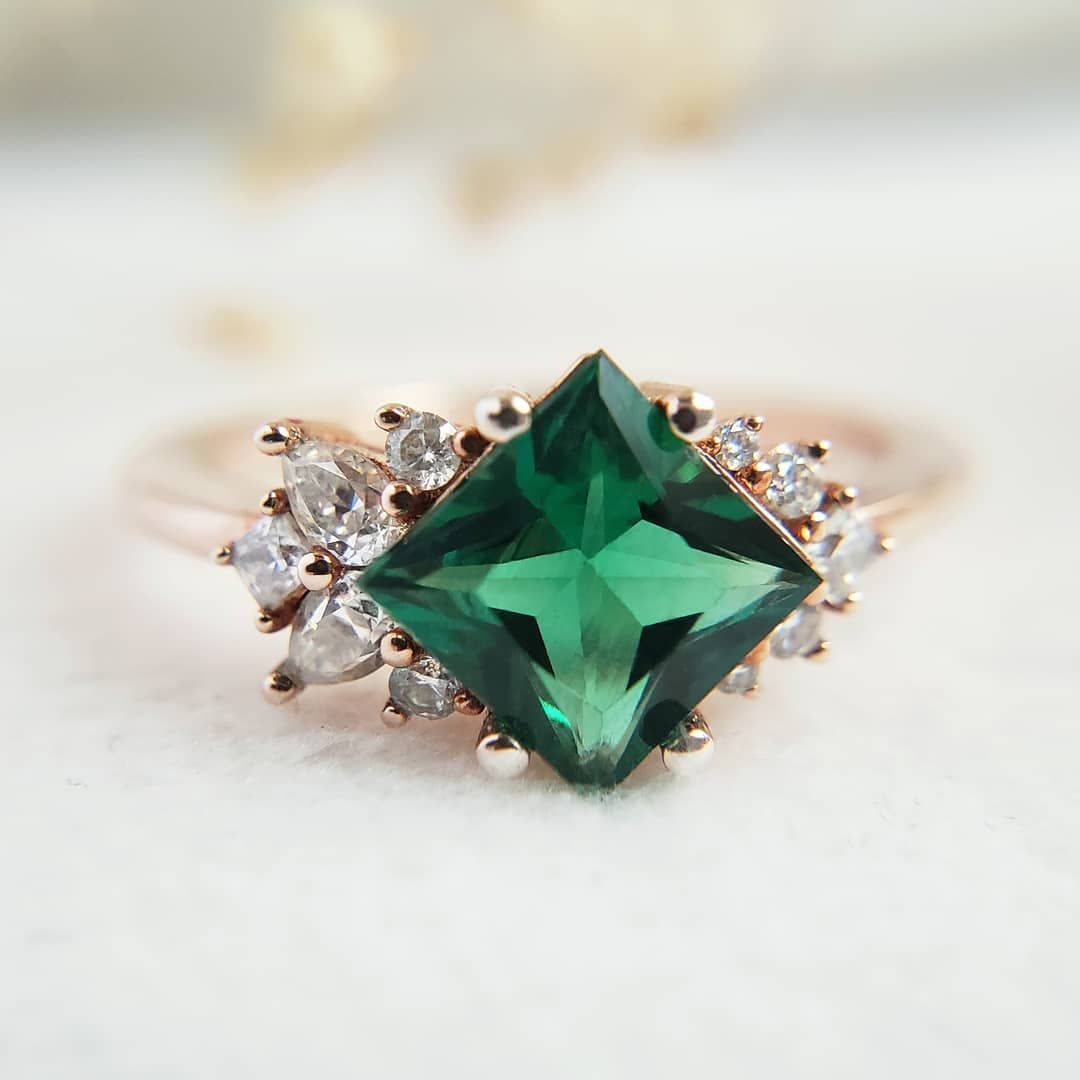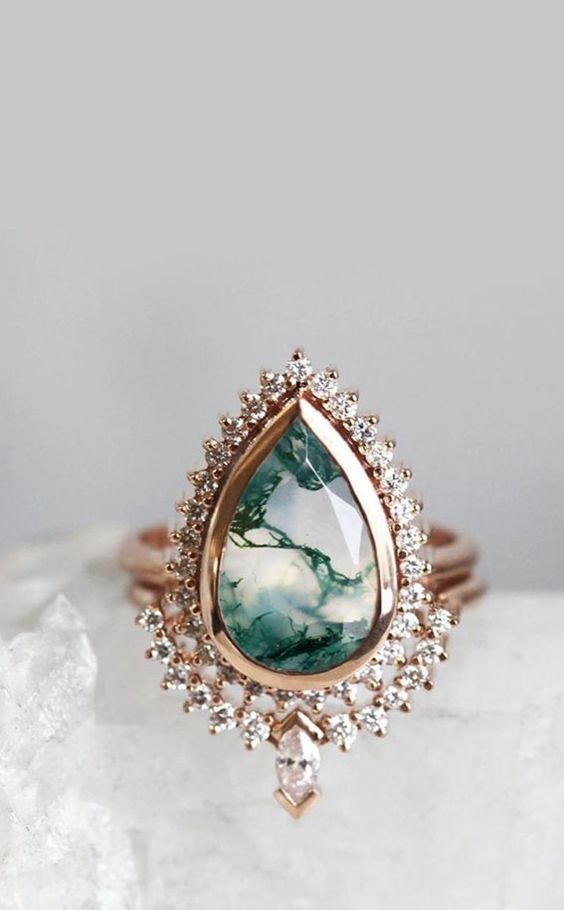 Image via lucineandco and Pinterest
Never have coloured stones been in vogue as they are now. Emeralds especially are in, as are sapphires and just check out that moss agate beauty! Green and blue engagement rings seem to be finding a lot of takers, as coloured engagement rings do make more of a statement and are cheaper than a solitaire of the same size.
Unique and original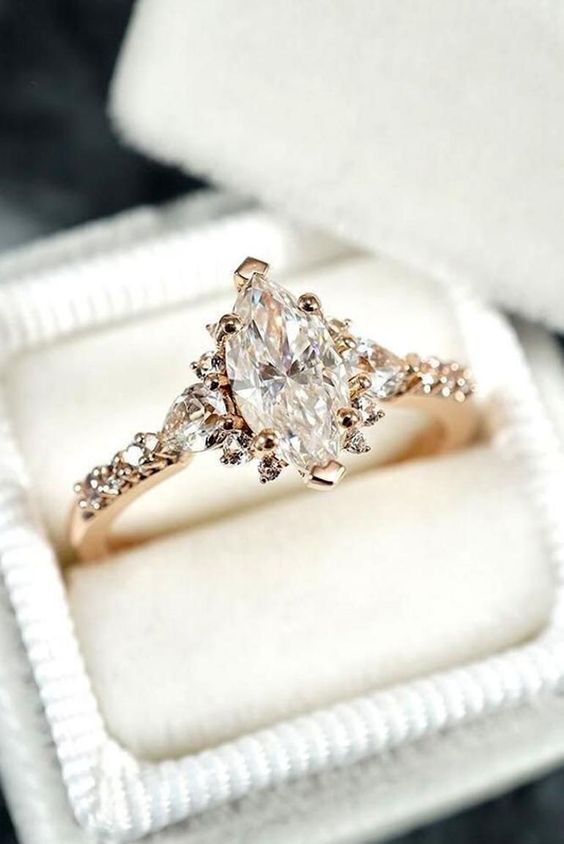 Image via melaniecasey.com on Pinterest
Hiring a jewellery designer to design your own special ring or doing it yourself is also something brides are looking at. People do not want the same old styles that are common, and if you are someone who truly wants something bespoke and unique, then now is the time to really do it!
Vintage and heirloom inspired designs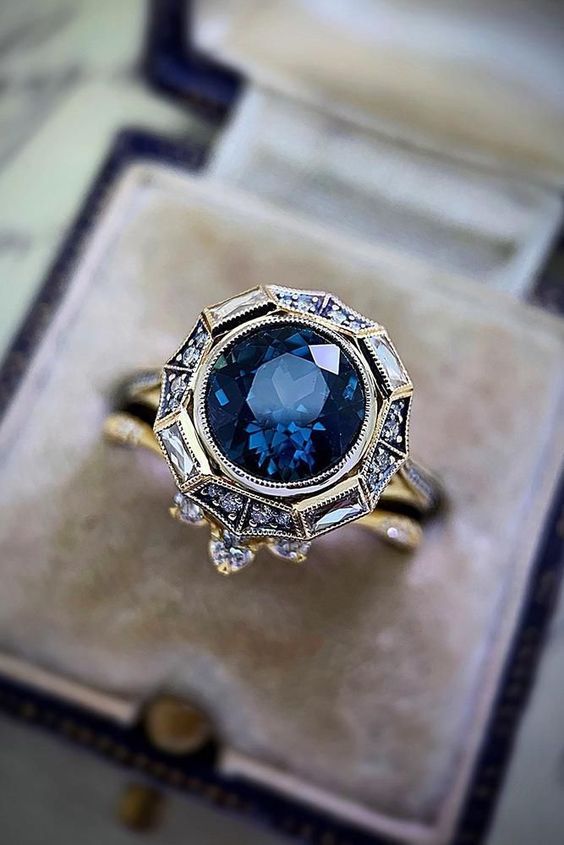 Image via Pinterest
Rings that look like they are from the bygone era are in right now, with vintage and Art Deco styles picking popularity again, and they do look unique and stunning! Intricate designs make them stand out, and elaborate halos give them an antique feel, which is very trendy right now.
Rose cut engagement rings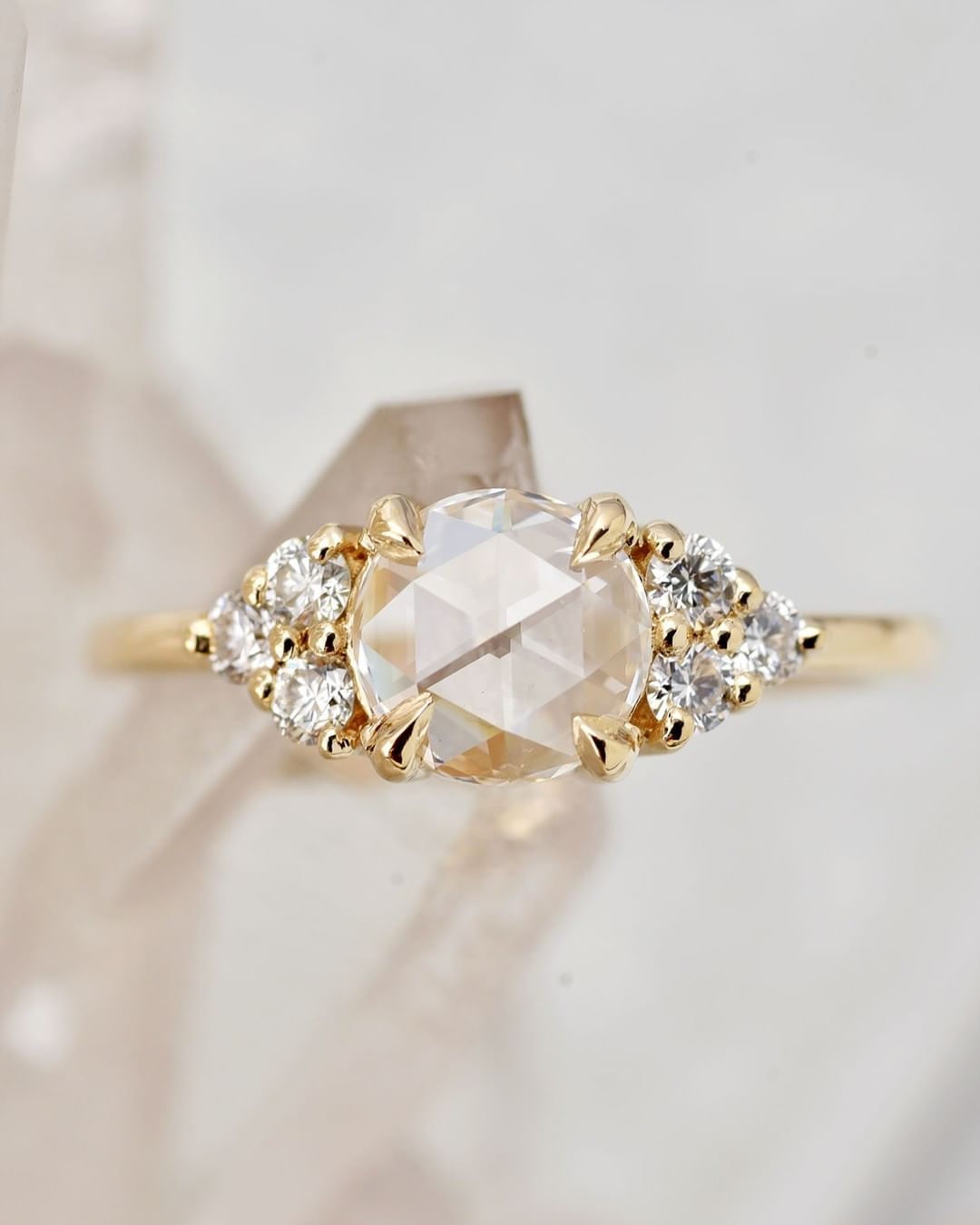 Lily Collins recently got engaged with this one, and this is a trend that has come back. So basically, the setting of the diamond is done so that it resembles a rose bud, with a flat bottom and a domed top. They do not have the pointy bottom, look less glassy and brilliant, but, look larger than their actual carat weights! 
Band style rings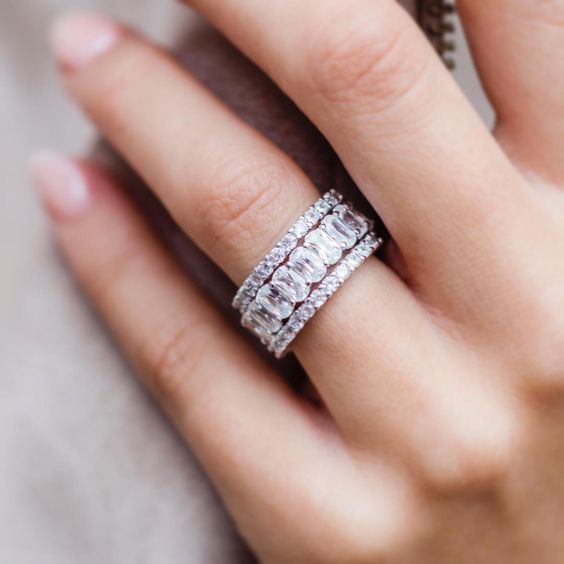 Statement wedding bands are in right now, with weddings getting more intimate and smaller. Wedding band style rings, with or without stones are going to be big, and of course can be lighter on the pocket too. Plus, they're easier to sanitise! The wedding bands are going to get bolder, with diamond-encrusted, maximalist cigar bands, luxe signet rings and sparkly eternity bands that give the standard solid metal band quite the facelift!
Here you are then! These trends are ruling the 'gram and we suggest you go for these if they fancy you.