5 Groomsmen Gifts That Are Beyond Just Booze
BY Twinkle | 18 Oct, 2019 | 1002 views | 3 min read
Well, oh well, the time has finally come when you are about to walk down the aisle to exchange vows with your beloved and share a life of togetherness! It has been a dream, right? And the moment you caught a glimpse of your dream partner, you couldn't stop thinking of the day when she will turn your Mrs. 
But, wait, it's not all about your would-be. What about your groomsmen, who were by your side through thick and thin? You need to think about them as well. So, it is time that you think out of the box for some gifts, which are not just limited to booze. Get ready to wow your friends in the best way possible. Here are a few options we found and loved! 
A grooming box subscription 
Yes, guys also love grooming products! Try gifting your best men a grooming box subscription to look all suited up by your D-day.
A lot of brands also allow you to personalize the grooming boxes that will make your groomsmen feel quite special to say the least! And the best part? This gift isn't that expensive.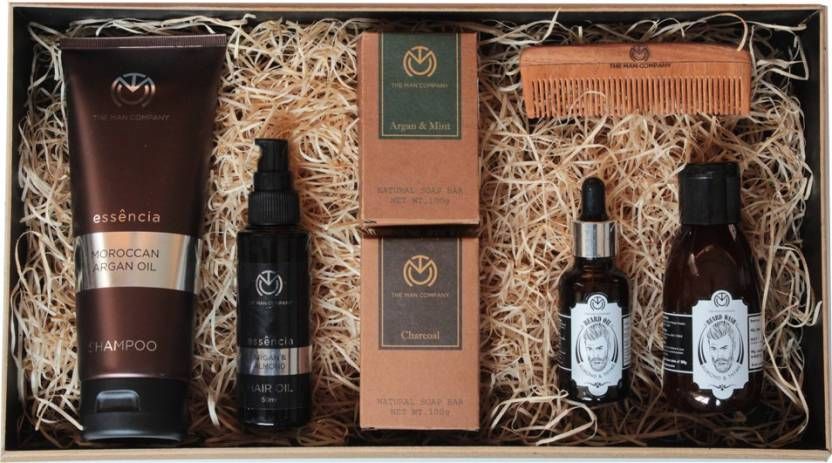 Image via @TheManCompany
A bag for the bachelors
Heading for your bachelor party? Let's try making this journey a memorable one for them by presenting stylish and chic weekend bag. These bags are spacious enough to take few pairs of clothing and other necessities for the party. It will prove to be rather comfortable to carry and serve as a memento.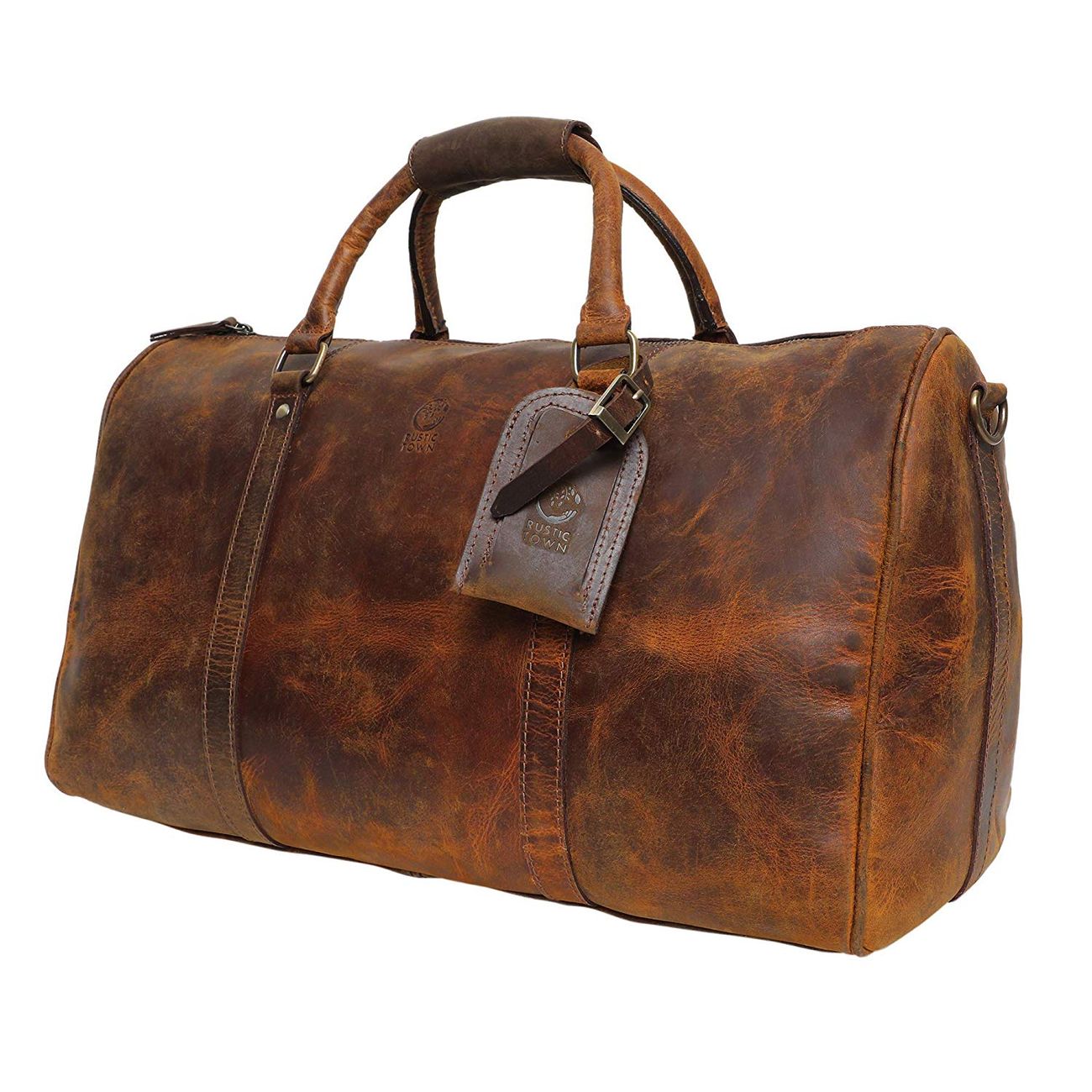 Image via @Amazon.com
Dopp Kit
Well, look what you have here! It's a fine leather based dopp kit. This dopp kit is one carry-all for men out there, who are quite finicky of keeping their toiletries in proper order. Right from razors to beard oil, cologne to even tweezers, your groomsmen can keep their important stuff properly organized and under one platform.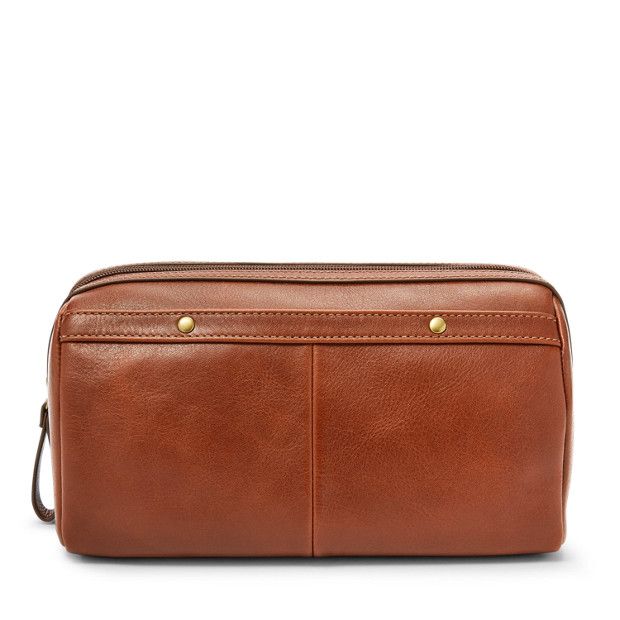 Image via @Fossil
Watch
Well, here's another impressive gift for your groomsmen just to show them how much you love and care for them. Nothing will prove it better than a beautiful watch from a renowned brand.
Just be sure of the color and style. Each one of your groomsmen might have a specific style, which you should try to capture through the watches.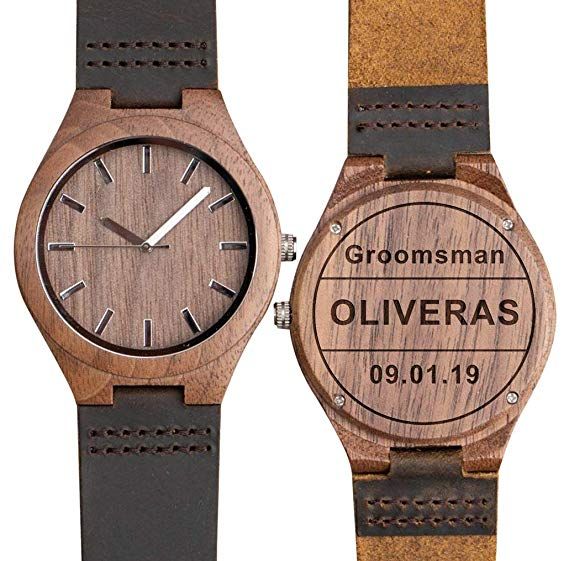 Image via @Amazon.com
Personalized wooden sunglasses
Now, don't these sound expensive and stylish just to hear? Everyone loves a good shade over their eyes and a wooden personalized sunglass will take the cake any day!
It is a perfect gift for those summer weddings, where they get to protect their eyes from harsh UV rays in style!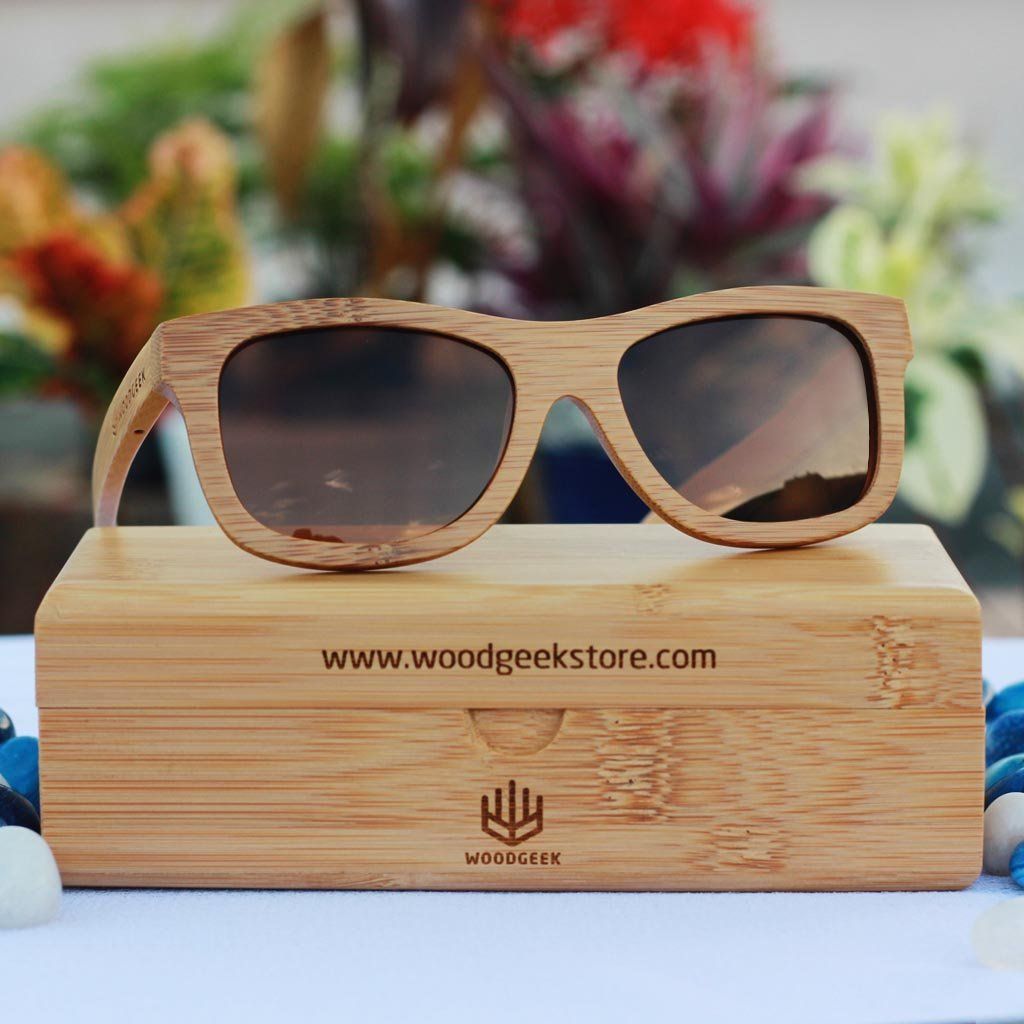 Image via @WoodGeekStore
Oh well, the list goes on and on. These non-alcoholic gifts will win their hearts any time! Don't forget to tell us what's your pick from the above for your dear friends.