5 International Honeymoon Road Trips Your Indian Driving License Will Hold!
BY Apoorva | 27 Nov, 2017 | 1271 views | 4 min read
There is nothing like a road trip on your honeymoon. There is a feeling of euphoria and then there is a feeling that is inexplicable – commonly known as the road trip emotion! But the question lies that whether your honeymoon destination will allow you to rent a car and drive into the sunset? Here are 5 honeymoon destination countries that allow you to take in the scenic beauty as you glide on the roads, with your Indian license and a few additional documents!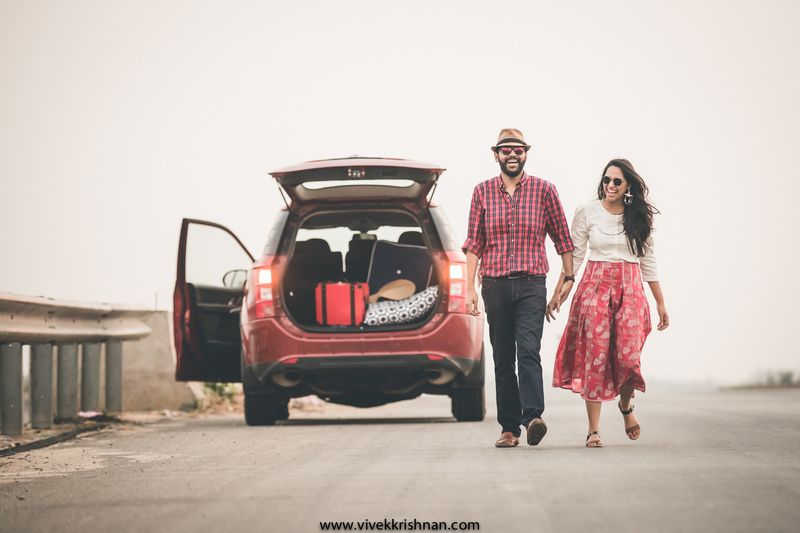 Image via Vivek Krishnan photography★ 4.9
France (Drives on the right)
France offers a lot more than just the Eiffel Tower. They say if you need to experience the best, you've got to experience it in French! Indians holding a valid Indian license can drive on the right side of the smooth roads just like the French locals. However, it's mandatory to carry a French translation. You can apply for it at the Indian Embassy in France.
Drive Routes - You can drive through hundreds of kilometers watching the French Alps or enjoy a short drive from Dijon to Santenay, the pick is yours! 
Australia (Drives on the left)
New South Wales, Queensland, South Australia and the Australian Capital Territory all let you drive against a valid Indian license. The Northern Territory does too, but with a caveat: you can drive for three months only. Do note that across Australia, you may only drive the vehicle that your Indian license allows you to drive.
Drive Routes -Lasseter Highway in Northern Territory is romantic as well as picturesque! 
New Zealand (Drives on the left)
Driving through the picturesque country is easy for Indian drivers. However, you need to be at least 21 years old to rent a car, and you can only drive the kind of vehicle your home license allows you to drive. If by chance, your license is not entirely in English, you need an official translation approved by the New Zealand Transport Agency or an approved translator. Lastly, this privilege lasts for a year, which should give you enough time to drive up and down the country a dozen times.
Drive Routes - Get lost on The Forgotten world highway on your honeymoon road trip!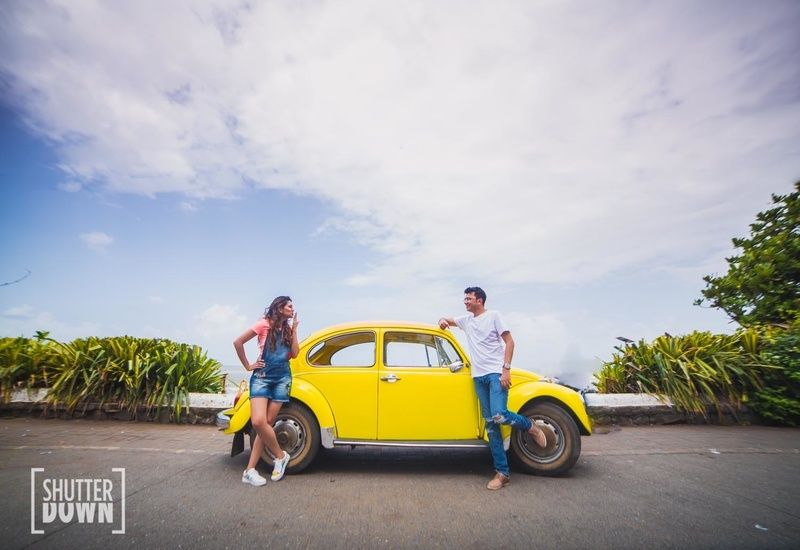 Image via Shutterdown - Lakshya Chawla★ 4.9
Switzerland (Drives on the right)
Who wouldn't want to drive through those amazing roads and routes in Swiss? Everyone's favorite alpine country with its turquoise lakes and snow-capped mountains allows Indian visitors to drive for up to one year on a valid Indian driving license. You don't need to go through any additional paperwork or formalities.
Drive Routes - St. Gotthard Pass Road, stretching for more than 60 kilometers between the Italian-speaking Biasca and German-speaking Andermatt is a great choice!
Norway (Drives on the right)
Your Indian driving license is valid for three months from the date of entry into Norway. The land of stunning fjords and the midnight sun has many scenic routes. It is highly recommended that you visit this country and tour it via road to see the northern lights!
Drive Routes - This one is a no brainer. The Senja National tourist route is perfect for honeymooners and for road trip lovers!
Other minor things that you need to take care of while going on a road trip at international locations
Insurance Coverage - Most countries have compulsory auto insurance laws of some type so check it out. The fines are very heavy abroad. 
Automatic vs. Standard Transmission - If you arent used to driving an automatic or a standard one, choose your car accordingly. 
Cultural Influence on Driving Habits - Every country will have some cultural norms while driving, make sure you read up on them
Traffic Citations - Its not like you can slip a 20-dollar note when you jump the light in Australia. So know what speed limits are, lane changing rules and all that is required of you. Also know your rights if you get pulled over by the police for any checking.