5 Women Tried The All-New Foreo LUNA 2. Can This Be The Ultimate Device All Brides Have Been Looking For?
BY Soha | 07 Jun, 2019 | 2846 views | 4 min read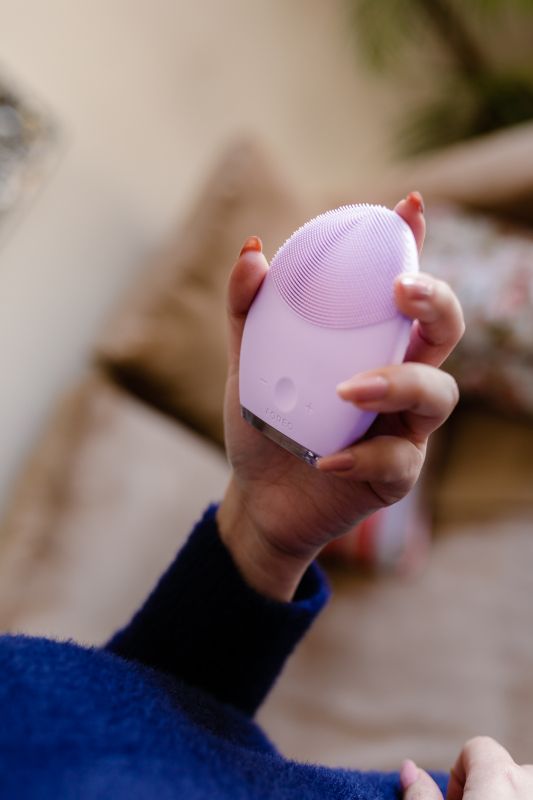 Whoever said it's very difficult to make and keep a woman happy.... was right! After all, who likes to compromise on the good things in life?
For almost an entire year now, I have been struggling with my skincare routine. By now, I have lost count of the number of face washes, cleaning gels and what not that I have tried. So what do I do next? That's when I heard from bride-to-be Gargi who had a lot of good things to say about the new Foreo LUNA 2. A quick round all around the office and I found A LOT of women here have been using it, too. So should I invest in it, too?
But first, let's see what women at WMG have to say!
Shivali Says "I've Found My Secret Santa For Radiant Skin"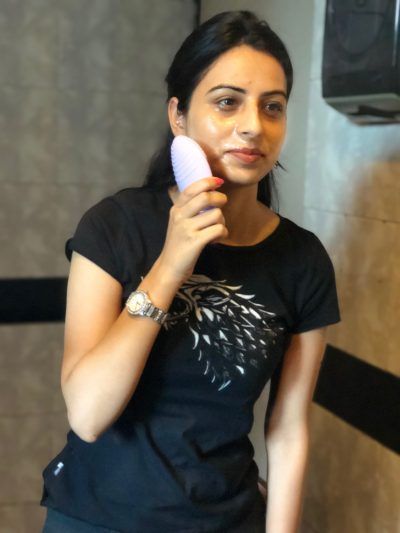 "With long working hours & a super hectic lifestyle, you hardly get time for yourself. But this neat little gadget - Foreo Luna 2, I get squeaky clean skin in a jiffy. First of- I expected this to feel harsher on the skin than it does. The bristles are actually silicon so they have this pulse like feeling rather than an abrasive scrub like feeling – but at the same time they do an absolutely incredible job of removing dead skin cells and exfoliating. No kidding, you will see a visible difference with your skin looking really clean. And I mean, really clean.
Also, major props for how easy it is to use- I'm not big on have extended skincare routines and this one literally takes a few seconds and swish, you are done!"
Garvita Thinks Foreo LUNA 2 Is Really Soft On The Skin, And Yet Very Powerful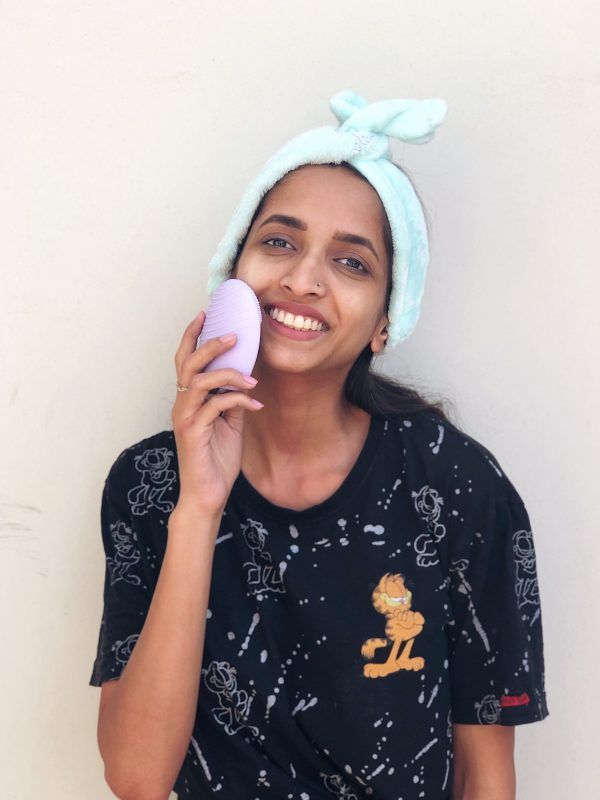 "I don't have overly sensitive skin, but who's a fan of abrasive scrubs? Nobody, right! So, I am always on the lookout for something that feels really soft on the skin, but still works wonders! My search ended at Foreo LUNA 2. It has got bristles on both sides- so whether you're looking for customized cleansing, or deep cleansing, you get to choose! And the best part- this compact device fits right in my bag- whether I'm staying over at a friend's place or going for a vacation, here's one thing that's a no-miss!"
"I Have Finally Bid Farewell To Those Nasty, Regular Breakouts, Thanks to Foreo LUNA 2!", Shares Akshita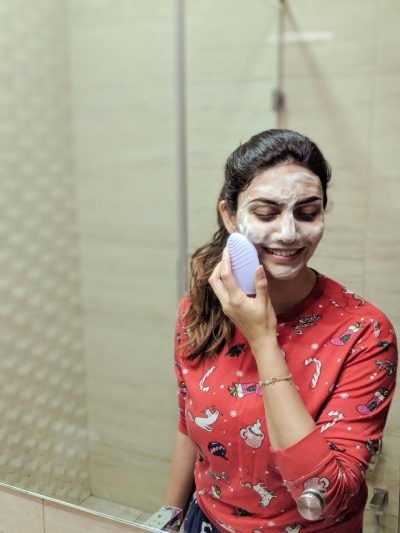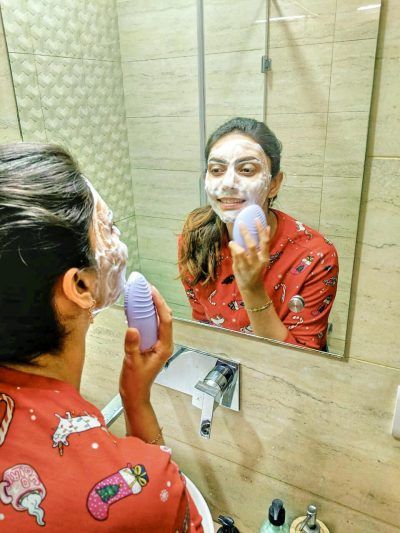 "I have a really hectic life. Long working hours, coupled with all that stress, and an irregular, unhealthy diet- the effects are all visible on my face. So, I thought of giving the Foreo Luna 2 a try for it's anti-ageing claims. While I can't verify the same at the moment, as I have only been using the product for only a few weeks now, I can definitely say that in these few weeks, I can see some definite changes. My skin looks radiant, and healthier!
In these few weeks that I have used this device, my pores are cleaner, my skin is smoother, and I'm experiencing less breakouts- it's a win-win situation!"
Sucheta Feels She Has Found The Best Product For Those Who Want Great-Looking Skin Without Working Very Hard For It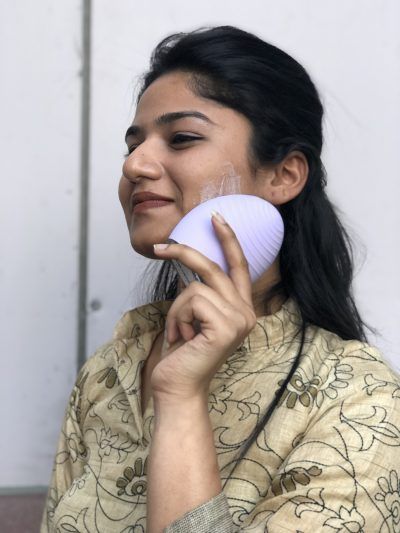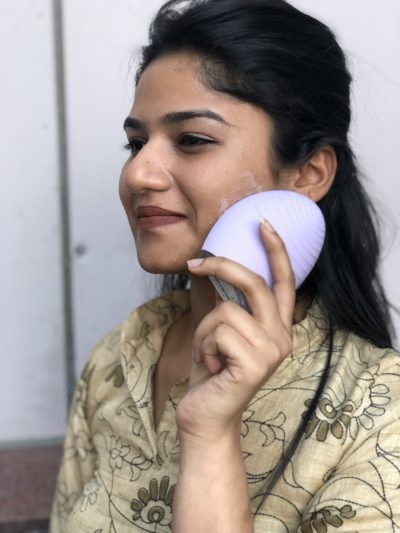 "I do not have a very extensive cleansing routine. You know, I'm one of those who keep waiting to magically get amazing, healthy skin overnight, without having to work very hard for it.  And the Foreo LUNA 2 fits the bill just right! Now I get to exfoliate my skin, get rid of dead skin cells, unclog dirty pores, remove all that excessive oil and make sure my skin is all happy and healthy!"
Tanushree Is Happy There Is A Foreo LUNA 2 For Every Skin Type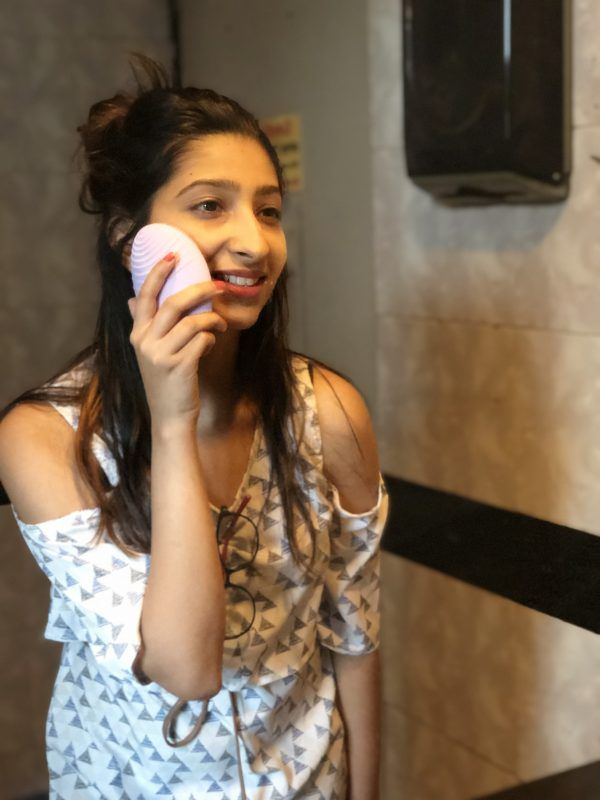 "There's a Foreo Luna 2 for every skin type- you know what that means? Whether you have combination, normal, oily, or even sensitive skin, you can find your best friend in it! While there's so much that I love about it, the one thing that got me sold was how easy it is to use this compact device- I can grip on it easily and comfortably- the device is light and is super easy to clean! It has definitely made my beauty routine easier and faster."
Well, I am convinced. Are you?