6 Bridal Hacks We Swear By!
BY Soha | 14 Jun, 2019 | 2347 views | 1 min read
What did you think, being a bride is easy?
Well, we wish! I mean, of course you will be dressed in your best, and wherever you will go, there are going to be countless faces going "OH MY GOD", but do you realise the amount of added pressure that comes with it?
What if you were so busy having a bite of those nachos,  you didn't notice that your lipstick had bled! Uh, of course you're not going to NOT eat! DUH!
So, what's the solution? 
Well, we'll tell you- here are our top 6 bridal hacks that we absolutely swear by!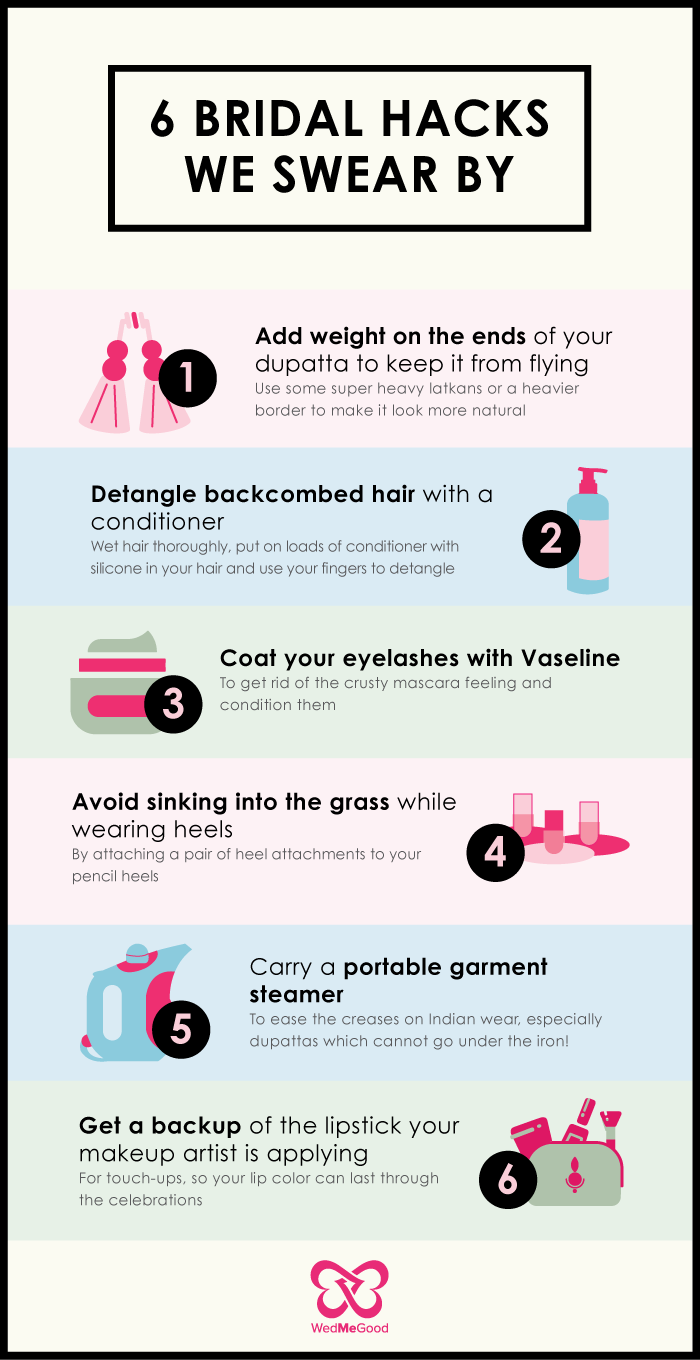 Go ahead and long press on the image to save it, or find more on the WedMeGood app!