6 Designer Labels To Check Out for Your Gota Patti Fix!
BY Sakshi | 17 Oct, 2016 | 3552 views | 3 min read
Have your heart set on wearing a Gota Patti lehenga for your wedding? It looks 'bridal', is lightweight and doesn't really restrict your movement! Here are some designers who do Gota Patti really really well! Stalk them for your Gota Patti fix and we're sure you'll get what you're looking for!
Anita Dongre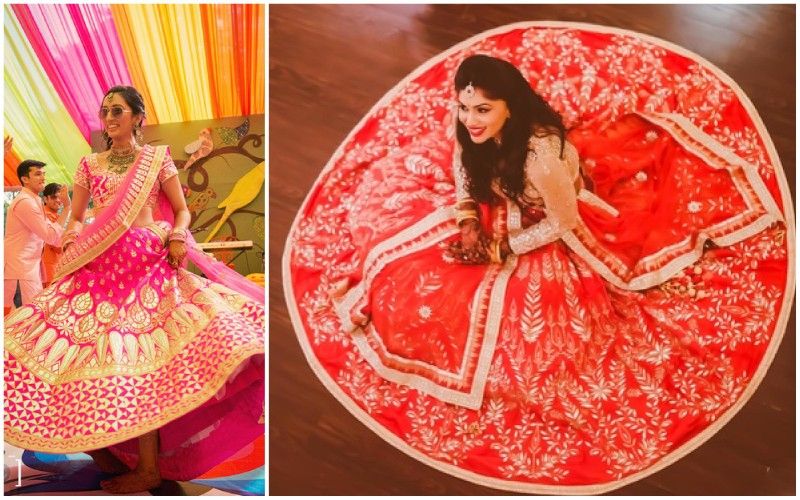 Photos Courtesy: Dhanika Choksi Photography★ 4.9 and Arjuns Tryst with the Camera★ 4.8
When it comes to Gota Patti, then no other designer perhaps can match Anita Dongre's work! From lehengas with delicate Gota Patti embroidery to some bold new designs and interesting colours and hues, there is something for every kind of bride! Find out more Anita Dongre★ 4.9 .
Abhinav Mishra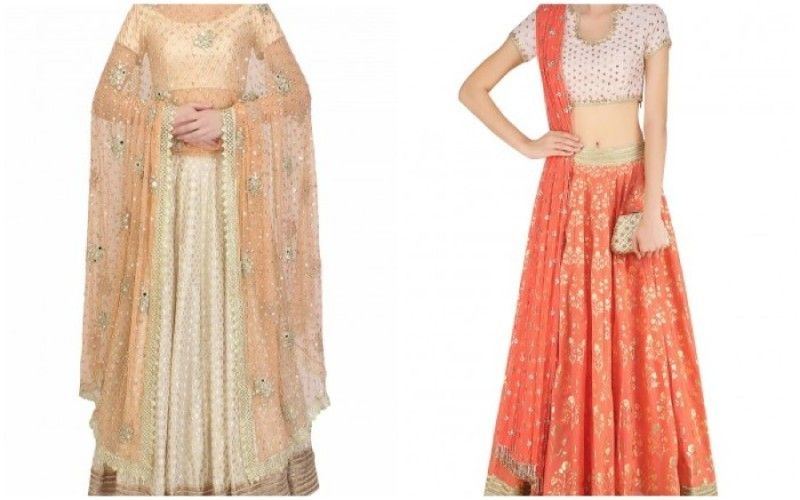 Photos Courtesy: www.perniaspopupshop.com
If you're looking for Gota Patti work that's out of the box in terms of being paired with other work and fabrics, then you should check out Abhinav Mishra. His collection has some pretty sophisticated Gota Patti lehengas, and the best part is, in non-traditional colours, fabrics and designs! Find out more Abhinav Mishra .
Taniya O'Connor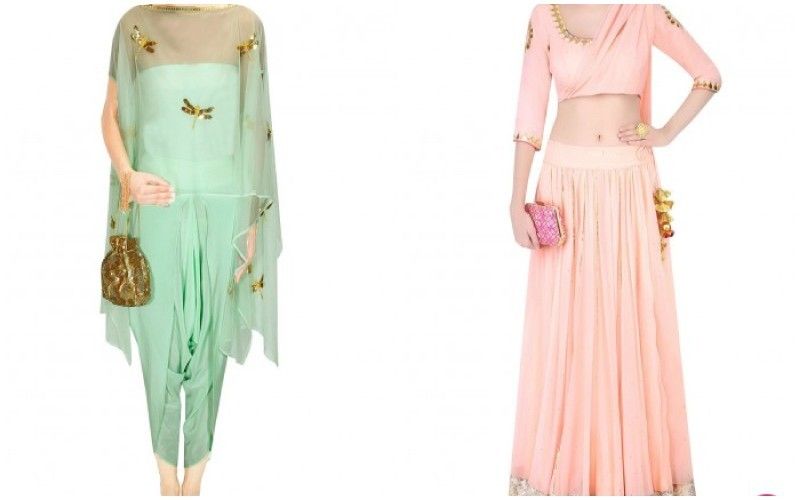 Photos Courtesy: www.perniaspopupshop.com
Ayinat by Taniya O'Connor has some really cool Gota Patti options with modern silhouettes and contemporary styling! Right from Gota applique sarees and blouses to their statement Gota Patti dragonflies on capes and dupattas, you can find some really pretty lehengas for smaller functions or funky outfits for your Mehendi! Find out more Ayinat by Taniya o Conner★ 4.9 .
Swati Ubroi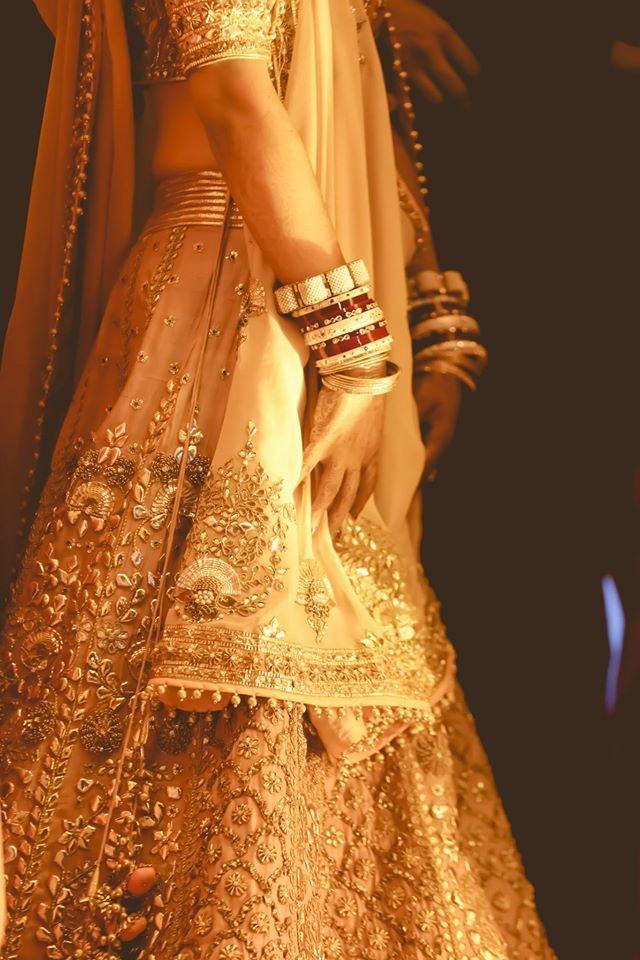 Photo Courtesy: Arjuns Tryst with the Camera★ 4.8
Here is a designer who does Gota Patti the old fashioned, traditional way, but suited for the modern bride, which is what a lot of brides look for, especially in their bridal lehenga. She has a lot of outfits with gota-patti, gota appliqué, tara kaam and chord work embellishment, which are perfect for the new age bride. Find out more Swati Ubroi★ 4.2 .
Nidhi Tholia

Nidhi Tholia's lehengas push the boundaries of traditional gota patti in enchanting patterns spread over charming colour combos. She has a delightful mix of gota patti and zardozi which keeps it classy without the over-the-top bling. Find out more Nidhi Tholia★ 5 .
Hansa Khatwani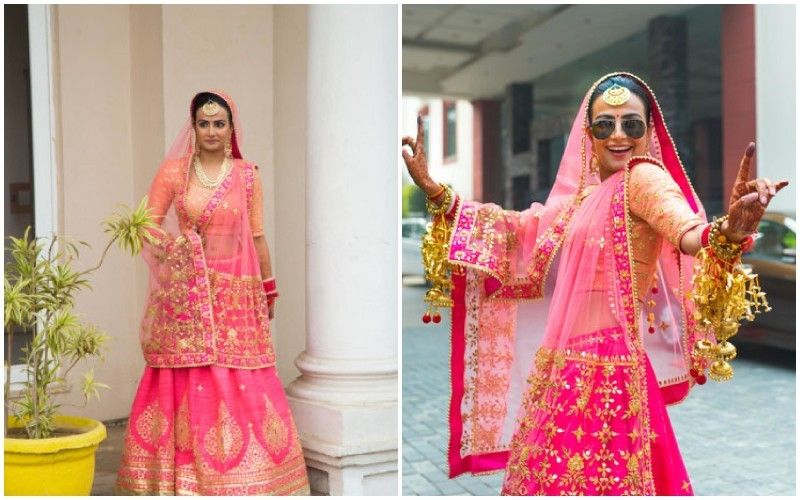 Photo Courtesy: Shiv Sharma Photography★ 4.9
Another hidden jem from Jaipur, Hansa Khatwani has a mix of old authentic embroideries and the modern quirky handwork experiments. Almost all their designs feature Gota Patti work in some way or another, and in some exciting colours and fabrics! Find out more Hansa Khatwani★ 4.5 .