7 Cute Couple-y Pre Wedding Shoot Props To Buy Online! *& Where To Get Them!
BY Sakshi | 25 Mar, 2018 | 21344 views | 2 min read
While we of course think pre wedding shoots without props are amazing- the ones with the chemistry and louuuve- props can work very well if you want variety in your shots! They can add a sense of charm and fun to the photos, and we found some cute and couple-y things online which are simple, but look amazing in photos! Plus, you can always reuse them in your home later as well- so it's win-win :)
Matching tees or pyjamas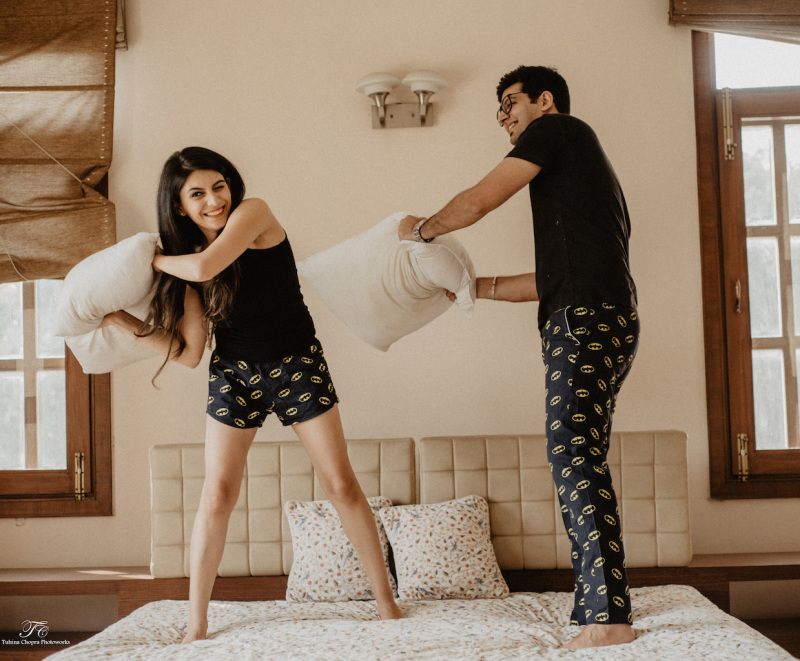 Image via Tuhina Chopra Photoworks★ 4.9
How cute are these? You can get matching fun tees or pyjamas- this works really well for an intimate pre wedding shoot at home!
You can get cool ones like these on Bewakoof, which has some uber cute tees and pyjamas!
Foil Balloons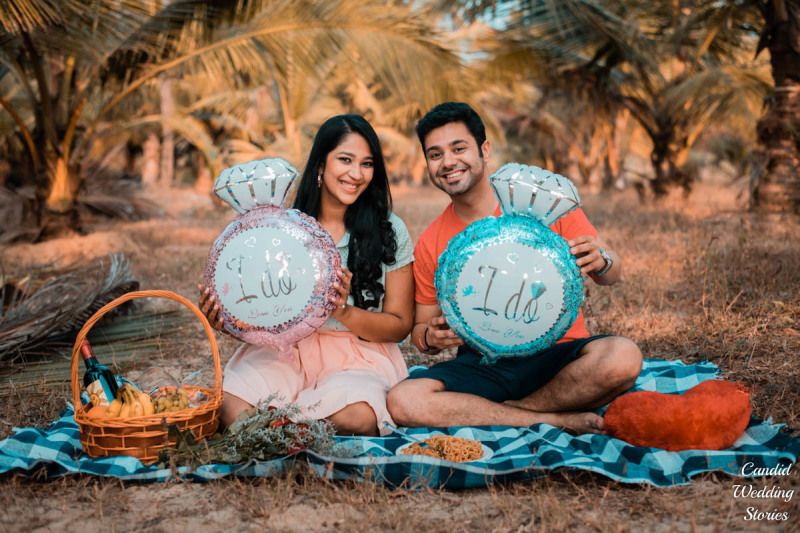 Image via Candid Wedding Stories
Simple yet blingy props that are super cool- foil balloons are totally trending these days, and we can see why!
You can get cool ones from Prettyurparty for approximately Rs 200 per balloon!
Cute You & Me Jigsaw Puzzle Prop
Image via Vivek Krishnan photography
Simple yet so cute and effective- wood has a rustic charm that really works!
Personalise these from Etsy here.
Bride & Groom Badges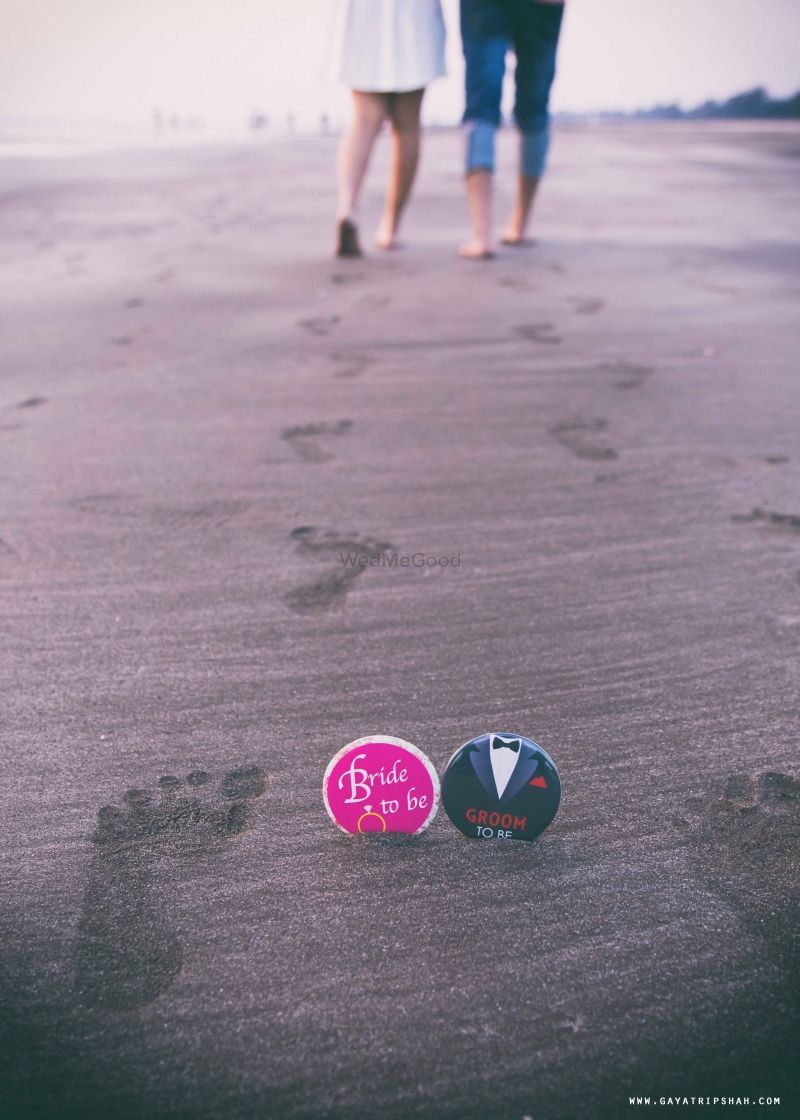 Image via Gayatri Shah Photography
Just simple badges that can be used in the pre wedding and throughout the wedding as well!
Design Tuk Tuk does some cute ones on order!
Cute cushion covers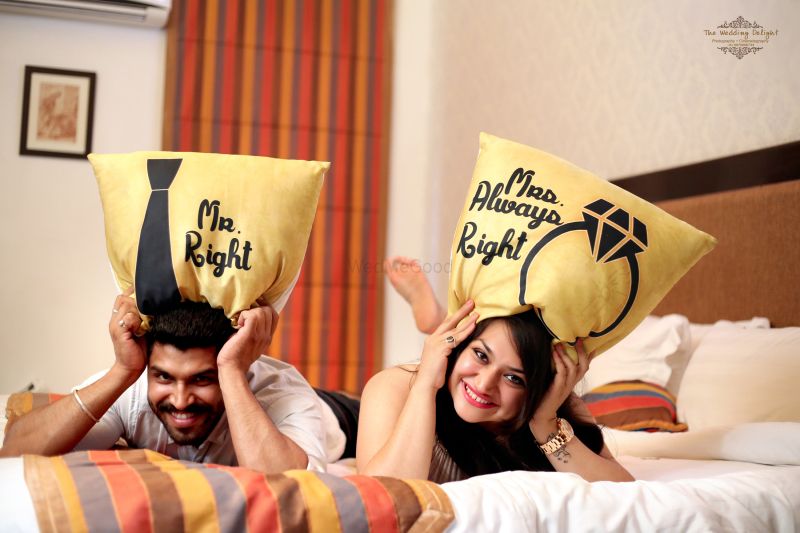 Image via The Wedding Delight
Another cute item you can use for your intimate pre wedding shoot at home!
We like these cute ones from Bonorganik for Rs 599 a pair!
Wooden Letters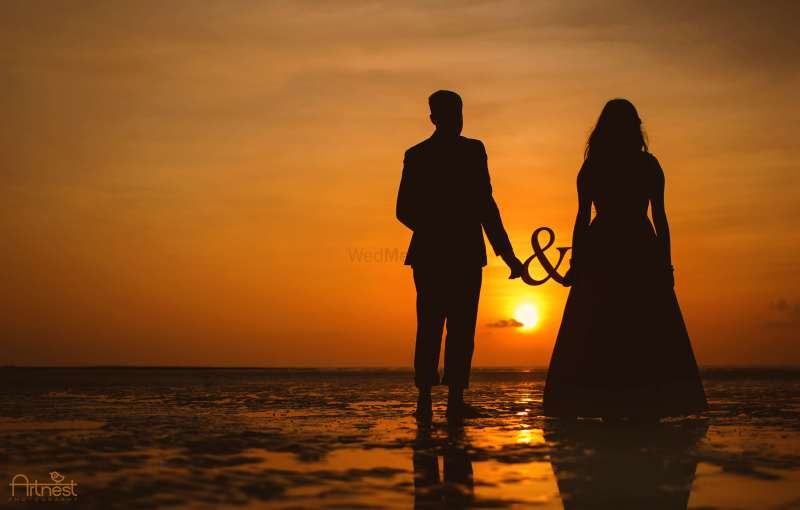 Image via Artnest Photography
Whether its monograms or a simple '&', they look super cute in pre wedding shoots too!
Buy these online from Engrave for about Rs 1600 per monogram or DIY with cardboard.
Bride & Groom Mugs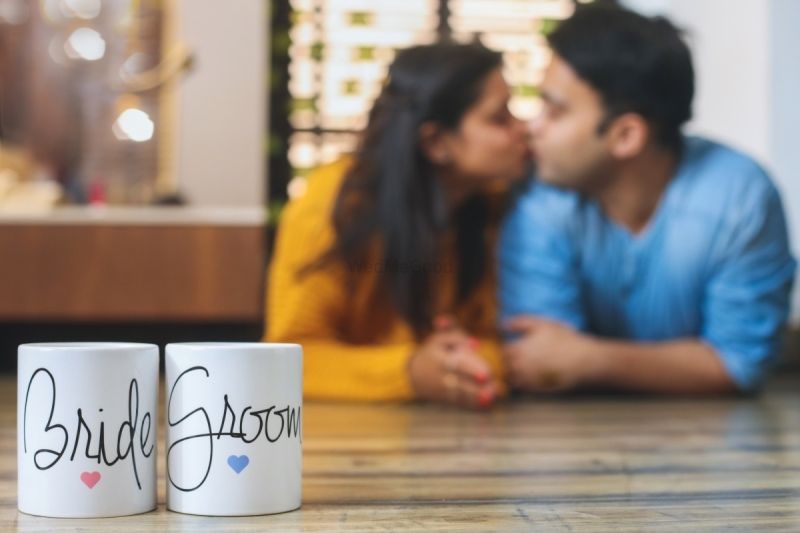 Image via Nitin Arora Photography
Super cute! You could go for labelled Starbucks cups or these, which are great and look nice in a photograph like this one!
Buy them online on Amazon here for Rs 499 per set!