15 Hindi+English Fusion Songs For Your Couple Dance!
BY Sakshi | 16 Nov, 2022 | 40 views | 3 min read
Instagram reels and Tiktok have given birth to a new generation of songs – fusion and mashups. English and Hindi mashups might sound odd, but sometimes, they really do bring the best of both worlds (or songs) together! Yes, some of them are amazing combinations and are perfect to make a statement with on your wedding. Some of them are mixed with popular numbers while some are with classics. We've bought you 15+ Hindi+ English fusion songs for your couple's dance on your sangeet night!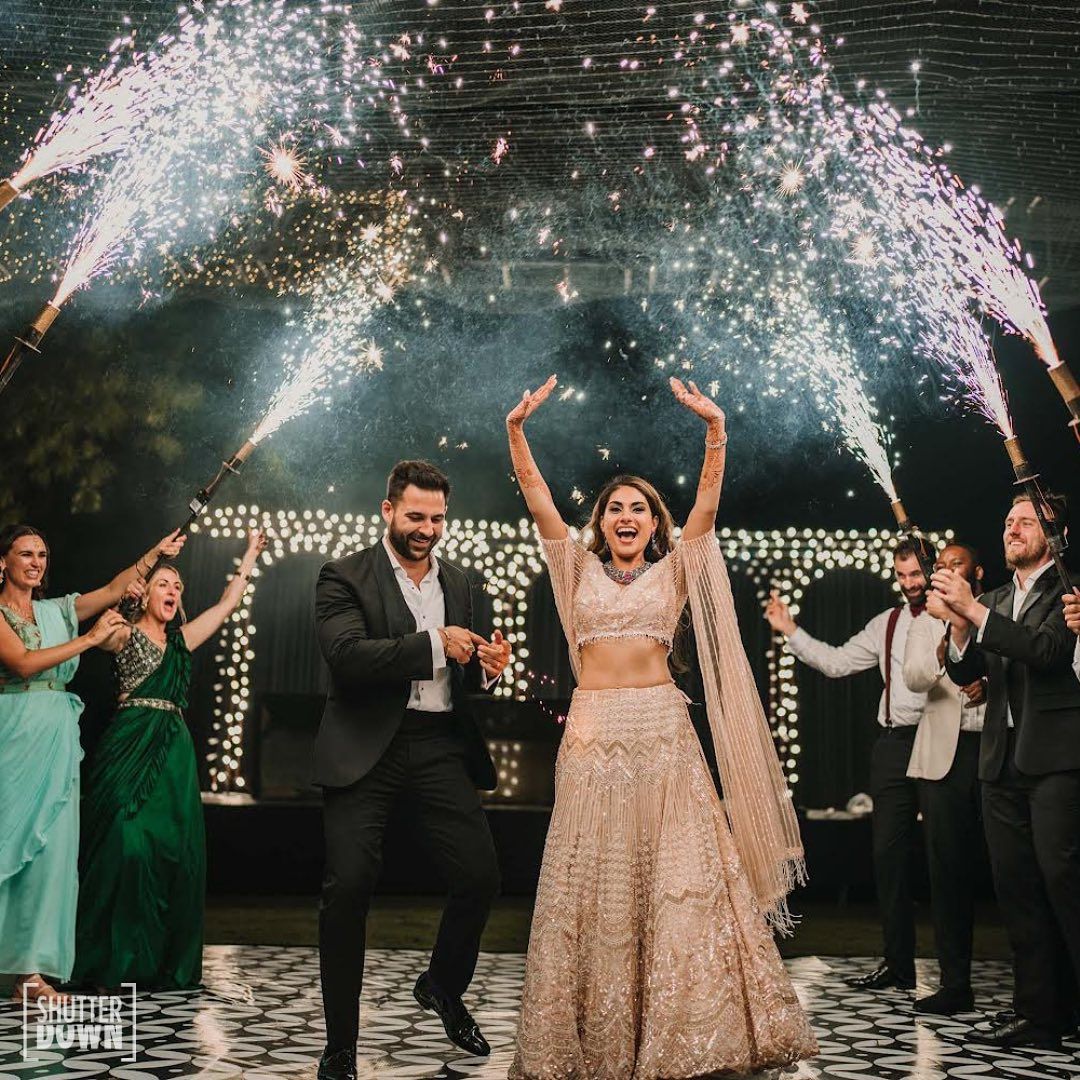 Image via Shutterdown - Lakshya Chawla★ 4.9
Here are some of the new ones we think you should know about!
Pasoori x Calm Down
Pasoori is ruling the charts and there is no better song to have on your sangeet playlist for your 2022-23 wedding!
Stay x Ranjha
Ranjha is such a romantic number that we promise you will have an encore at your sangeet!
Maahi Ve X Dildaara X Zaalima X Closer
This one is a dream mashup of the famous Closer with Zaalima and Maahi Ve. Perfect beats for your sangeet game!
Kesariya x Jhoom
\
These two songs have been such super hits that the mashup of these two is a total winner.
Let Me Down Slowly x Main Dhoondne Ko Zamaane Mein
For couples who want to keep it simple and slow, this reverb version is for your sangeet lists!
Arcade x O Re Piya
Love contemporary steps? Pair it with this Arcade x O Re Piya mashup with your partner.
Pehli Nazar Mein X I Like Me Better
For that perfect 2000's feel, this Pehli Nazar mashup is THE songs for Gen Z couples!
Peaches x Tu Aake Dekhle
Fun and upbeat, this fusion number is a great song to have fast as well as slow soft dance steps.
Ranjha x Waalian
Another pair of songs that have been ruling the charts and how. Totally loving this as a couple sangeet number!
Spirits x Jhoom
While Jhoom is an old number, its sudden revival on Instagram has made it one of the most wanted songs in sangeets in 2022!
Closer x Salaam E Ishq
Nothing beats the love and beats of Salaam-e-ishq, giving you the ultimate romantic number with another winner, Closer!
Shape Of You X Kashni by Ed Sheeran ft Jasmine Sandlas
Video courtesy Krystal Group on Youtube
This is one of the most unique mash-ups we've heard of late, and we love how trippy it is! Perfect for the bride and bridesmaid dance!
Closer X Afreen Afreen by Samarth Swarup
Video courtesy SAMARTH SWARUP on Youtube
Two songs we absolutely love together- so pretty for the couple entry or their first dance!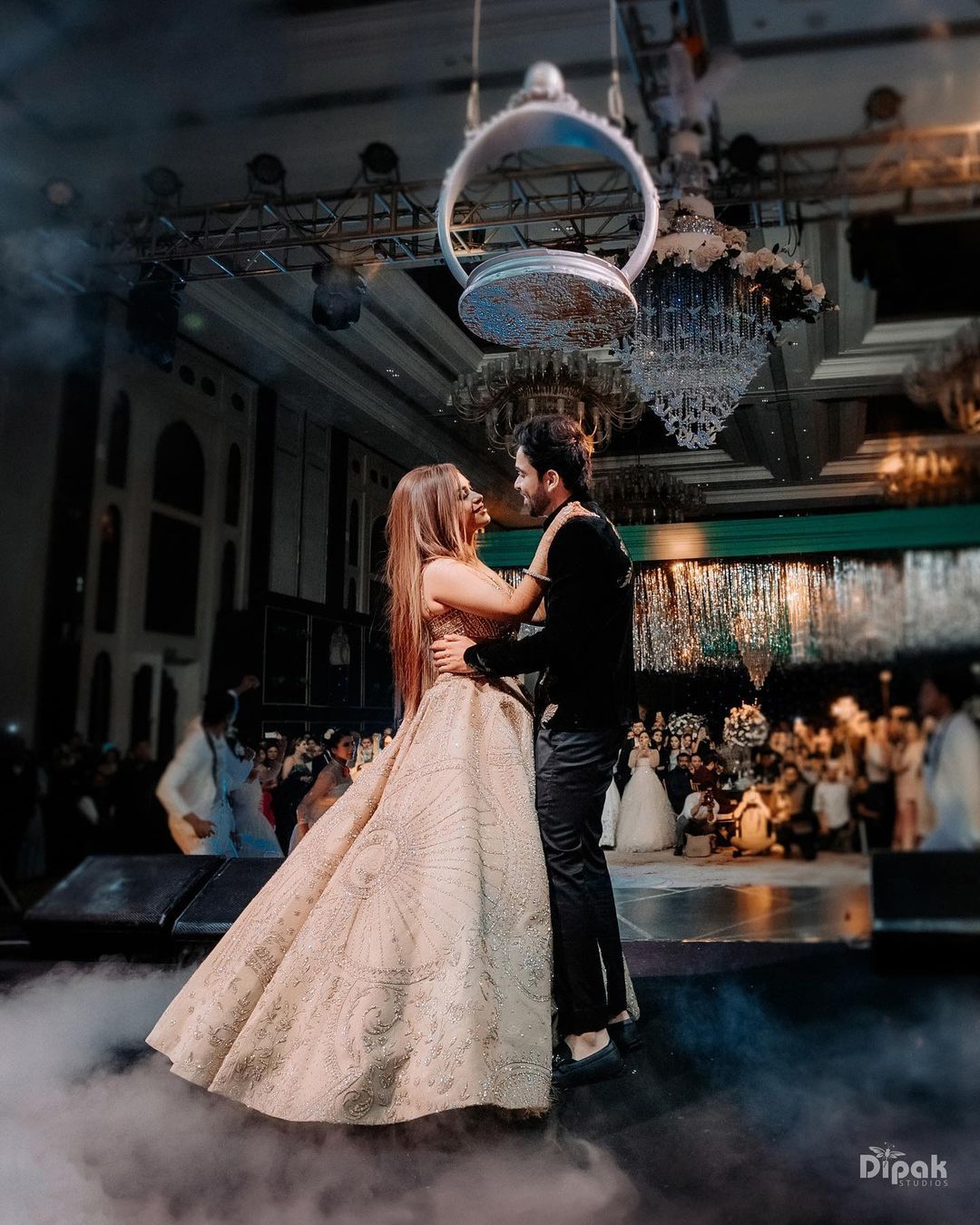 Image via Dipak Studios★ 4.8
Despacito X Bollywood Retro by Singh's Unplugged
Video courtesy Singh's Unplugged on Youtube
Now this one will get everyone grooving- the young and the old! It's nice for a sweet romantic dance!
Something Just Like This X Channa Mereya by Vidya Vox
Video courtesy Vidya Vox on Youtube
So dreamy and pretty! You can really mix up Indian and western steps for this one!
Hold On We're Going Home X Tujhe Dekha Toh by Arjun
Video courtesy Arjun on Youtube
So cute for the groom to woo the bride with! Perfect for a couple dance that starts with a groom solo.
Havana X Bom Diggy X Main Tera Boyfriend by Penn Masala
Video courtesy Penn Masala on Youtube
All your fave tracks mushed up together to make something happier!
Someone Like You X Yaariyan by Aakash Gandhi (feat Jonita Gandhi & Pratik Rao)
Video courtesy 88KeysToEuphoria - Aakash Gandhi on Youtube
Oh, this one is so perfect for the couple's dance- beautiful and romantic!
ALSO READ: 8 Fusion Songs That Will Make Your Sangeet Playlist Pop! *Hinglish Songs #FTW
*Updated by Apoorva Pagar.