7 Ways To Wear Red As A Bridesmaid!
BY Sakshi | 02 Apr, 2019 | 3378 views | 2 min read
When you're a bridesmaid, while you can really wear anything under the sun that you'd desire to, red is one colour you'd be slightly on the edge about. After all, just like white is the colour for Christian brides, red is coloured as the 'bridal colour' for Hindu weddings, and a lot of girls might consider it a little forbidden as a bridesmaid. But here are some ways to wear red at a wedding as the bridesmaid, and we think as long as you're not wearing your own whole red bridal ensemble as a bridesmaid, you're safe :)
With a lighter tone cape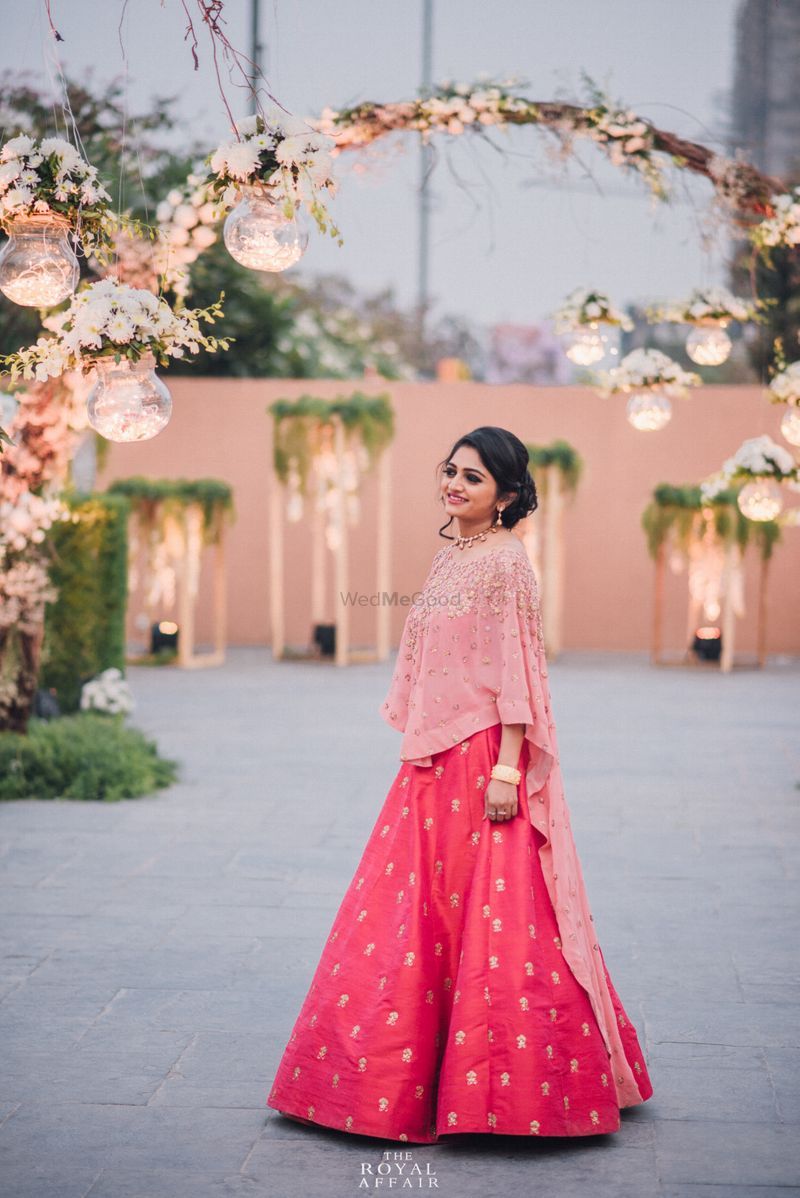 Image via The Royal Affair★ 5
This was a bride at her engagement, but this is such a nice look for a bridesmaid too! Basically teaming up a red lehenga skirt with a lighter cape-in the same colour family or a different one. 
With an Indo-western silhouette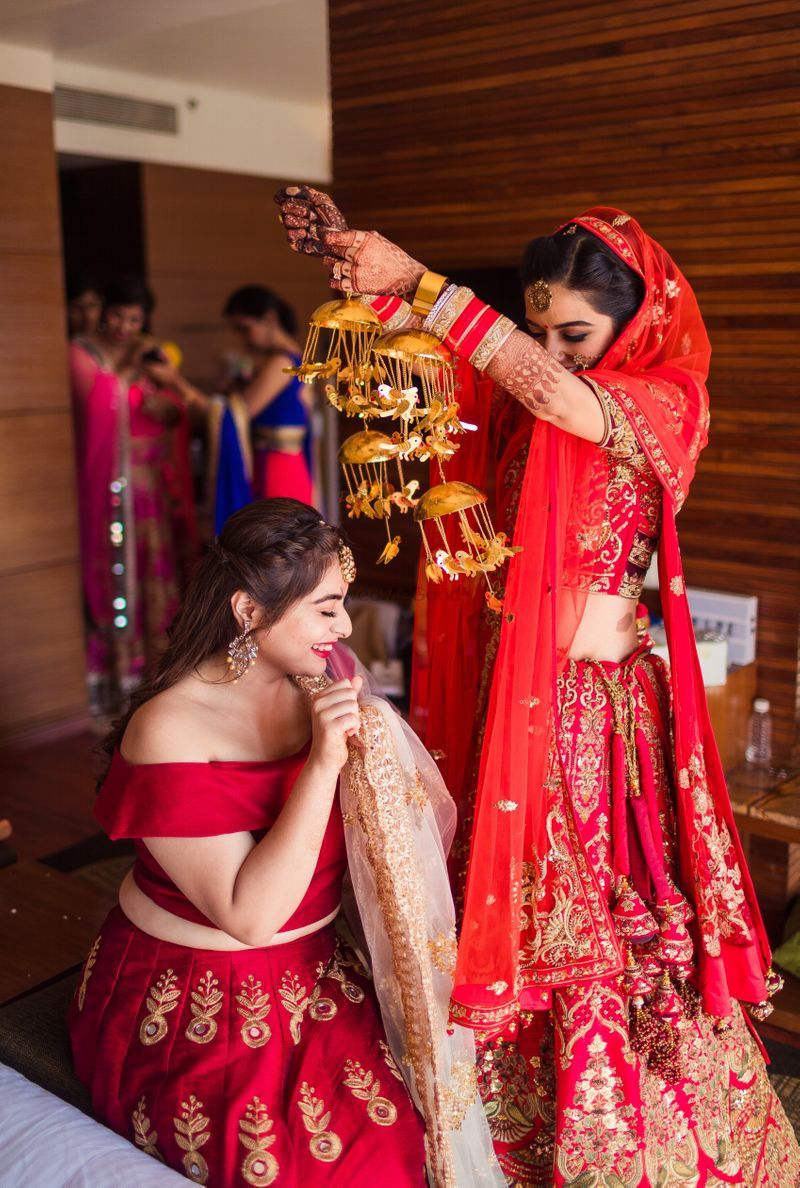 Image via The Weddingwale★ 4.9
This bride's sister wore a red lehenga too, but with an off shoulder blouse and simple work- if the bride in wearing a traditional red lehenga, then the bridesmaid can get away with wearing a simpler lehenga or outfit, but which isn't traditional at all!
Contrasting dupatta that breaks the monotony of red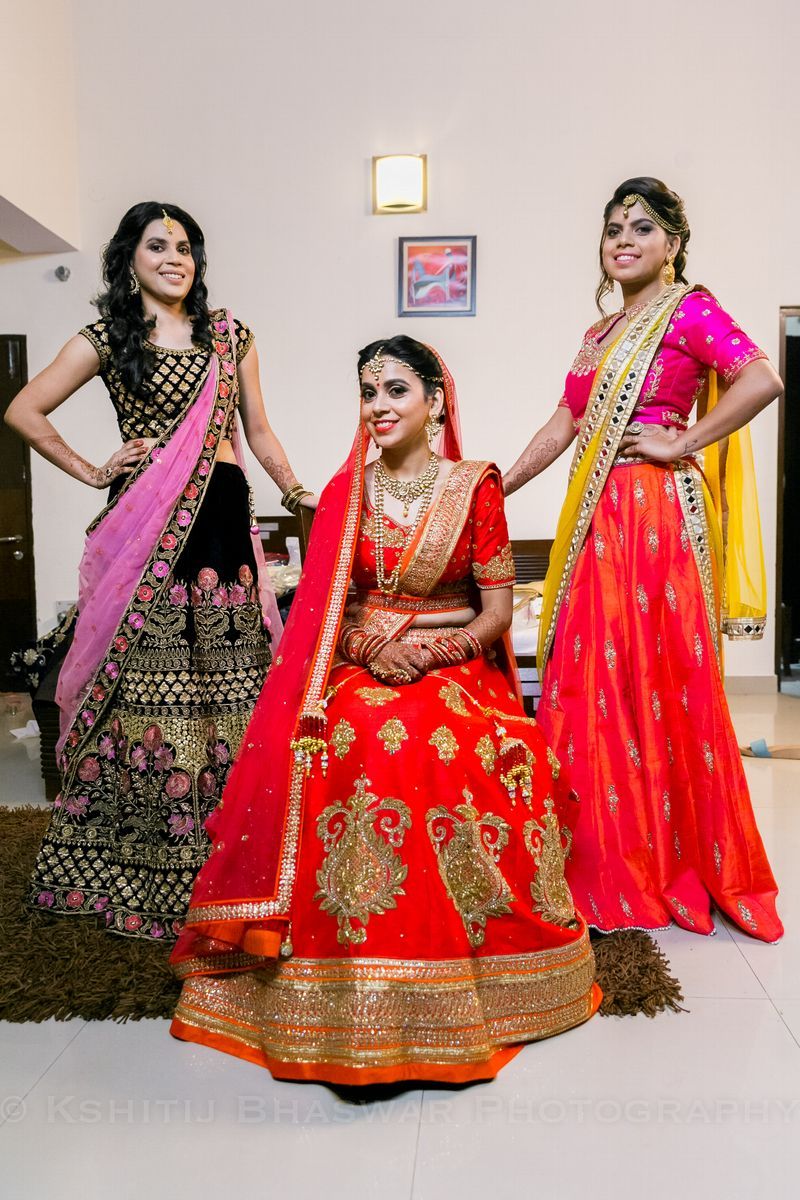 Image via KB Photography★ 4.8
This bridesmaid wore red too, but broke the monotony of a red 'bridal' look with a yellow dupatta, which is mostly what would feature in her headshots too. 
Just a plain red lehenga skirt
Image via ShutterInk Photography★ 4.9
These bridesmaids wore plain red skirts, with beige blouses and dupattas, another way to wear red for bridesmaids. 
Or wear it with only a red dupatta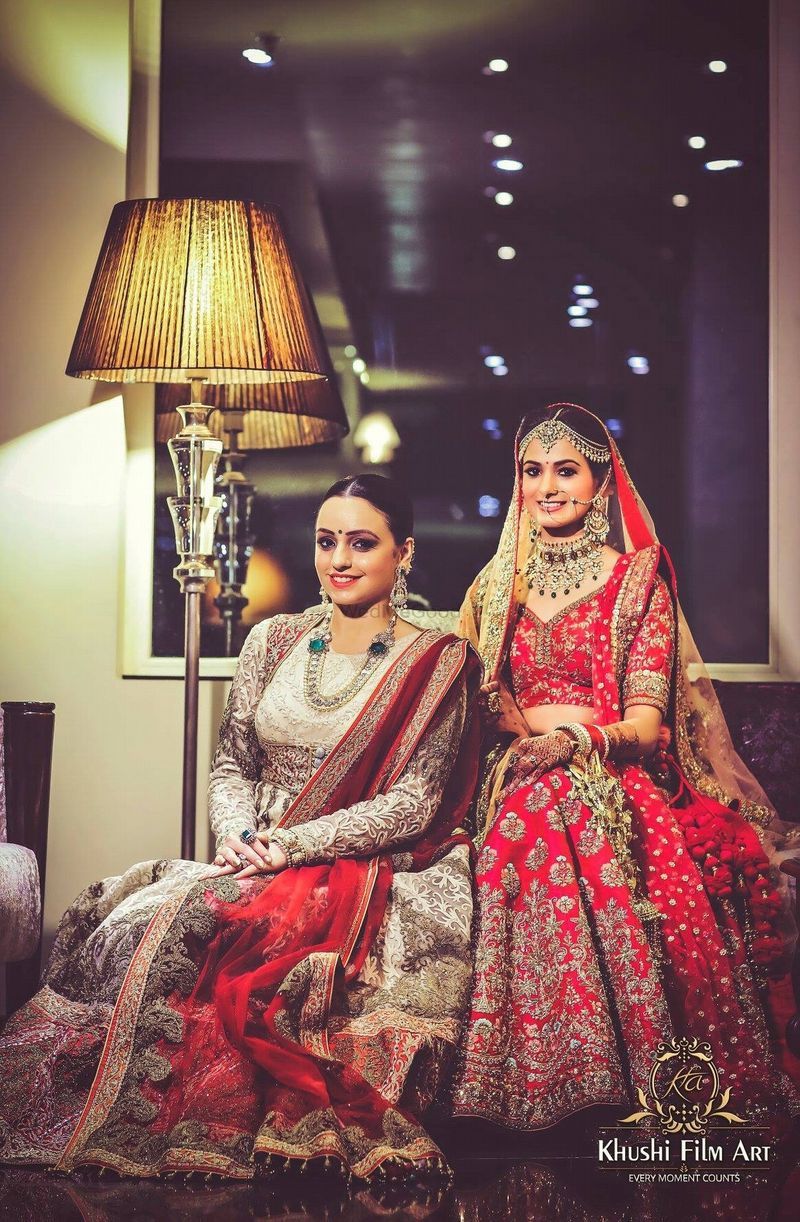 Image via Khushi Film Art★ 4.8
This bride's sister wore an ivory kurta with a red skirt and red dupatta, but her look primarily looked 'non-red'. 
Only a red choli with a different coloured lehenga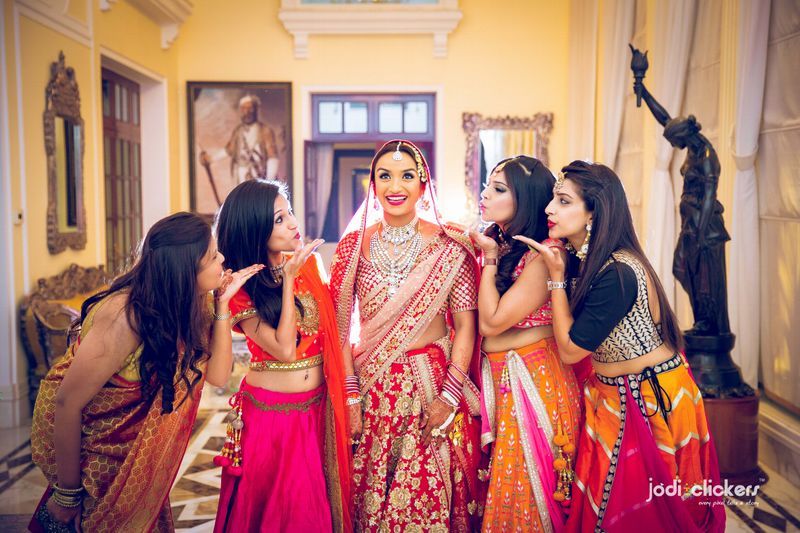 Image via Jodi Clickers
The bridesmaid on the left of the bride wore a red choli and dupatta, but paired it with a plain pink fuchsia skirt which made her look unlike the bride. 
As a part of a whole group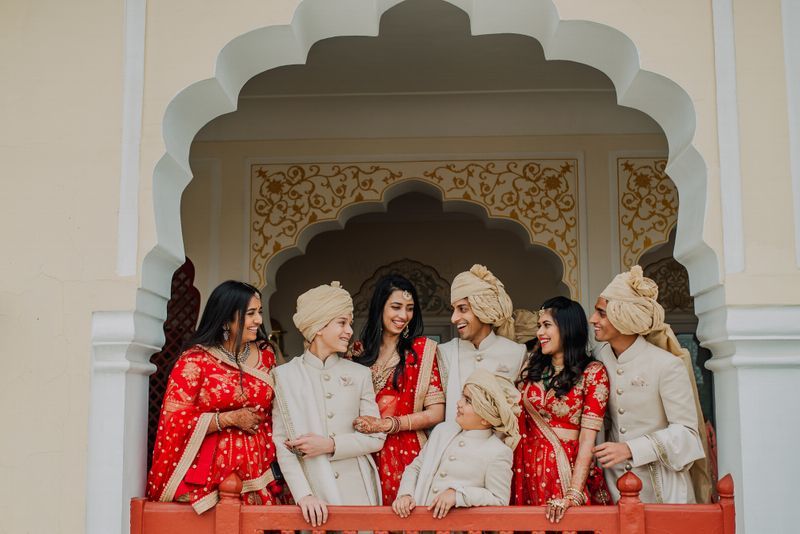 Image via Ministry Of Memories★ 5
If more than one bridesmaid is wearing red, then it works well too! Especially when they're all wearing the exact same outfit. 
ALSO READ: Real Weddings Where Bridesmaids Wore Interesting Things!