8 Decor Hacks That Will Instantly Amp Up Your Venue Without Burning A Hole In Your Pocket!
BY Soha | 01 Jun, 2019 | 911 views | 1 min read
"What, did I read that right?"
Well, you sure did! We understand wedding madness can be daunting- running in and out of shops, keeping a track of everything that is done, AND everything that remains to be looked after, and all the payments that follow! Whoosh, exhausting! 
We understand you wouldn't want to compromise a bit on your wedding decor, but spending on every big and small thing is also not something anybody would be keen on! So here's what we did for you- a quick list of decor hacks that can make your venue truly stand out, without costing a bomb! Hehe, yes, that IS possible!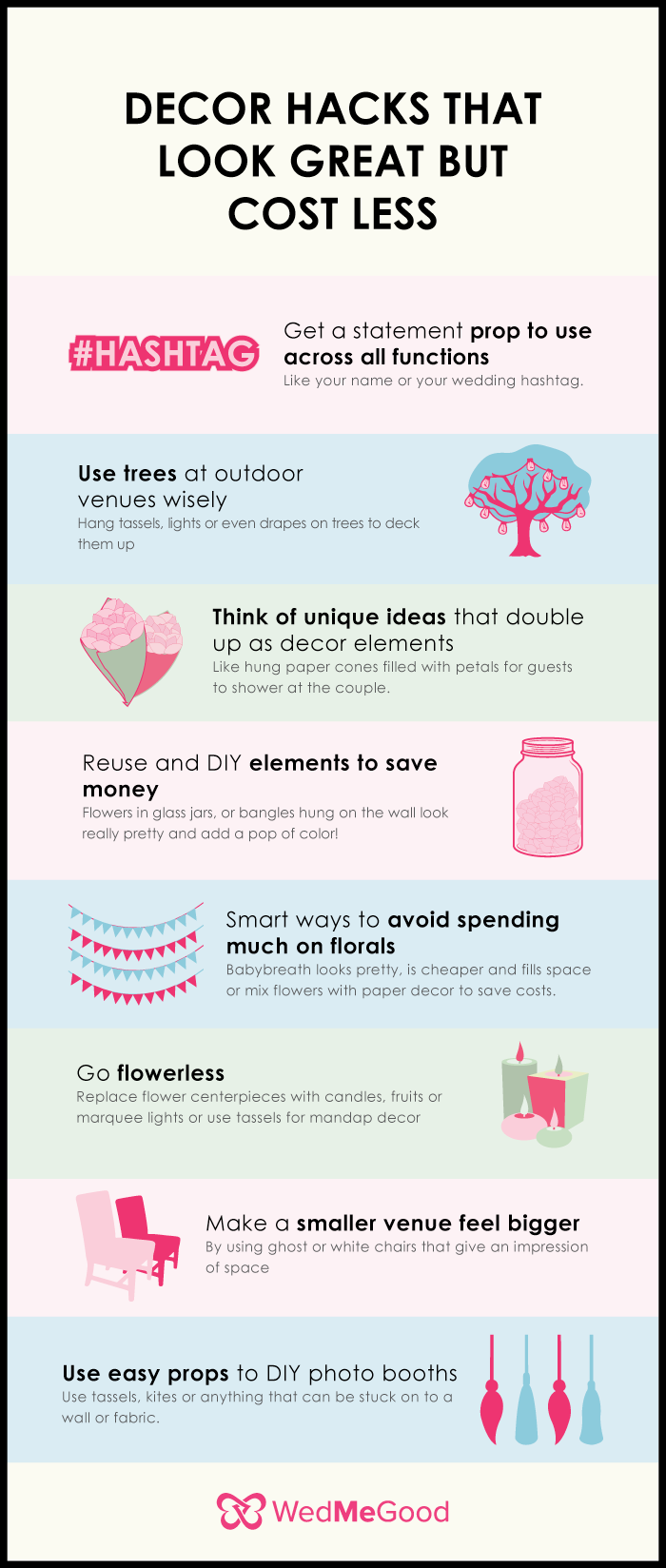 Use these tips and trick for your smaller functions at home, or if you are looking at DIY options and thank us later!