A classic Catholic-Hindu destination wedding in Goa!
BY The WMG Bride | 30 May, 2014 | 6172 views | 4 min read
What's better than a real wedding on a Friday morning ? Answer: A cross cultural real wedding on a Friday morning !!  Two ceremonies, Two bridal outfits, Double the amount of fun! These two are proof of the fact that life comes a full circle. From meeting each other at a friends wedding in Goa, to getting married to each other 2 years later in Goa- these two financial market enthusiasts had an elegant 2 day affair shot by
Neha Brackstone Photography
Meet Ruchi & Daylynn
Ruchi recounts "It was coffee that got his attention at first as i managed to spill some over him and he had decided I wasn't worth speaking to after this disaster !  
This didn't last too long. Both of us being in similar fields got us to strike a common code and it was stocks and companies for sometime. After a few chats and multiple coffee dates we discovered our love for sports, movies, travel and of course the financial markets; somewhere down the line for each other as well "
The white wedding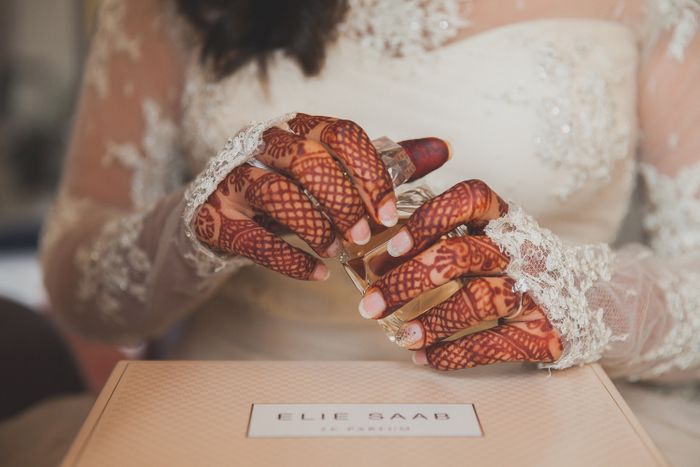 Everything about this photo oozes elegance. The Elie Saab Le Parfum (FYI- one of the BEST perfumes in the market currently), the long laced sleeves with mehendi, the french manicure with the glitter accent !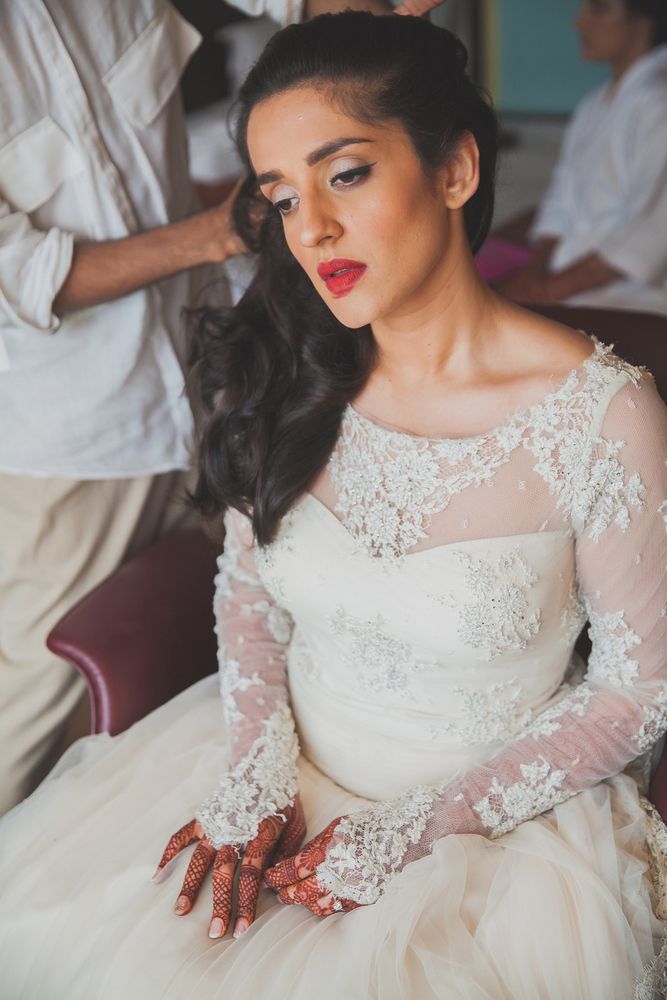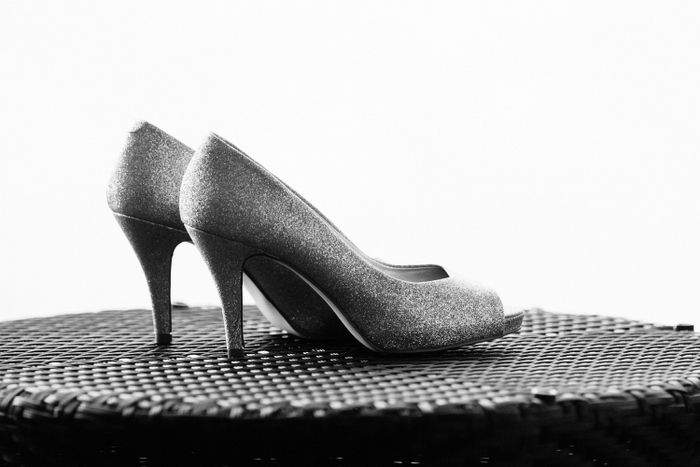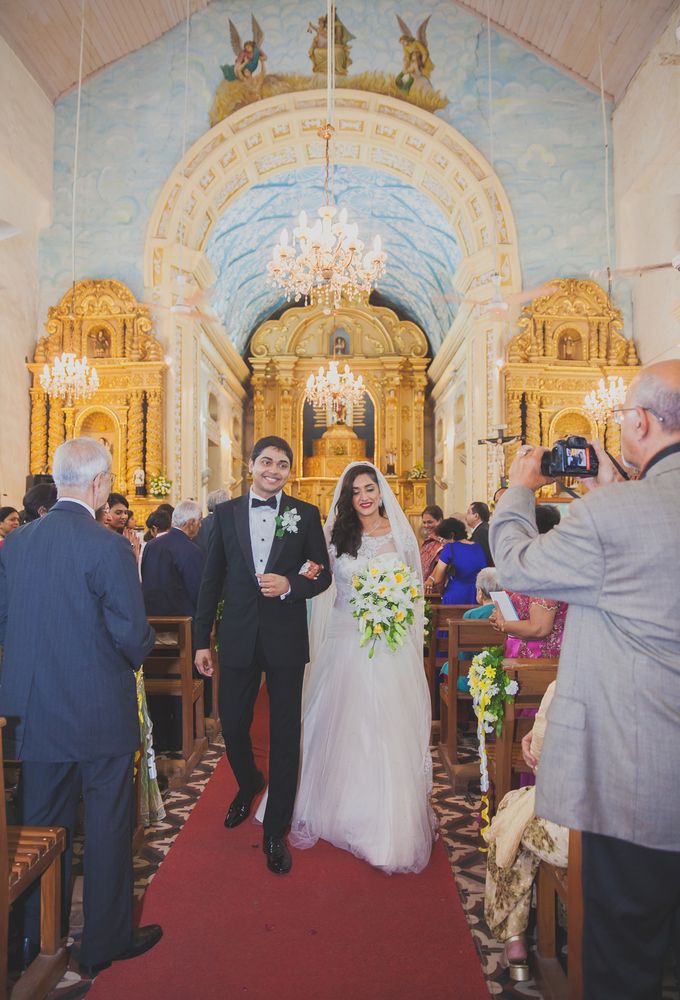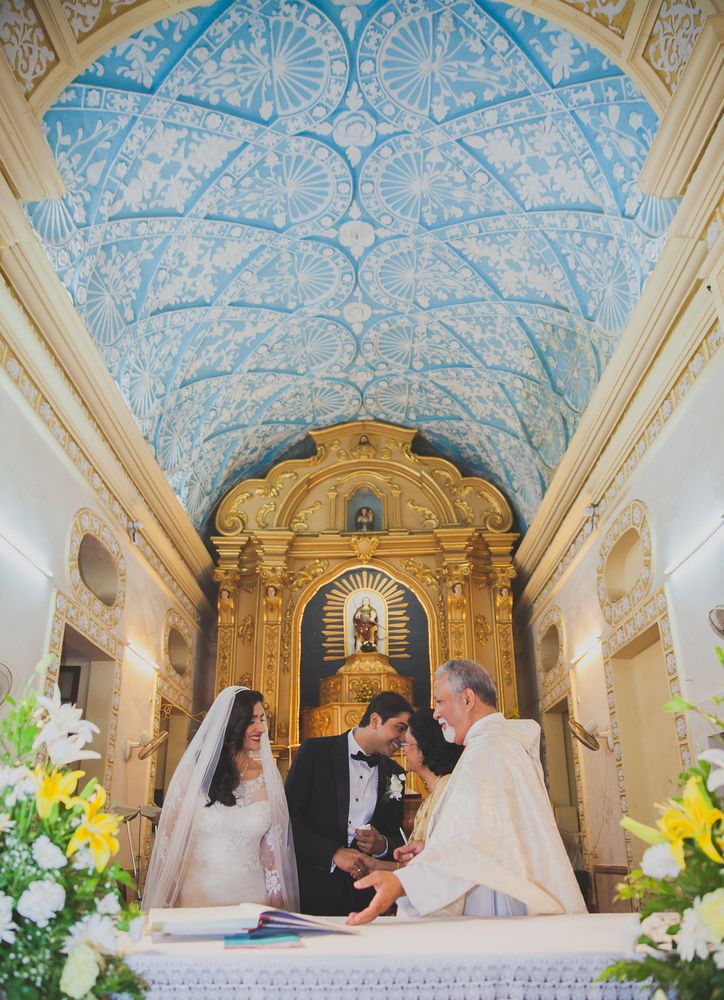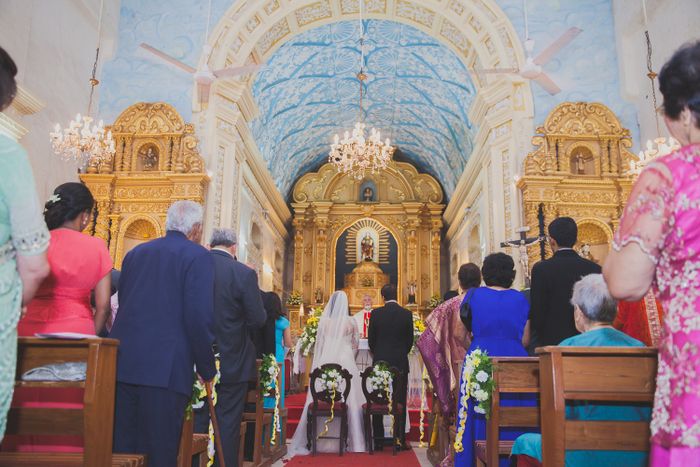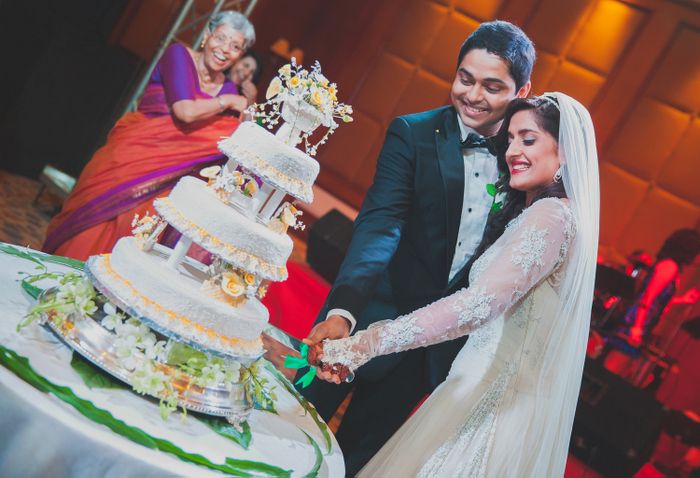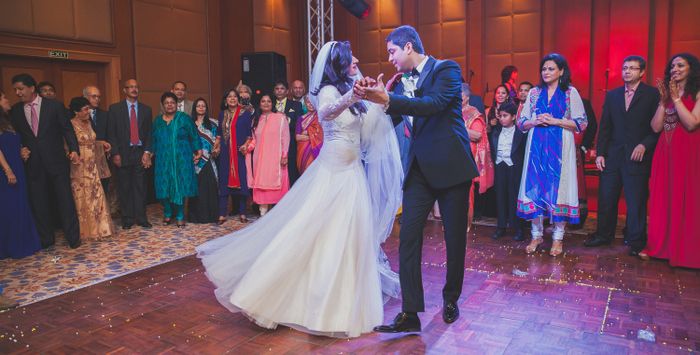 The Dhol Lunch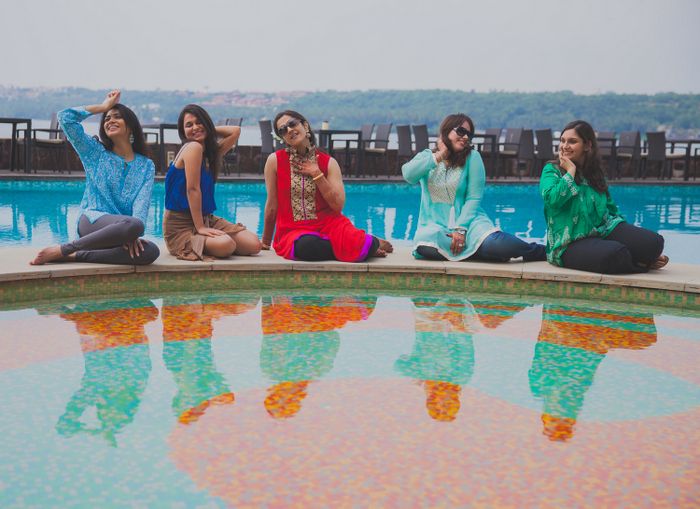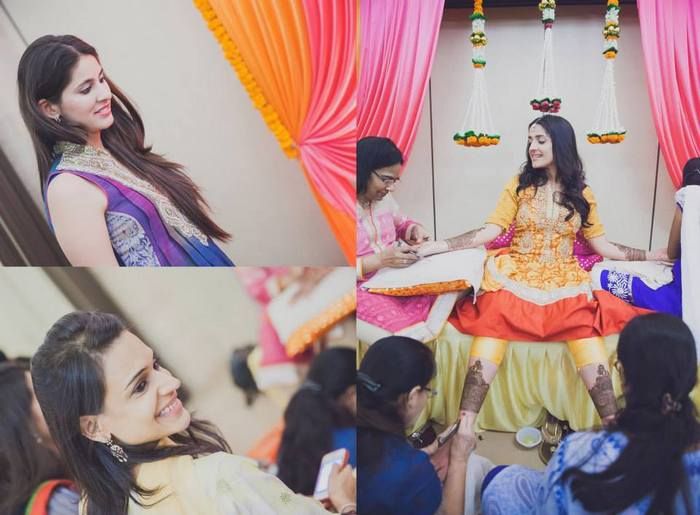 The Hindu Wedding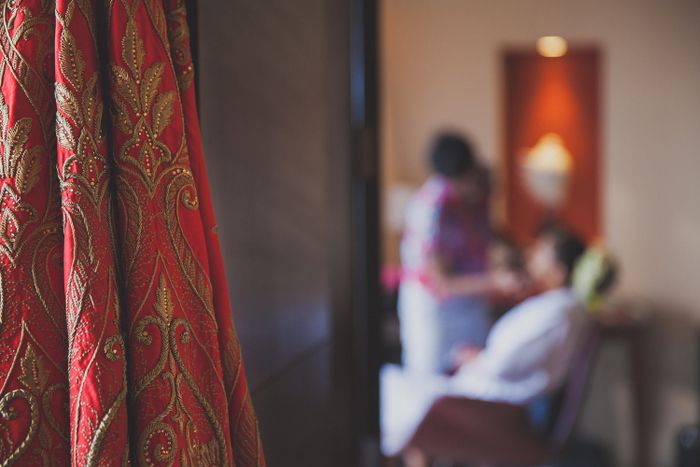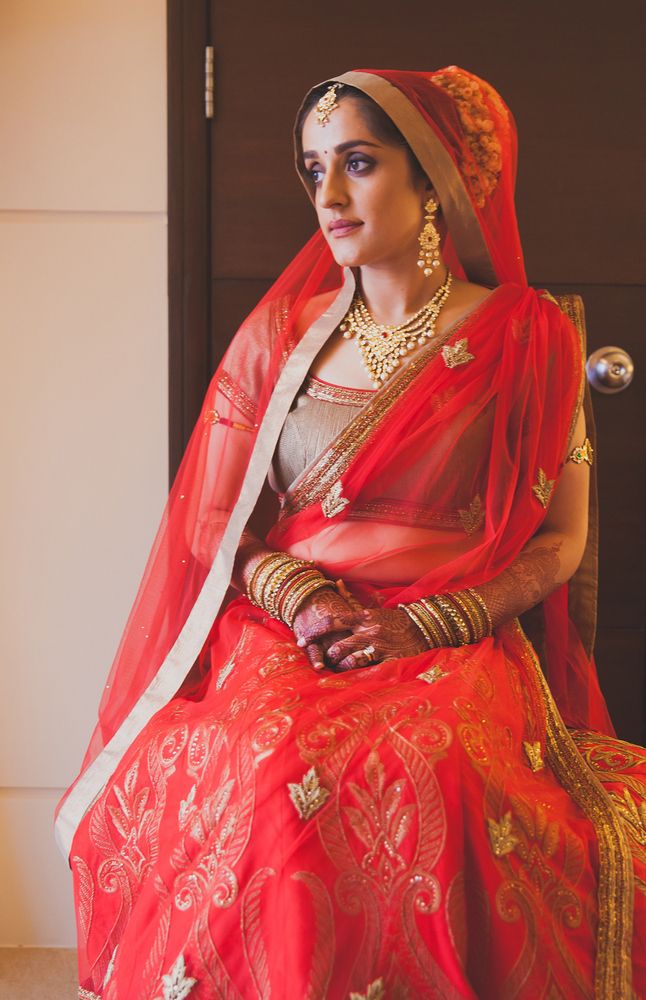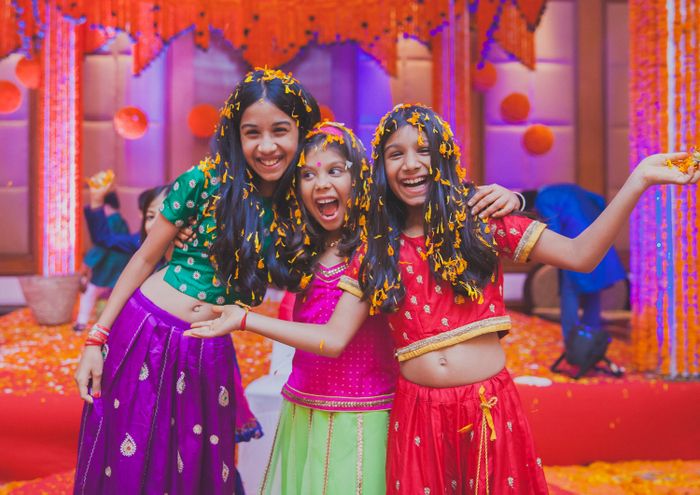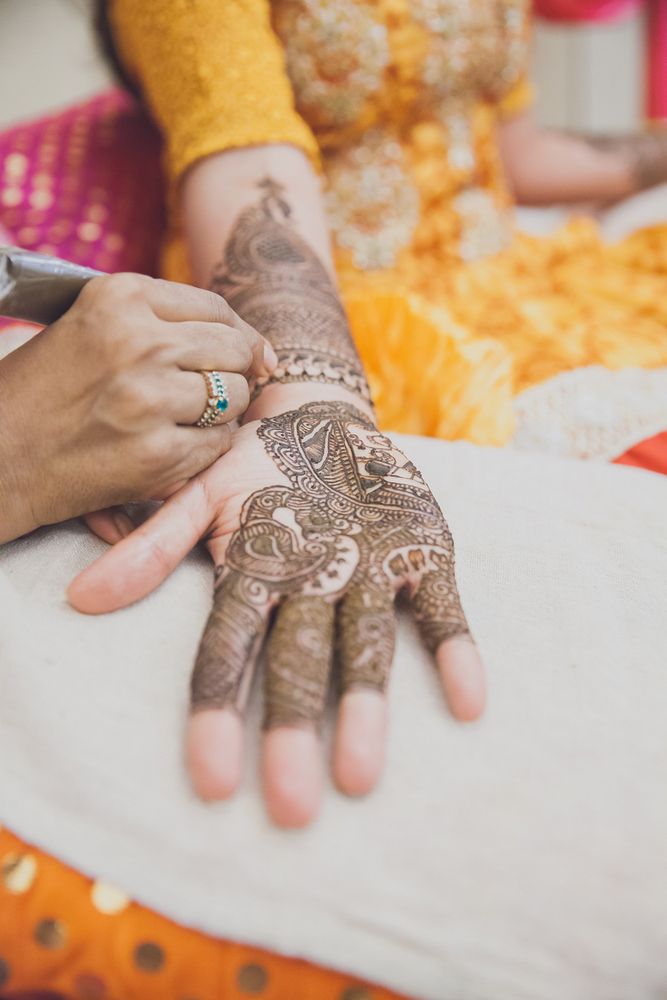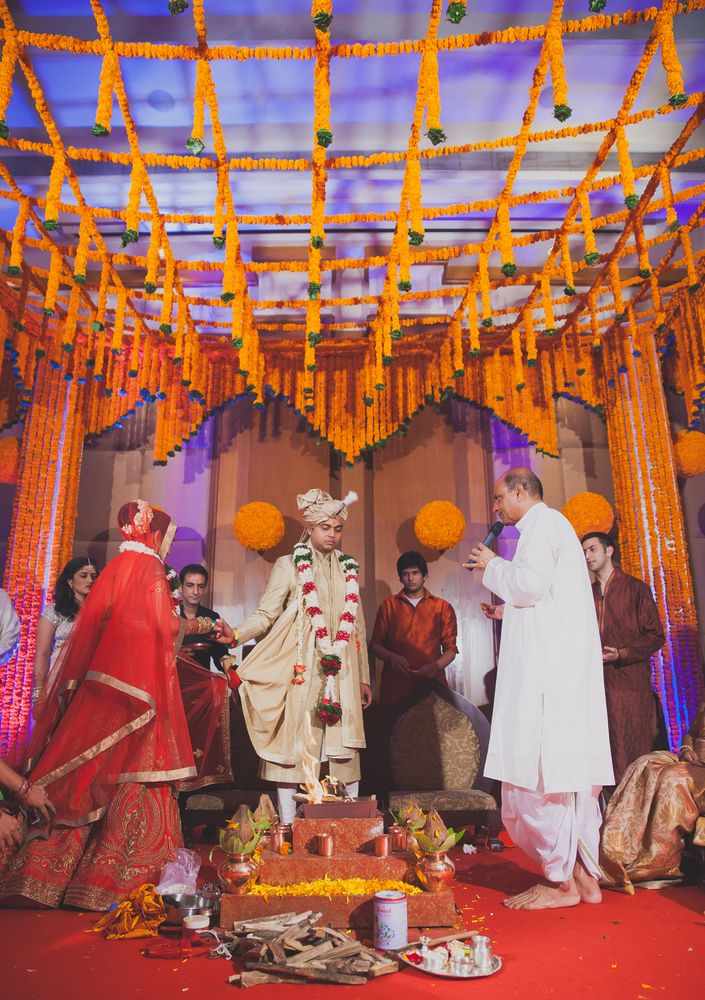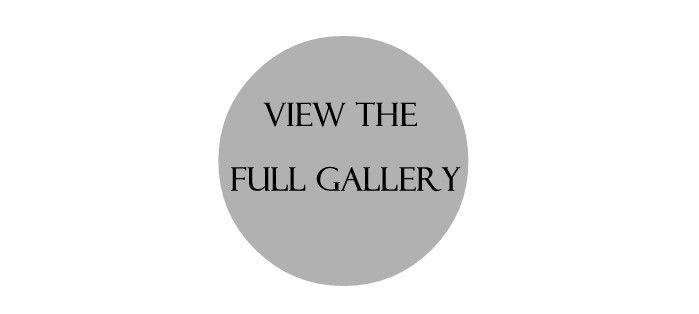 Hi Ruchi ! Both your weddings are classic, traditional affairs with a contemporary feel. How was it juggling a cross cultural wedding?
We ended up having three different wedding ceremonies so now the big question is which one is our wedding anniversaries!  Being from a North Indian Khatri family,  our weddings usually last for more than 3 days and Daylynn's side weddings are usually a one day affair! So keeping both sides happy we managed to shorten it to a 2 day affair.
For my family, I am the first to be married and Daylynn the last so there was a lot of excitement and enthusiasm with the planning. Each of us had wedding comittties set up and from choosing the destination to the venues to the cards to the flowers to the decor to the food all was discussed and taken care of to the tee. 
The wedding was not only a multi cultural one, global one as well with inputs from family all over the globe.  
Our church wedding was on the first day followed with the catholic reception and the bollywood sangeet as well.  
The pheras was on the second day with a traditional dholak lunch with my cousins and aunts singing and dancing. 
What was your vision for the wedding and for your outfits?
The theme of my wedding was fun and I think it turned out just like that. As the bride and groom I can say that we enjoyed our wedding the most and participated in all the festivities  
Both of us wanted the wedding to be a traditional wedding - catholic and hindu.  
For the fun element on each day we had something exciting for the guests - Video messages, Photo booth with quirky messages, kangana games and a lot of dancing.  
Goa was a unanimous choice for both of us as we met there! We wanted our family and friends to have fun and relax as well and nothing but goa comes to your mind when you think of that. 
I am someone who is simple and likes to be comfortable. I would say my style is more classic and yet modern. I wanted to be a traditional bride with the red and gold lehenga with zardozi work. How many people are as lucky was me to have two bridal outfits made ! All I wanted in my gown was Chantilly lace and classic look. 
Any wedding professional who you would like to give a shout out to?
Neha is the best when it comes to photography. She makes all the effort to understand you and manages to capture the essence of the events and your special moment. In this course of my wedding Neha has become a very dear friend and thats how involved she gets in her work. He passion for photography is contagious and addictive.
[handbook]
Neha Brackstone (Photography)
is a member of the
WMG Handbook
. To know how members are chosen please read our
FAQ
[vendor]
Vendor details:
Venues: Marriot Goa Resort & Spa| Makeup:
Elton Fernandez
 for reception
| Decor : Vinod Guruji

 
 | Outfits: White Chantilly Lace Wedding Gown and  Red Lehenga both by Shantanu & Nikhil,
| Grooms Outfits: Shantanu & Nikhil Invitations: Carma Cards | Photographer: Neha Brackstone