A Gorgeous Gold Sabyasachi Lehenga for this Band Baaja Bride !
BY The WMG Bride | 15 Feb, 2014 | 7660 views | 2 min read
We are still a day from launch Sigh.
Iv been obsessed with Band Baaja Bride ever since I can remember. In the middle though, everyone seemed to be wearing the exact same Sabyasachi outfit (Red-Green-Yellow with panels) and I was like meh! Everyone is a colorblocked clone,  but now that Sabya is using his Fall Winter 2013 collection to style his brides I am a bit like this..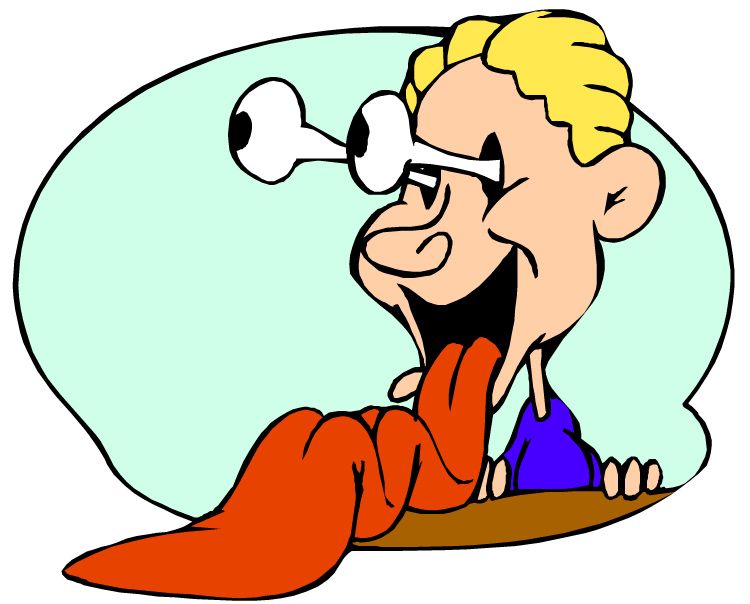 Except Im not a guy, and I dont have yellow hair. But yes, like that and screaming GIMME GIMME GIMME.
Anyway, case in point this recent Band Baaja Bride who was glistening in gorgeous gold. Now honestly at any other time, this outfit would cross my relatively low bling meter and go into that dark territory  of  'Too much bling'  where I dump most of those mind numbingly stoney lehengas I see , but somehow the way it is styled and presented just makes it breath taking.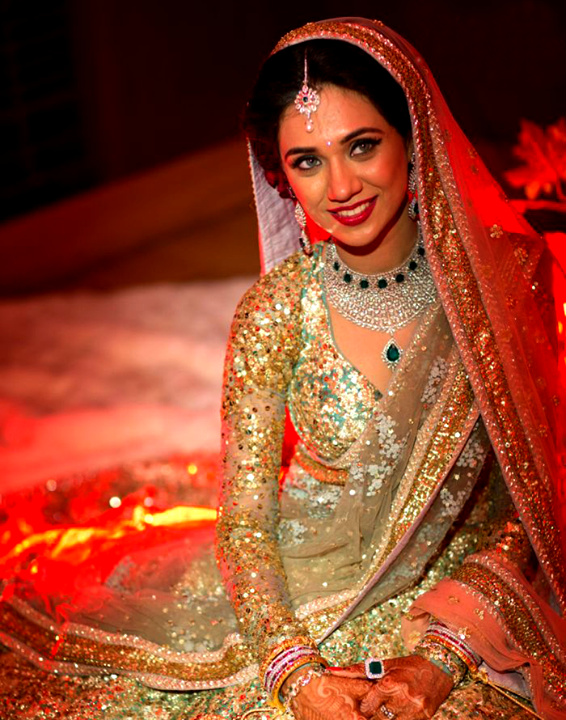 Only gripe- with so much bling on the outfit- she didnt need the diamonds on her neck !Just  some simple emeralds would have done the trick! How gorgeous is that mint green blouse? I also think in person this would have been more understated because it is all sequin work not crystal (Thank god for that!)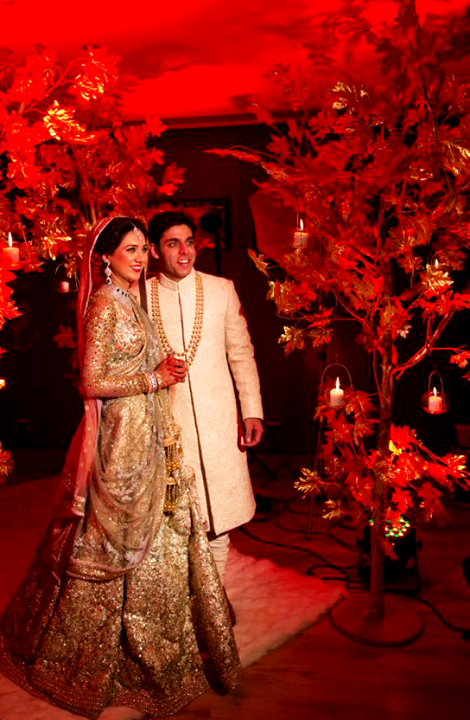 I think what mitigates the bling is that the dupatta is relatively simple and non shimmery. So offsets that super glimmery gold lehenga. Do you love the new Sabyasachi Fall Winter 2013 collection????  It is all in gold and silver tones, and I think its stunning- Sabya showed us that even bling can be tasteful you know !!
That man I tell you. Genius Ladka Hai!.