A Pretty Indore Wedding With A Bride In Beautiful Outfits & Unique Jewellery
BY Aakanksha | 19 Jun, 2019 | 23726 views | 3 min read
When one bride wears so many gorgeous outfits, you just can't pick one favourite. Divya's wedding outfits were all just so pretty, that we kept bookmarking all of them. From her yellow and green mehendi outfits to the red velvet lehenga she wore for her wedding, each and every outfit was carefully selected by Divya and it shows. She looked absolutely ethereal in each of her functions and her jewellery, from DP Jewellers, complemented her each look perfectly.
Meet Divya & Suniket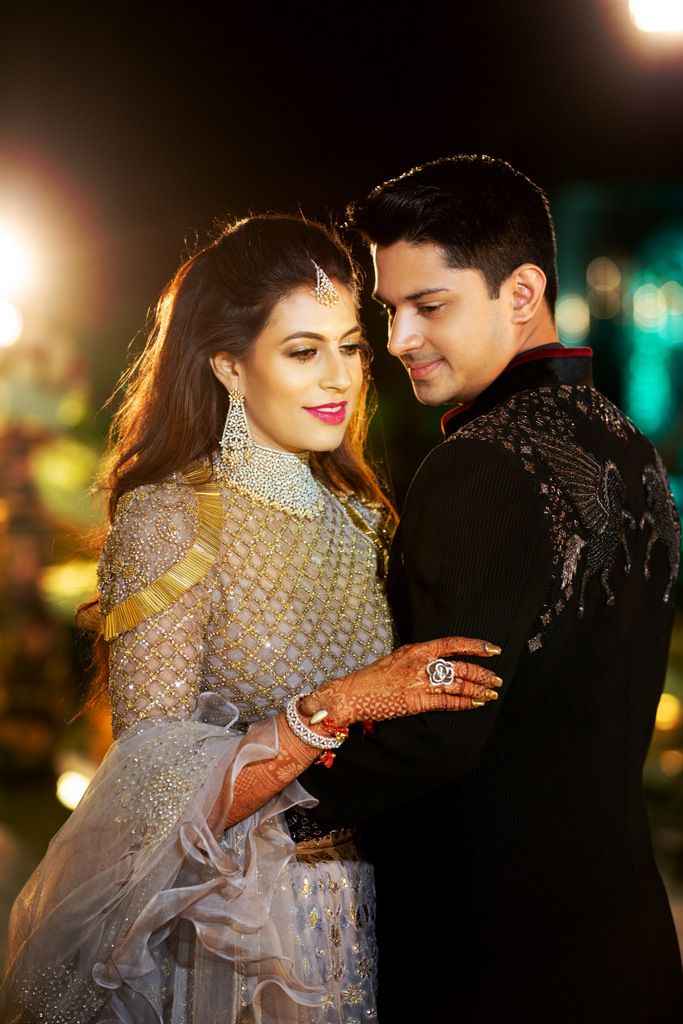 Divya tells us how this arranged marriage turned into a love affair before they tied the knot, "It was a dream which, we have seen after it started to become a reality. So we were never that crazy for our wedding individually but yes we always wanted a perfect life partner and we are blessed with that. It was an arranged marriage but in a little different way but we talked for almost 6 months and then we took a decision of carrying forward to it."
The Mehendi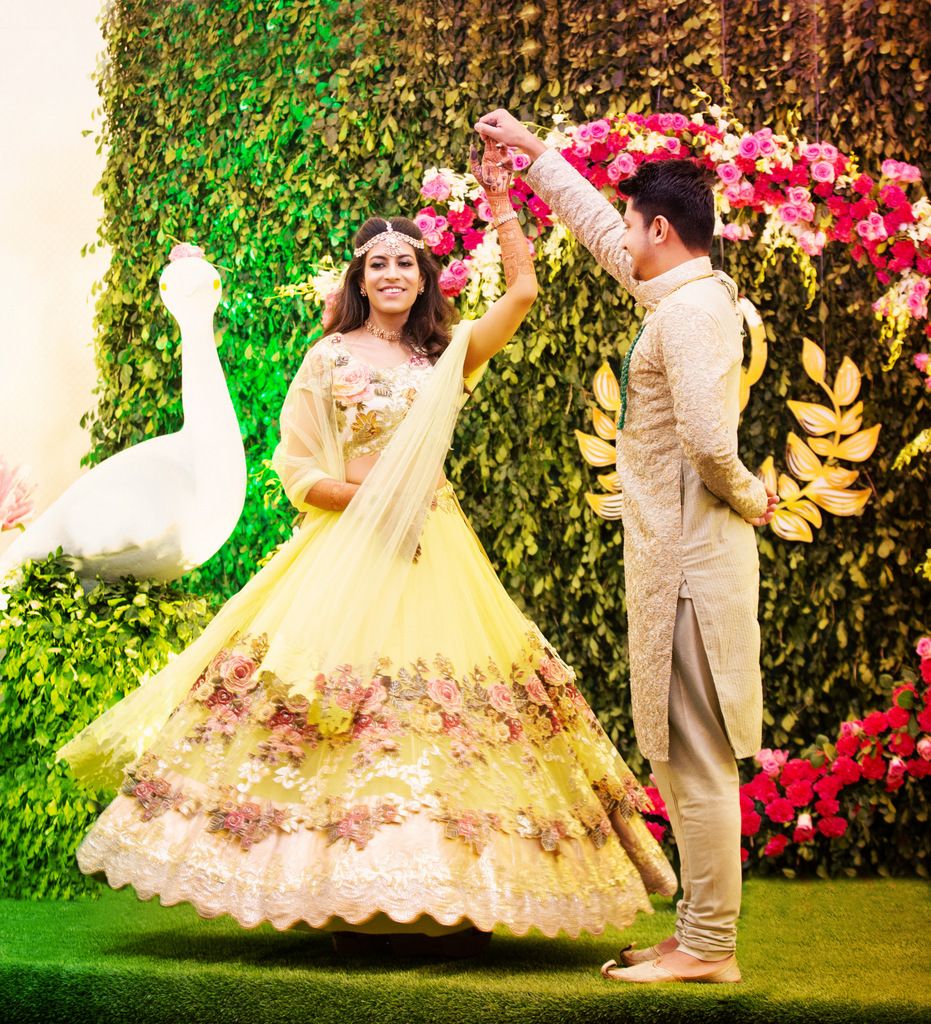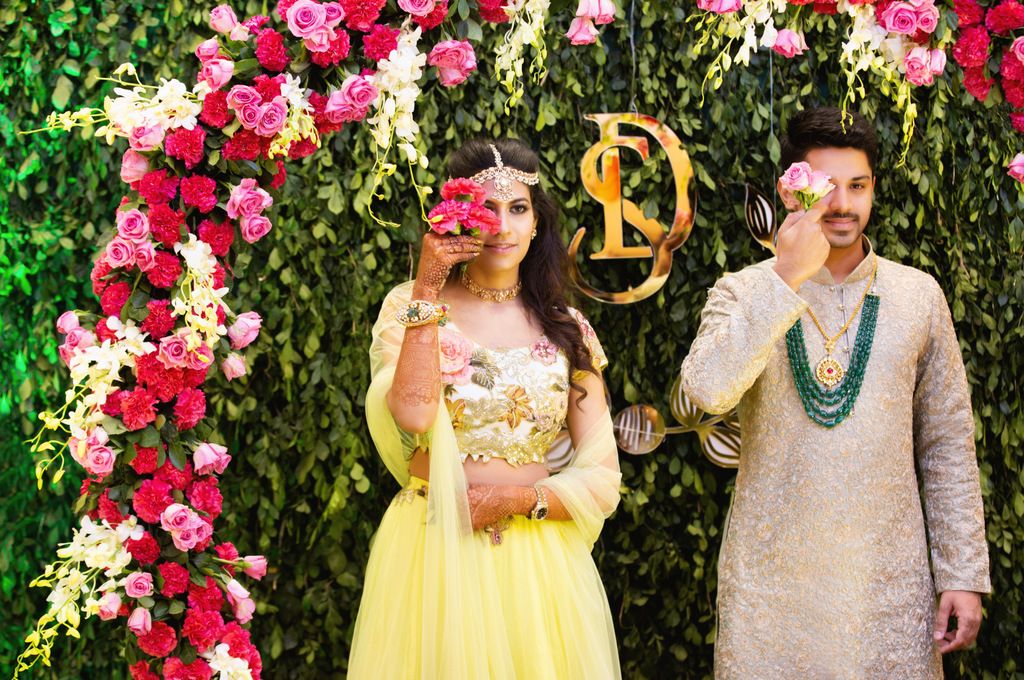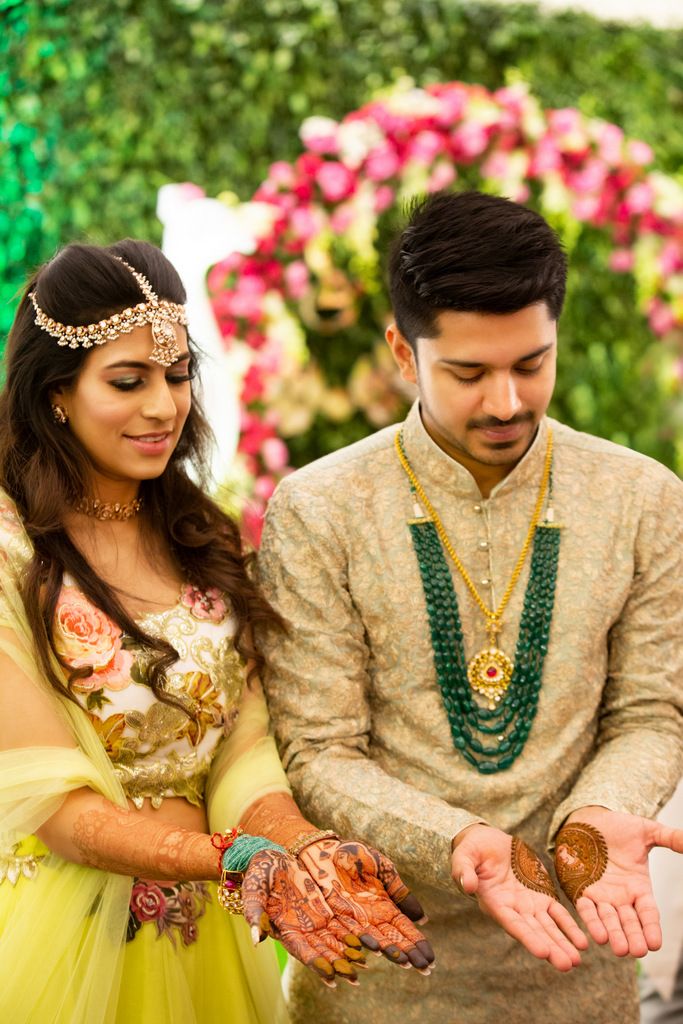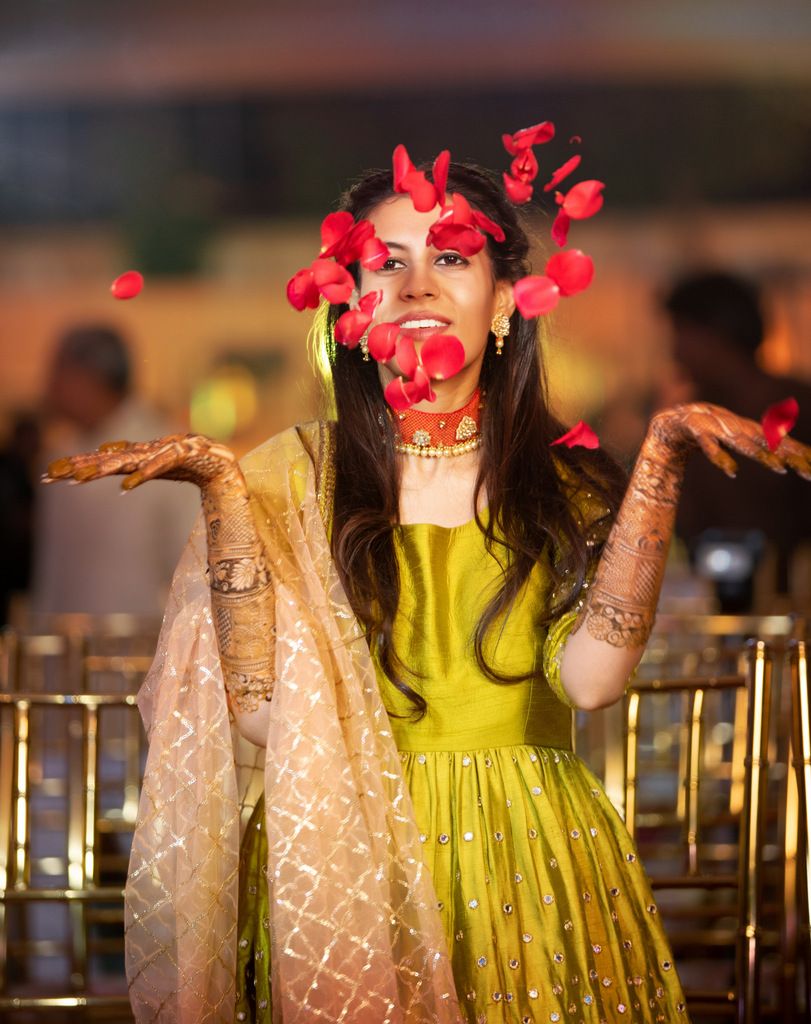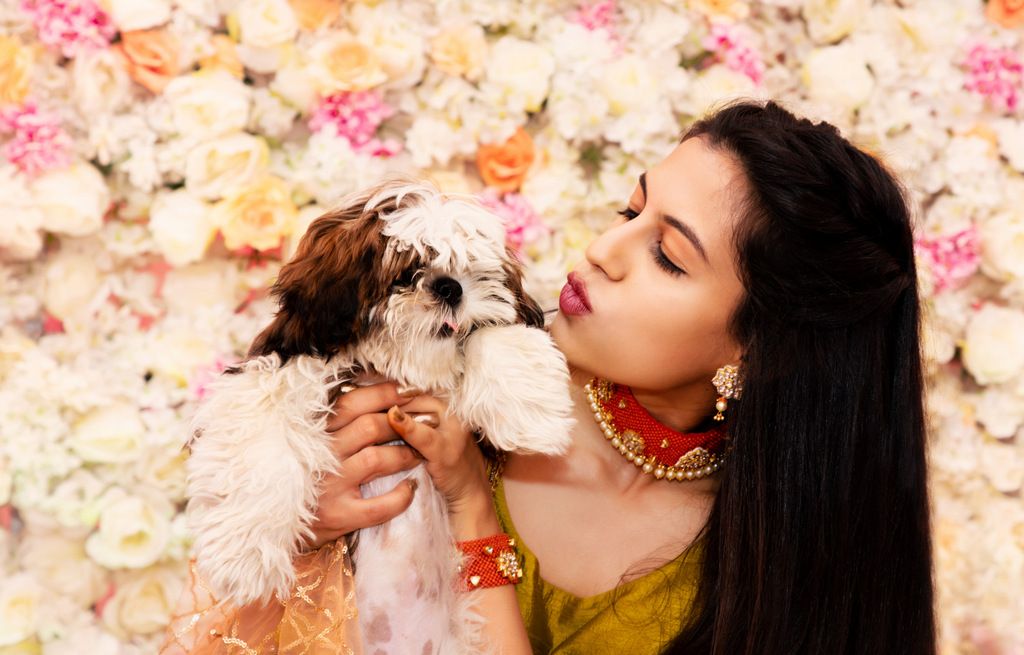 The Sangeet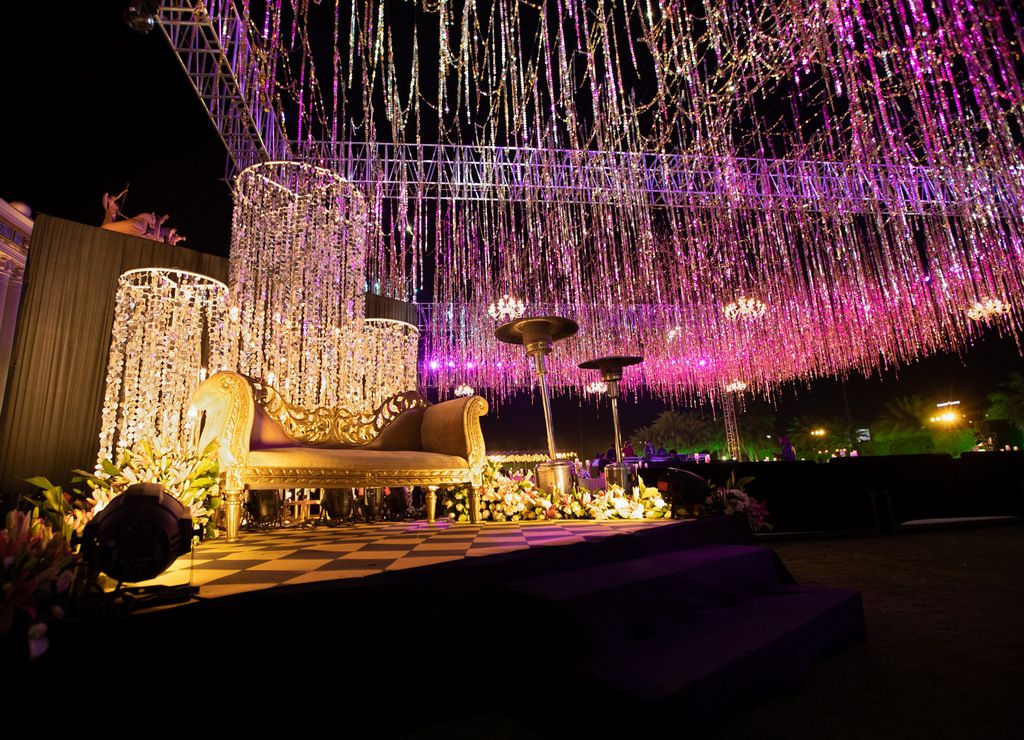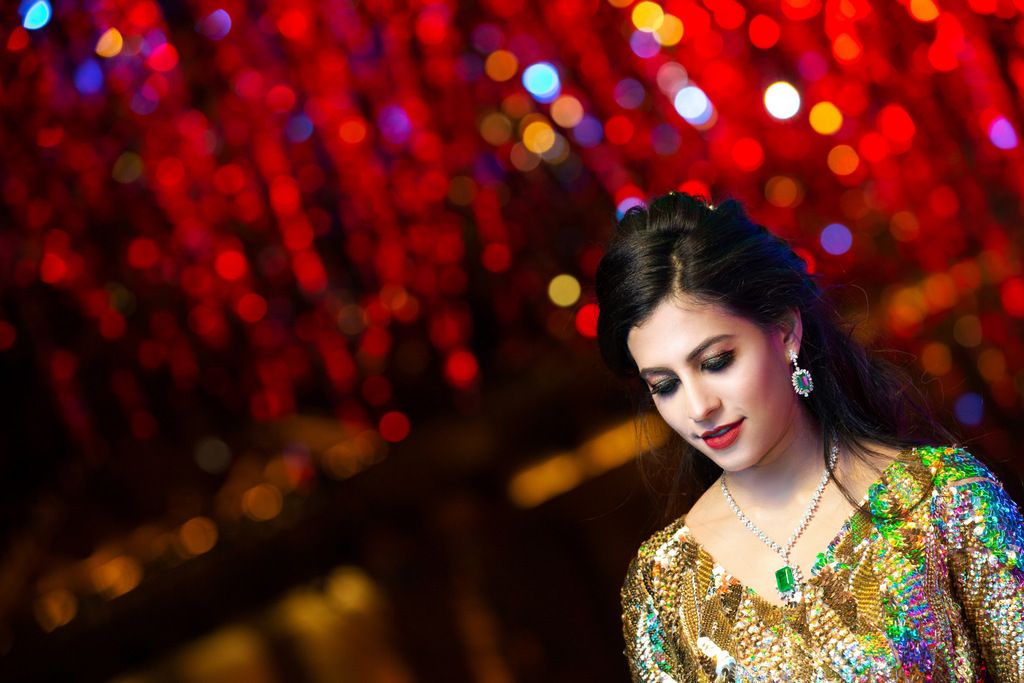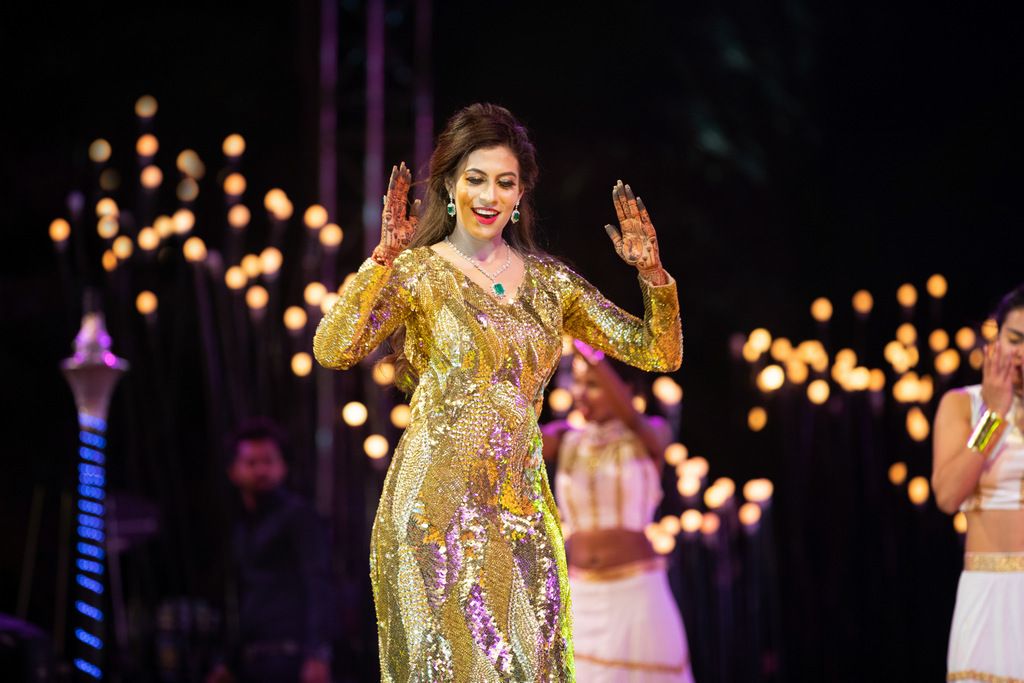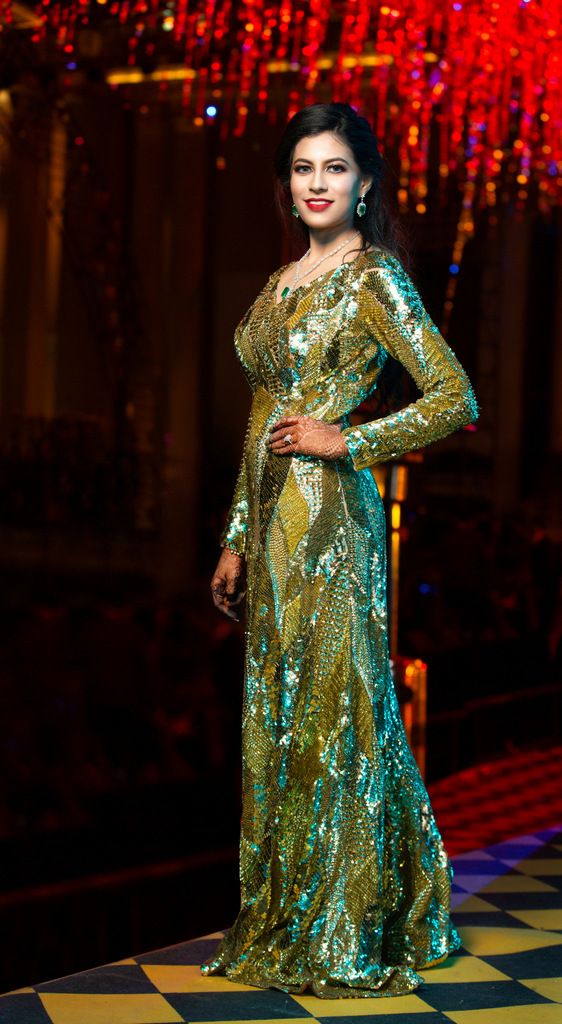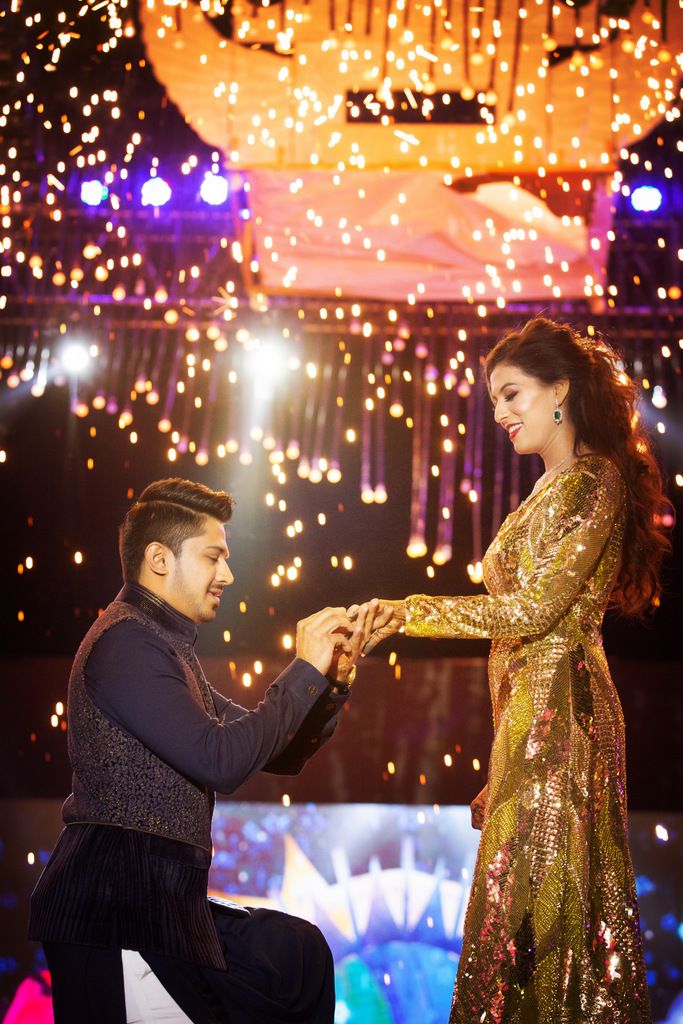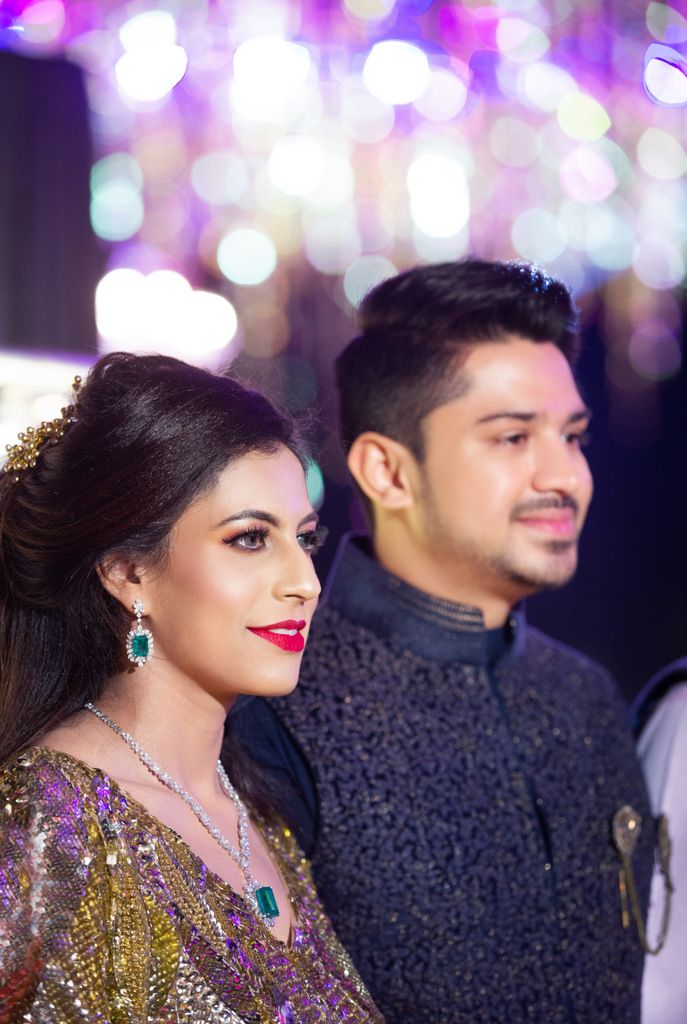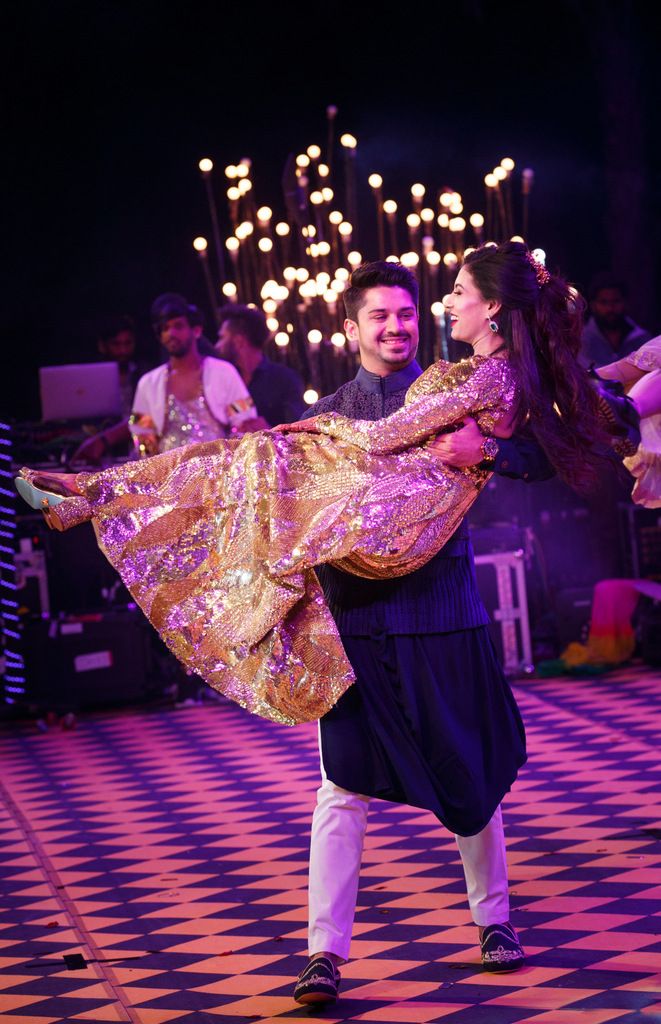 The Wedding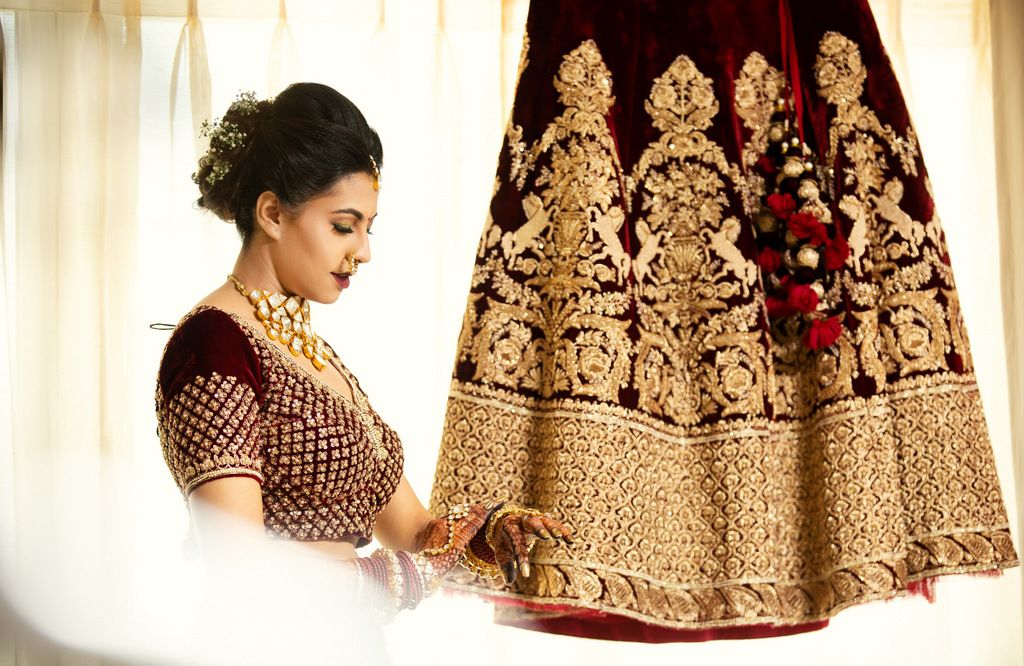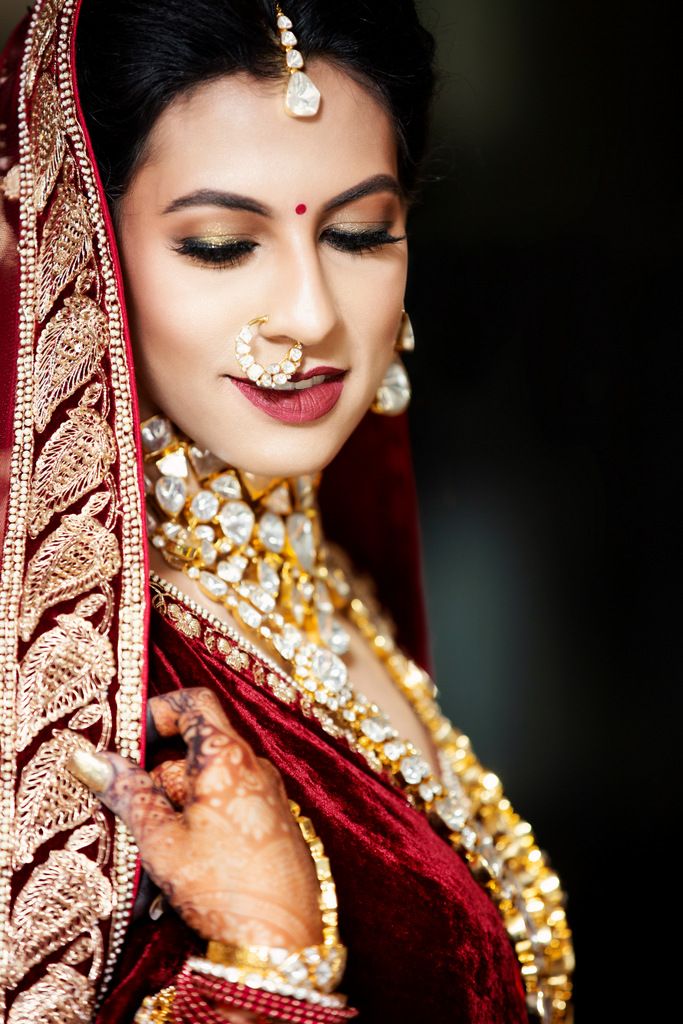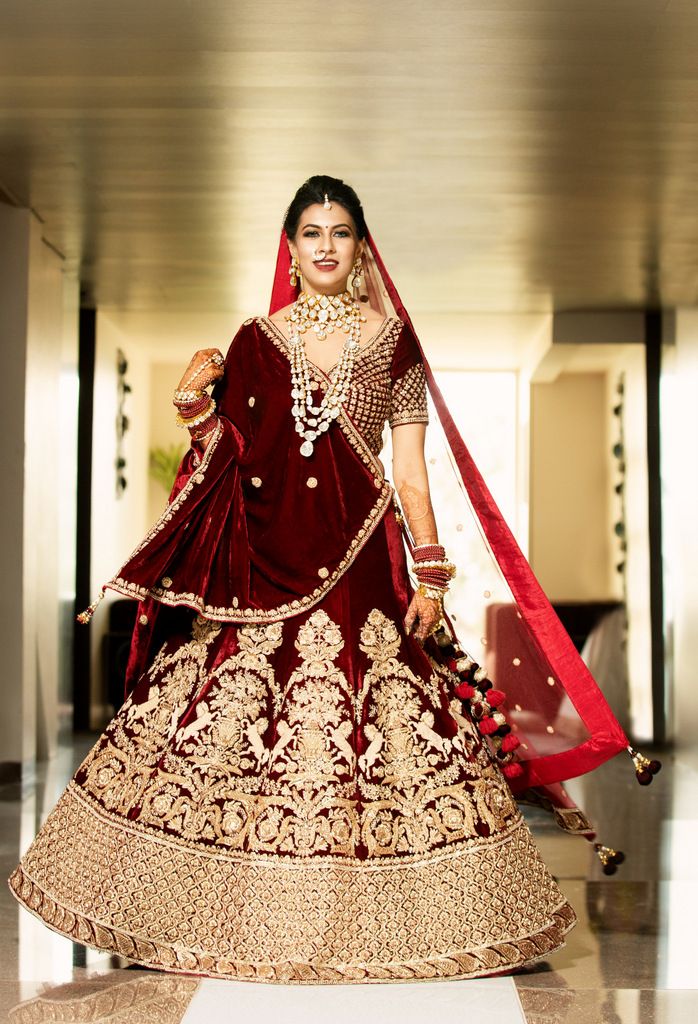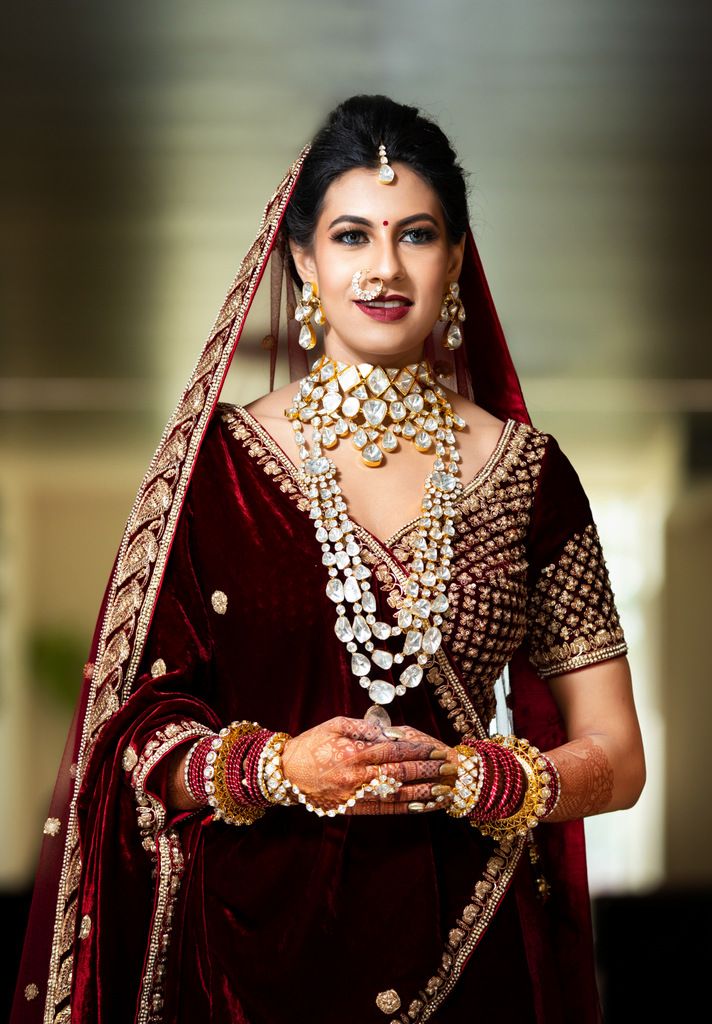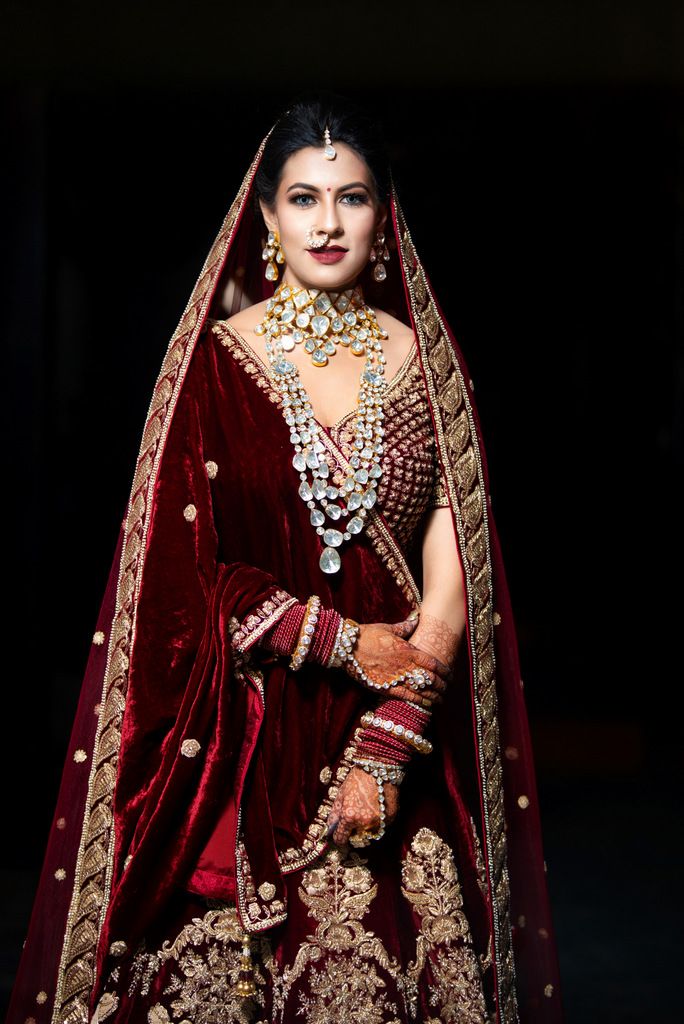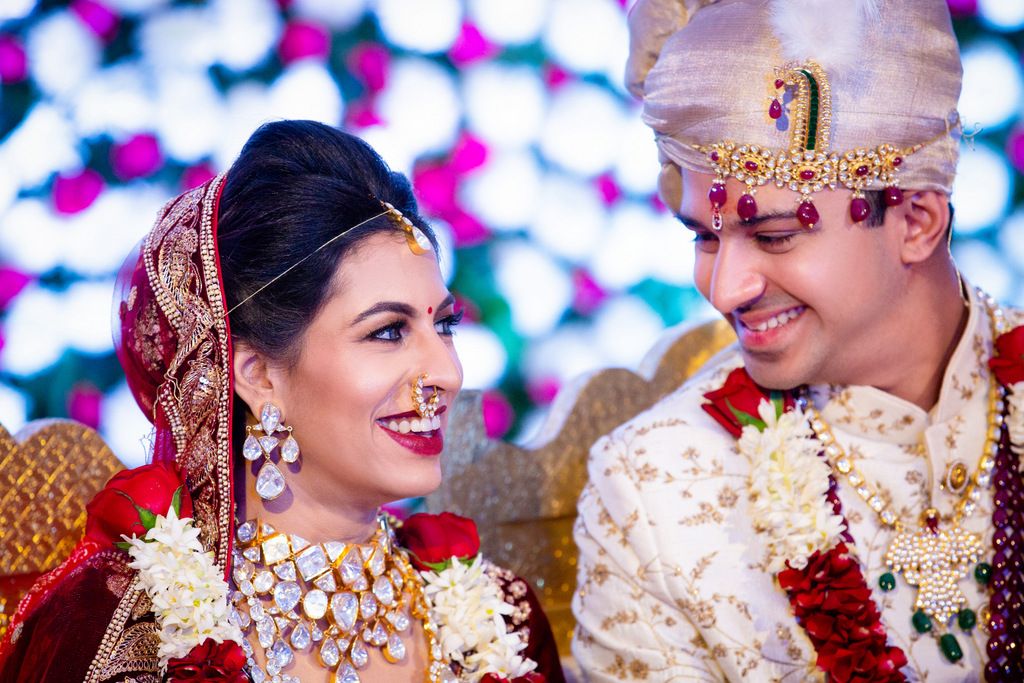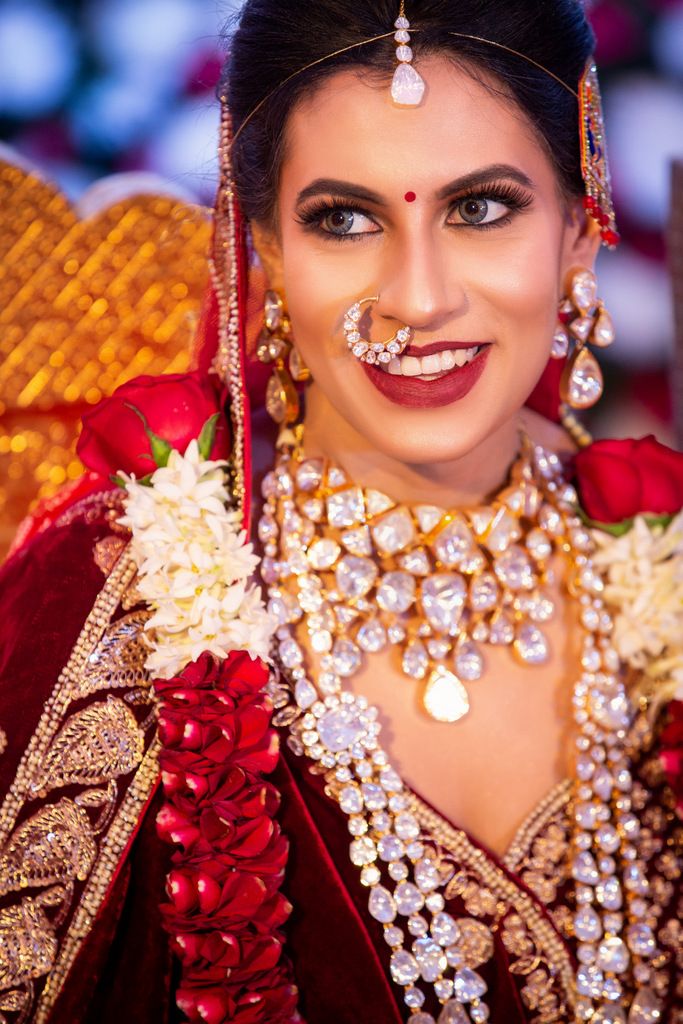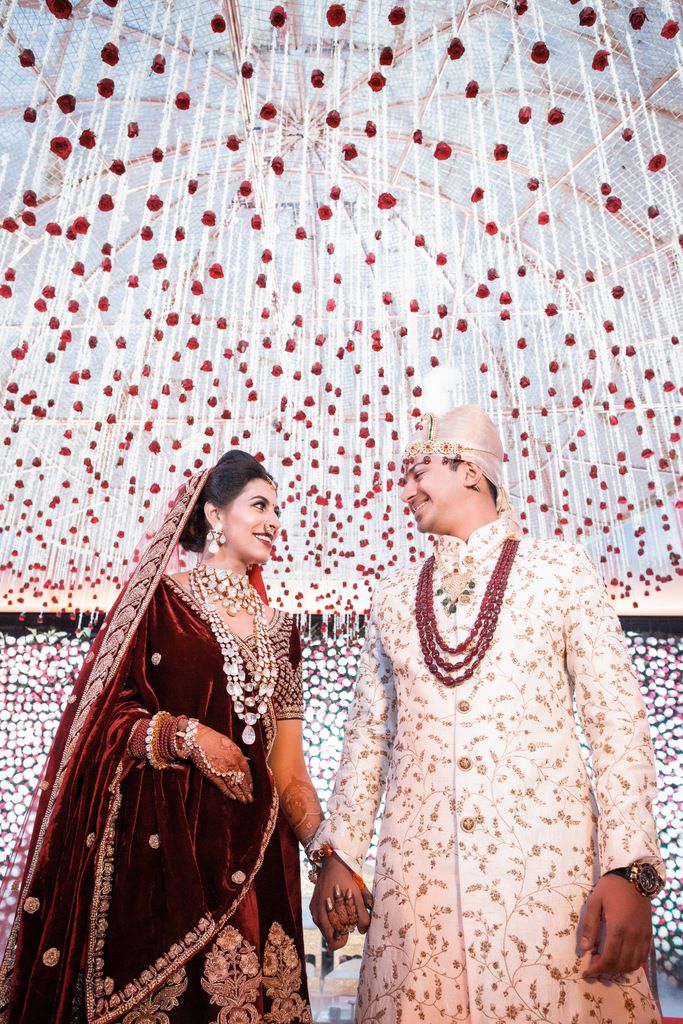 The Reception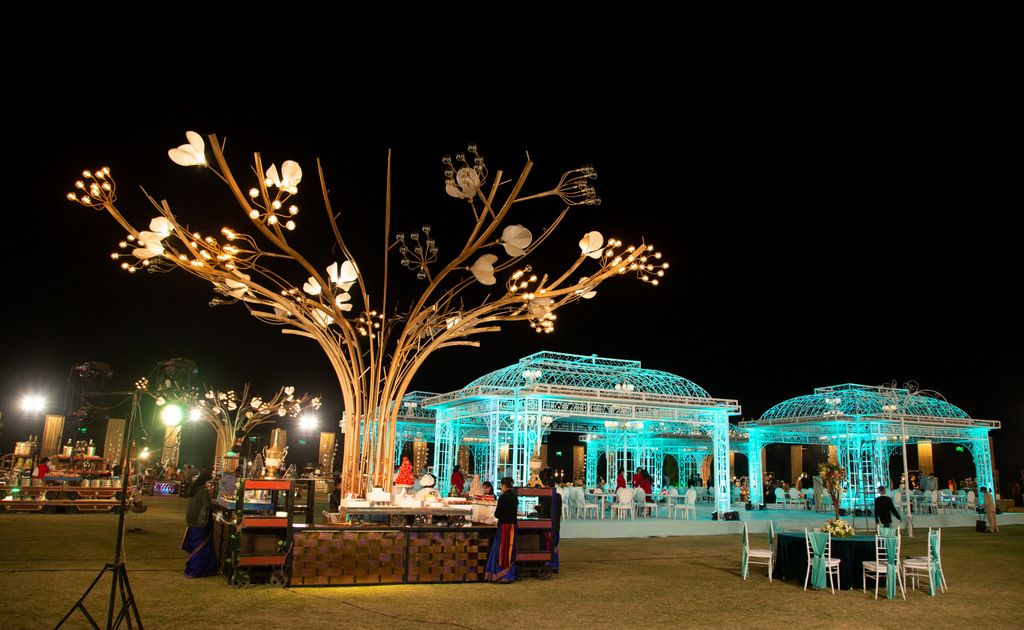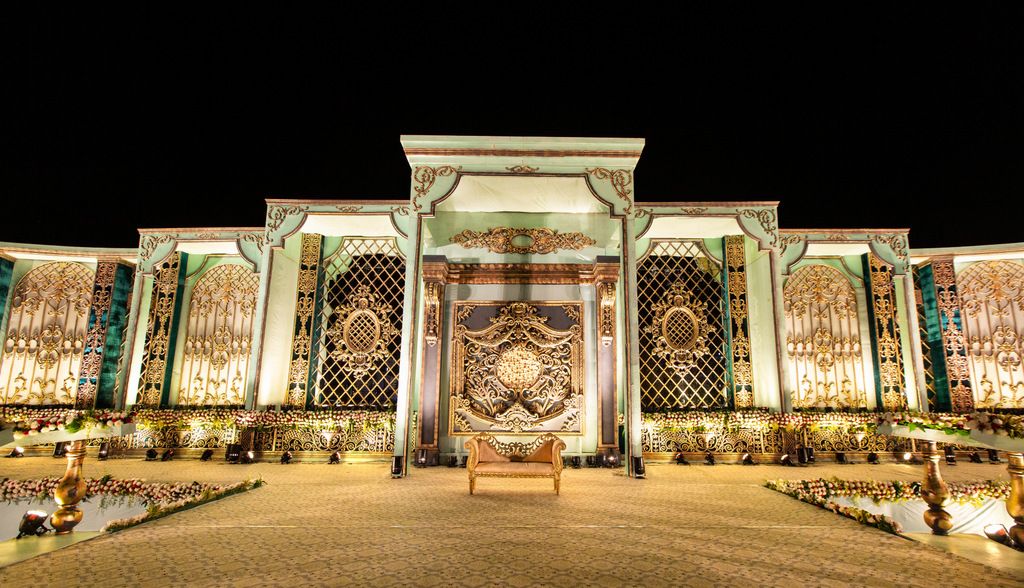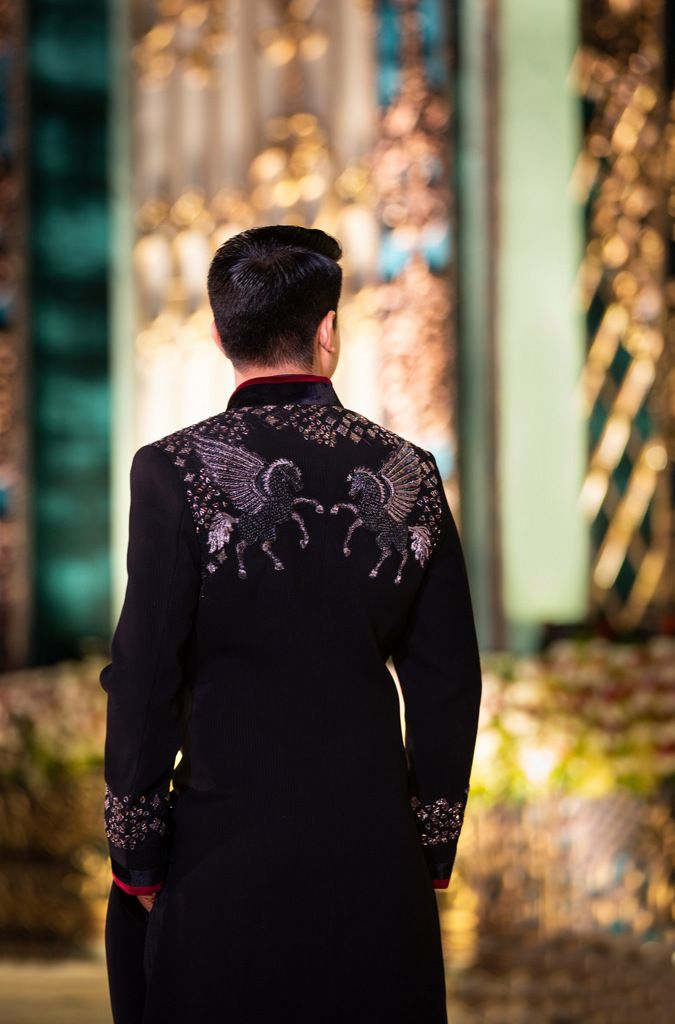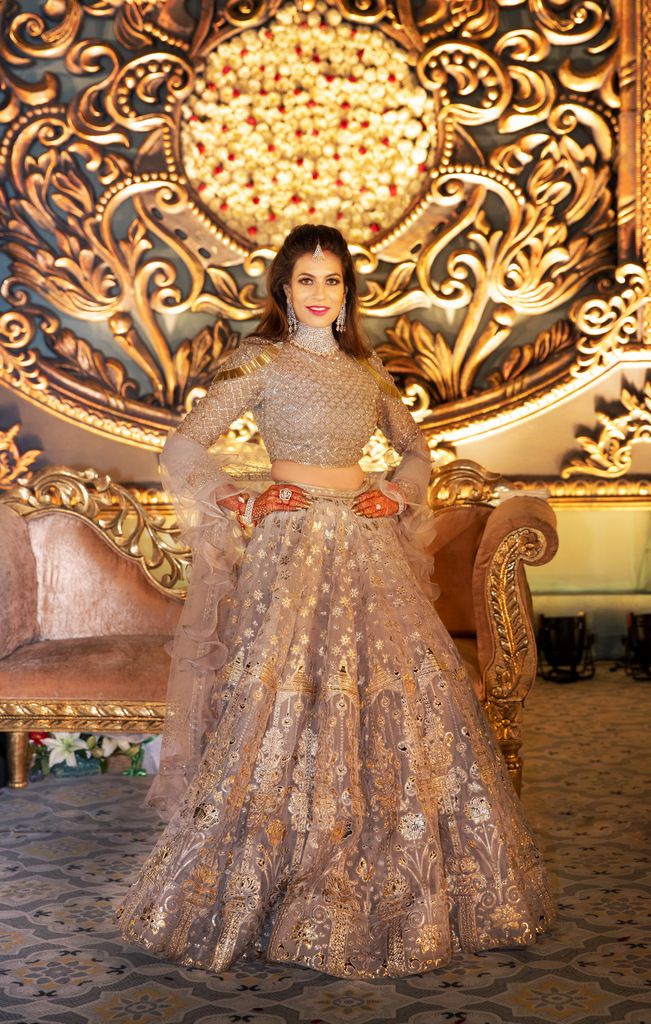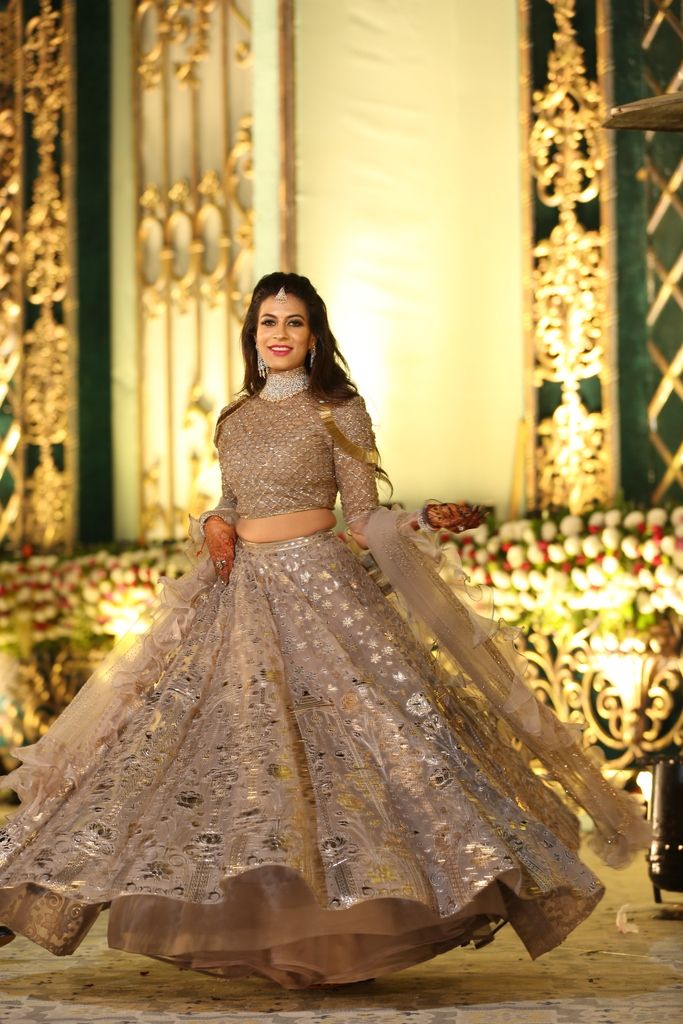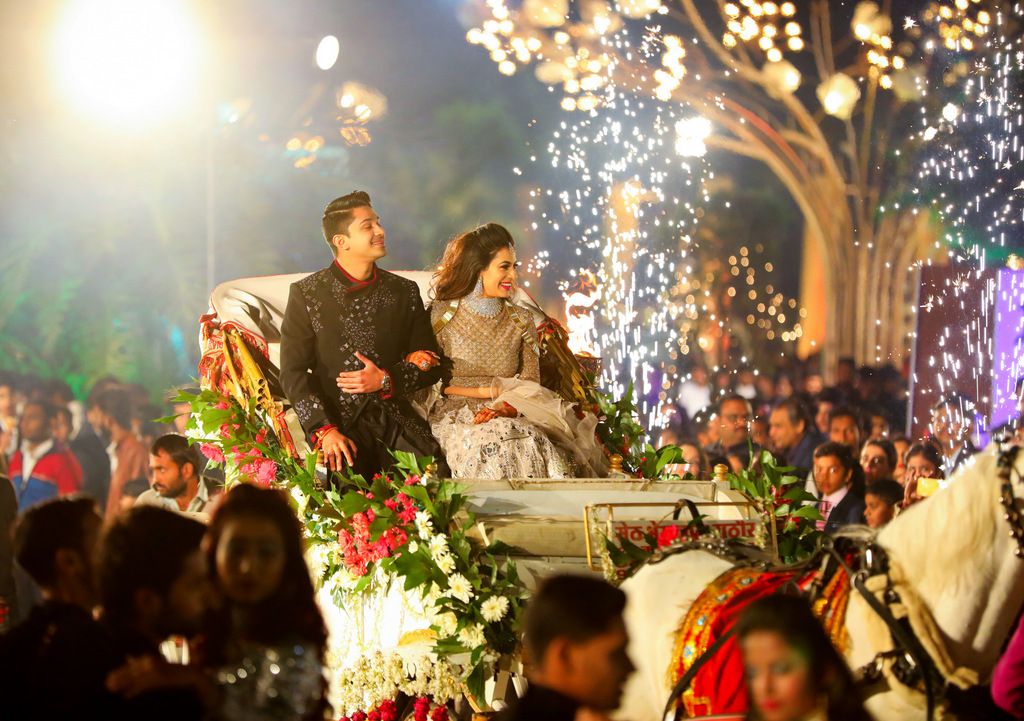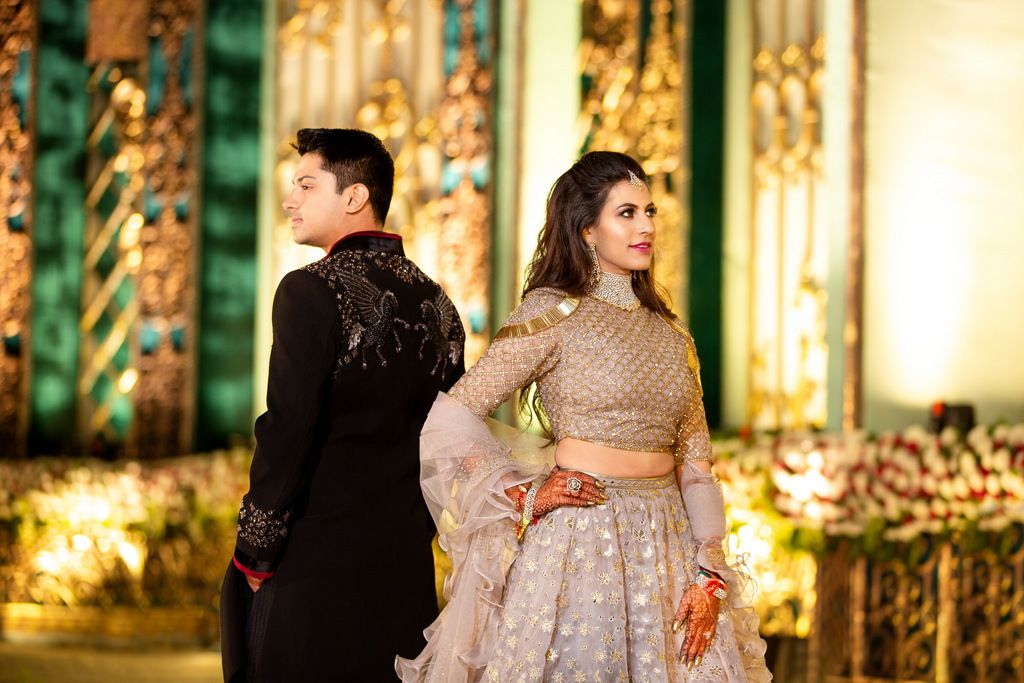 From The Bride:
The day our wedding date got fixed we realised that this day will never come back in our life and it was the day Suniket, me and our family started putting all our efforts to make the wedding Royal and memorable for family and friends. We are blessed that everything was according to our planning, also there were things which people haven't seen before like: 
1. Our Chaak/Ganesh Poojan, people of the town said we haven't seen this king of chat in past 30 years. People were literally taking videos when it was passing through roads of Ratlam. Our ladies kept silver kalash on their head, Russian band was heading me(the bride) 5 men were their on the horses with SD logo flag, it was like a Royal-Traditional parred. 
2. our Indore reception's Stage and decor has been copied many times after our wedding. 
3. To give our wedding Royal look we kept a very important role of Horse in many of the place in my wedding like my bridal lehanga, Suniket's broach & sherwani, we took our reception entry from chariot and in Ratlam's chaak. 
Vendor Reviews
Ruceru:- very innovative collection of clothes and the designer herself takes interest and suggest the best ones as per our choice and occasion. 
Manish Malhotra:- he made my Sangeet gown. Which totally stood out. So many people complimented me for that dress. It was golden sequence gown. Very special very unique.
DP Jewellers:- best vendor on my list. They designed the special jewellery collection for our wedding. While I searched the entire county for the perfect jewellery for my special day, DP Jewellers designed a perfect set which complimented my outfit and the grandness of occasion. Hands down the best personalised jewellery makers in town.