A Pretty Thailand Wedding With A Breathtaking Mandap
BY Aakanksha | 04 Sep, 2019 | 4809 views | 6 min read
A seaside wedding at dusk, a bride in a beautiful pastel lehenga and a celebration with as many unique and quirky themes you can think up of -Simran and Nick's Thailand wedding was a spectacular affair. They had an around the world pool party to celebrate their long distance relationship  and an awards ceremony themed reception to celebrate their future together as pioneers in entertainment industry. Picture Perfect India and Ali G Studios captured this wedding in its true element and the pictures are proof! 
Meet Simran and Nick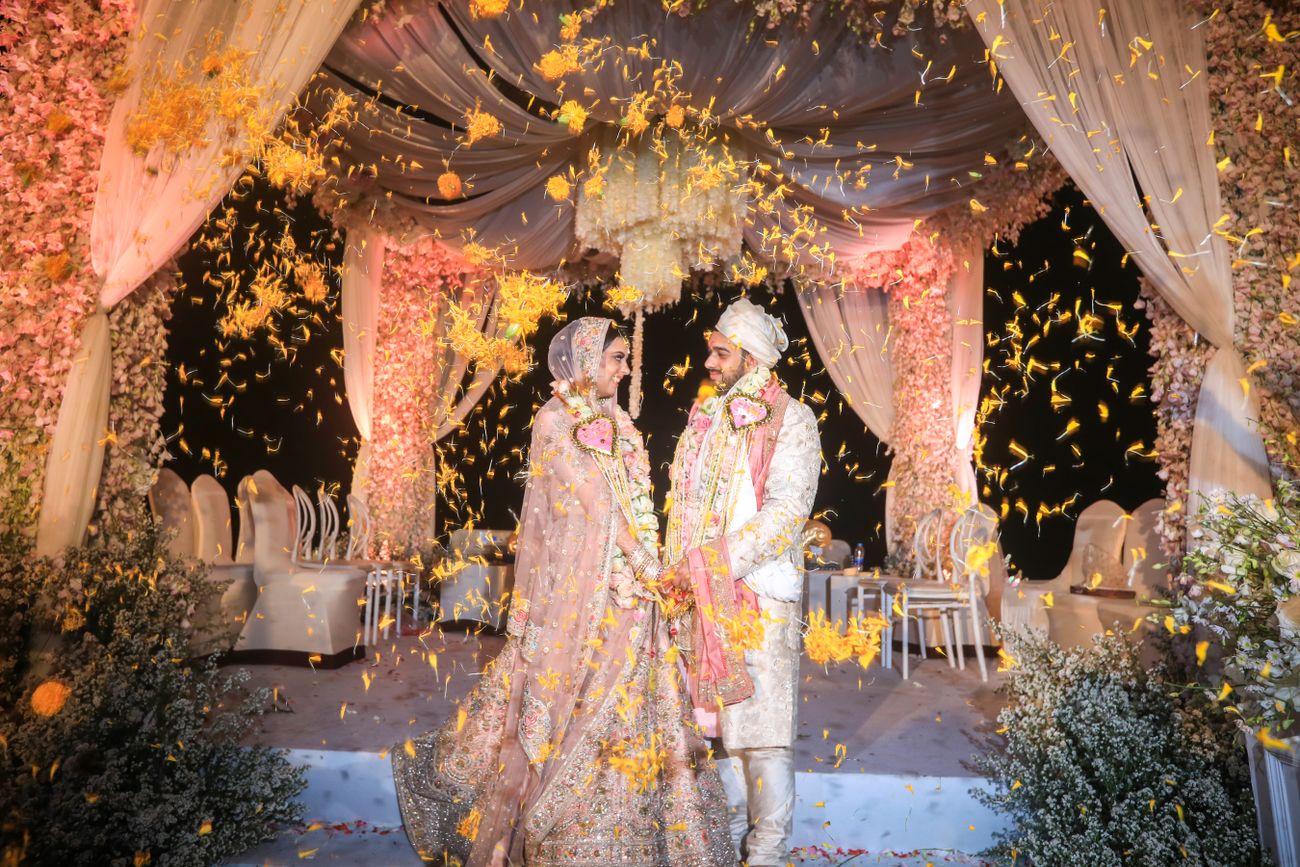 Simran writes about how they met and how facebook played a part in getting them closer to each other and eventually fall in love, "We both grew up in Hong Kong but went to different schools. Whilst it was common to know most Indians our age in Hong Kong, we didn't know each other. One day, I was catching up with my neighbour who happened to know Nicky and he called her up whilst we were together. He was introduced over the phone. As it was 2007, Facebook had just launched and everyone was getting profiles. Nicky added me on Facebook and MSN. After which, we started talking on the phone, all night, most nights and then were both eventually were invited to the same 16th birthday party and met. He asked me out at the party and the rest is history. We spent over 8 years doing long distance between the US, UK and Hong Kong whilst we were in university and working abroad and finally tied the knot after 12 years, having dated since we were 15. We are both media professionals, I'm a Media & Entertainment consultant and Singer, and Nicky is a Producer, Actor and Presenter. " 
The Sangeet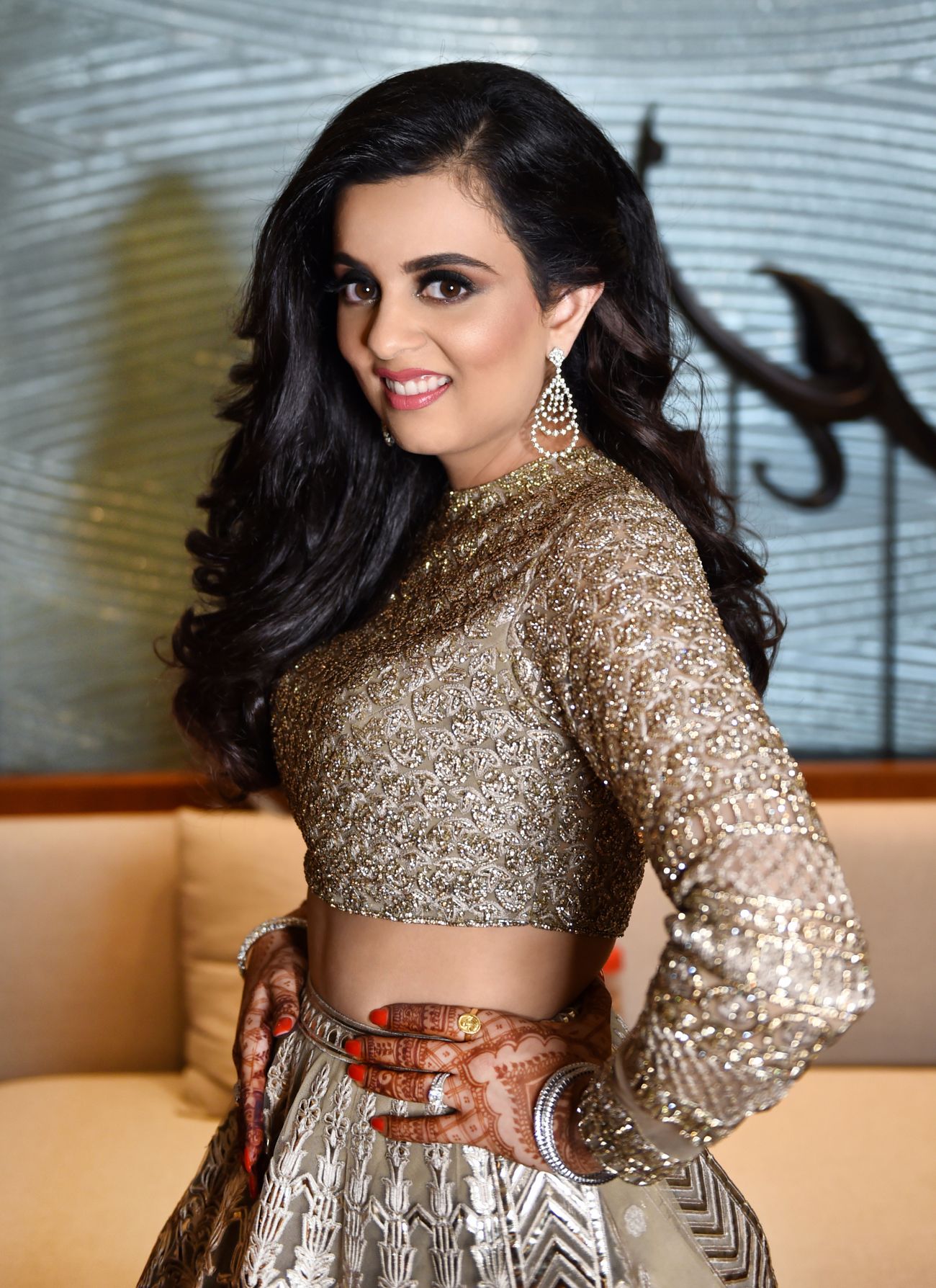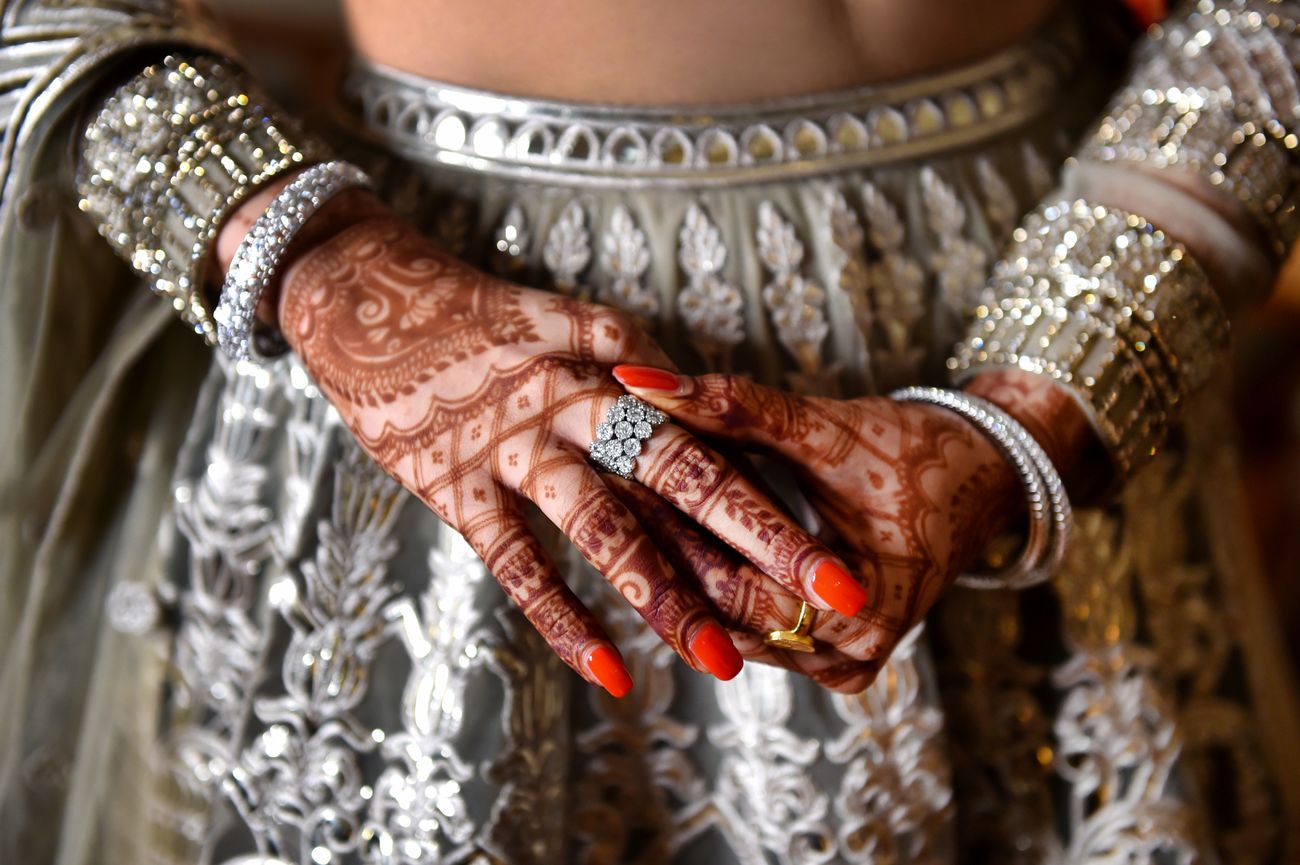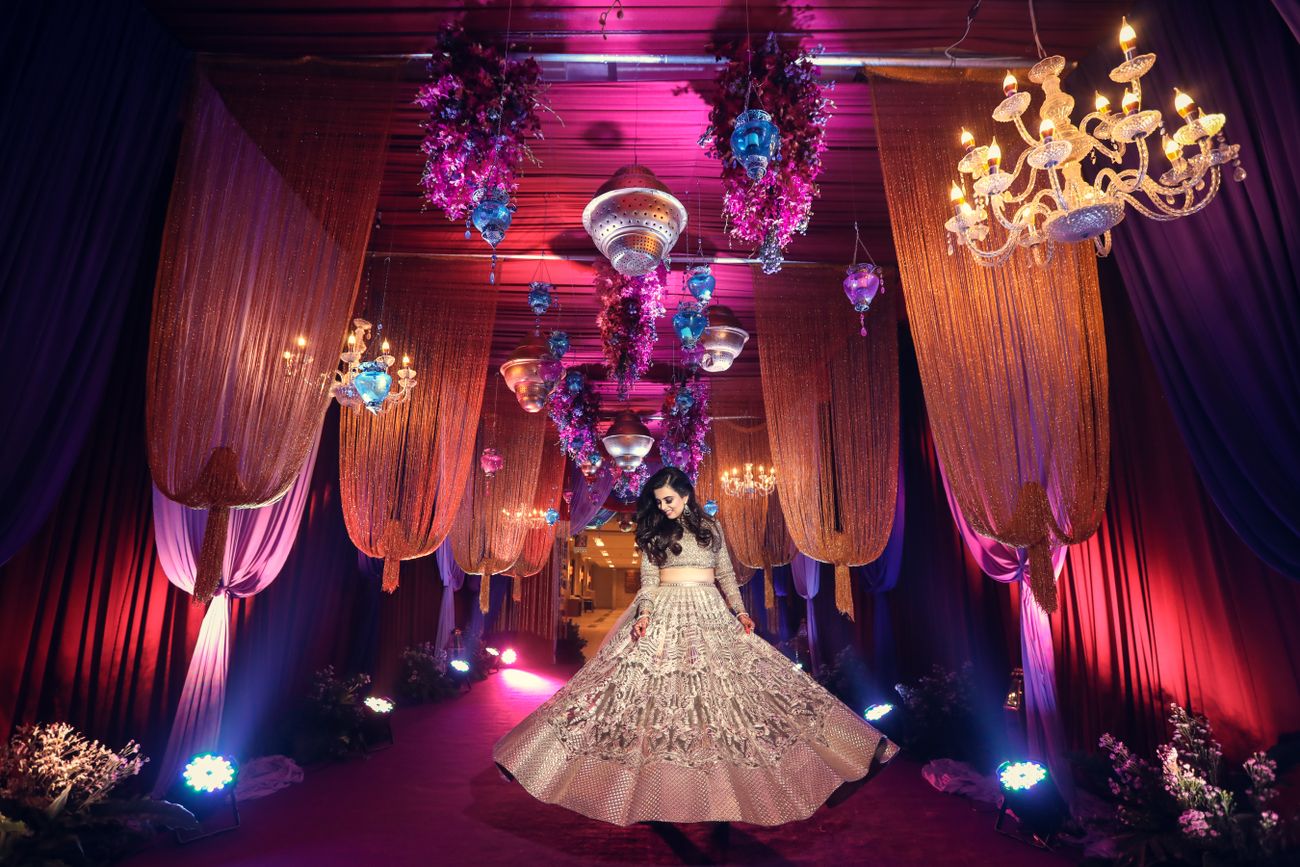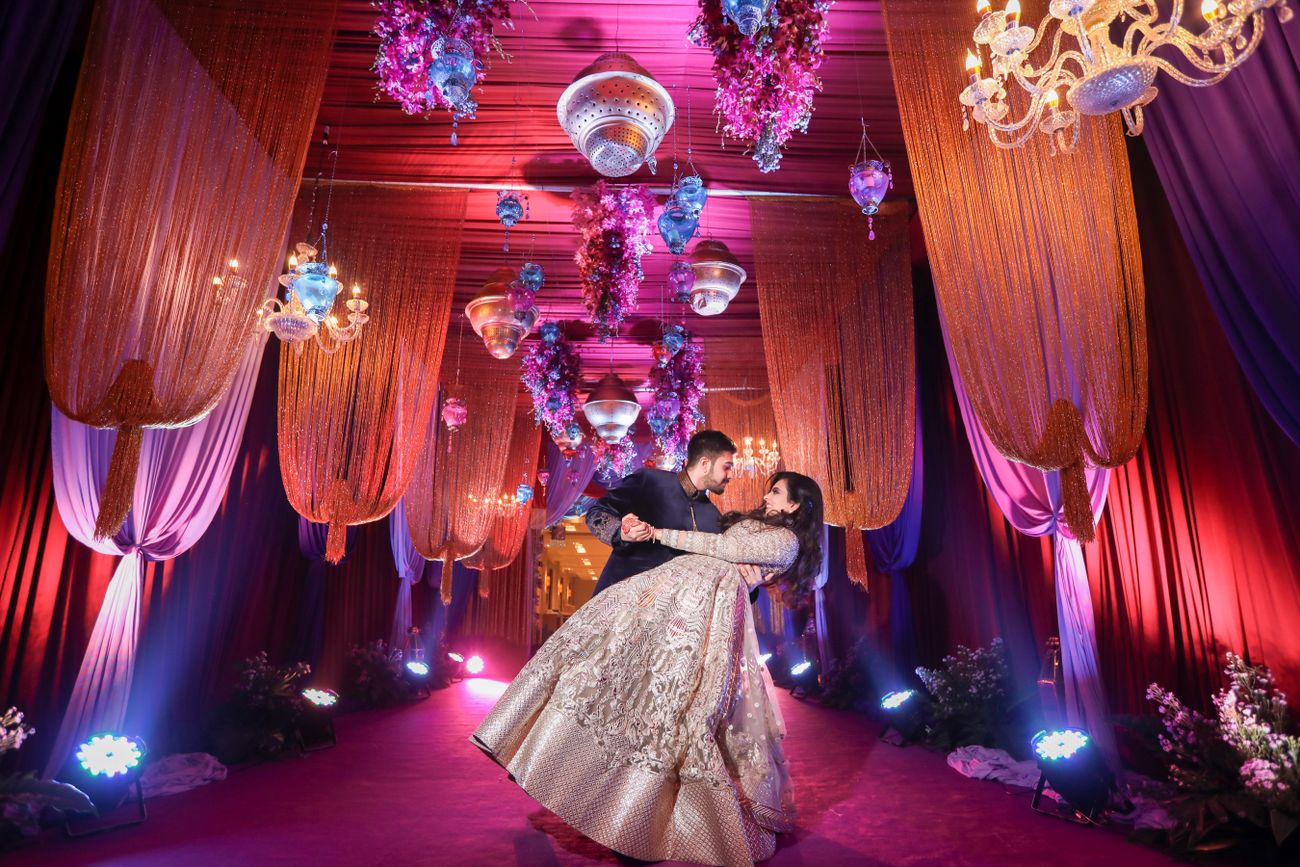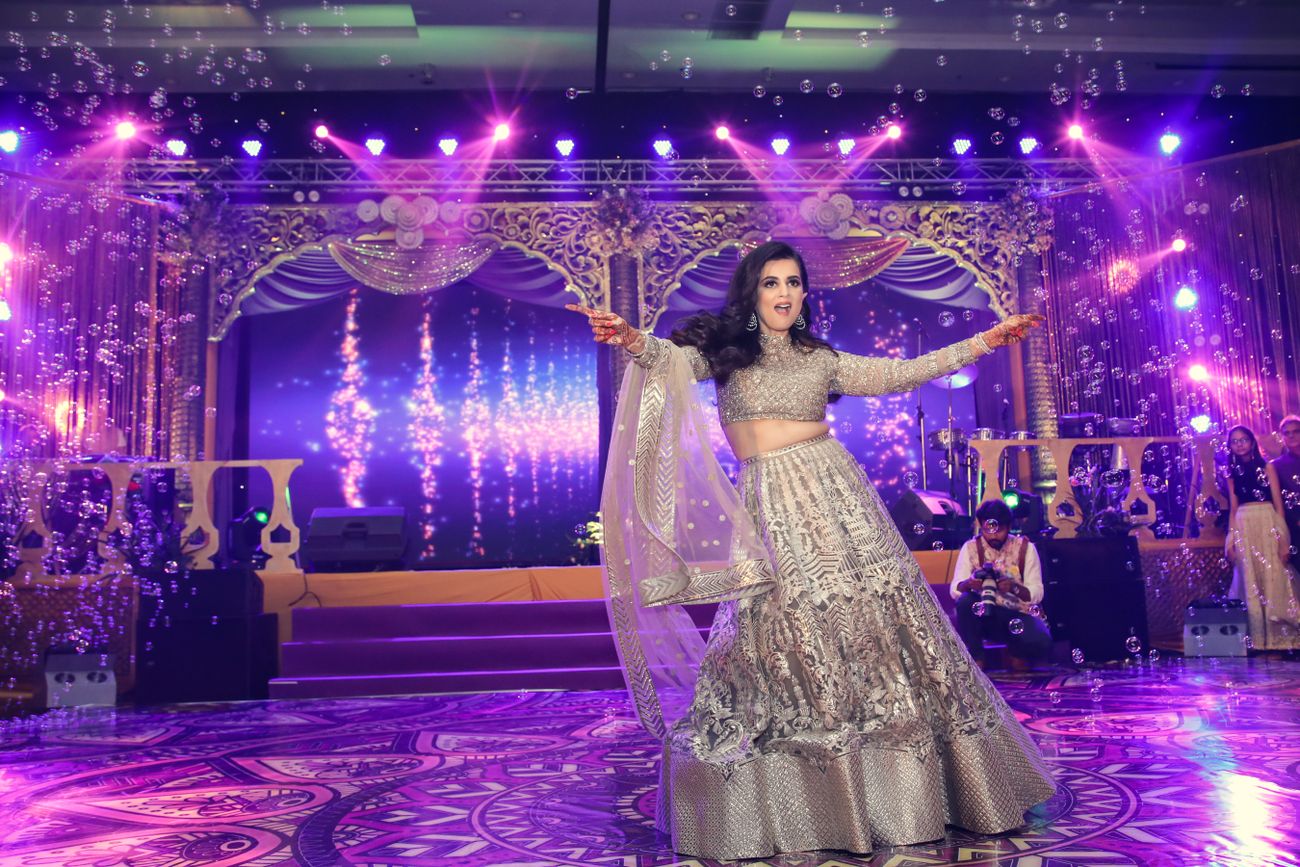 The Wedding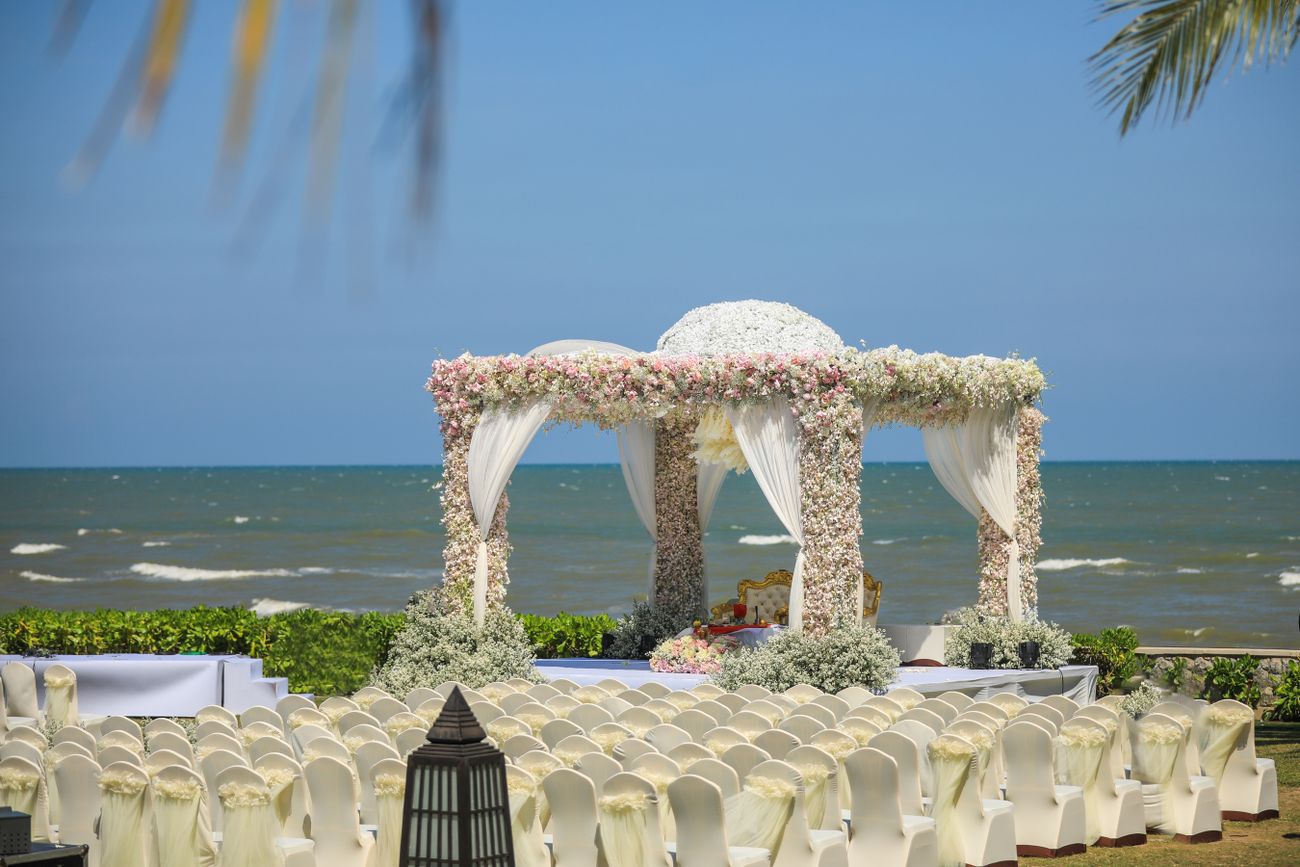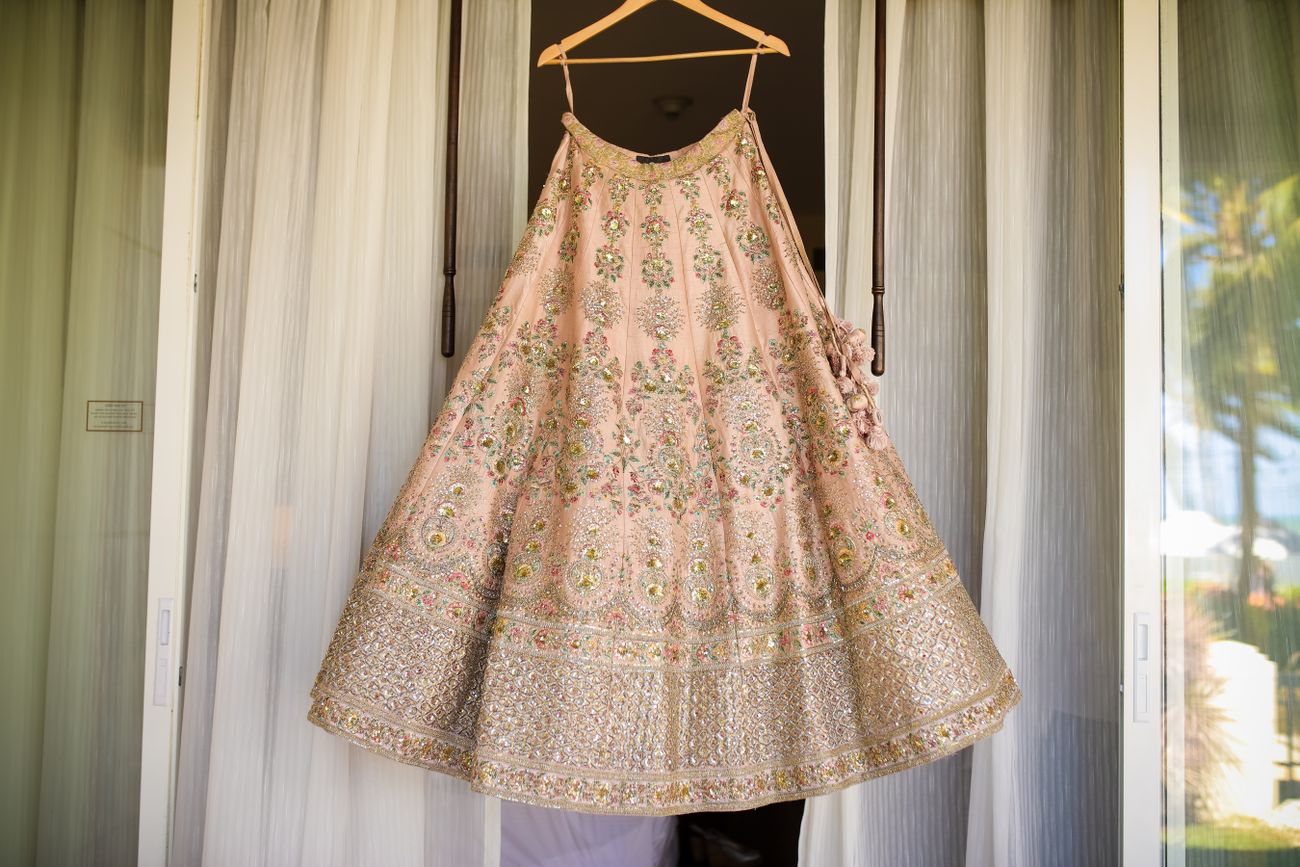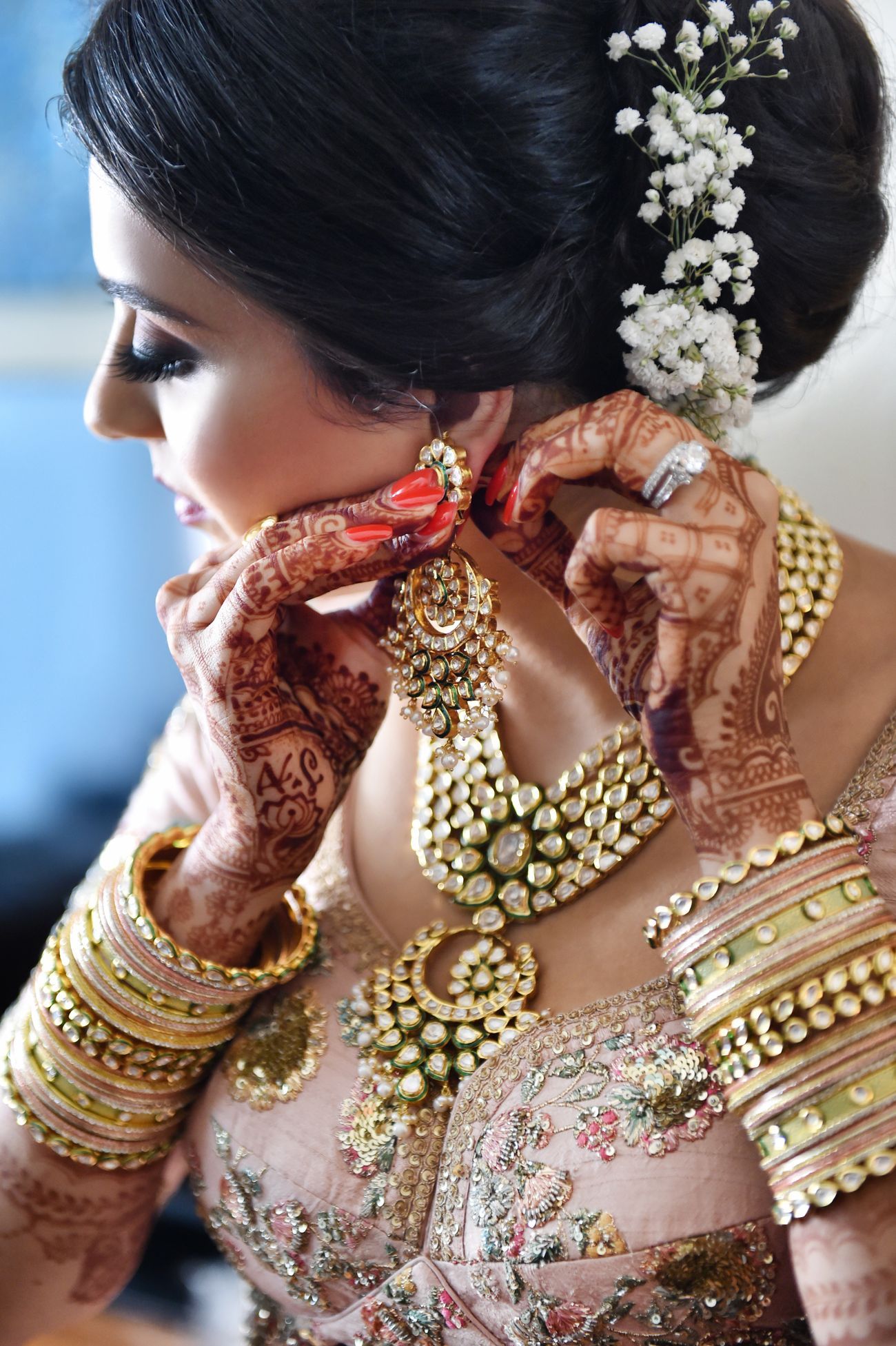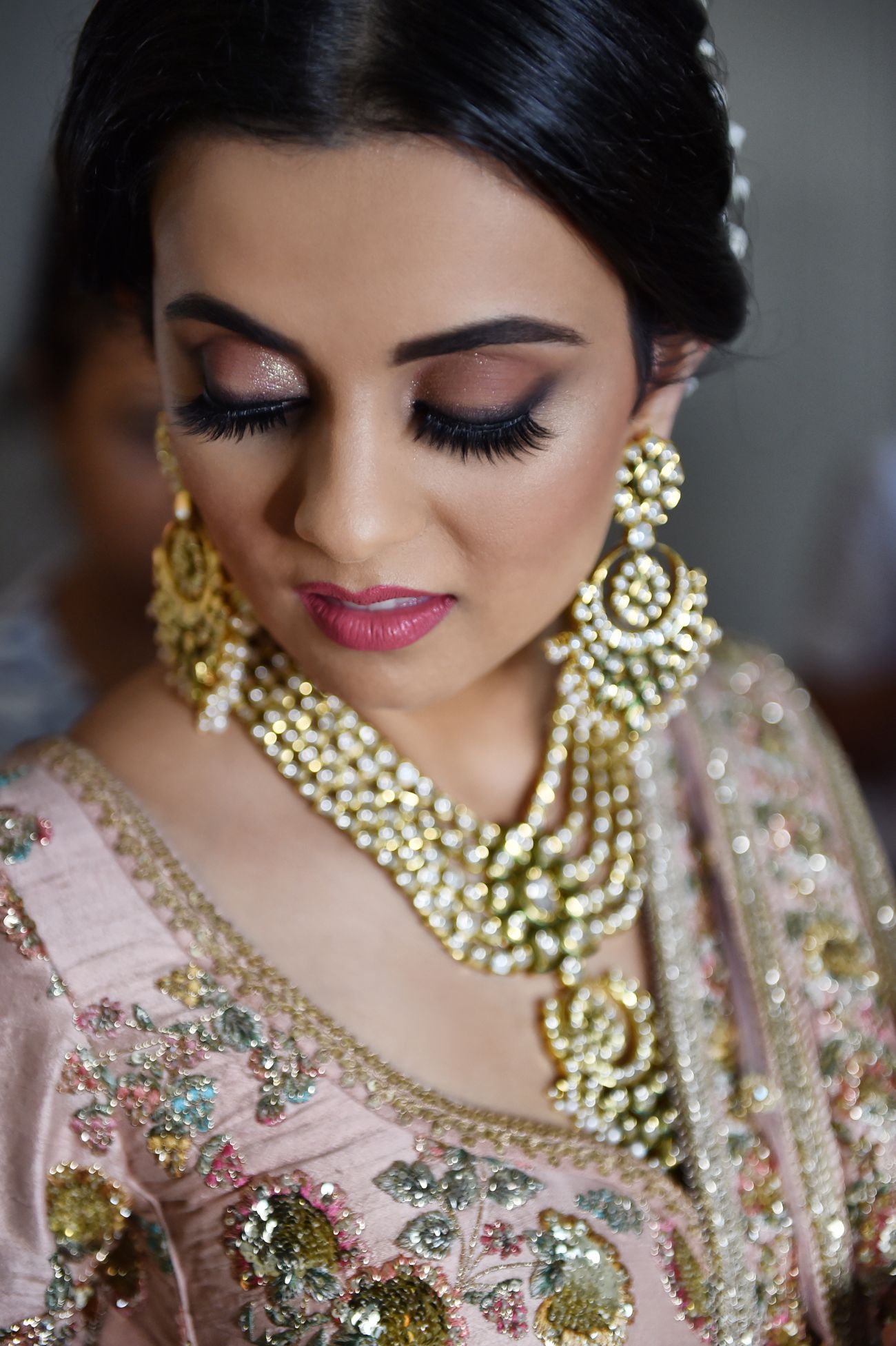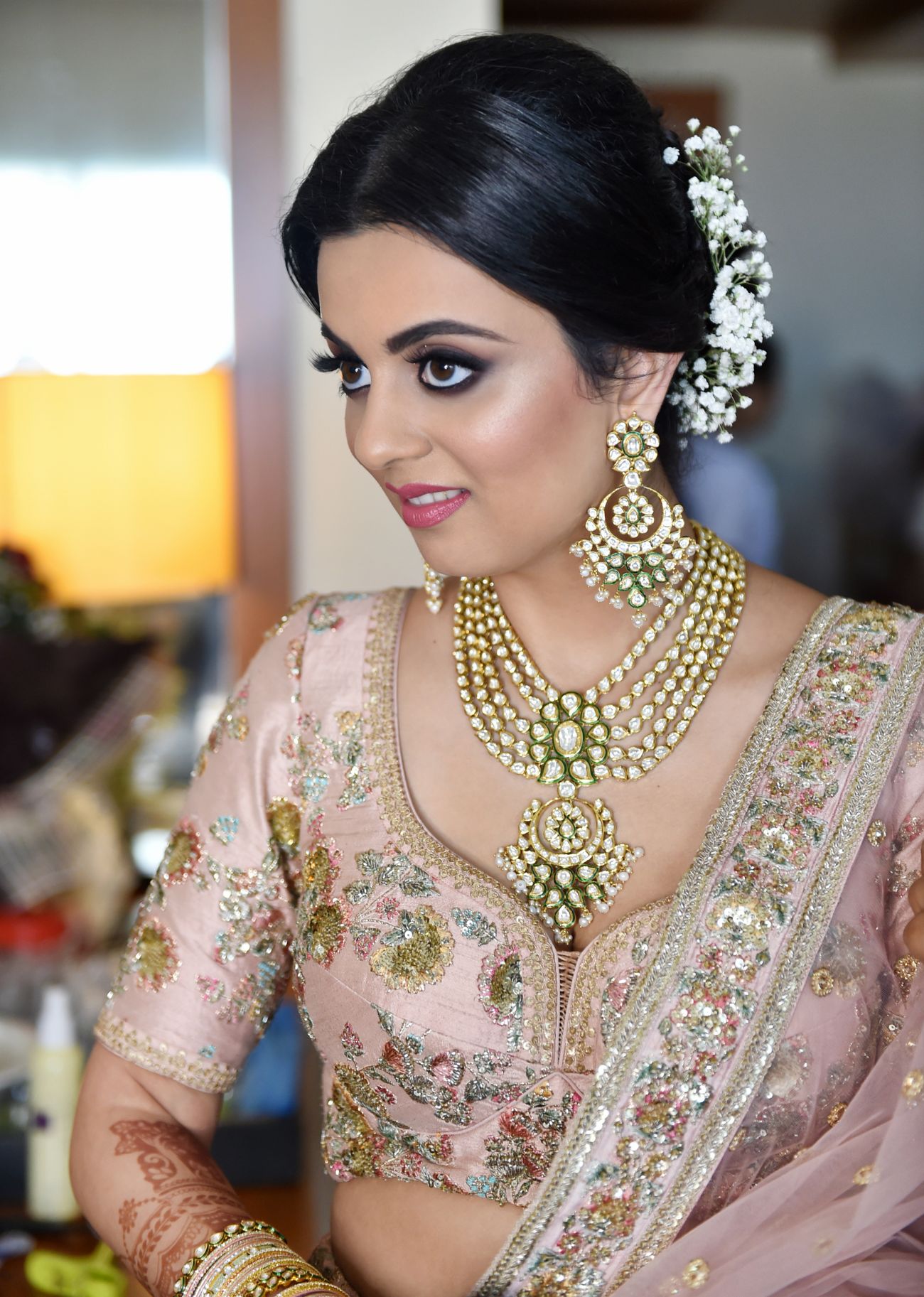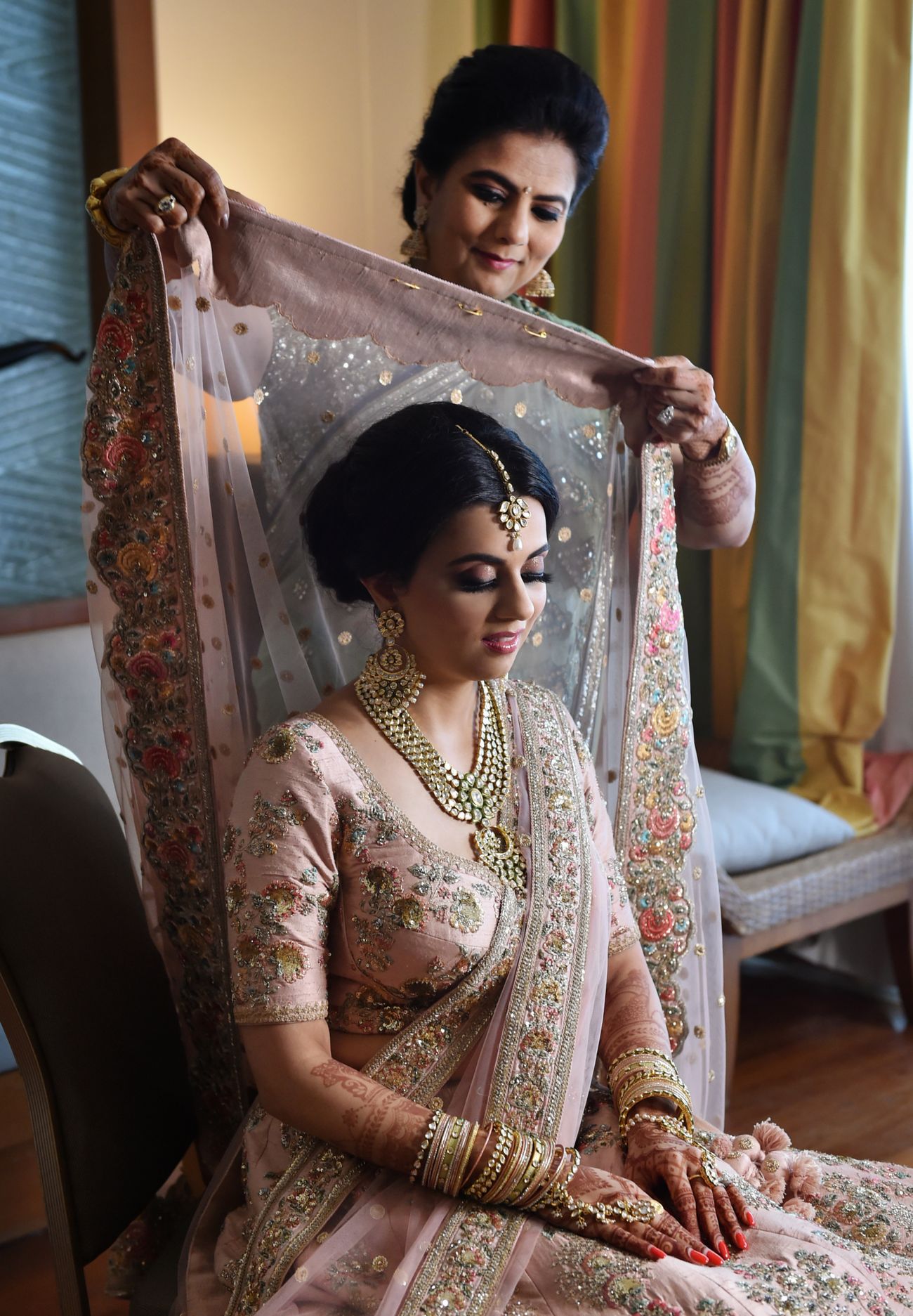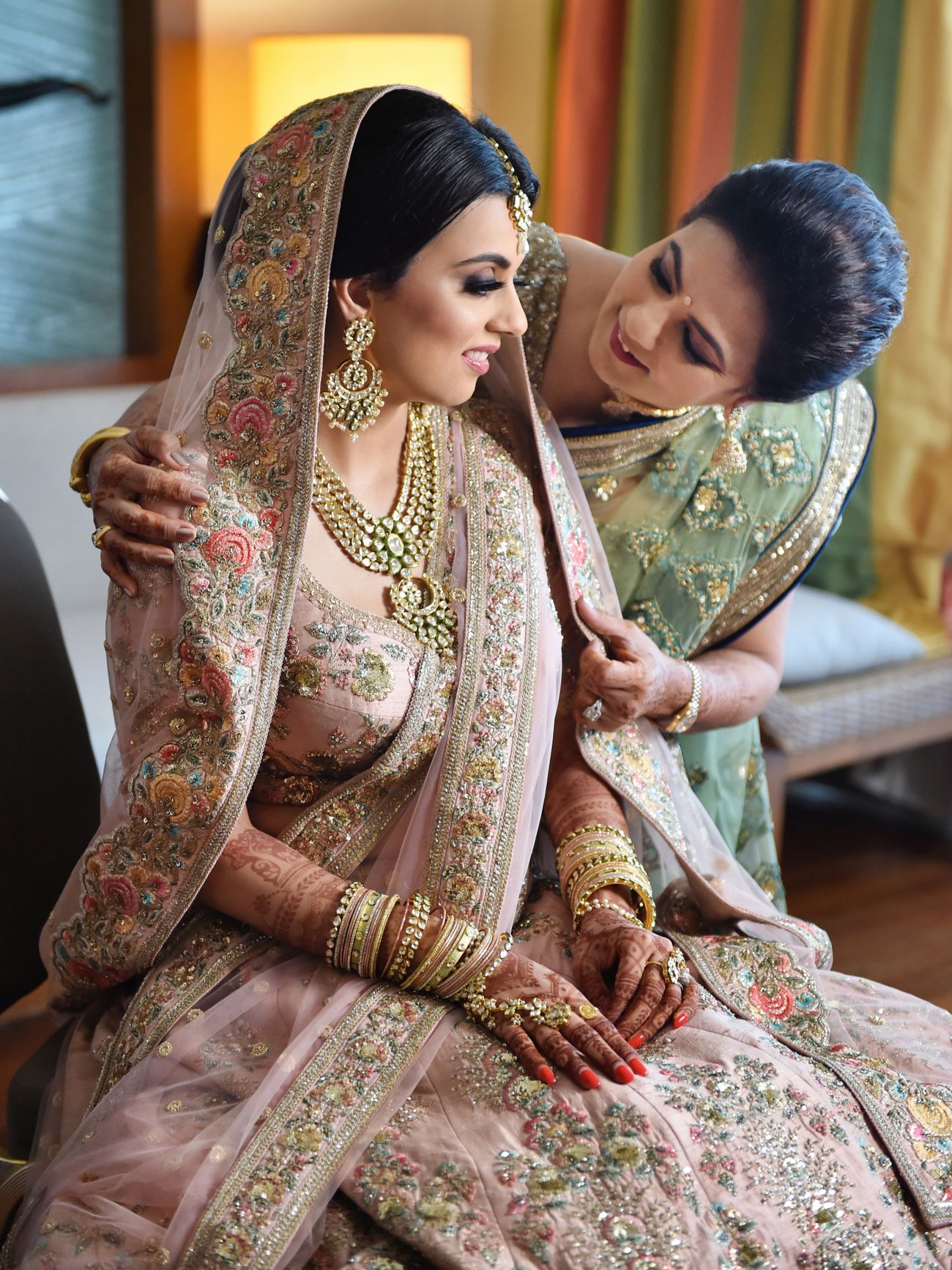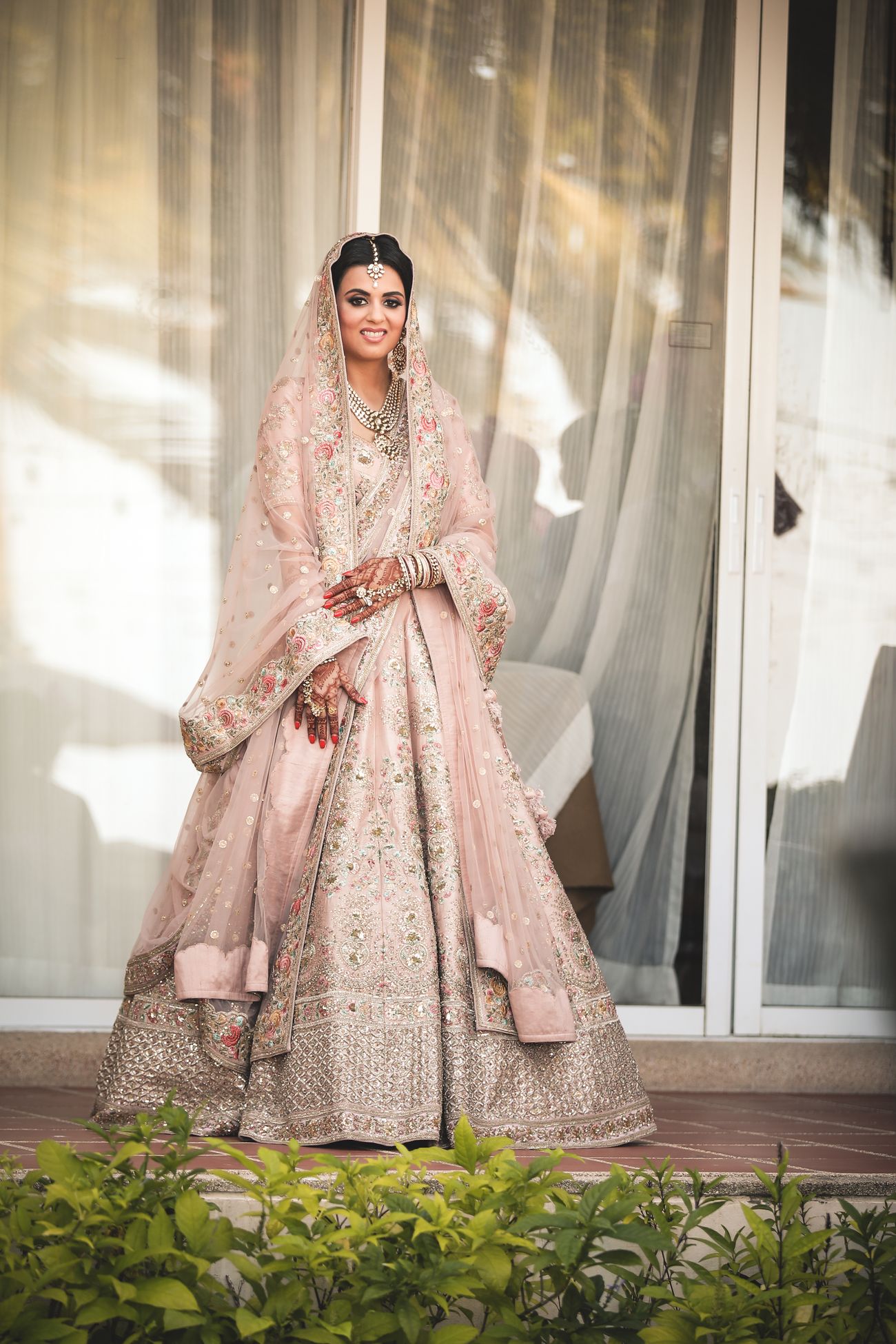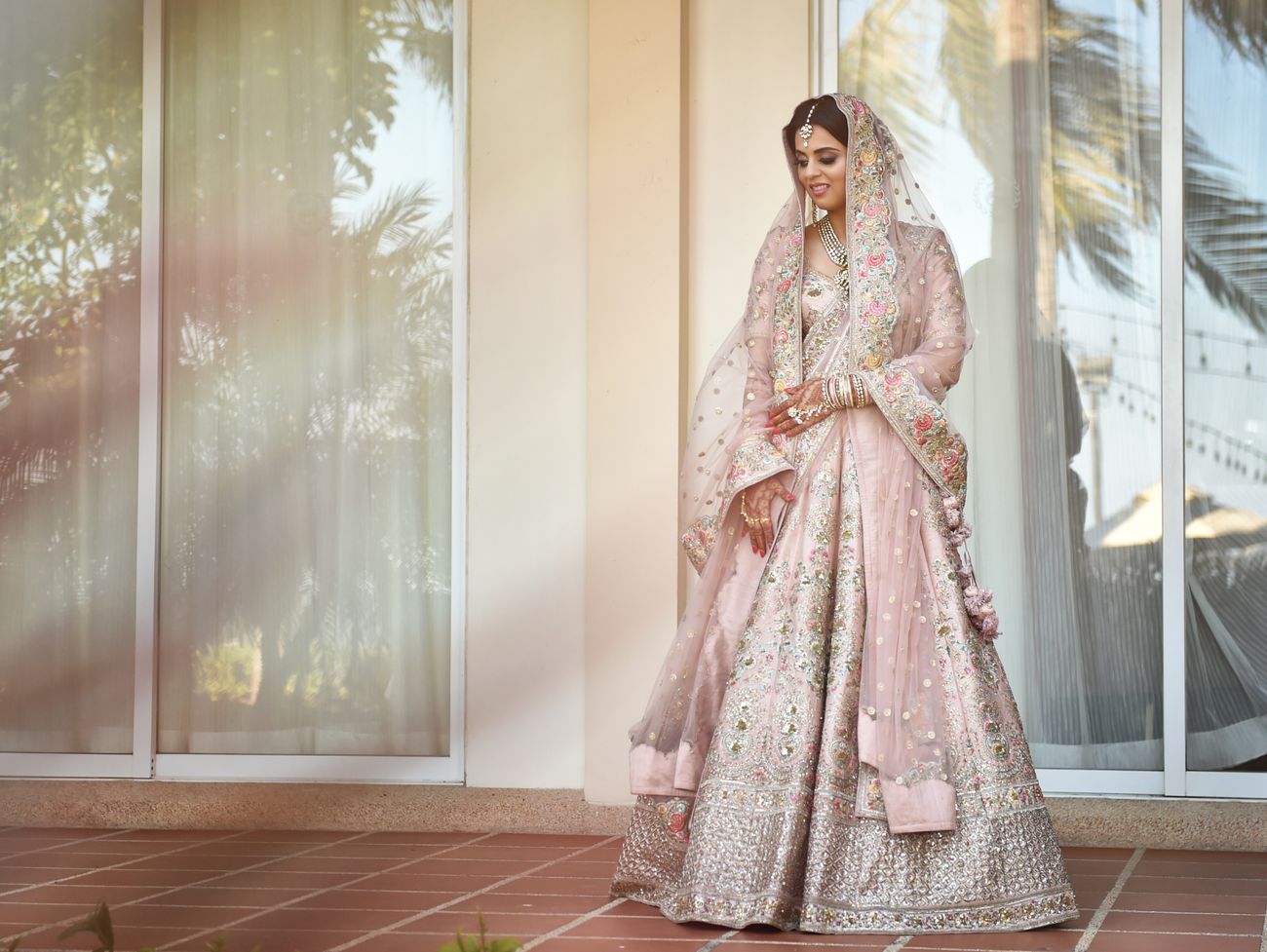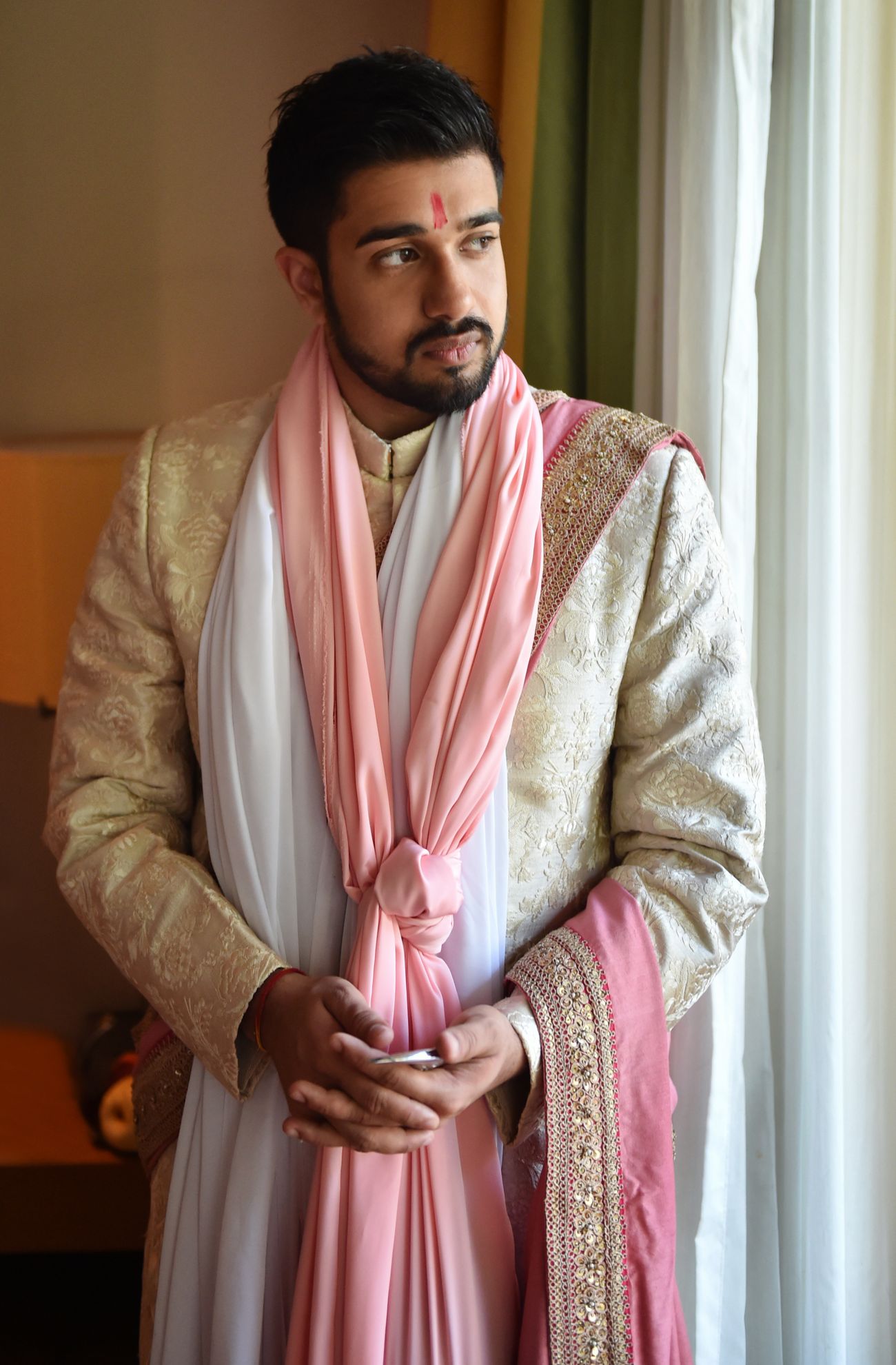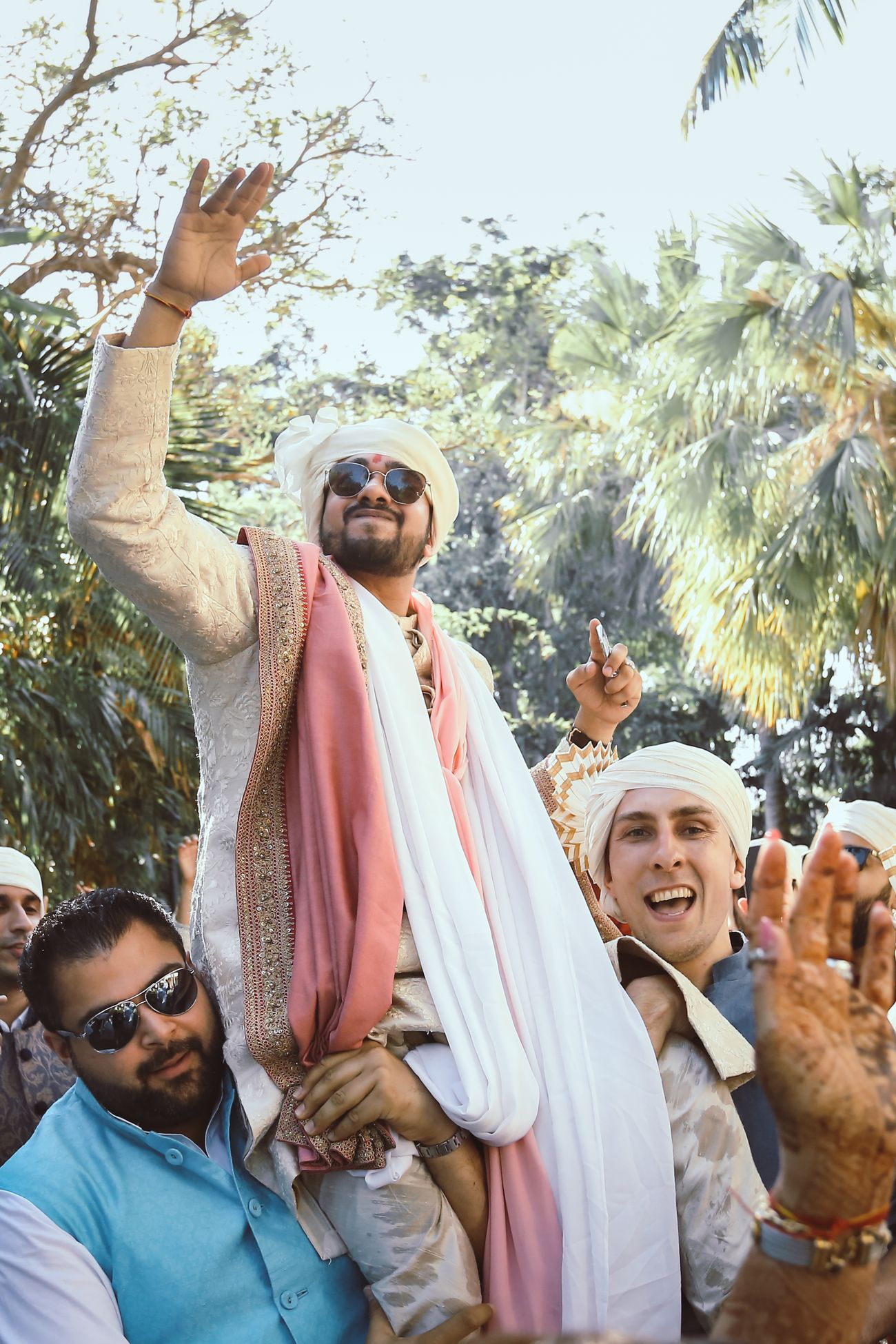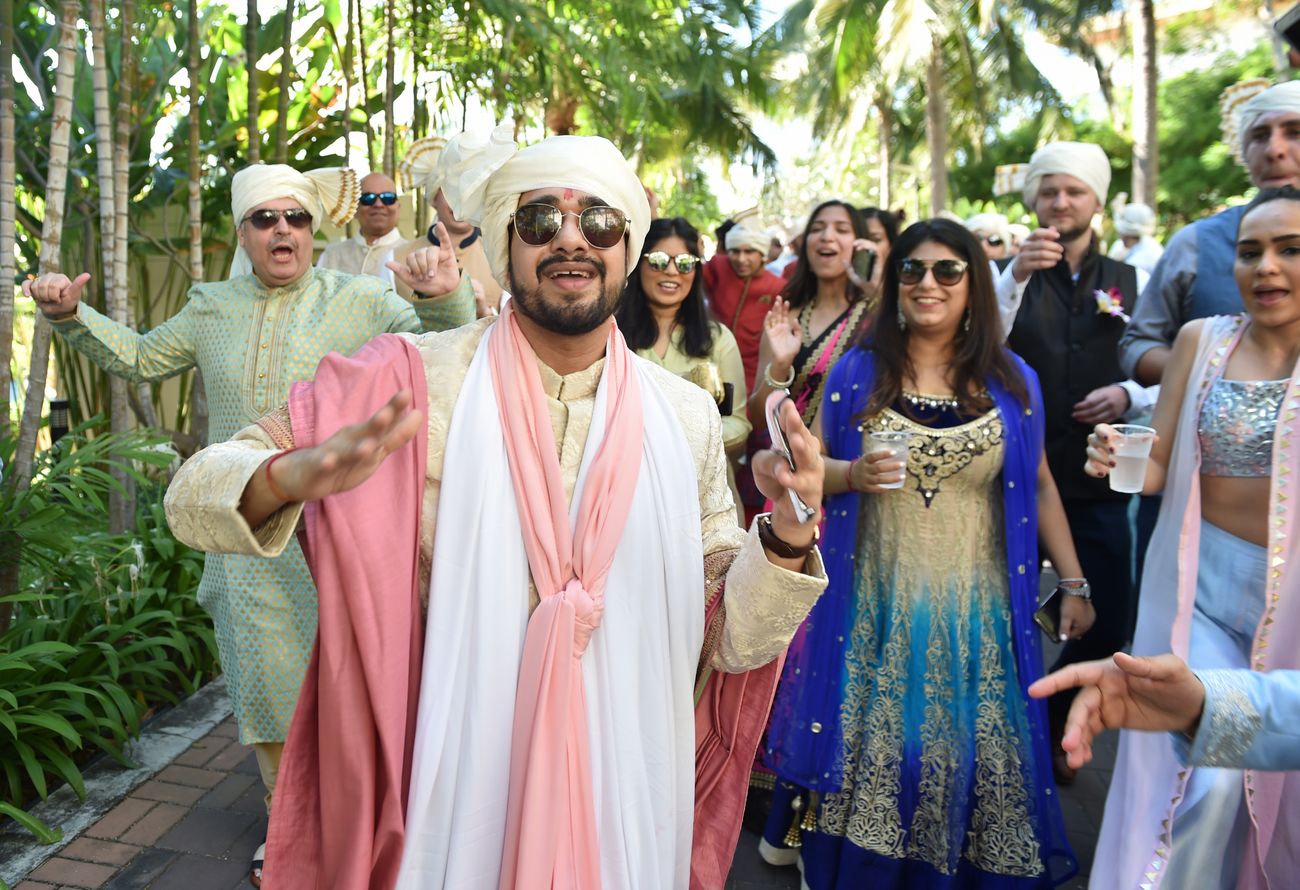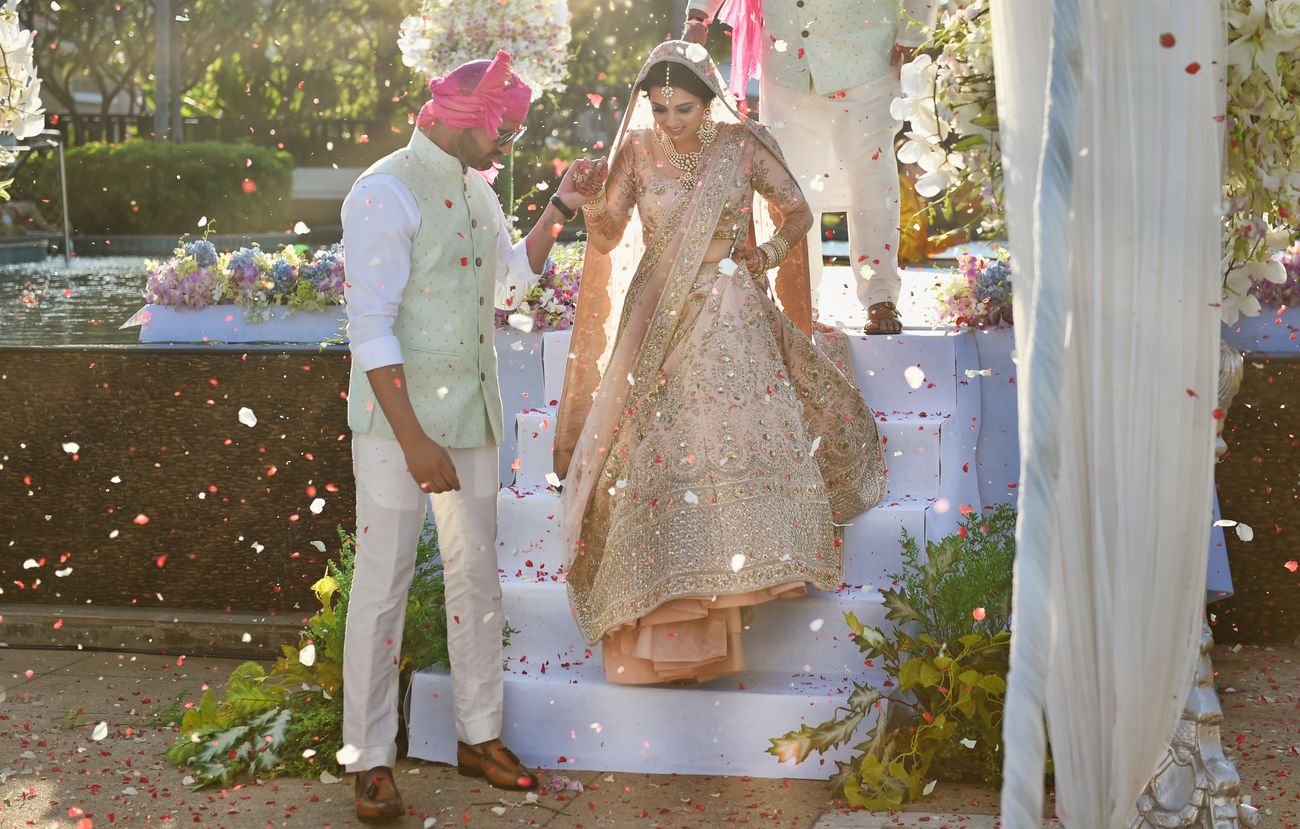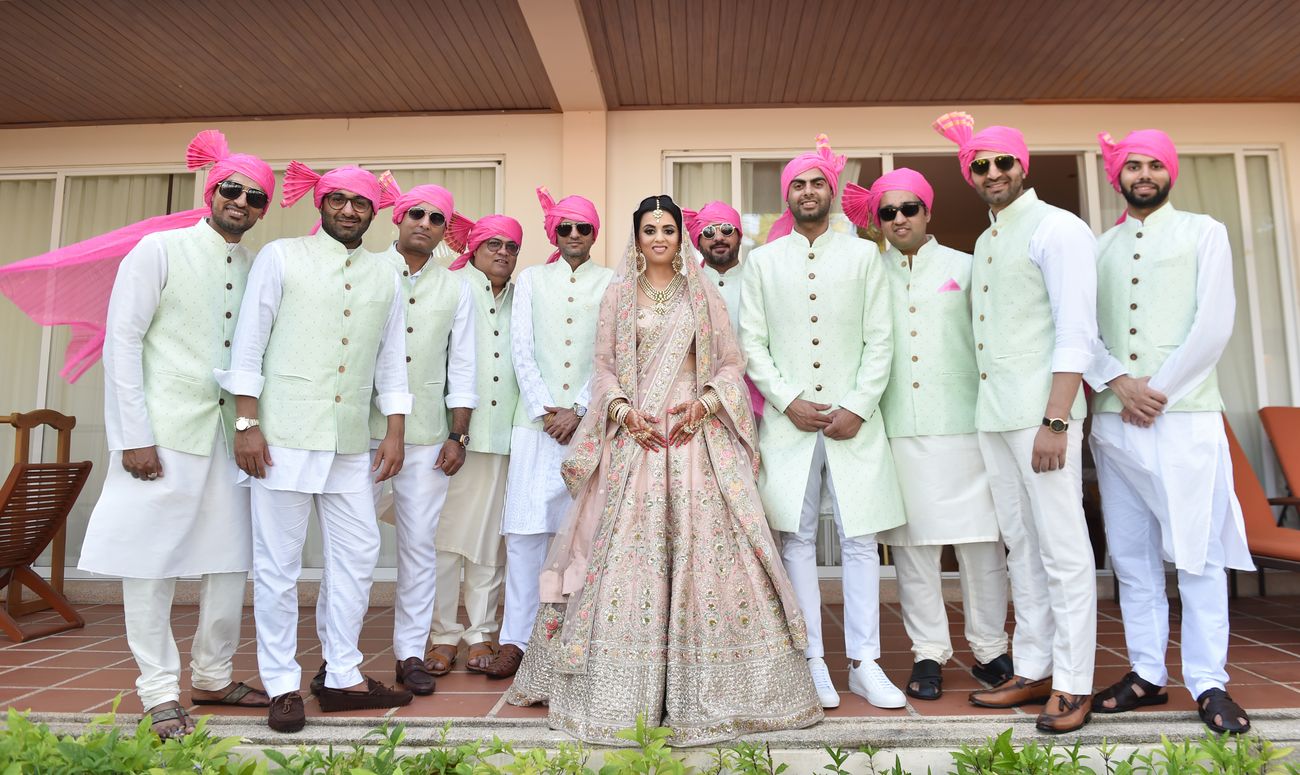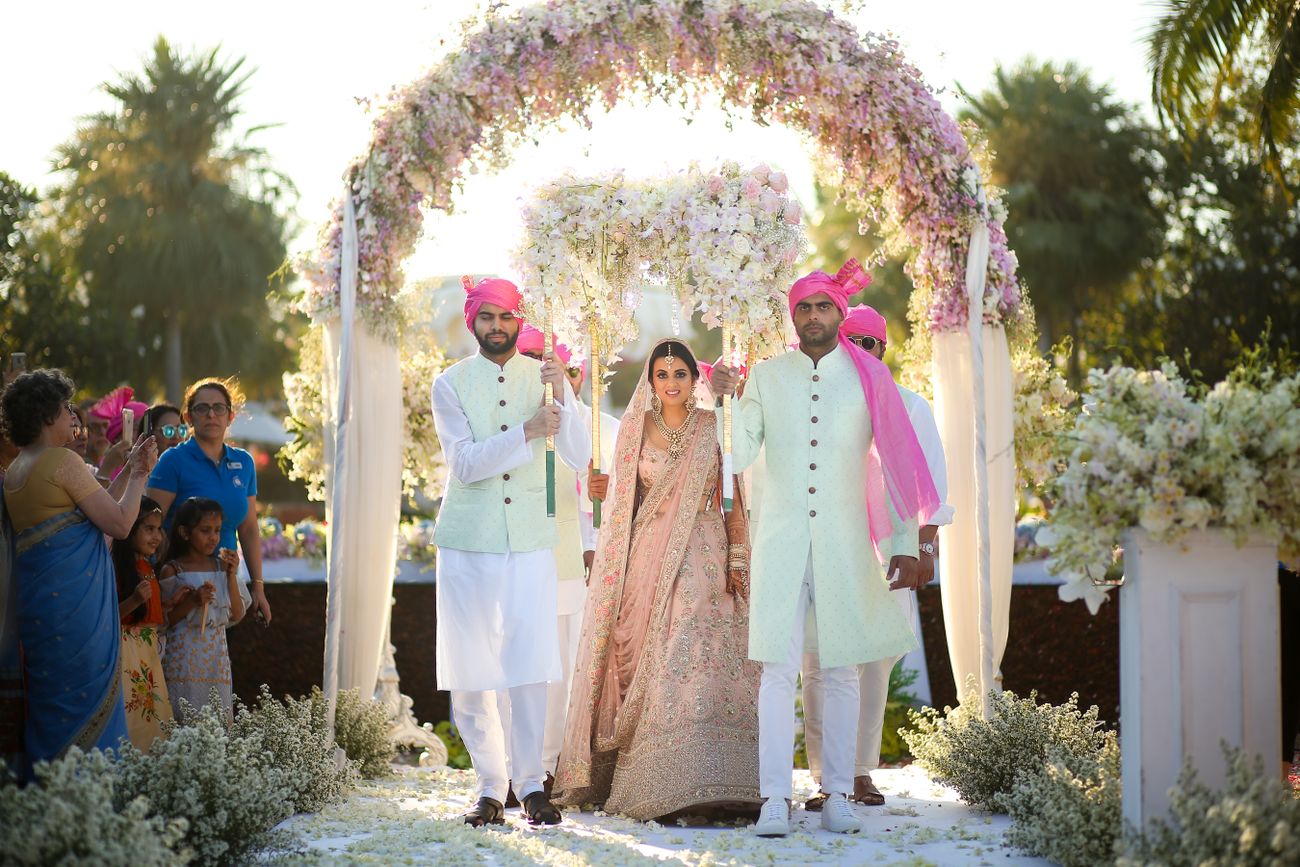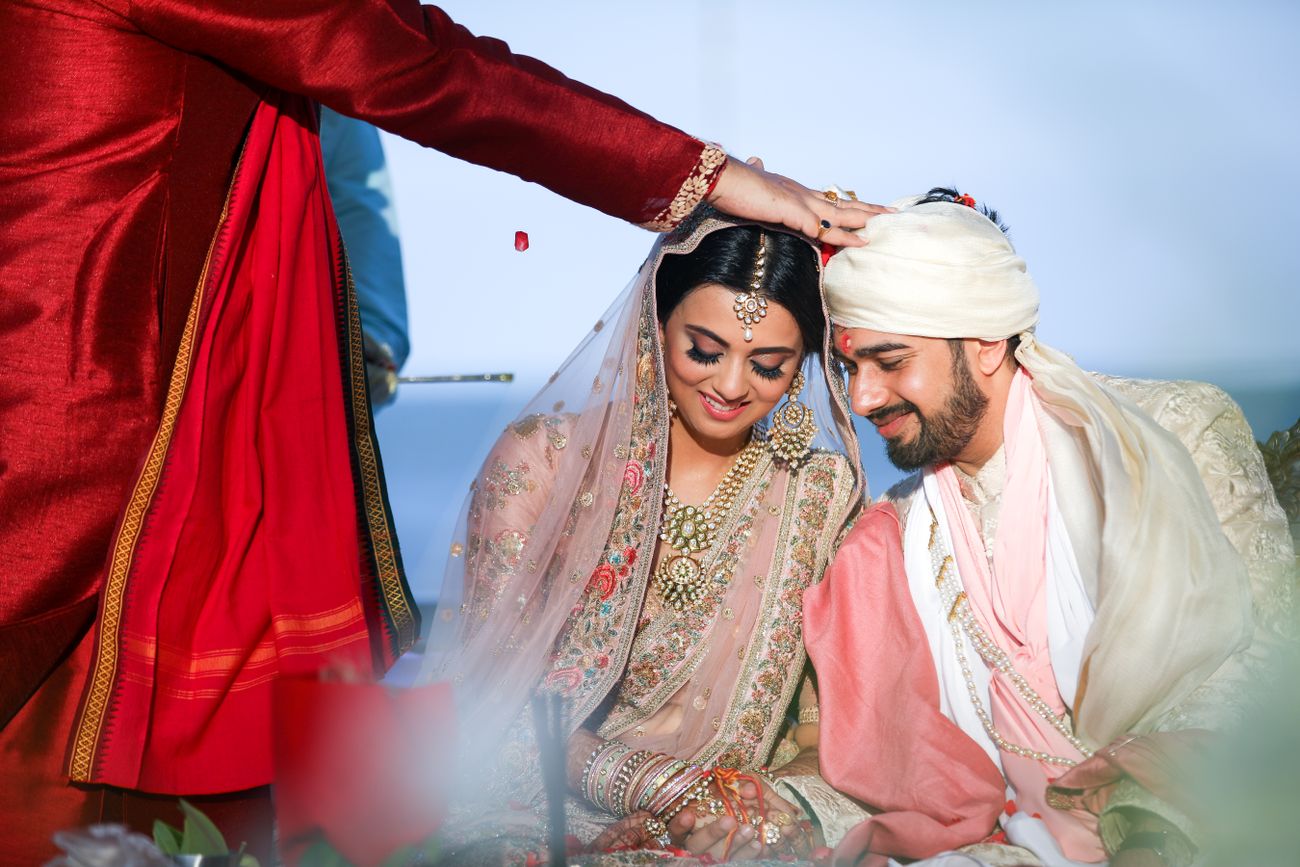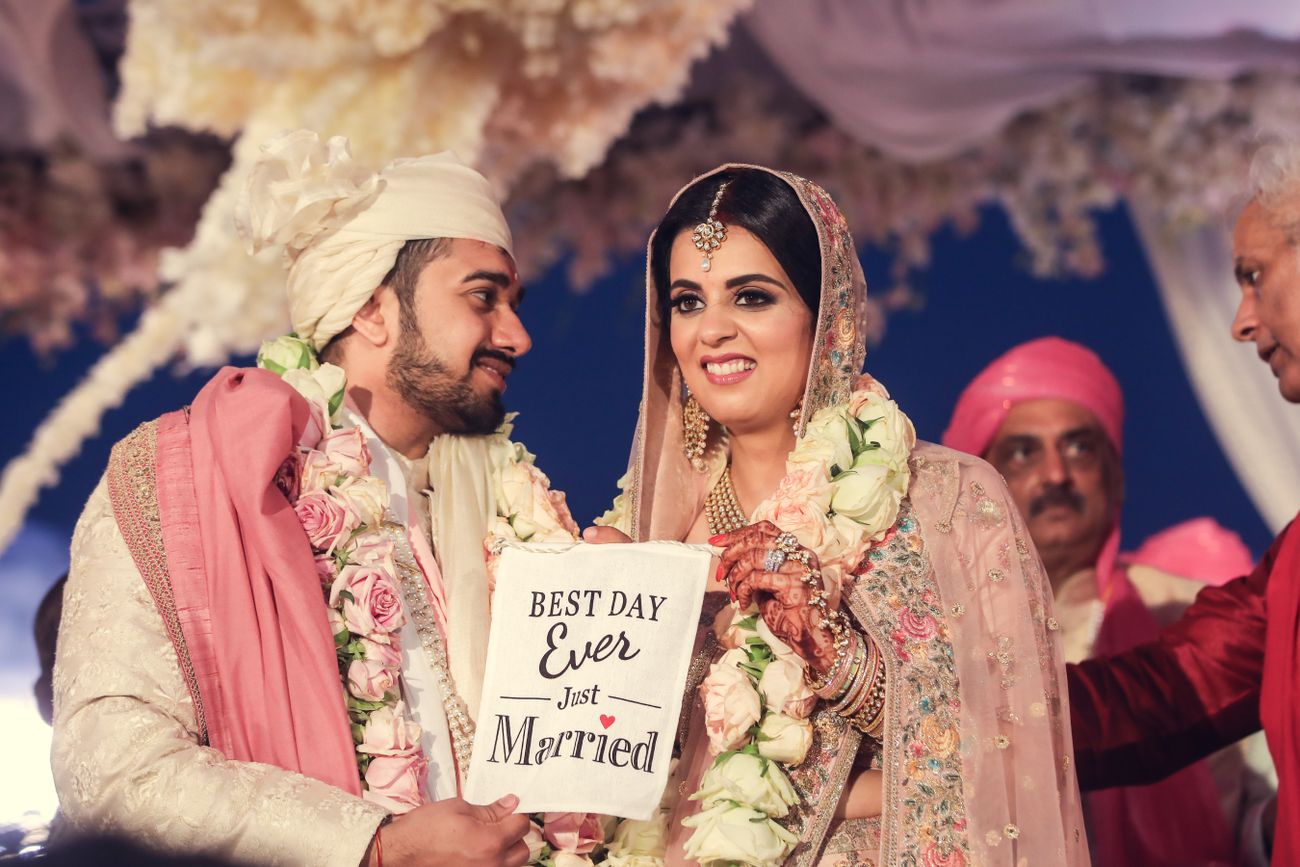 The Reception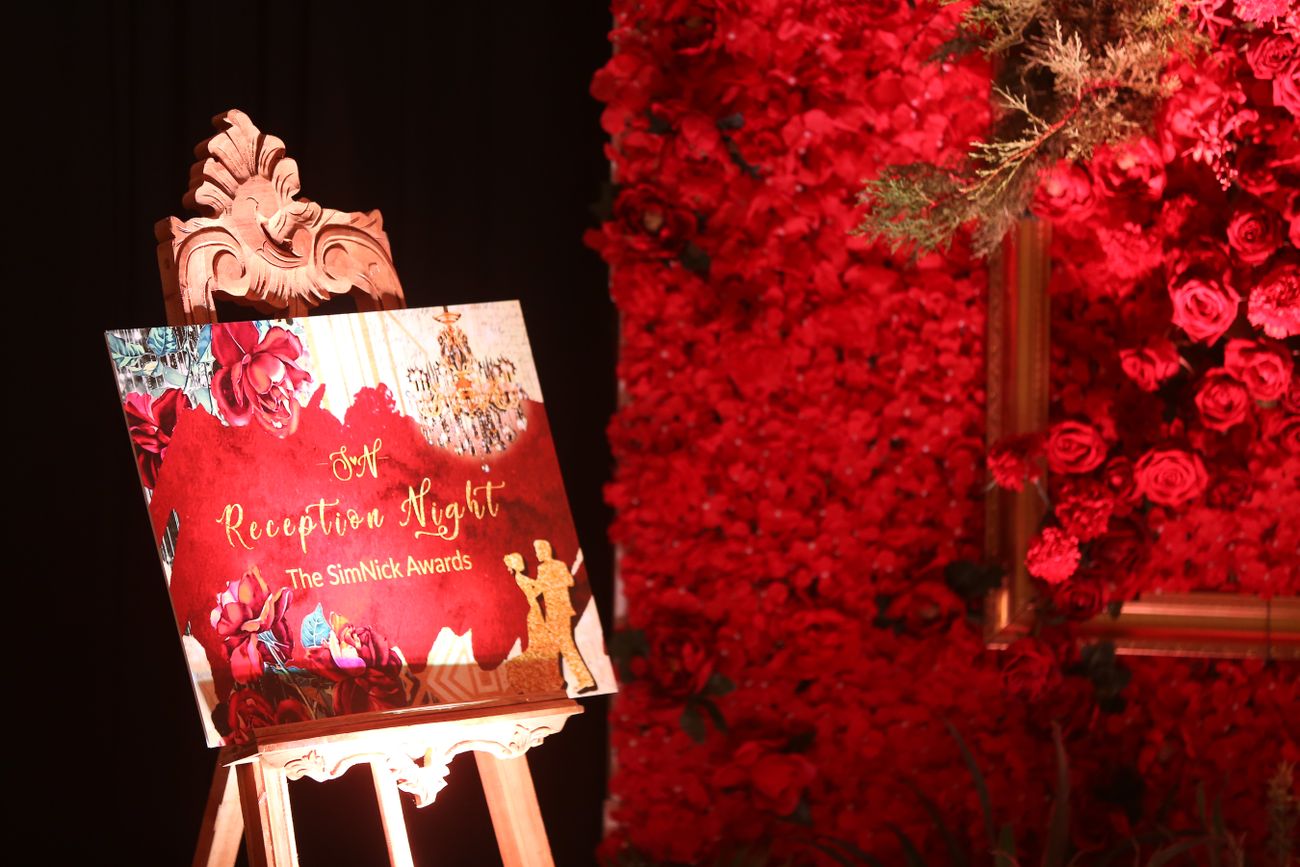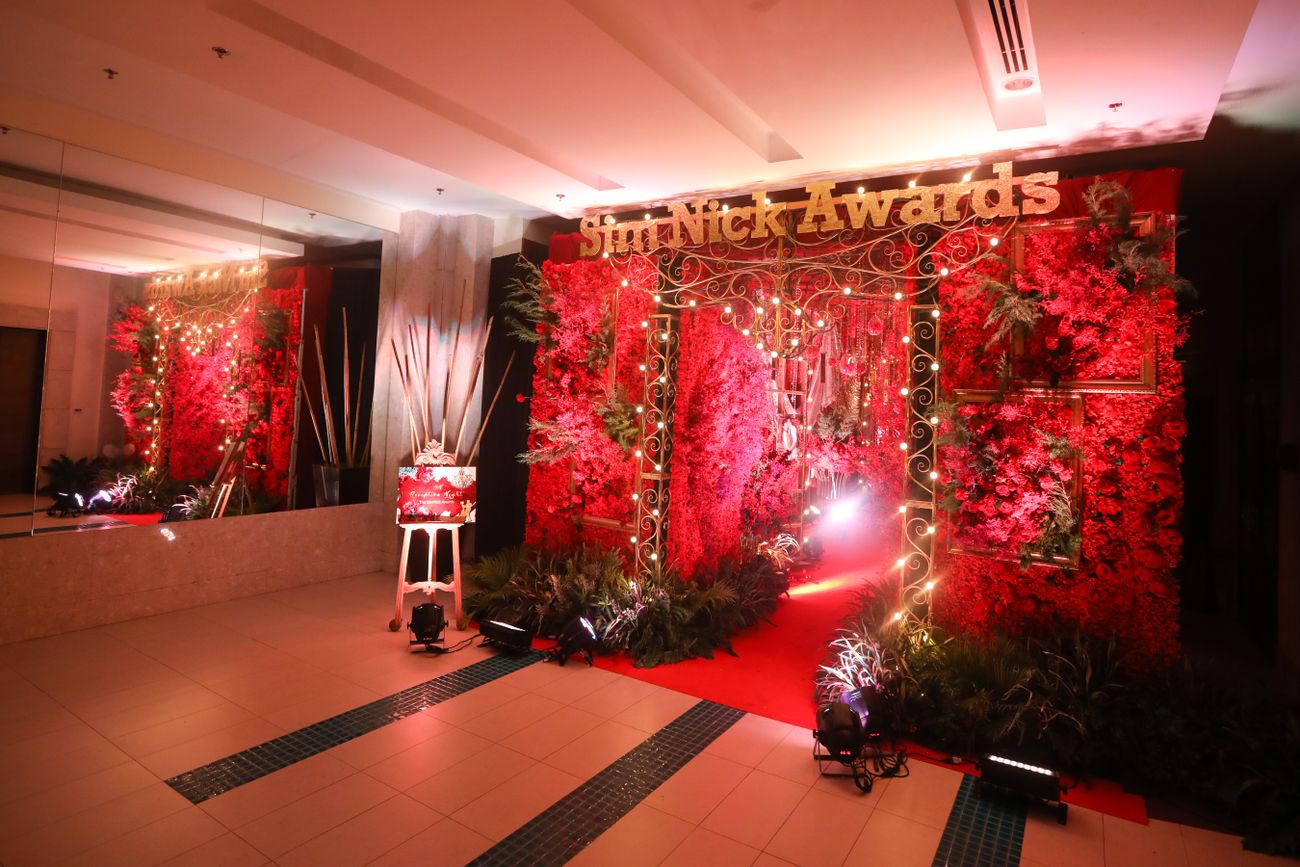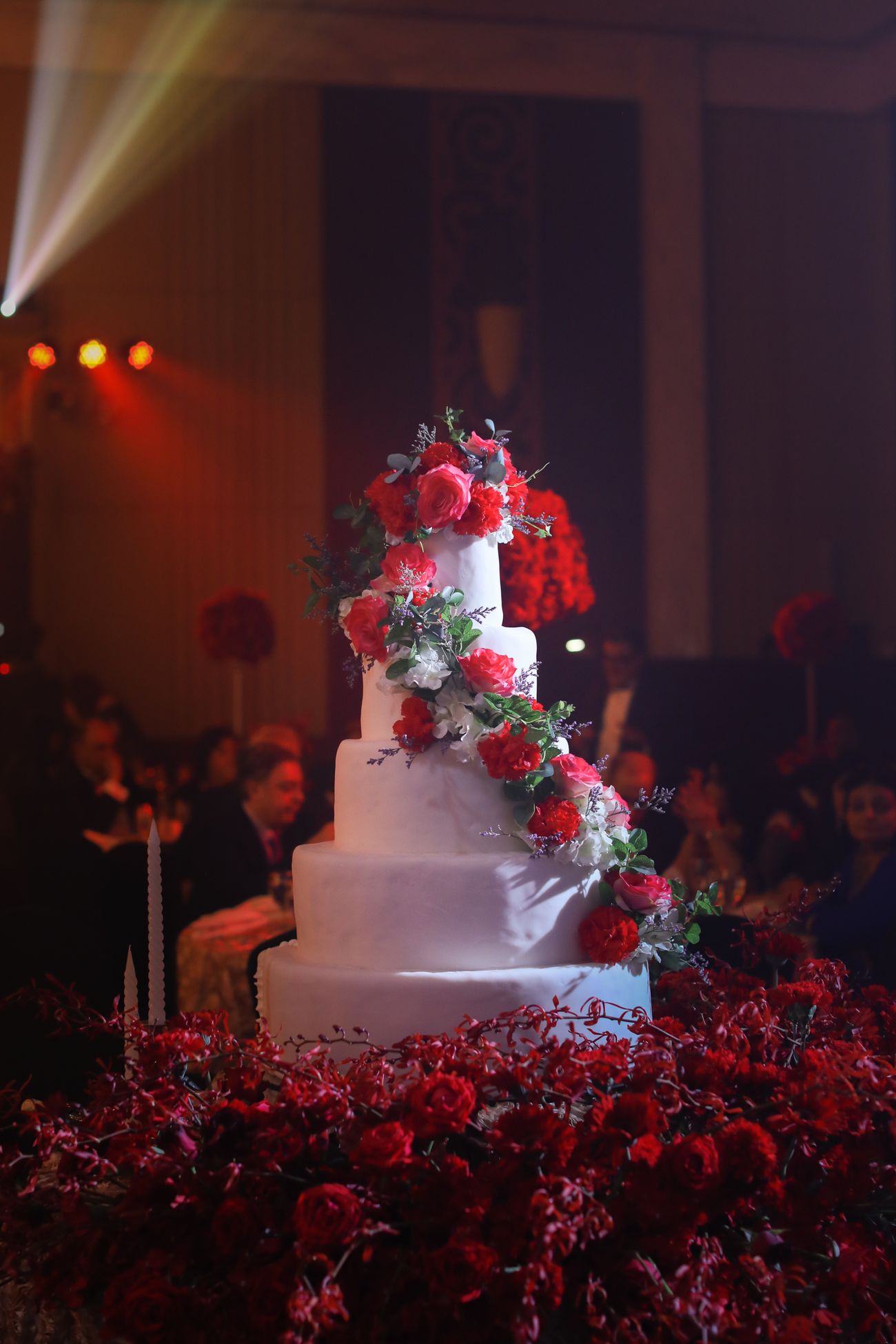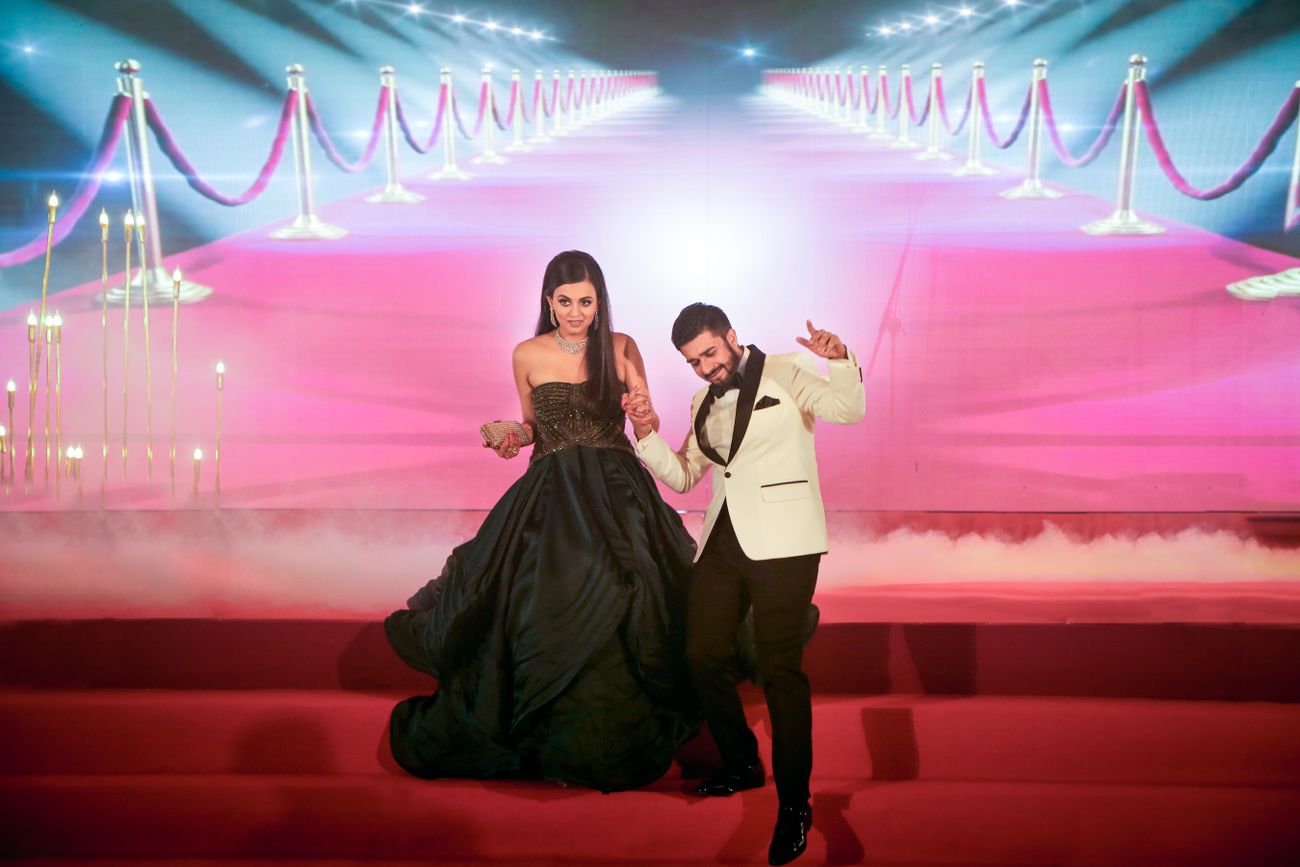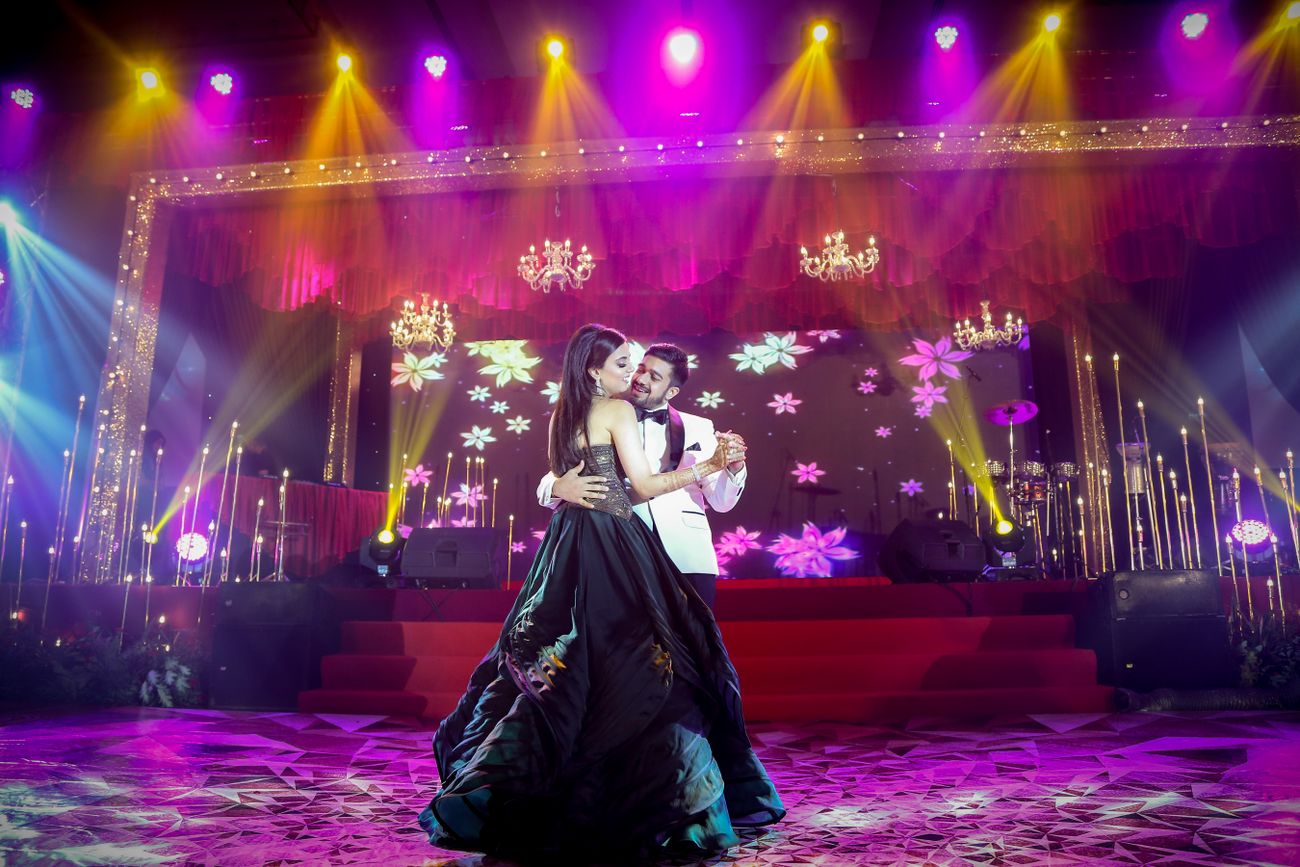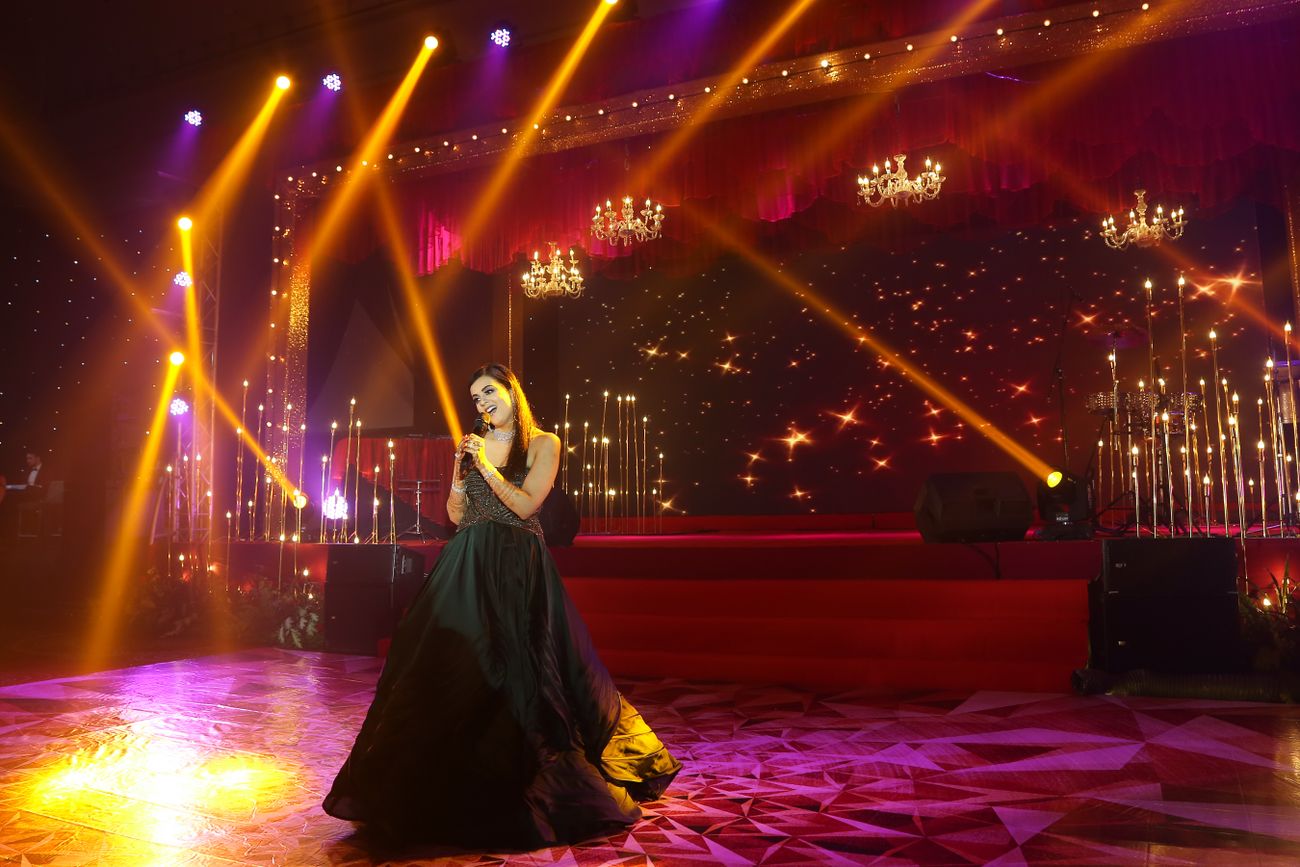 From The Bride: 
We had our wedding in Hua Hin in Thailand at the Sheraton Hua Hin Hotel and & Spa. As a bride, I had to have a few must haves:
I wanted our wedding to be personal to us. As part of this, we organised each event theme as an element of our love story from our Back to School youngsters party resembling our high school years to our Around the World pool party for our long distance relationship and our SimNick Awards Reception indicating where we want to go in the future as professionals in the Entertainment sector.
I wanted every single person at the wedding to feel the love we had as a couple and as a family.
I wanted everyone (including us) to have the BEST time and have lots of fun and create memories to last a lifetime!
We used WedMeGood extensively through the process. It's extremely handy
having so many references for vendors and guides on how to plan your wedding in one place. I got loads of tips on fashion and looks from the Instagram page, I would highly recommend it to any brides looking for inspiration for their weddings. 
Vendor Reviews: 
Photography: Ali Ghorbani 
Ali G is a household name in the wedding photography scene and when we worked with him we realised exactly why. With his wealth of experience and professionalism, there is no one better to capture these precious moments. Ali really went above and beyond for us, making sure that when we were overwhelmed or stressed, he stepped in and reminded us to have fun. It was like working with a close friend rather then a vendor. Not only are his pictures stunning, but Ali is a real pleasure to work with. 
Videography: Picture Perfect India
I've been following the work of Picture Perfect for many years now. Having been my personal favourite video team due to their incredible style of storytelling, it was so exciting to have them on board at our own wedding. They did a fantastic job of making us feel comfortable and capturing every moment of the wedding we could have asked for. I can't stress how incredible their work is and how highly i'd recommend them to any bride and groom. 
Makeup: Pakkhi was absolutely incredible. She and her team at Team Vanity Salon (Nilofer) was exactly what I needed on my wedding. They made sure they advised me on every aspect of my outfit (not just my makeup) and agreed each and every look with me before my wedding so I wasn't worried on the day. They also told me how to prepare my skin in advance of my wedding to make sure I looked my best and put me at ease throughout the wedding. I am so glad that I chose them to be part of this important moment in my life. 
Hairstylist: Herman was fabulous - The best part about working with Herman outside of his incredible talent, is his personality. The atmosphere he brings to the bridal suite and the positive vibes he creates with his humour and charisma makes him the ideal vendor on any bride's wedding day. He is able to execute hairstyles in exactly the way you want as well as  brings his own ideas to elevate your look. He is wonderful to work with and I couldn't recommend him more!
Vijay Khatwani: Although not a vendor, my dad, Vijay Khatwani, had put in absolutely everything into planning the wedding to the absolute tee. He was so passionate about making sure that as a bride and groom, we were comfortable and at ease throughout the wedding. He went to Hua Hin and Bangkok over 7 times throughout the process to make sure the food, decor, hotel and plans were up to his standards and all the details were executed to perfection. As a result of this process, he realised that this was his true passion and talent, and has actually started his own Wedding Planning company, Signature Wedding Planners, which we are so thrilled about because our wedding wouldn't have been so seamless without him!
Vendors: Venue: Sheraton Hua Hin Resort & Spa, Thailand; Wedding Planners: I Do Etc★ 4.8 ; Makeup Artist: Pakhi Pahuja★ 4.3 ; Hairstylist: Herman Hairstyle; Photography & Videography: Picture Perfect India and Ali G Studios; Design: Designs by Vidhika (Mumbai), MFINITY and Megha Sharma (Bangkok); Bridal Outfits: Tamanna Punjabi Kapoor★ 4.6 (Janya), Blackburn Bridal Couture (Civil Wedding), Shantanu & Nikhil (Welcome Dinner, Reception), Kartikeya★ 4.5 (Back To School Party), Shivan & Narresh (Pool Party), Falguni Shane Peacock ★ 4.9 (Sangeet), Sabyasachi Mukherjee★ 4.9 (Pheras); Bridal Jewellery: Jewels (Hong Kong), M&R Jewellers (Hong Kong) and Bherumal Shamandas & Sons (Mumbai);  Mehendi Artist: Sara Henna; Groom's Outfits: SS HOMME - Sarah and Sandeep (Janya, Back To School Party and Reception), Bobby Fashions (Civil Wedding), Shantanu Nikhil Groom wear★ 4.9 (Welcome Dinner and Sangeet), Shivan and Naresh & Designs By Vidhika (Pool Party), Sabyasachi Groomwear★ 5 (Pheras); Caterers: RED Catering; Entertainment: Carpio Brothers and Mateen; AV Projection: Singh Light and Sound; DJ: DJ Kilogram; Choreography: Hitesh Amarnani and World Dance Company