An Eco-Friendly Bikaner Wedding With Striking Outfits, Heirloom Jewellery & Lots Of DIYs!
BY Soha | 11 Jul, 2019 | 17339 views | 9 min read
The first thought we had after knowing Sanchita and Prasoon's story was- "where can we find a sister like that?"
At one side we have all been reading about the Gupta Wedding that did more harm to the society than good, while on the other, is this striking eco-friendly Bikaner wedding that comes as a breath of fresh air! From wedding cards and hashtags for decor made from recycled paper to seed balls and saplings as Mehendi giveaways and DIY haathphool and badges, this wedding is a complete guide on couples wanting to opt for a more natural, 'green' wedding! And you know who executed all these ideas to perfection? The sister of the bride!
From their quirky hashtag- #butterchickenwithbhujia, to a Nimbu-Mirchi decor (yep, you read that right!), everything about this wedding would leave you surprised! Kudos to Beginnings For You★ 5 for not missing out on even a bit of all the madness!
Meet Sanchita & Prasoon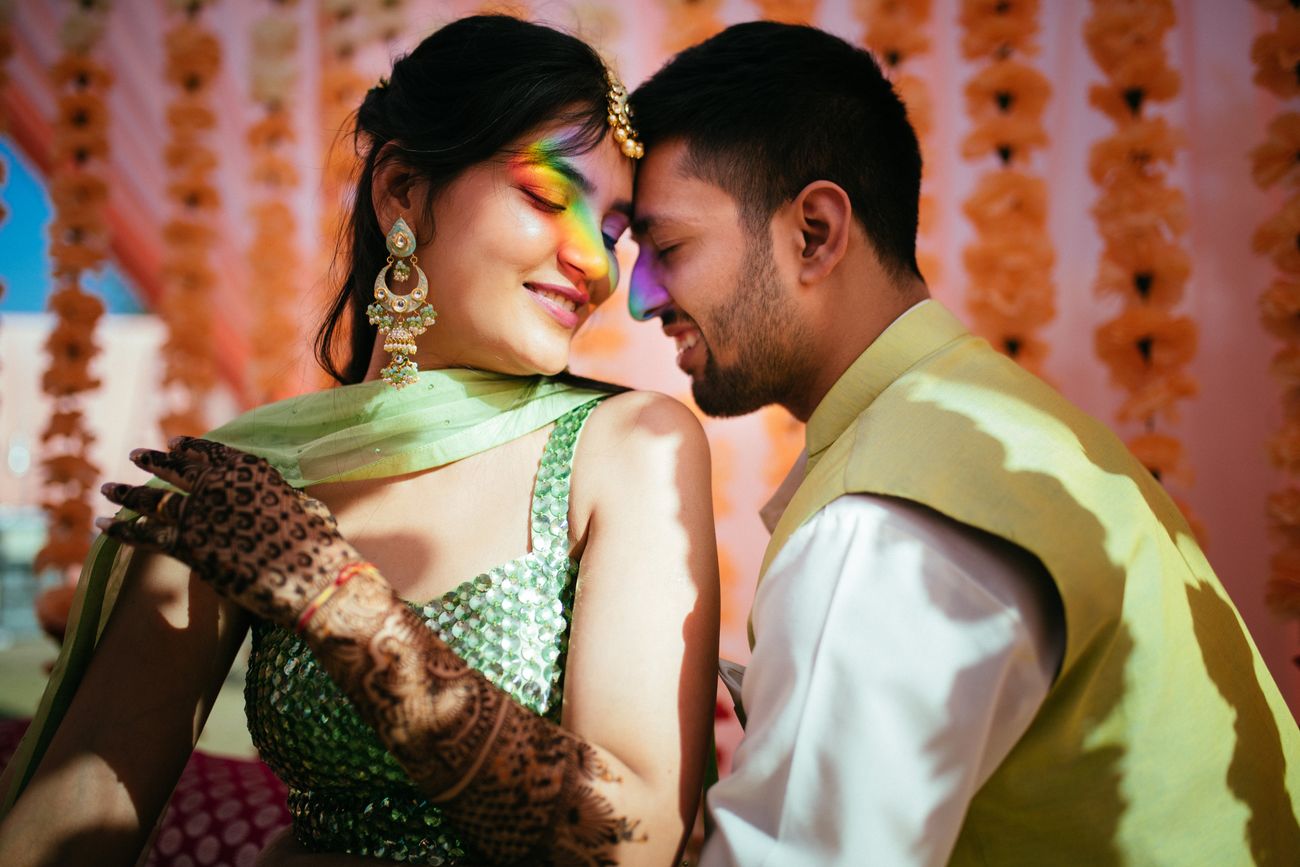 "Prasoon was born and brought up in Delhi and I was born and brought up in Bikaner, Rajasthan. While we both started our career as software engineers, we are poles apart in our career choices today. We both balance and learn from each other as we are extremes of the same scale. Prasoon is calm and patient and I am impulsive. I describe our relationship as a lot of puzzle pieces making a perfect picture together. We do share a common love for dance & Bollywood which made us want to choose Desi Girl and a Punjabi bhangra song for our couple dance on sangeet night. We decided on getting married when we were on two different continents: Prasoon was studying in Canada and I was working in Bangalore," shares Sanchita.
The Mehendi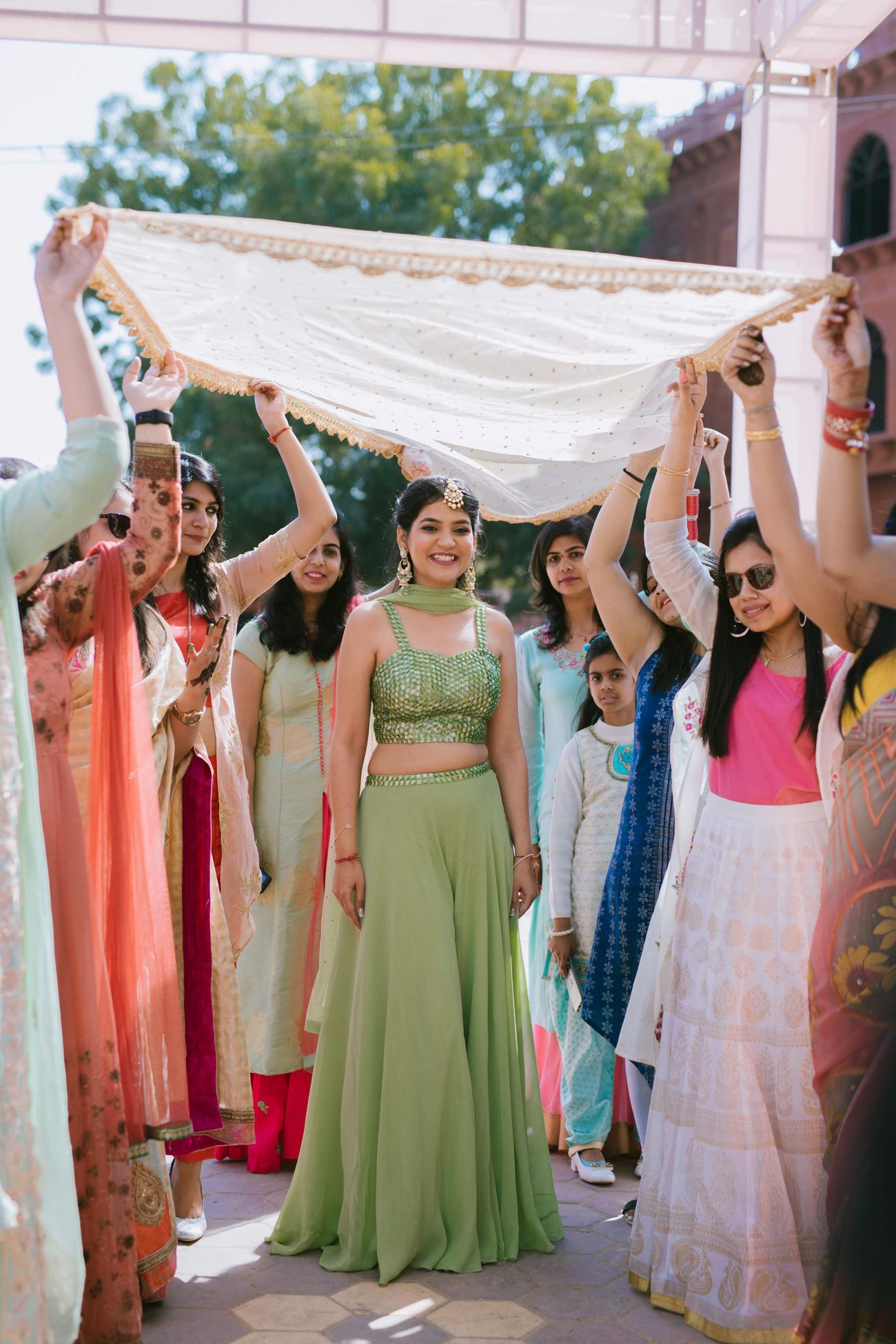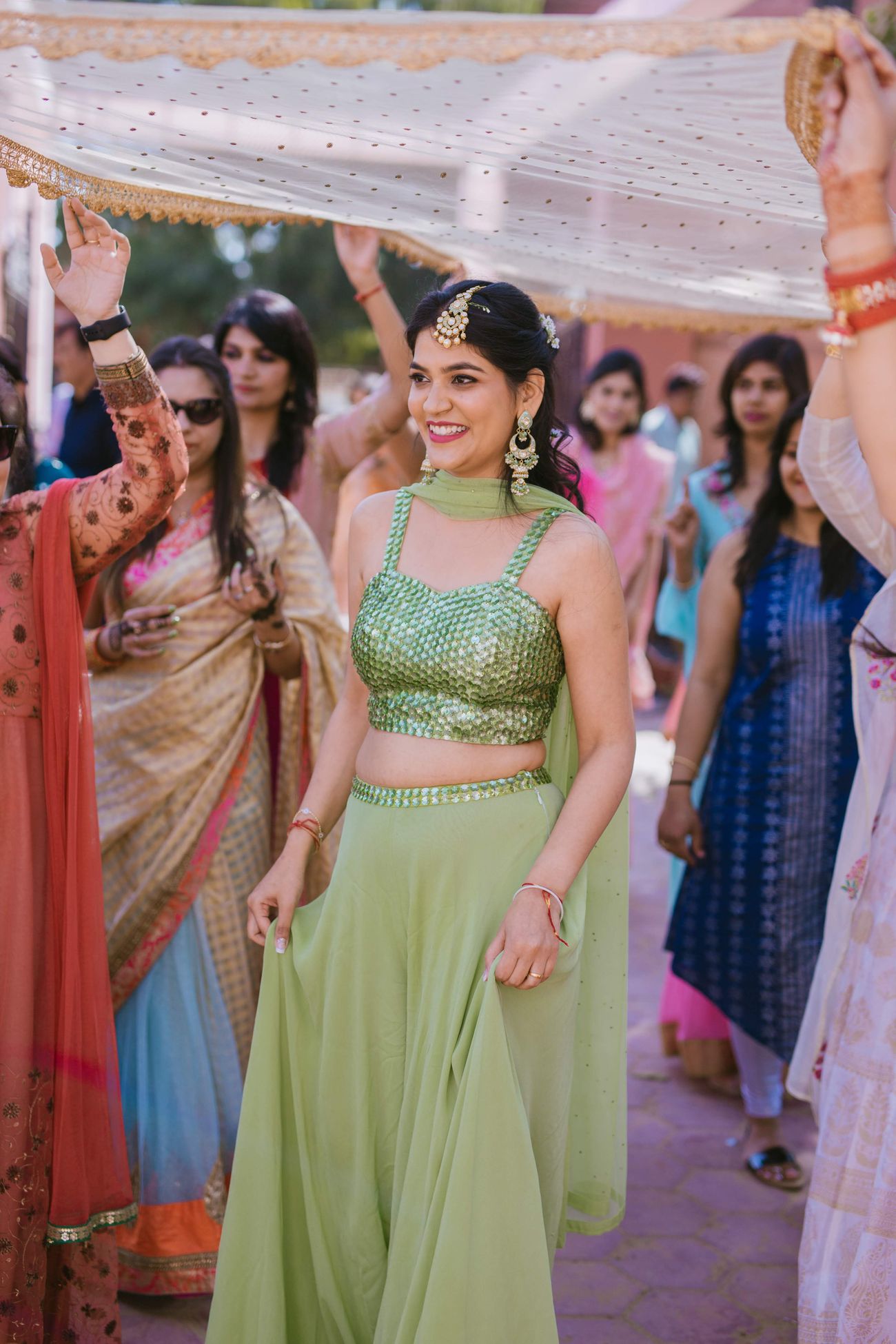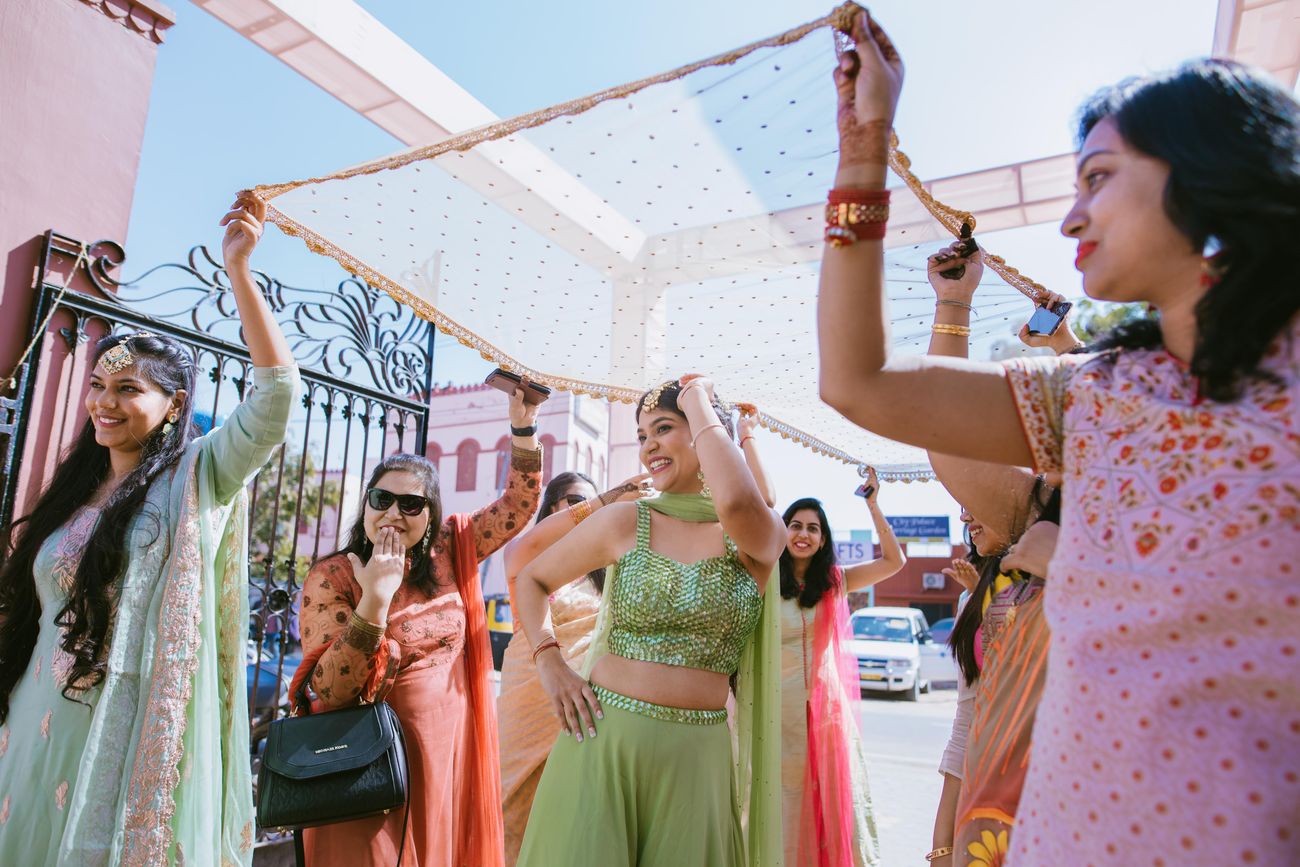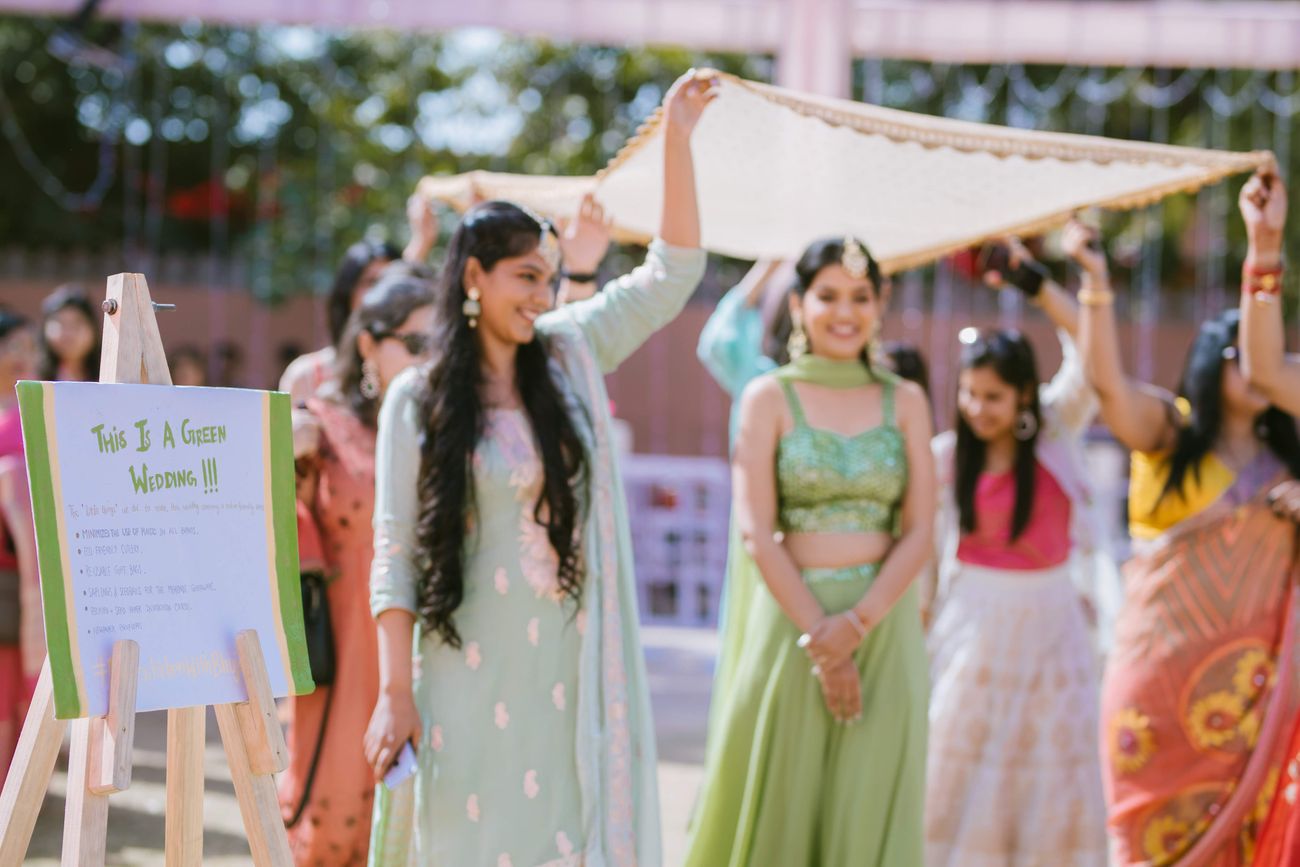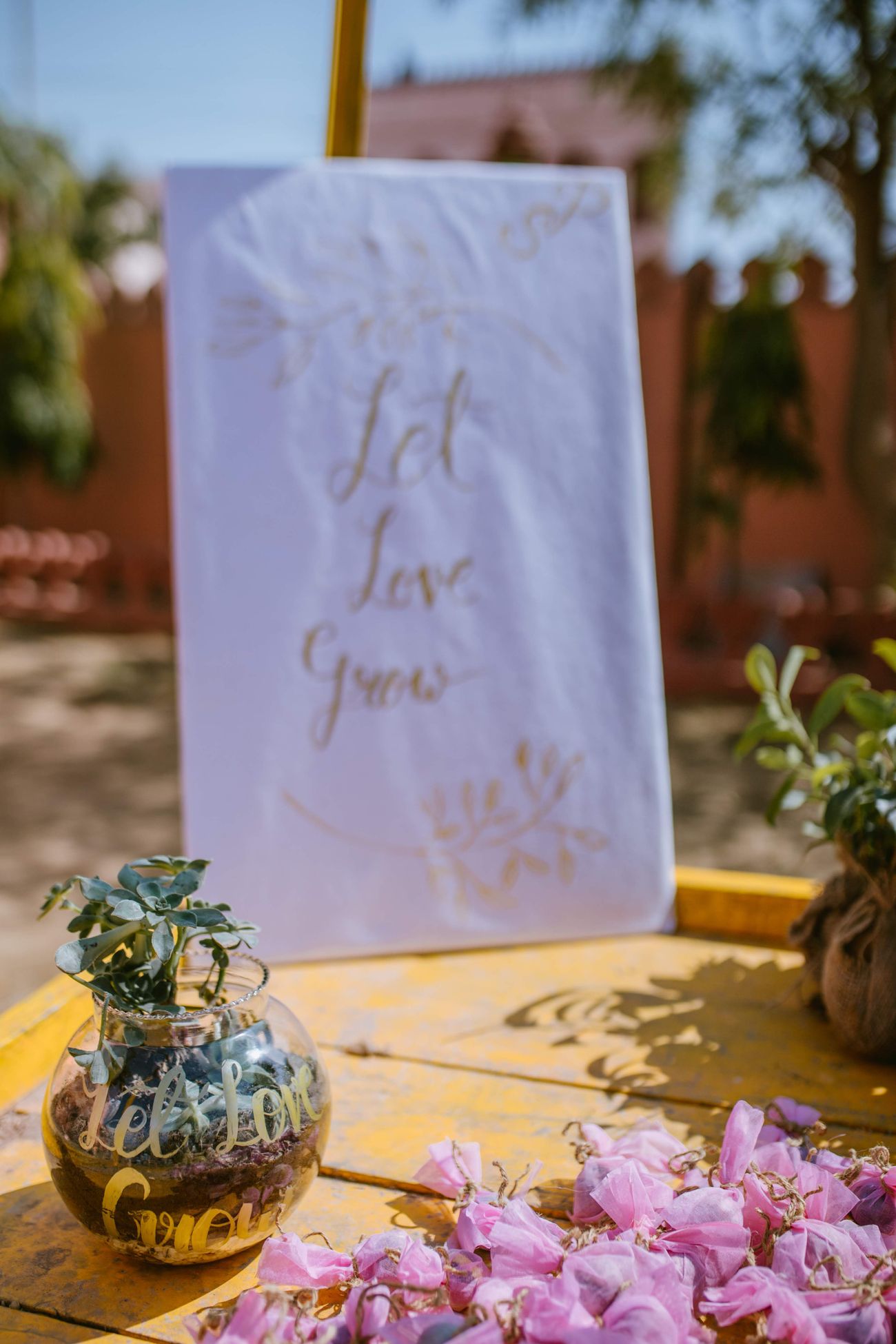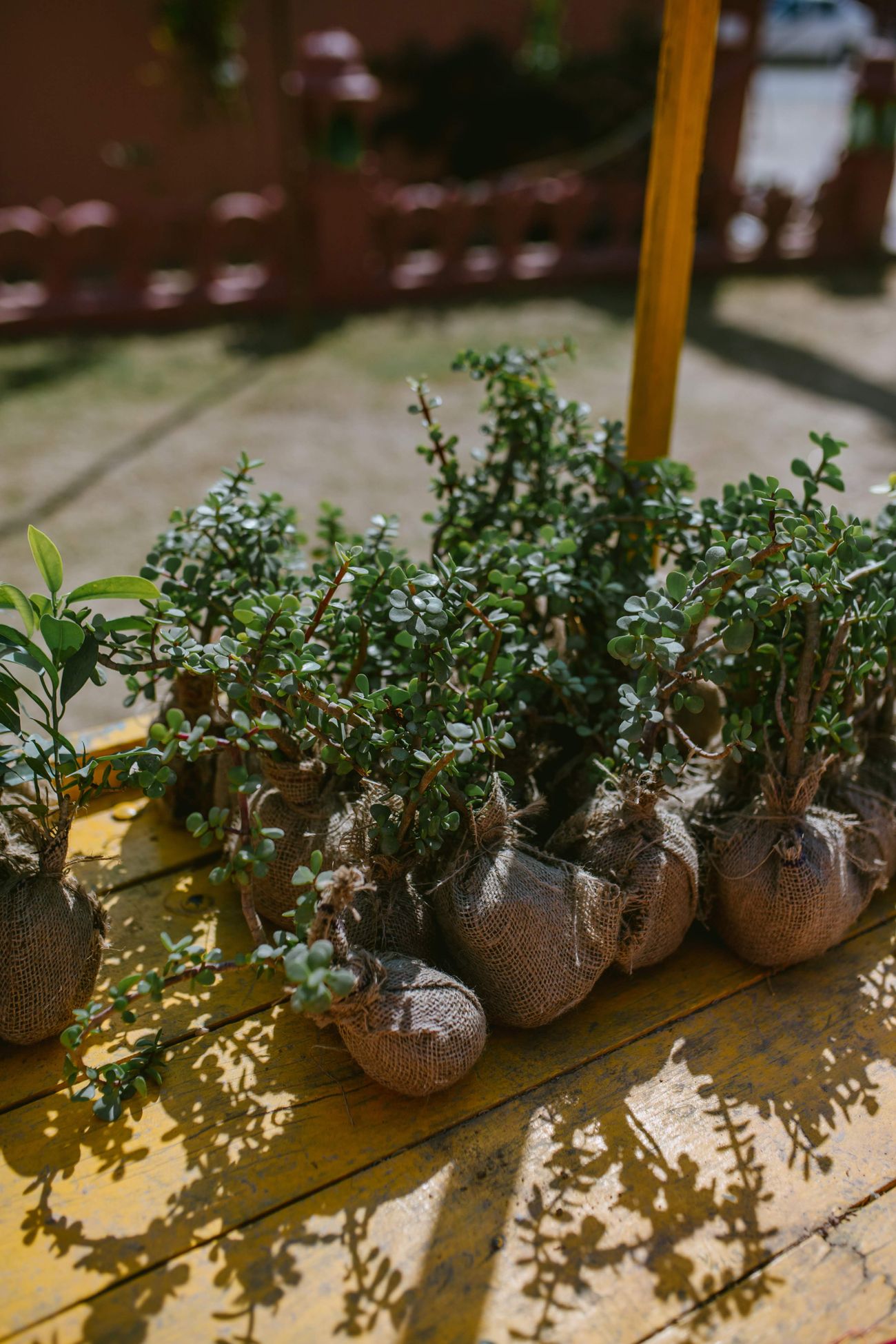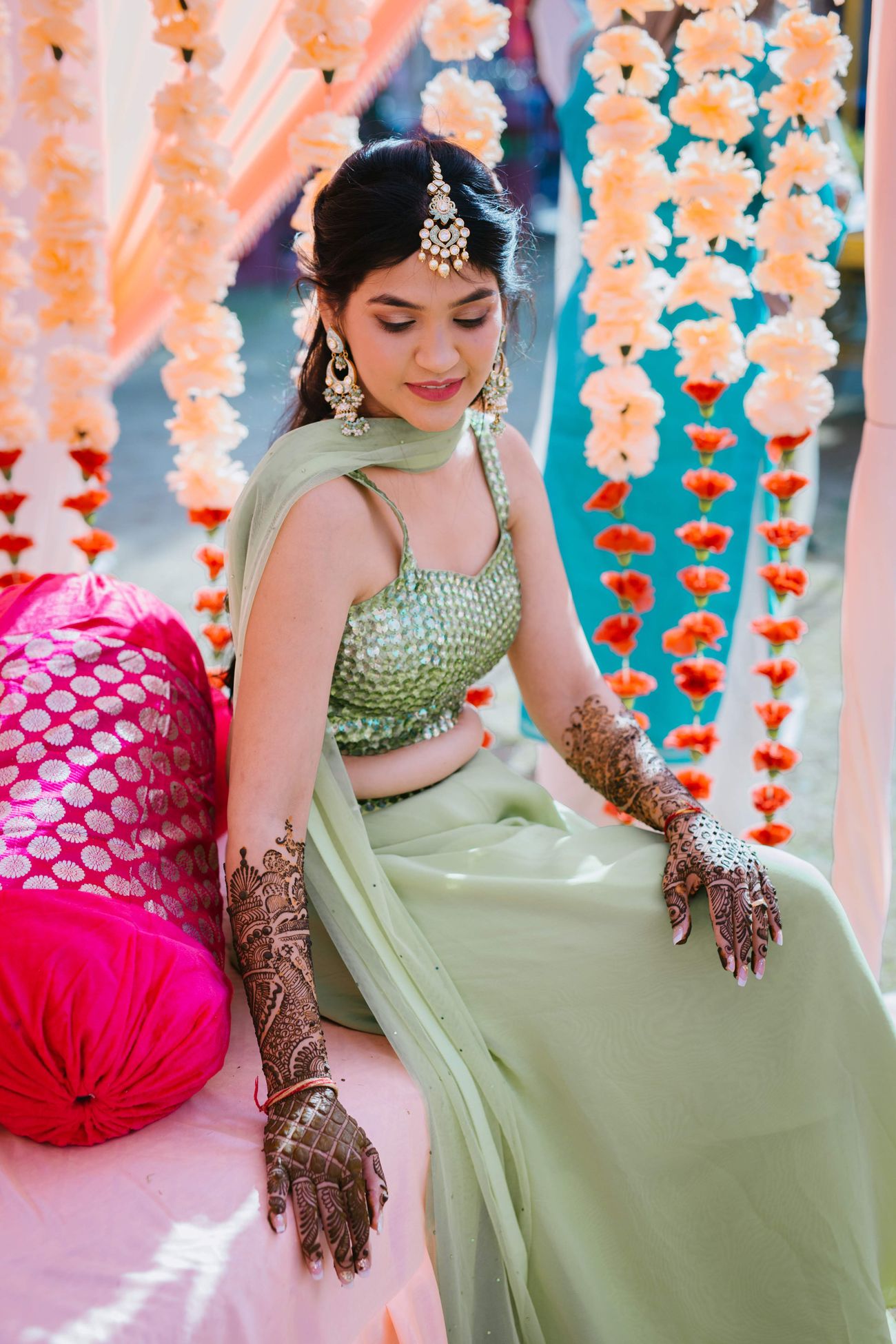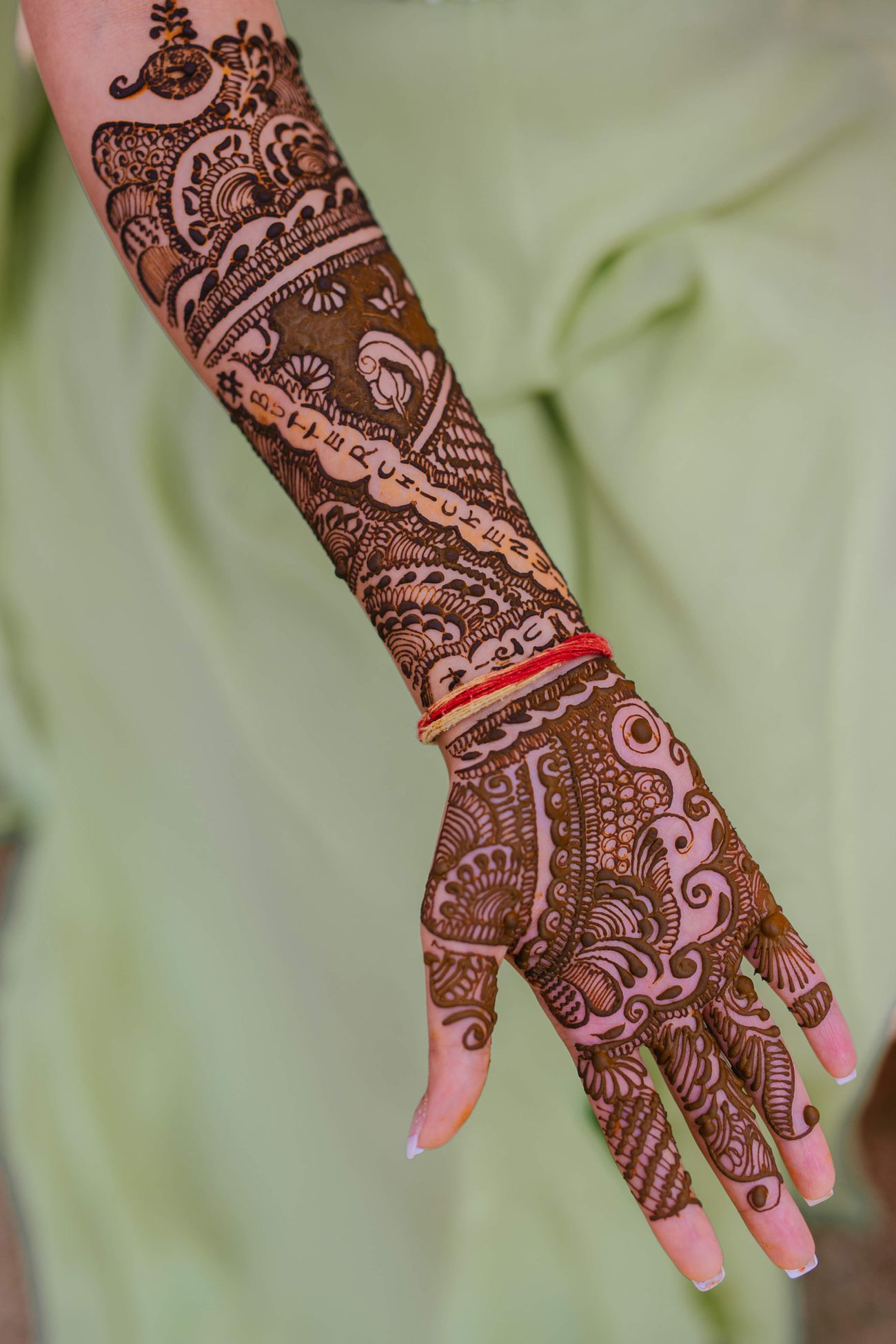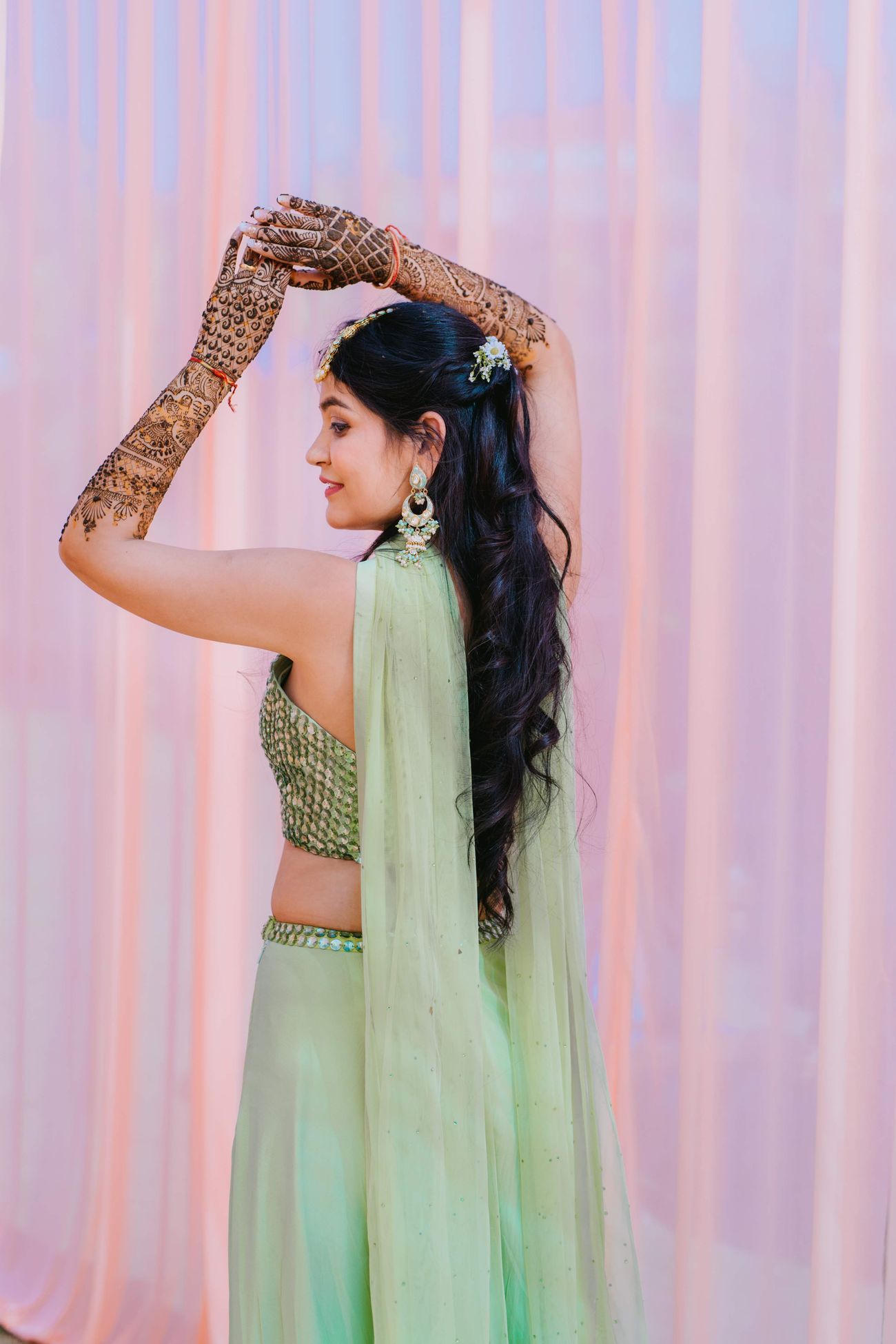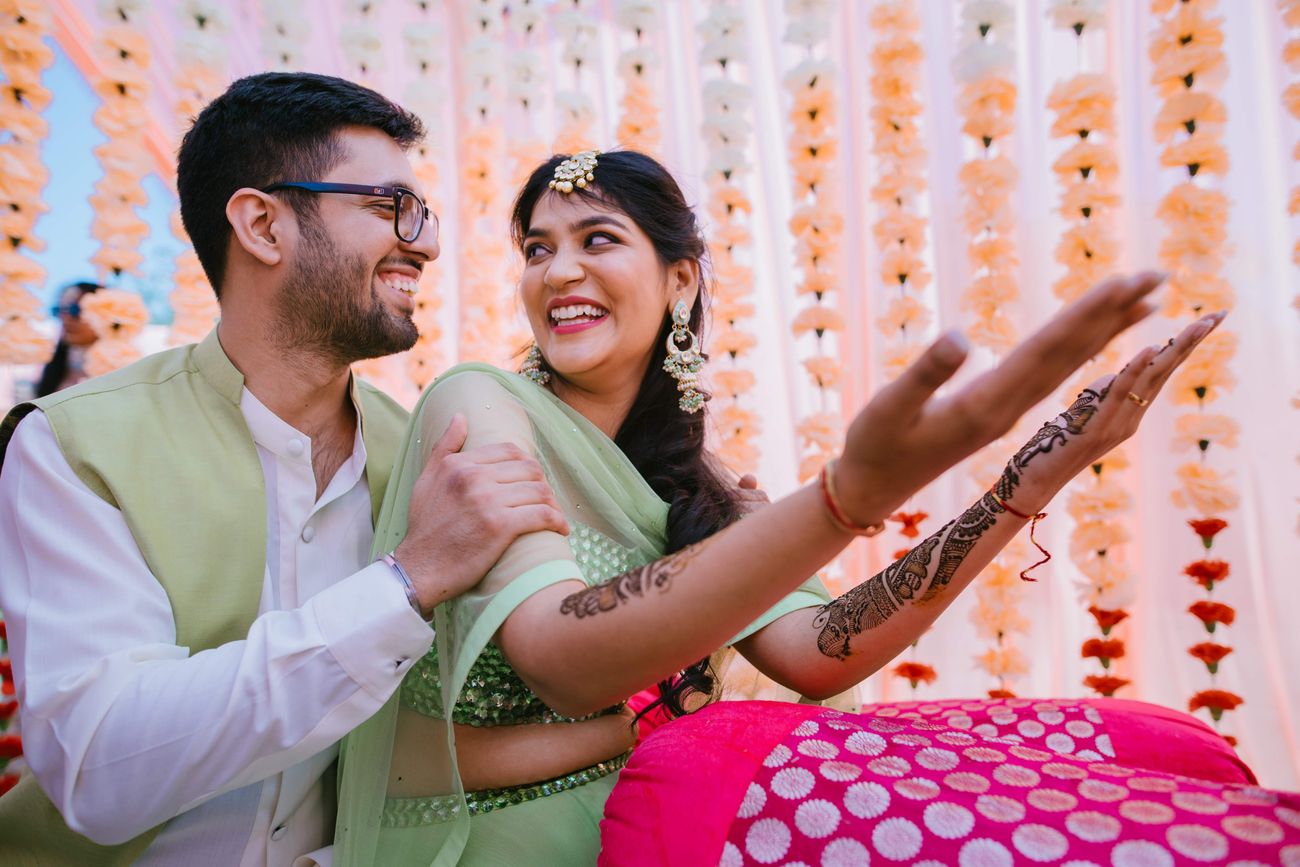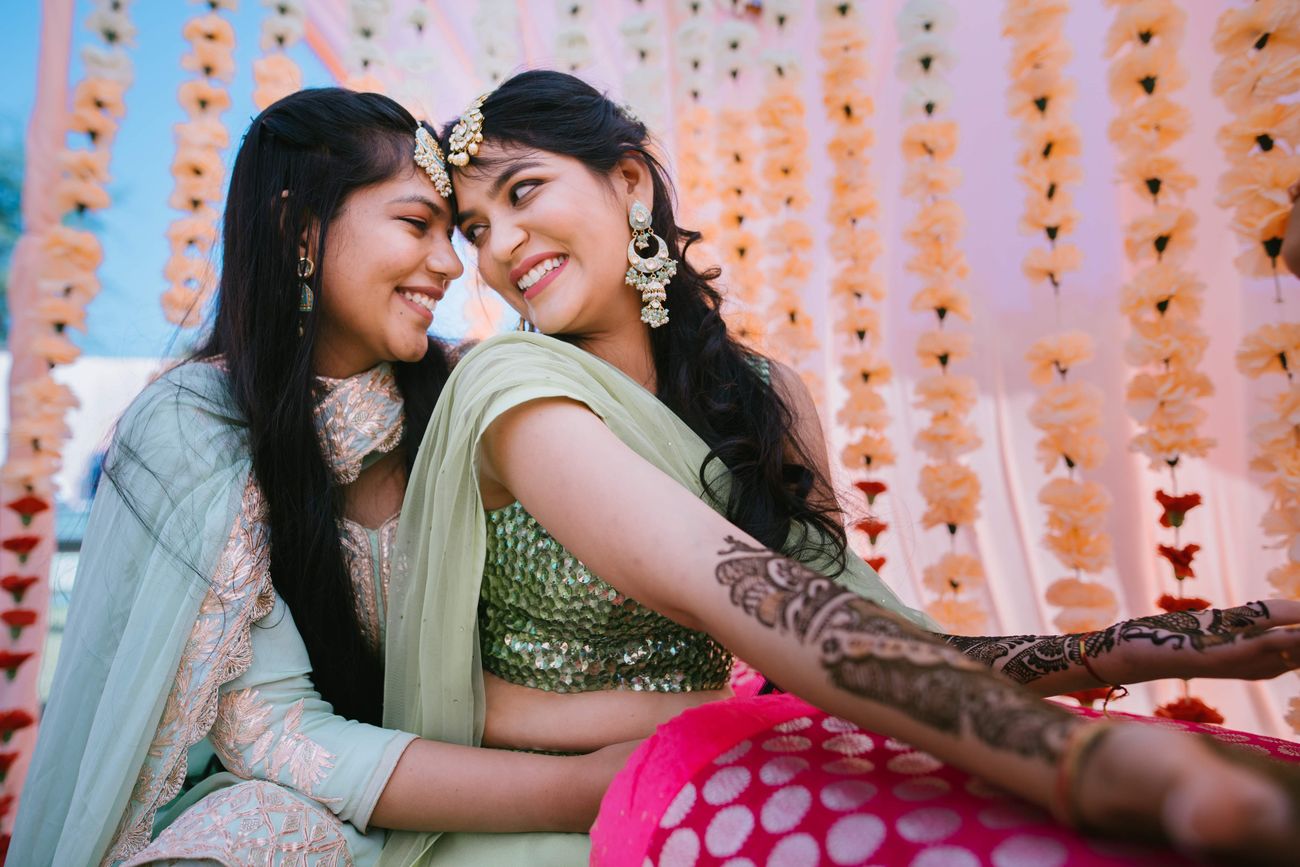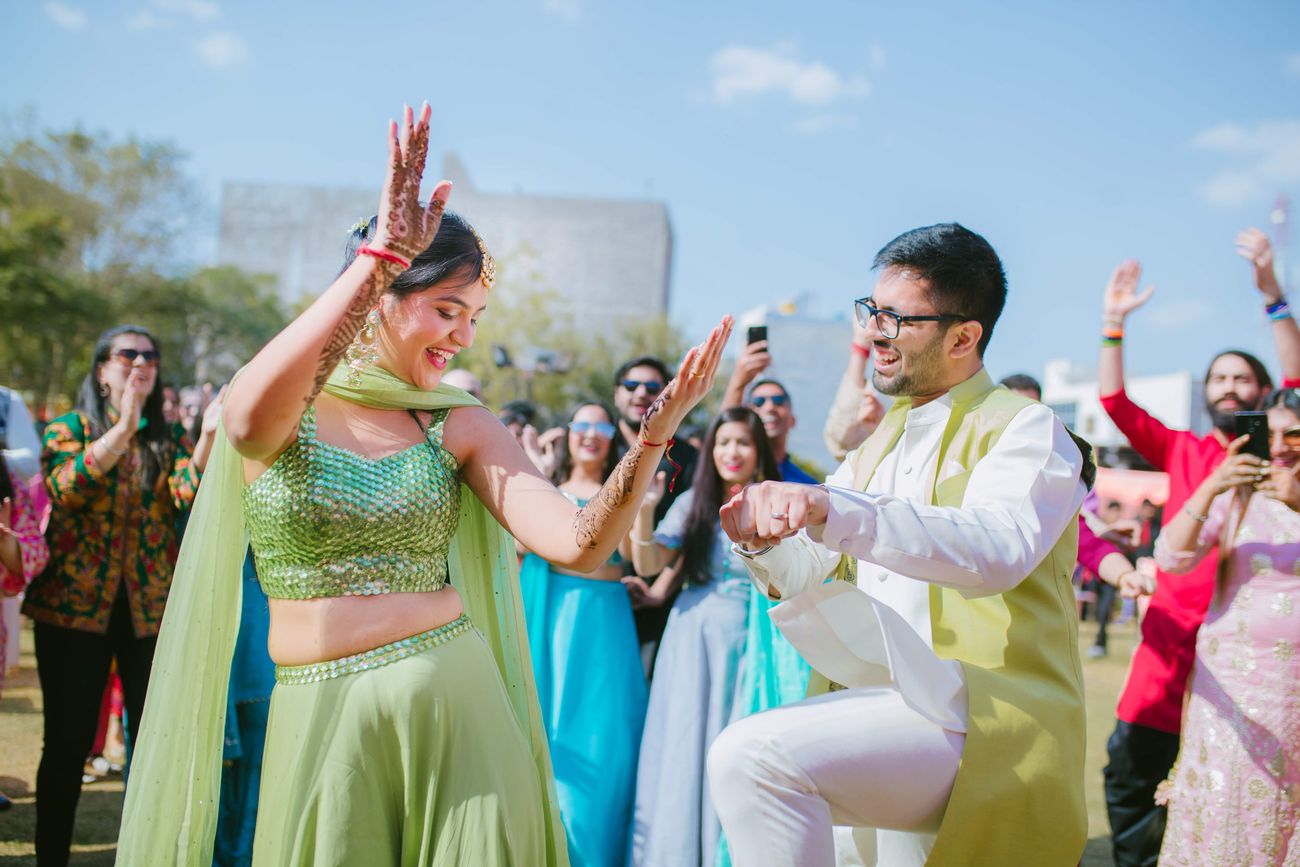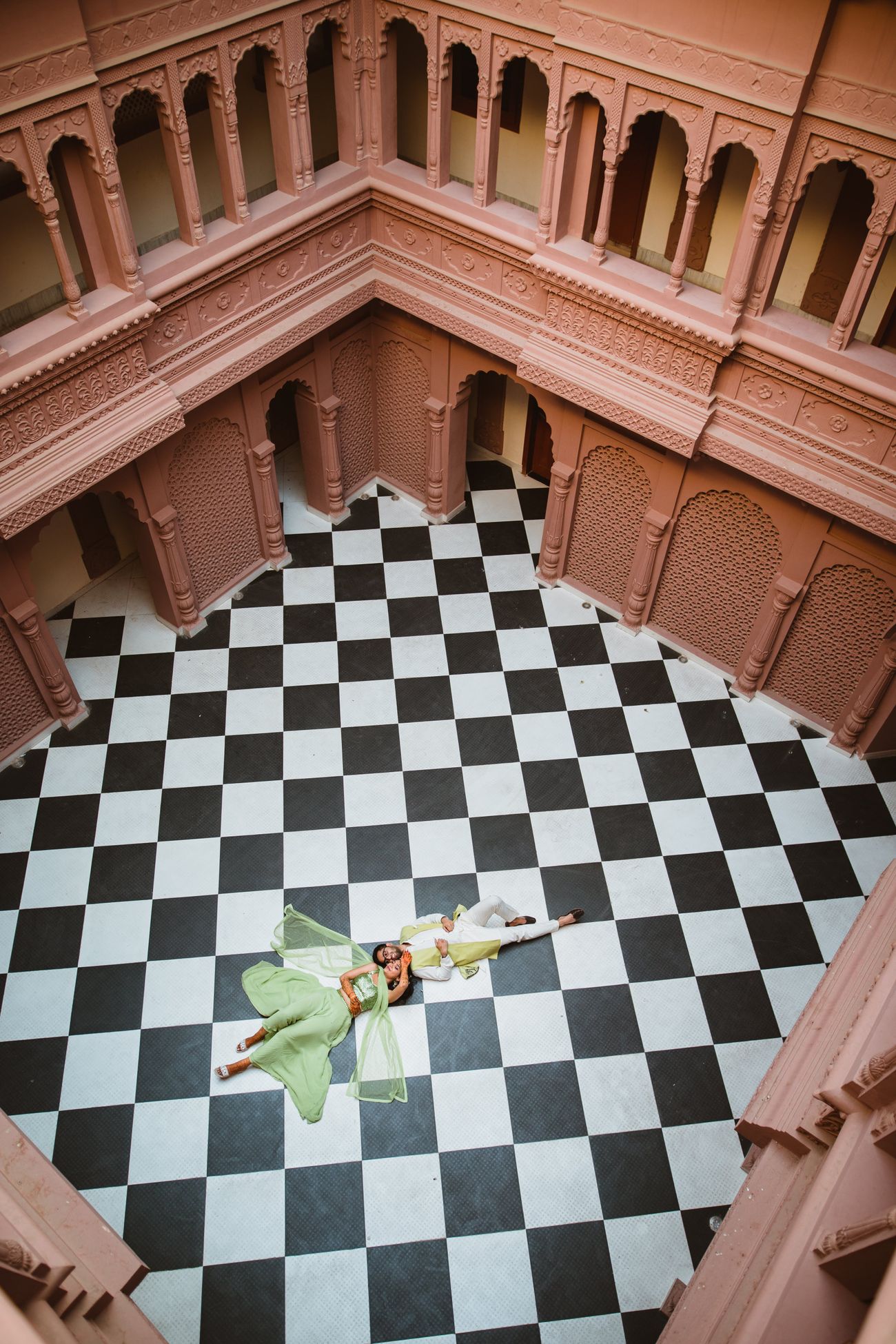 The Sangeet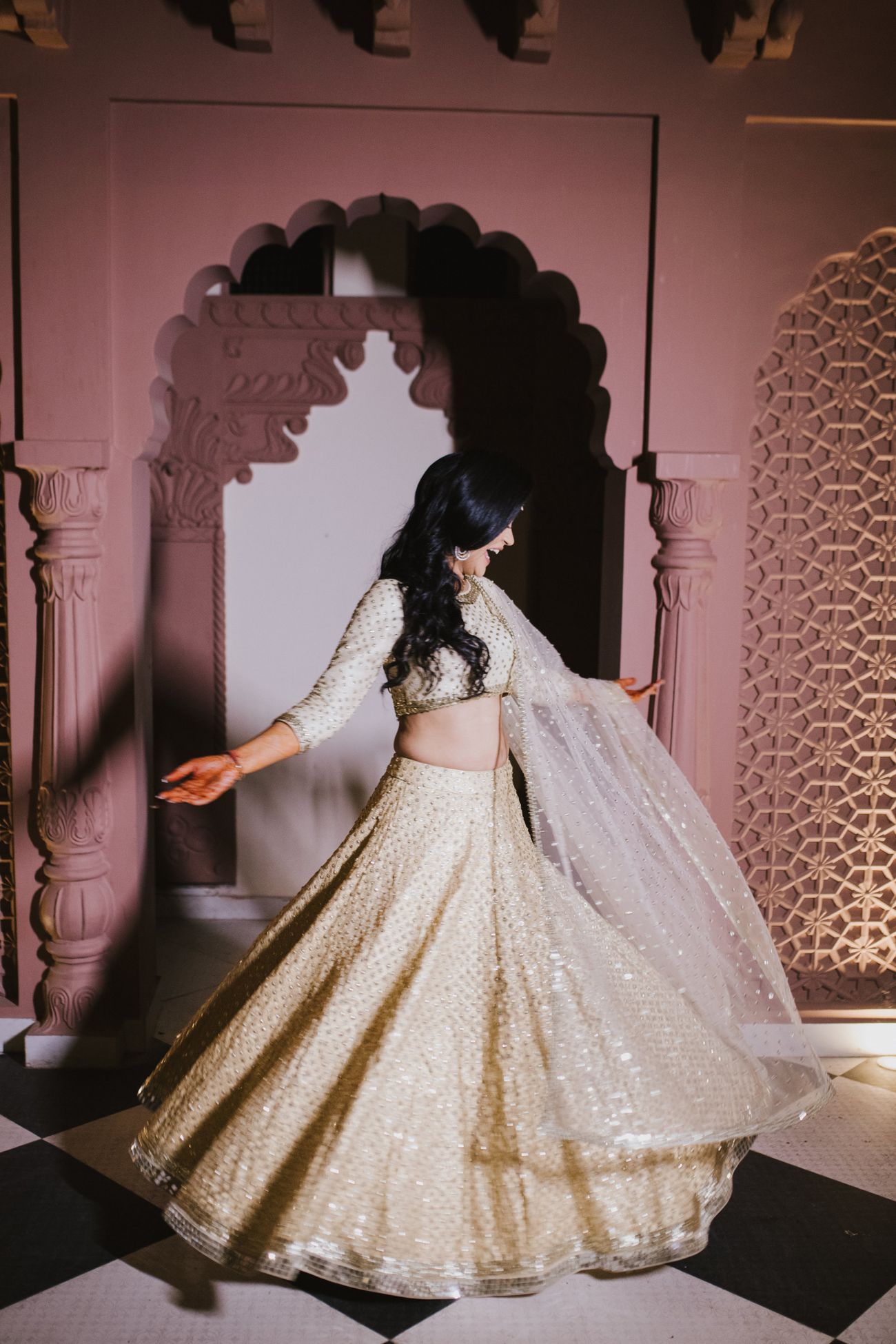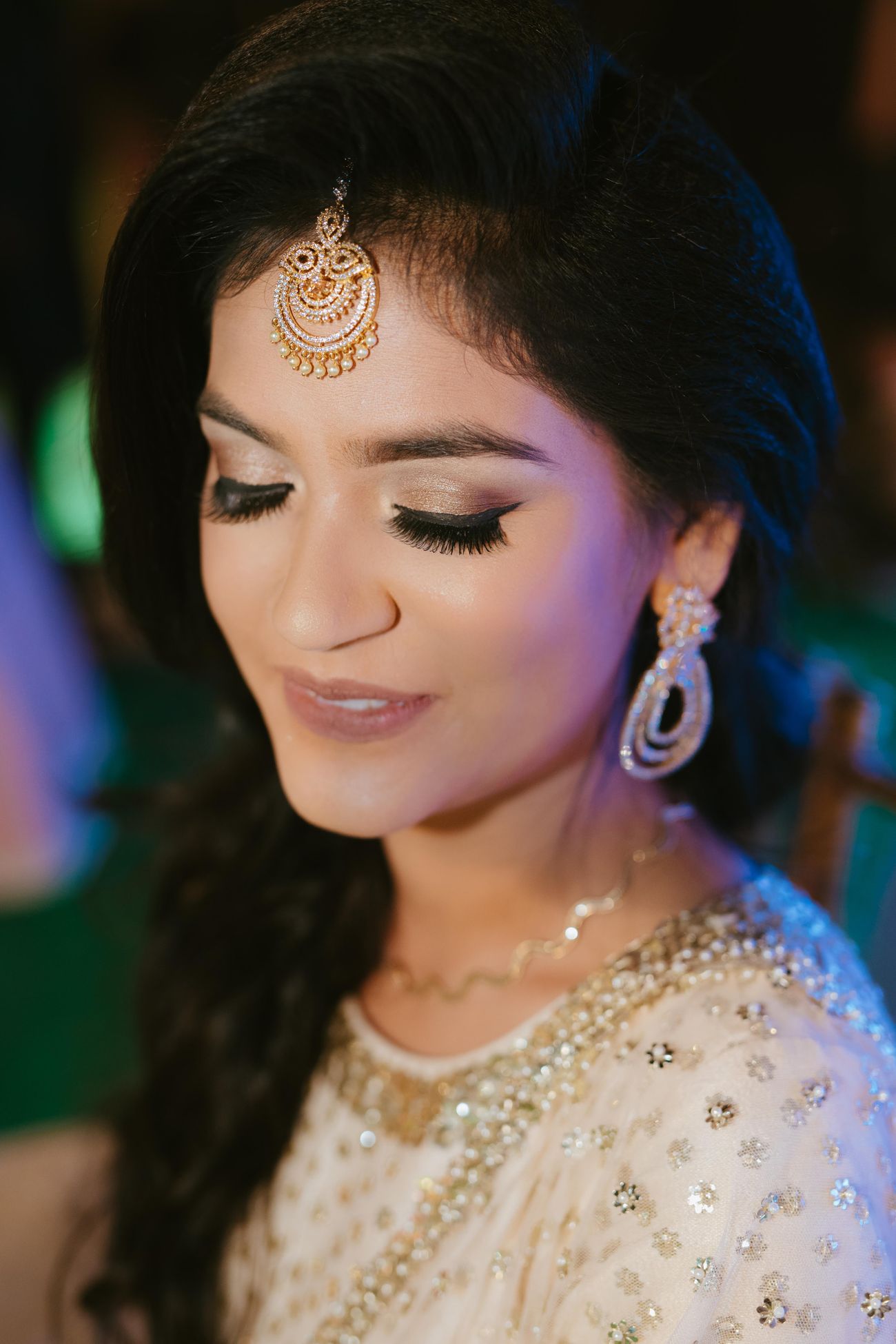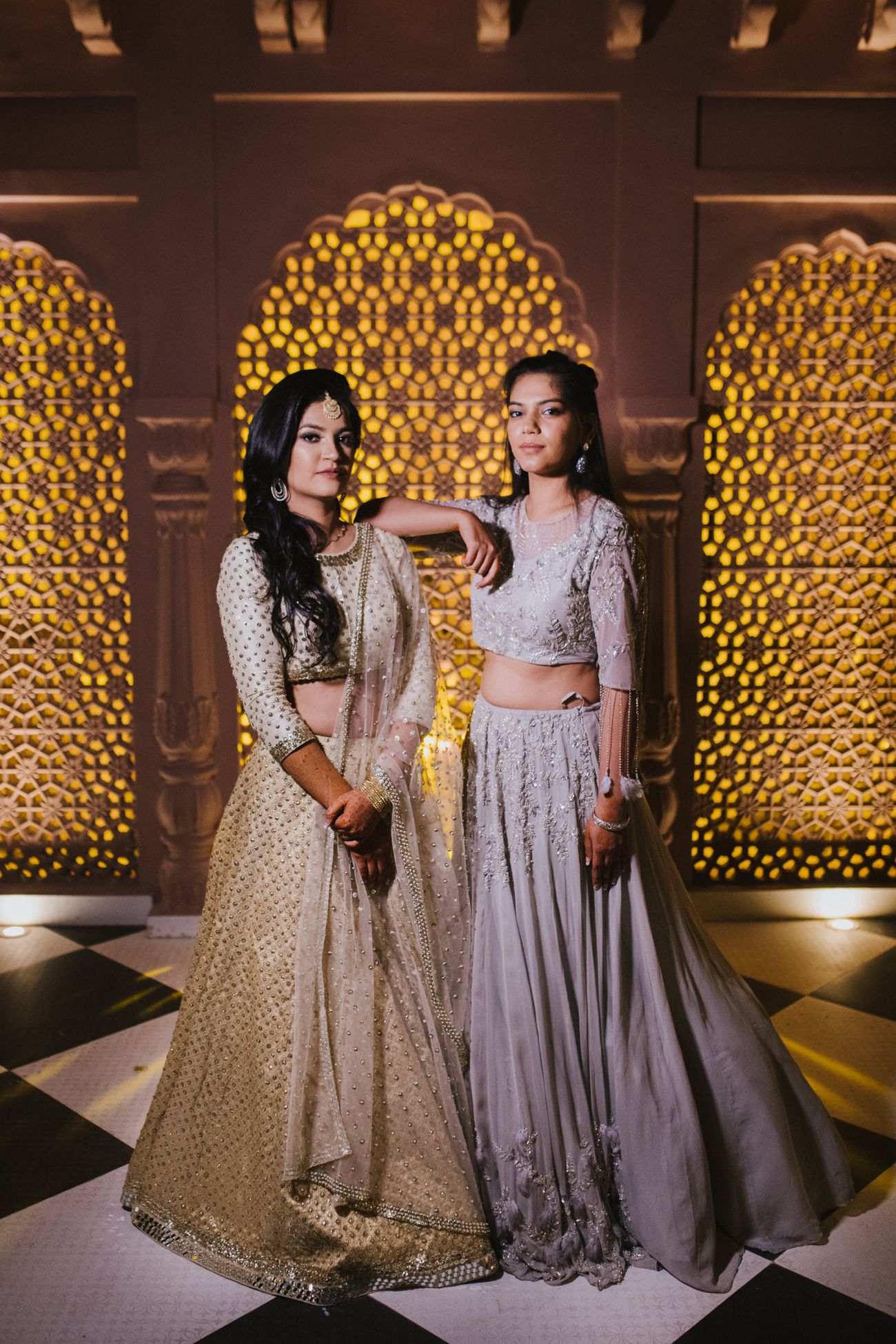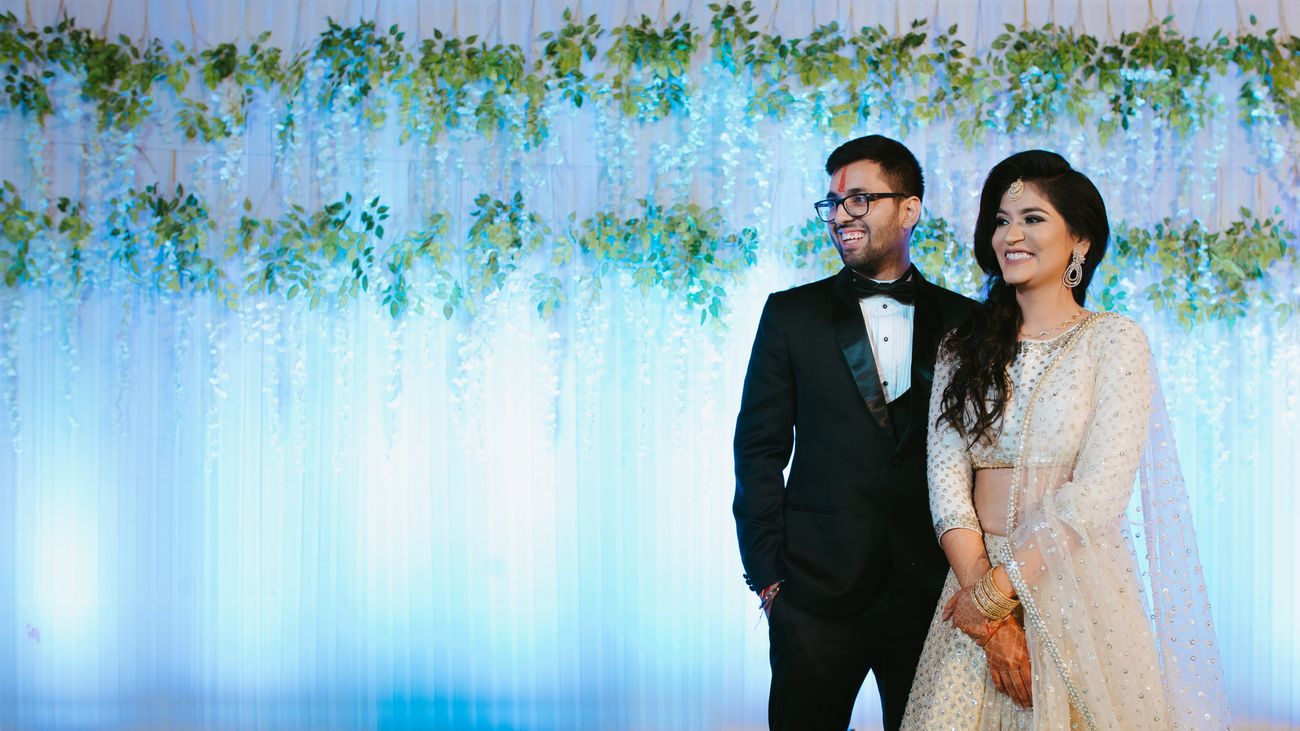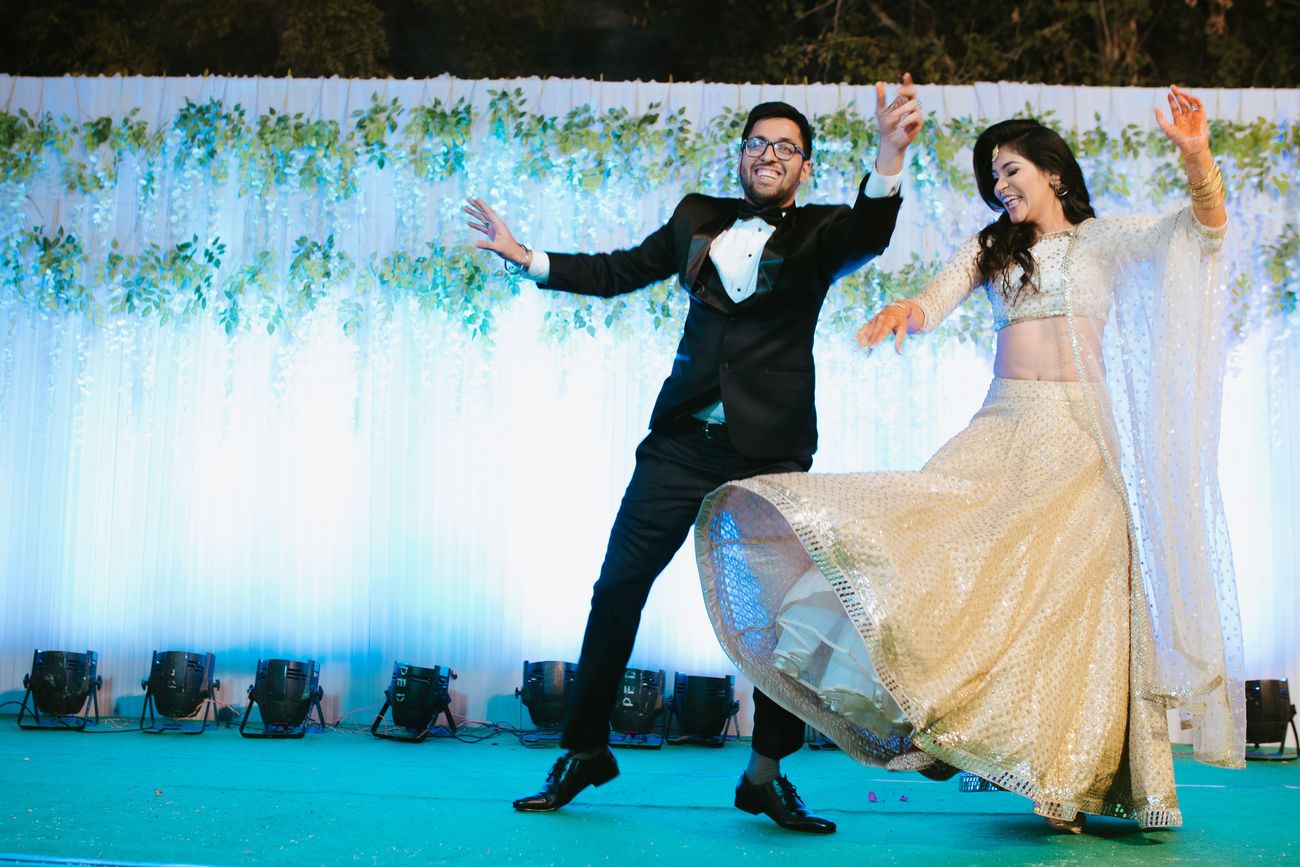 The Wedding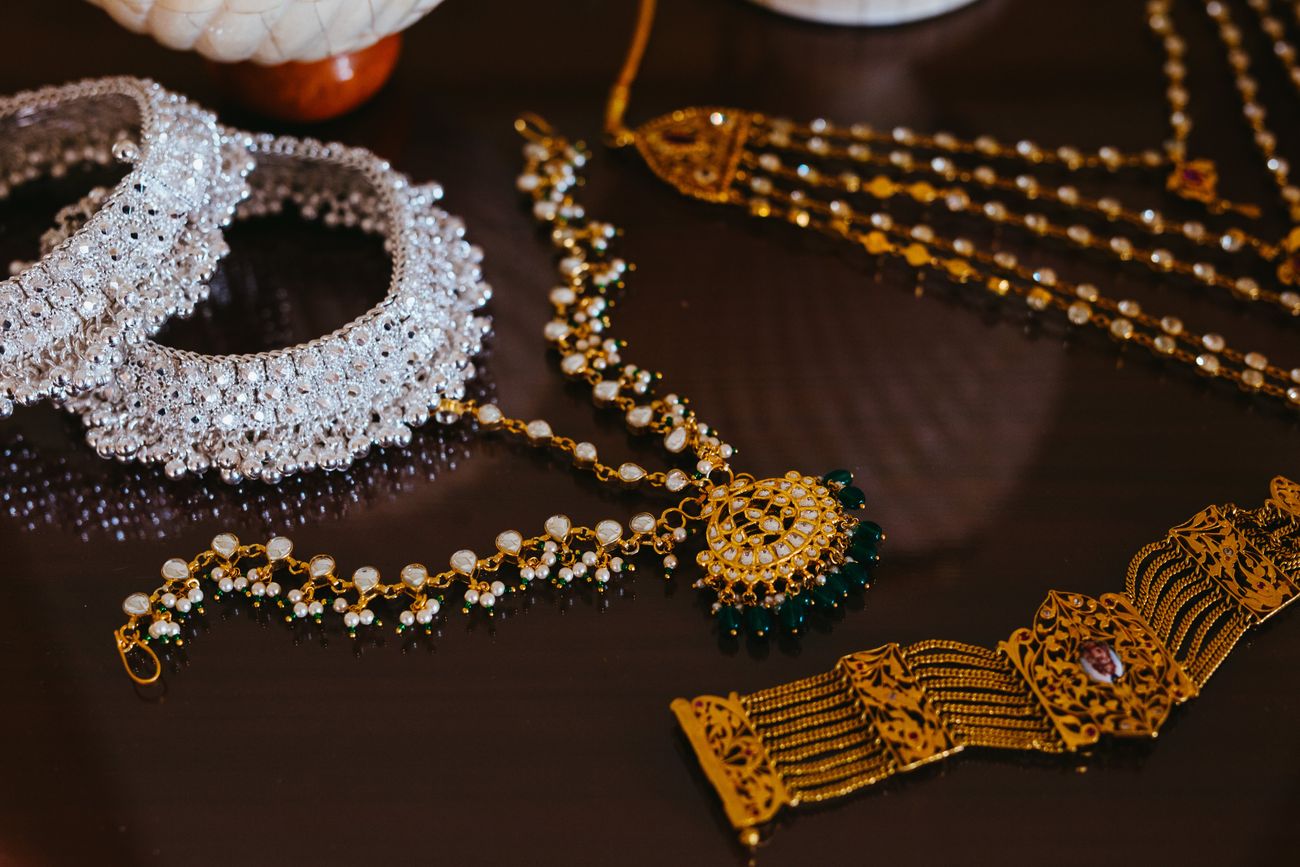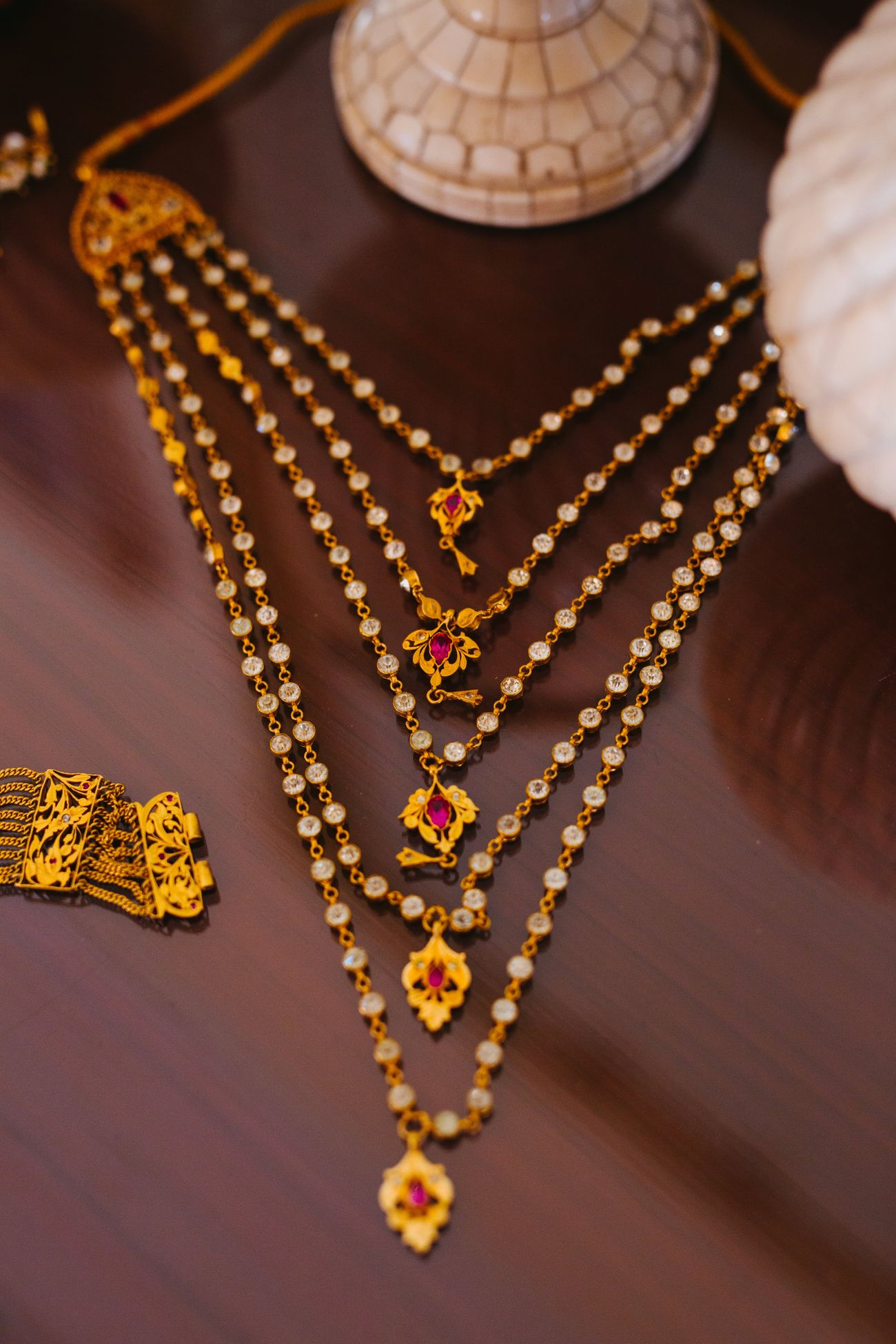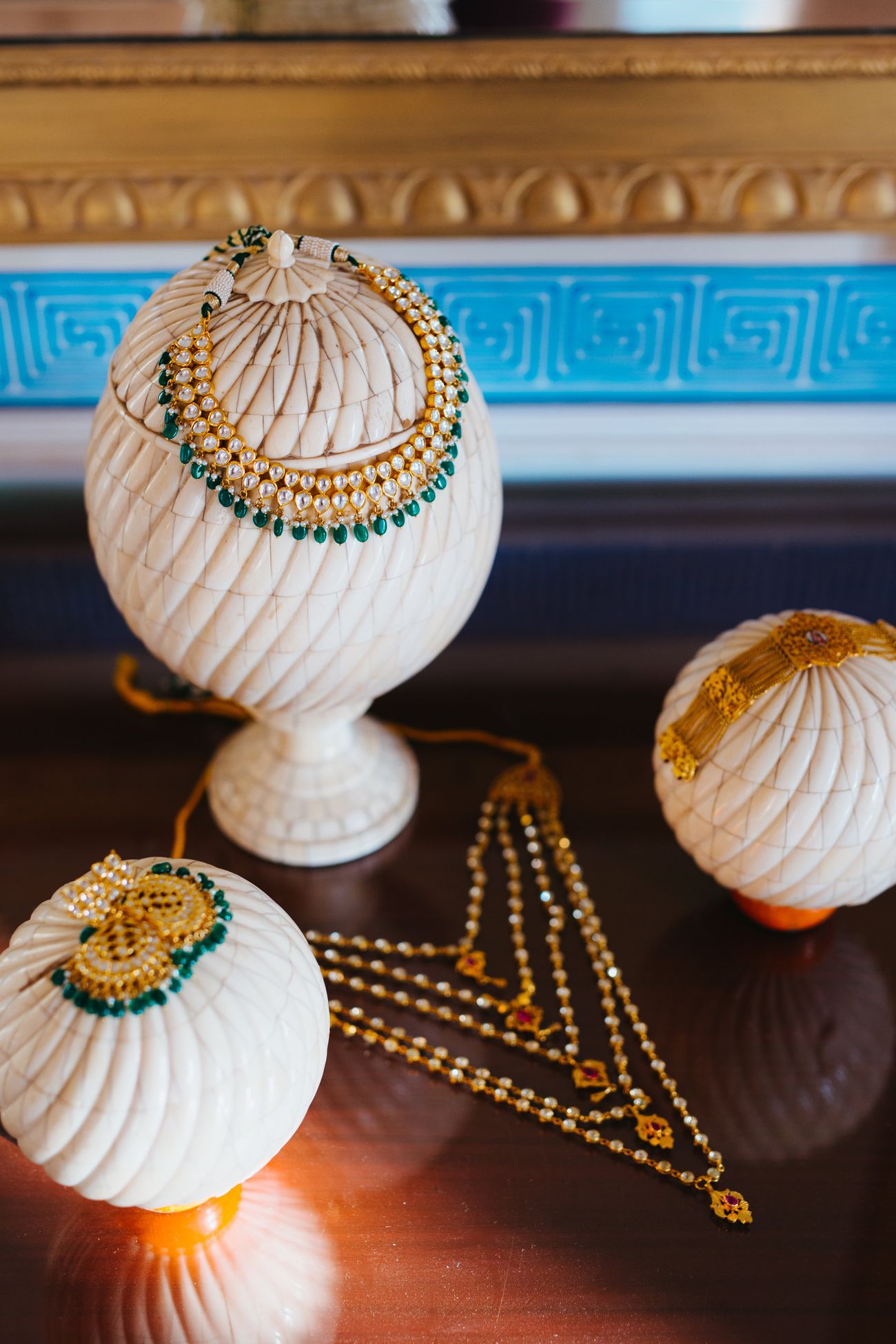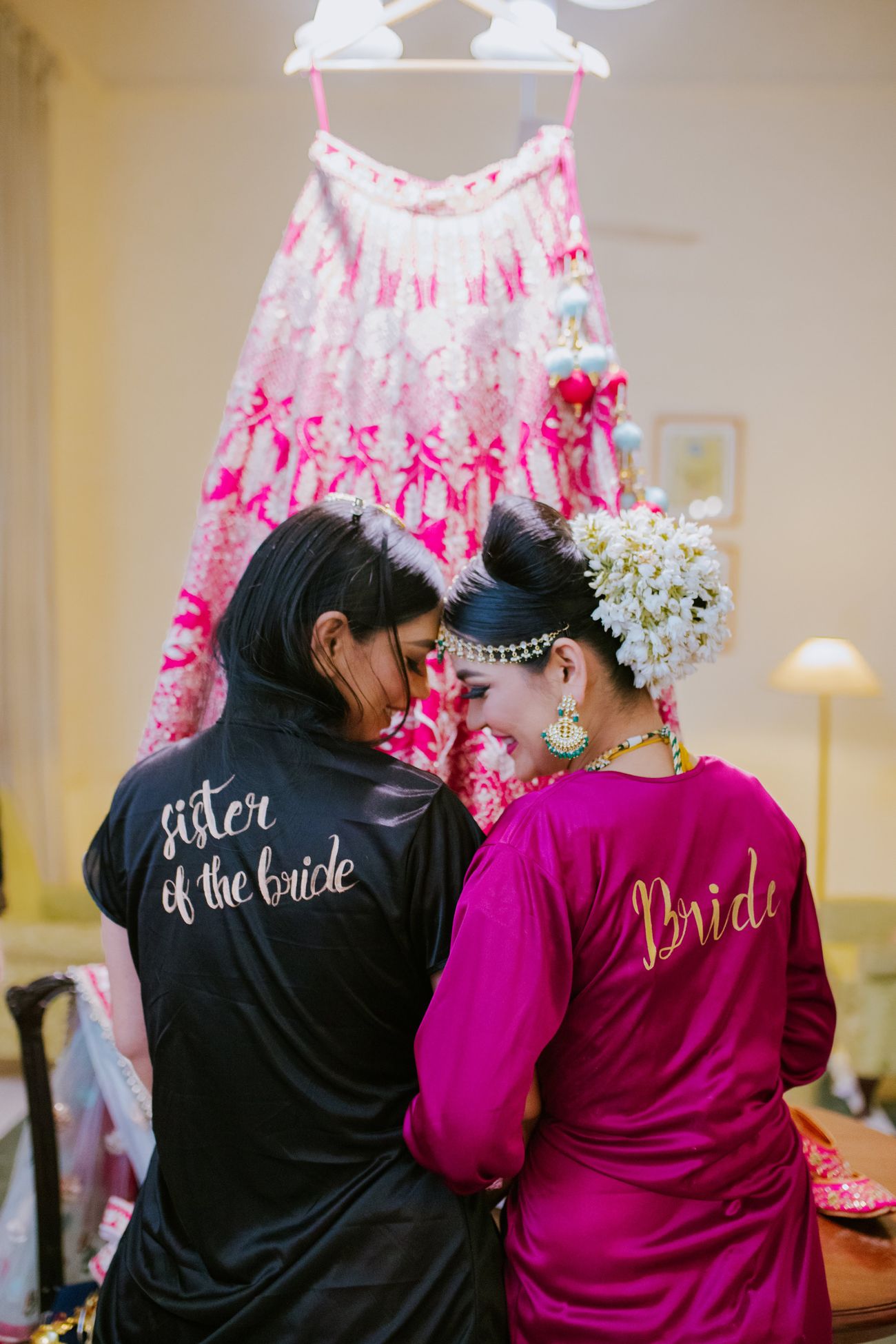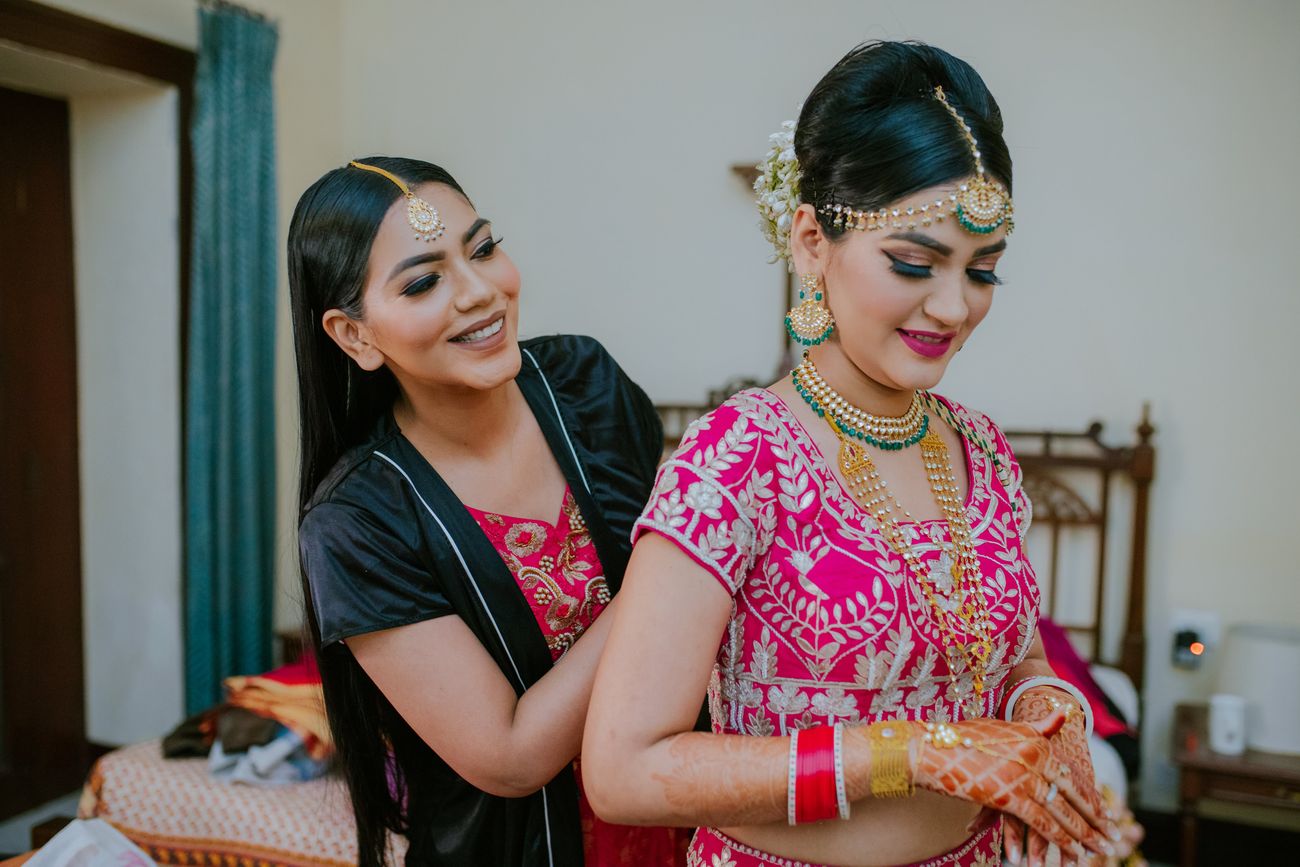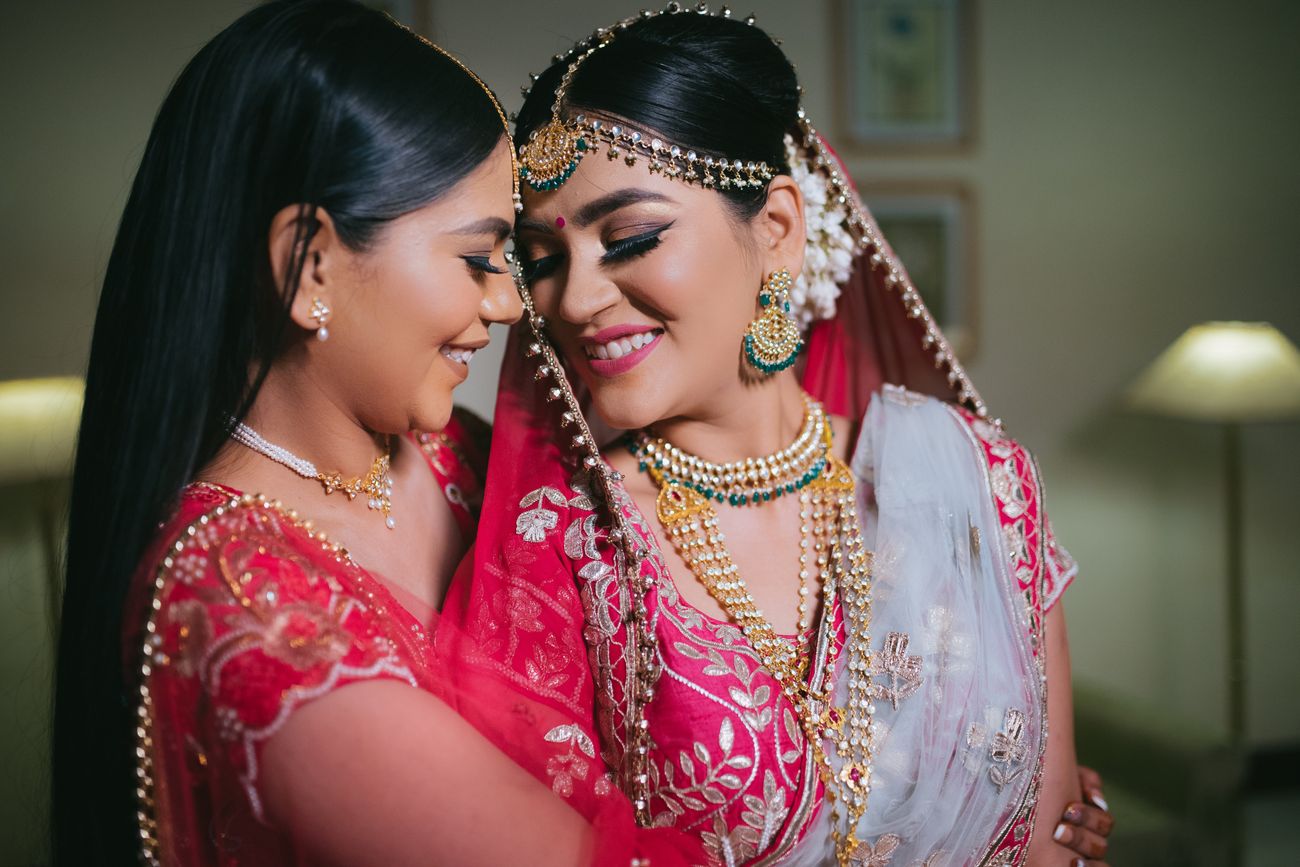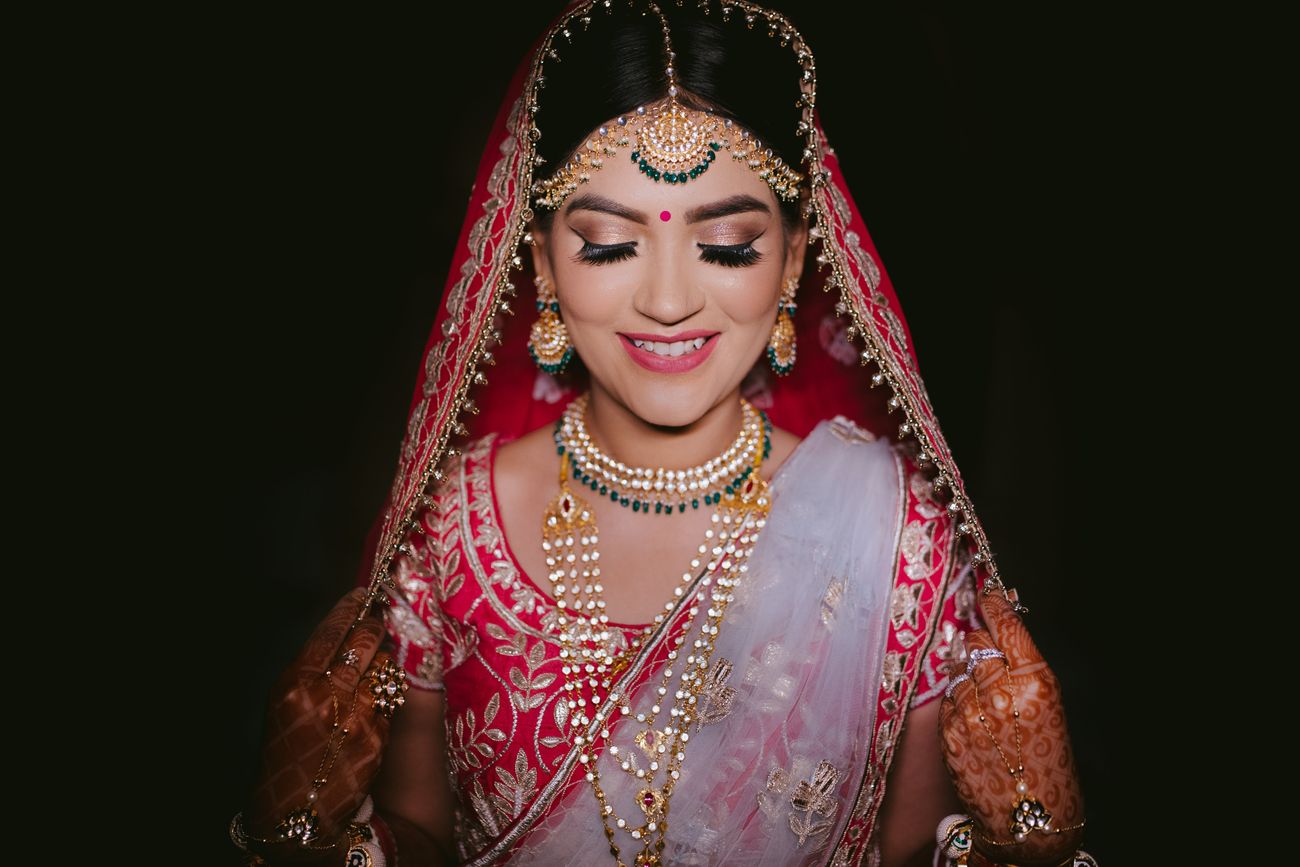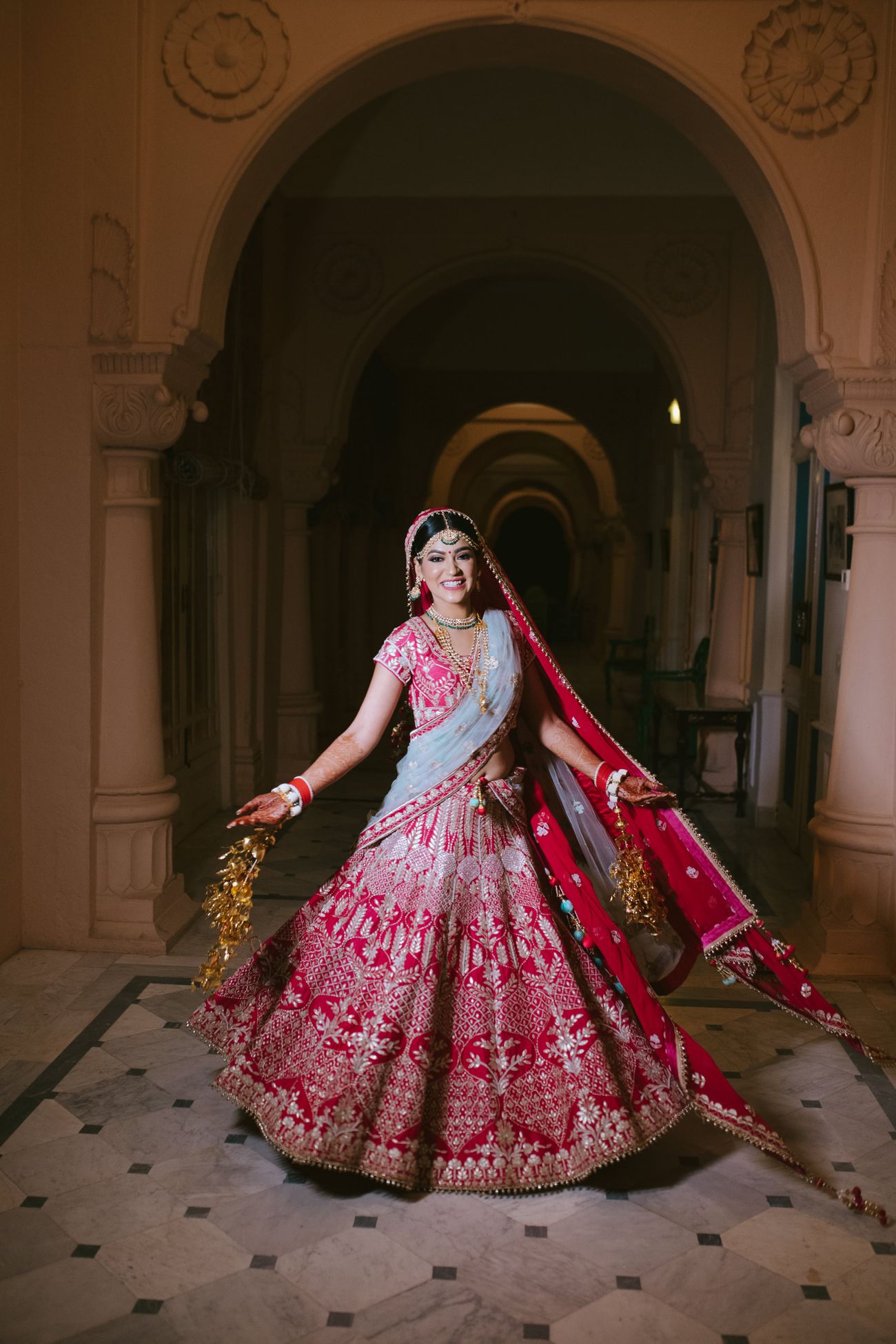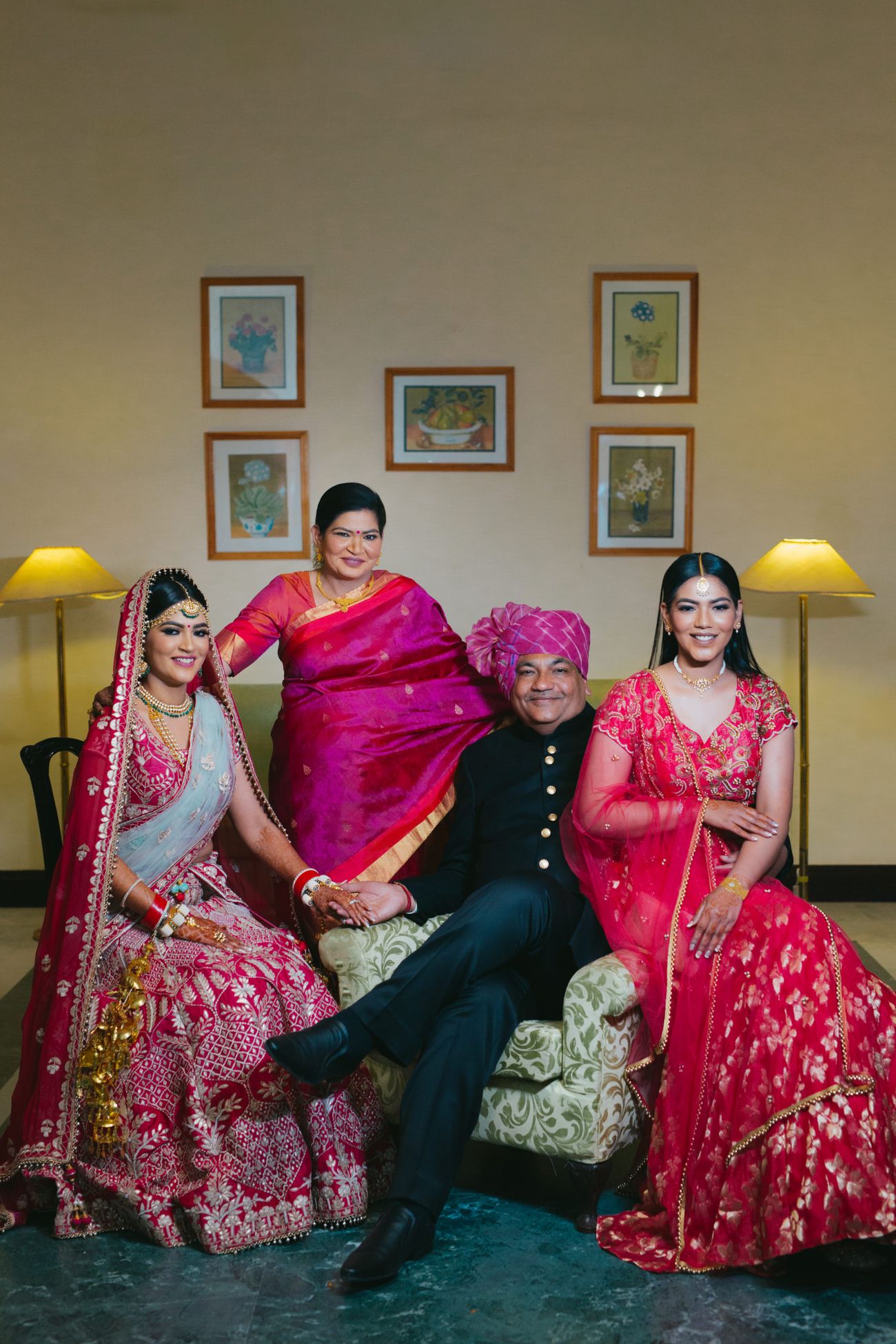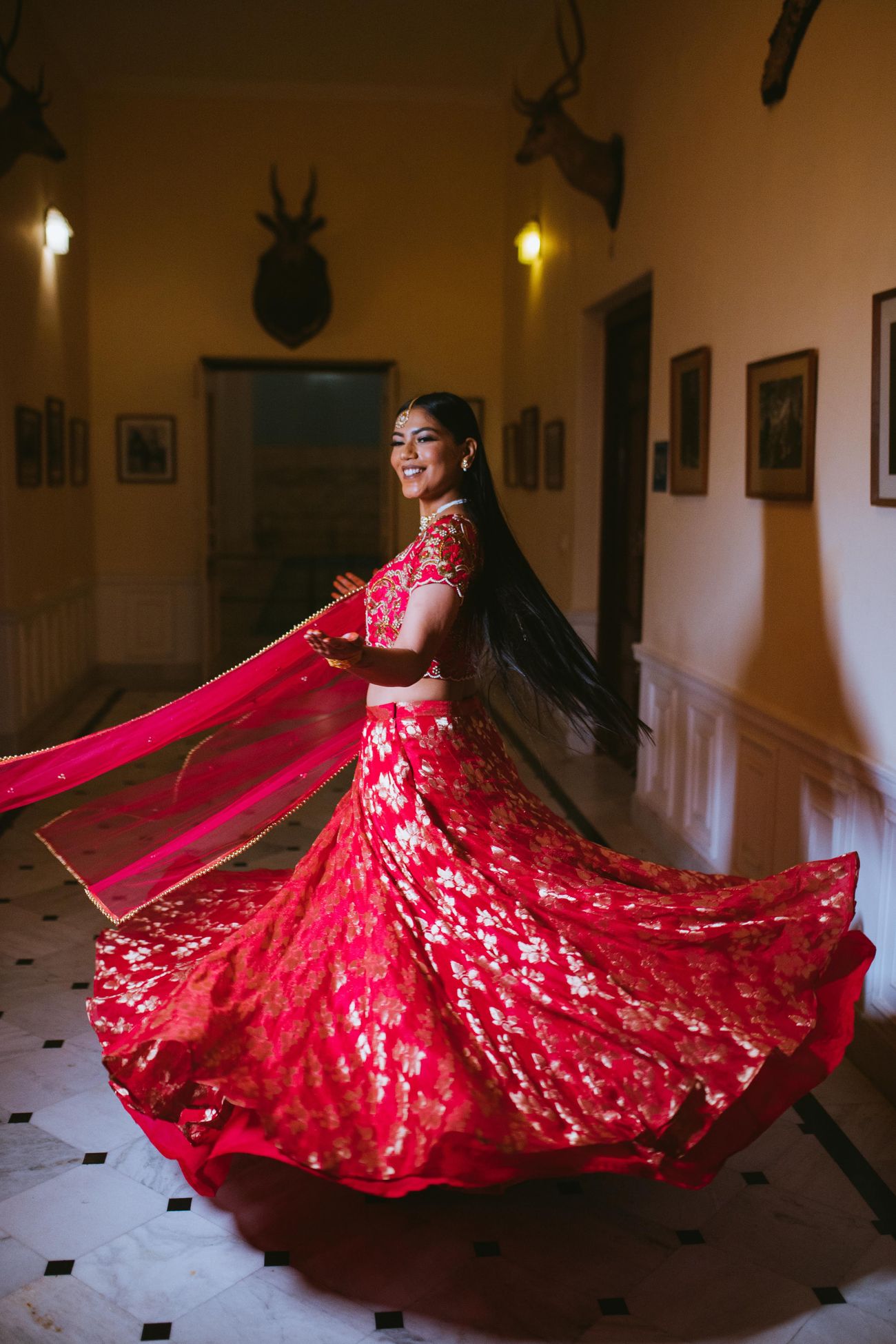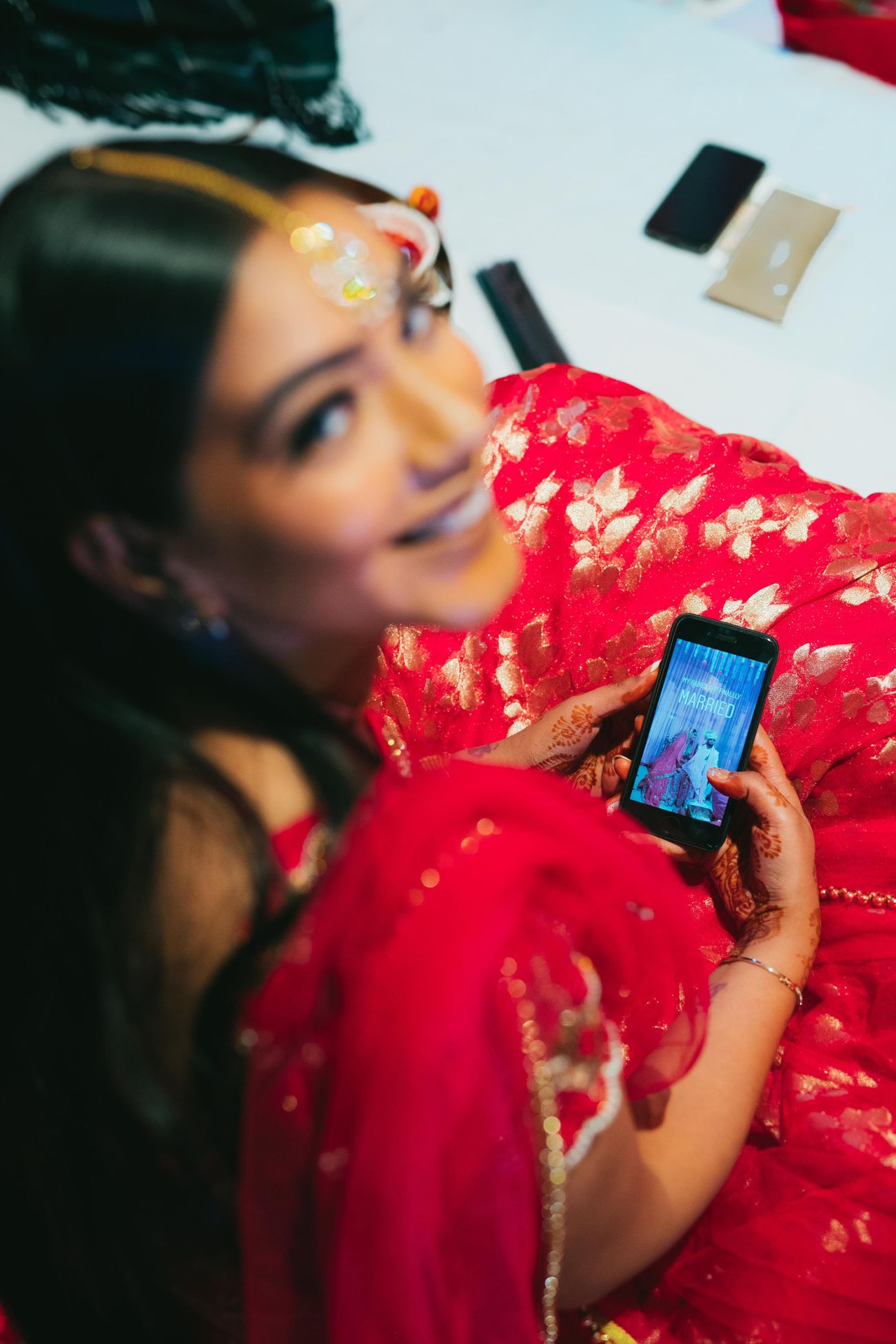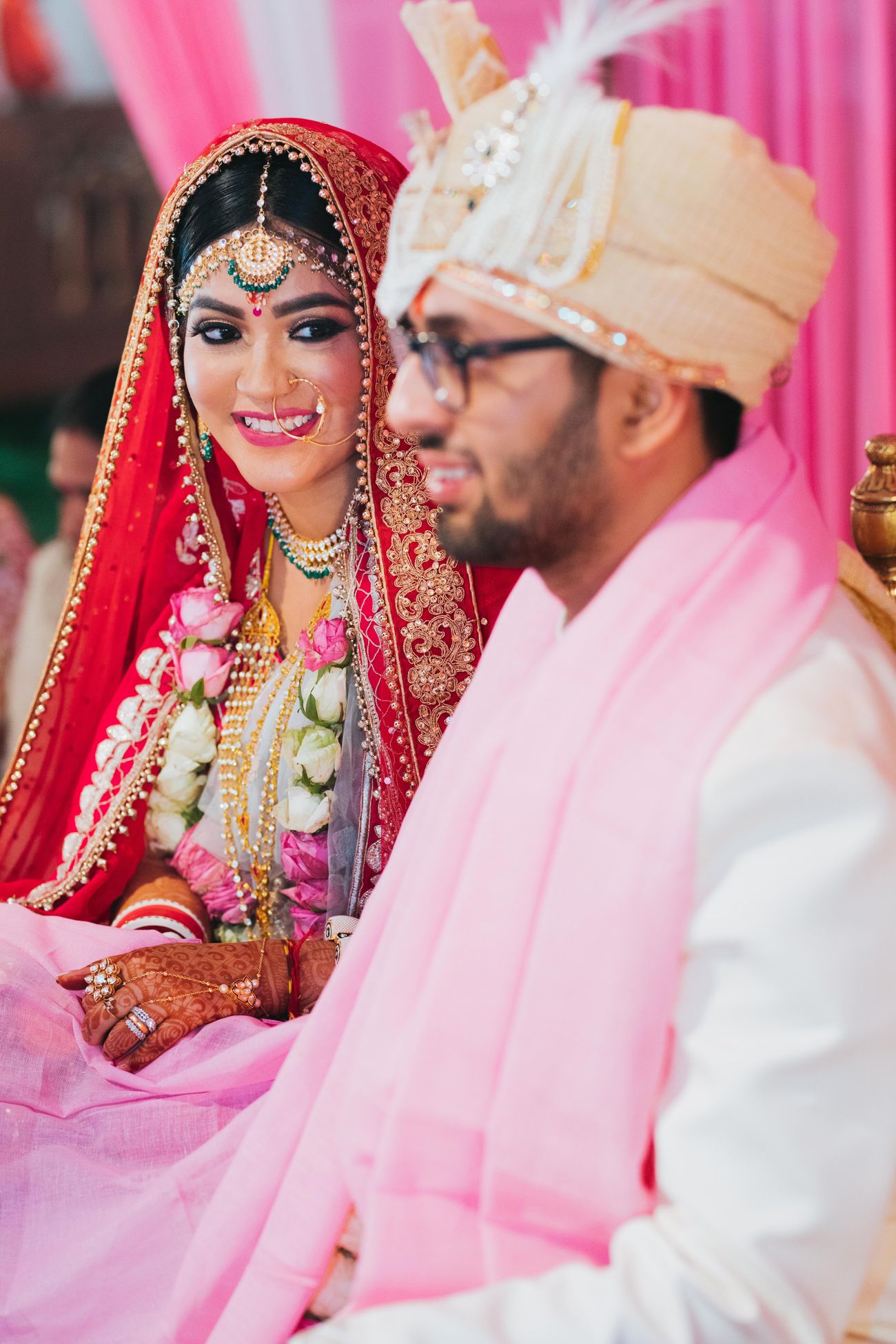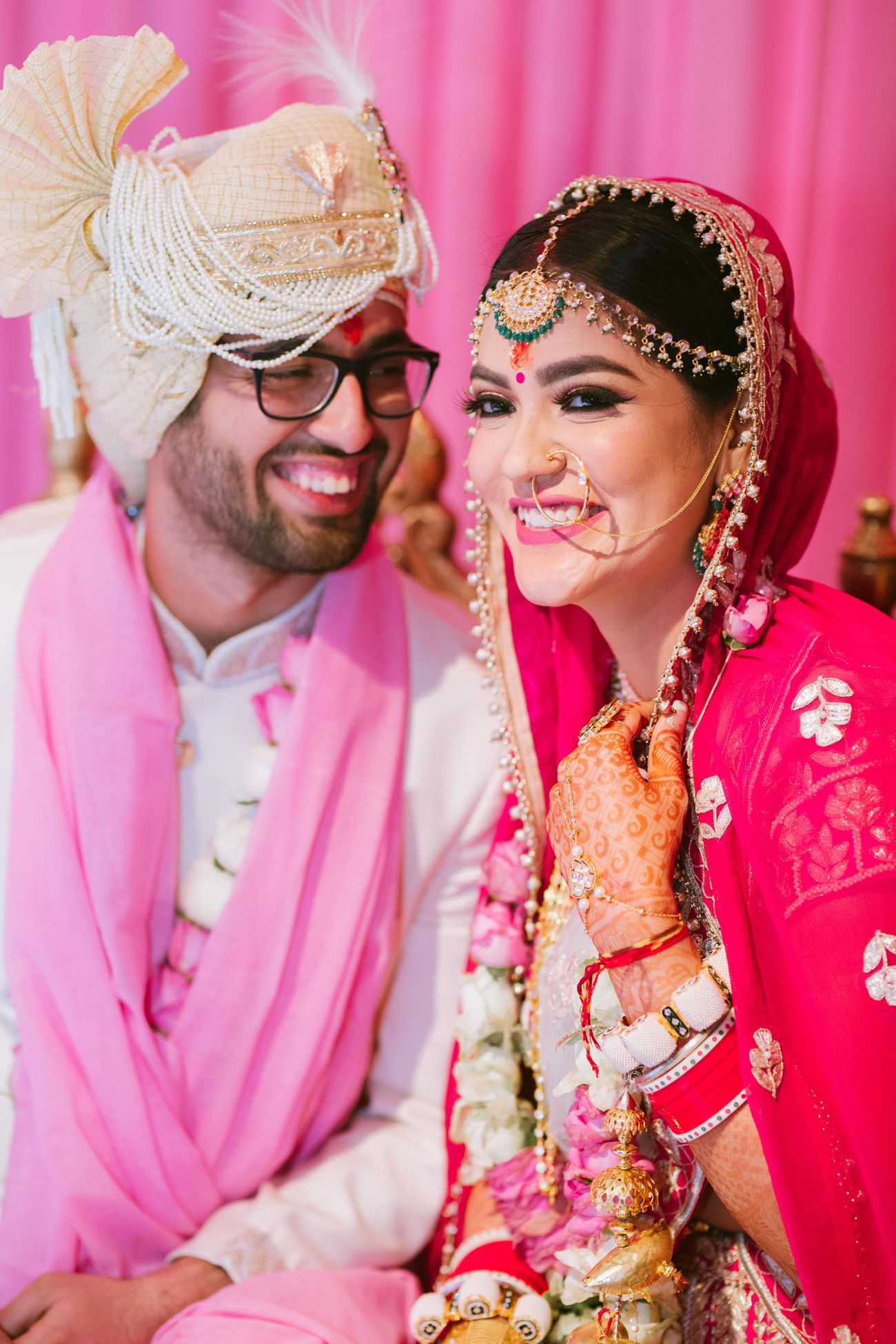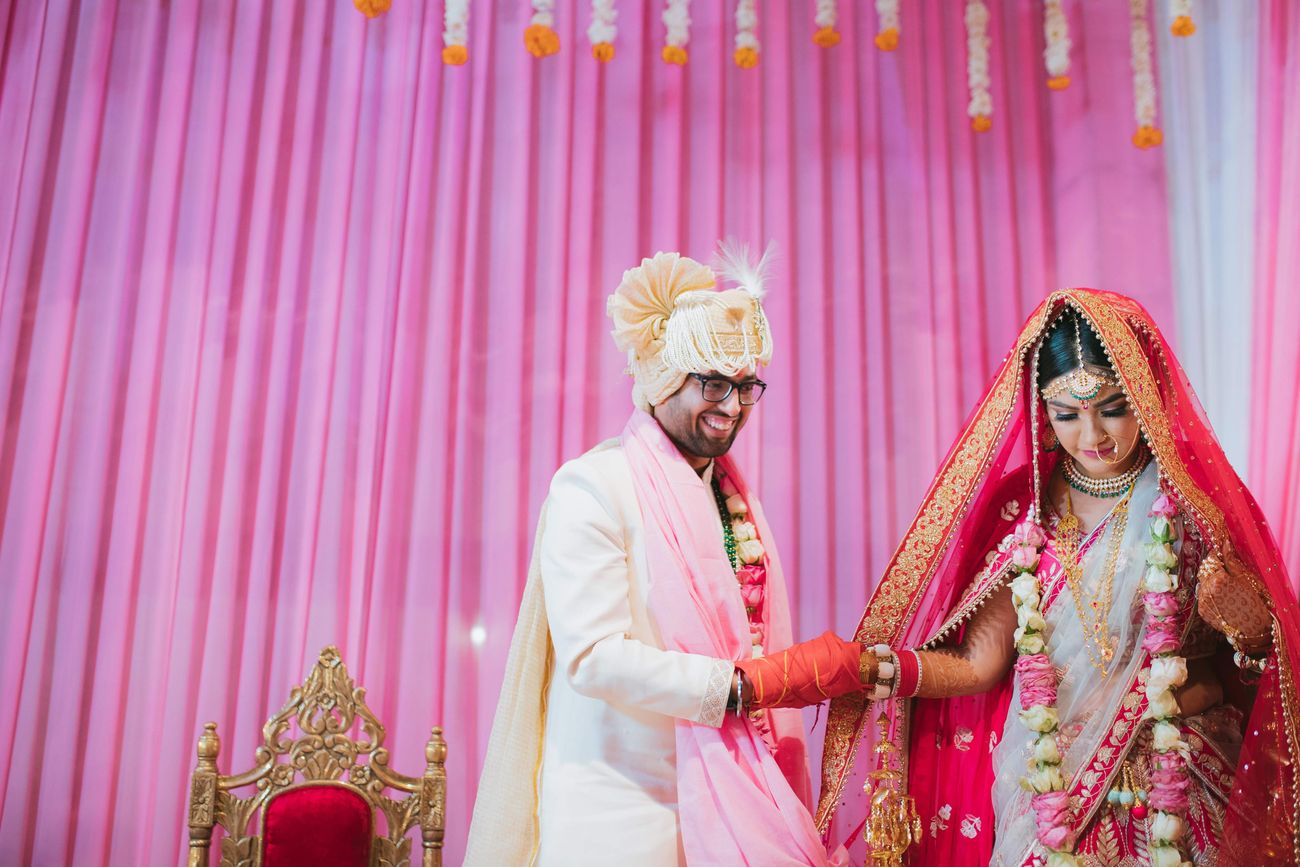 From The Bride
Our wedding was a mix of two different cultures. Prasoon comes from fun-loving Punjabi family and I come from a simple baniya family. While Prasoon's family's idea of a wedding was dance, daaru, chicken, and fun, my family's idea of our wedding was the rituals and good food. Prasoon's favorite food is butter chicken and my favorite is bhujia and that's how hashtag of our wedding is #butterchickenwithbhujia. 
My sister came up with our wedding theme as "Let Love Grow" for two reasons- one because we wanted an eco-friendly wedding and two because distance never came in between our love. During our courtship, she came up with innovative long distance Save The Date ideas for our wedding.      
Day 1 
1)Mehendi-The theme for the Mehendi was pastels. My sister made all the signboards using seed paper & cardboard. Wedding cards were of recycled paper and seed paper with a personalized seal of PS. Mehendi giveaways were seed balls for outstation guests and saplings for local guests. We made sure that we packed the seed balls and saplings in cotton and jute cloth respectively. The fun element in Mehendi was a flash mob by my husband and his cousins. 
I wore a pastel sharara so that I was comfortable and could move around easily, along with jewelry curated by Ziva Art Jewellery and outfit by the rolly from Shahpur Jat.
2) Sangeet & Engagement Ceremony- The theme of the sangeet was glitter and shimmer for girls and formal wear for men. The ring platter was a terrarium made by my sister (our wedding planner). The gifts for the groom's family were all packed in a cotton cloth bag decorated with net instead of plastic. The food was served in barges/bamboo disposable plates instead of thermocol or plastic along with ceramic re-usable cutlery. The hashtag, which was a part of the decor, was made out of thick cardboard sheets instead of wood/plastic. Given our love for Bollywood and dance, we chose all 90's and early 2000's music instead of shaking our legs on the latest Bollywood music. After all, what is a sangeet without lots of KJO's movie songs? And since we had a lot of Punjabis in the house, we made sure there was lots of bhangra!
As a bride, I wanted to wear something different yet classy and sassy for my sangeet. I love the mirror work designs curated by Abhinav Mishra so I chose an ivory gold silk lehenga from his collection. I paired my lehenga with Needledust Cinderella juttis and danced my heart out!
Day 2
3) Haldi and Bhaat- We were not even a percent surprised when my sister came up with the idea of using 'nimbu mirchi' for haldi background instead of the regular genda phool! The Nimbu Mirchi was later distributed amongst the helps and the needy people. The haldi footwear was up-cycled Kolhapuris by my sister. We decided to give handmade haathphool made at home from unused bangles to the ladies and a small pom-pom badge to the men. In our culture, we give out return gifts to our guests at haldi so we had this whole section of haldi favors. We gifted our friends and cousins organic beauty products specially curated by Lushveda for the wedding without any plastic packaging and in reusable boxes. For other family members, we bought locally sourced gota-patti cloth pieces and khadi kurtas, which were packed in un-cycled cloth bags stitched by my mom and further designed by my sister. The name tags and a sweet thank-you message for all the gifts were handmade by my planner sister, We also gifted the bridesmaids a leheriya saree made locally in Bikaner as a bridesmaids gift to wear on Haldi!
4) Wedding & Reception- Both of us got ready at Lallgarh Palace and we were lucky enough that Simran took some really nice getting ready shots for us. On my wedding day, I decided to go for heriloom jewelry from head to toe as it was a precious moment for me. Hence, I wore my grandmother's and mother's jewelry. Prasoon entered with a lot of dancing baraatis on dhol and music while I entered with my Dad with 'Laadki' playing in the background. We had pre-decided that I would be receiving Prasoon at the jaimala stage- now this was a quirky moment because I gave out my hand to Prasoon as he was getting up on the stage! The jaimala was exactly how we had envisioned it!
Beginnings for You by Simran Oberoi -She is an amazing photographer and for me, she is a real artist. She made sure to capture all of my happy, intimate and precious moments. She became part of my family in those two days and made sure no one in my family was uncomfortable in getting captured from her. She has an eye for detail and artistic view for simple yet pretty things in life. It's not just me who loves her work now but it's my entire family who is awestruck by her work. This is for all the brides out there- She is the one who can make you re-live your precious moments through picture…just trust her on your big day when she is with her magical camera. All the future brides of my family have already decided to get her for their big day.

Arck makeovers- I was running out of options as I decided to hire a makeup artist from Delhi and cancel the MUA I  had booked in Bikaner at the very end. I checked through wedmegood about dailyaloo's wedding and read about Liven and rest all is history. So I must describe Akriti and Liven in two words- the perfect team. The best thing about them is that they are really quick with the makeup and hair and give sufficient time to the bride for portraits and relaxing. Akriti is a lovely person who made me and my family so comfortable and gave me different looks for my engagement and wedding. Liven of course is an amazing artist who knows all about the hairstyles and also the entire look for a bride. As a team, these guys were fab and really adjusting in the midst of all the wedding hassle. My friends and family loved my glam look for the sangeet and my bridal look at the wedding. All the brides out there get young and budding MUA Akriti on board for your big day!
Sahibba K Anand-Woww is the word for her!! Everyone in my family just loved the reception look she gave to me. Hair, makeup and saree draping everything was just as I imagined for my reception look. She is not just an amazing makeup artist but an amazing person as well. She also helped me forget my anxiety as a bride and made me feel really confident and happy bride. Although, she was not available for the wedding dates I had the pleasure of having her as MUA at my reception. So to all the brides out there if your wedding dates are decided it is a no brainer, talk to her and get her onboard for your beautiful day.
Abhinav Mishra Sangeet Outfit: Glitter, glamour, and grace are what I can say for his designs. I was looking for something that is light in weight as well as makes me look glamorous. I found the combination in his silk golden lehenga. I paired it up with Needledust juttis. So to all the dancing brides out there doll up in Abhinav Mishra for your mehendi/sangeet/ wedding and enjoy!
Lallgarh Palace, Bikaner-  I just loved the charm and splendor of this royal heritage. It's architecture and grand buildings were all lit by the palace administration. It's a beautiful place for the brides who want the princess feels for their big day.
Vendors: Venue: -  Venue: Lallgarh Palace ; Photographer: Beginnings For You★ 5  ; Makeup Artist: Engagement & wedding- Arck Makeovers ★ 5 , Reception- Sahibba K Anand★ 4.9 Expert; Bridal Outfits: Sangeet-Abhinav Mishra★ 4.9 ; Mehendi Jewelry: Ziva Art Jewellery