An Elegant Delhi Wedding With Loads Of Laughter And An Adorable Love Story
BY Aakanksha | 09 May, 2019 | 18174 views | 4 min read
What happens when you marry your best friend? Well, ask Arushi and Krishanu, who decided to tie the knot after knowing each other for almost a decade! Their celebrations are full of fun, joy and unlimited laughter! After all, what else do you expect from two people who fell in love over puns? From dancing their hearts out at the cocktail, to posing with unique props at their mehendi, this wedding was truly #goals! Infinite Memories★ 4.8 made sure that they captured the couple's best moments in the most stunning manner, adding to the entire glam quotient of the wedding.
Meet Arushi & Krishanu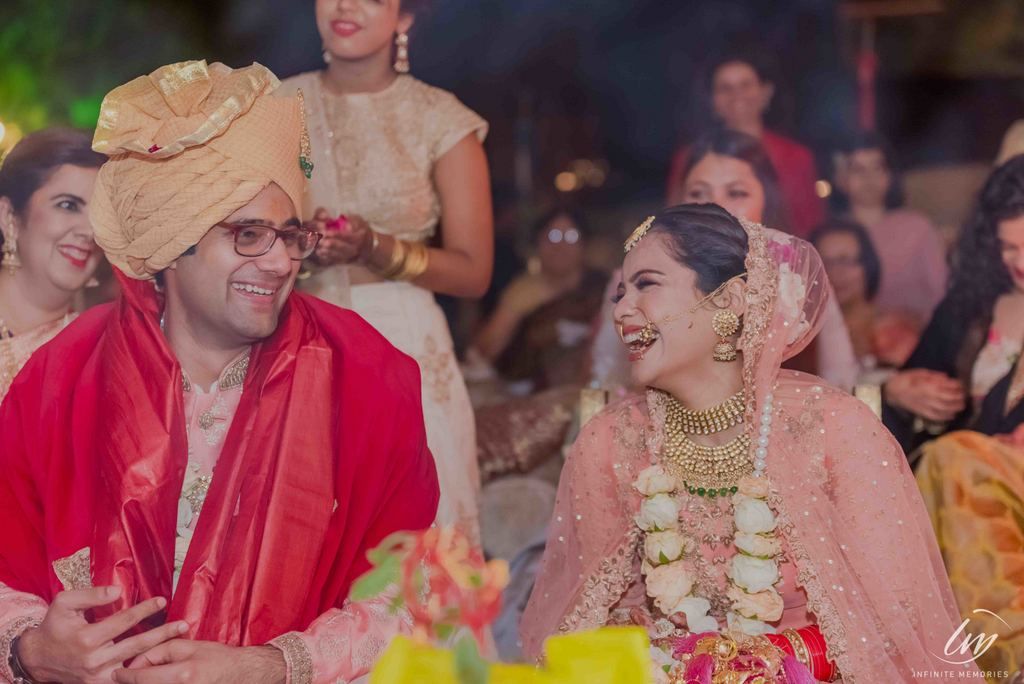 Arushi tells us how they met when they were just teenagers and how their shared love of puns and jokes brought them together, "We are both army kids. We met at an army party. We were about 17-18 then. We both connected on our love for puns and really lame jokes. In fact we hit it off because of the first thing he said to me. So my name means 'sun rays' and his name means 'fire'. So first thing he says to me is between you and me all you need is a magnifying glass. We started dating a few months after that, and 10 years later here we are. :)"
The Cocktail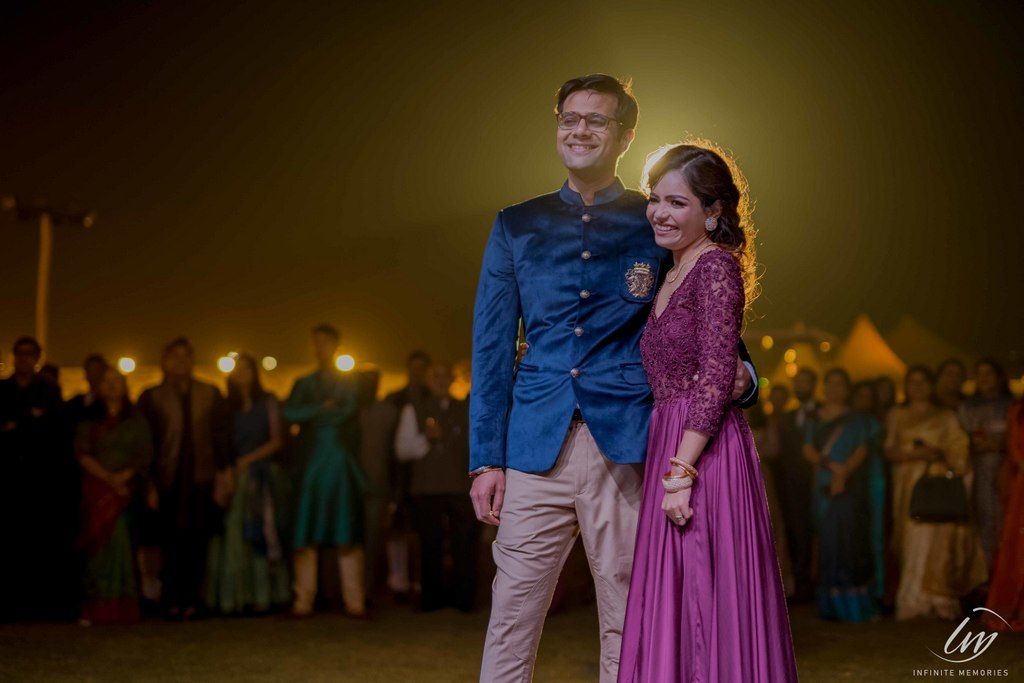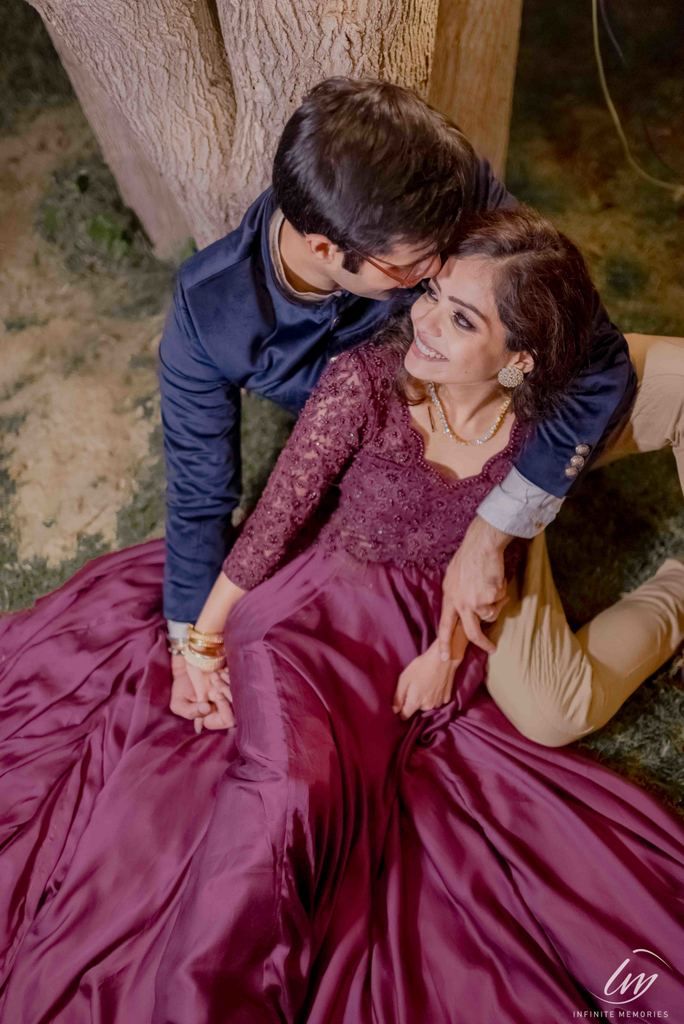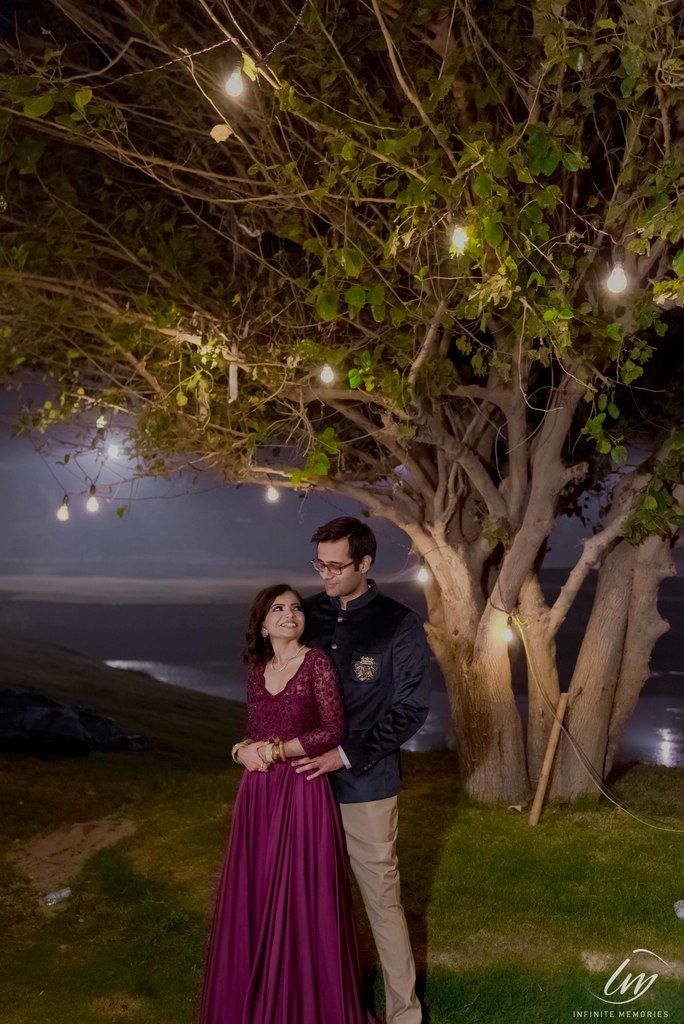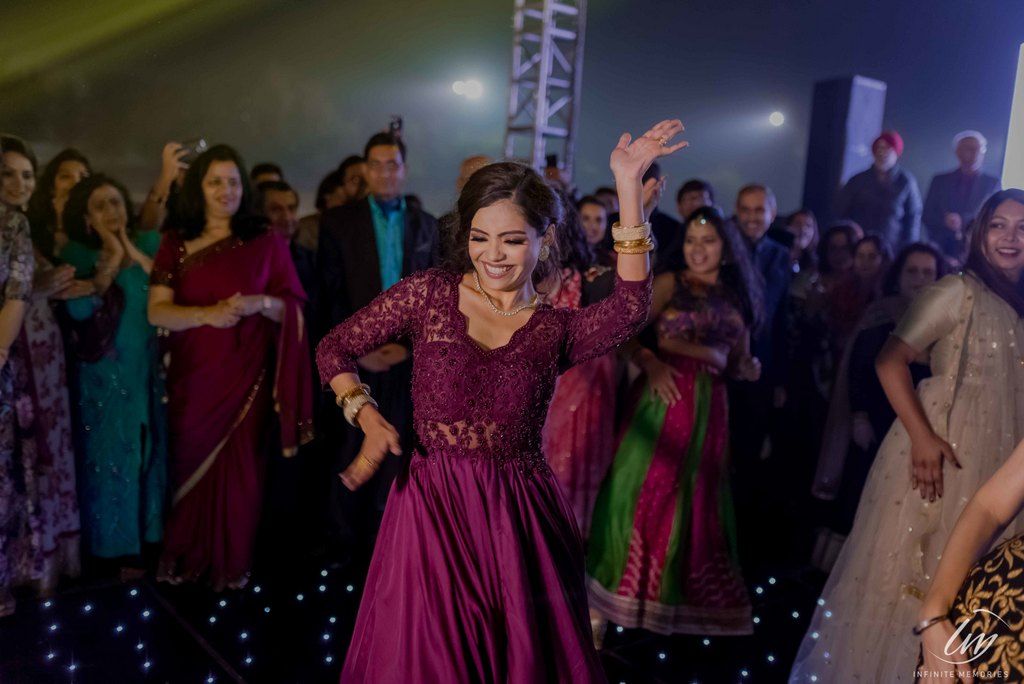 The Mehendi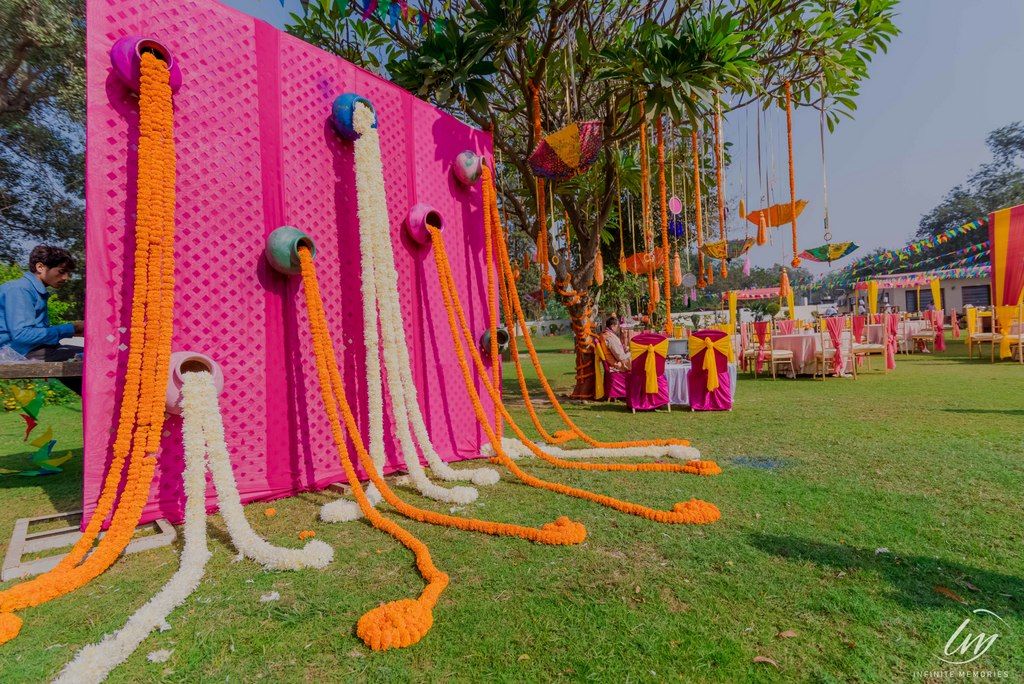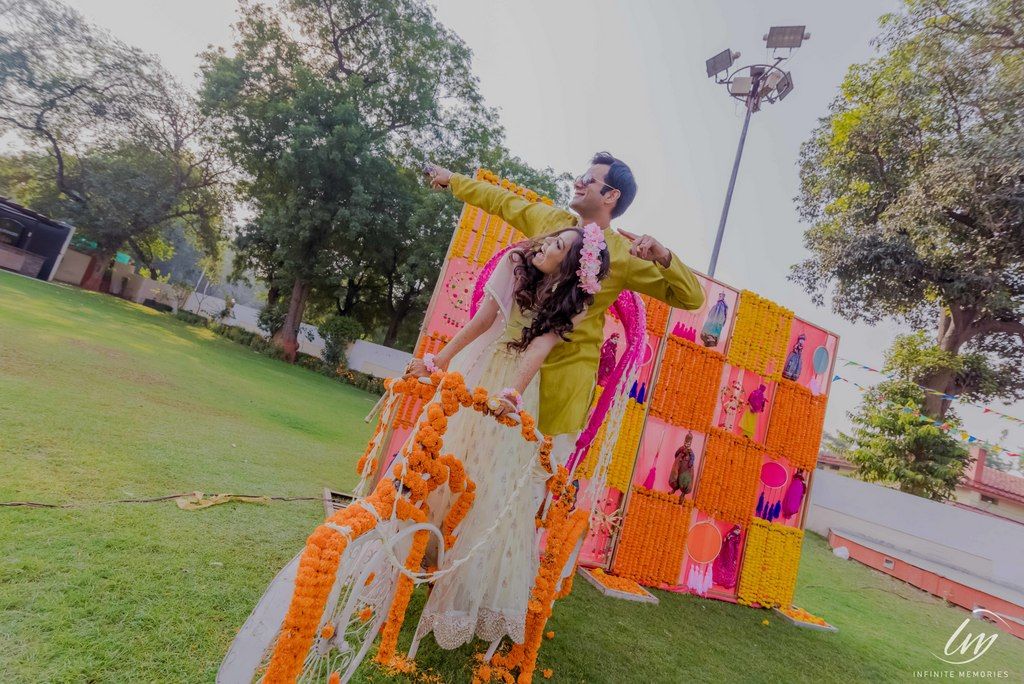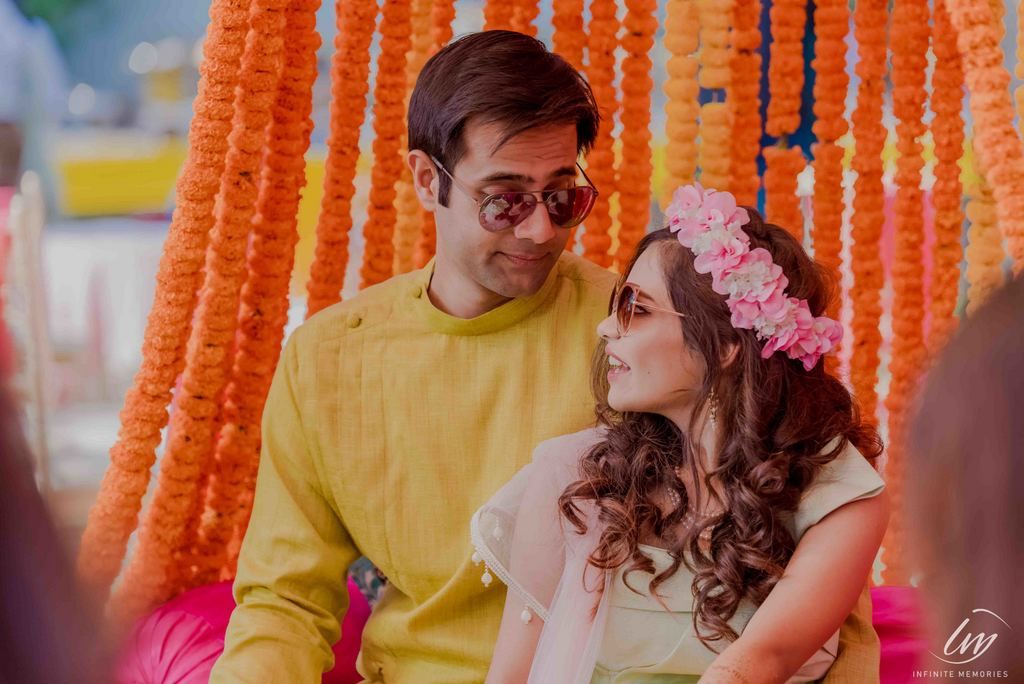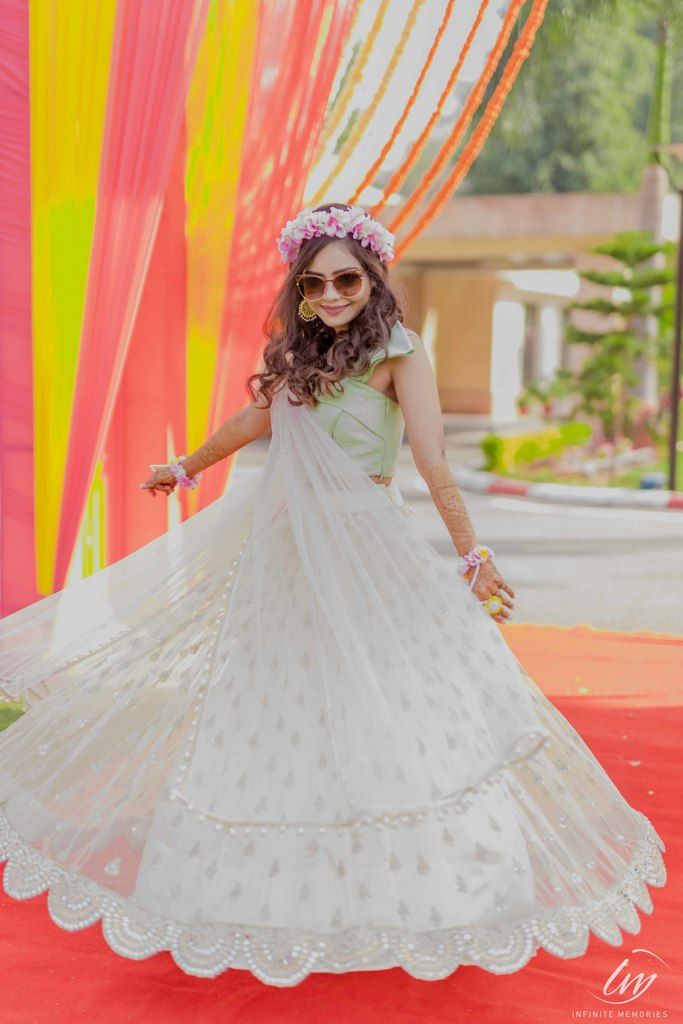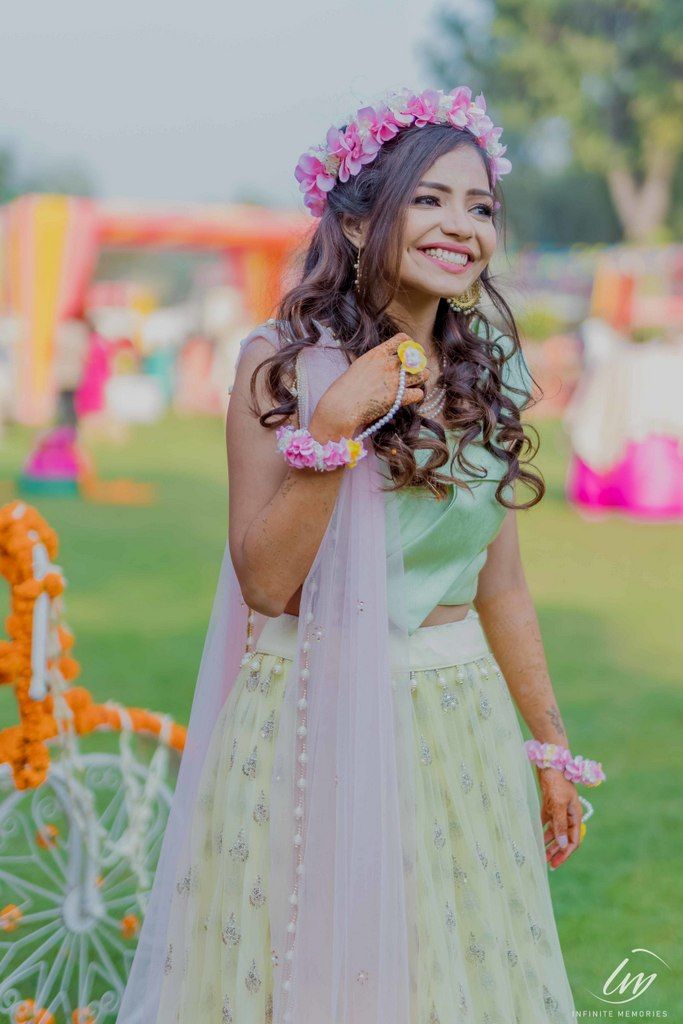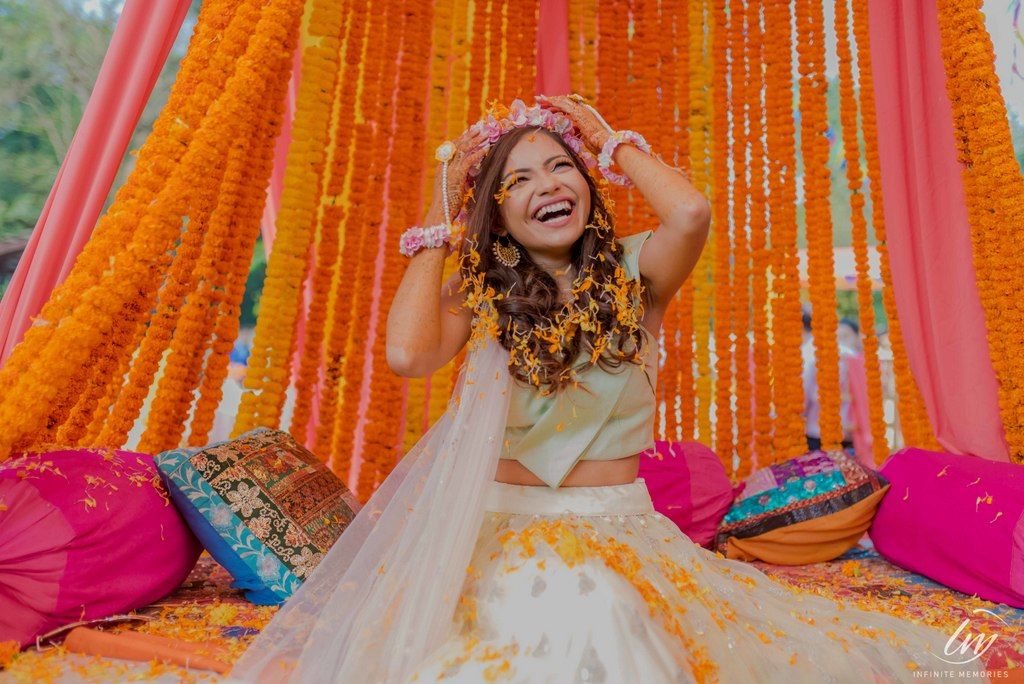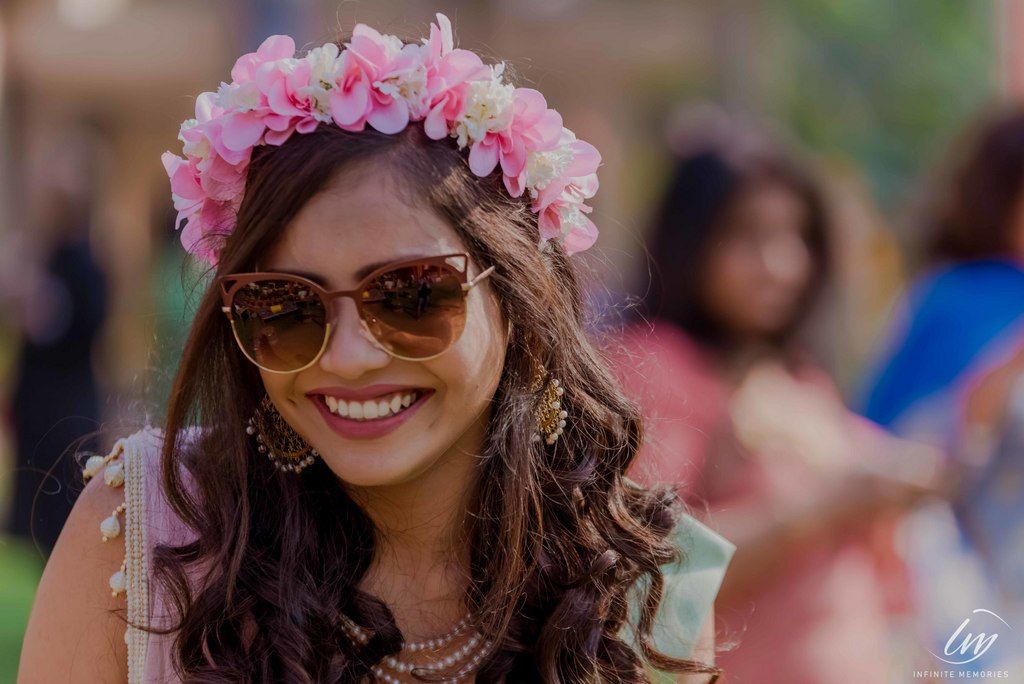 The Haldi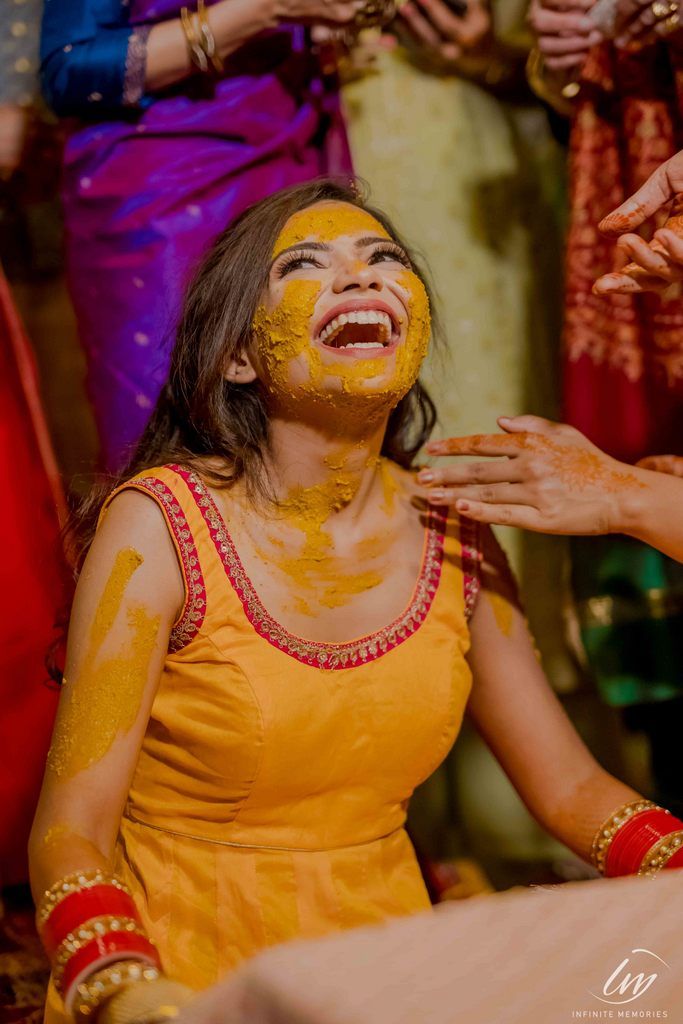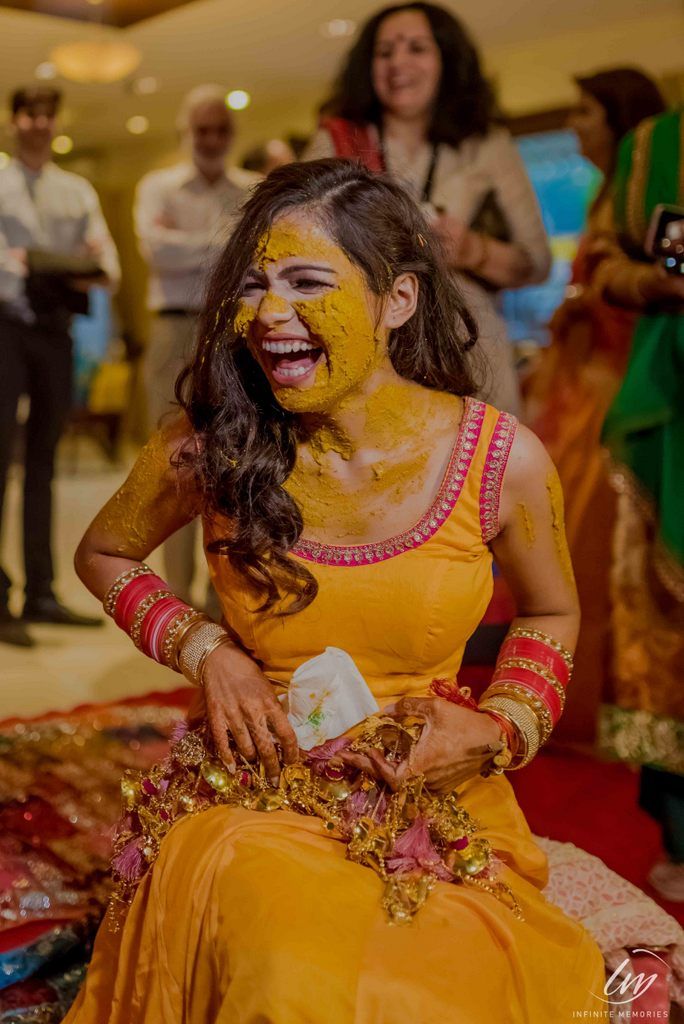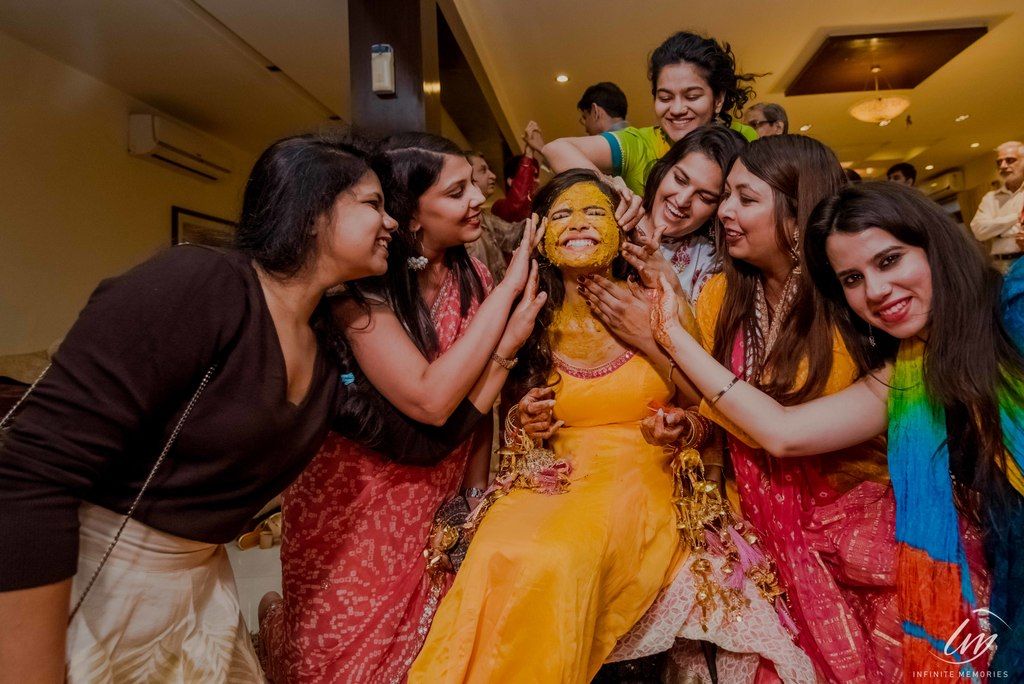 The Wedding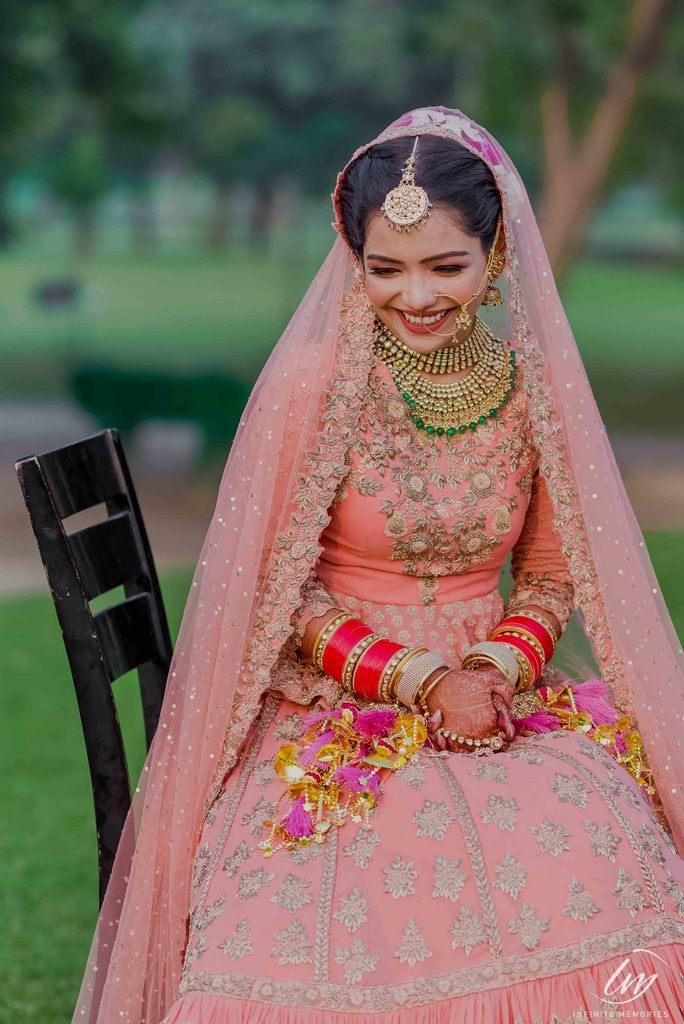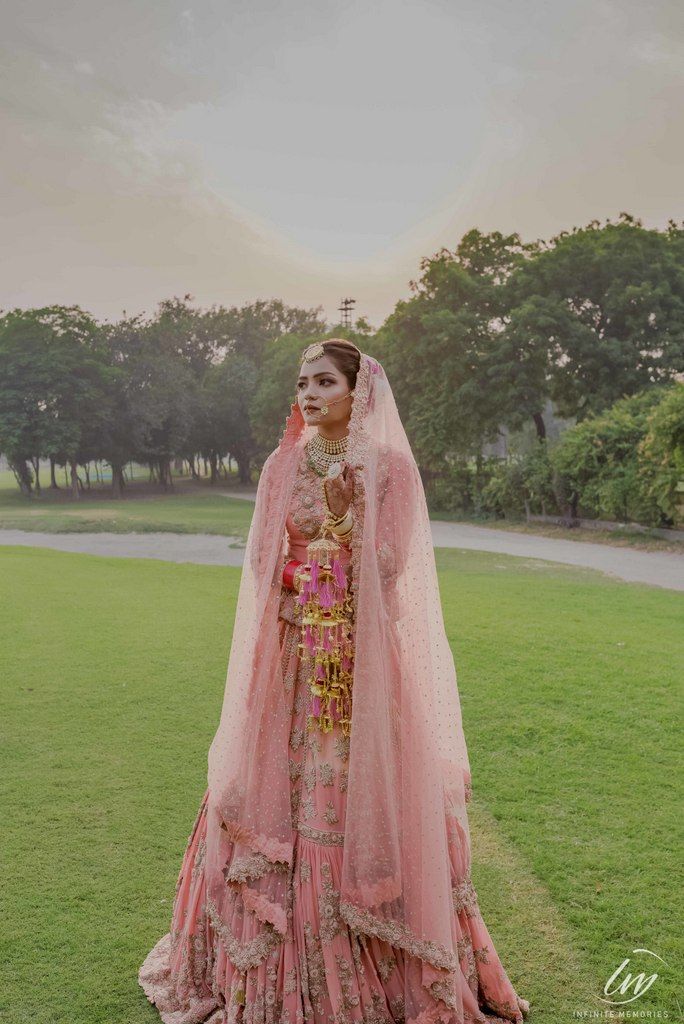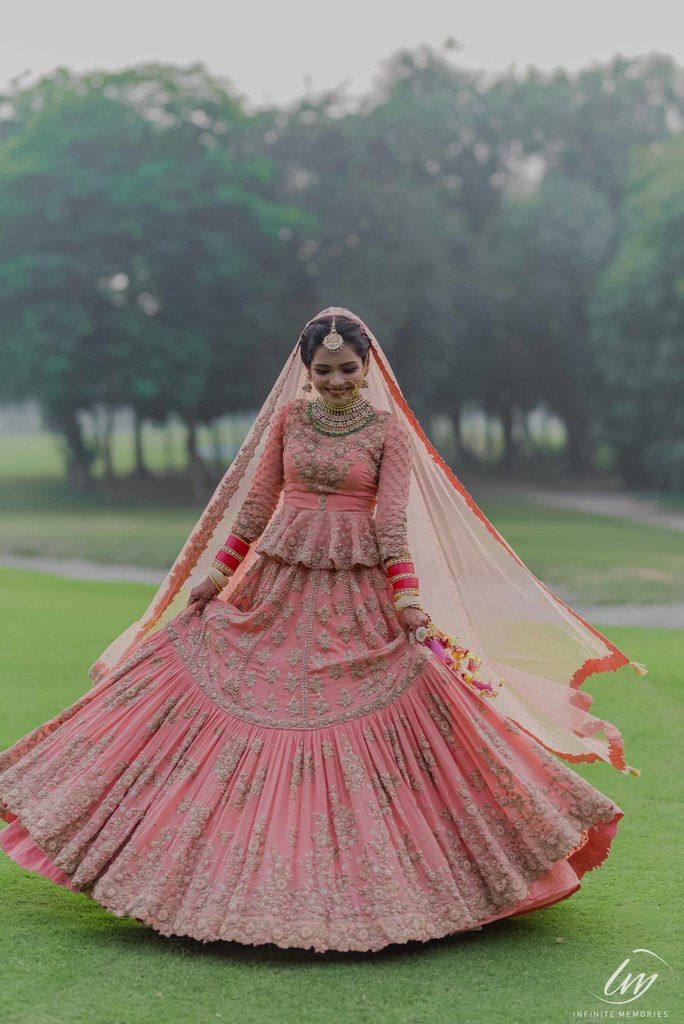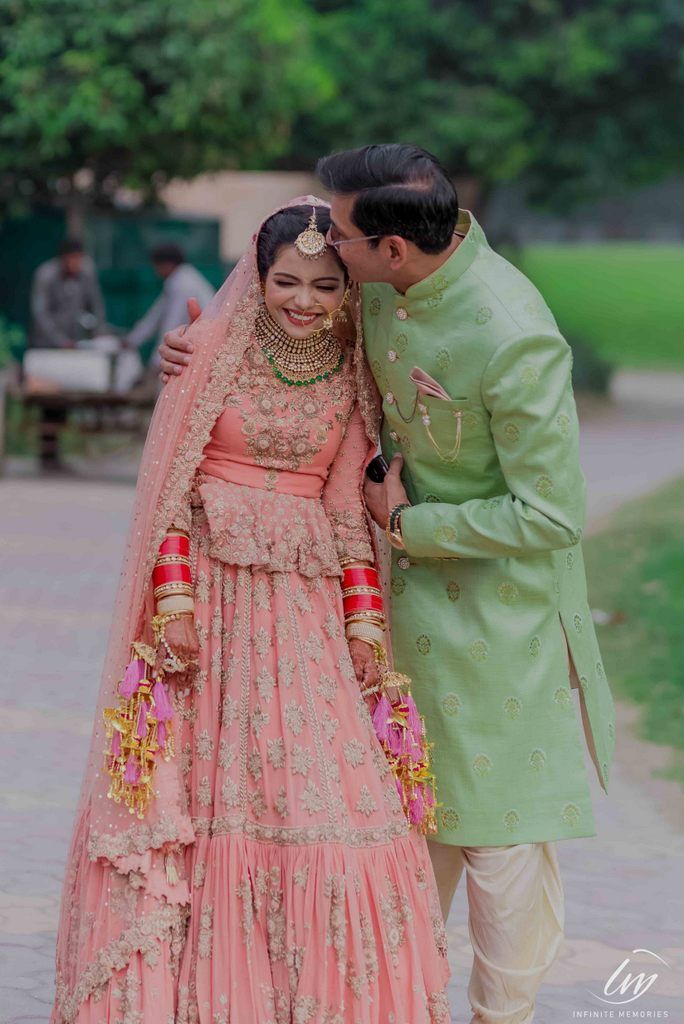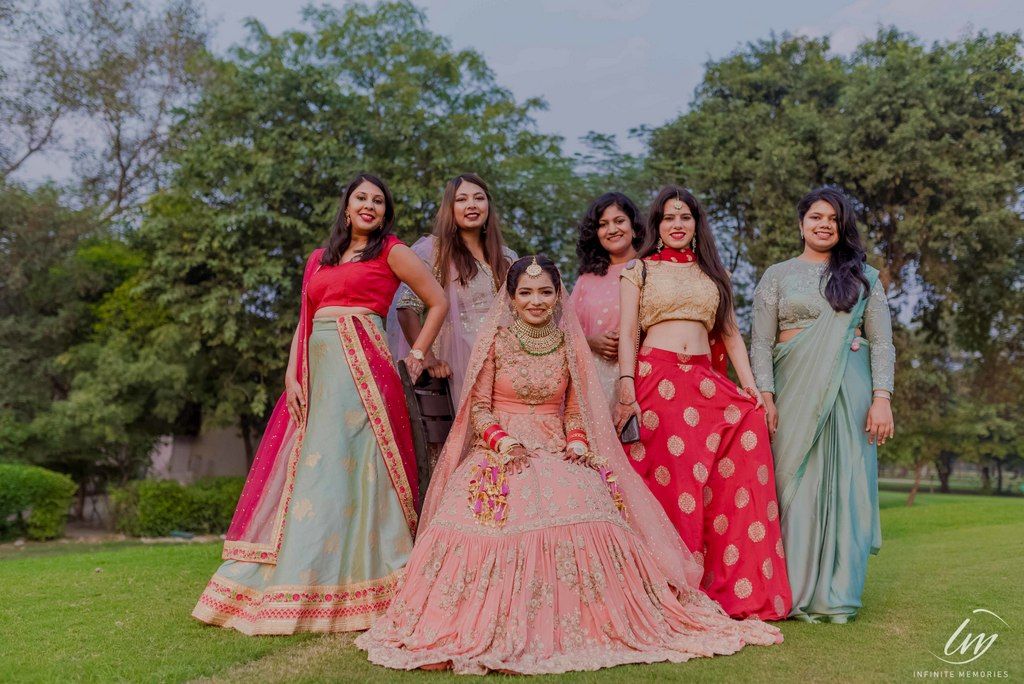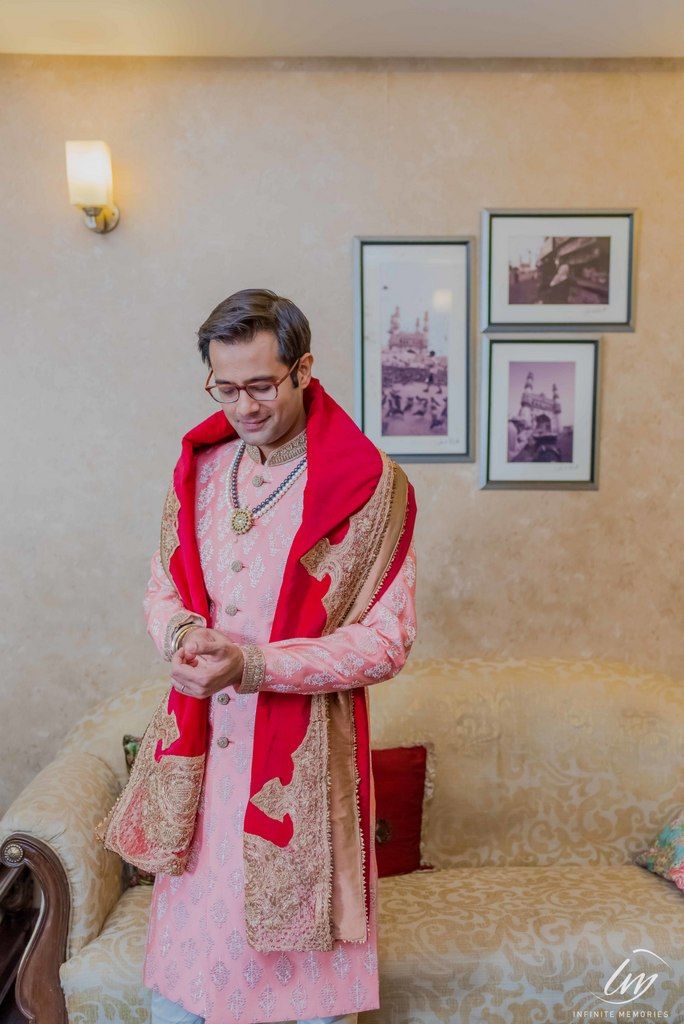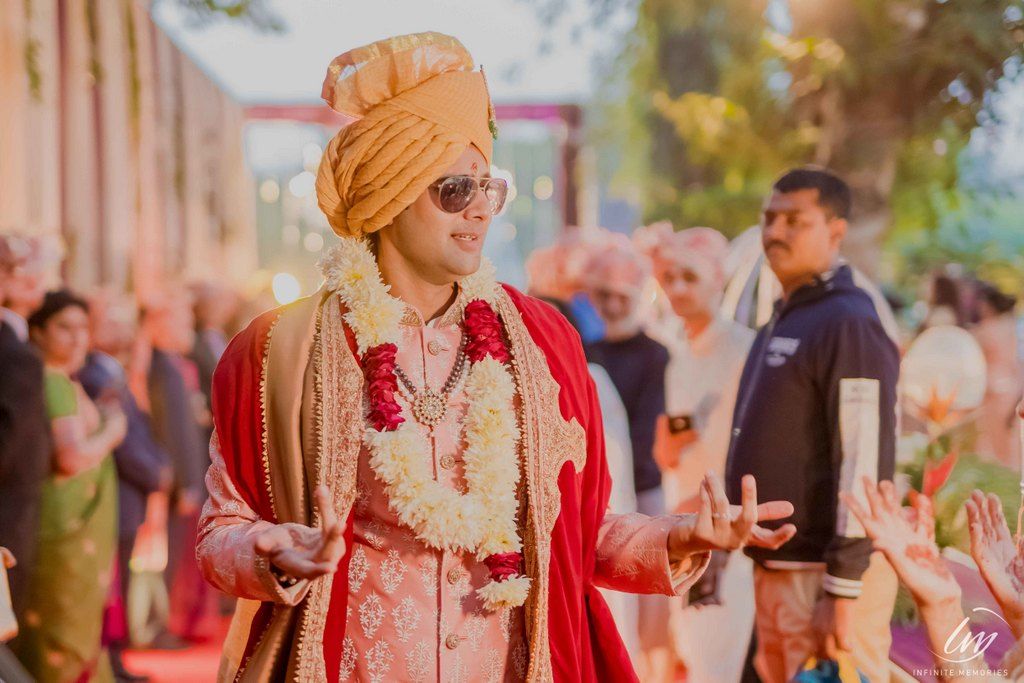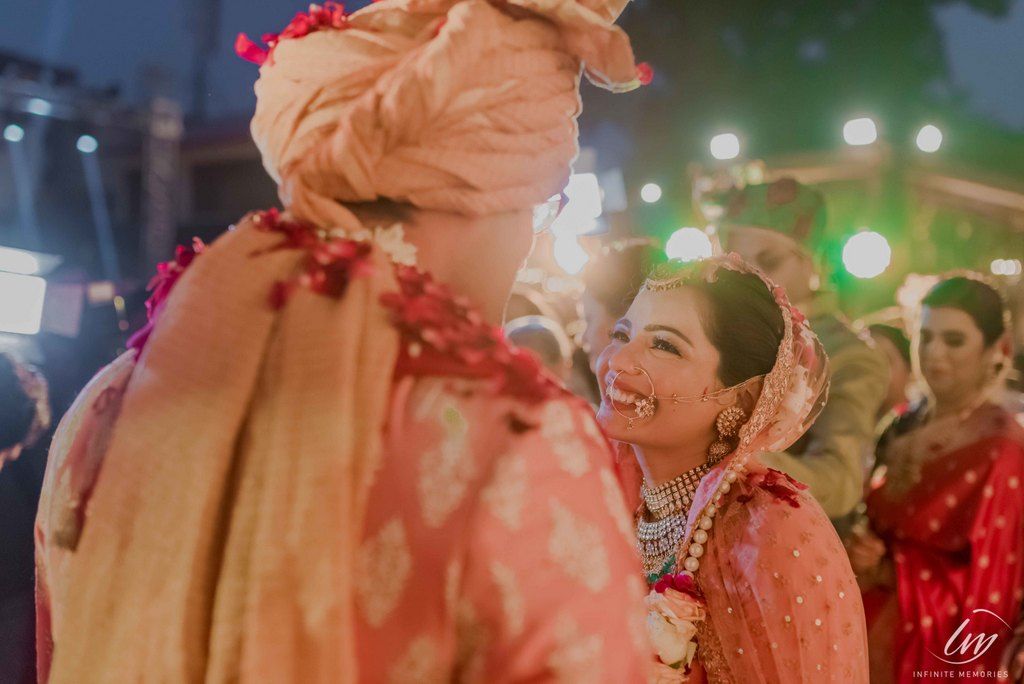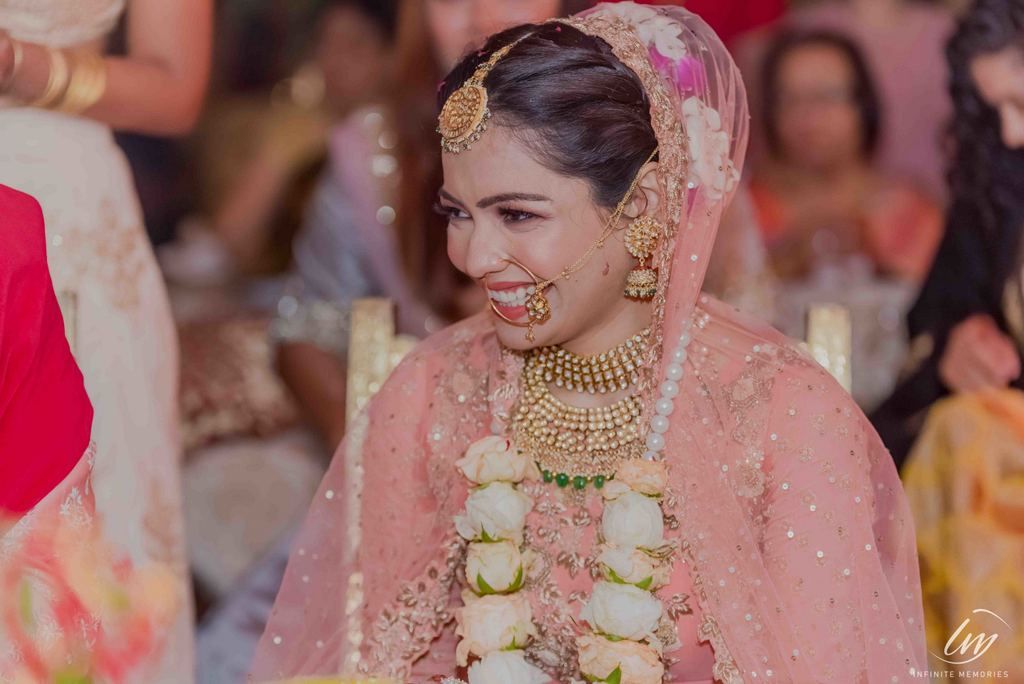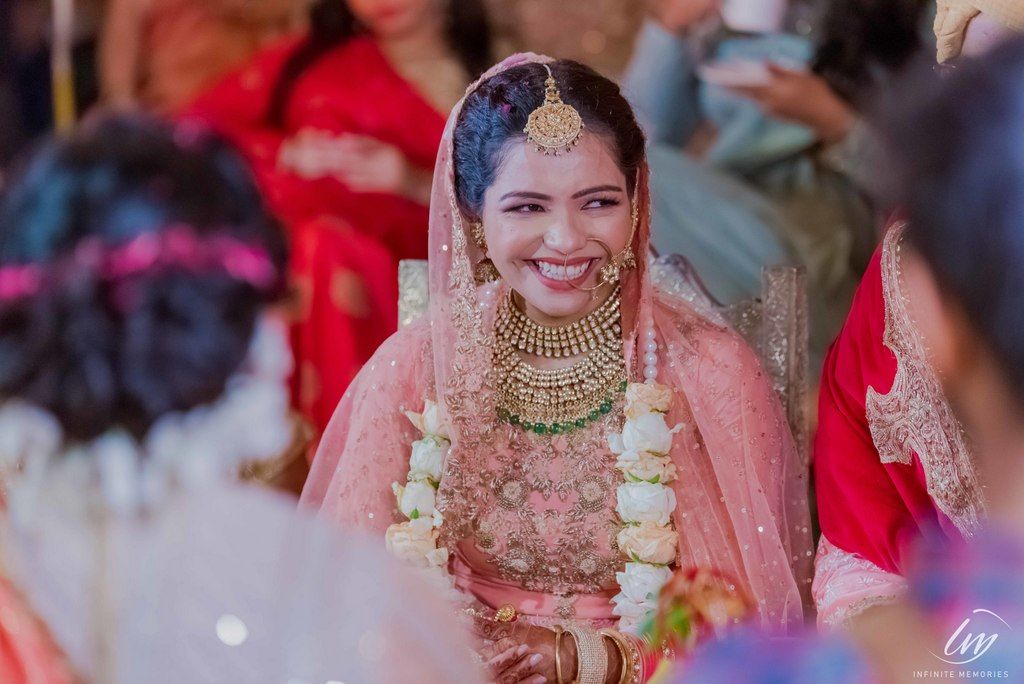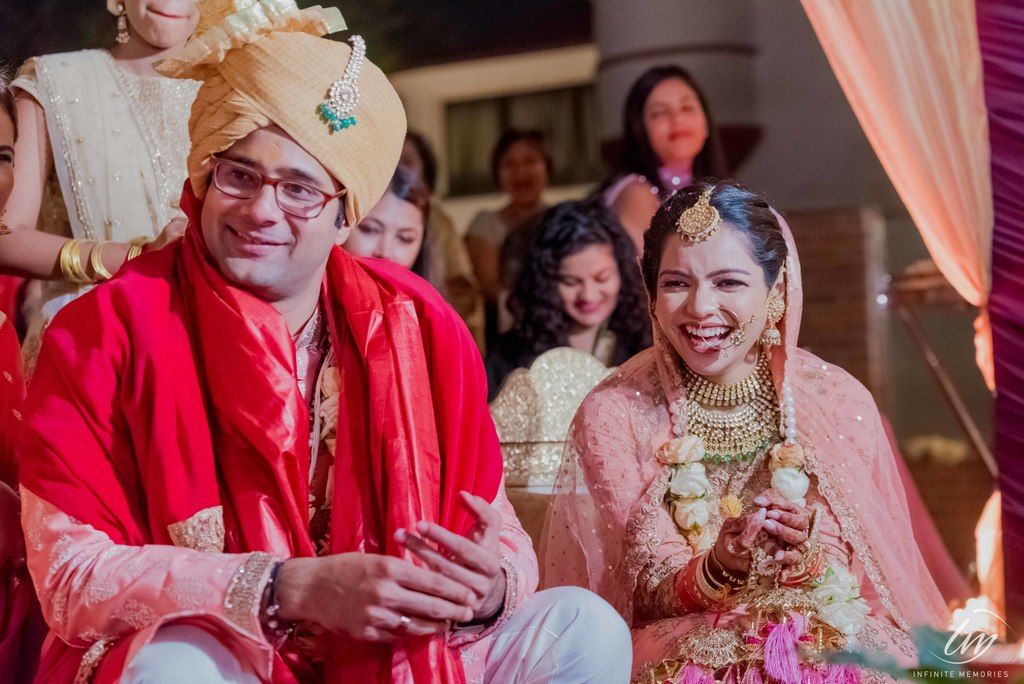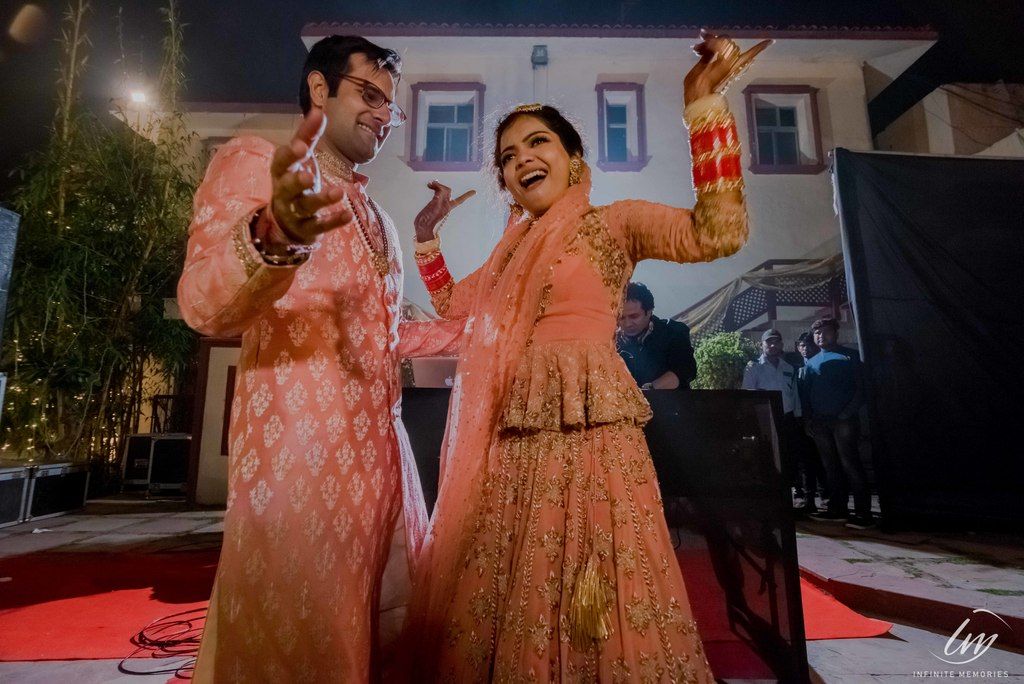 From The Bride:
Our wedding had a vintage theme with a modern take to it. The colour scheme was a mix of me and Krishanu's mother. I love purple and she loves gold so we mixed the two and added elements of something all of us (two of us and both our parents) like.
Noida Golf Course was our venue. We booked the entire golf course and had a poolside wedding. The best part about it was they let us use the lockers and changing rooms so anyone could keep their valuables safely and be tension free the whole night.
Preeti Thukral was my Makeup Artist and I cannot express in words how amazing my makeup was. I can say with confidence I looked like the best version of myself on my wedding day. My Makeup was light, not over-the-top and it truly looked like I was glowing from within. We drank and danced the whole night and my makeup did not budge. I'm so happy with my makeup and hair, I would not change a single thing. Can't thank her enough for making me so pretty. :)
Infinite Memories are a superb team who did such a great job. They literally captured every candid moment from our wedding and made the cutest wedding film ever for us. Every time we look at our pictures, it makes us so happy. They've truly captured the essence of our crazy happy wedding and the goofy couple that we are. They're also very receptive to changes, very approachable and they gladly do what you ask of them. The whole team is so nice to talk to. We're truly happy with their service before, during and after the wedding.
My lehenga was a signature Payal Keyal from Asiana Couture. It was just what I wanted, detailed motifs, a unique blouse, and pastel colours. I literally made my decision in one visit without going anywhere else because that's how much I was in love with the outfit the moment I saw it. Still won't change a thing about my lehenga. It was truly the most special and very close to my heart. I still get compliments about how beautiful my wedding dress was. My Mehendi outfit was by Anisha Shetty. I wanted a very subtle and light outfit for my mehendi since it was during the day and the decor itself was pretty bright. My tube blouse was a unique design with a big bow and it went perfectly with the lemon skirt and pink dupatta.
Vendors: Venue: Noida Golf Course; Makeup Artist: Preeti Thukral Makeup Artistry★ 5 ; Photographers: Infinite Memories★ 4.8 ; Bridal Outfits: Asiana Couture - Chandni Chowk★ 4.3 (Wedding), Anisha Shetty (Mehendi); Groom's Outfit: Abha Batra (Defence Colony)★ 5
Plan your wedding with WedMeGood. Find vendors here