An Elegant Jaipur Wedding With A Bride In Pastel Hues & Spectacular Jewellery
BY Aakanksha | 27 Nov, 2018 | 1359 views | 5 min read
Two souls destined for each other, one gorgeous location and tons of fun, this Jaipur destination wedding was just beautiful! Their wedding was all about having fun, bonding with each others' families, buzzing functions and beautiful decor! It was a week long bonanza where each person involved ending up making memories for a lifetime. The bride had a private bridal mehendi function and then an all-out proper mehendi funciton for all the guests! They also had a special pool morning where the agenda was to just have fun and nothing else! The bride wore a beautiful pastel-hued bridal lehenga from Faabiiana . What also caught our eye was her spectacular bridal jewellery, and that stunning choker and raani haar combination just blew us away!  JW Marriott Jaipur Resort & Spa played an ideal host for their destination wedding and Naman Verma Photography★ 4.9  ensured that he doesn't let any moment, candid or otherwise go uncaptured!
Meet Vidhi & Rushang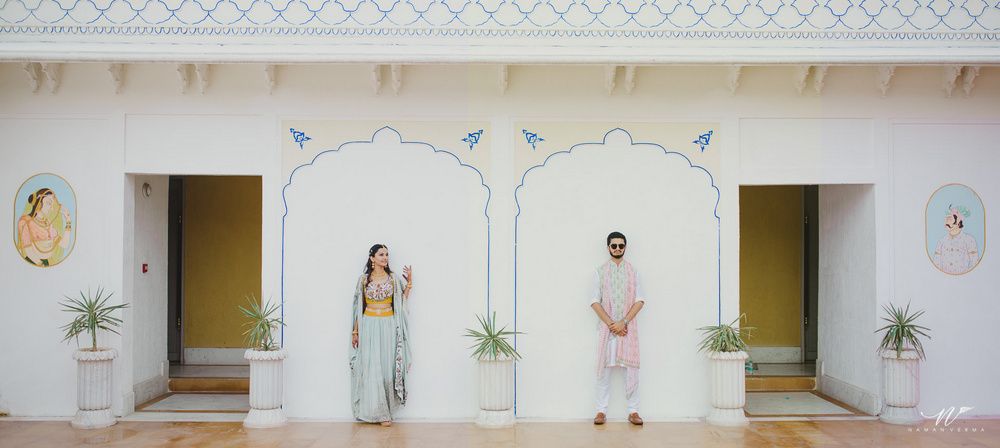 Vidhi writes about how they met and their love story, "Rushang and I have known each other for seven years. We were in the same class in college and soon started traveling back together from there to home since we also happened to live close to each other. Eventually, we became really close friends but we never saw each other in a romantic light. After a while, we started to connect and things started to grow between us. By this time we had known each other for two years and knew just about everything in each other's lives. All our friends kept telling us that we would be perfect together but it was only when his family started pressurizing him to start looking at girls in case he wasn't already seeing someone, when I realized what he meant to me – I couldn't imagine him with someone else and he later he told me, he had felt the same way about me! Thus began our dating period. Soon we told our family about our situation, and they were very accepting of our choices."
The Mehendi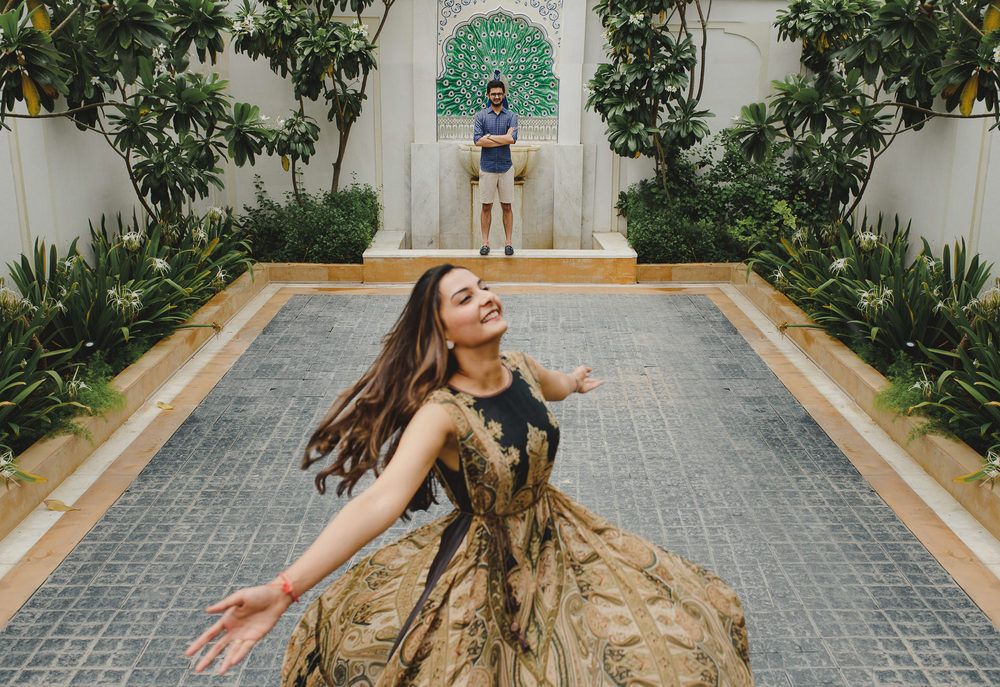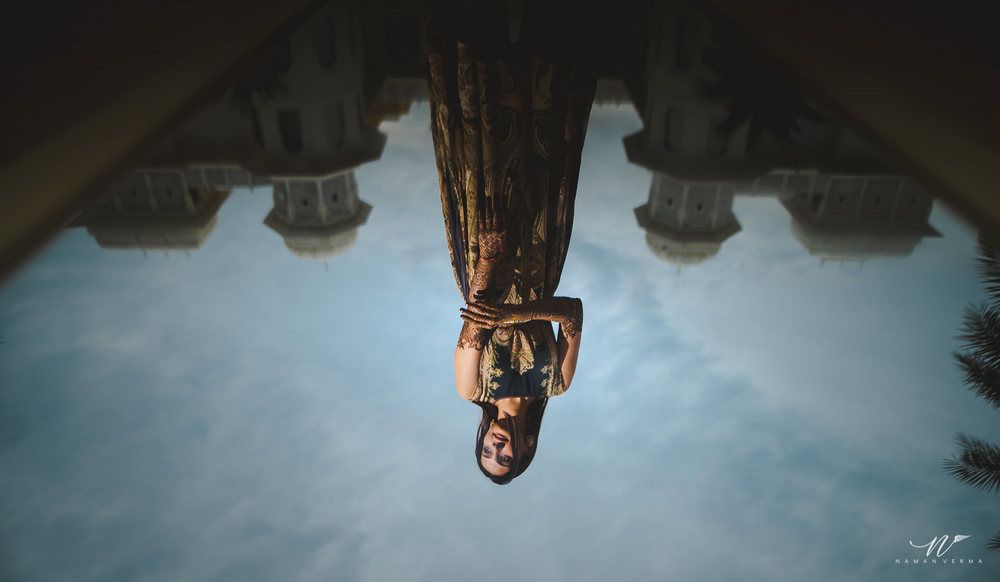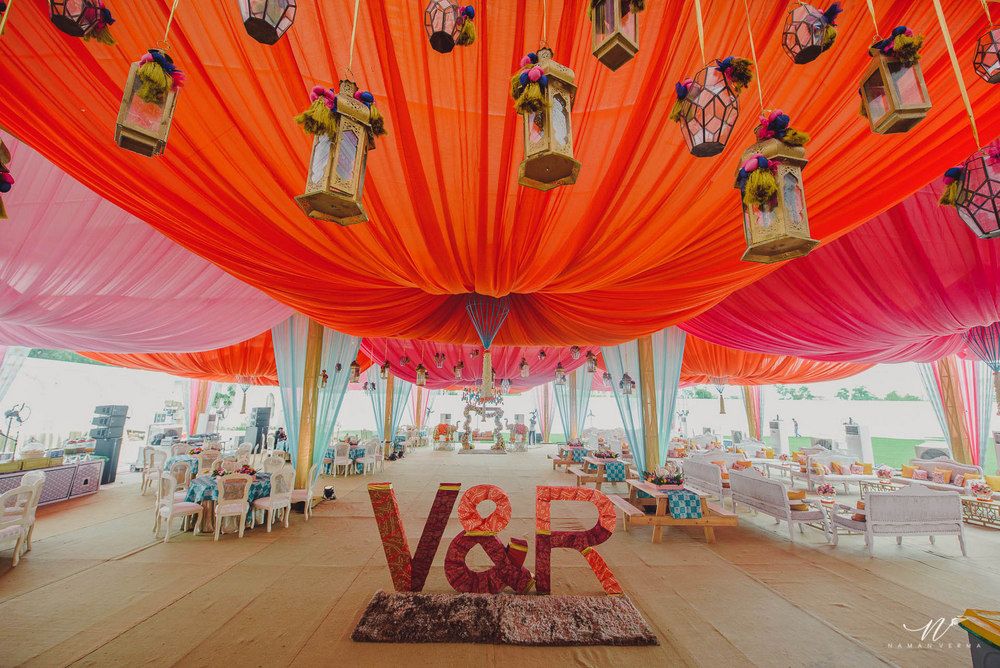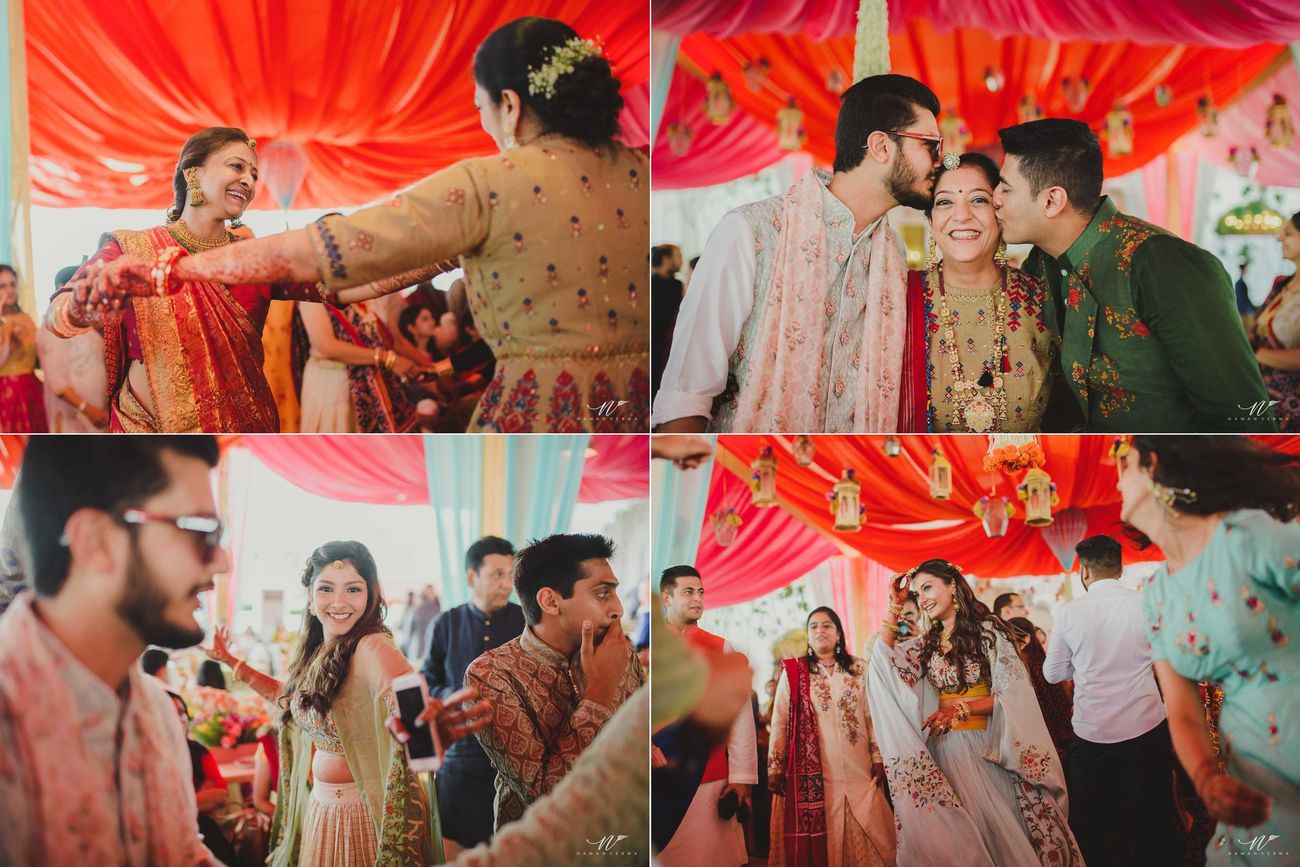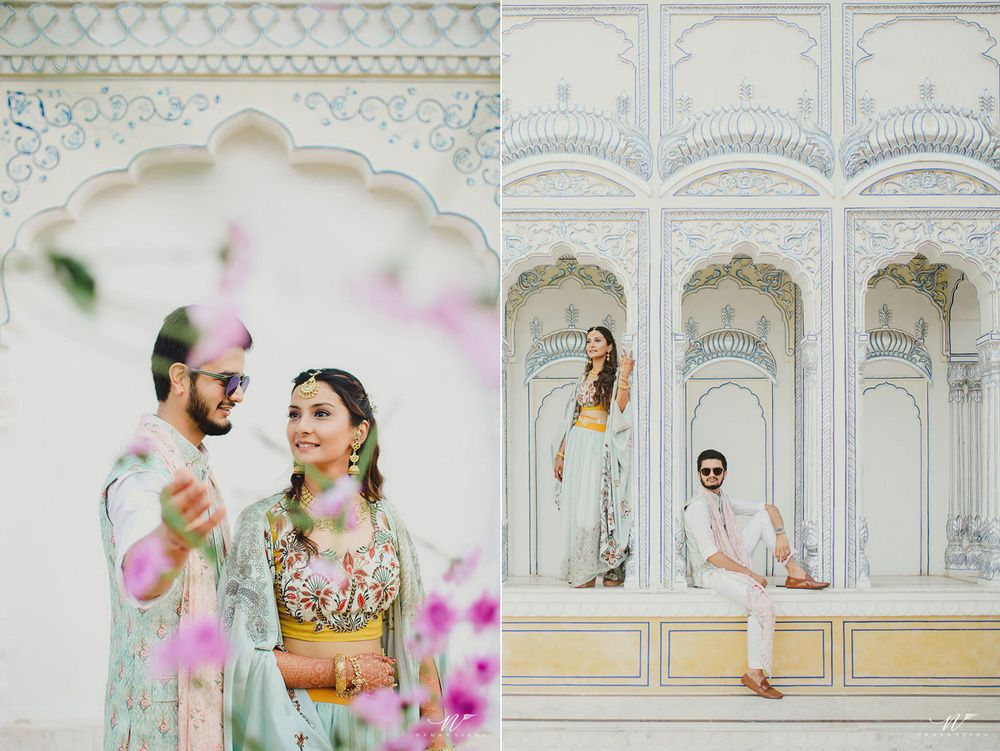 The Sangeet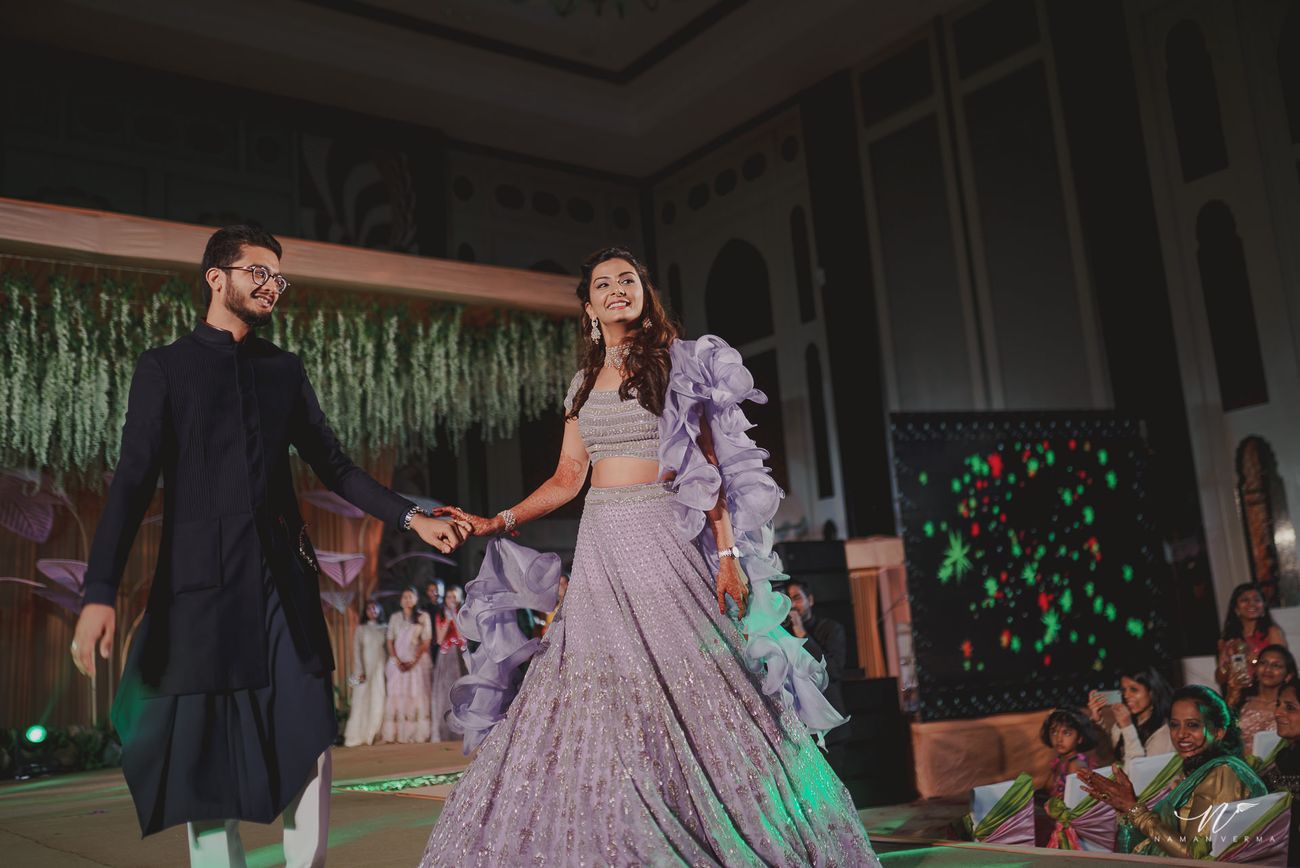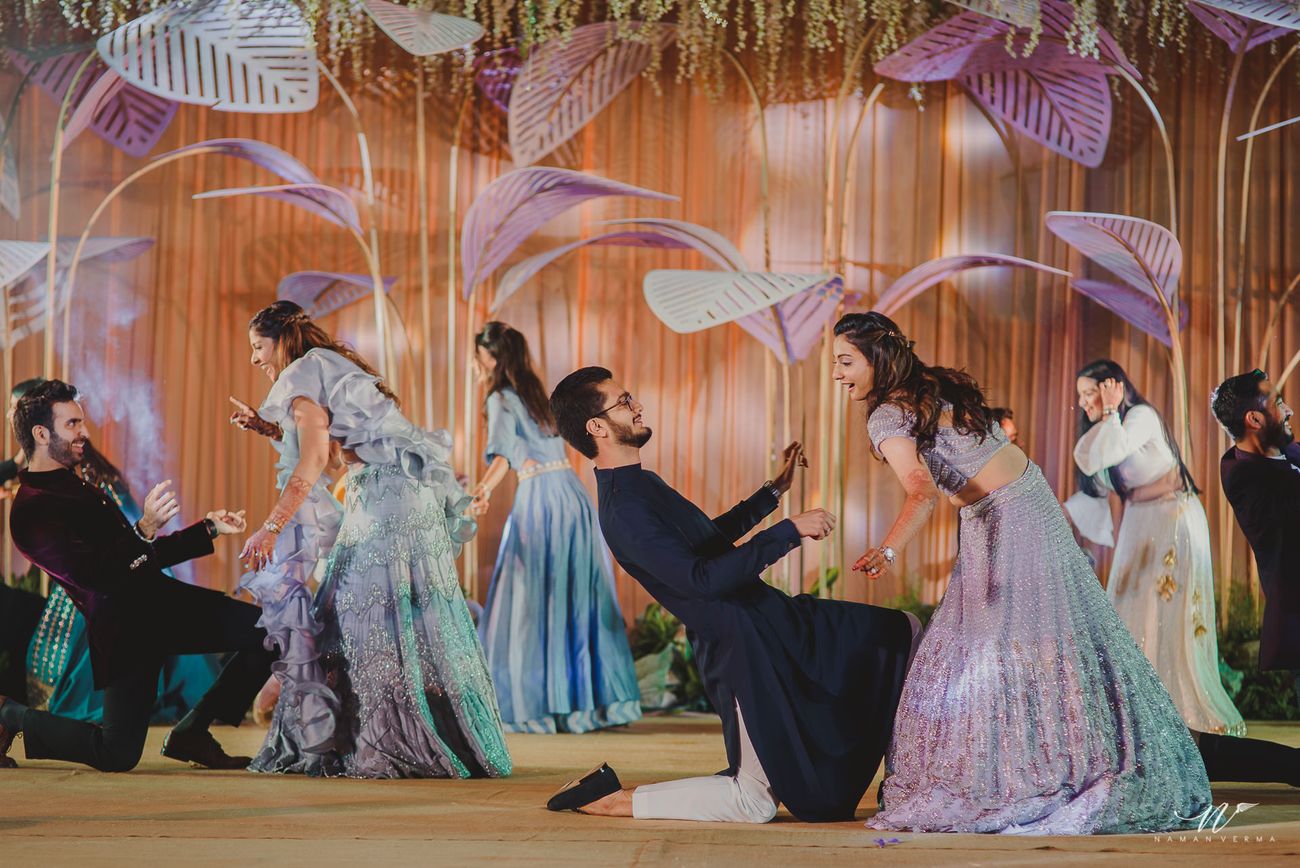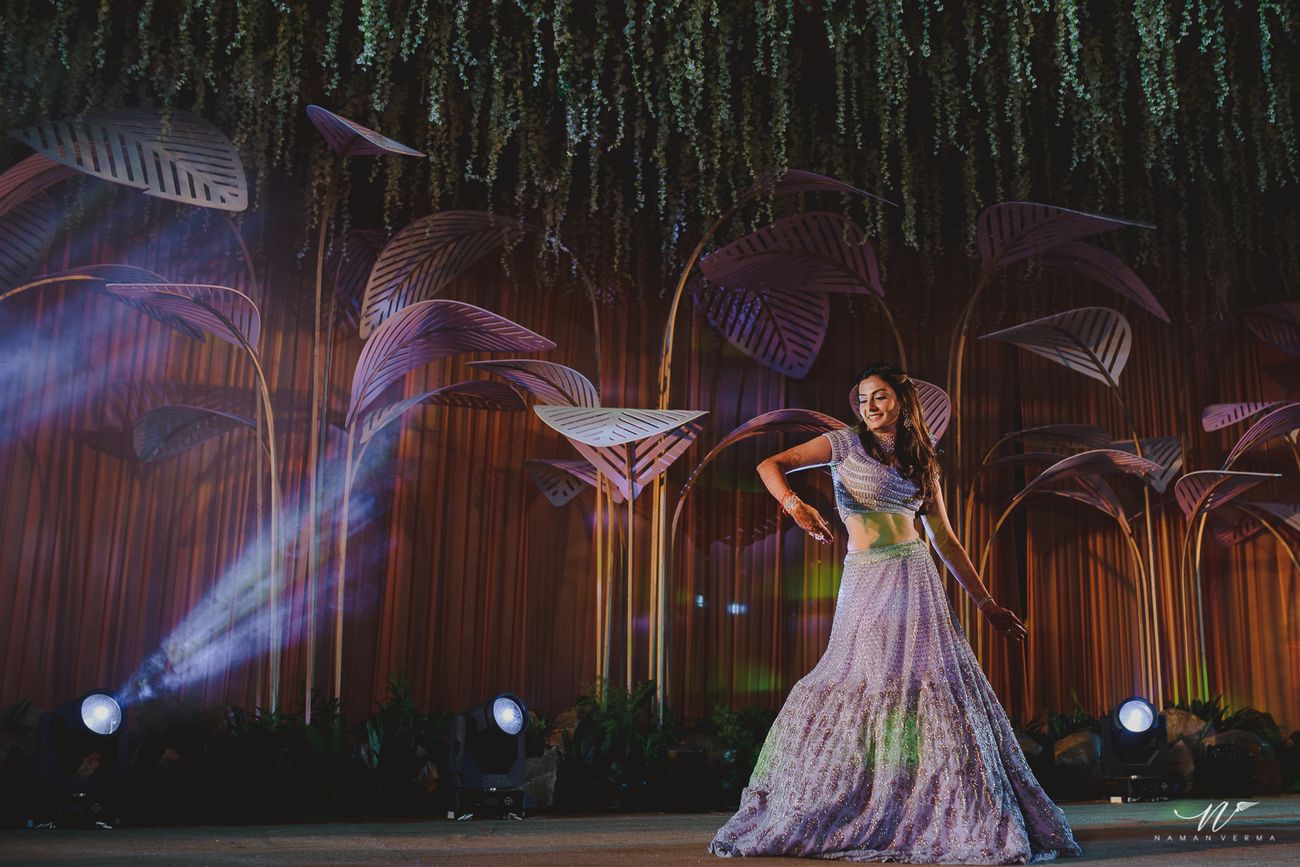 The Wedding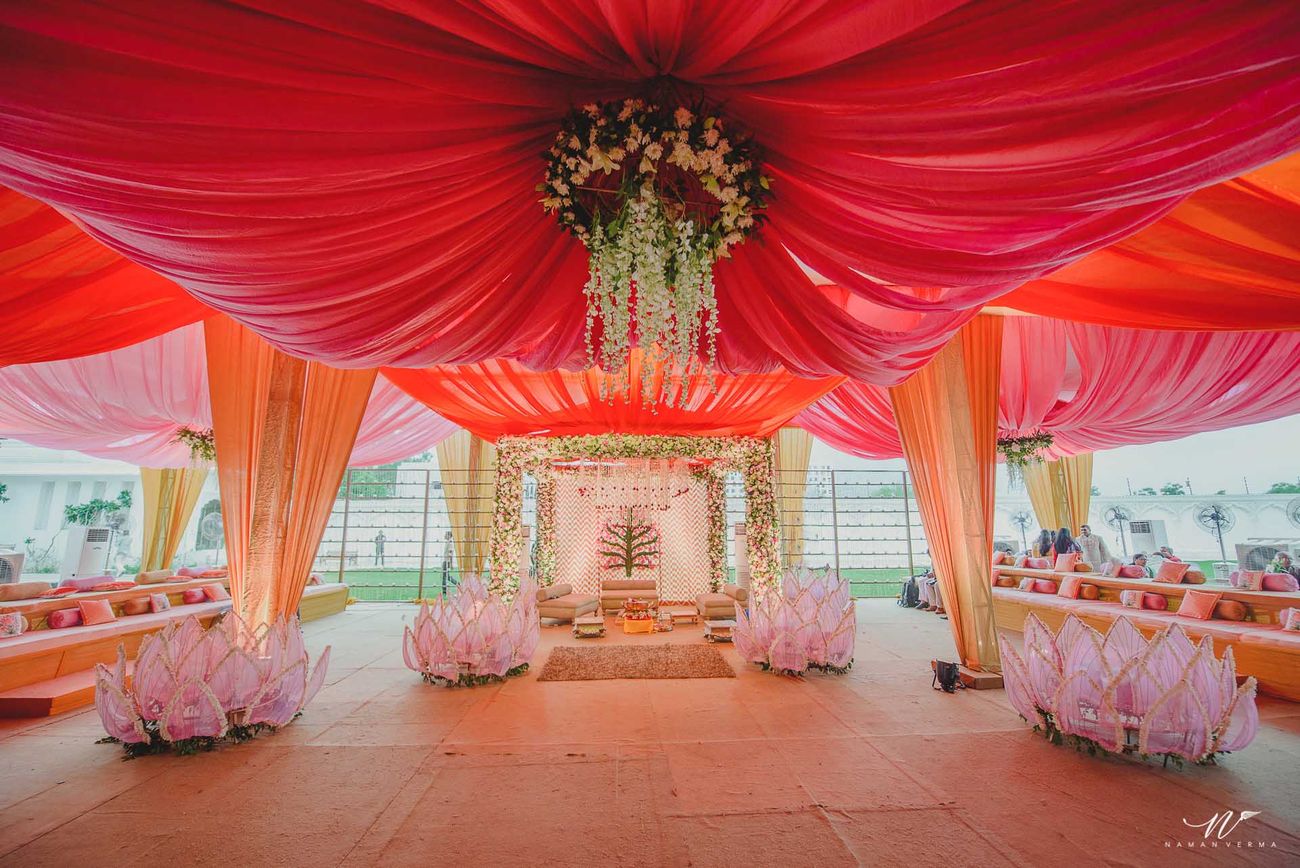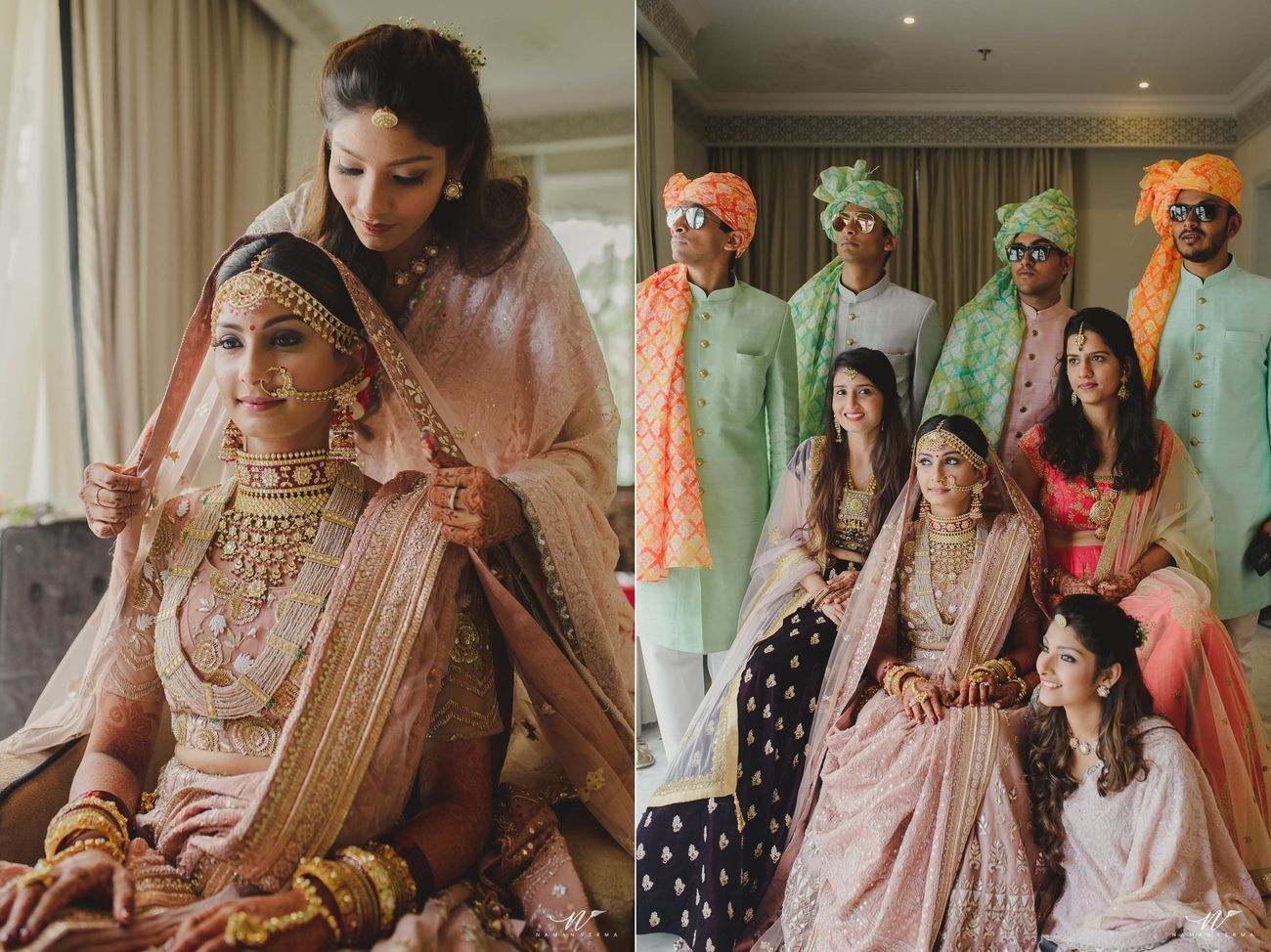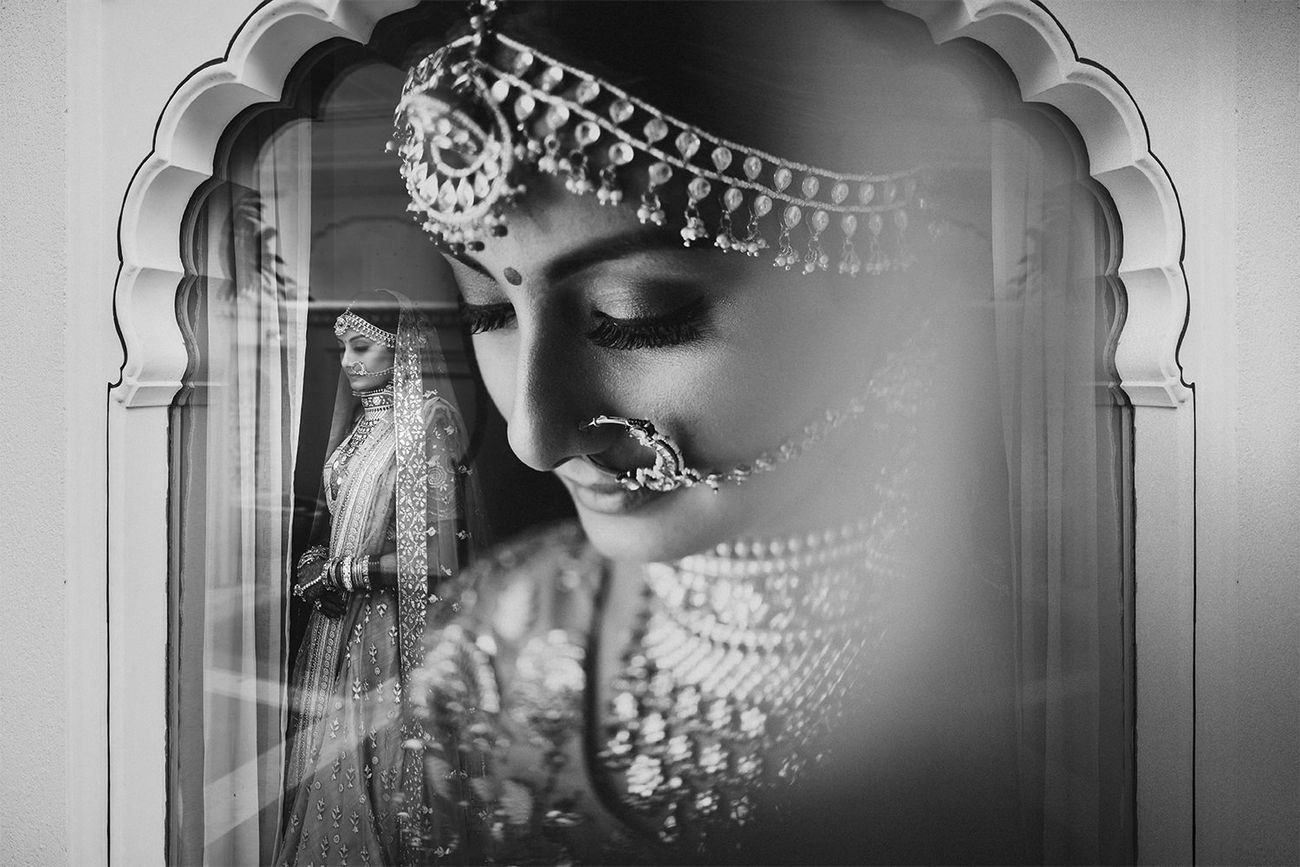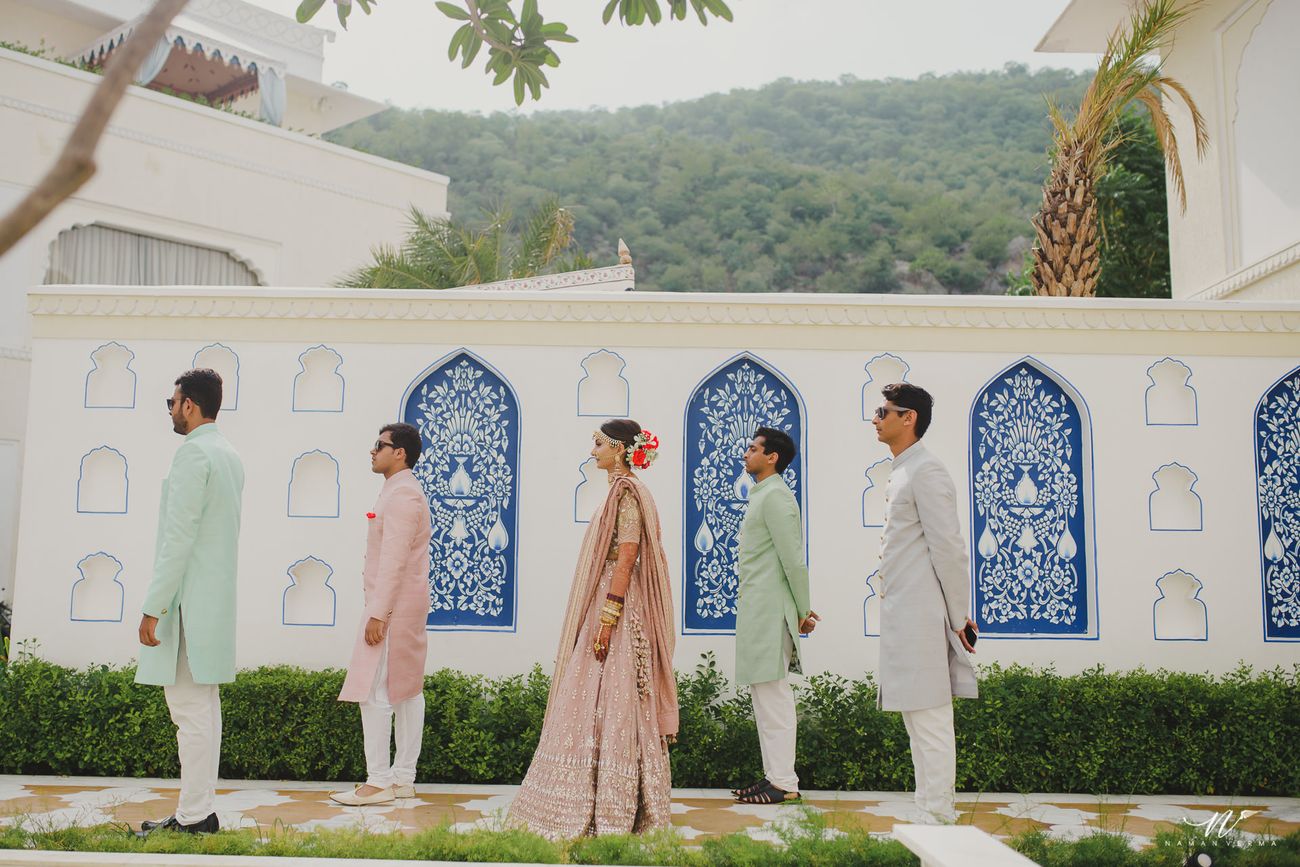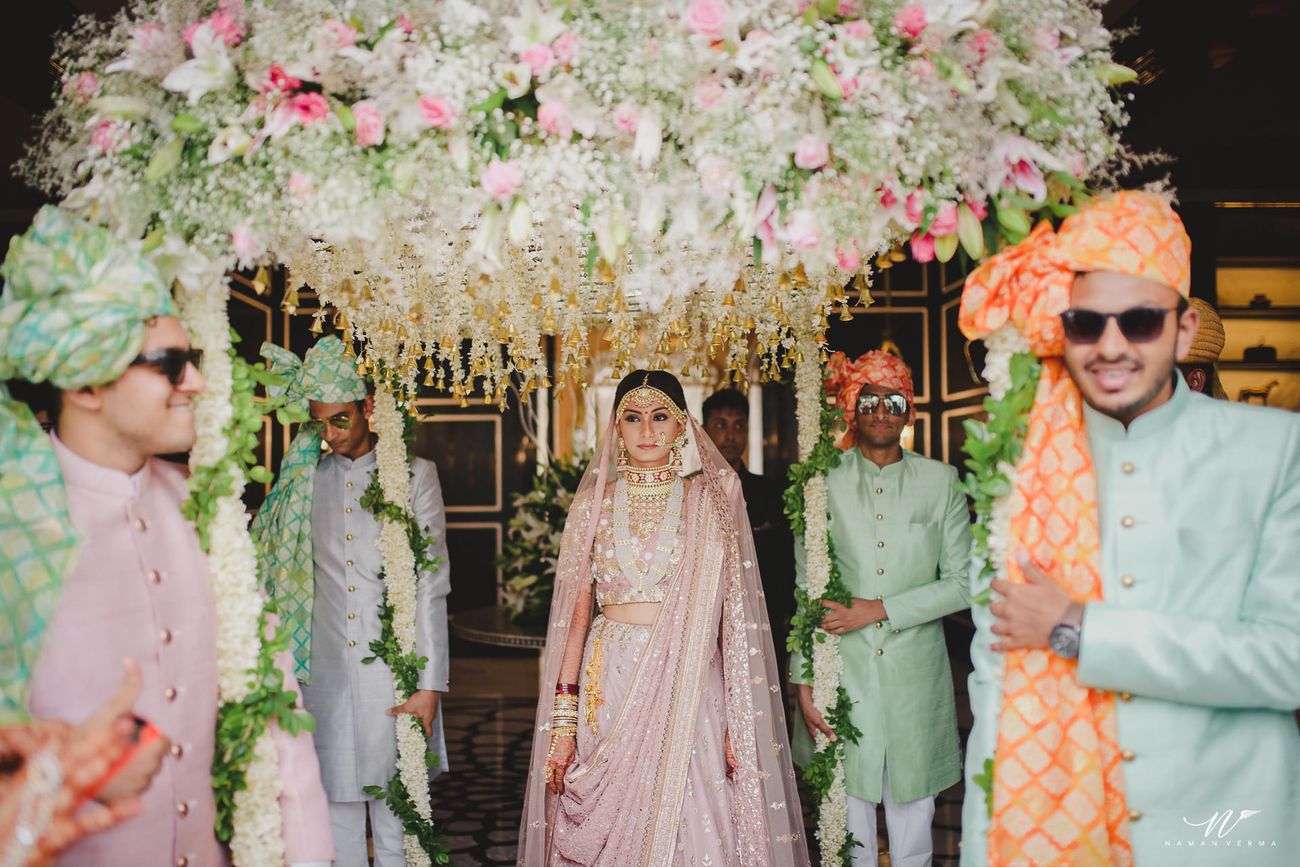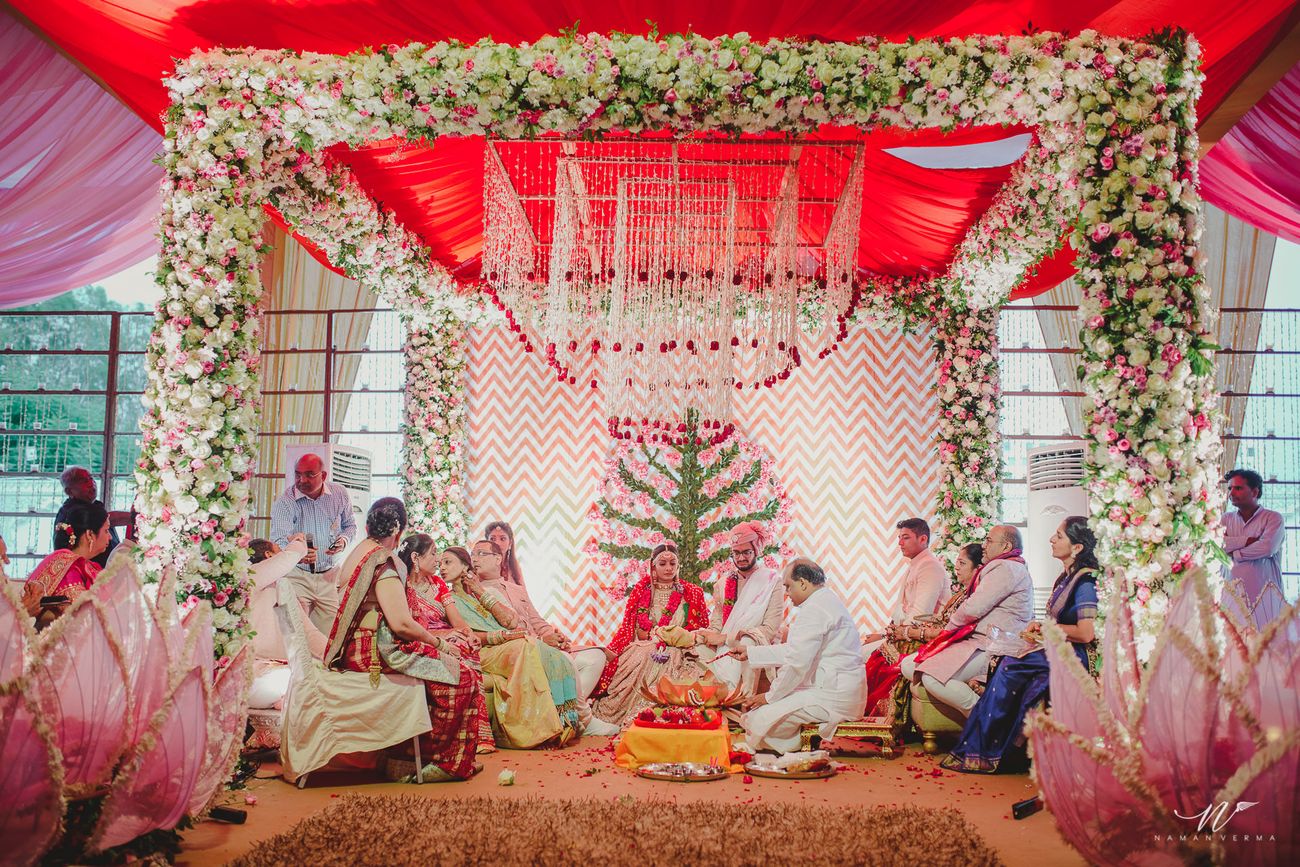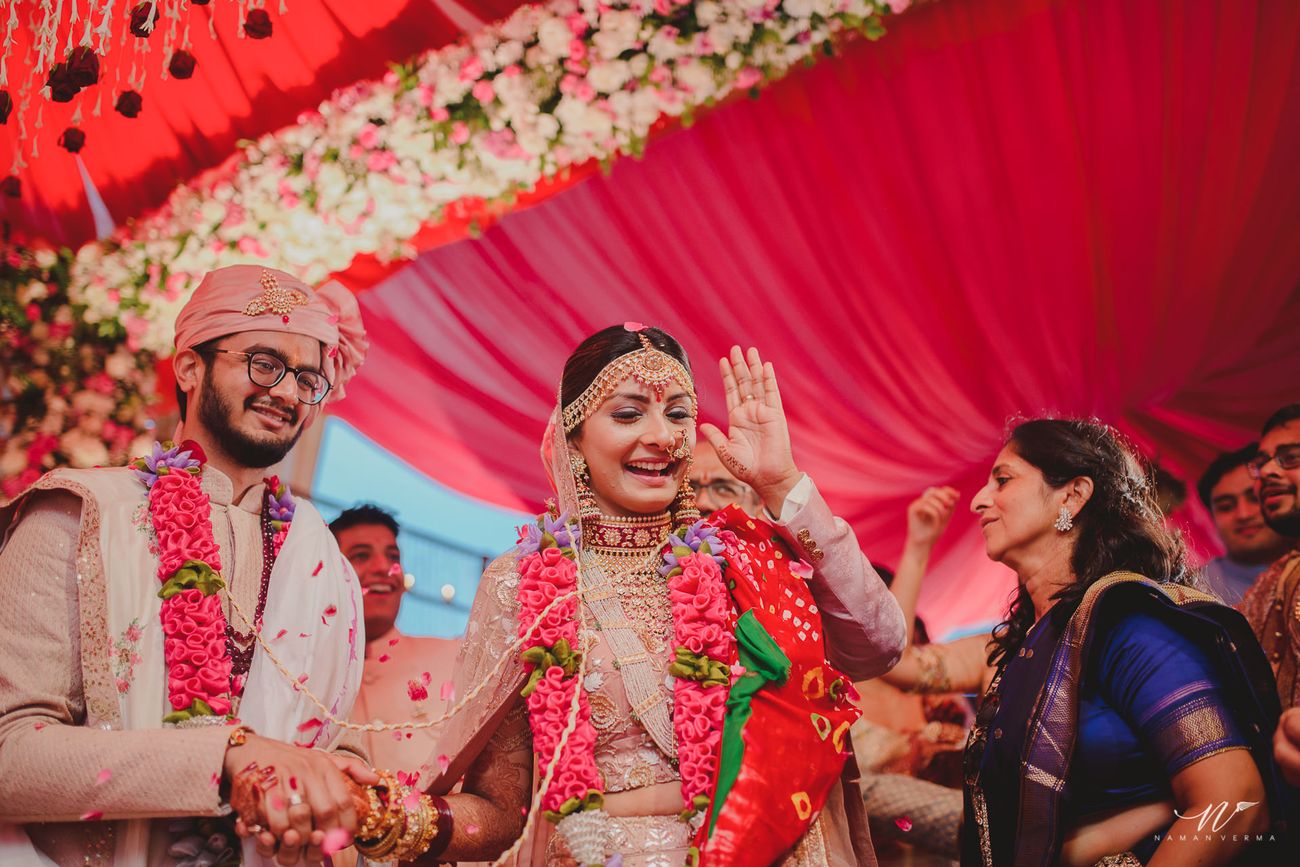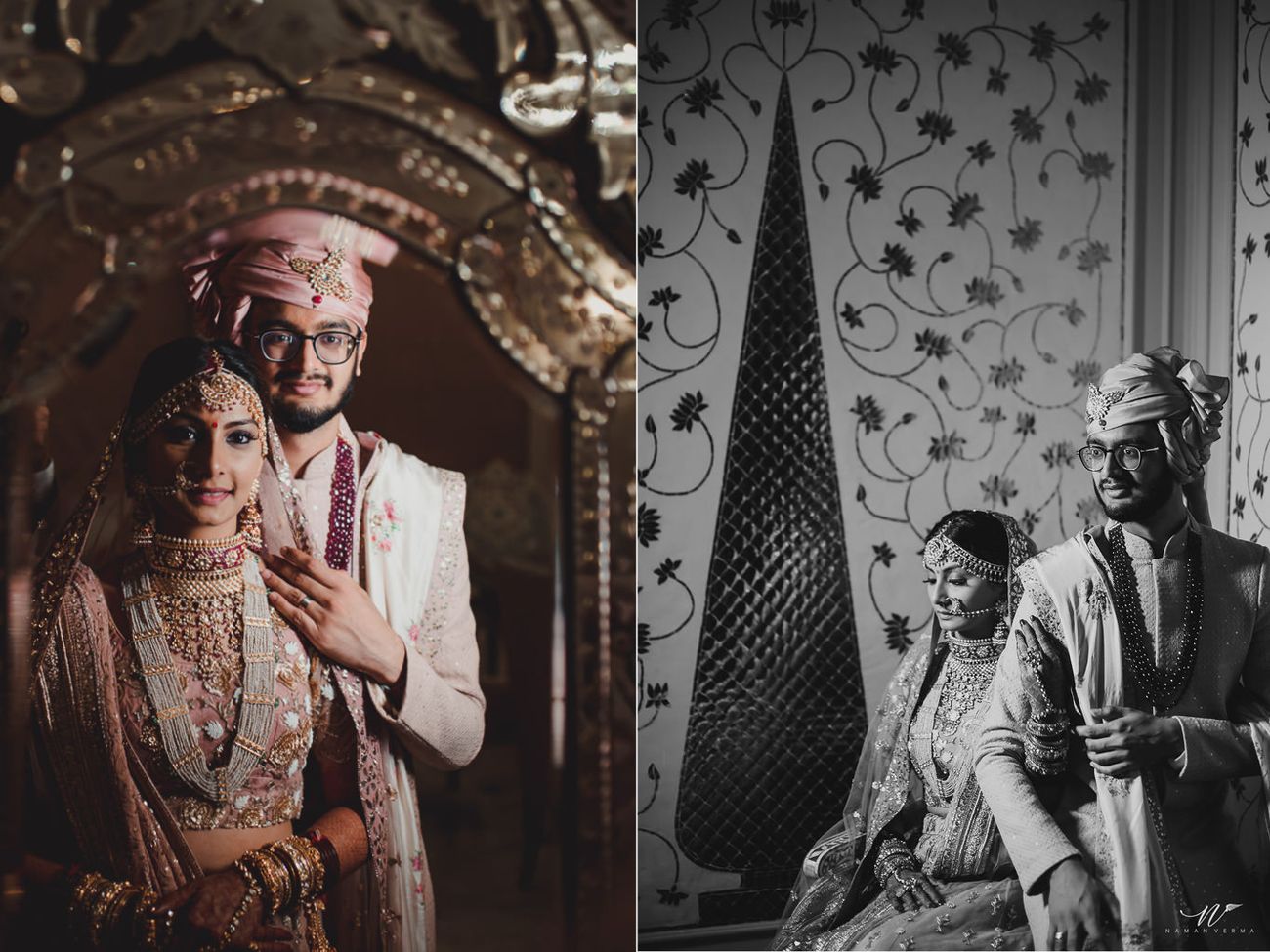 From The Bride: 
Wedding Venue: JW Marriott Jaipur Resort & Spa 
"We live in Mumbai and were hosting a wedding in July, so there was no way we were getting married in the city that we stay in. The erratic weather would have been a lot to handle for our guests and us. Goa had great properties, but the rain would have been even more of an issue there. While we were searching for other options, a relative suggested the JW Marriott Jaipur Resort & Spa. They said that it was a new resort, so we decided to check it out. We went there in October and fell in love with everything about it. It is such a beautiful place. The rooms are spacious, there are wonderful paintings everywhere inside the property, the ballroom is gorgeous, and the water bodies are all clean. In terms of hospitality, the team at the hotel impressed us with their energy. They were polite and punctual. All our functions took place on time. They were also very cooperative with our decorator. The only thing that they don't permit is the use of flowers that bleed color which is very understandable because the property is painted white. But besides that, they were okay with us doing our thing and didn't create any hassle for us."
Wedding Planners: P5 Events
"My in-laws love planning weddings, so when we decided to wed, they got into action mode immediately and took care of the planning all by themselves. To take care of execution and management, we hired P5 Events. We have friends in Jaipur who have trusted them with their services in the past and had been very happy with their work, so we went with their recommendations. Our wedding decorator was Abhinav Bhagat and he was phenomenal with everything he did. He made sure that he complied with the hotel's regulations and made use of the permitted fresh flowers and fruits! He incorporated some pretty prints and lots of pastel colors in the decor for various functions and the results were fabulous." 
Wedding Photography: Naman Verma
"Naman Verma and his team took charge behind the lens. On the days of the wedding celebrations, it felt like he was my best friend. Despite the busy schedule, he made sure he got my solos in all my outfits. On the last day, he and his team prepared a same-day edit video for us that we screened at the reception. They even included shots of the wedding that had happened only two hours before the showcase. Everyone went crazy about the video!"
Vendors: Venue: JW Marriott Jaipur Resort & Spa; Photography and Videography:  Naman Verma Photography★ 4.9 ; Wedding Planner: P5 Creations★ 5 ; Decor: Abhinav Bhagat★ 5 ; Bride's Outfits: Ritu Kumar★ 4.4  (Bridal Mehendi and High Tea), Jayanti Reddy★ 4.8 (Unplugged Night), Eshah (Haldi), Anamika Khanna★ 5 (Mehendi), Jade (Sangeet), Jay Makhija (Pool Party and Reception), Faabiiana (Wedding); Bridal Jewellery: Shree Jee Jewellers Jaipur★ 4.6 Groom's Outfits: Vimal Parikh (Unplugged Night, Haldi, Pool Party), Anita Dongre★ 4.9 (Mehendi), Shantanu & Nikhil (Sangeet), SVA by Sonam and Paras★ 4.5 (Wedding), SS HOMME (Reception); DJ: DJ AJ; Choreography: Rajeshwar