An Intimate LGBTQ Wedding Which Has Our Heart!
BY Sakshi | 23 Jan, 2020 | 5377 views | 5 min read
There's something a little extra special about LGBTQ weddings. It's not just special because of the couple being of the same gender, or about their love, it's about overcoming obstacles, way more than others to be together, and their wedding is a celebration of not just their love, but that victory, their struggle and sacrifices as well. And we at WMG love showcasing that. Colin and Andrew had an intimate wedding to celebrate with their near and dear ones in Chicago, and we love how fuzzy it all makes us feel! Over to Colin as he tells us all about it!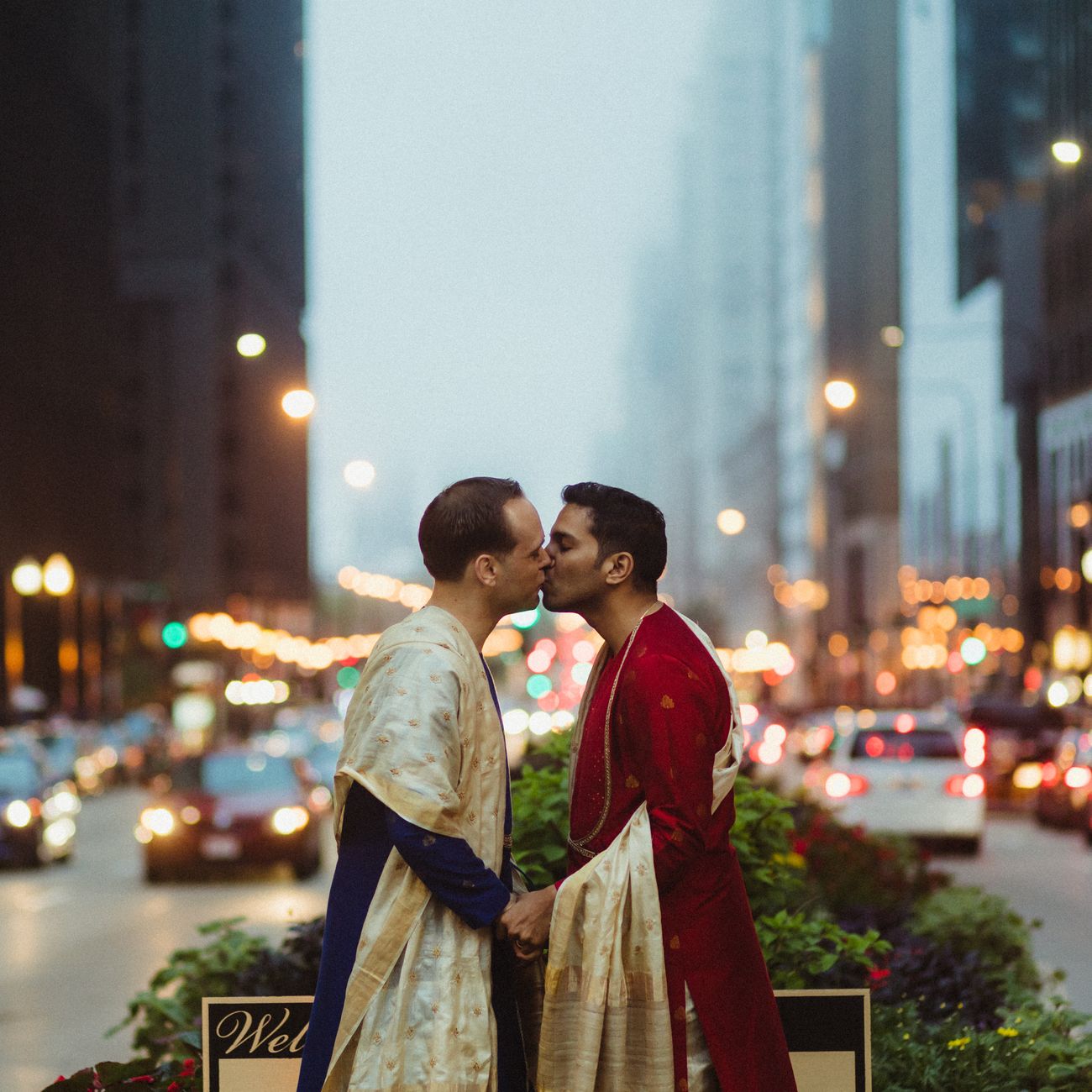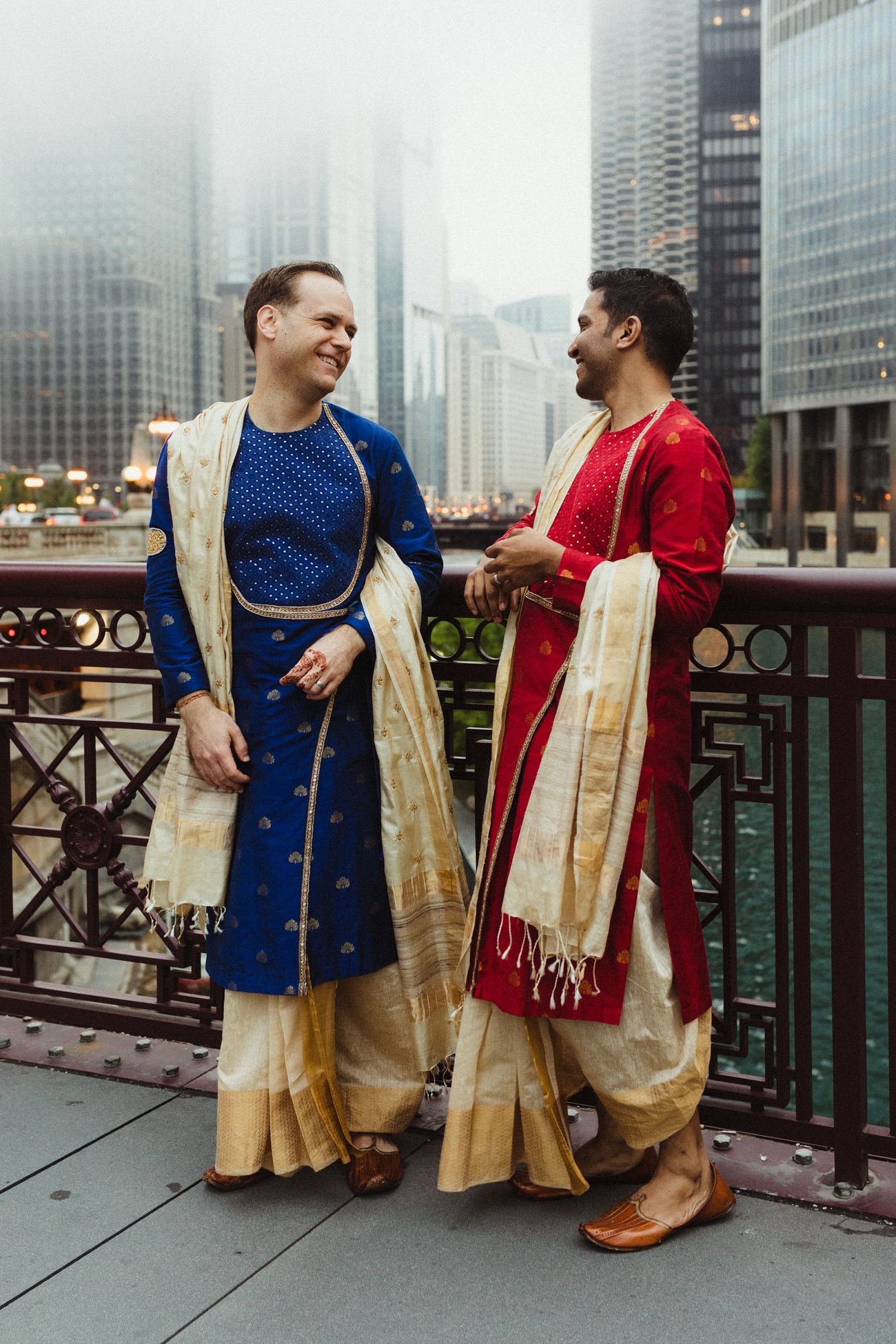 Their Love Story
I've shared my story in detail on the humans of Bombay post.. we met online and after two months of talking me met on a cold Chicago night for Ramen. Later, when I went to Andrew's place, he had all the Desi stuff at home.. ghee and the masala dabba and pressure cooker.. and made Desi adrak chai to woo me! After getting to know him I realized how deep rooted he is in the Eastern culture similar to me.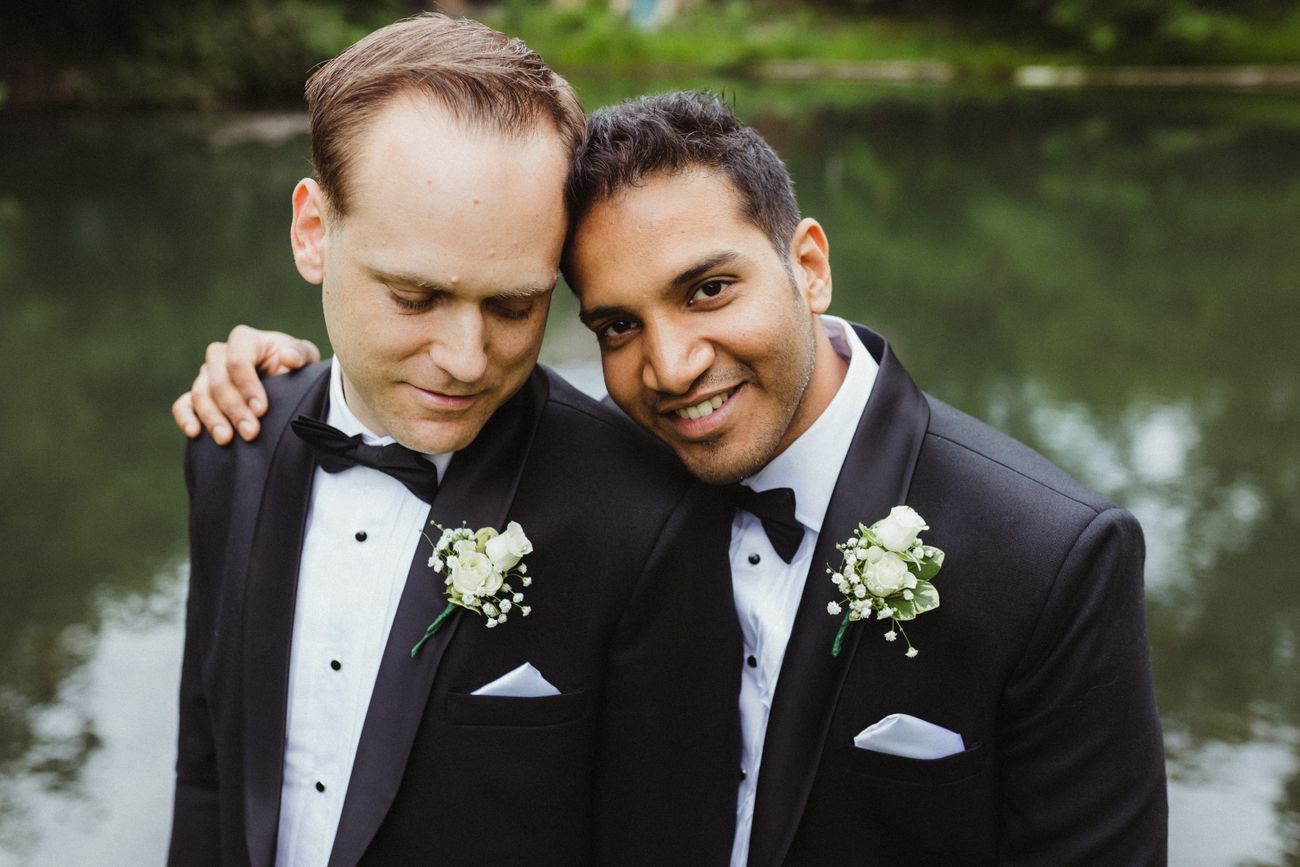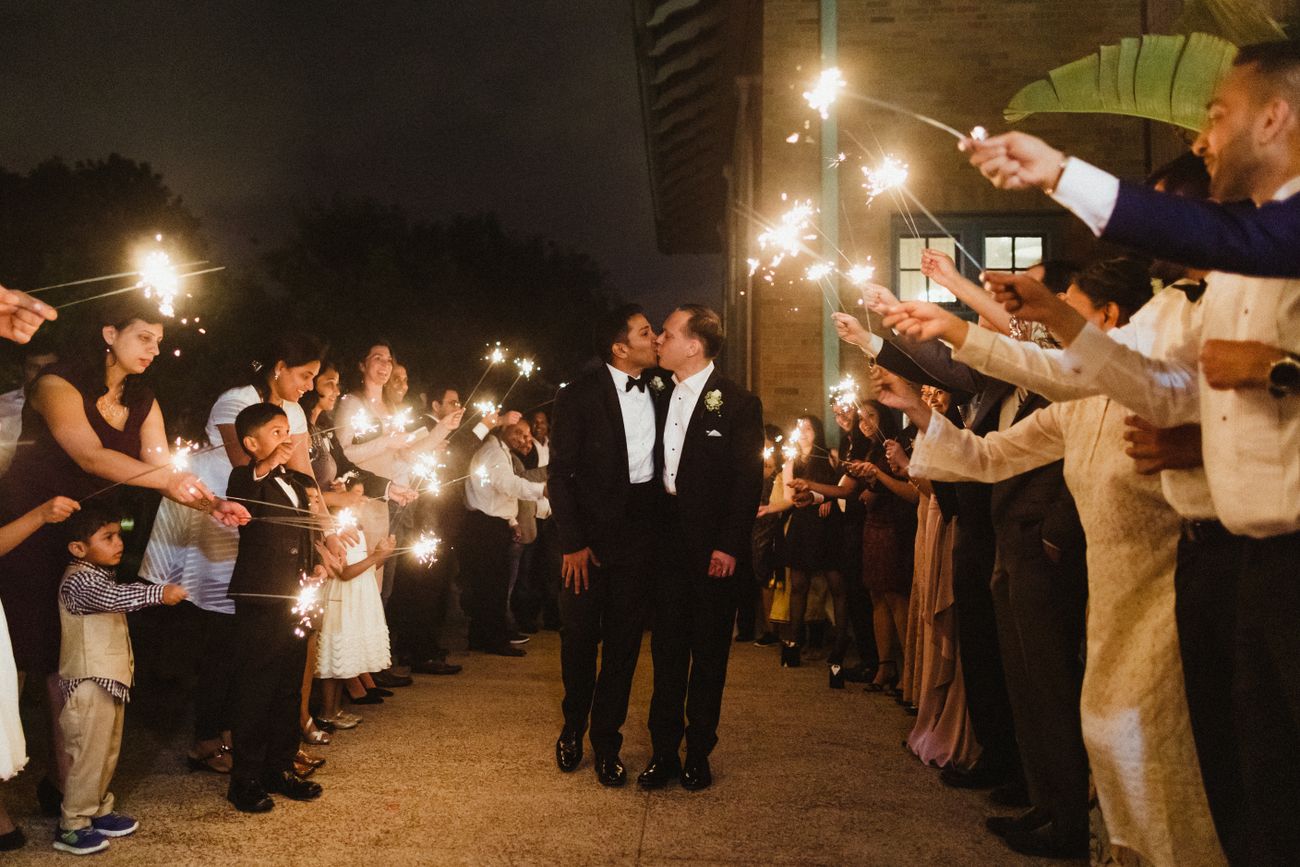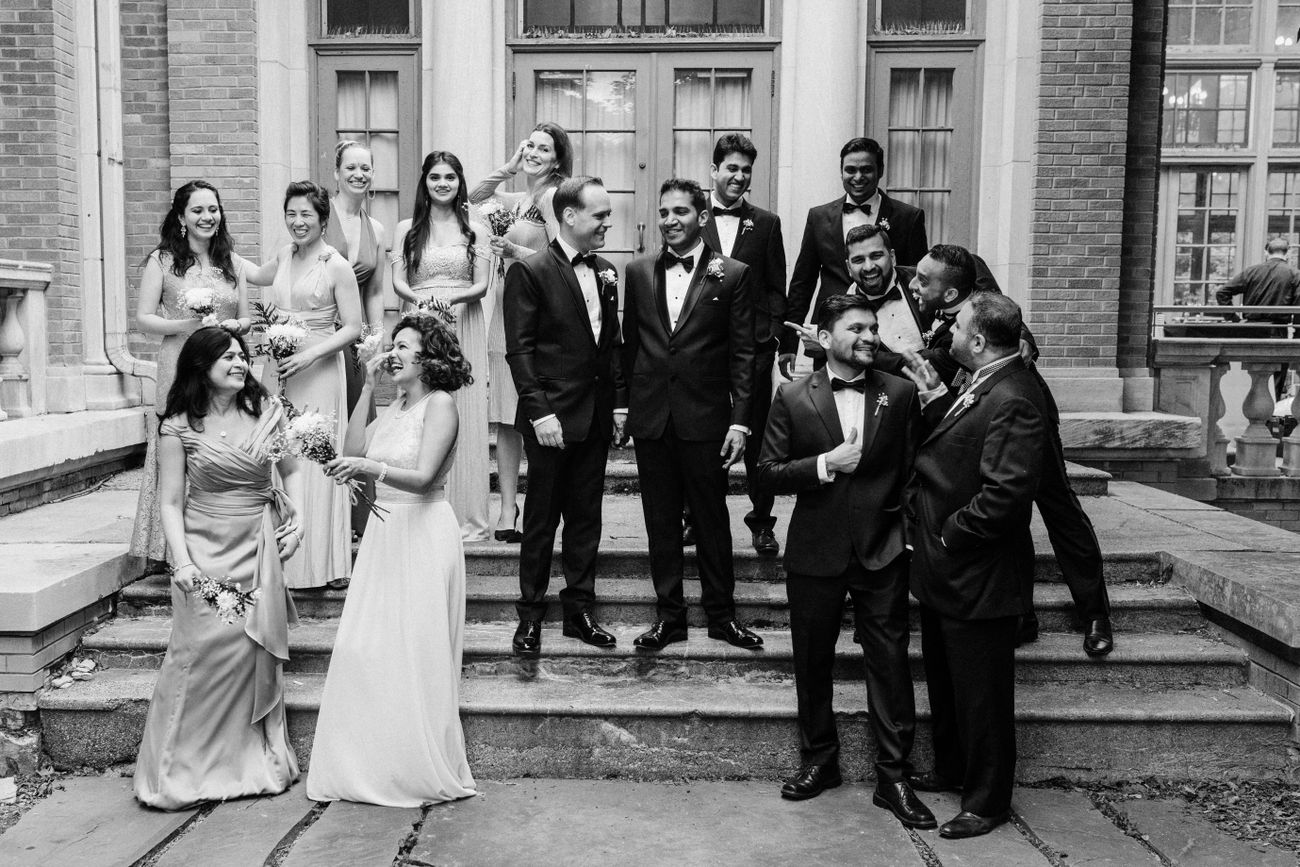 The Wedding
We being so deeply connected to the Indian culture wanted to have all the fun elements of every marriage that we share with family and friends.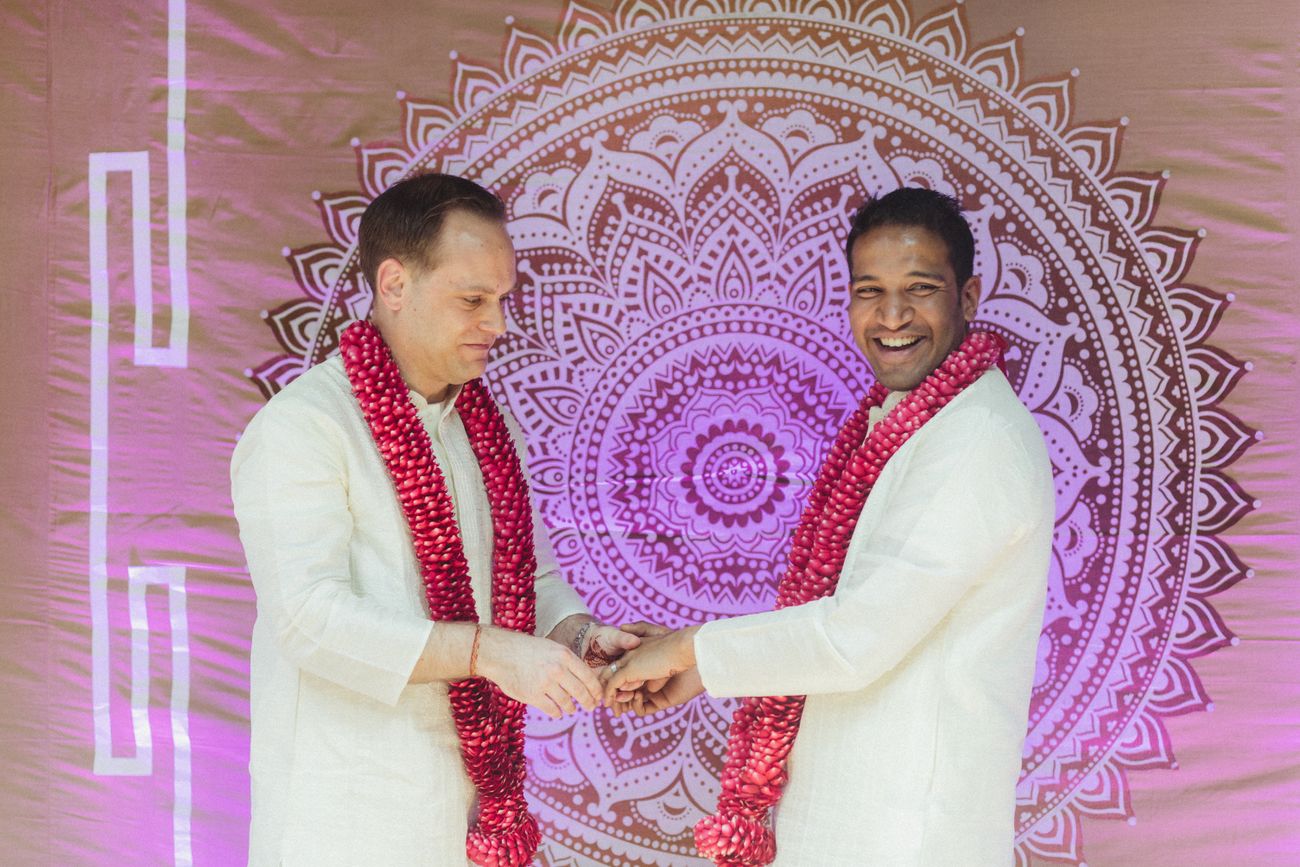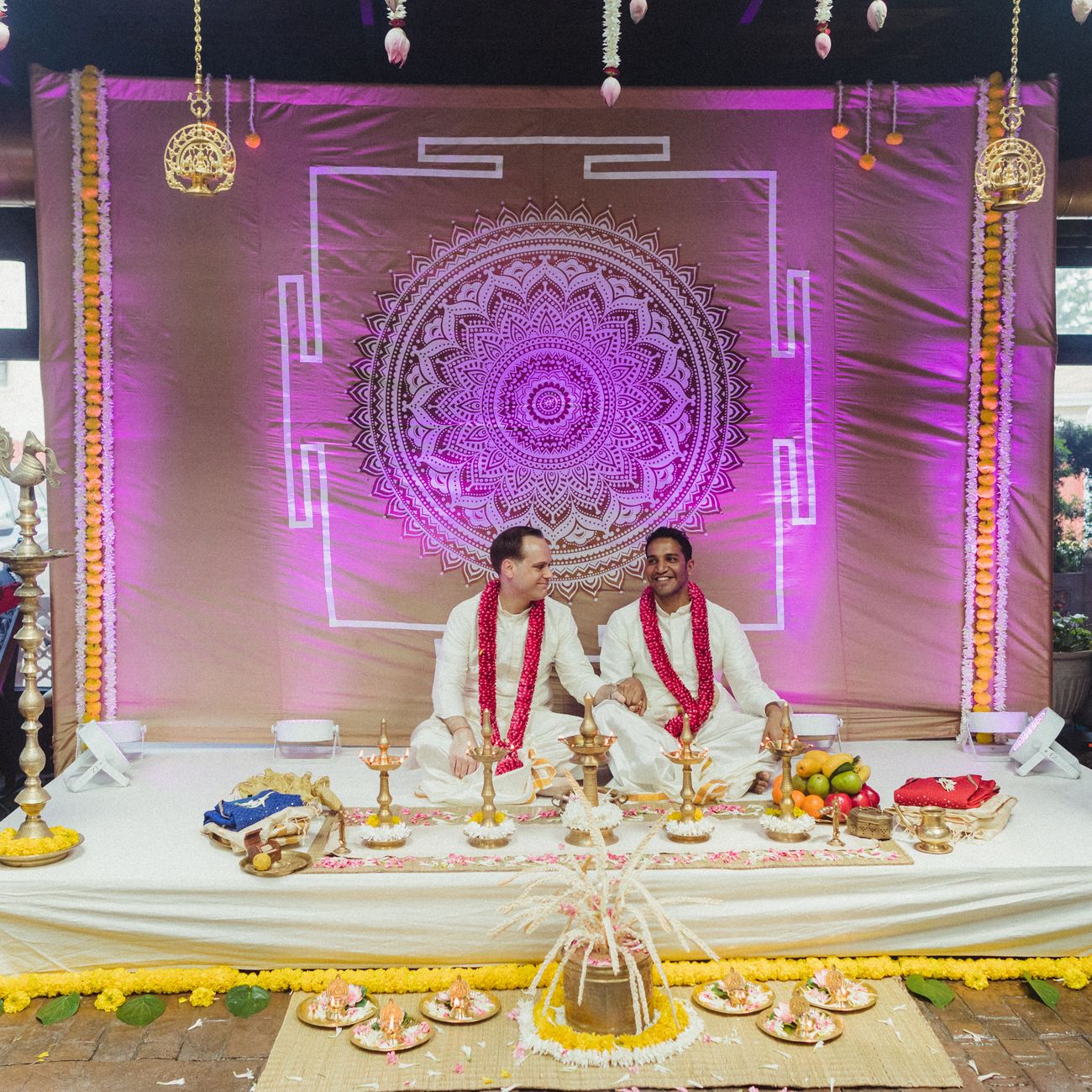 We traveled to India a year before and also checked out all possible stuff we can get to make it special.. we loved the lotus and genda phool and wanted it to be part of our ceremonies.. the backdrop and inception was completely my idea and we didn't have any wedding planner or decorators.. the mandap we wanted to be simple but elegant with a very rustic feel of lamps and flowers.. our colleagues and friends were very involved and my friend wrote a song and played it on the piano for us and our colleagues did the ma da ladla Song for our Sangeet.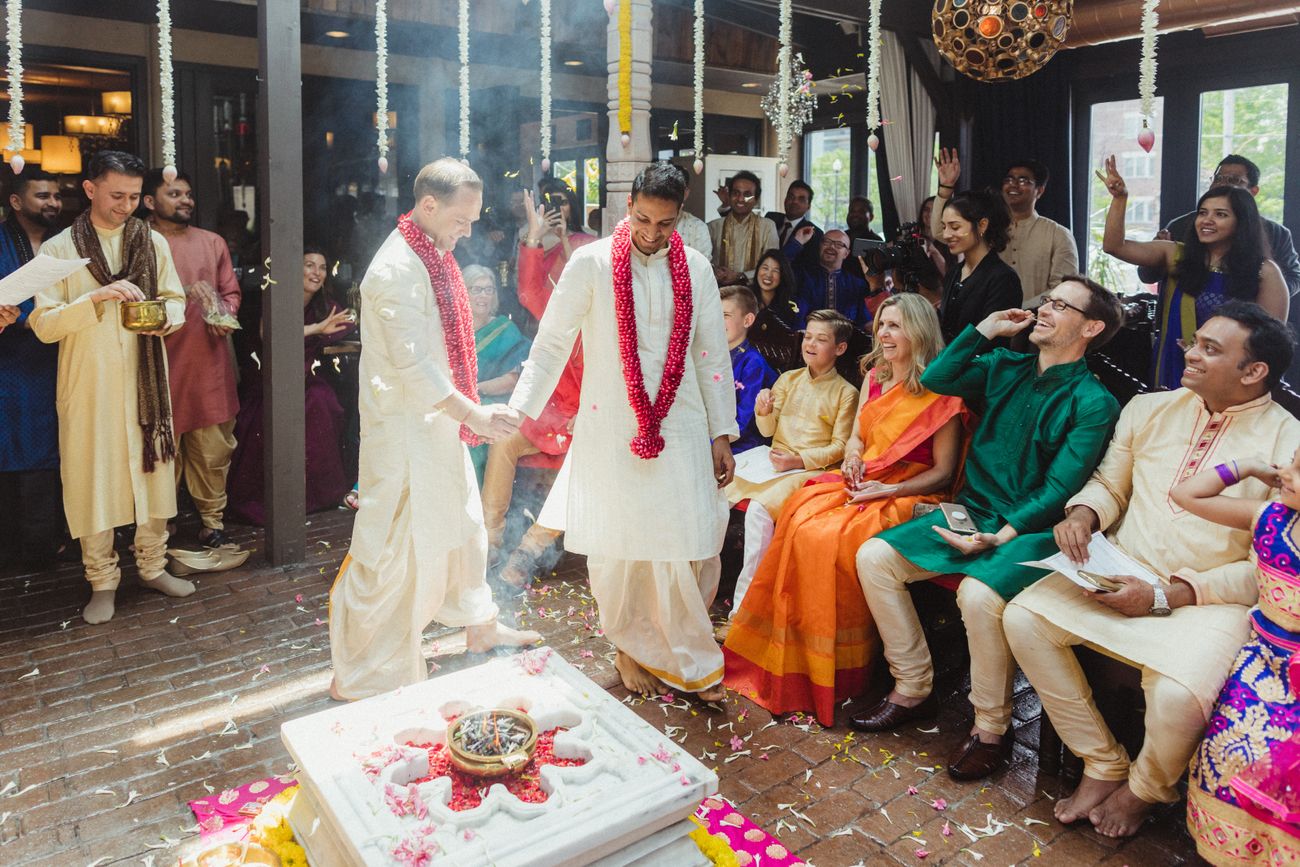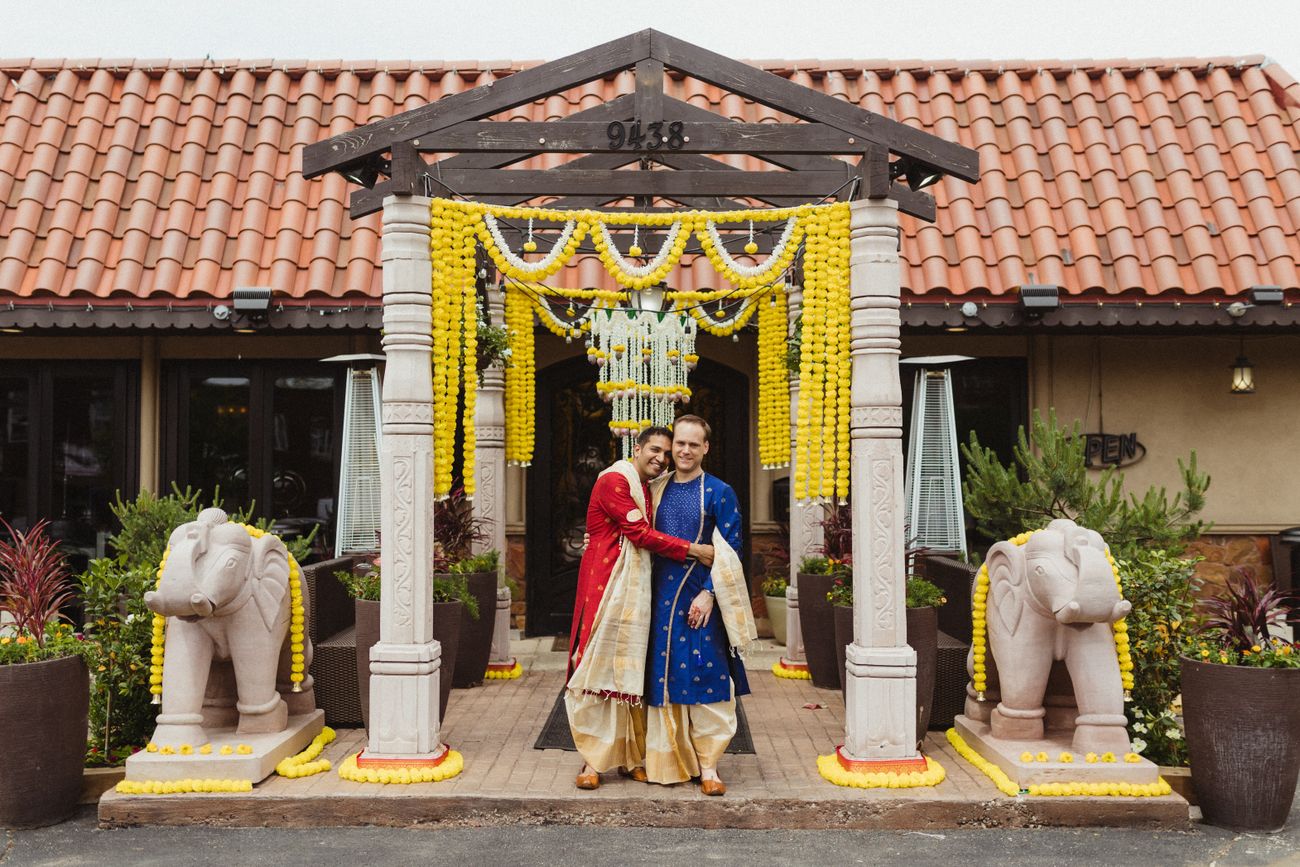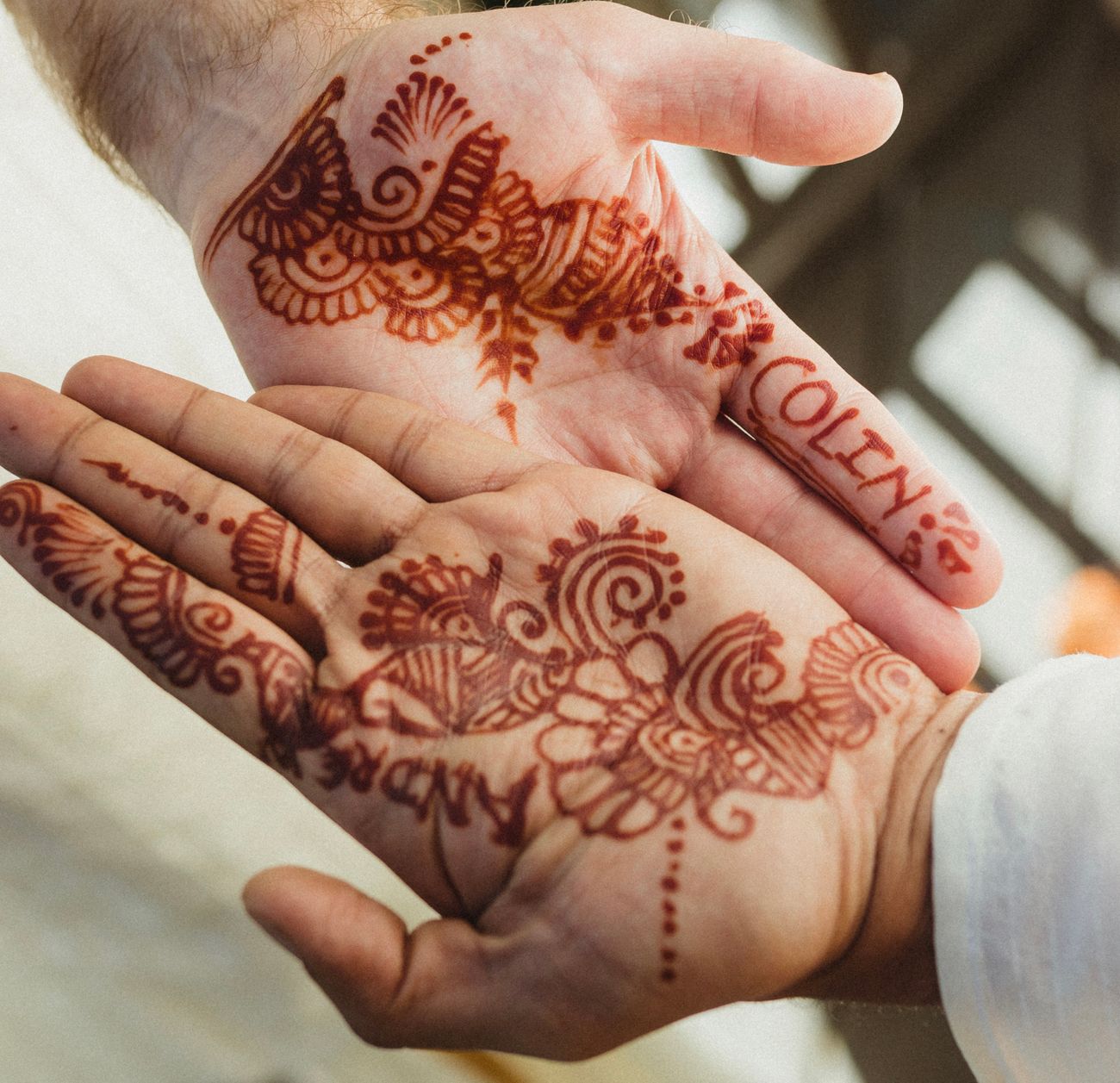 We combined the Goan Roce and Haldi and did the mehendi Sangeet and non religious Vedic ceremony with a reception. We read a verdict from the Supreme Court judgement and also a reading from the Bible about how love is has no boundaries..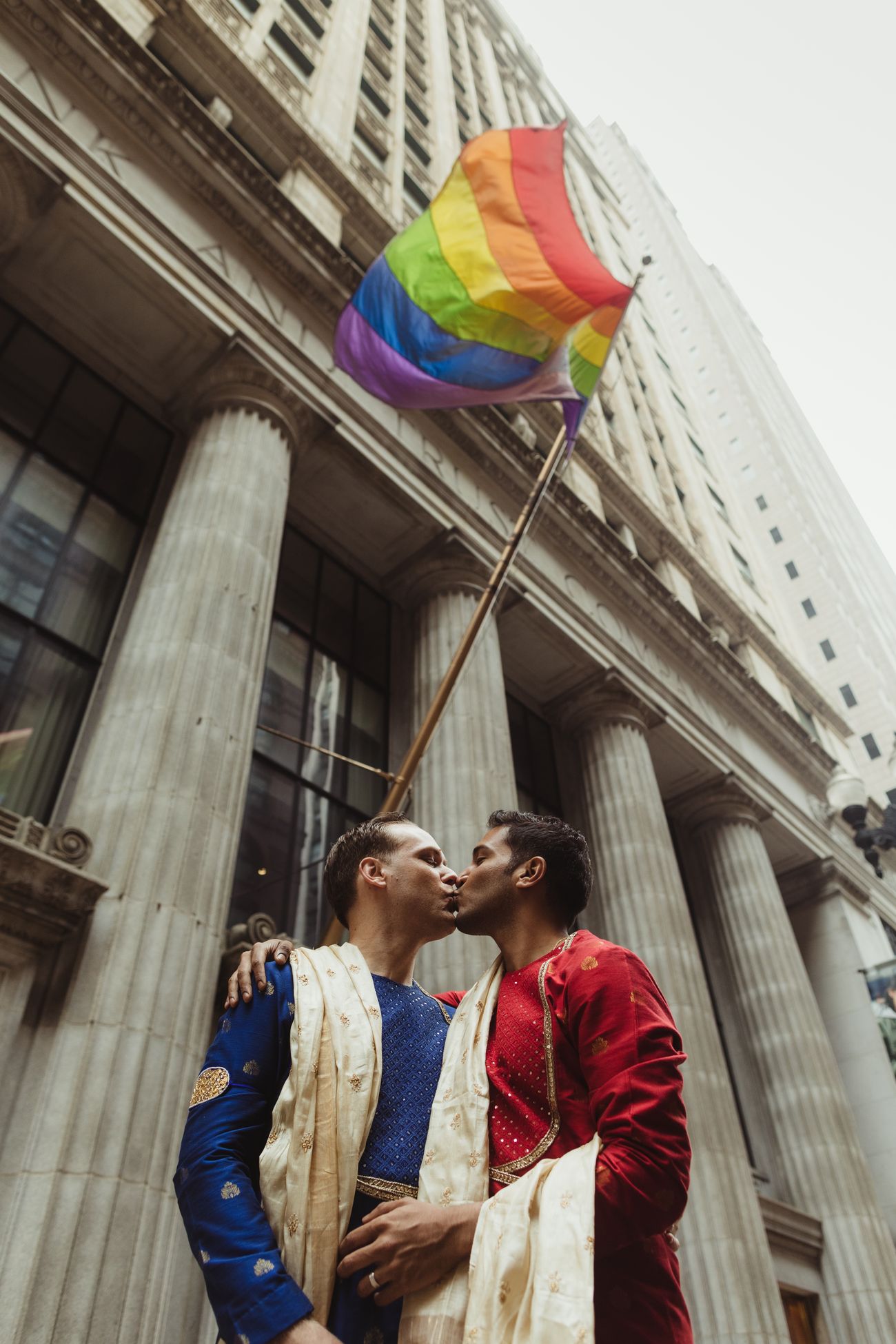 A Message From The Couple:
"You are who you are and that doesn't change with who you are and wherever... take baby steps and accept yourself and be true to yourself.. also give time for your parents to digest and  to accept who you are.. be honest and stand by what you believe in.. things are changing and we've received a lot of love and support from many in India and Indians in Chicago."
We also loved this heartfelt message by Colin to his dad, talking about their relationship and his acceptance once he came out to him.
Vendors: Outfits: Dress Rehearsal Pune; Venue: Mantra by Indian Garden for the Ceremony and Chicago Park Refectory for Reception; Decor: By Friends and Groom; Photography: Ricardo Quintina