Are Peplum Tops Back In Trend? We Found 10 Brides Who Say Yes!
BY Soha | 13 Aug, 2018 | 3840 views | 3 min read
Who doesn't like going through dusty old photo albums? The older the pictures, the better they are! So when last week my family sat down to look through rusting old pictures from my grandparents' wedding, we were in complete awe. Of course it was interesting to look at those young, fresh faces that in no way looked like my grandparents, what fascinated me more were their outfits. My grandmother wore simple, yet stunning pieces of jewellery (I have my eyes on that intricate nath she wore!) and a lehenga, with a peplum top. And I was mesmerized, to say the least.
Now we don't know if peplum tops are back in vogue, but I sure hope they are! Oh that grace! Peplum tops when paired with a lehenga add an old-world charm to your look which is hard to ignore.  See for yourself!
This Bride Who Nailed The Perfect Combination Of Vintage With A Chic Touch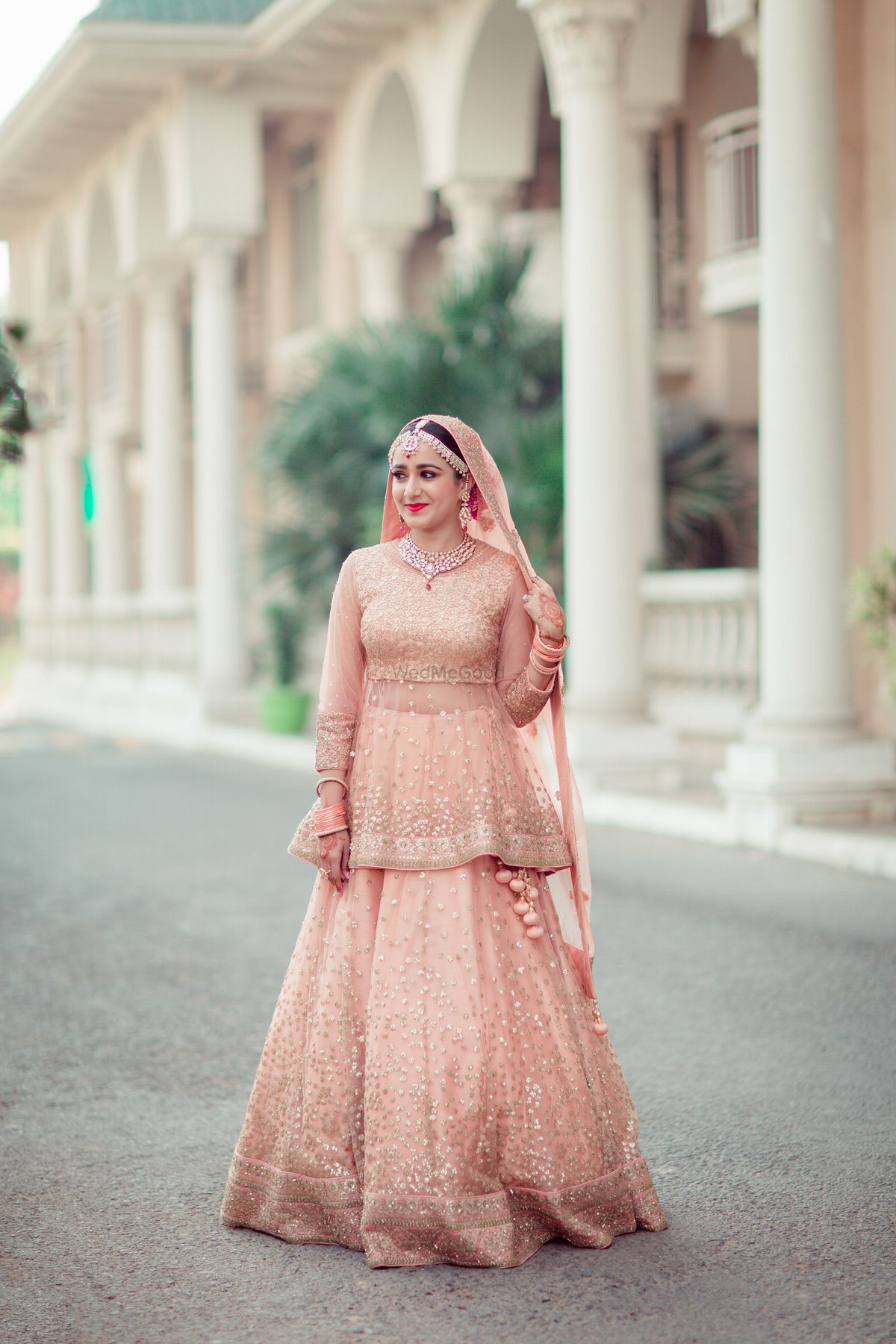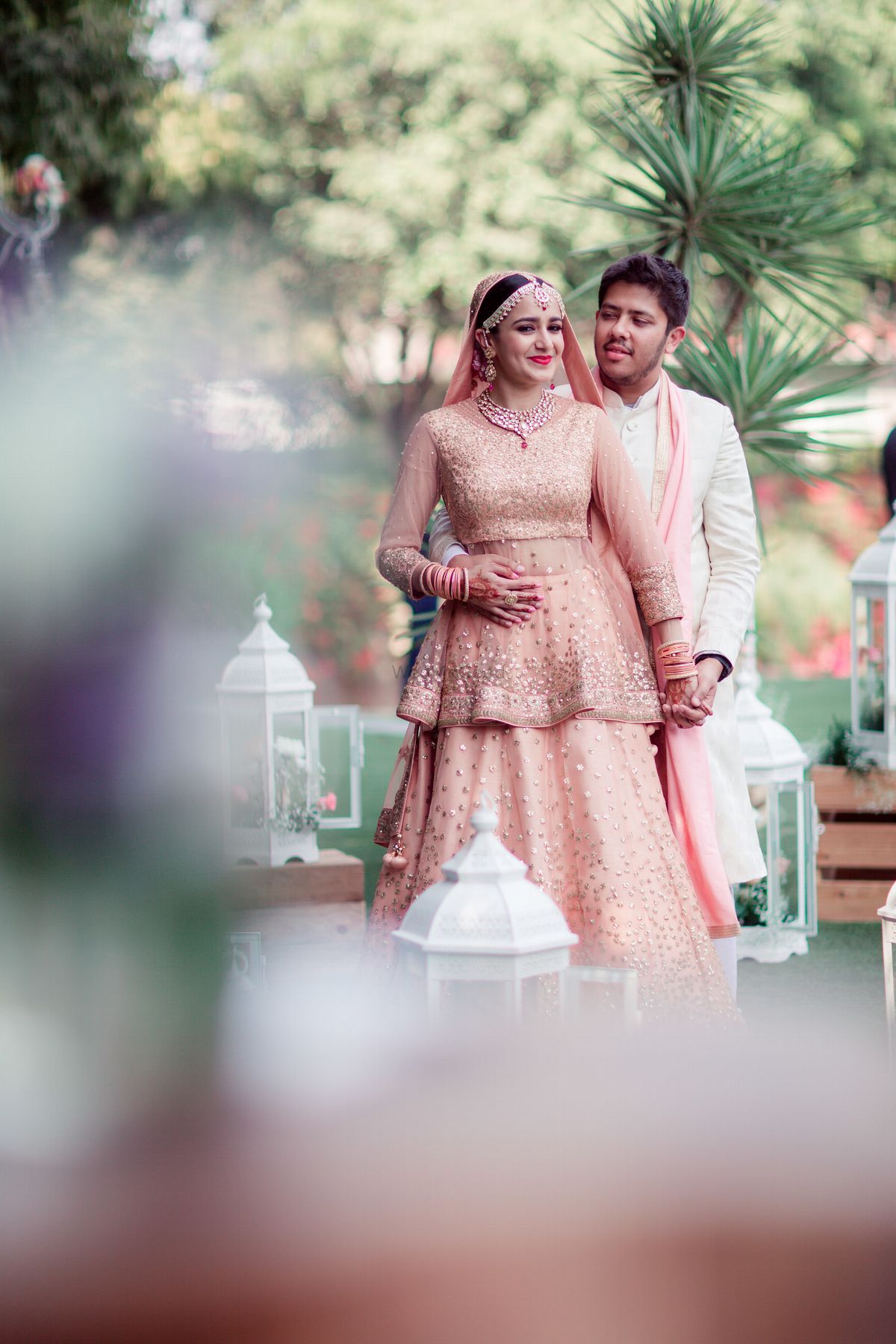 Shot by The Wedding Conteurs★ 5
Beige is the HOTTEST colour of the season and I don't think our fascination for this chic colour is dying anytime soon. Especially after looking at this bride who perfectly paired her lehenga with a peplum blouse. The half netted blouse is ultra modern and super gorgeous!
This Bride Who Wore A Peplum Lehenga In A Breasy Blue For Her Mehendi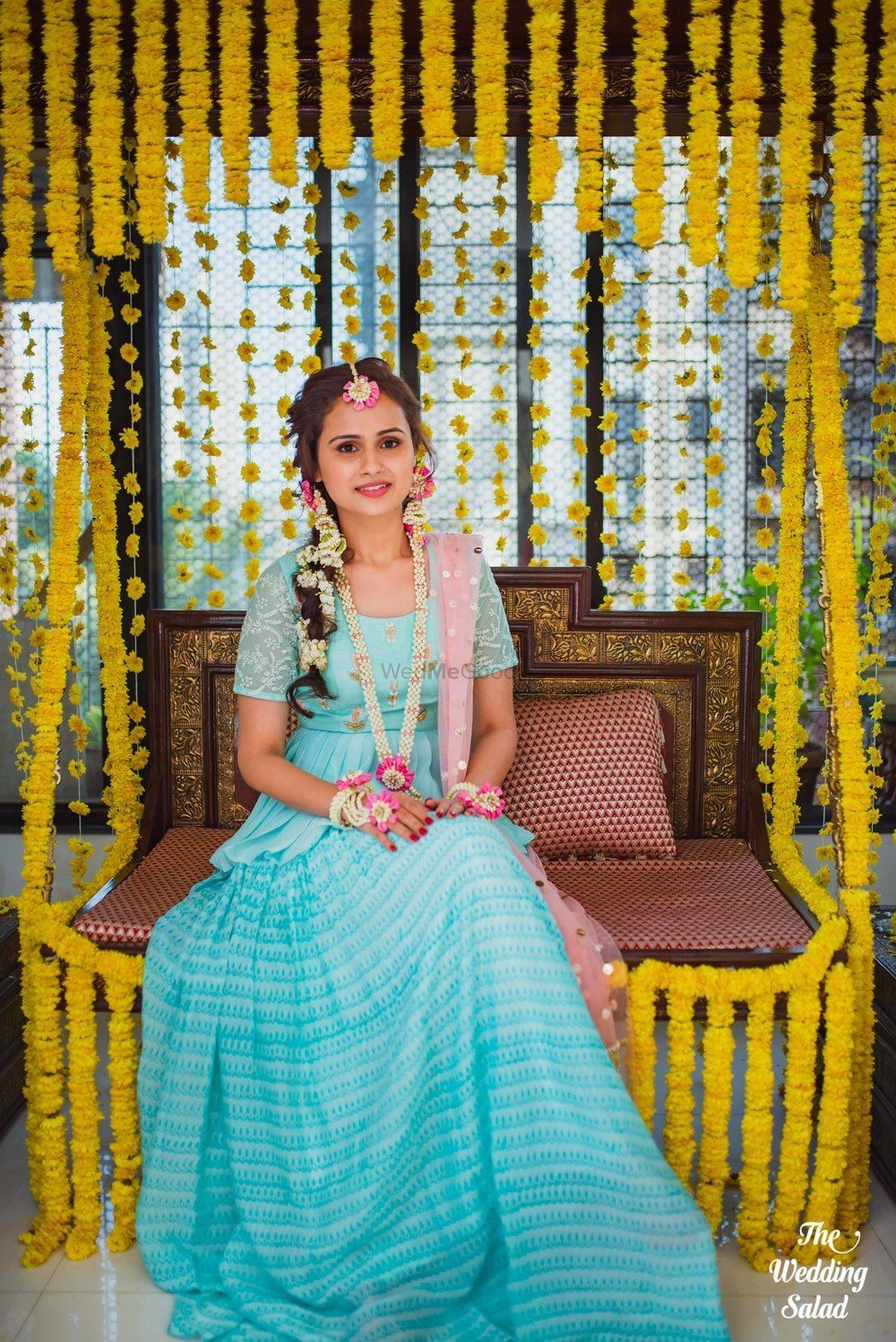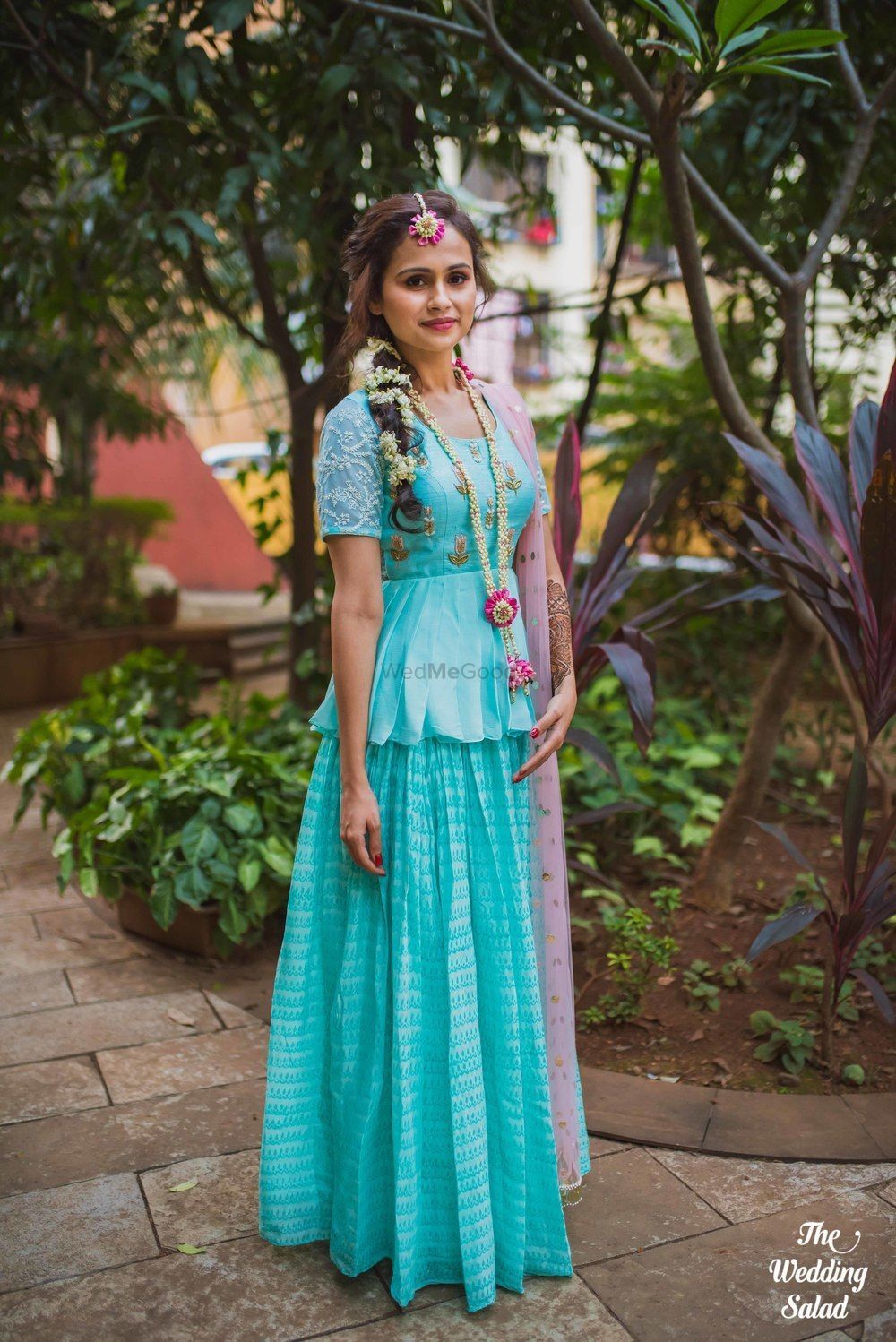 Shot by The Wedding Salad
Peplums are not just perfect for your bridal look but also smaller functions. That flowy flair of this bride's mehendi outfit is giving her such an easy-going, happy look, don't you think?
This Bride Who Glammed It With A Peplum Top For Her Engagement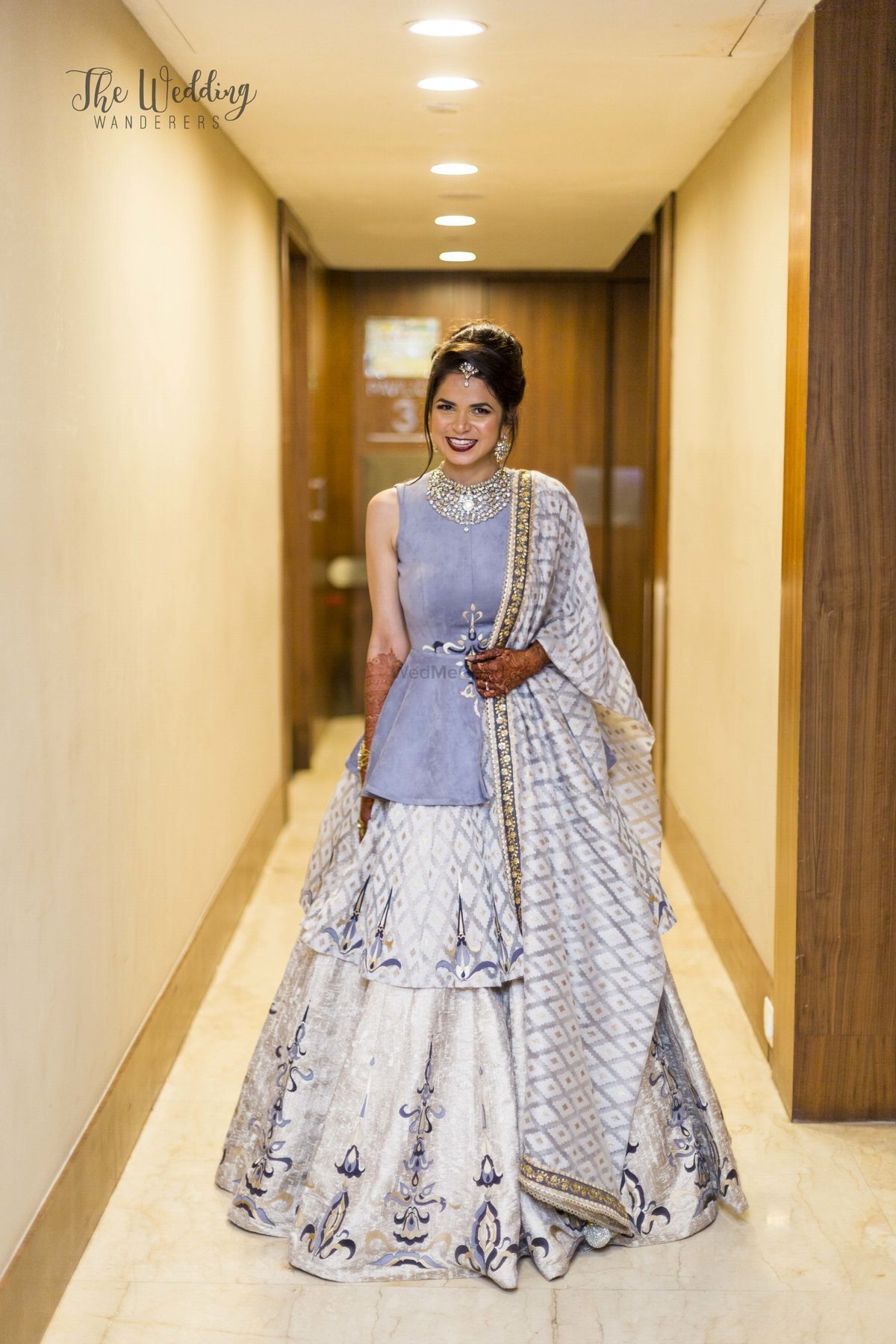 Shot by The Wedding Wanderers★ 4.8
 And just when you thought Peplums are relatively a simple design for your wedding week, here's this bride who looks ultra glam in her lehenga paired with a peplum blouse. Notice how she added layers to her outfits - that's what's making all the difference!
A Dull Gold Sabyasachi Peplum #forthewin

Image via Pinterest
Nothing can be better than a sparkly gold wedding outfit! Right?
The Best Peacock-Hues In A Blouse For The Bride With A Mind Of Her Own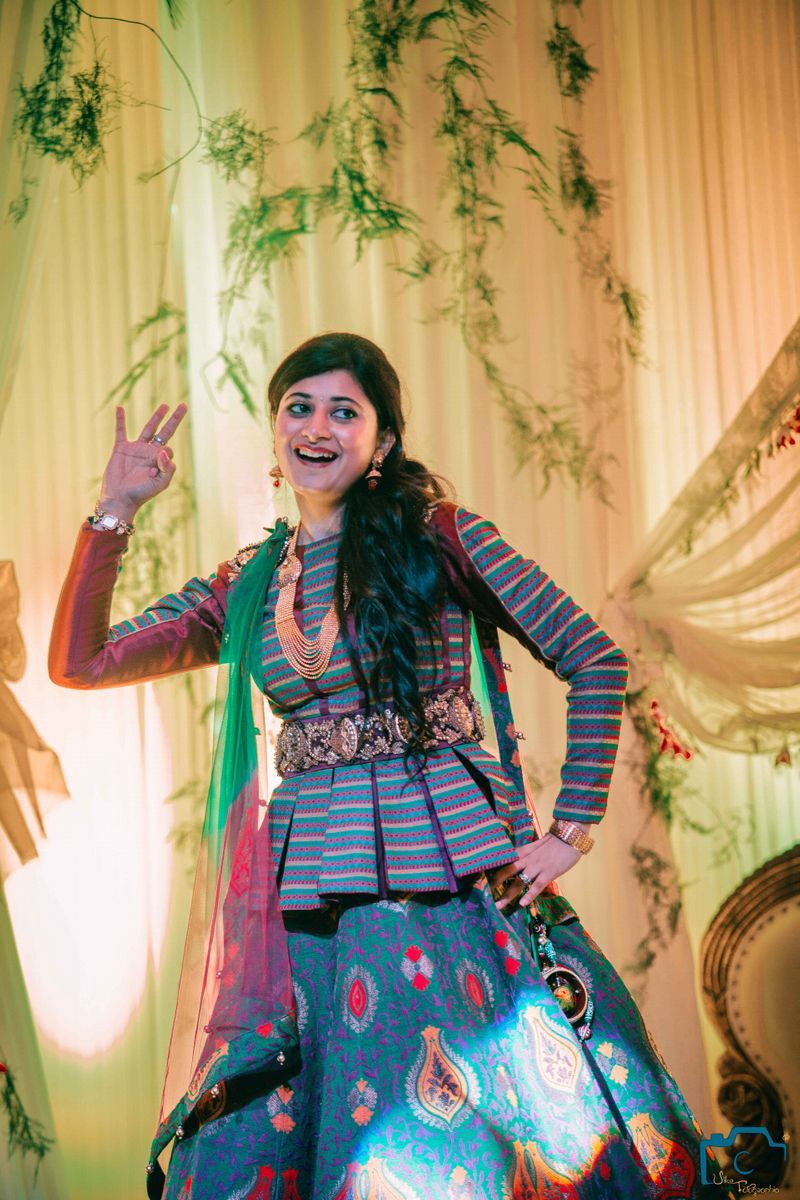 U Like Fotographia by Harpreet singh★ 3.8 U Like Fotographia by Harpreet singh★ 3.8
We love how this bride chose an unconventional hue and an interesting
Yellow is the best!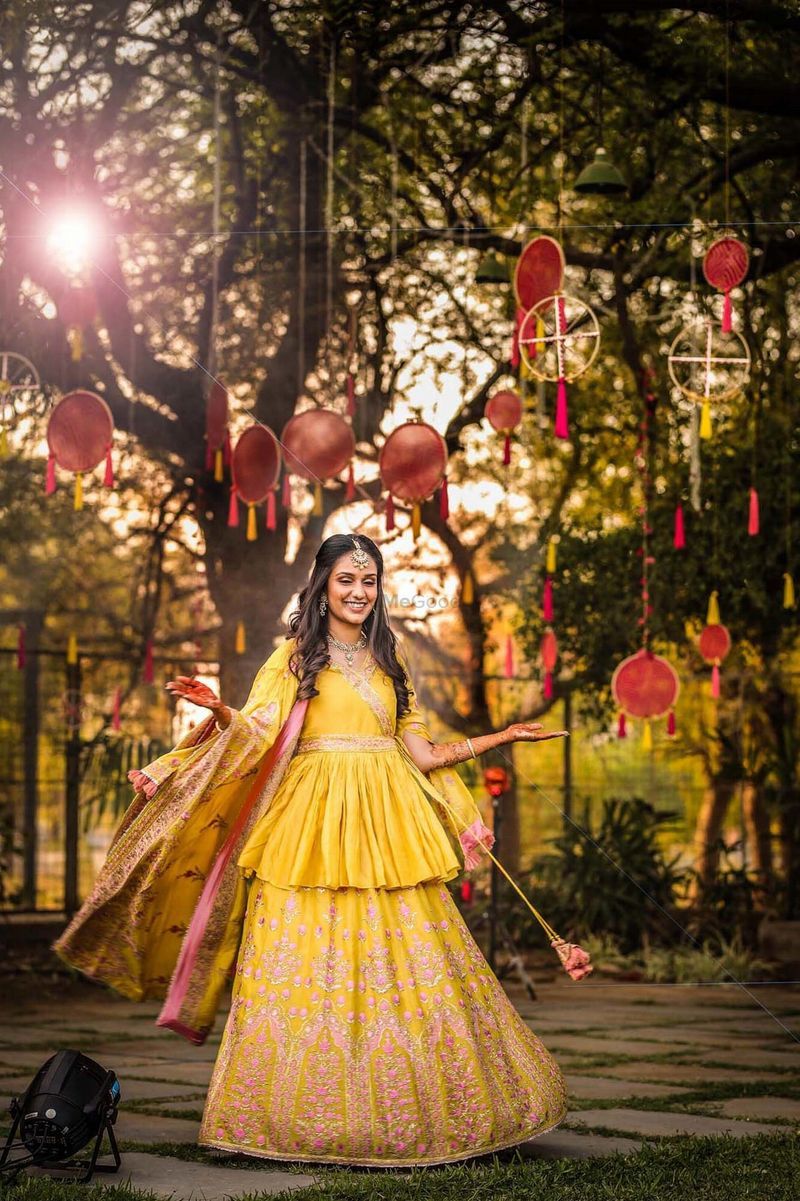 The peplum blouse almost gives this bride a tiered cocktail gown look - and makes it so very versatile!
The Mint-Green Madness For Some X-tra Love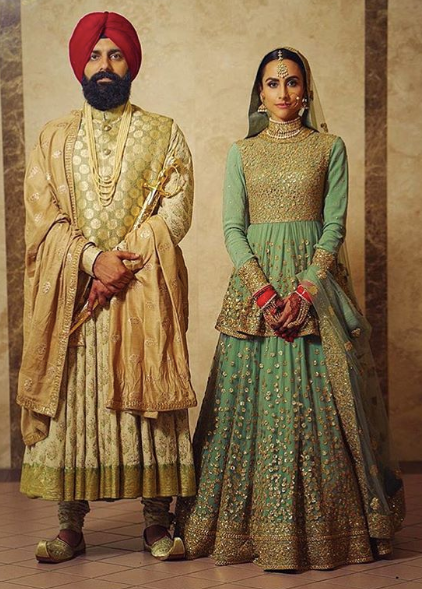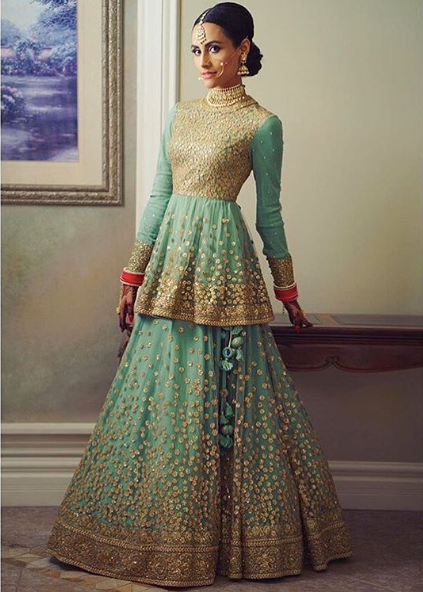 Mint green is a wonderful shade and a gradient sequin design works wonders for this bride's style!
This Peach Beauty For The Minimalist Bride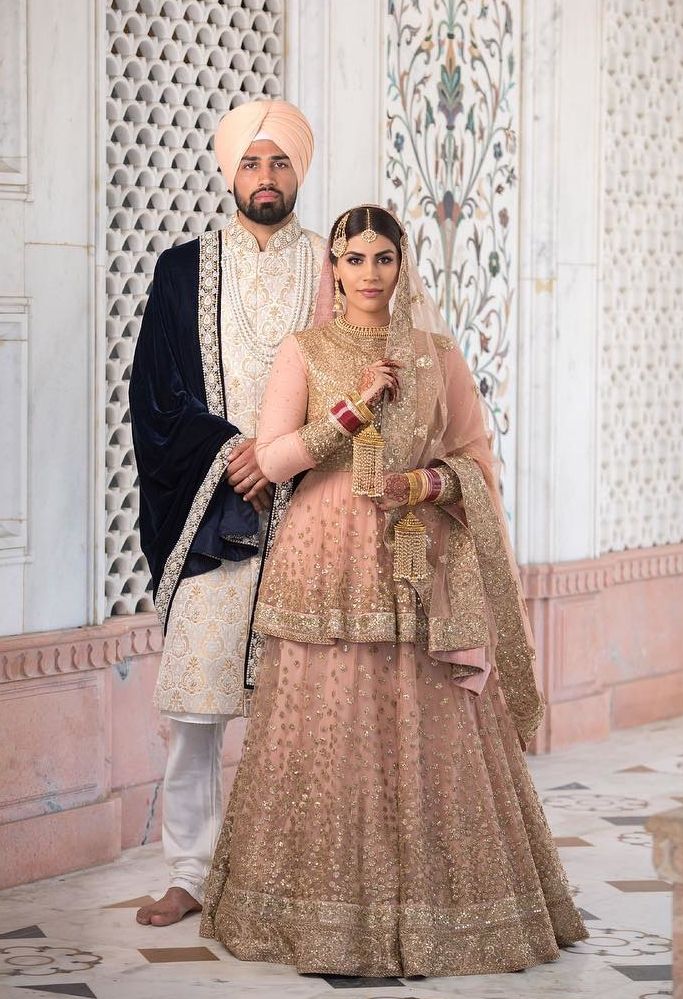 Loved how this bride enhanced this unique Peach lehenga with a peplum look! It added depth and volume to the look.