Edgy & Stylish Delhi Wedding With An Exquisite Video .
BY Latha Sunadh | 26 Apr, 2017 | 9193 views | 3 min read
Wanna know how to style your wedding like a boss ? Look no further than our bride  Upasana ! From her quirky brunch outfit (seriously the most unique look we have seen in a long time with her offbeat sunglasses)  to her  stunning vintage bridal look with emerald jewellery from Shri Ram Hari Ram Jewellers - every look was so on point. Don't leave the groom far behind though-  the man entered on a tank to his wedding !! Photography by Artfoto Studios★ 5  was beautiful and captured all those fun shots with aplomb.
Meet Upasana & Kartik
Banjara - A fall, in love. from Artfoto Studios on Vimeo.
They both share a love for poetry, and for each other and they recently had a gorge wedding in Delhi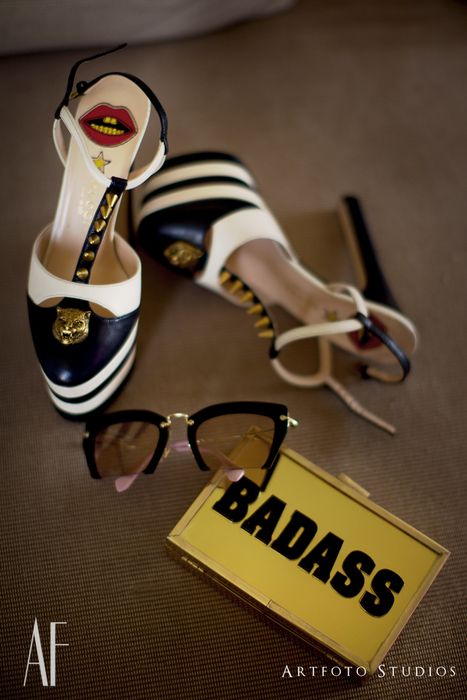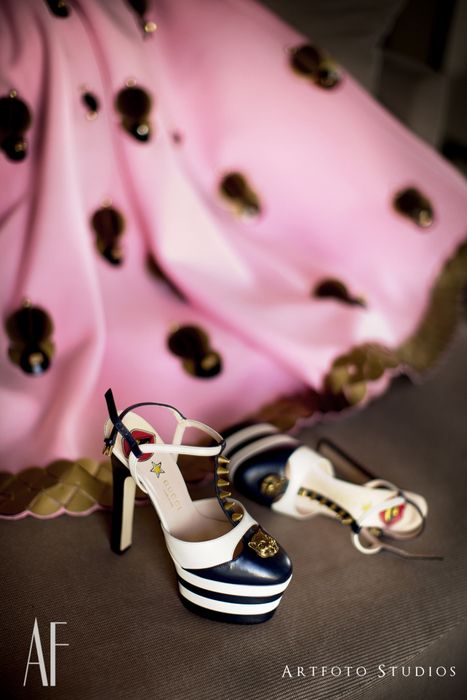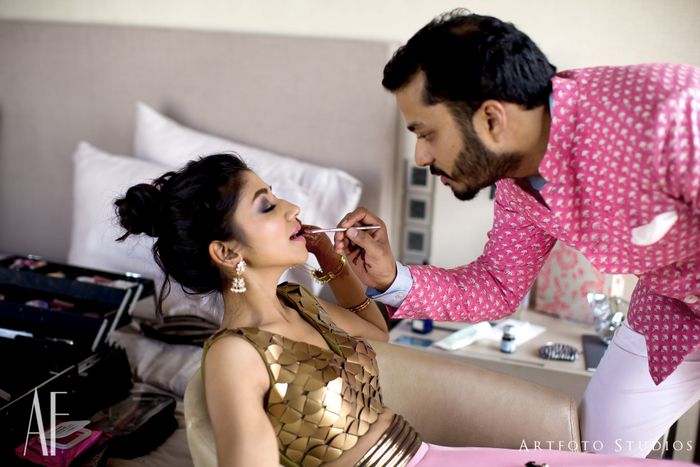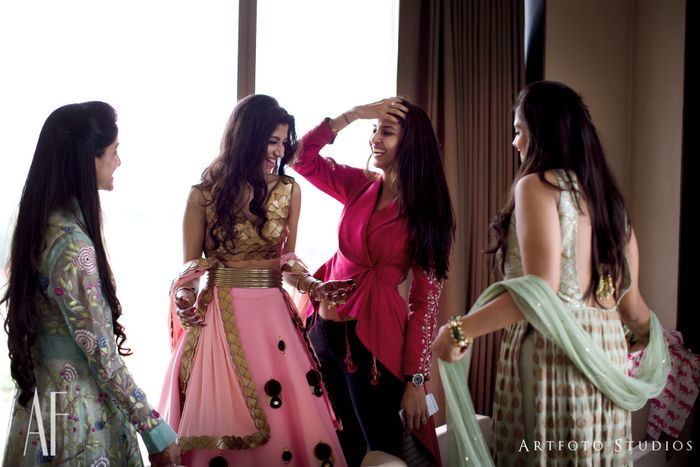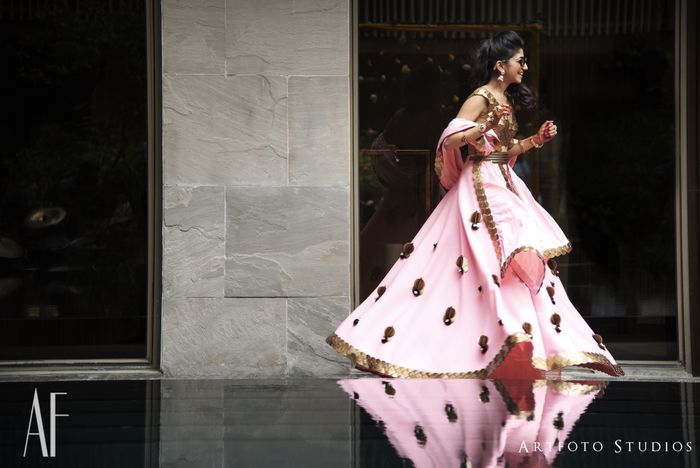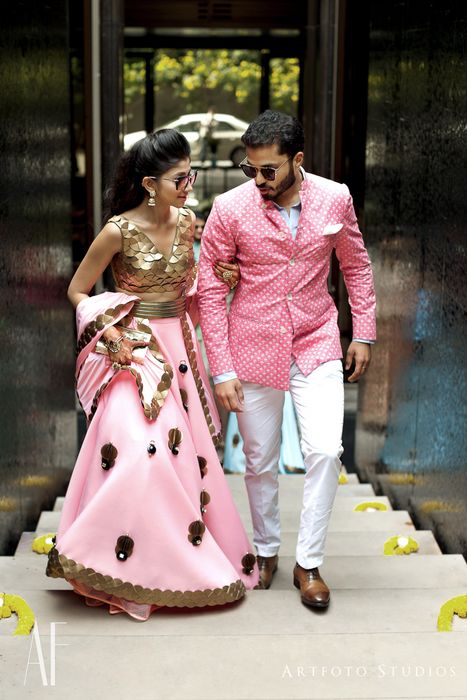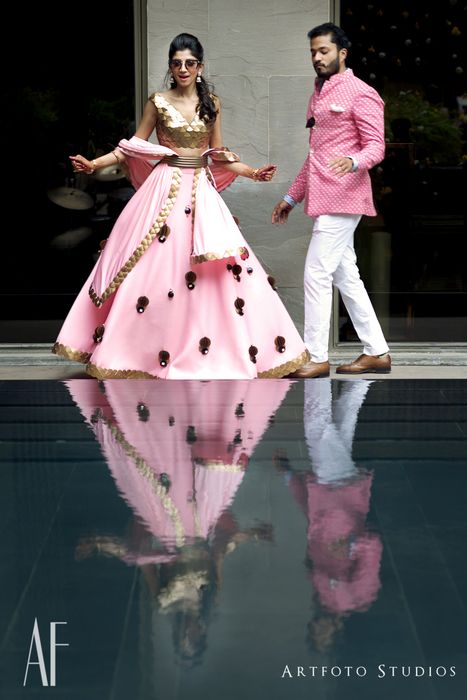 The Sangeet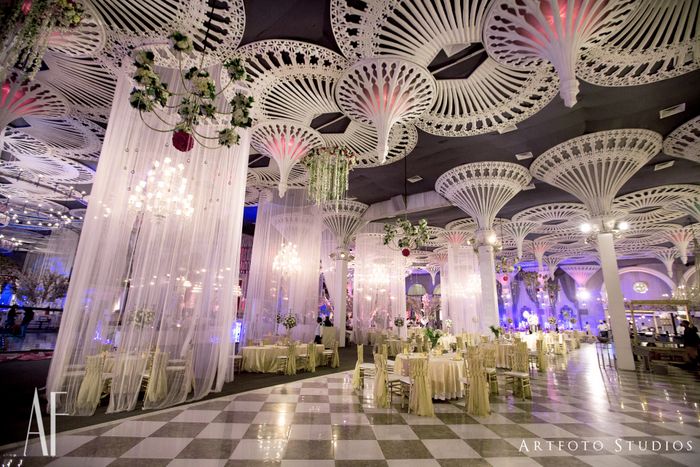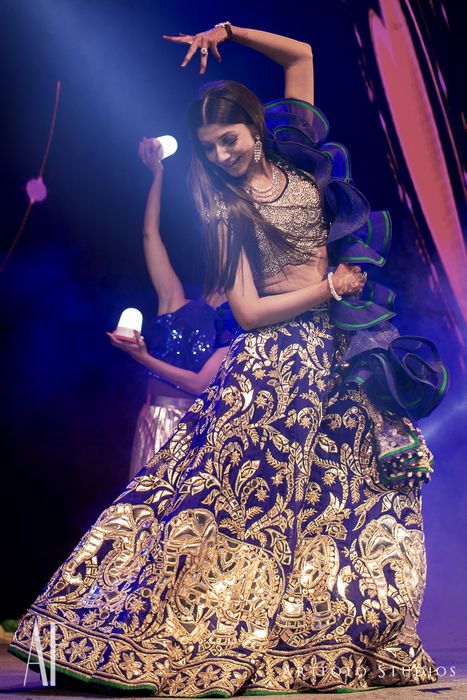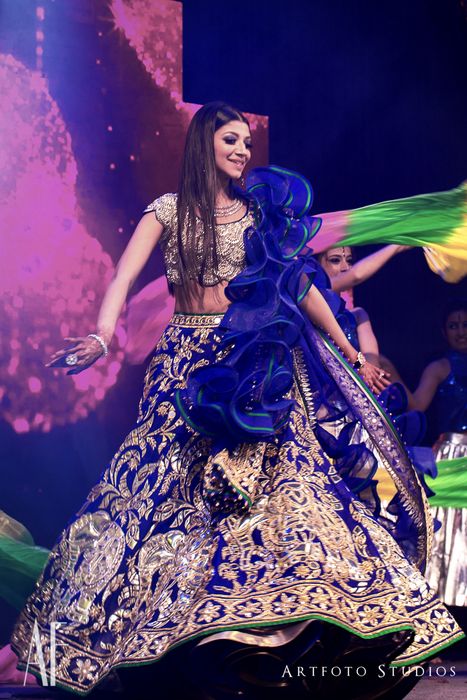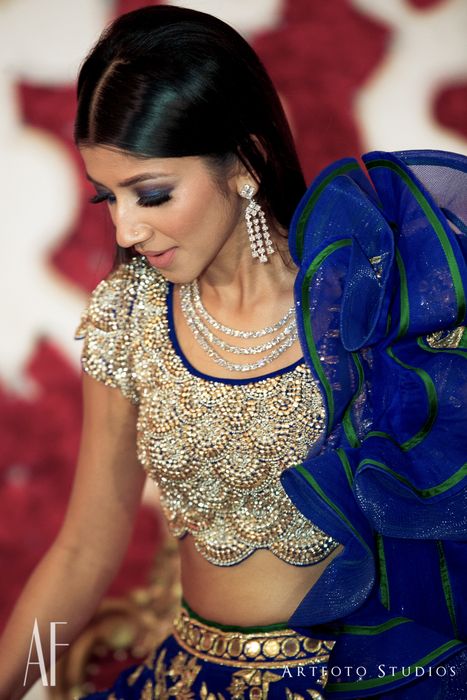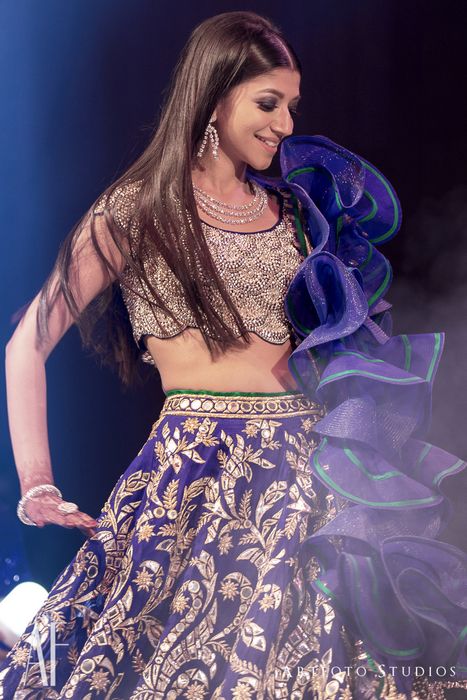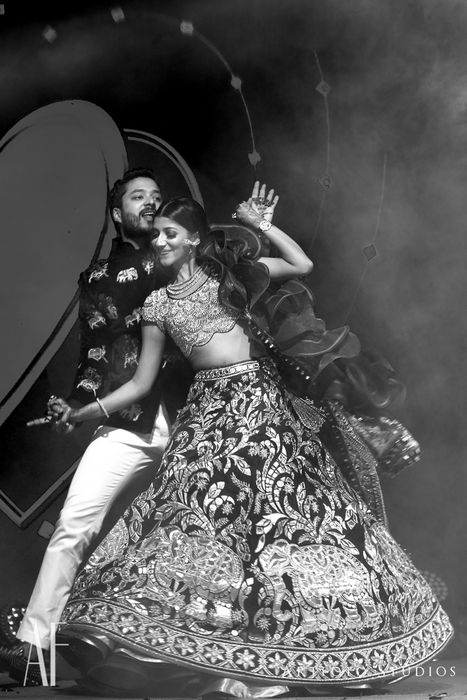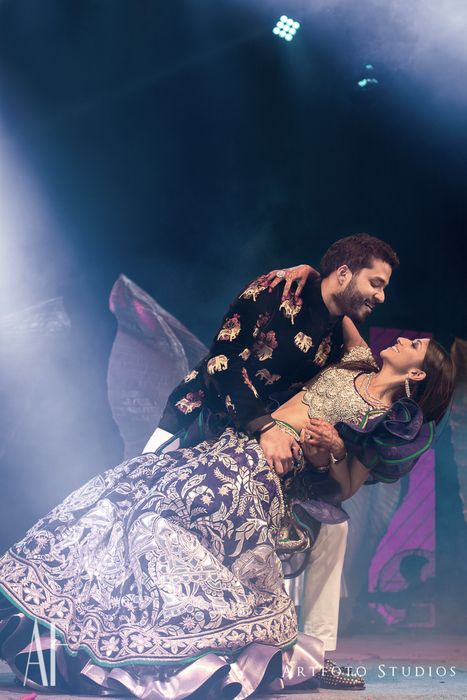 The Wedding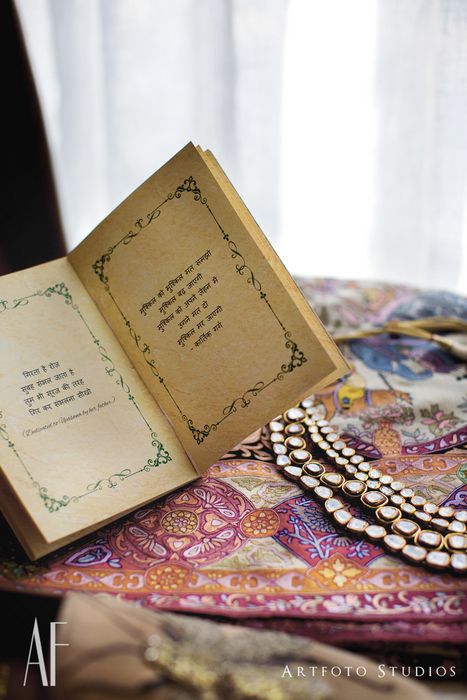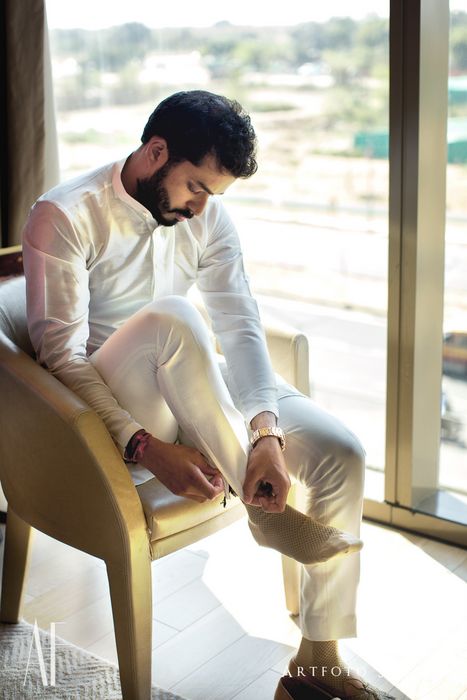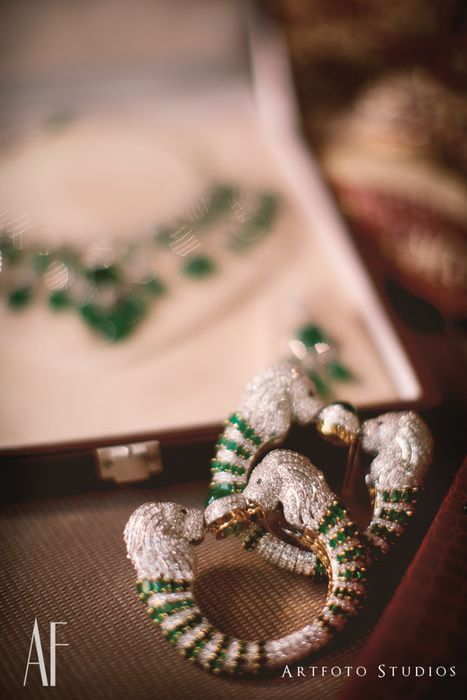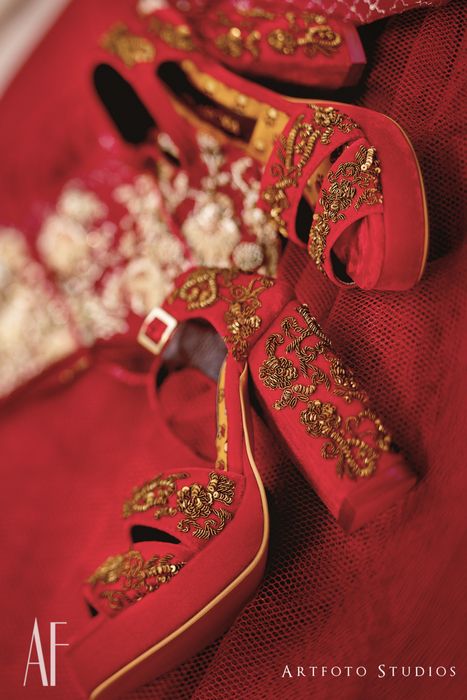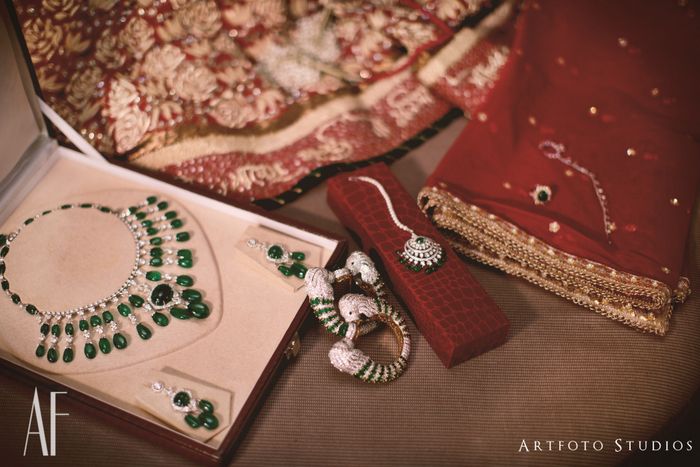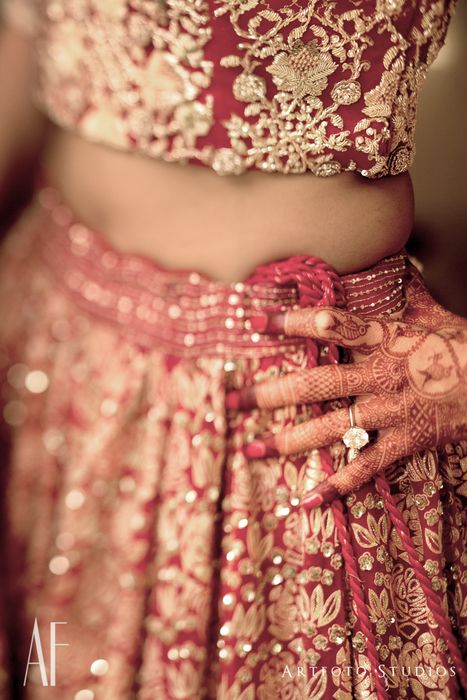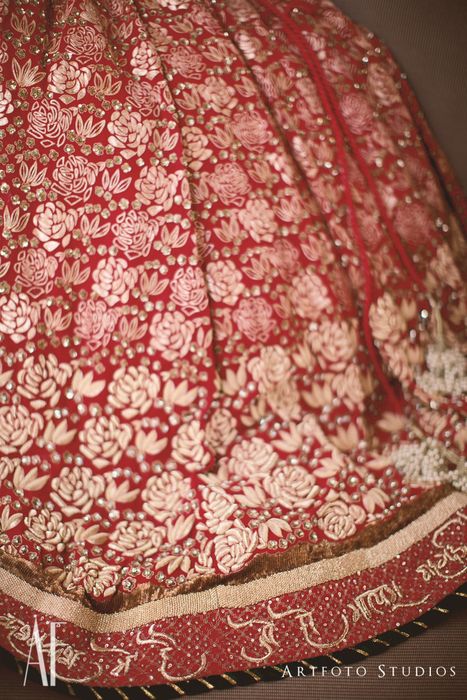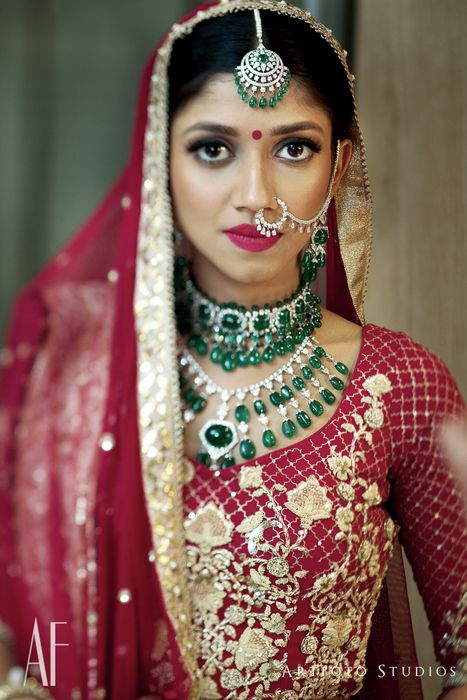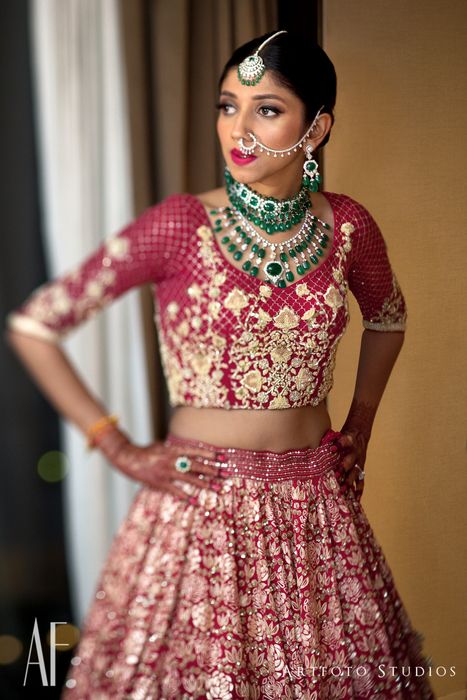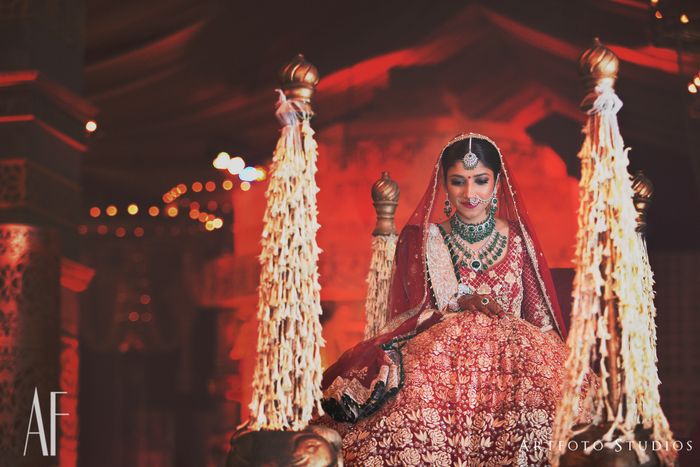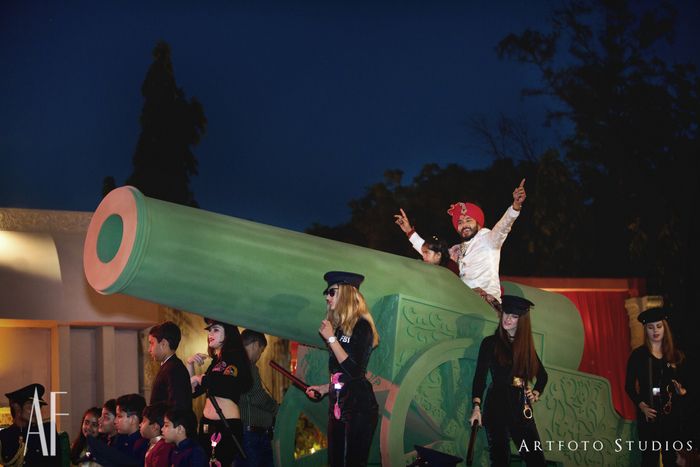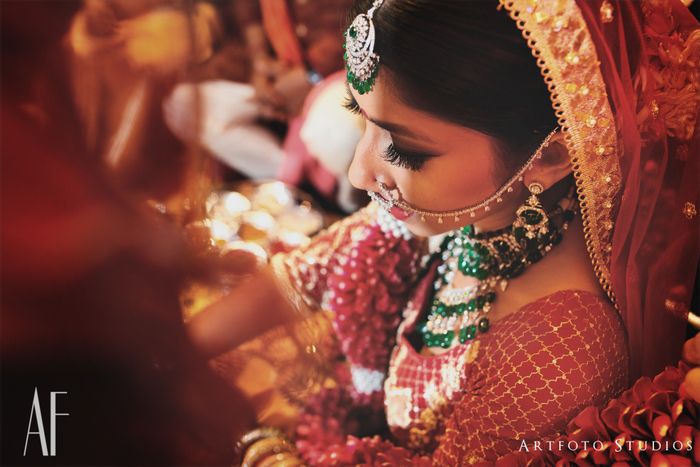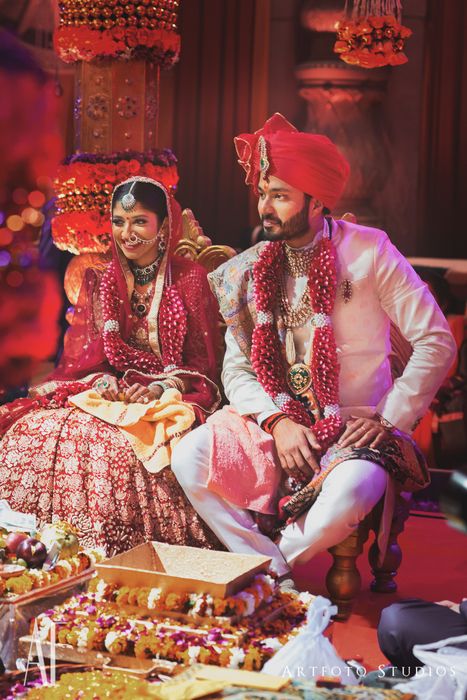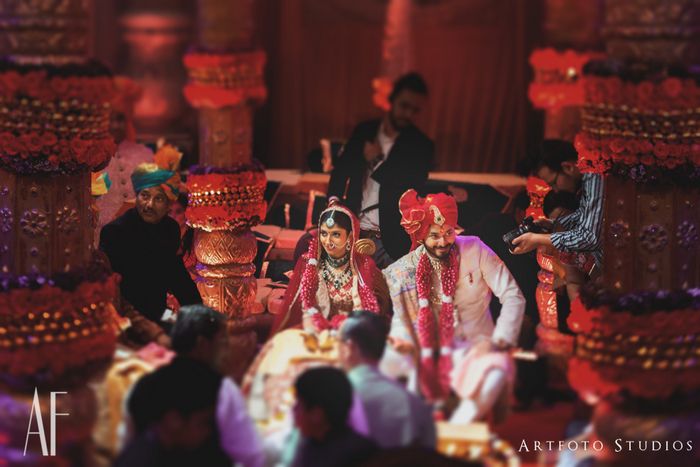 From The Bride:
"I wanted my wedding to be a celebration of all the important people in my life and I tried to incorporate little details that were close to my heart.  My wedding outfit was embroidered with a special quotation on the border and when I walked up  the stairs to my wedding stage, I asked Kartik to take a look at it below . My sangeet outfit was special because I shopped for it with my in laws, and my brunch outfit was co-ordinated with my sister. Also really dear to me was incorporating my grandmoms jewellery which I wore on my mehendi. Kartik and I share a love for poetry and hence there was a book of poems written by my bhabhi placed in every room. Weddings are about family and I wanted to ensure each special person added their own unique touch to our big day" adds Upasana.
" When it came to my personal style - I also wanted to ensure that each look was versatile and reflected my personality so while the brunch outfit was quirky and modern, the bridal lehenga was an ode to classics. There were a ton of other details as well ofcourse....for example Kartik entered on a tank on his Baraat which was specially made for that day ! But more importantly, it was the fact that we were surrounded by all our loved ones which made this day so special"
---