Best New Summer Bridal Lehenga Colours That Are Refreshingly Pretty!
BY Sakshi | 14 Apr, 2017 | 5697 views | 3 min read
Summer is here people, and it's time to give the deep maroons and heavily embroidered lehengas a rest. While you sip on that mojito, and get decked up as a bride the last thing you want is a lehenga weighing you down. While light colours like peaches and pinks are super popular, if you are willing to do things a little differently, then here are some pretty summer lehengas colours that might rock your boat!
Red paired with a lighter hue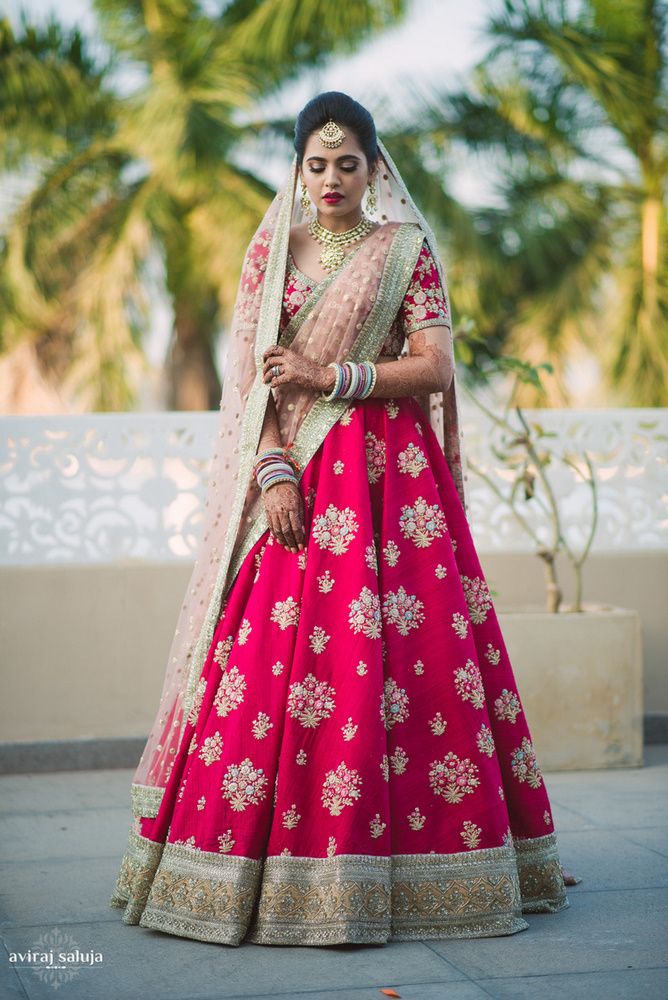 Image via  Aviraj Saluja Wedding Photography
If you still want to be a bride in red, then combining it with a lighter hue for the blouse and the dupatta like peach or light pink also works so well for the season! Makes the lehenga look way lighter and easier on the eye as compared to bright red.
Red paired with an offbeat hue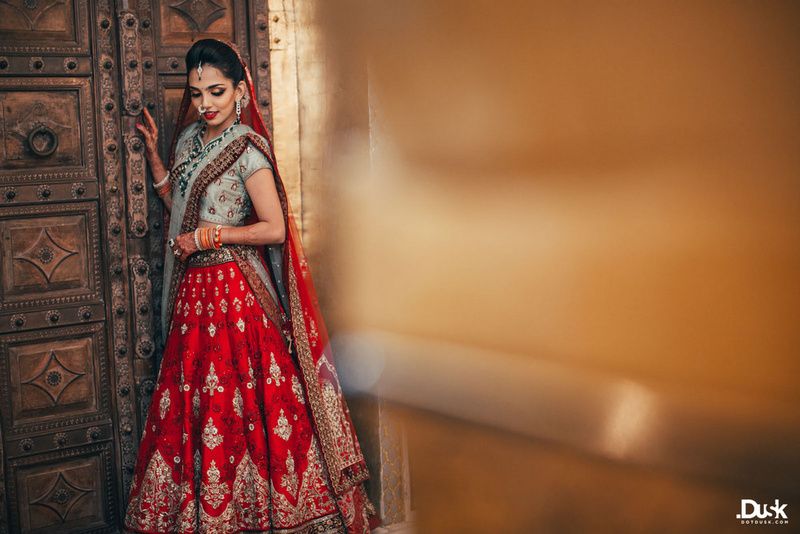 Image via DotDusk Studios★ 4.9
Another great way to wear red in summers is to pair it with a totally offbeat hue- like pale blue in this case! You can opt for any shade of blue, mint or even grey to really stand out and make the lehenga look more like a summer wedding one!
Neutral with embroidery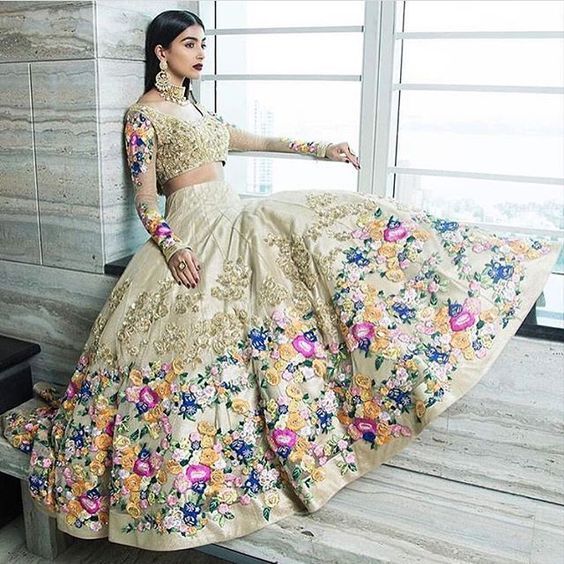 Image via Pinterest courtesy Neeta Lulla
How super gorgeous is this light bridal lehenga by Neeta Lulla, which has a light base in beige, but that glam embroidery on the sleeves and the skirt? Love it!
Plain white
Image via Scherezade Shroff's wedding
If you want to stick to a plain white or beige lehenga, then you can mix up the silhouette instead of the work! How gorgeous is this white lehenga gown by Gaurav Gupta that Sherry Shroff rocked at her wedding?
Mint Green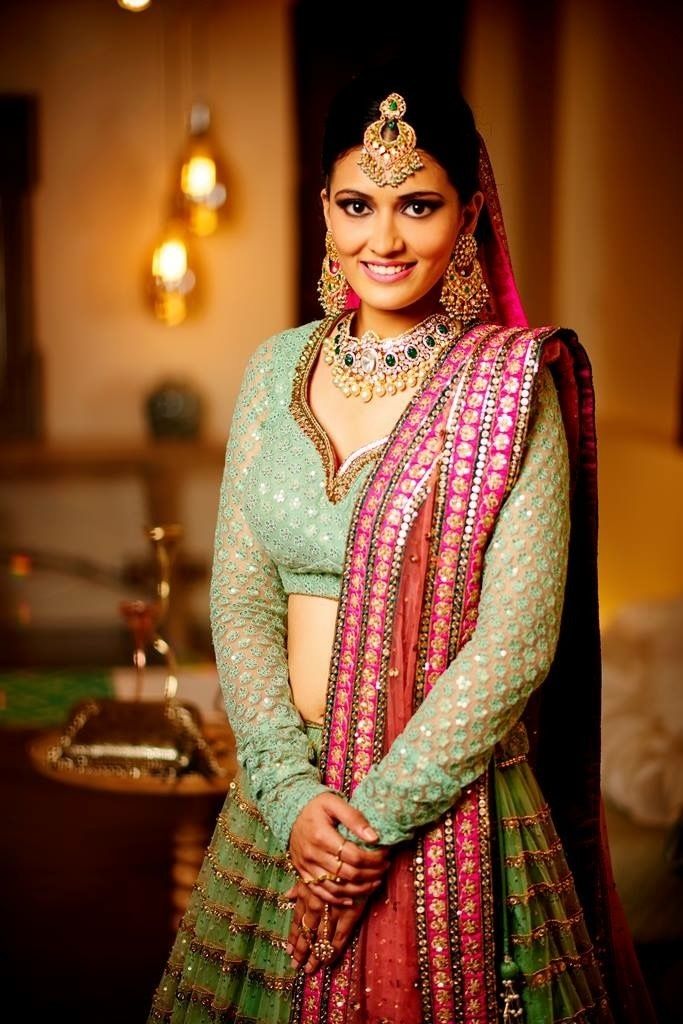 Image via Vvani By Vani Vats★ 4.8
Mint green is another hue we're in love with for summer. Till now it's been popular as a lehenga colour, but not so much for bridal lehengas! But when paired with the right colour- doesn't it look stunning?
Pista Green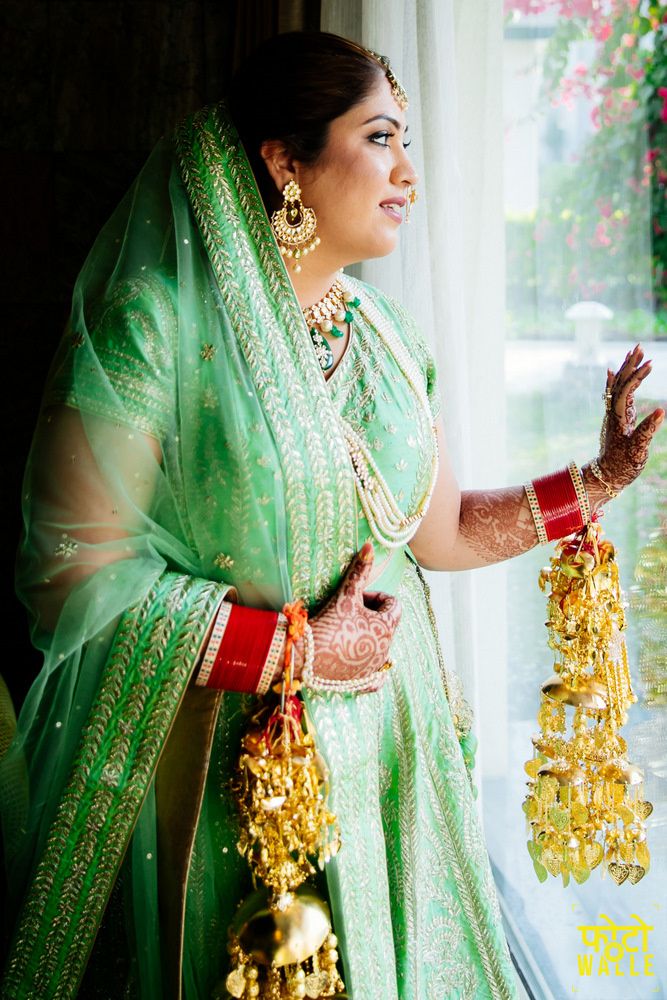 Image via Fotowalle - The Story Folks★ 4.9
Brighter and more refreshing than mint green, this one is better suited for a day wedding. Looks super duper pretty and so refreshing!
Summer florals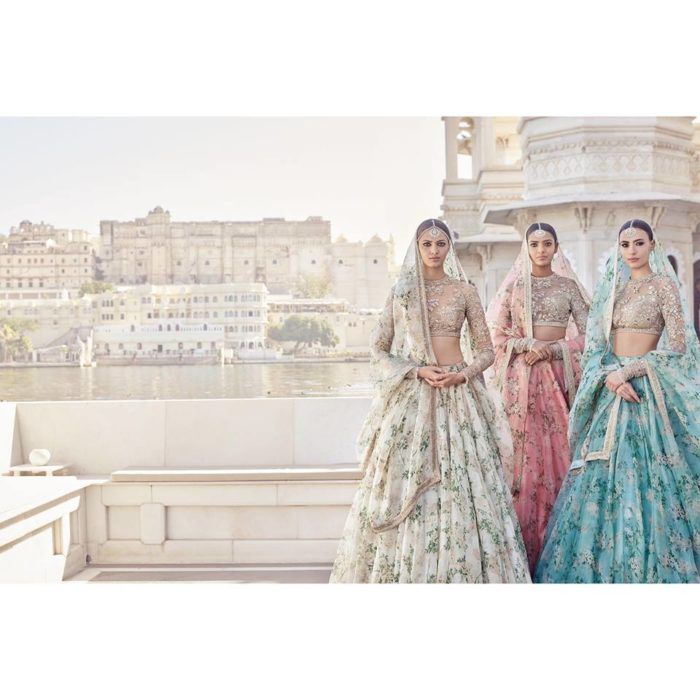 Image via Sabyasachi Mukherjee★ 4.9
There's something so pleasing about florals in summer, especially if they are paired with light or pastel shades. Sabya really nailed light summery lehengas with his latest collection! Love the summery look these lehengas have, especially with the light dupatta and skirt and the sheer blouse!
Yellow or Mustard Yellow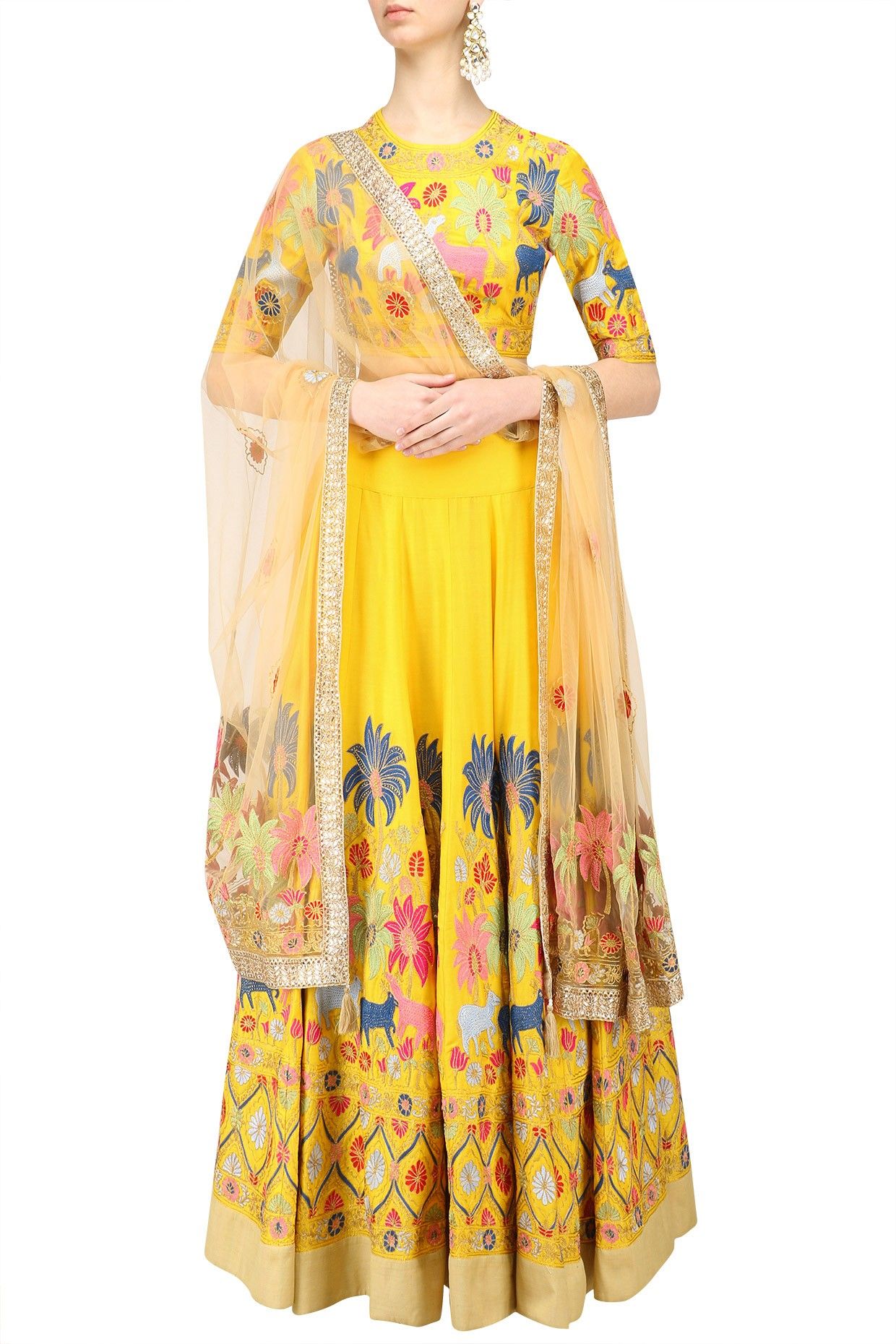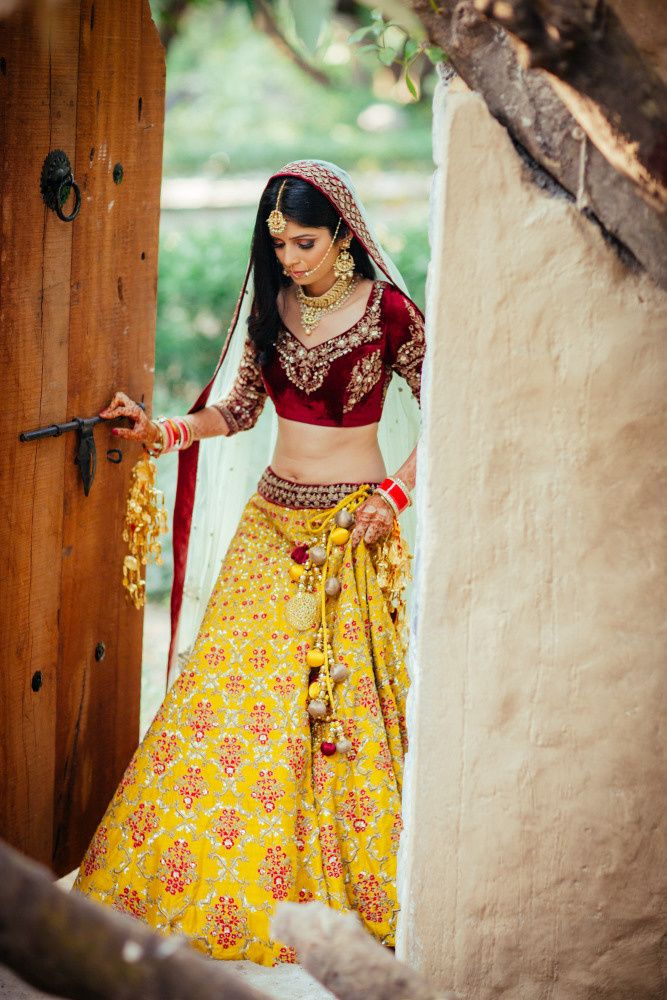 Image via Pernia's Pop-Up Shop and The Wedding Conteurs★ 5
Yellow or mustard yellow done right can look stunning as a bridal lehenga hue- especially for a summer wedding! Whether it is the Sonali Gupta one on the left or the one worn by Real Bride Pashyanti on the right, it's so refreshing for a bride!
Powder blue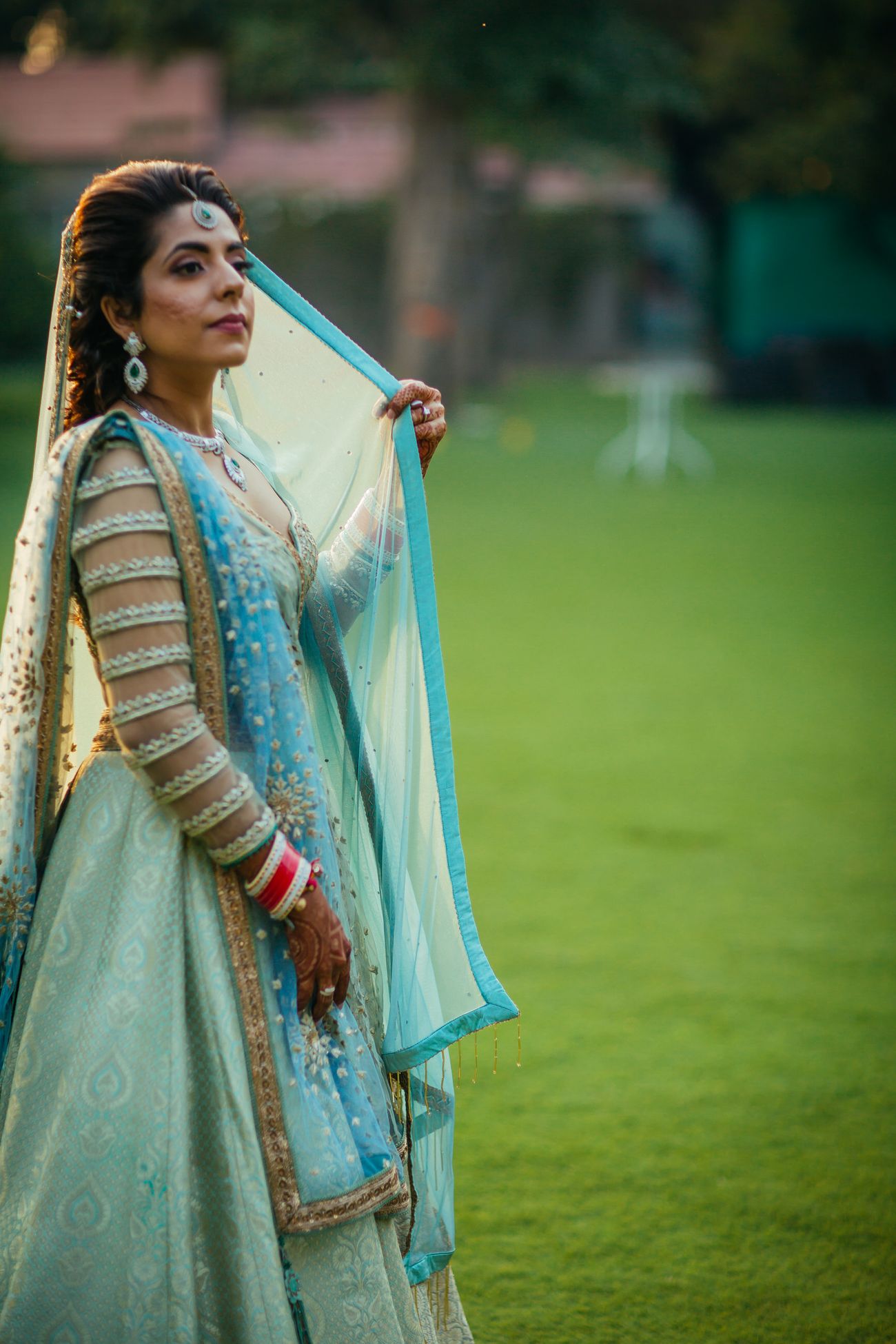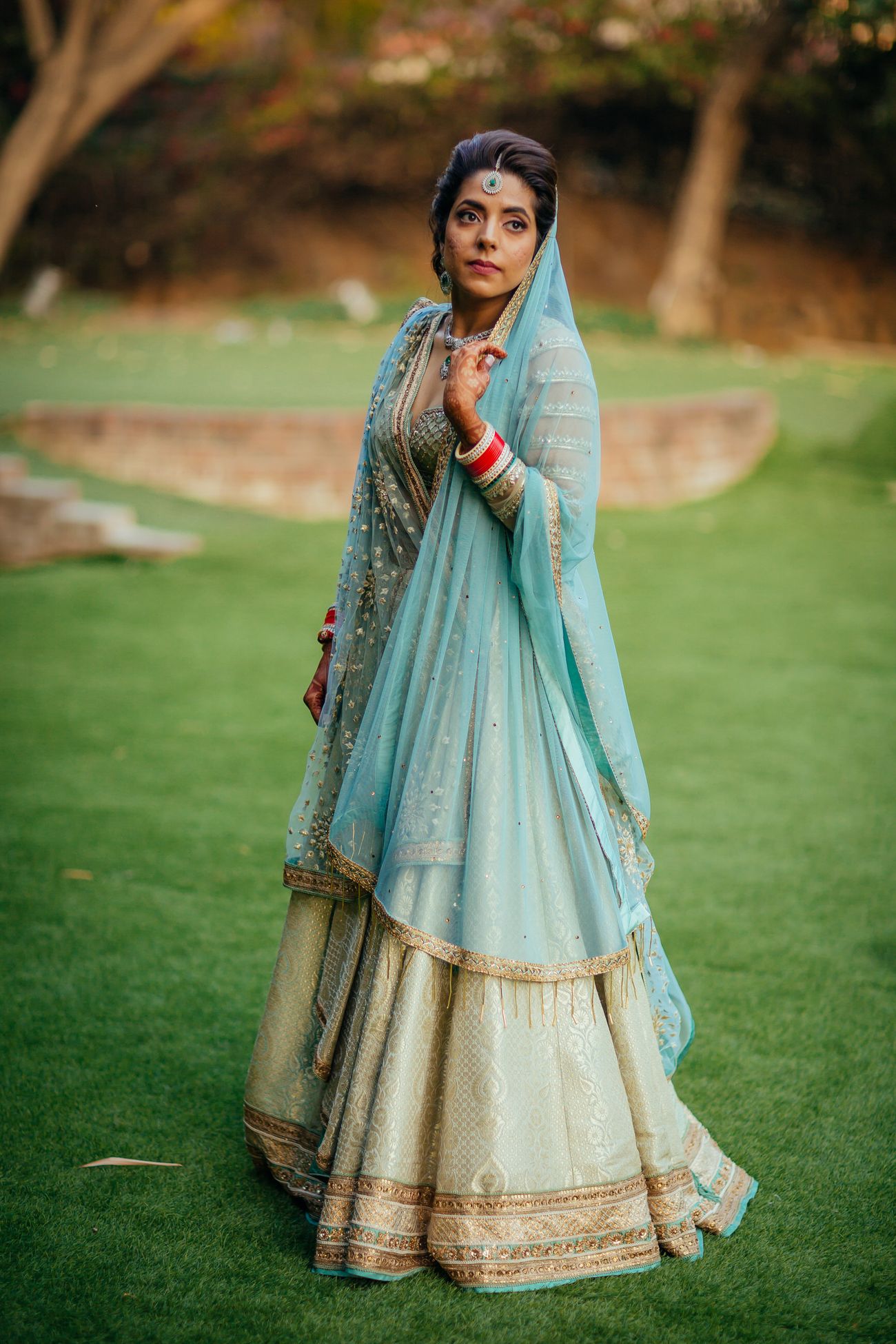 Image via The Wedding Conteurs★ 5
Monotone Orange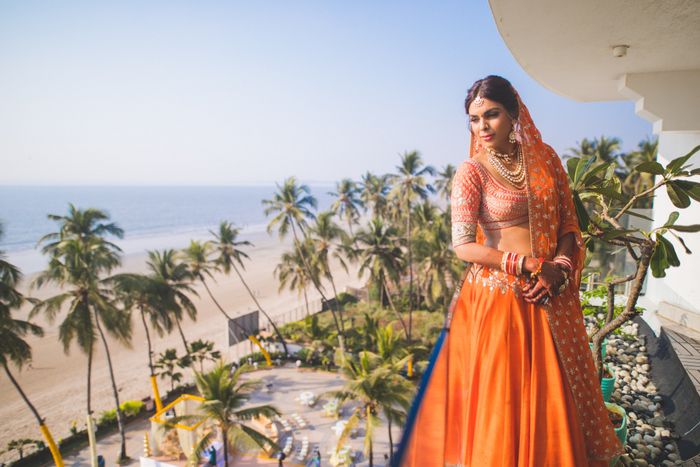 Image via The Lightsmiths★ 5
Yup who knew wearing just orange- like pink or red without any contrast or a mix of hues would look so darn great? Perfect hue for a summer wedding!
Multicolour bridal lehenga
Image via Dream Diaries Photography★ 5  and The Wedding Crasher★ 4.8
See how it is essentially the same lehenga but has been mixed and match to suit the bride's individual style? Multicolour lehengas are very versatile that way- perfect for boho brides who want to really stand out!
Stay tuned for more summer lehengas, Mehendi ones next time!