From Printed To Glass, Different Aisle Decor Ideas We Loved!
BY Anupriya | 02 Nov, 2018 | 4930 views | 7 min read
Did I tell you that I have received tons of wedding invites from my relatives lately and my best friend is getting married soon? Since the wedding season is round the corner & I will be hopping to the streets again for gorgeous lehengas and suits, here I must tell you that you should start booking your dream team of wedding vendors if you haven't done so far. While, I am daydreaming of how I am going to look, what will I wear, how will the decor be & eager to taste lip-smacking food (as always) there is one thing that I am looking forward to the most is the newest trends at Indian weddings. Well, one of the latest trend that has flooded my Instagram is the inclusion of an 'aisle' at weddings.
Aisles are a great element in your wedding décor line up. It's the one place where you will be moments before you officially tie the knot and also, a place where tons of photographs are taken. So you want to make sure that they look pretty as they come! And I think that one little addition can turn a wedding into an absolutely dreamy and fairy-tale saga! So, here we have curated some of the most prettiest ones spotted across the internet. And, Yes don't forget to BOOKMARK them!
Bohemian Feels!
These aisles lined up with trending pampas is such a great idea for a boho-touch to your wedding!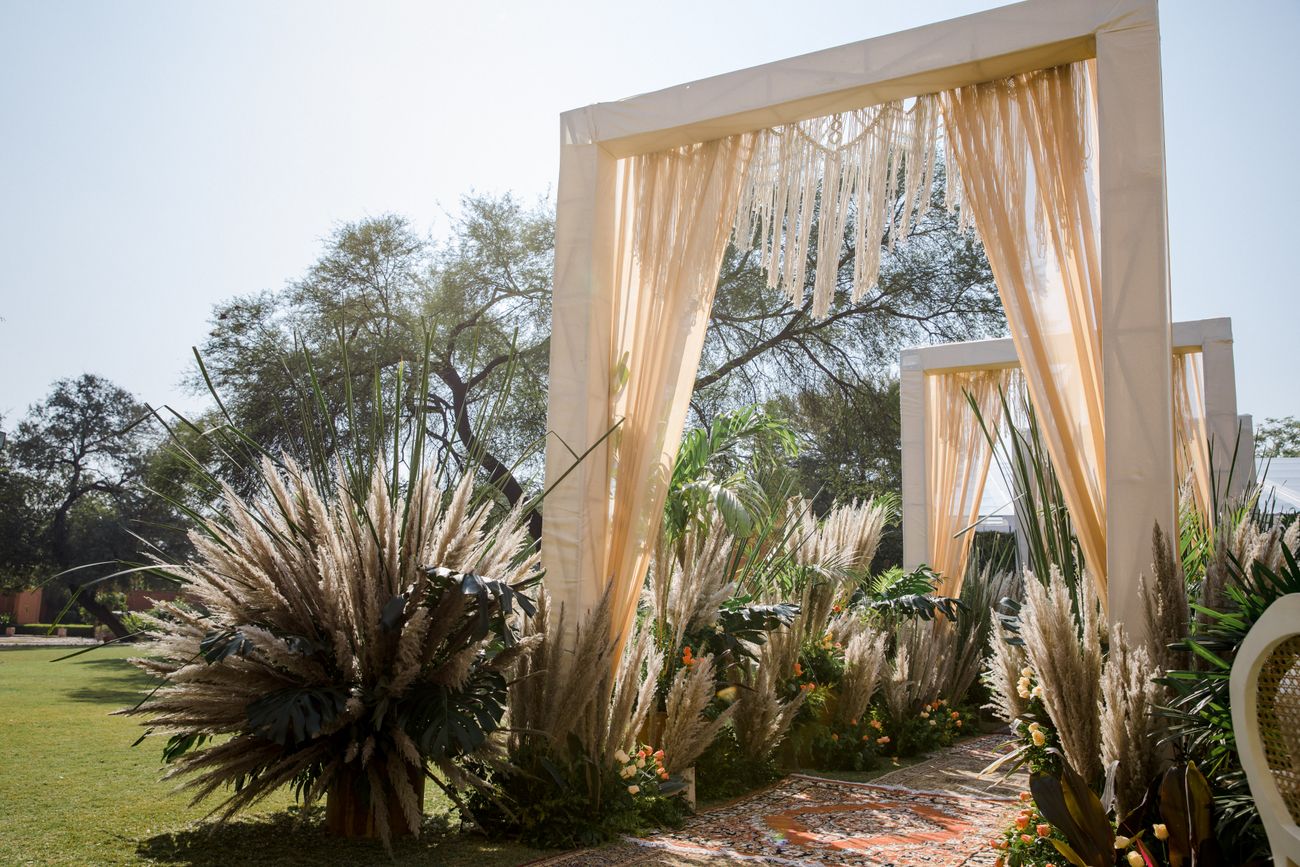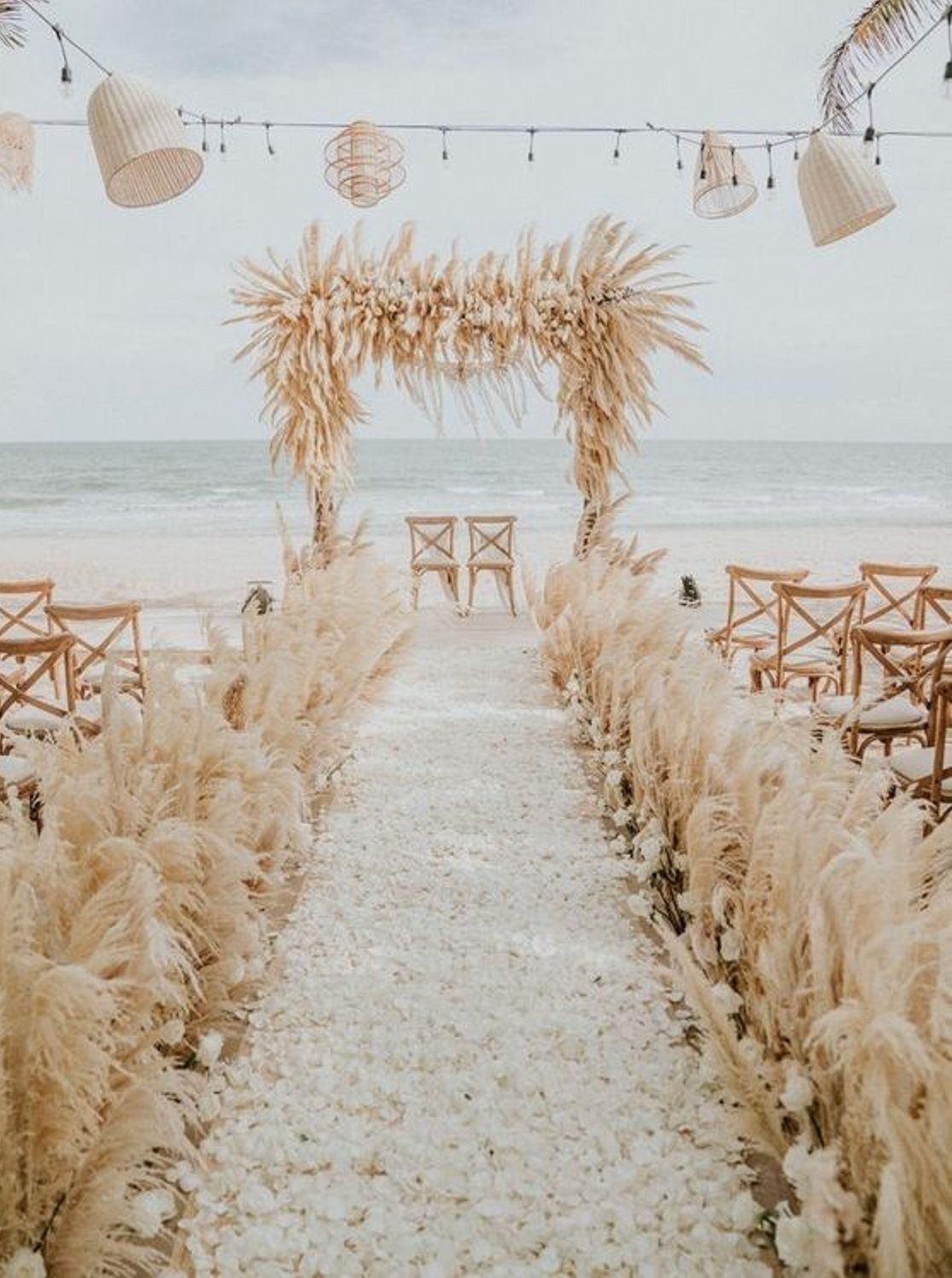 Image via Mehandi & Shivam and Pinterest
This all-pink aisle!
An aisle that walks right into the ocean, with a pink mandap waiting is sheer goals!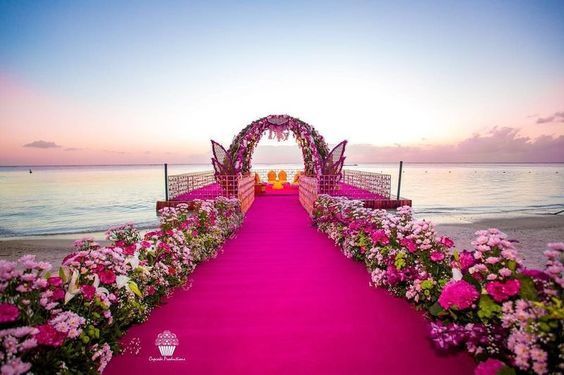 Image via Momentz Wedding Planner★ 5
Go all out with personalised signages!
You can have them say anything you like! It can be senti-quotes or even fun and quirky ones as you walk down the aisle to your man!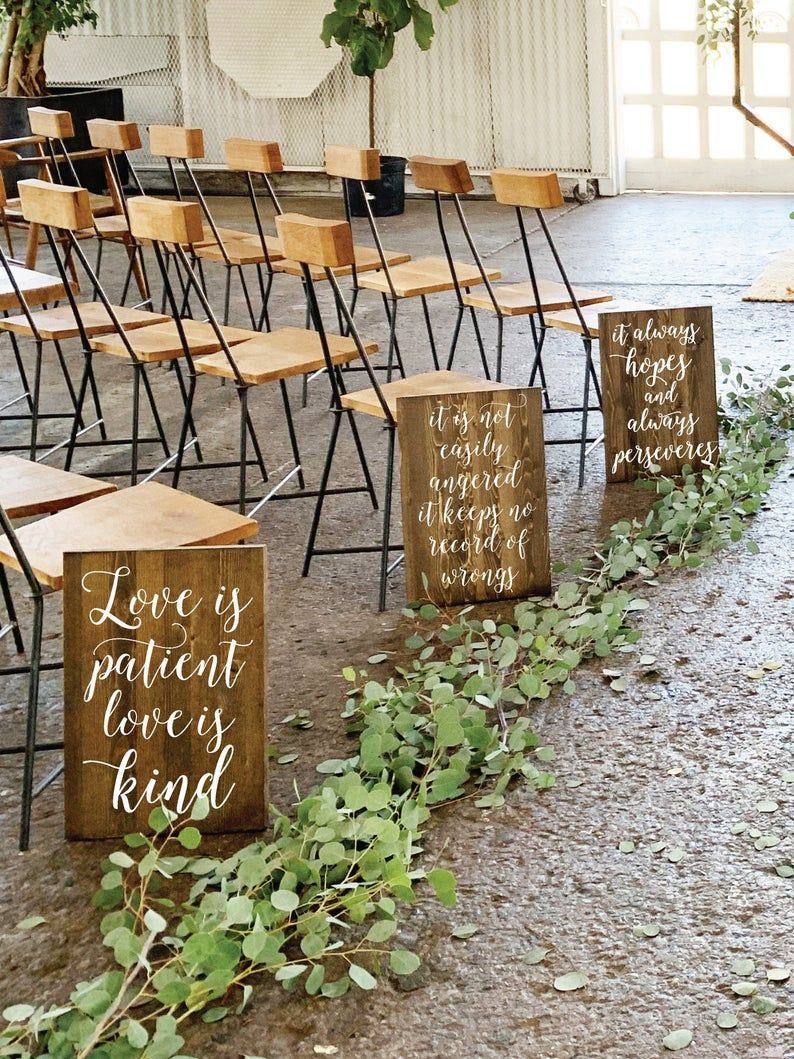 Image via Pinterest
Give them all-green!
This glorious fern and hyacinth lined aisle is such a wowza décor idea!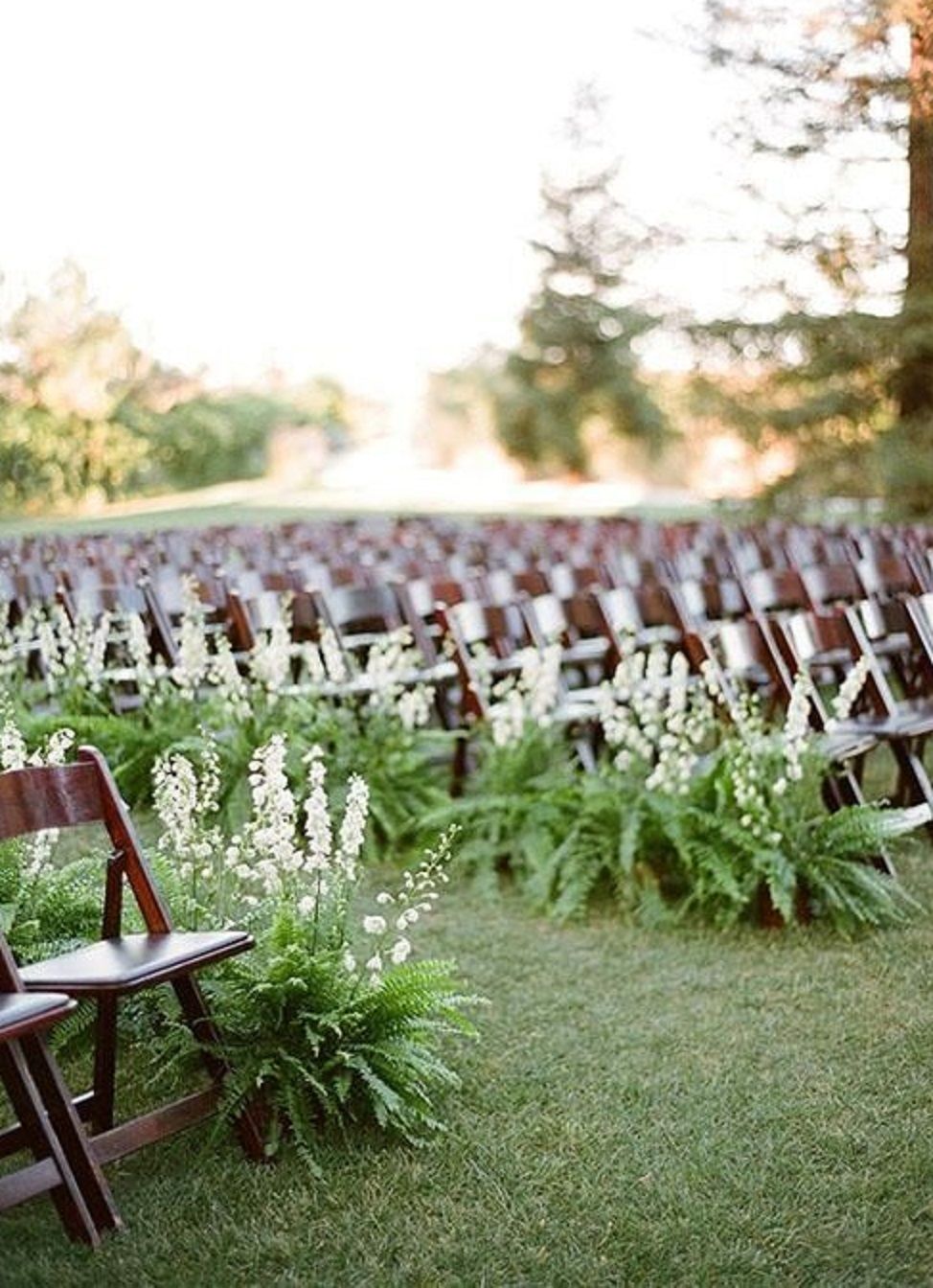 Image via Pinterest
Monogram FTW!
If you like minimal décor and don't want anything too bold or big, this classic monogrammed aisle is the way to go!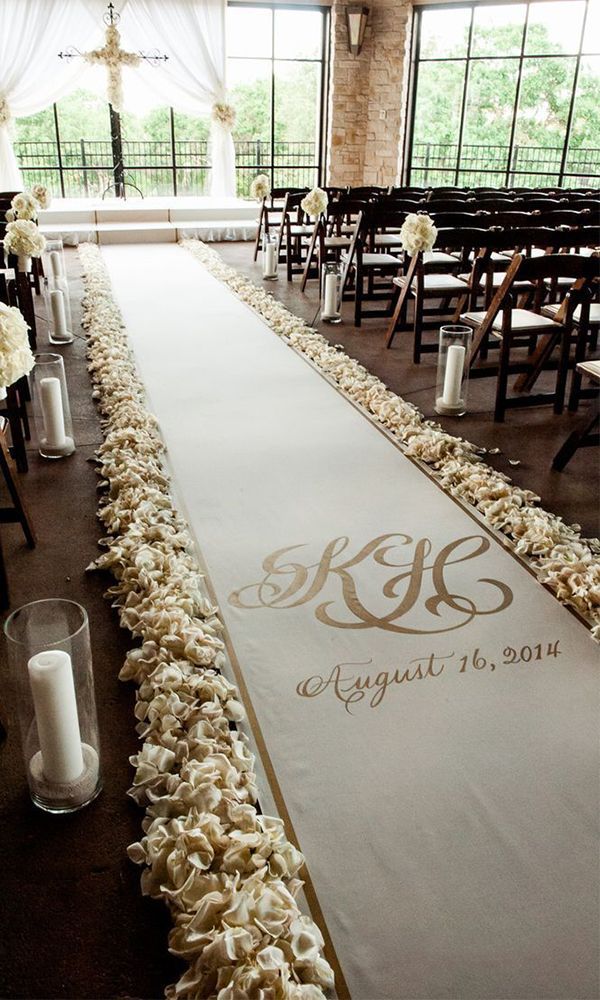 Image via Pinterest
Loving this beachy-aisle!
Planning a beach wedding? Line that aisle up with beautiful seashells. You can also switch it out with palm leaves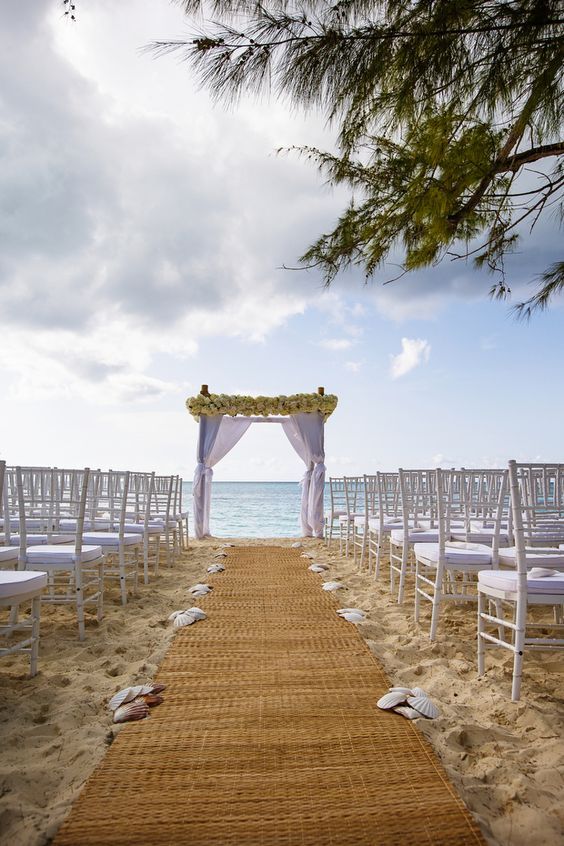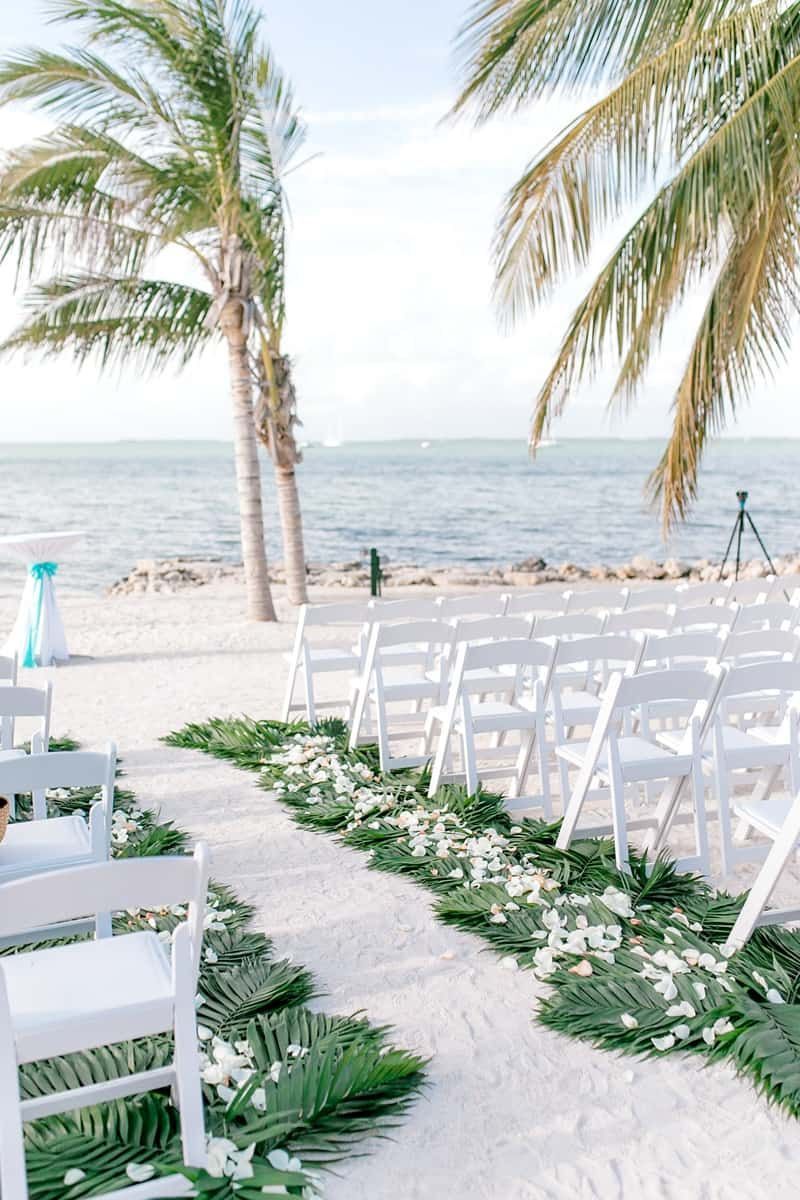 Image via Pinterest
The Mirrored Aisle!
Don't want to take the usual route for your aisle decor? Go all bold and glam with one of these mirrored aisles, and get 'em jaws dropped in awe! We are majorly obsessing over this pink one which comes with pampas grass and complementing floral decorations on either sides.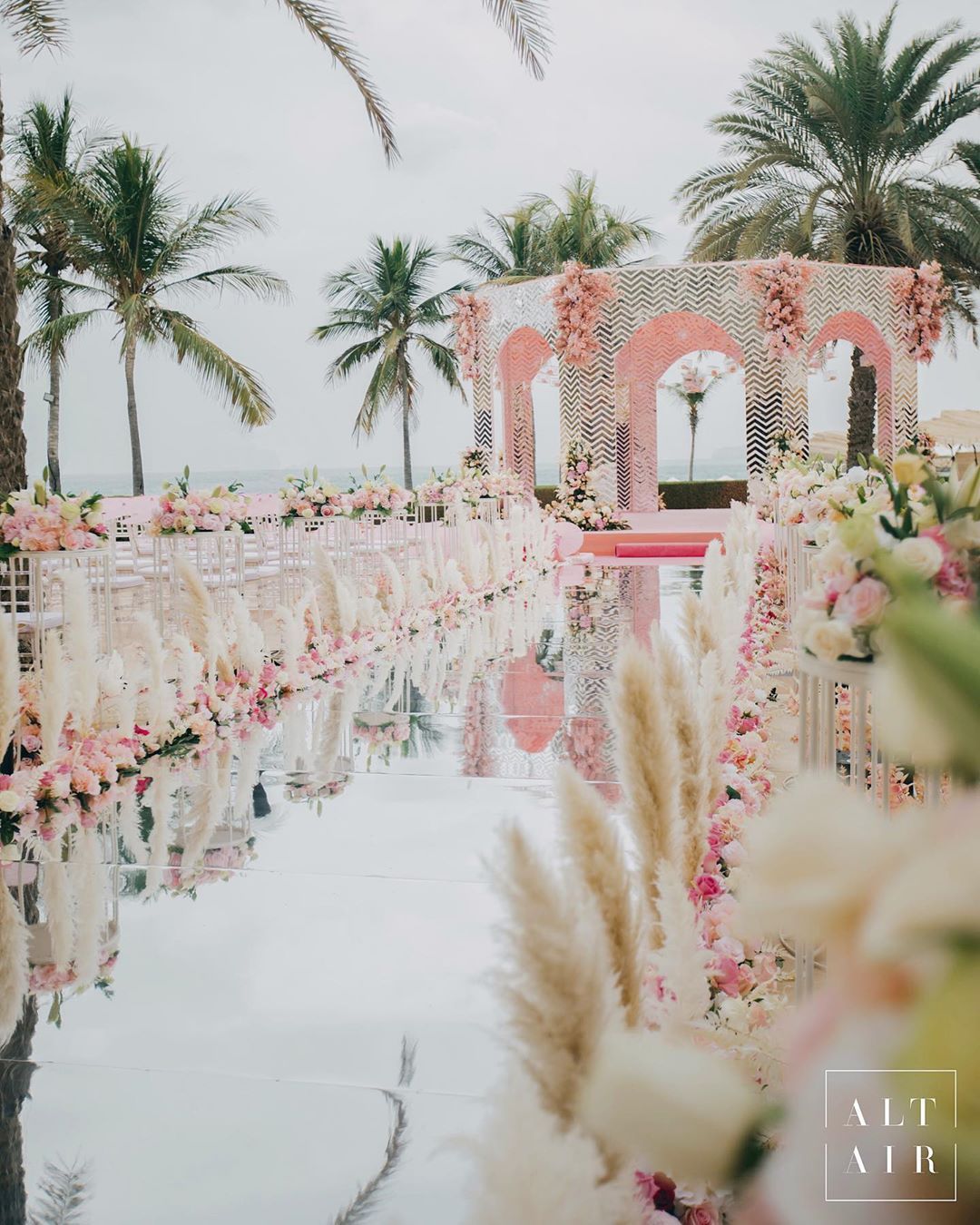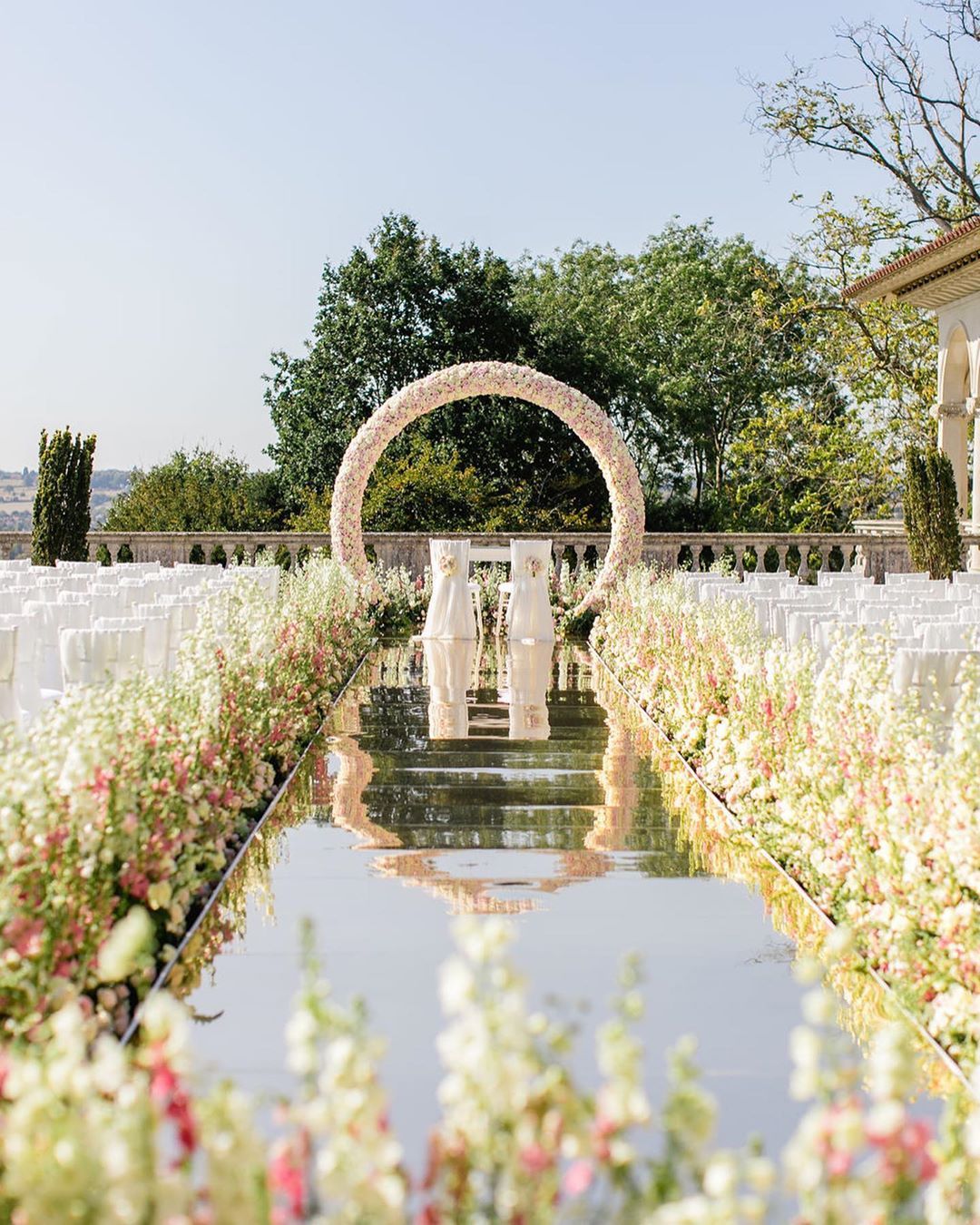 Image via Altair★ 5 , @robertafacchiniphotography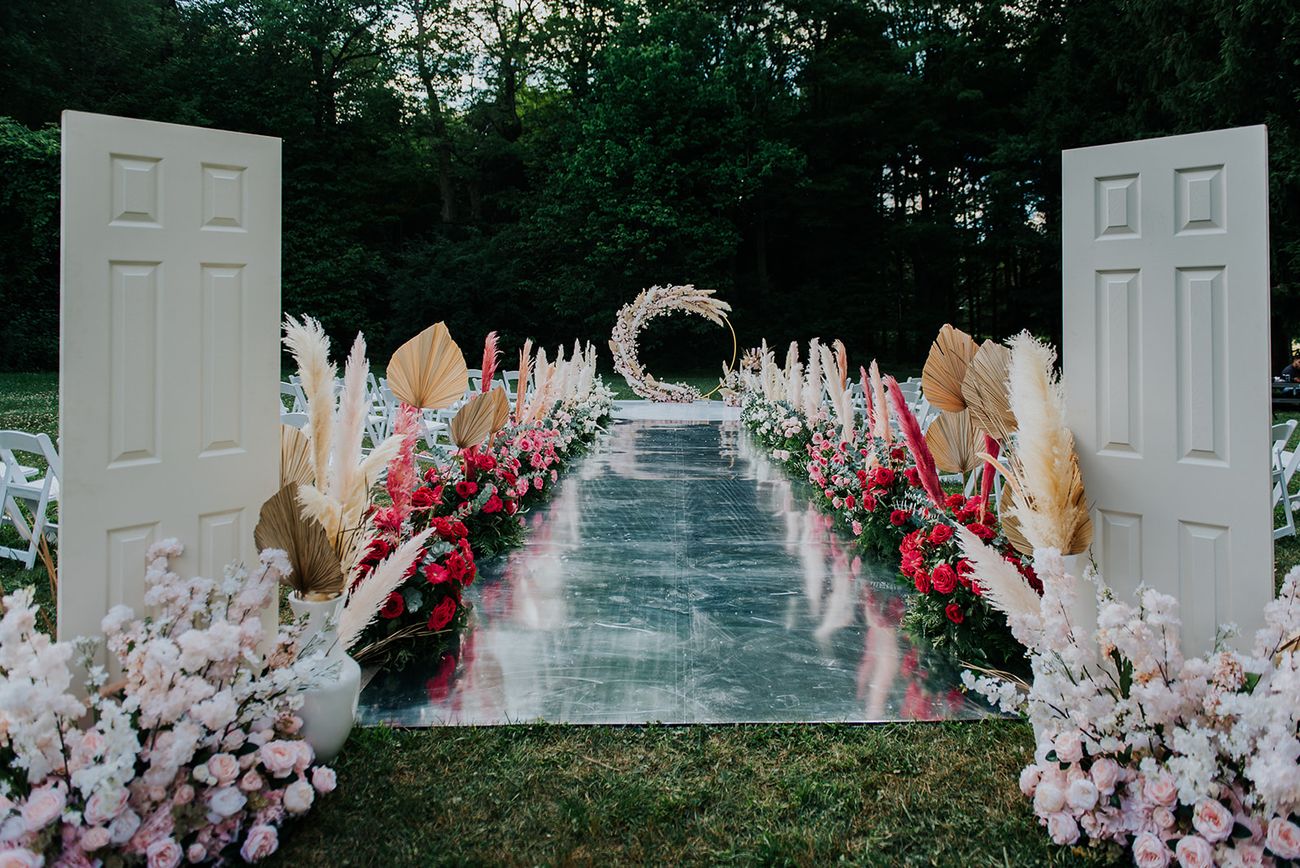 Image via Mani & Harkomal
Go plain-jane with a white matting!
When planning to bedeck the ceilings, the chair backs or the stage with tons of flowers, go easy with your aisle decor to balance it out! For instance, take a look at this simple white matting that went so well with that blooming wreath setup.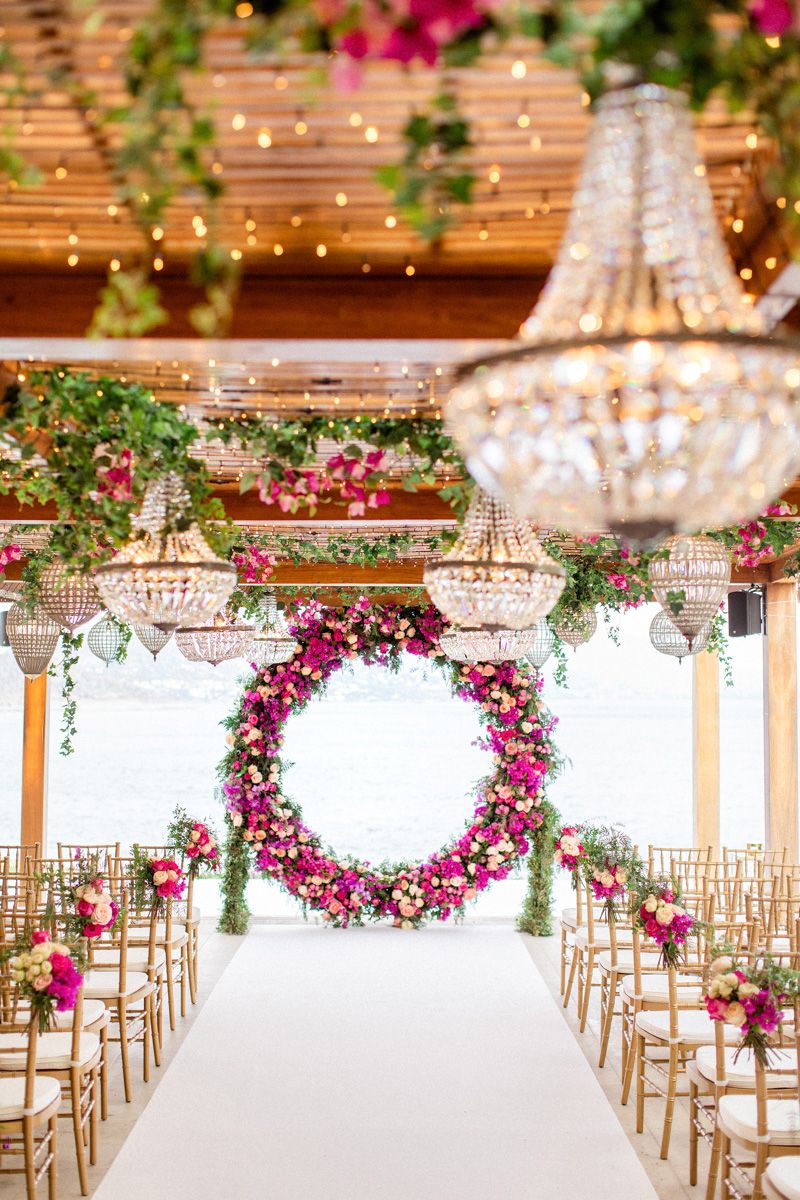 Image via @Thanosasfis
Opt for something as unique as this glass aisle!
Who would say 'No' to walking on this glass aisle covered with pristine white blooms? We're adding it to our mood board already!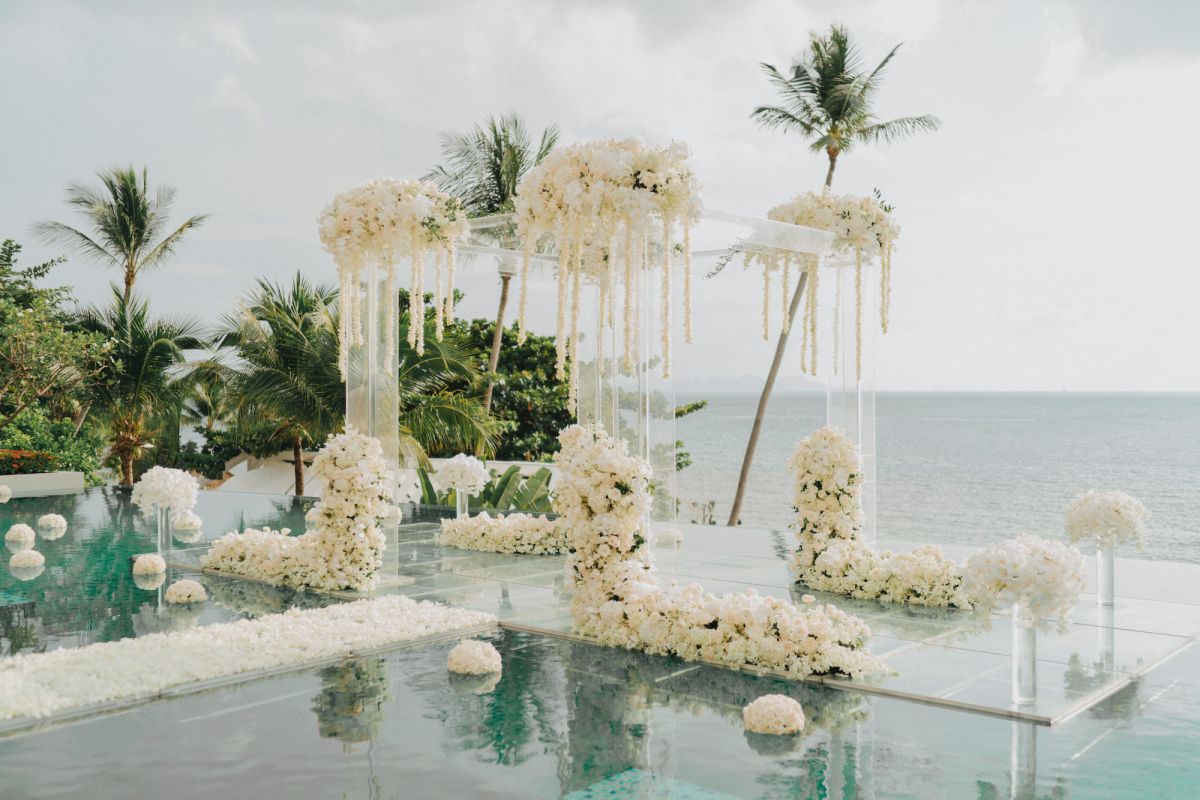 Image via TheWeddingBlissThailand
Incorporate some personalised touches!
This printed aisle featuring a personalised quote is for all the couples who wish to keep it low-key, but also abide by the latest trends at the same time!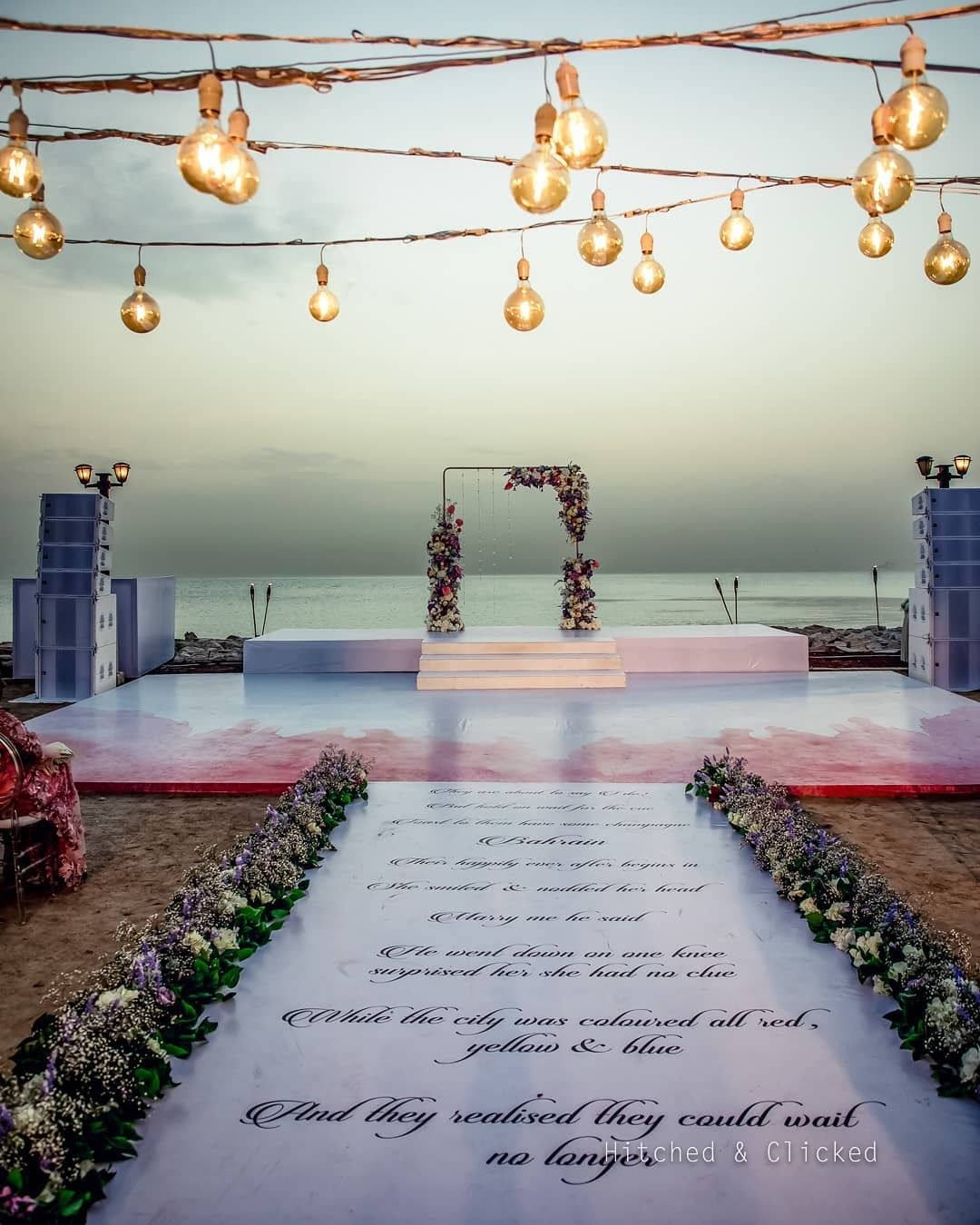 Image via Hitched and Clicked★ 4.8
A glass aisle filled with rose petals!
Totally digging this glass beauty filled with rose petals in red! The decorator further enhanced its look by scattering a bunch of flowers on top along with some fancy candelabras.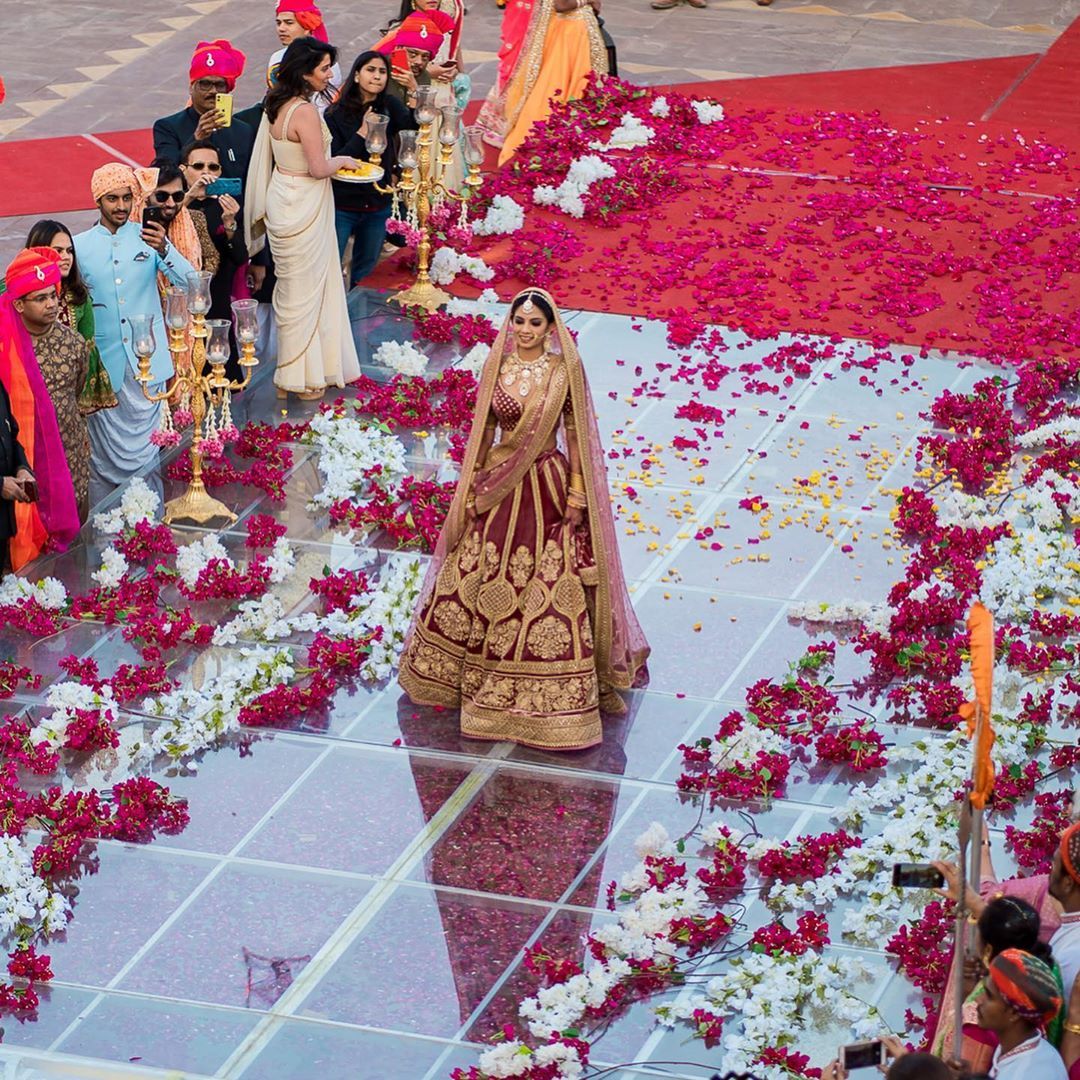 Image via Doll You Up By S★ 4.8
Floral patterns for the win!
Don't want to go all floral? Dress up your aisle with a white matting and top it off  with rangoli-like patterns , just how you see it in this image!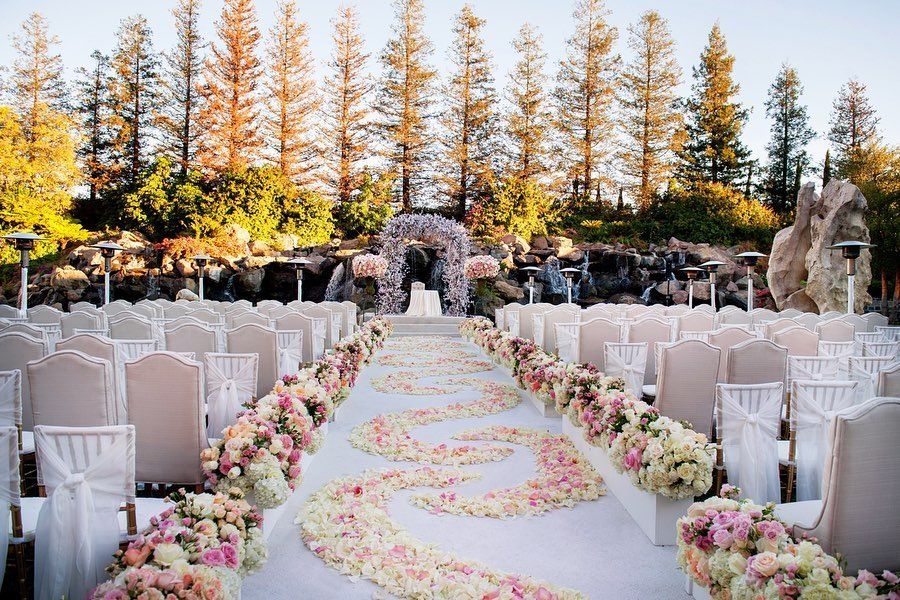 Image via @xquisiteevents
When your style screams BOHO!
Who says you can't have rugs and ornate carpets to deck up your aisle? There are no fixed rules and you can experiment as much as you can!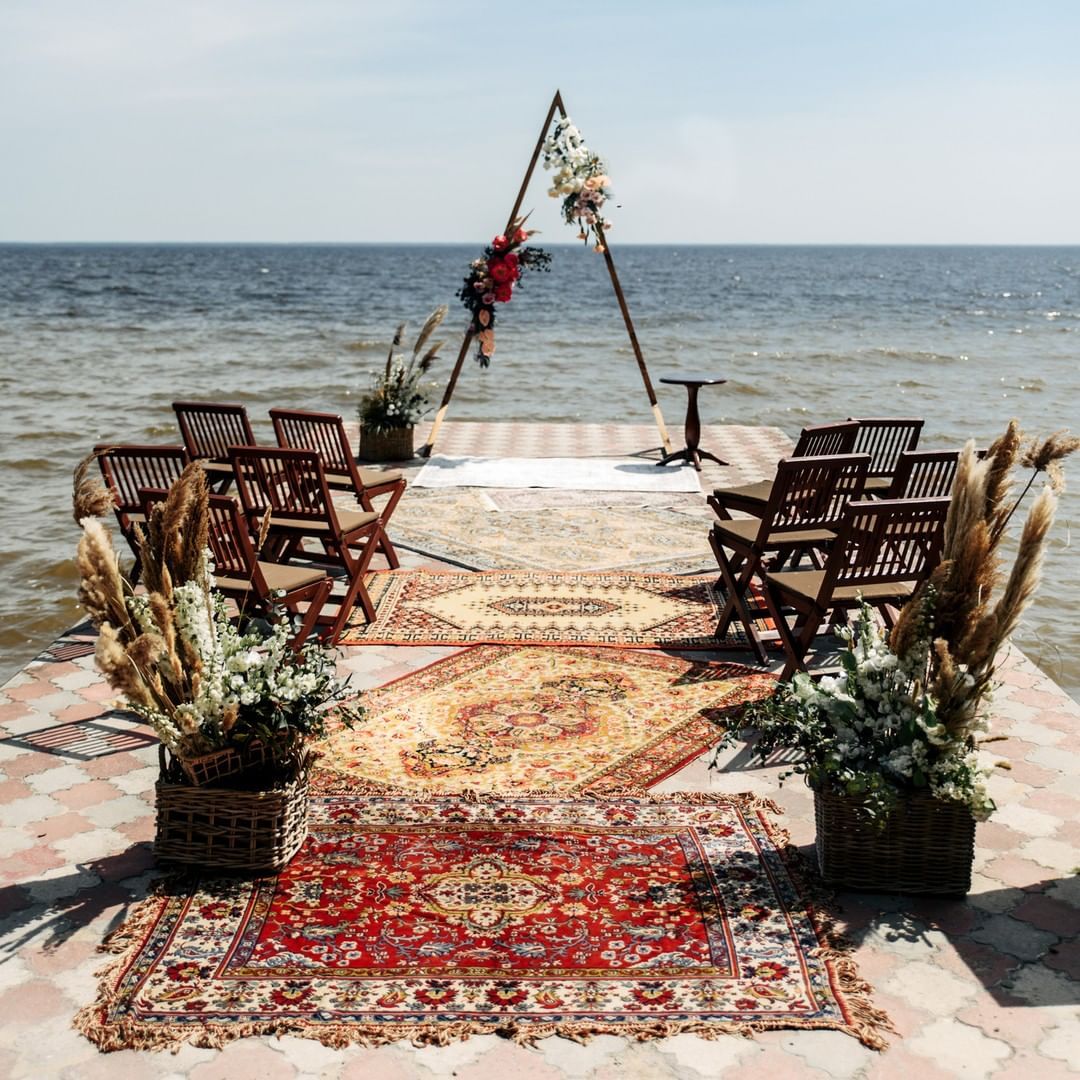 Image via @leilaniparties
One that looks apt for a night wedding!
How dreamy is this walkway curated with a thoughtful medley of pink flowers, dull lighting and oodles of enchanting vibes!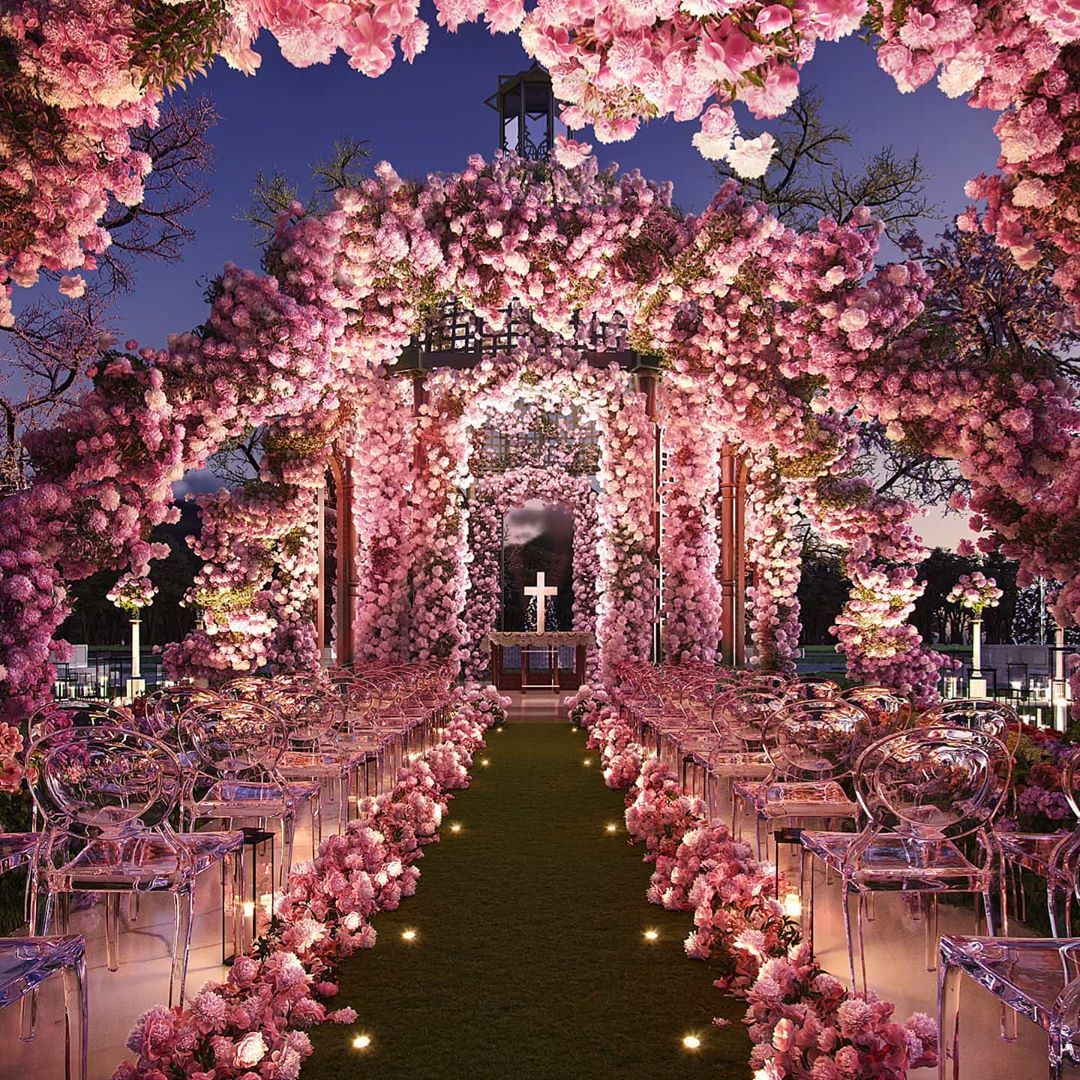 Image via @Alibhaktiardesigns
Nothing like a floral bed in Red!
If you don't want to go out of your way, let classics be your ultimate choice- like this classic aisle decor covered with red flower petals! It can never go out of fashion.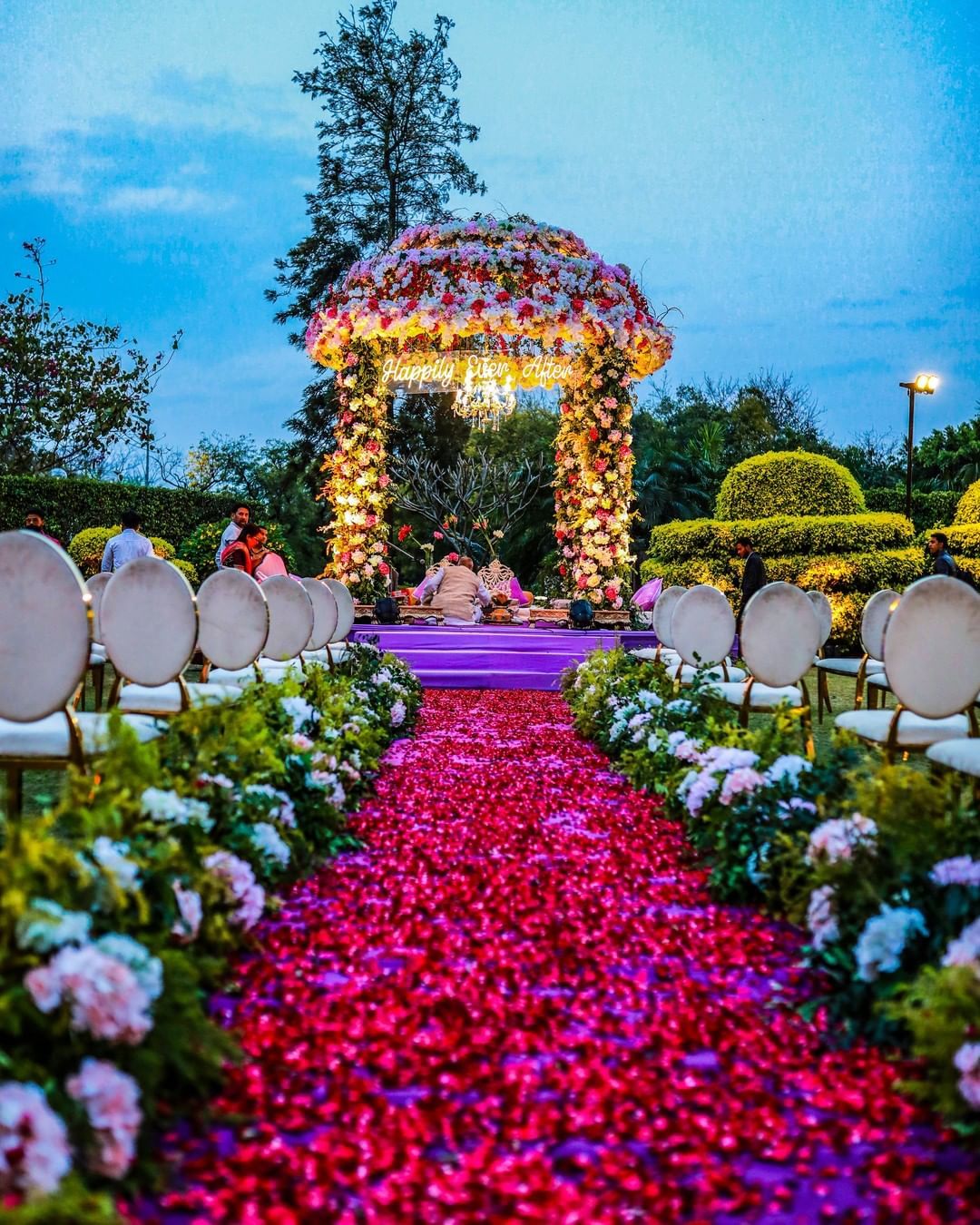 Image via @natrajstudio
This one that beautifully conveys a message too!
Want to thank your parents for the unending love they have showered you with, all these years? Customise your aisle with a heartfelt note for them and make them smile!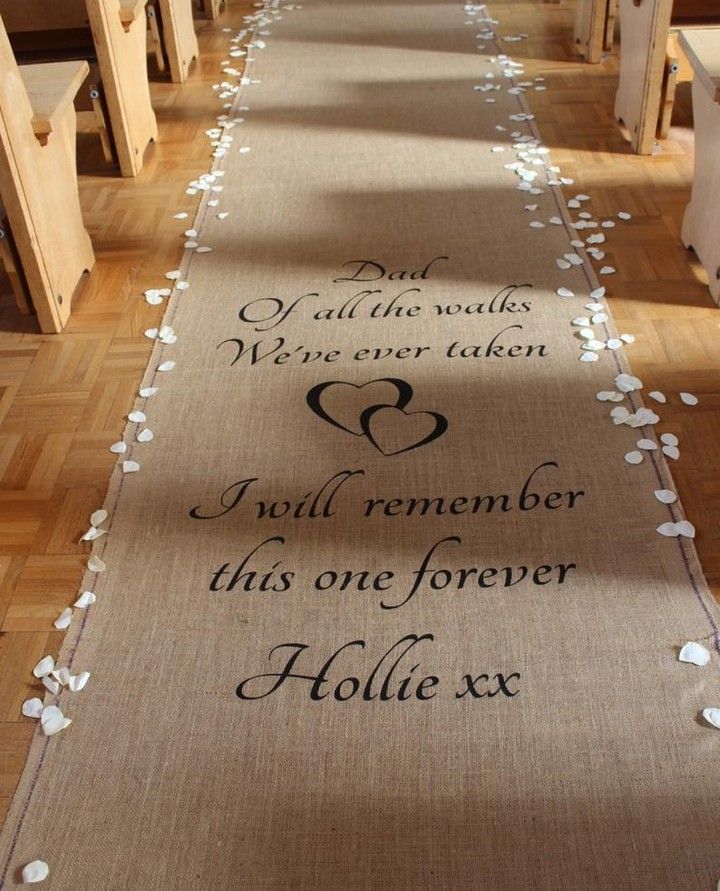 Image via @njweddingpros
Lush Greens for the nature-lover!
Would you like to choose a nature-inspired setting over a fancy one? Then this aisle decor outlined with greenry is the one that would leave you impressed!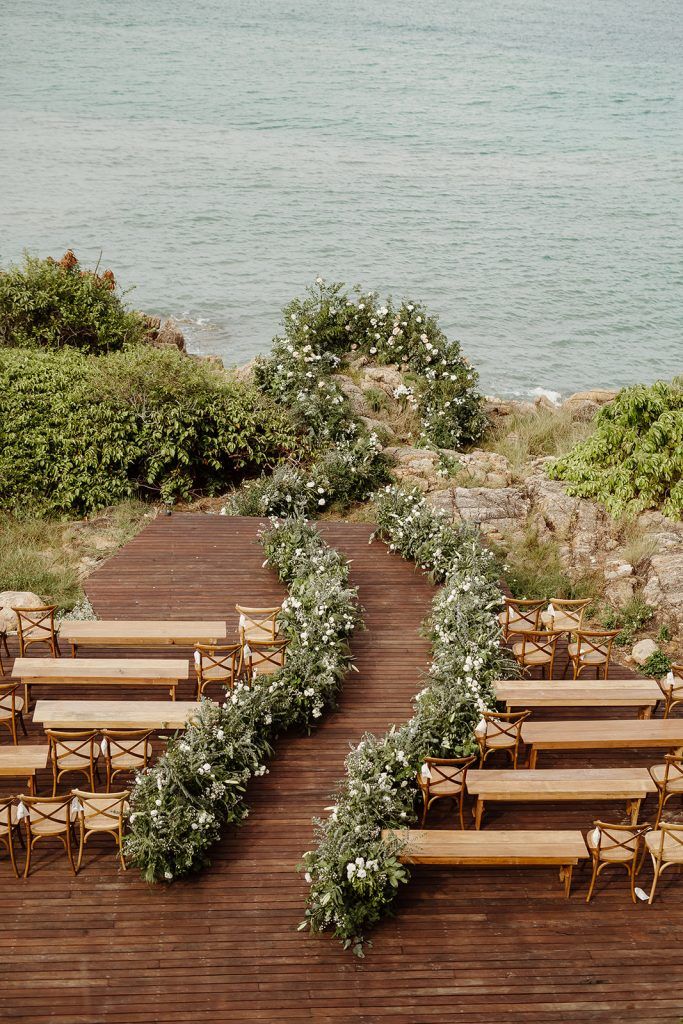 Image via TheWeddingBlissThailand
Let prints takeover your aisle decor!
How captivating is this printed aisle! Just couple it with some fresh greens and ornate lanterns and it would make for the perfect indoor aisle decor.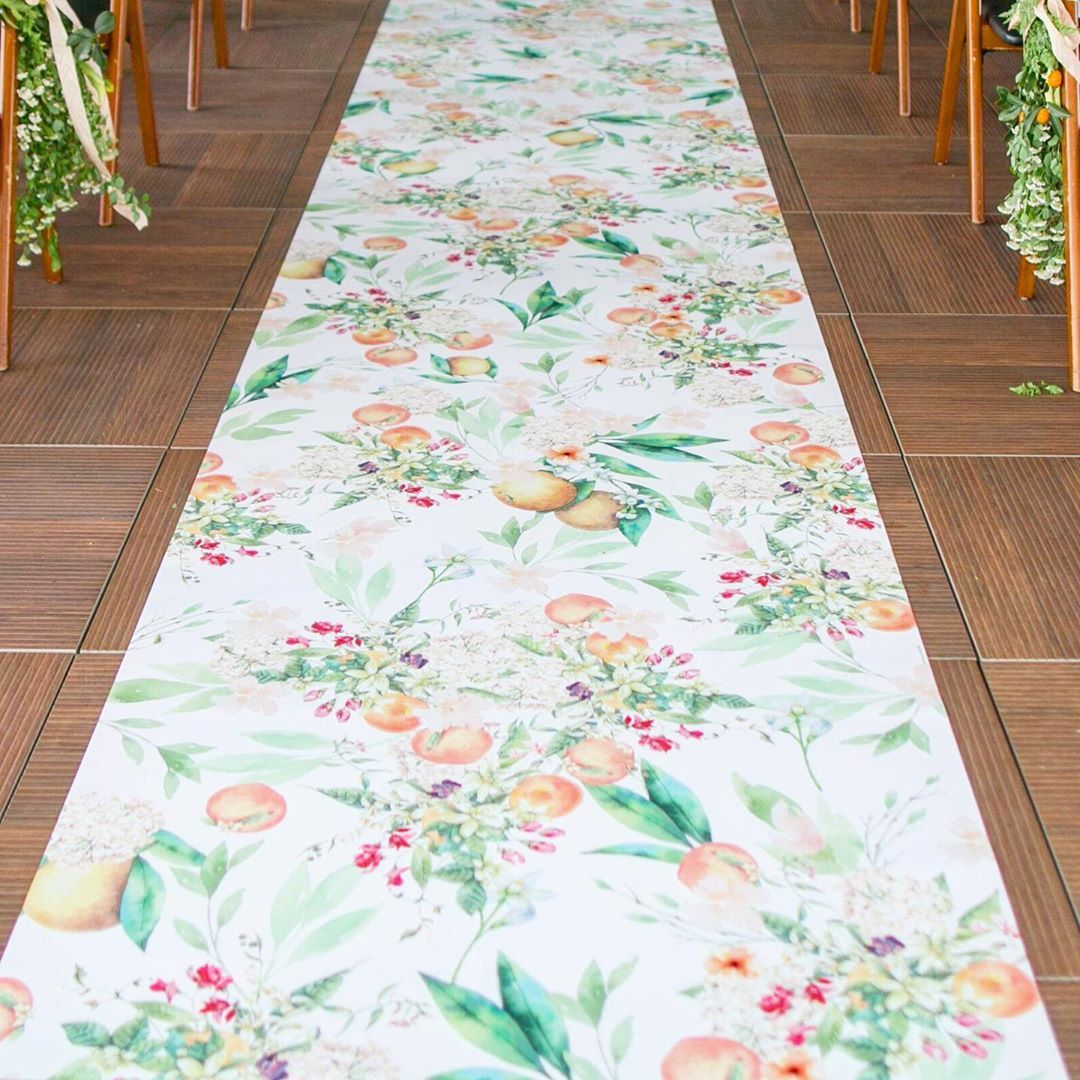 Image via @emilybairddesign
A circular floral mandap with lavender matting roll as a walkway!
If you're looking for something simple & elegant you can pick a lavender matting roll with bolster pillow to make it a dreamy aisle towards your mandap!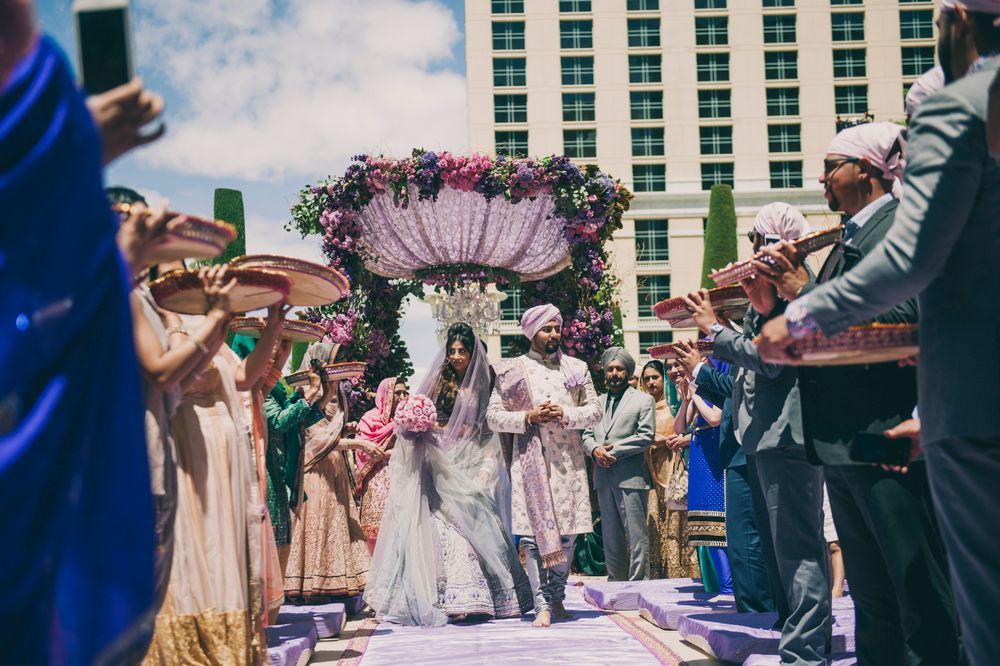 Images via: Real Wedding of Manita and Harpreet
Don't want to go with too many flowers? Get flowers on the side, then!
Cos there is no decor without flowers. Pick a bunch of flowers or else sprinkle them on the pathway to make it look minimalist and beautiful. (A good way to add flowers in less budget, right?)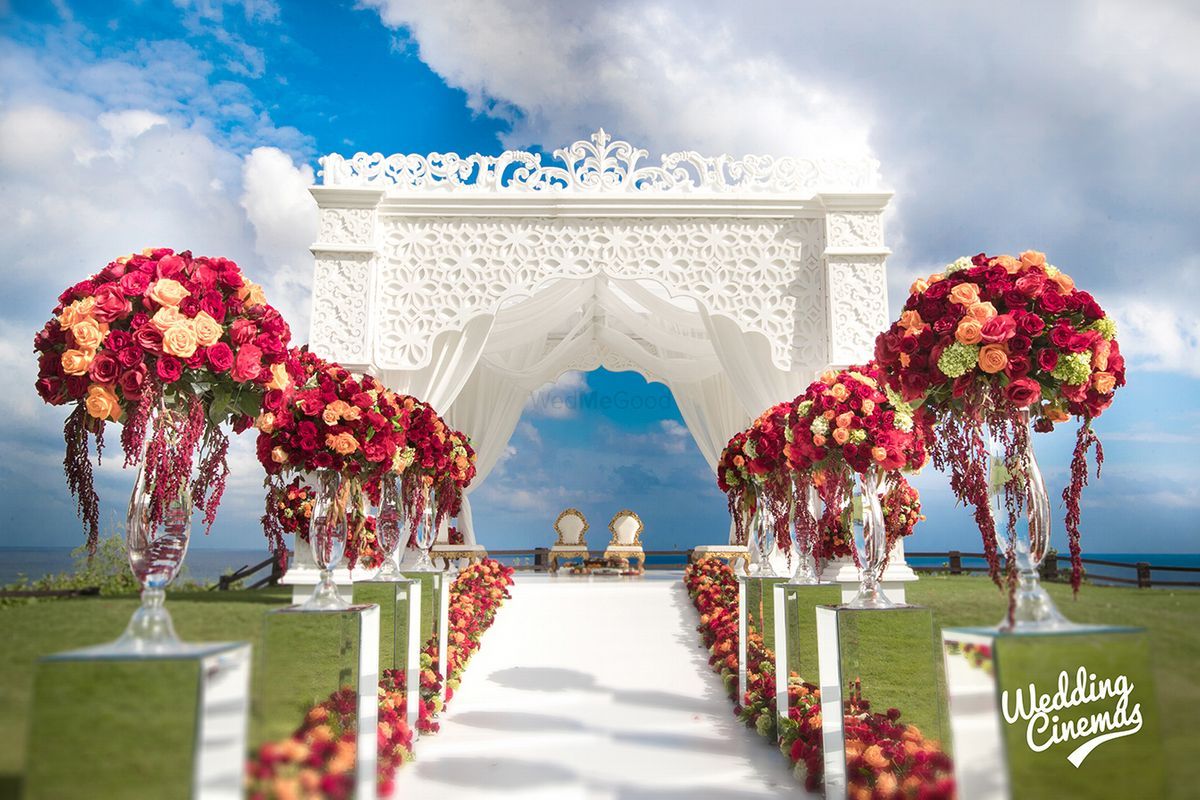 Image via: Wedding Cinemas★ 5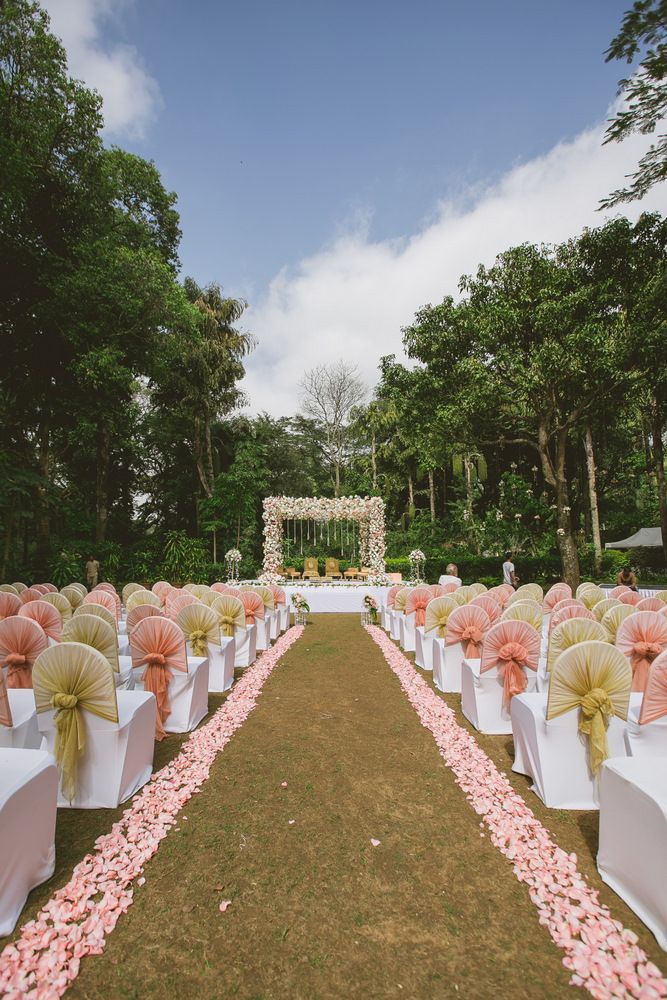 Image via: Real Wedding of Krutika & Amrit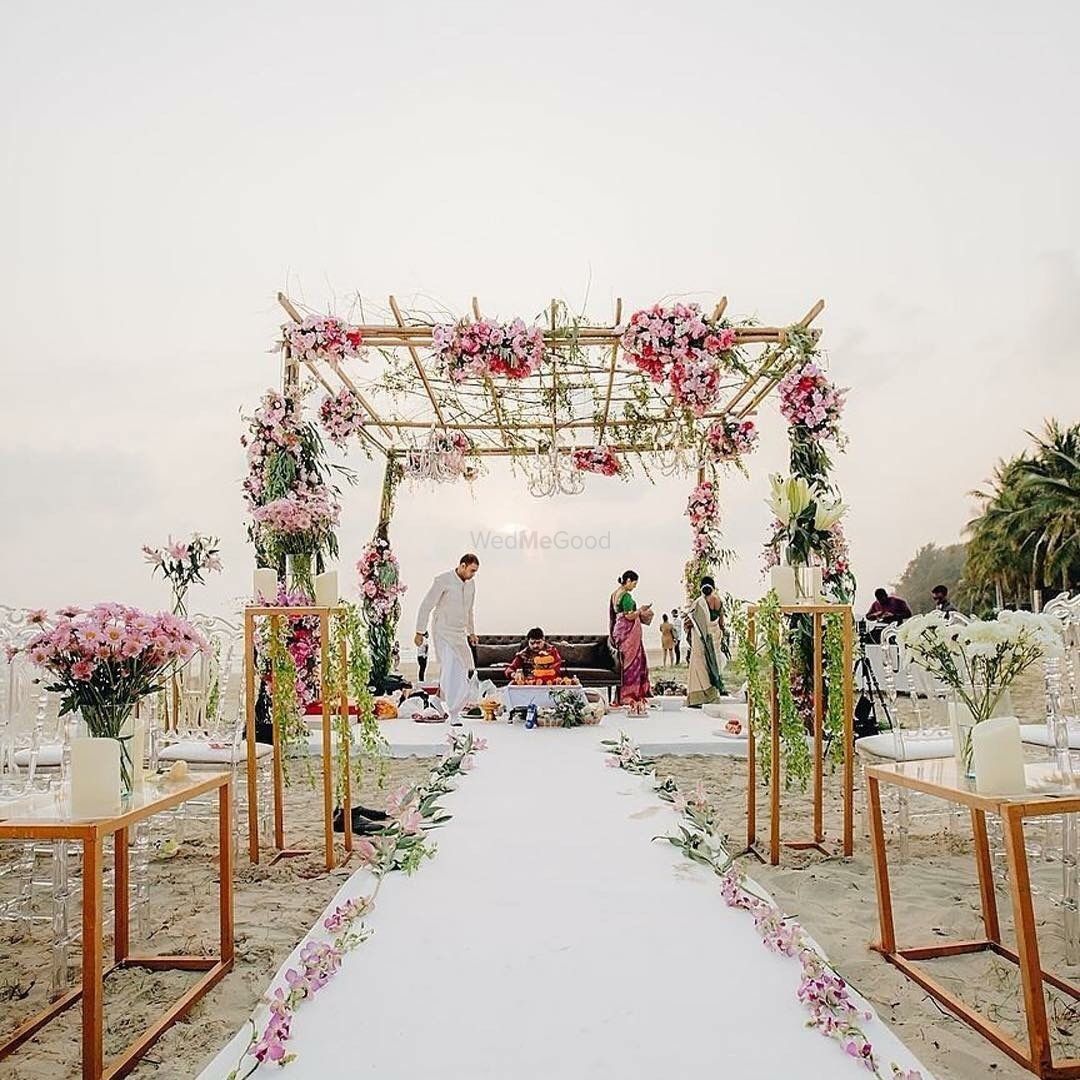 Wedding Planner: Bling Mushrooms★ 4.9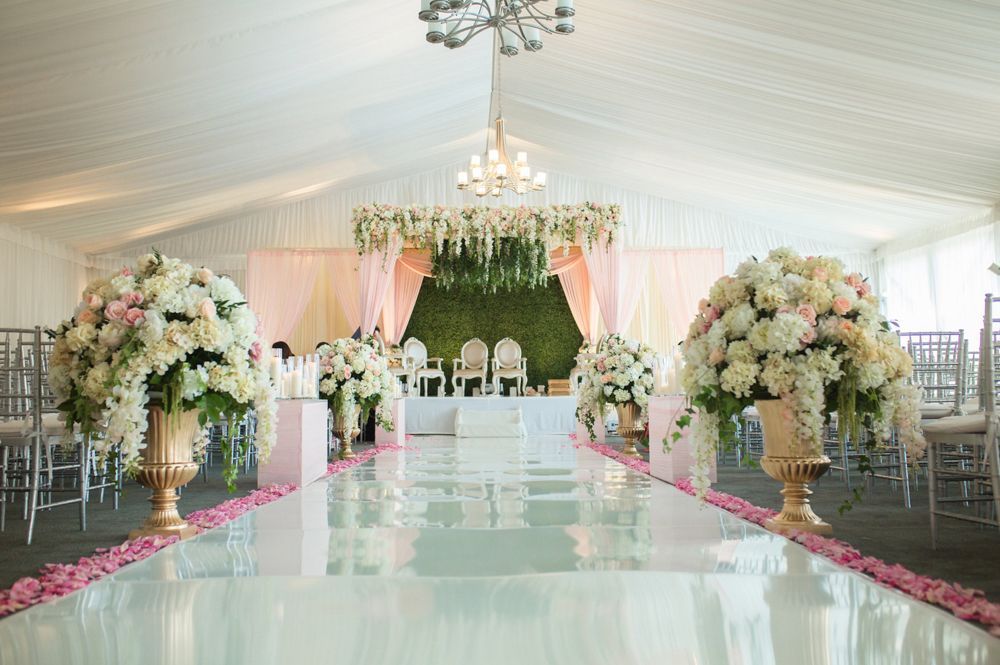 Image via: Real Wedding of Jaikaran & Roshni
Or, this one with floral bouquet! So, dreamy, right?
Brides! Having a beach side wedding? With such an exotic location, it's best to keep it simple and elegant with some floral bouquets placed on your walkway!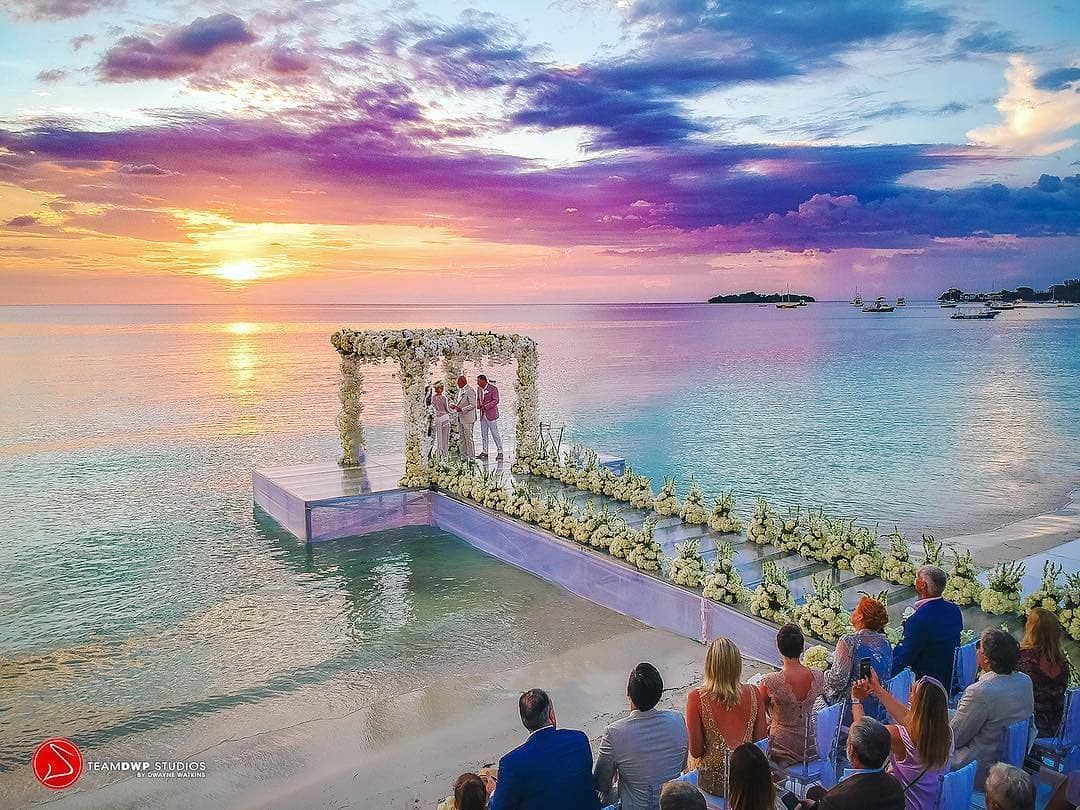 Image via: Teamdwp Studios
Floral aisle with white roses & orchids!
One combination that always works well is the red & white. With a red mandap you can have a contrasting floral aisle with beautiful white roses and orchids to make it all dreamy!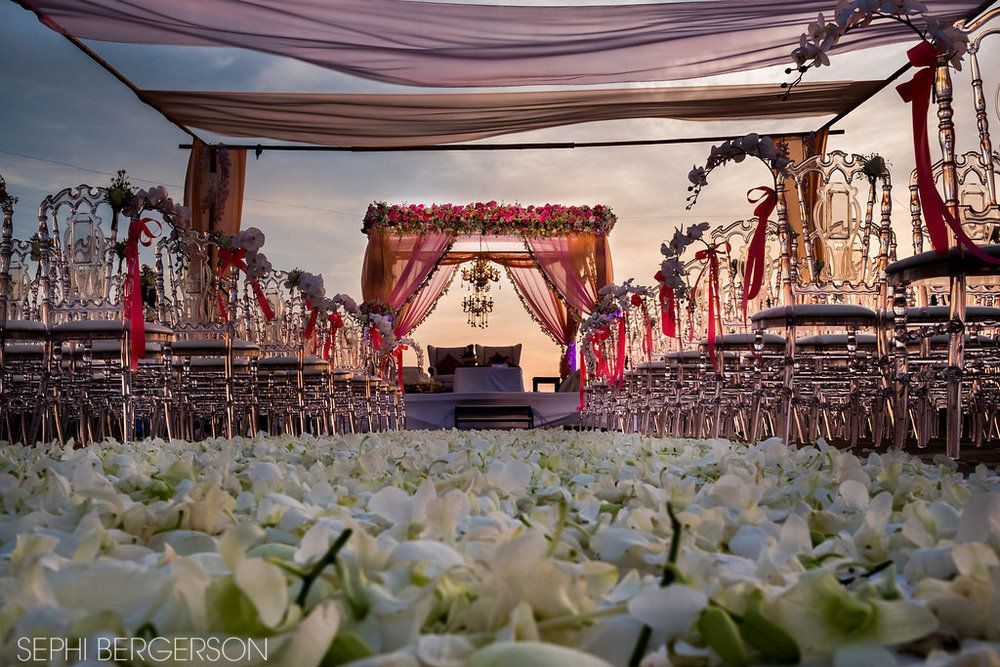 Image via: Real Wedding of Meghna & Gaurav
A floral bed is all what you need for your wedding day!
Slowly walking down, holding hands of your Mr. Right & getting ready to take wedding vows for next 7 births? Ah! If you want the same for your wedding, then get a GORGEOUS floral bed (literally fill in as many flowers you want!) for your D-day!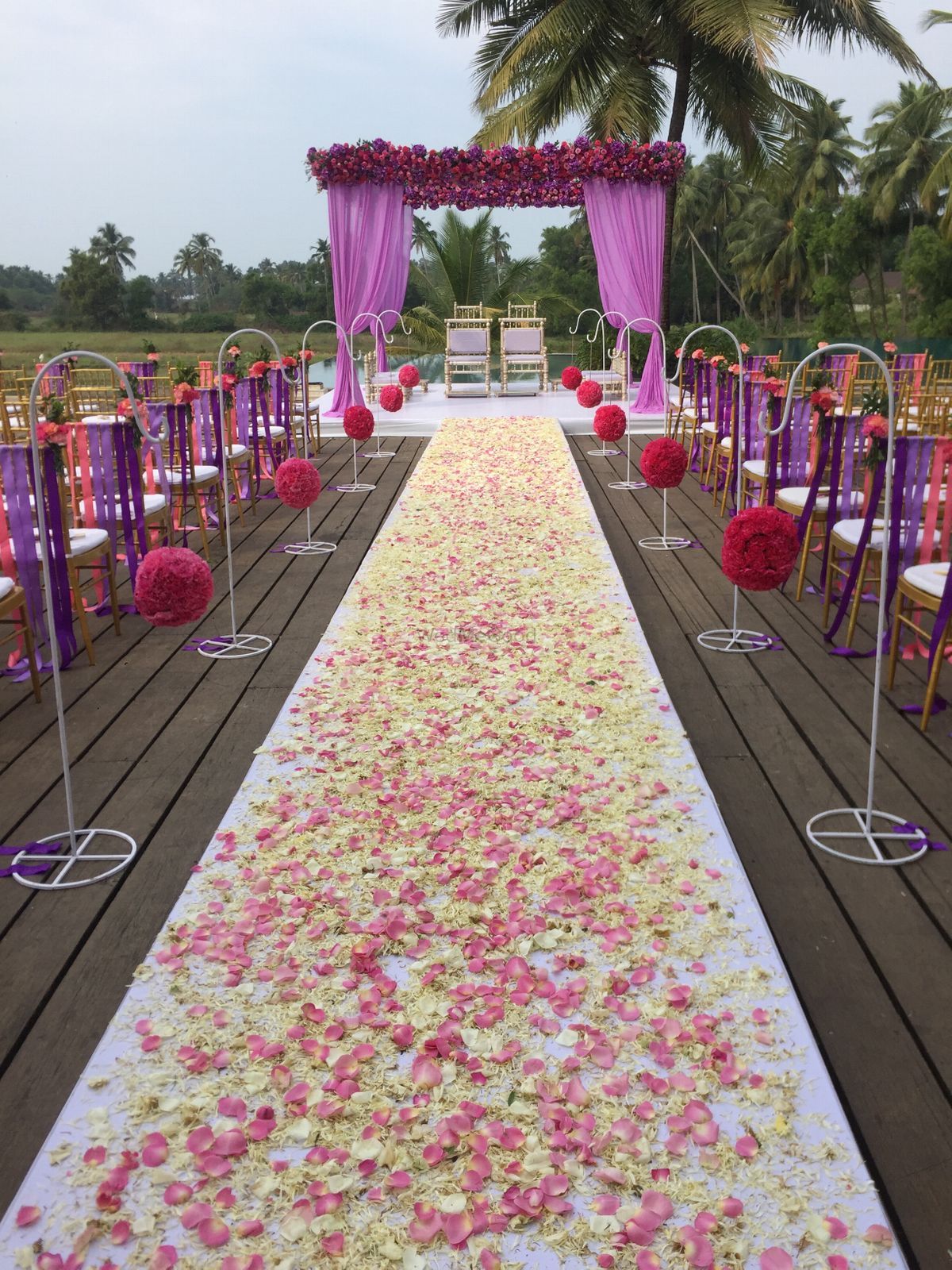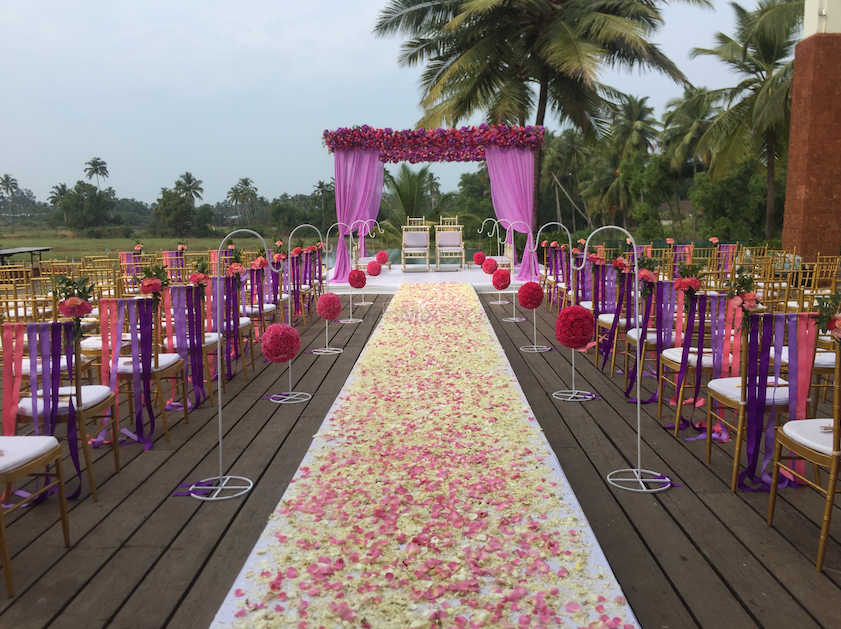 Decoration By: Altair★ 5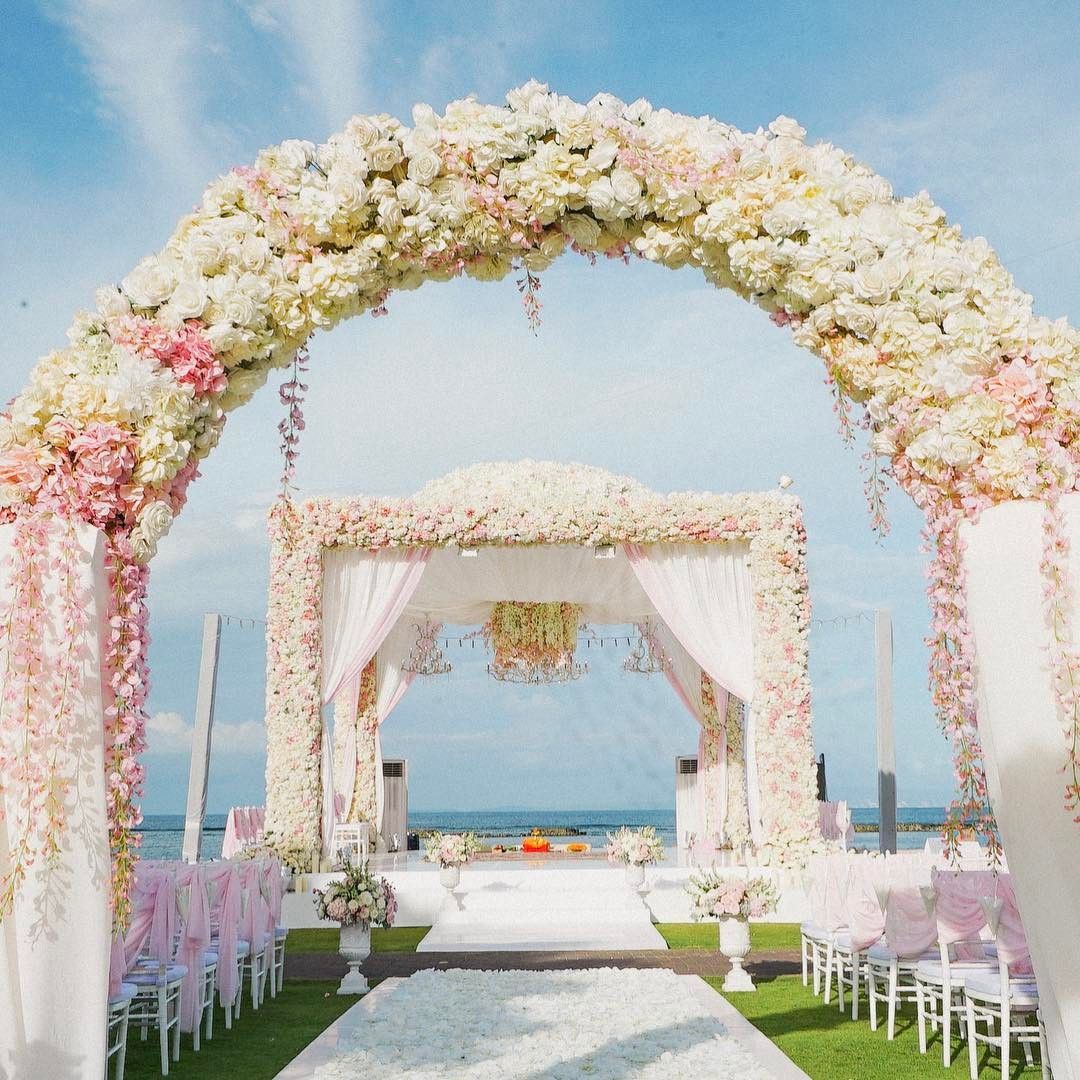 Wedding Planner: Krayonz Entertainment★ 5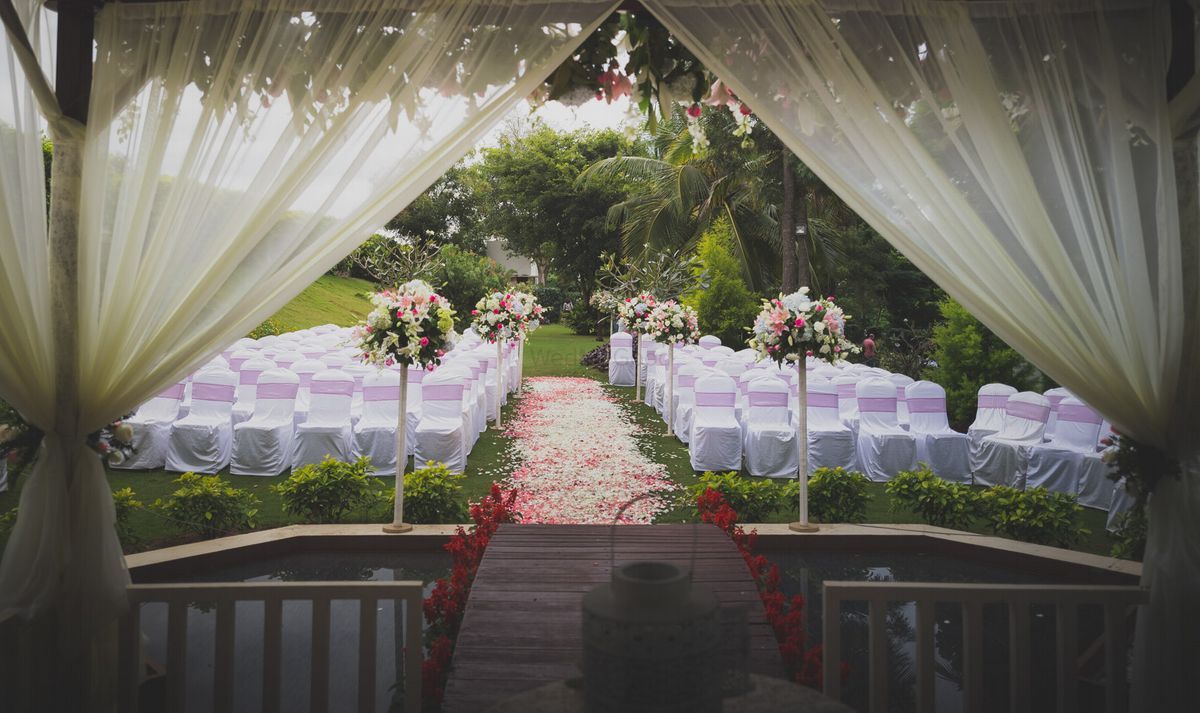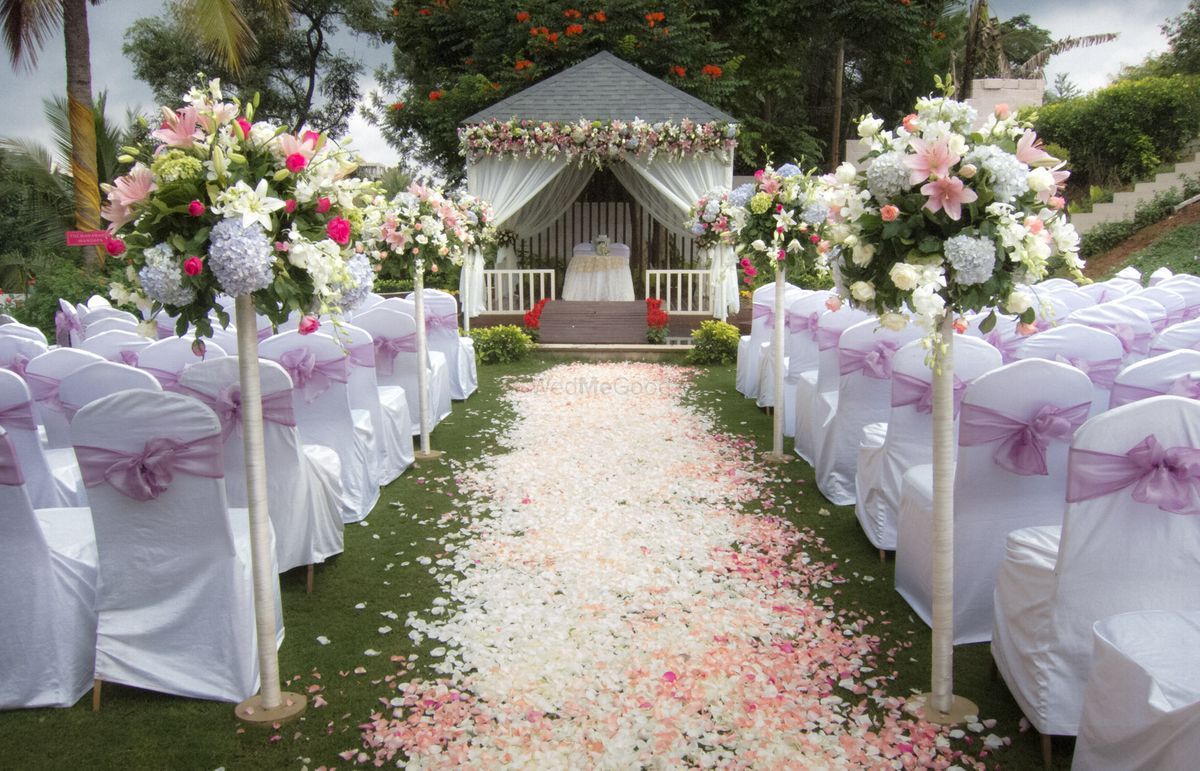 Decoration By: Ohana Fine Flowers★ 4.8
This pretty 

ombre

 floral bed to break the monotony!
We won't lie but we LOVE the combo of multiple flowers & that too when it is included in your walkway. Tip: Pick & mix flowers like red, pink, white, yellow, orange, purple, pink, etc. to create a ombre effect with your floral bed aisle.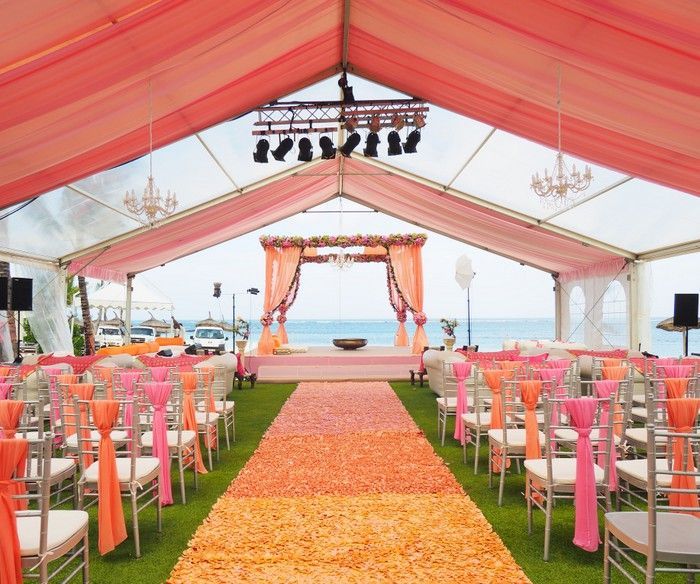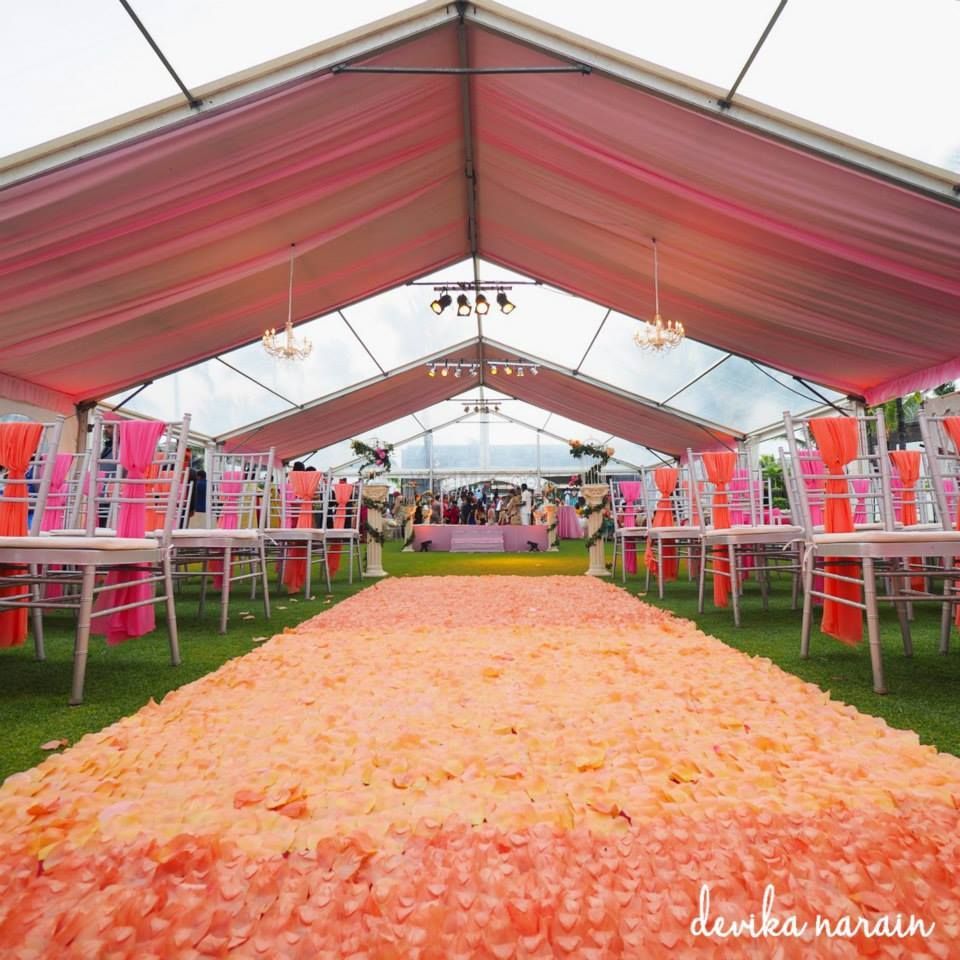 Image via: Real Wedding of Kavya & Rahul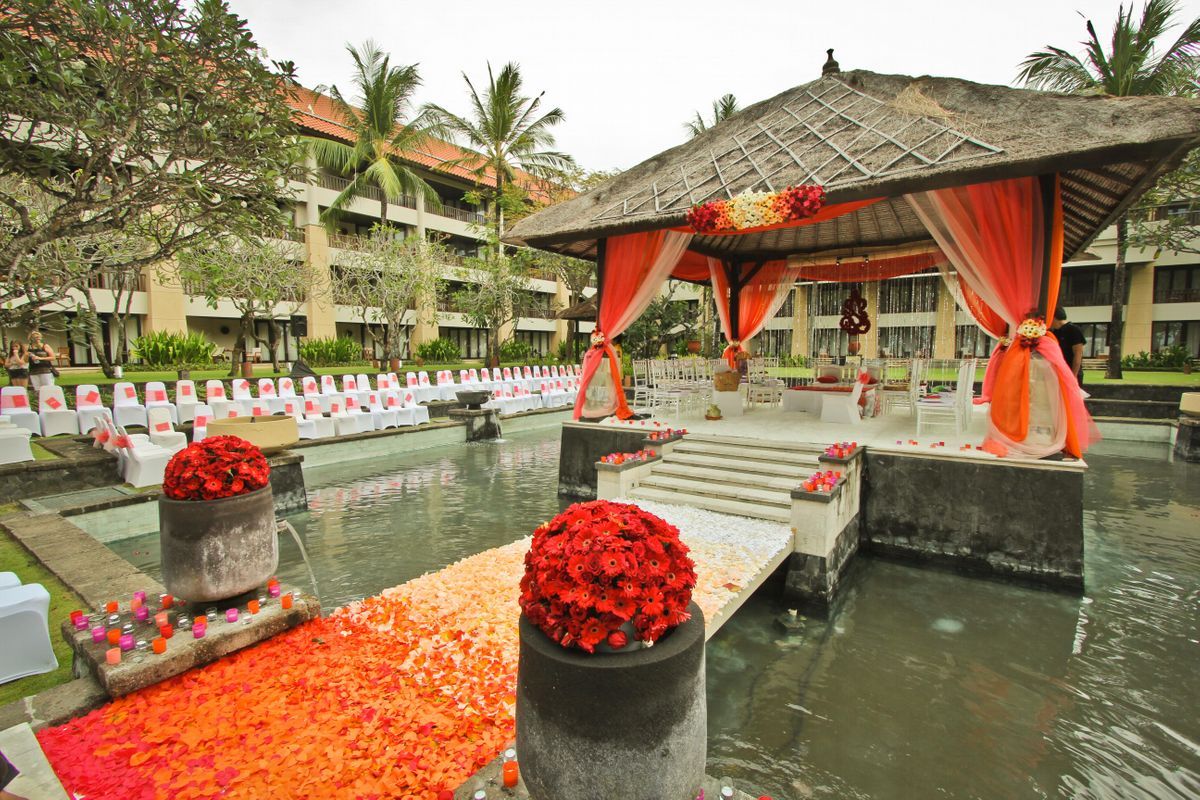 Wedding Planner: Eventures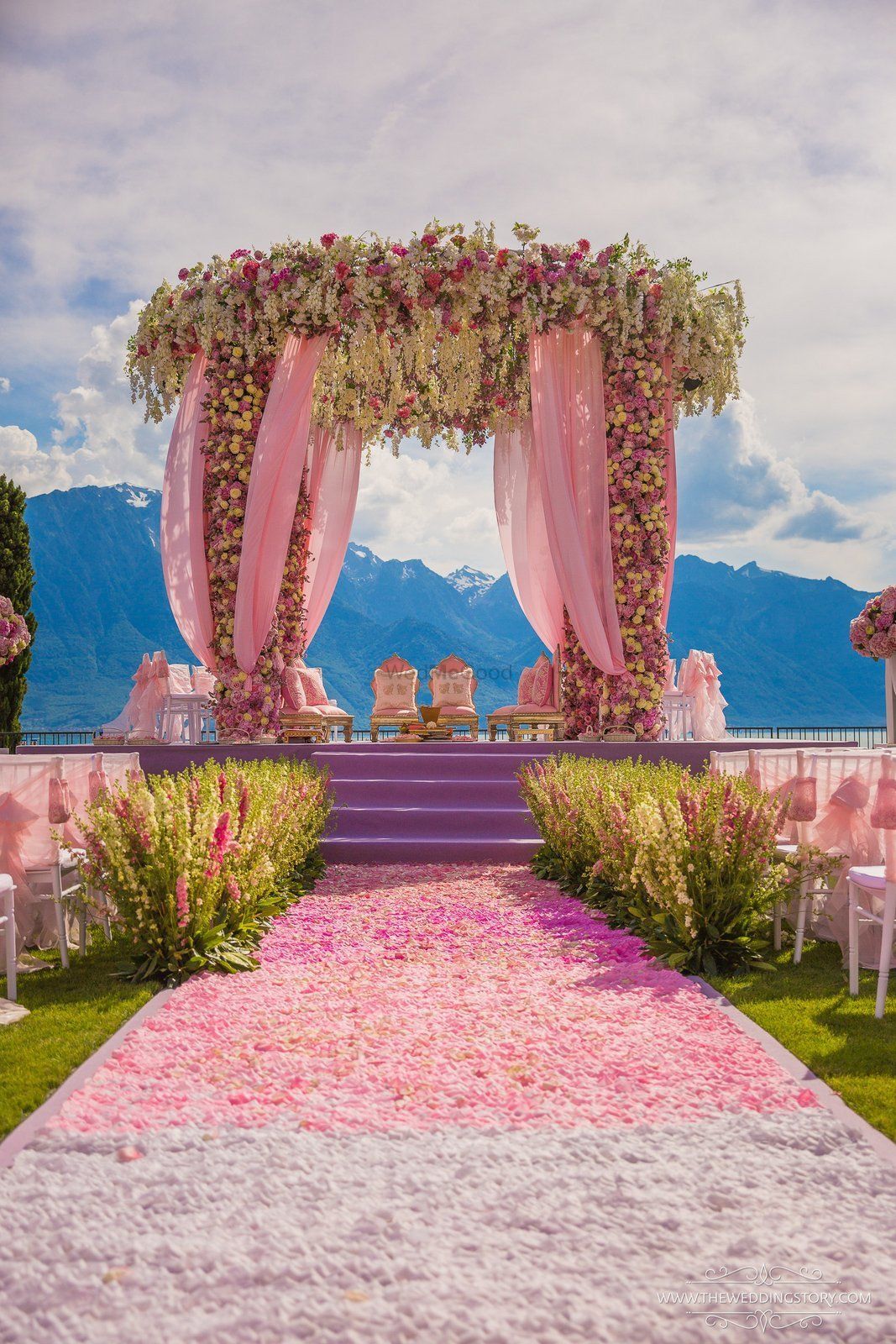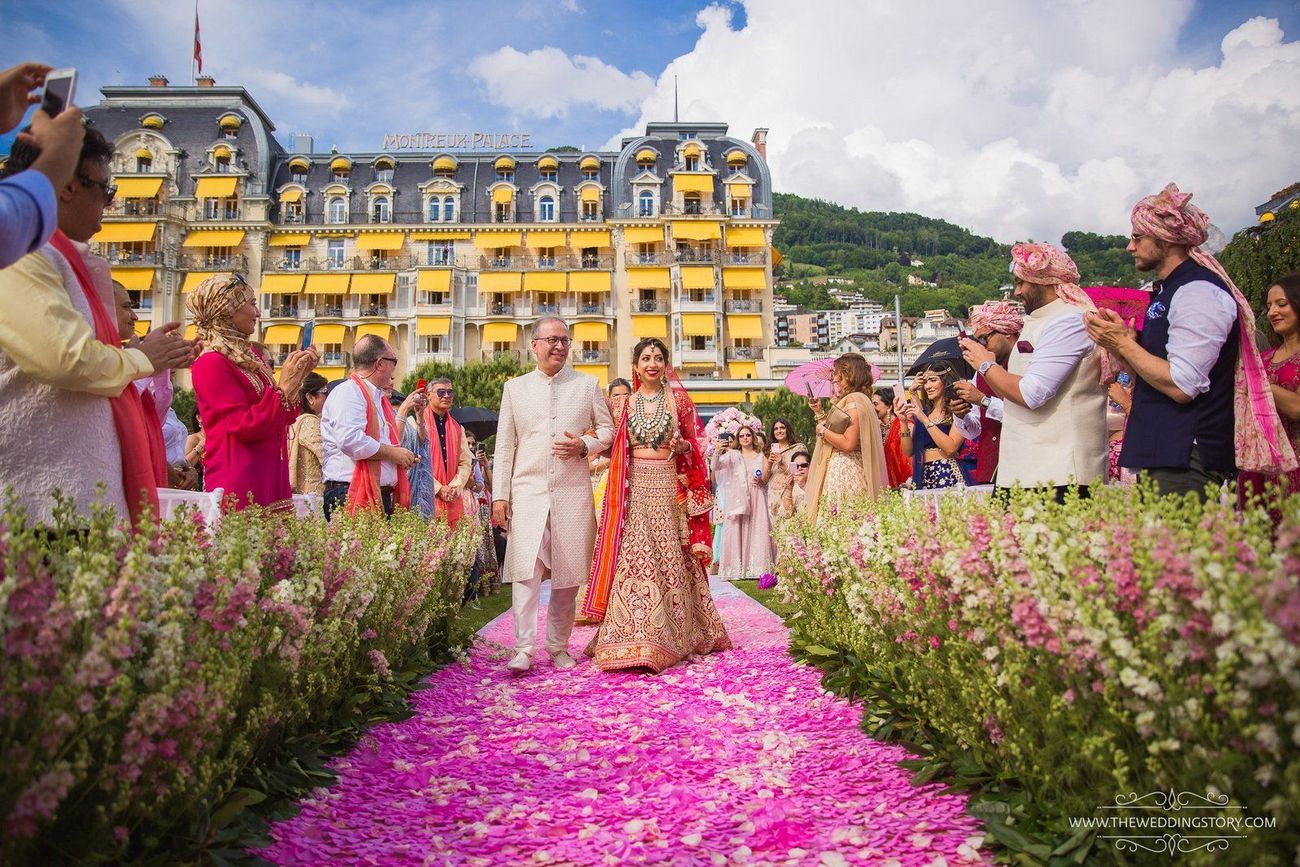 Images via: Real Wedding of Tanya & Rajiv
Not a big fan of flowers? Pick a floral printed matting roll insisted!
Want to include flowers in your walkway towards your wedding mandap but in a different way? How about getting a pretty matting roll and placing it with bouquet of flowers on the side of the pathway. Loved the idea? We surely did!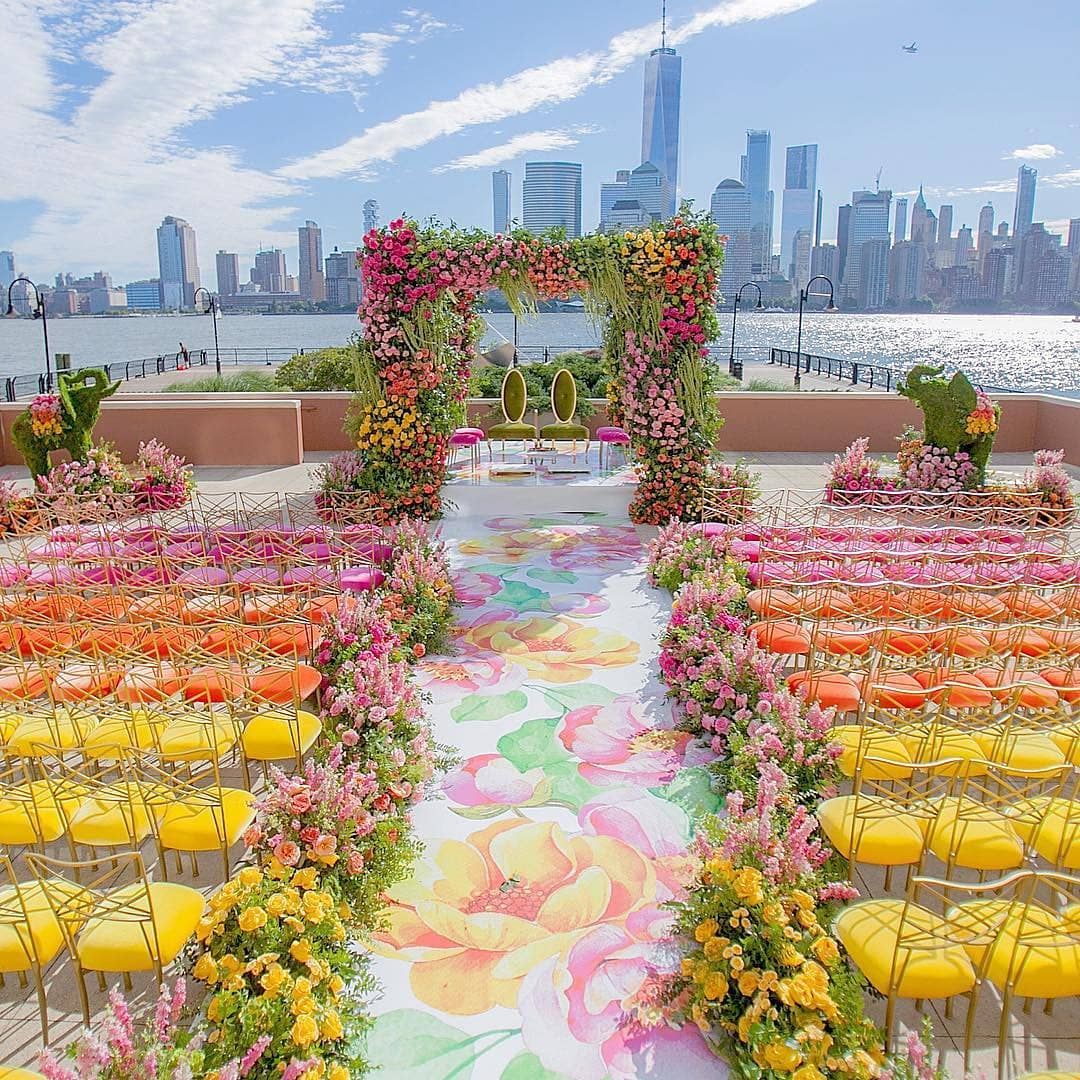 Image via: Clane Gessel ; Decor By: Design House Decor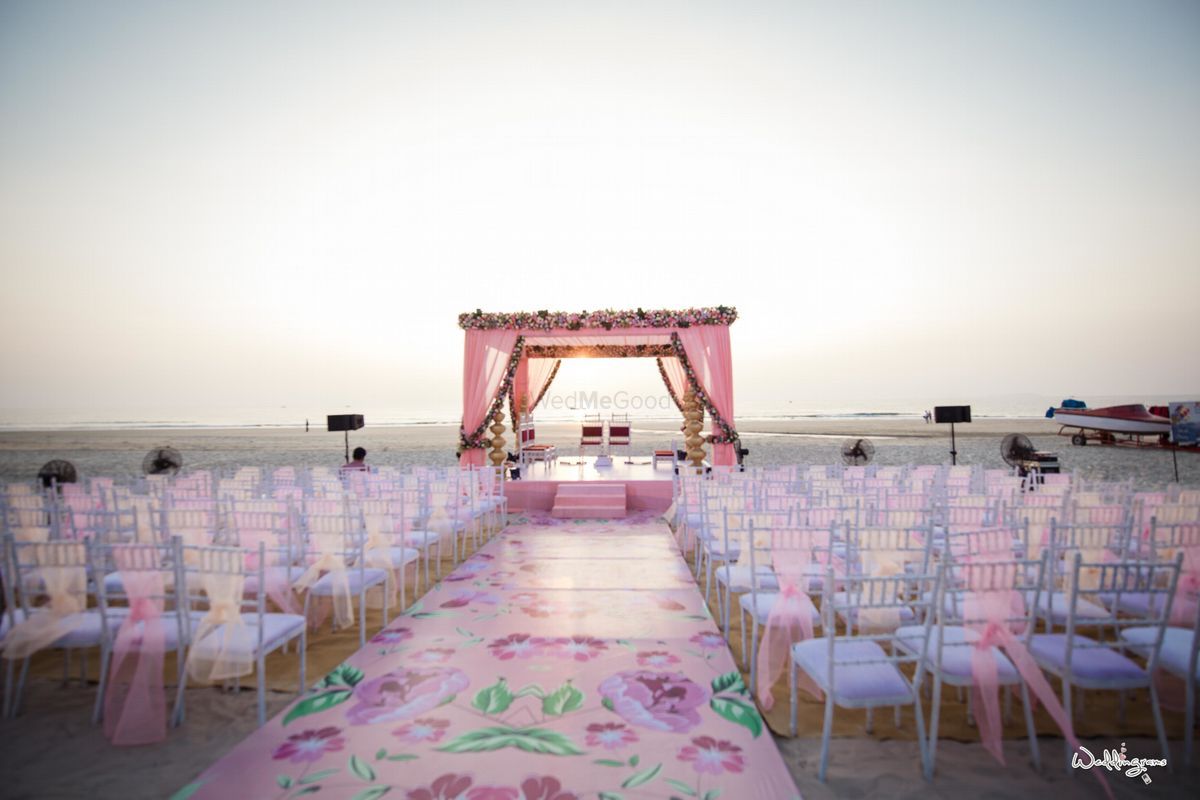 Image via: Weddingrams★ 4.8
Or, May be just sprinkle some flowers!
Looks like floral bed and printed matting roll might cost a lot to your pocket? Worry not! Just sprinkle some flowers on the walkway path so that it still looks classy & dreamy as you thought off!

Image via: Real Wedding of Puja & Saurin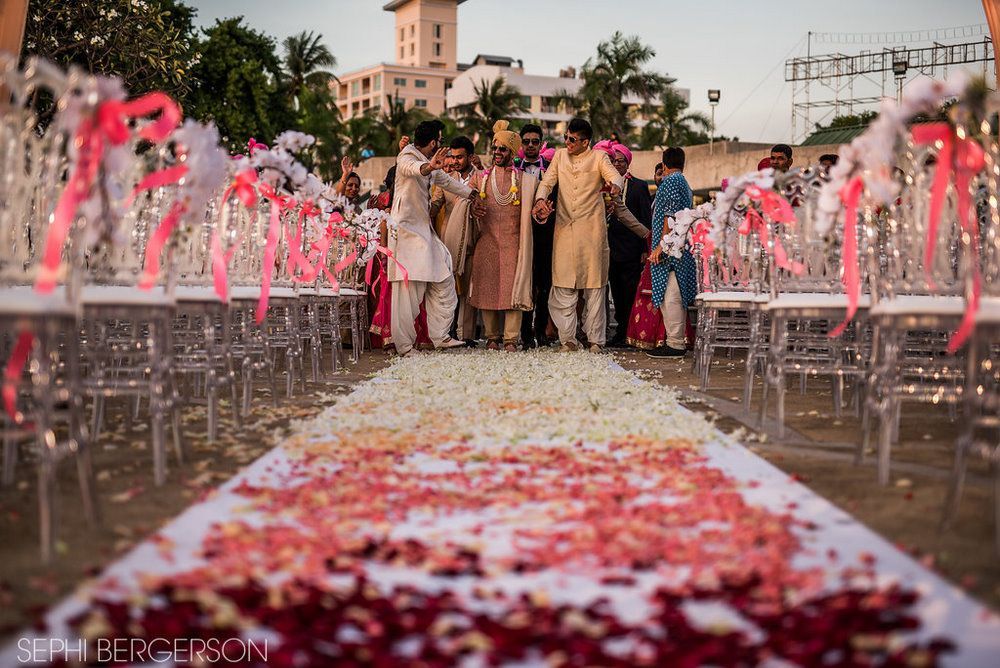 Image via: Real Wedding of Meghna & Gaurav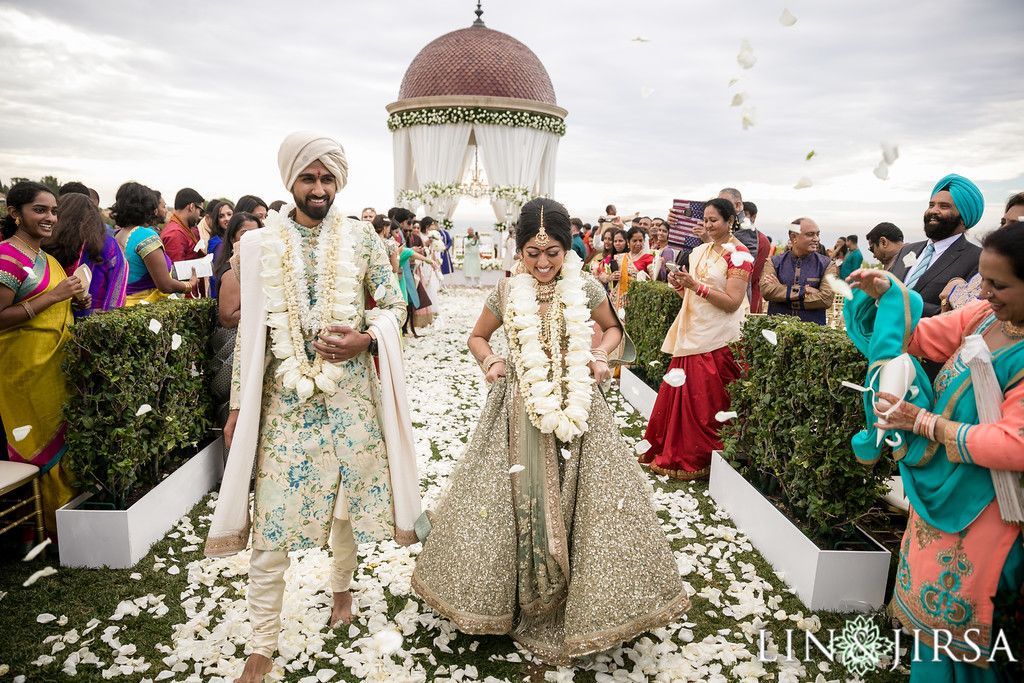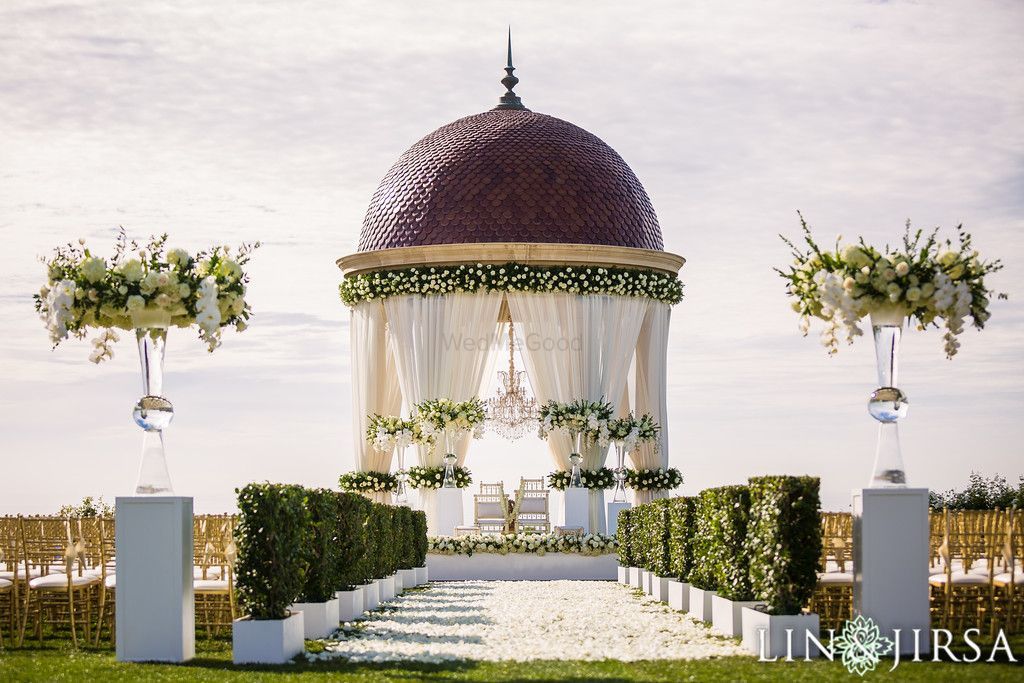 Image via: Real Wedding of Meena & Nimesh
Having a rustic wedding? Include drums, flowers & baby breaths!
Adapted from the western wedding we LOVE how Indian couples are opting for a rustic wedding now-a-days. Choose pastel flowers, baby breath, green leaves and place them in wooden drums and you have a great decor for your mandap walkway!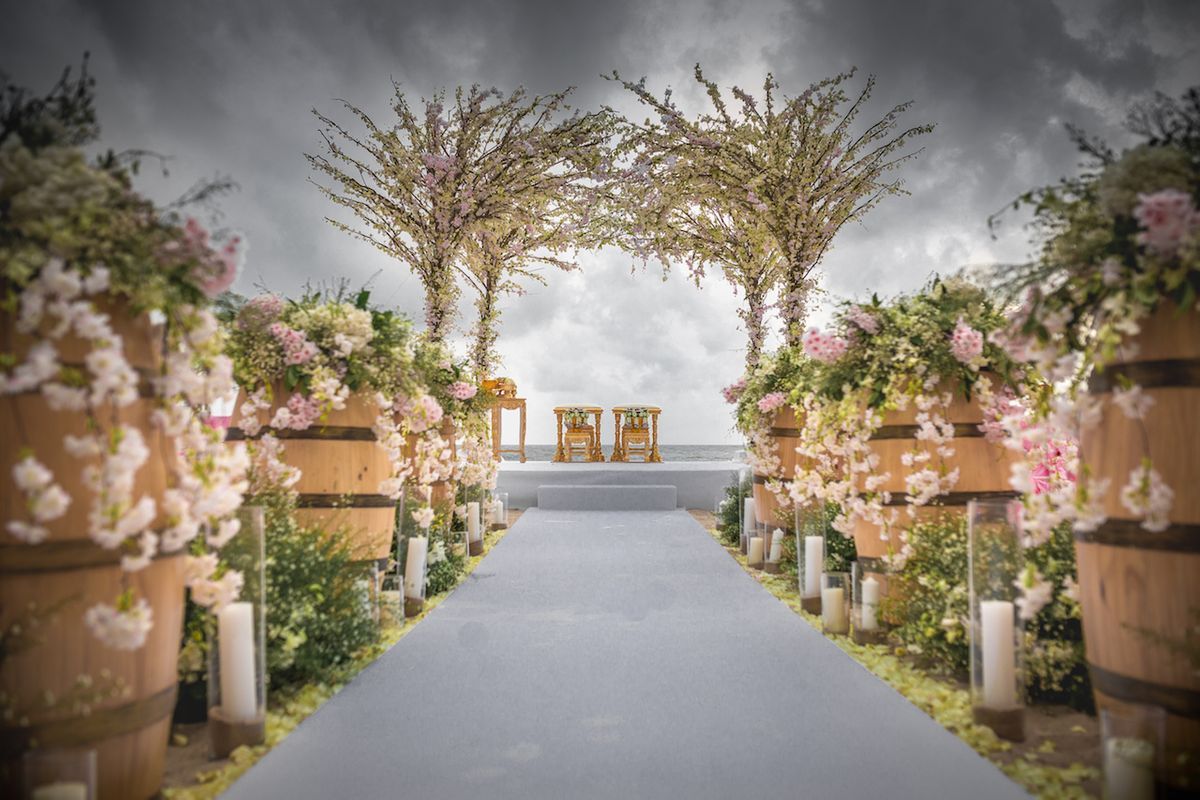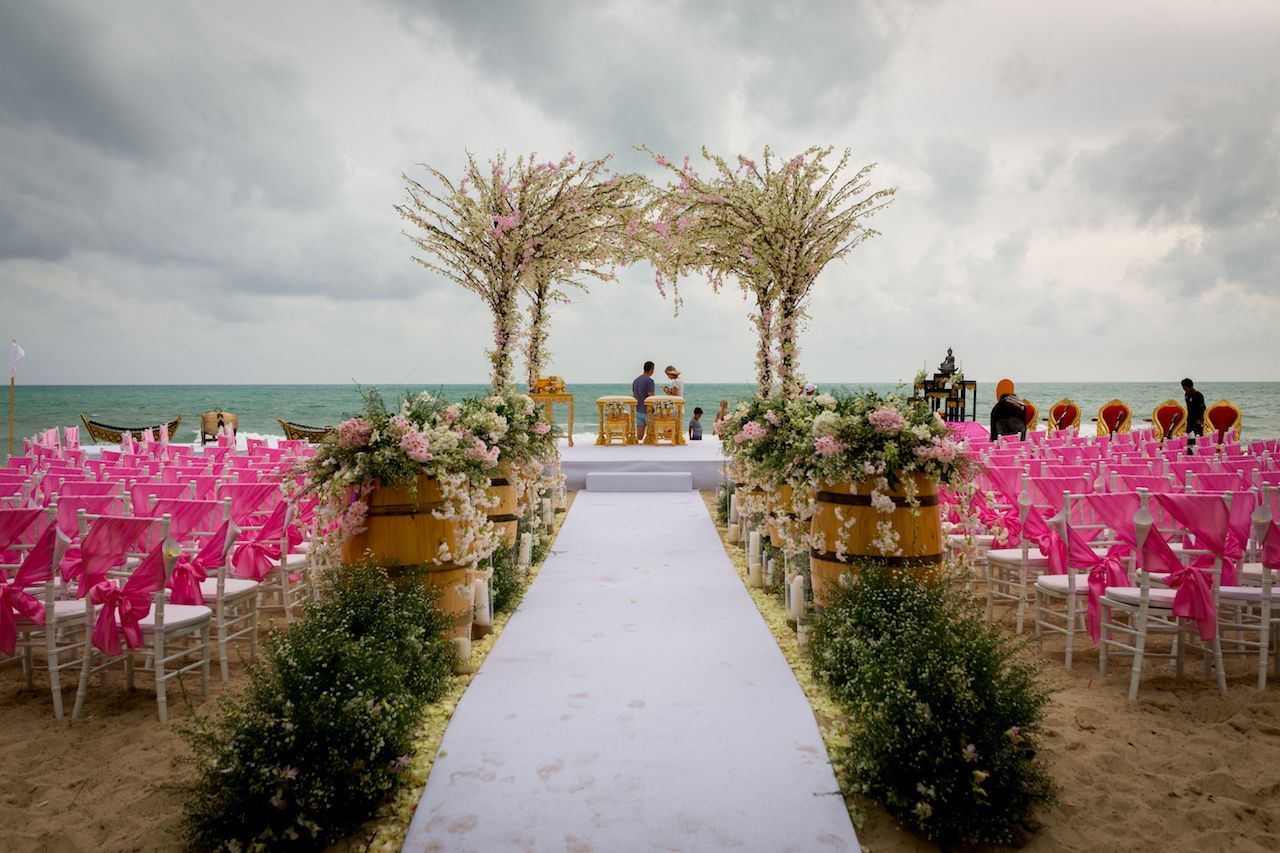 Images via: Real Wedding of Sasikala & Britto
A unique way to shower flowers on a walkway!
Want your loved ones to shower flowers & blessings as you walk down that path? We spotted this unique walkway towards the mandap that had tons of flowers in baskets to make the wedding couple feel special before taking the wedding vows!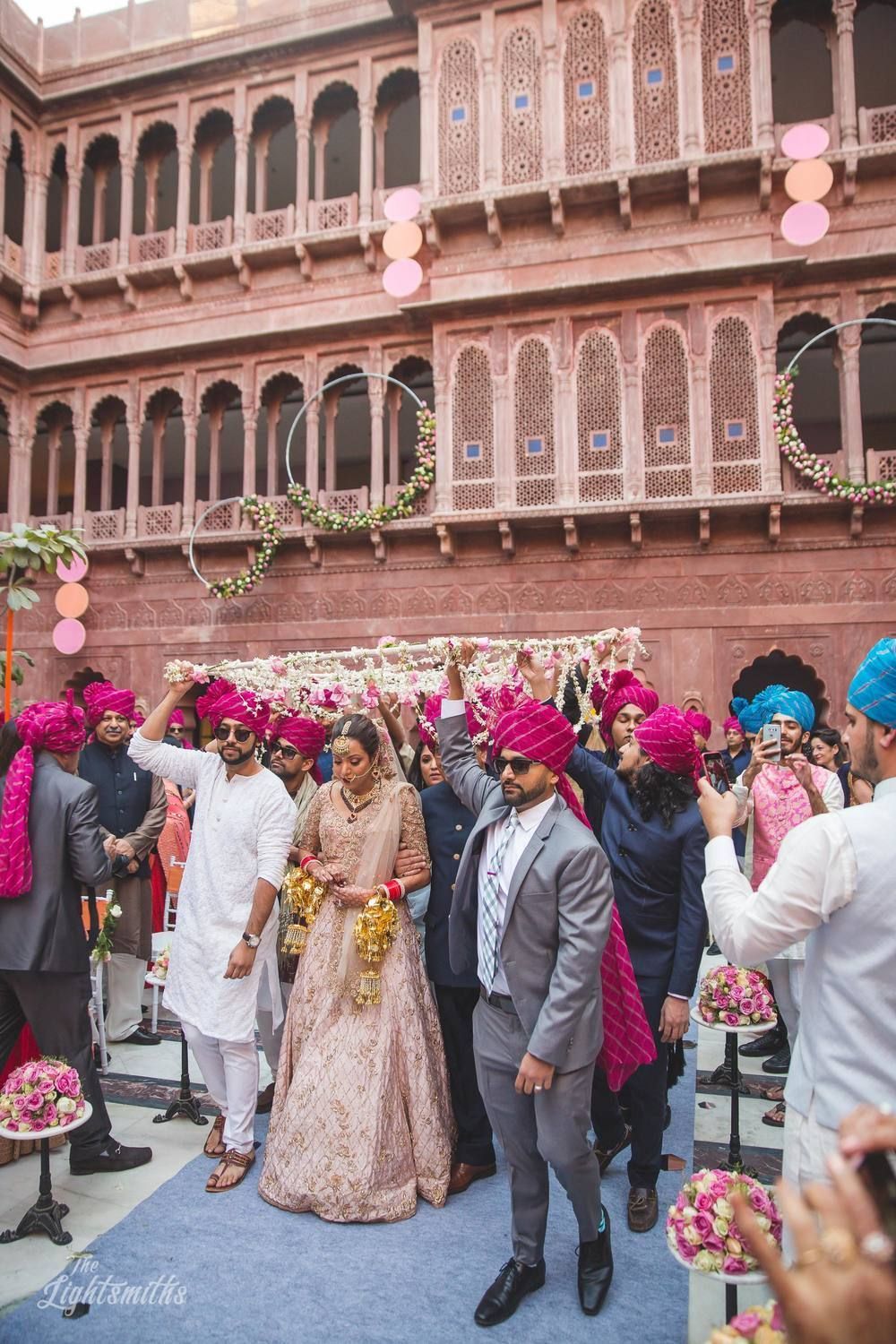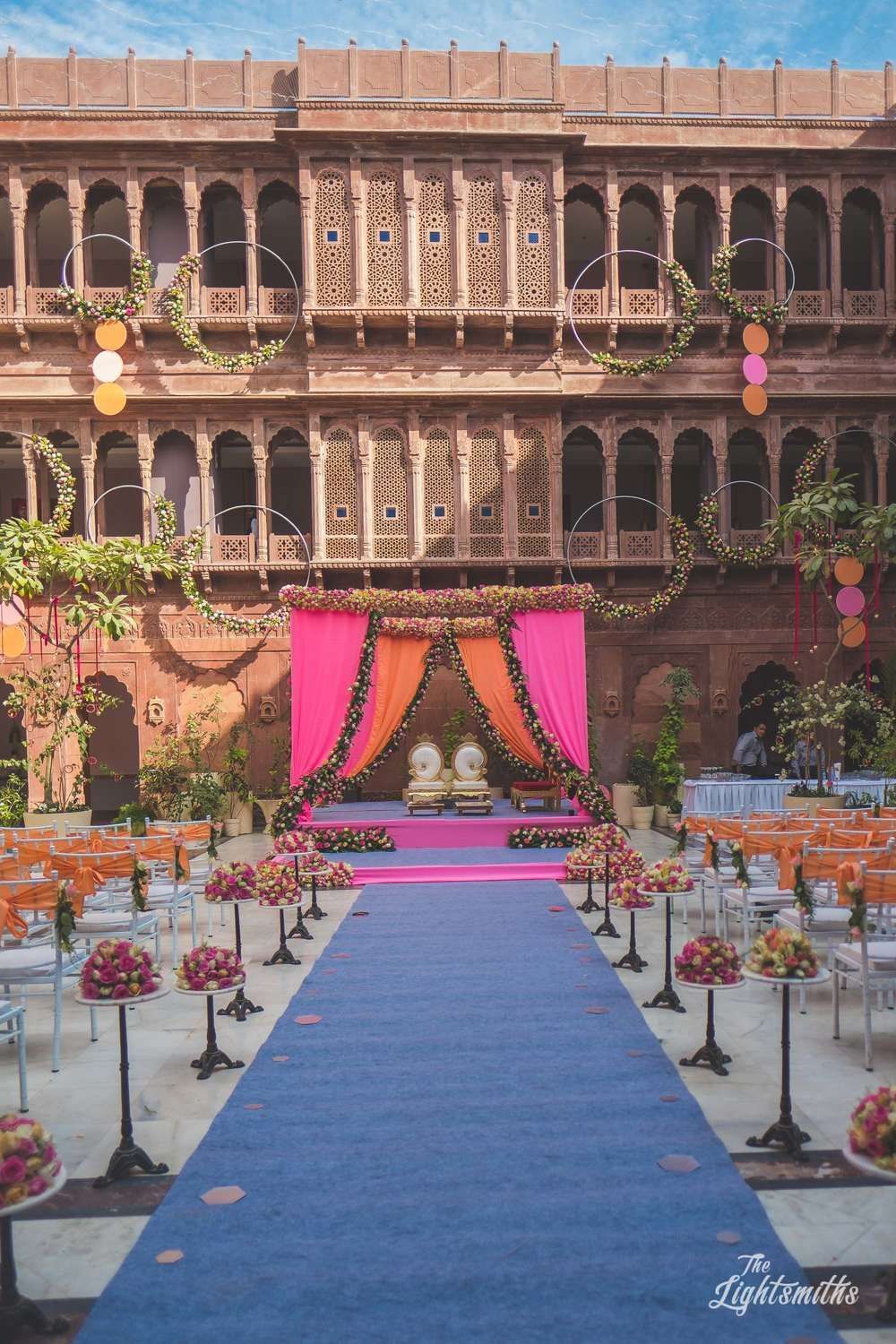 Image via: Real Wedding of Malvika & Siddhant
Aren't these walkways towards mandap absolutely stunning? Which one will you pick for your wedding?