Brides & Grooms Who Twinned In The Most Offbeat Hues On Their Wedding Day!
BY Apoorva | 30 May, 2022 | 433 views | 3 min read
Picking out your bridal and groom looks for your wedding day can be a tad bit tricky. Especially if you are a couple who likes different styles and colours. So a great way out is to go the twinning route, where you not only look picture-perfect but don't have to worry about clashing with each other's outfit choices. You can pick the colours you both love and look coordinated to the tee!
To make your outfit shopping experience even simpler, we picked up our favourite real couples who twinned on their happy day. What's more, these are not just your usual red and pink outfits, but stunning and offbeat shades that you will surely love. So settle in together and get bookmarking your favourite hues from these gorgeous couples!  
This Gorgeous Sepia Hue That This Couple Donned Was Simply Surreal!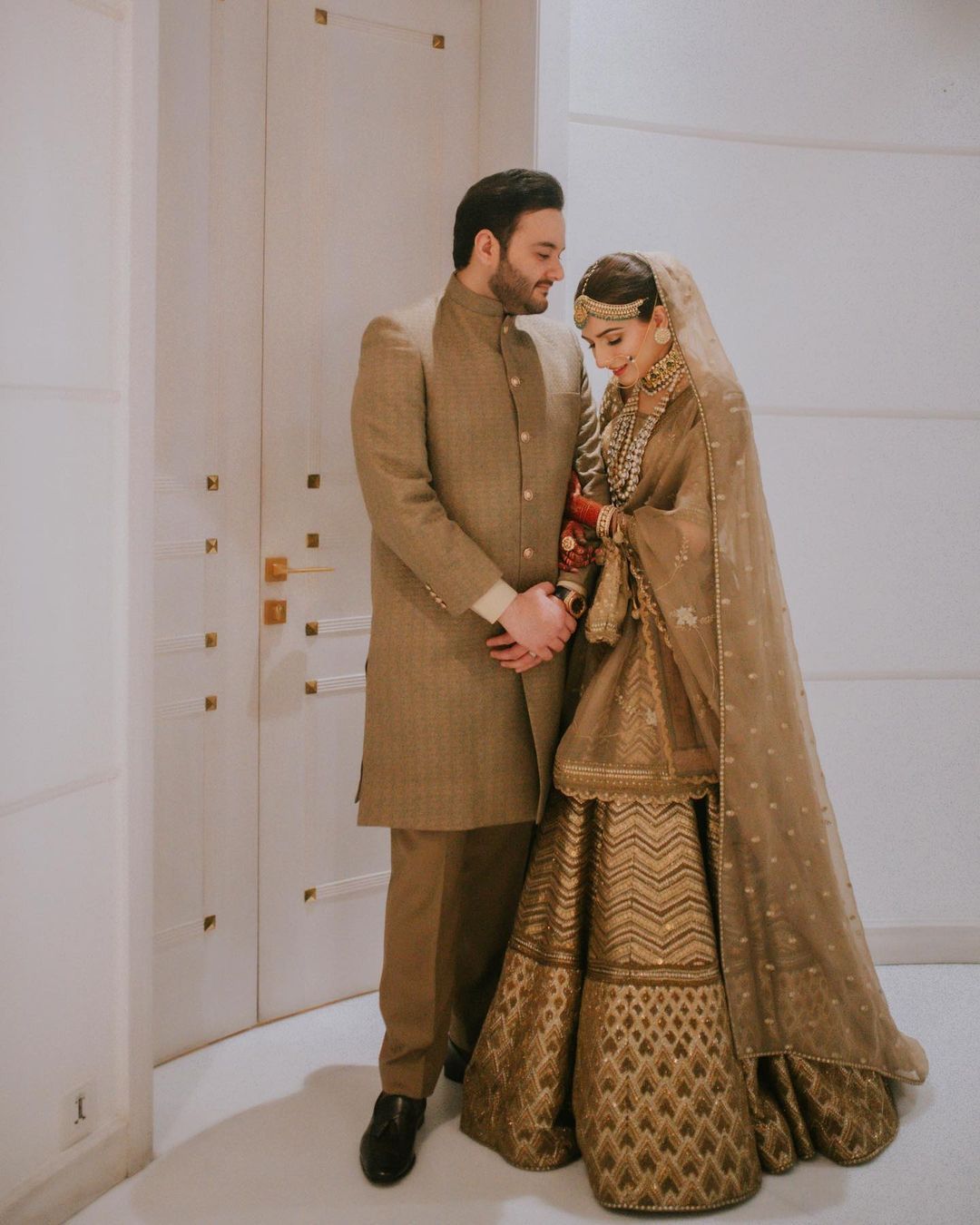 Image via Sara Idrees Portraits
Sepia with a tinge of dull gold- such a trending colour for 2022 brides, and grooms of course!
Unique And So Fresh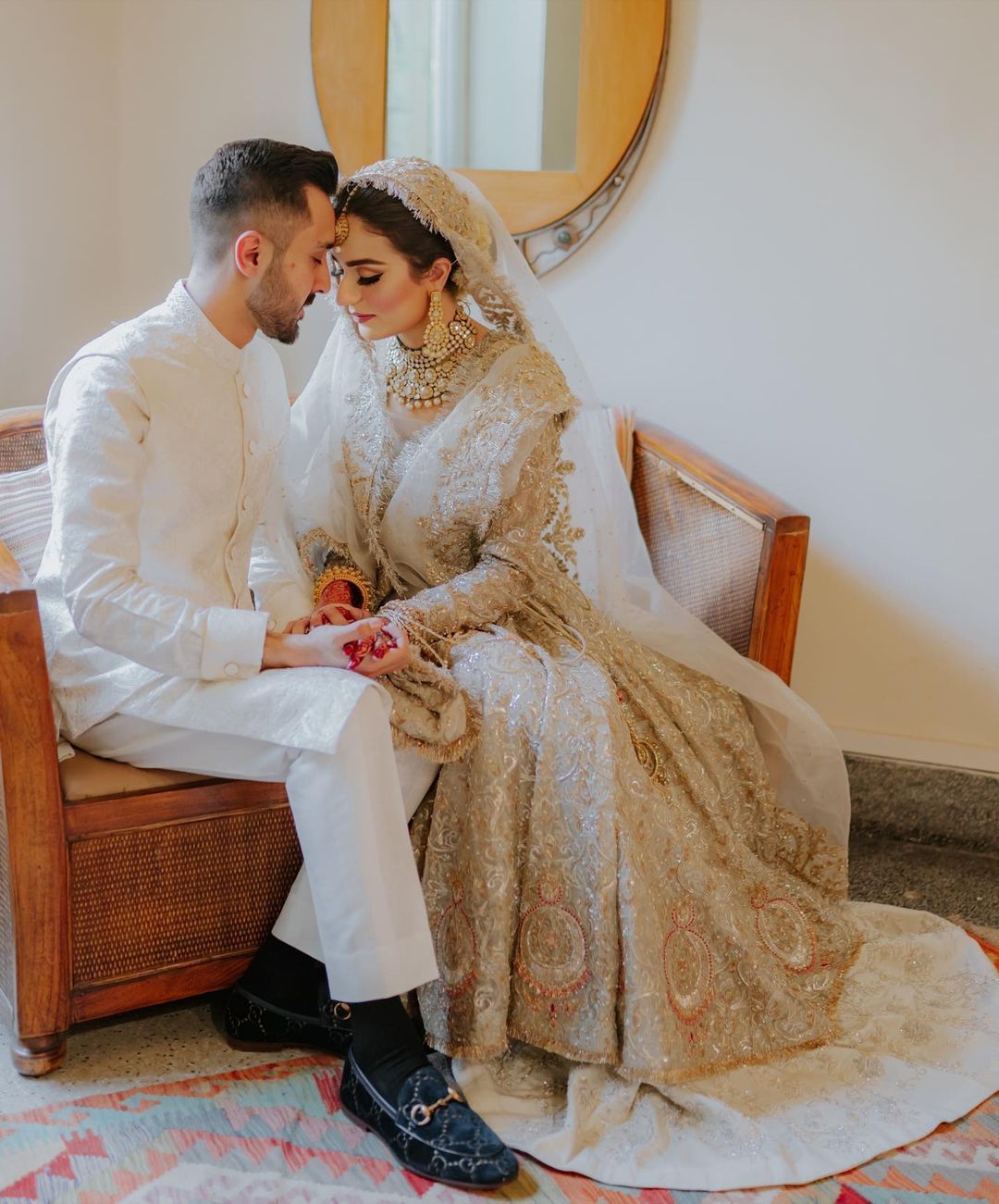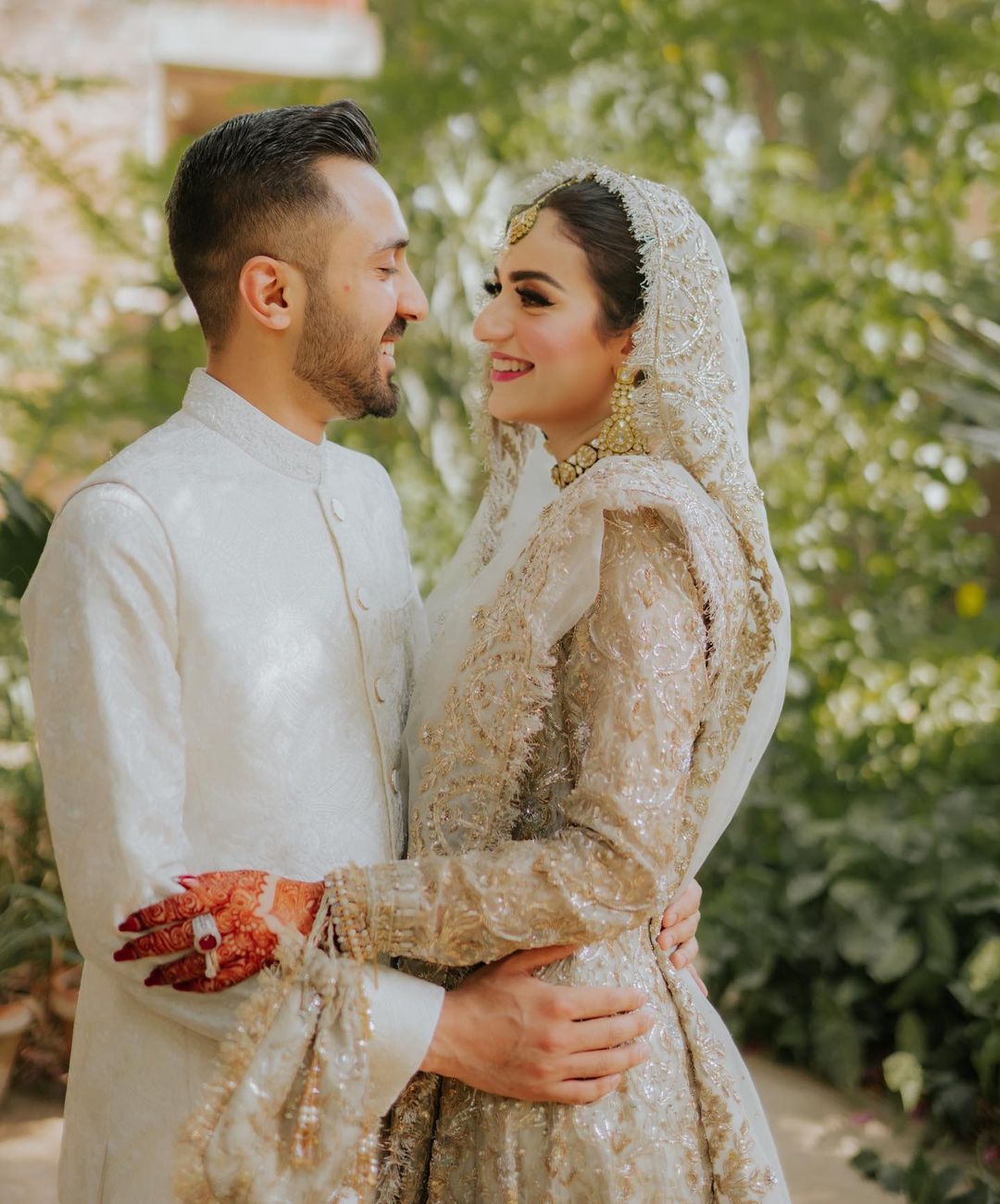 Image via Sara Idrees Portraits
This couple decided to twin in ivory for their big day, and we are floored!
This Happy Periwinkle Blue Hue Is So Dainty And Pretty!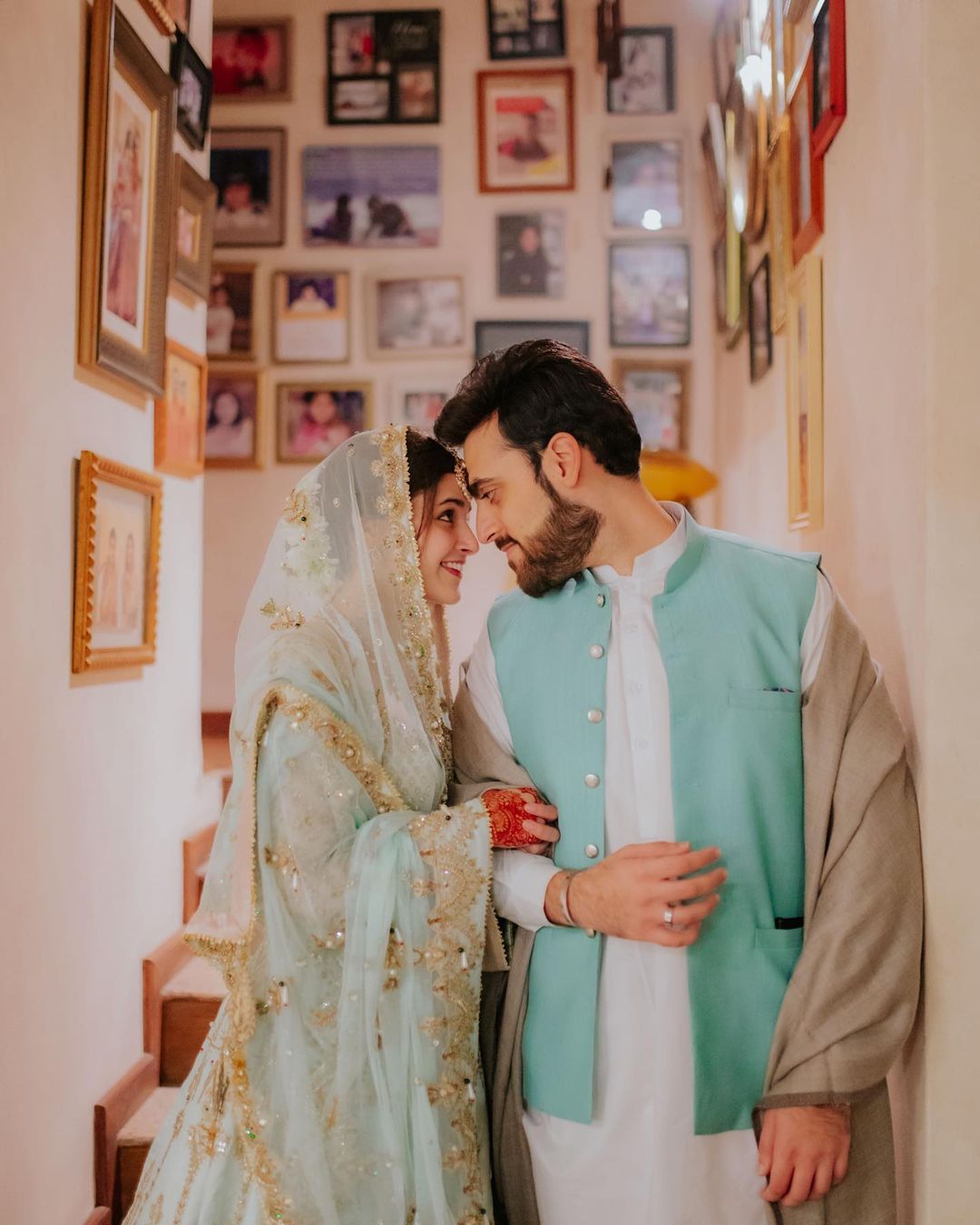 Image via Sara Idrees Portraits
Another super trendy colour for brides and grooms alike, this one looks so refreshing for a summer wedding!
We Cannot Get Over This Unique Soft Butterscotch Yellow Hue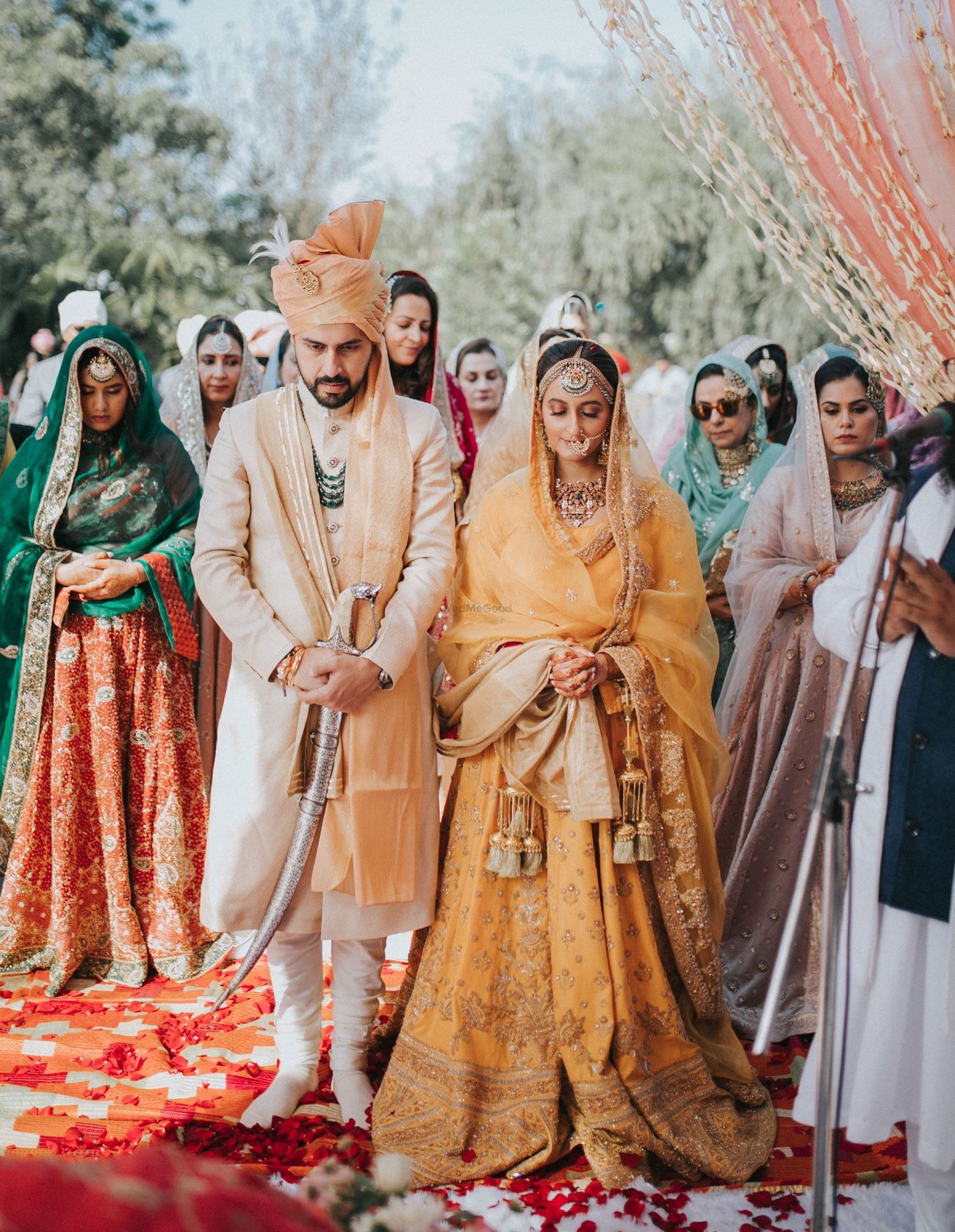 Image via Tania and Anivek
Such a unique new hue for the bride and groom to twin in! Looks quite nice, doesn't it?
Totally In Love With This Turkish Rose Colour That This Couple Opted For!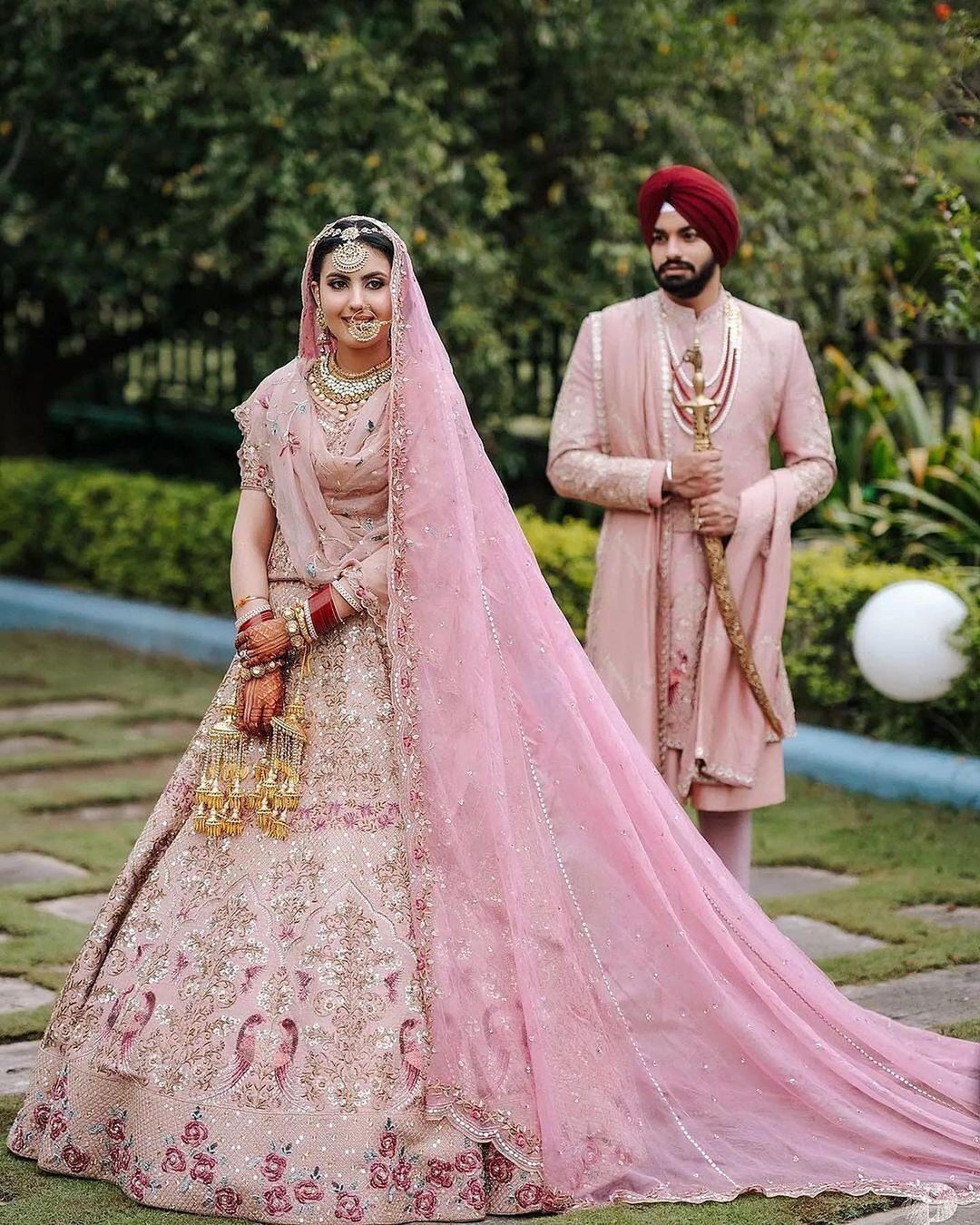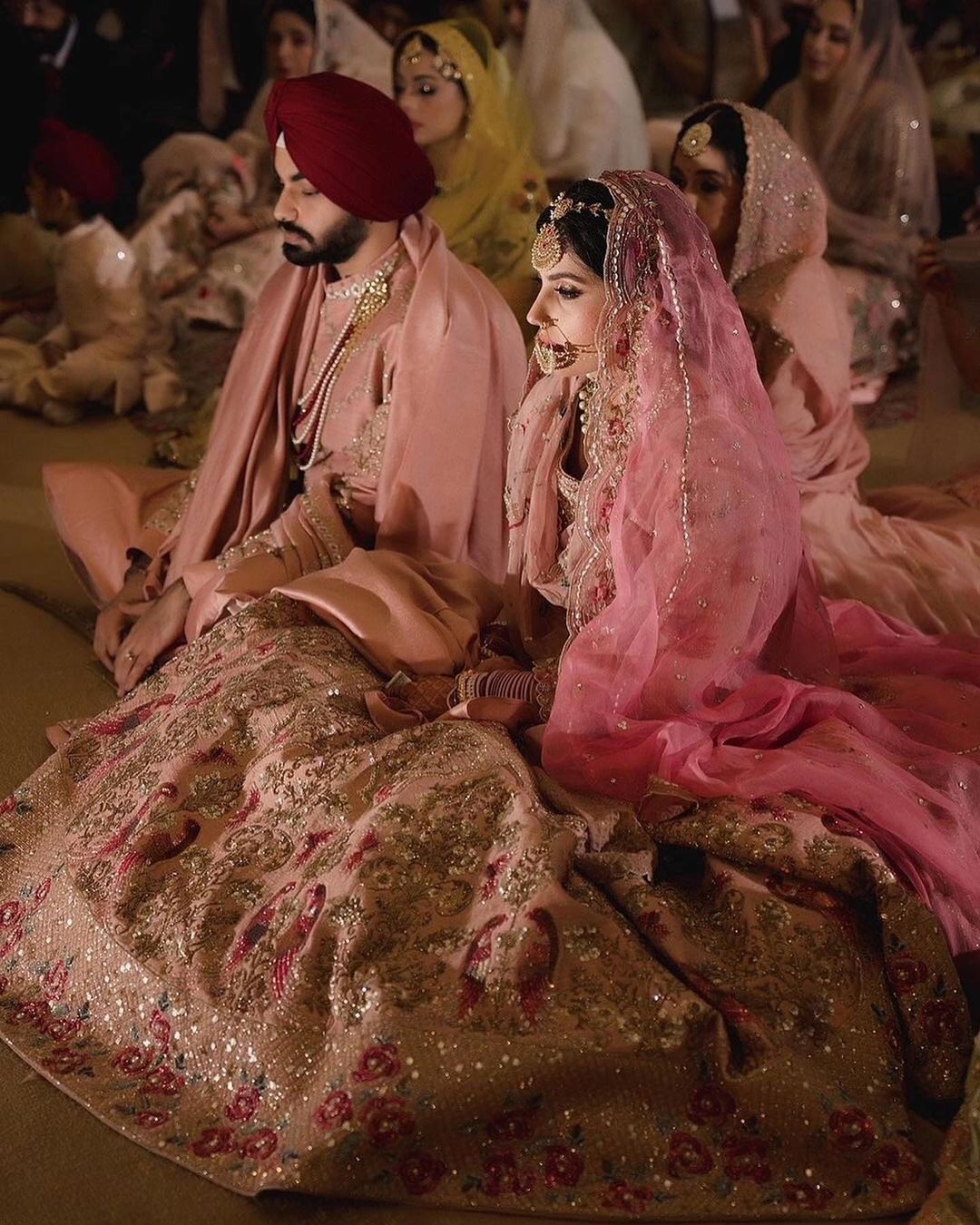 Image via Paran Singh Photography★ 4.8
Elegant and so nice for both the bride and the groom!
Or how about something a little more subtle?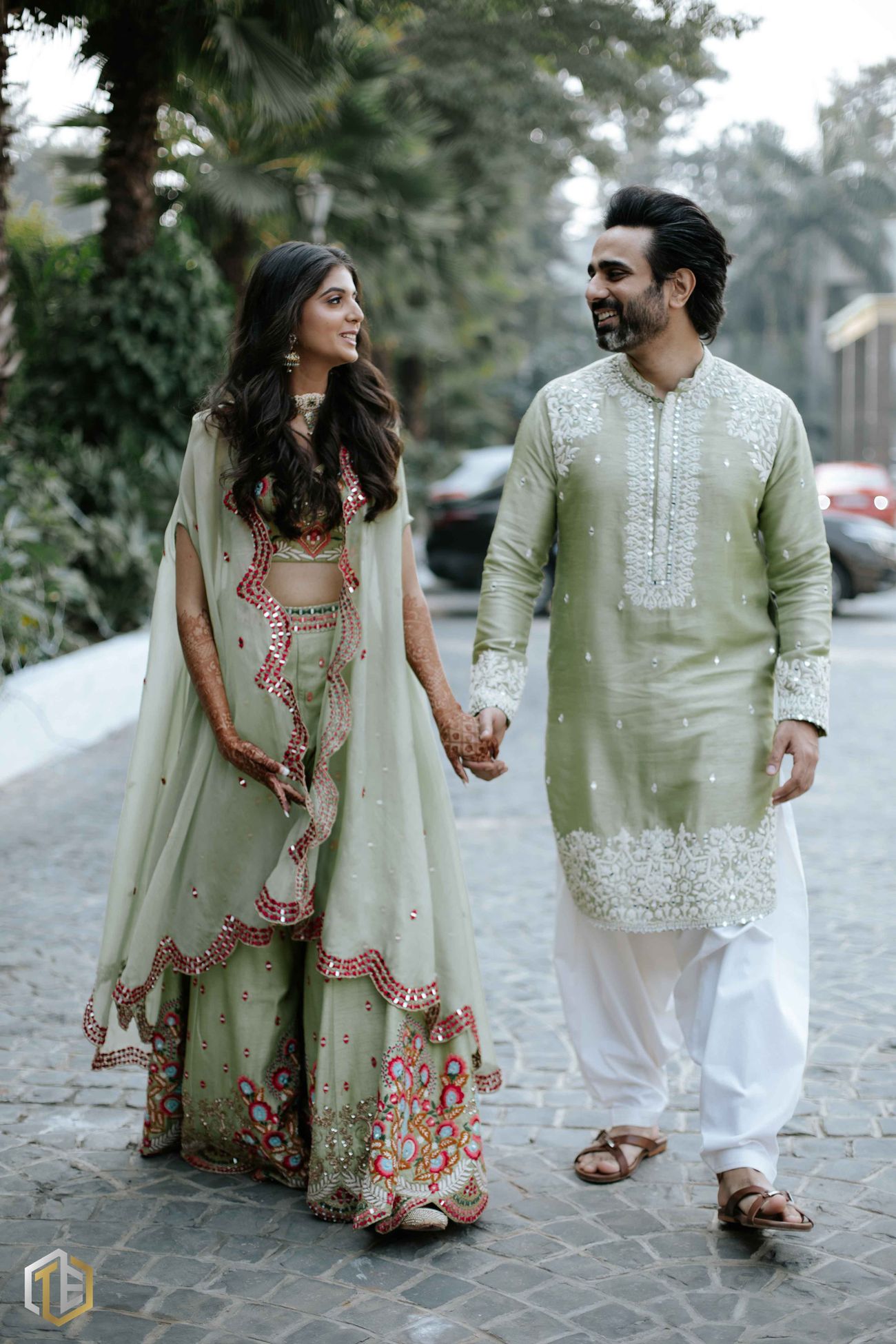 Image via Jasnoor and Tarun
A nice shade of sage green, this bride and groom knocked it out of the park!
Soft Beige And Gold Hues For This Twinning Look!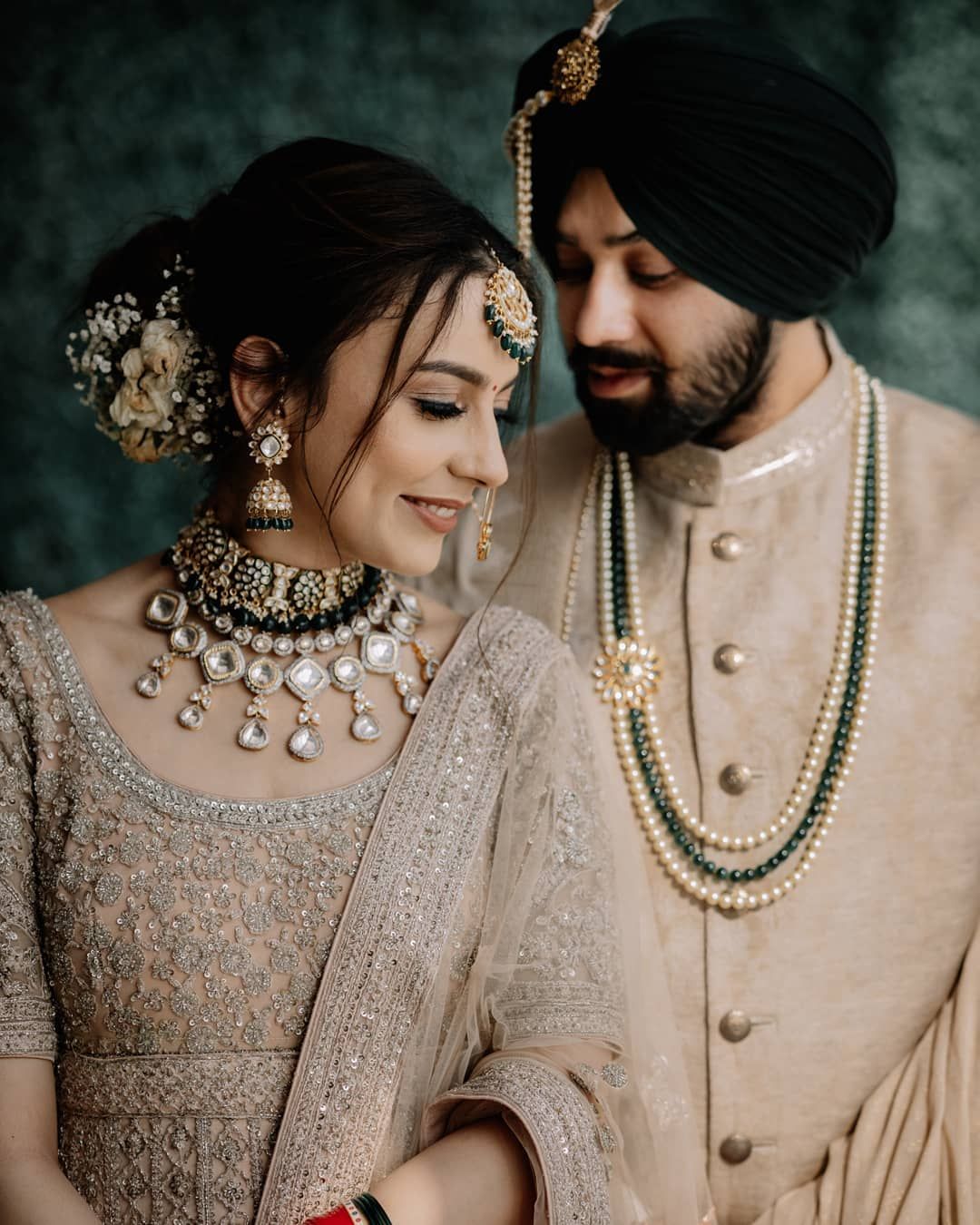 Image via The Wedding Files★ 4.8
Very pretty and very dainty!
We Are Crushing On This Exquisite Powder Blue Twinning Look With Hints Of Lilac!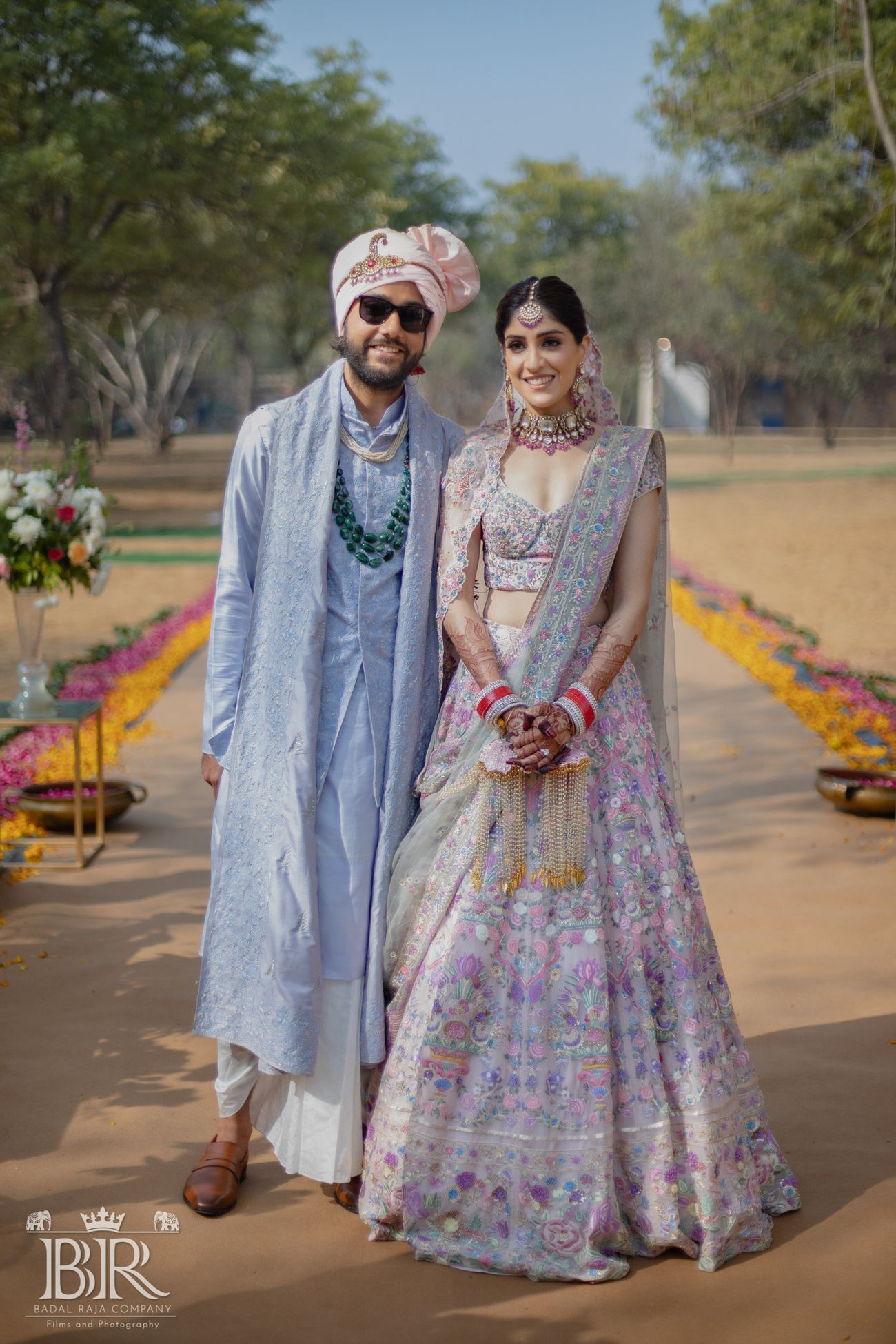 Image via Akriti and Arun
Now that is a very unique combination that looked pretty amazing!
This Cinnamon Hued Twin Look Is A Sure Winner!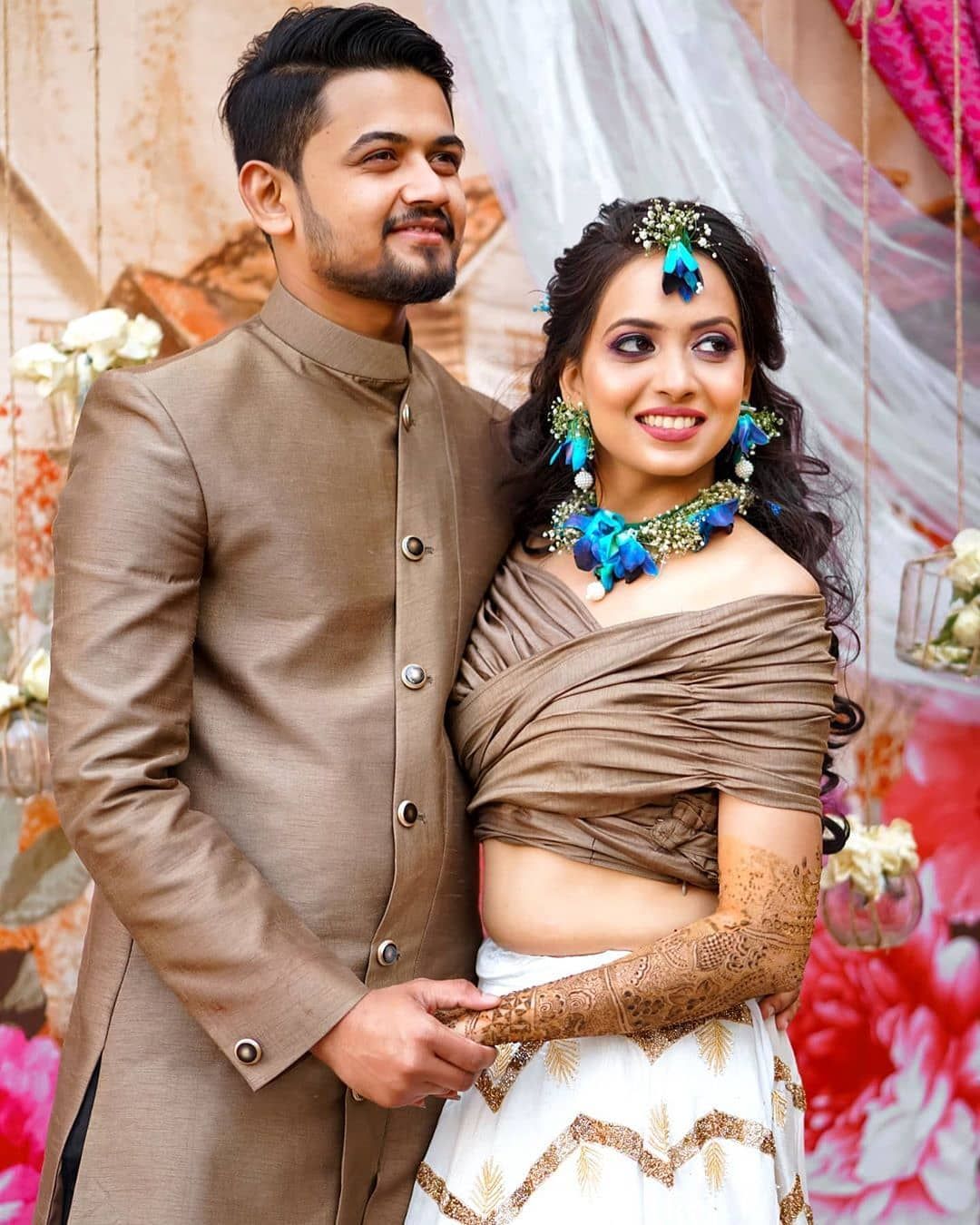 Image via Orange The Salon★ 4.6
A very different shade of brown, this one is picking up fast for brides and grooms alike!
Elegant And Classic, Champagne Gold And Ivory Hues For A Day Wedding Look!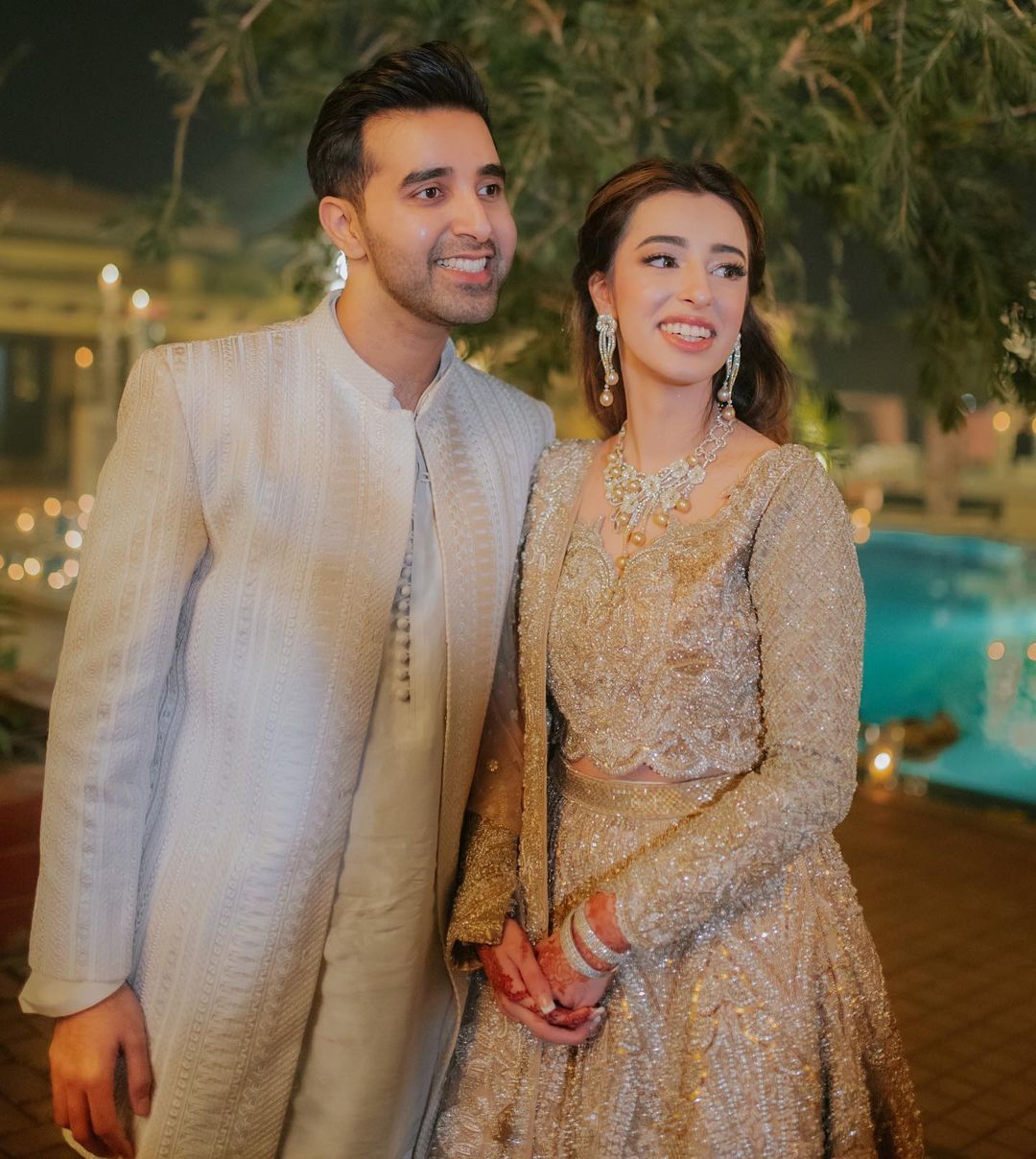 Image via Sara Idrees Portraits
Daintiness personified!
Nothing Like A Happy Ochre Yellow Look With Co-Ordinated Outfits!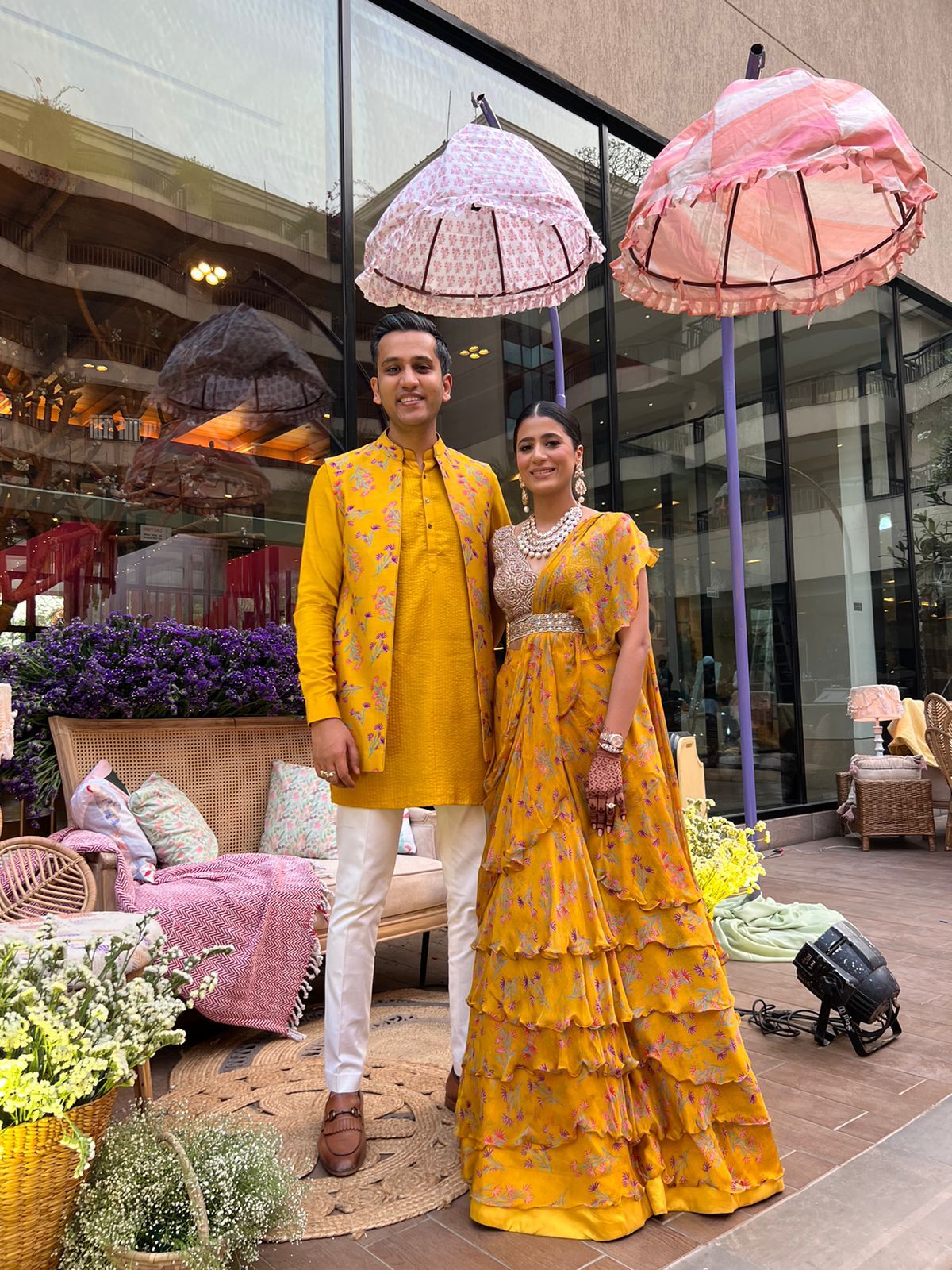 Image via Seeash
When the bride and groom want to stand out, and how!
Bringing In A Little Of The Old World Charm With This Soft Hibiscus Pink Shade Merging With Old Rose!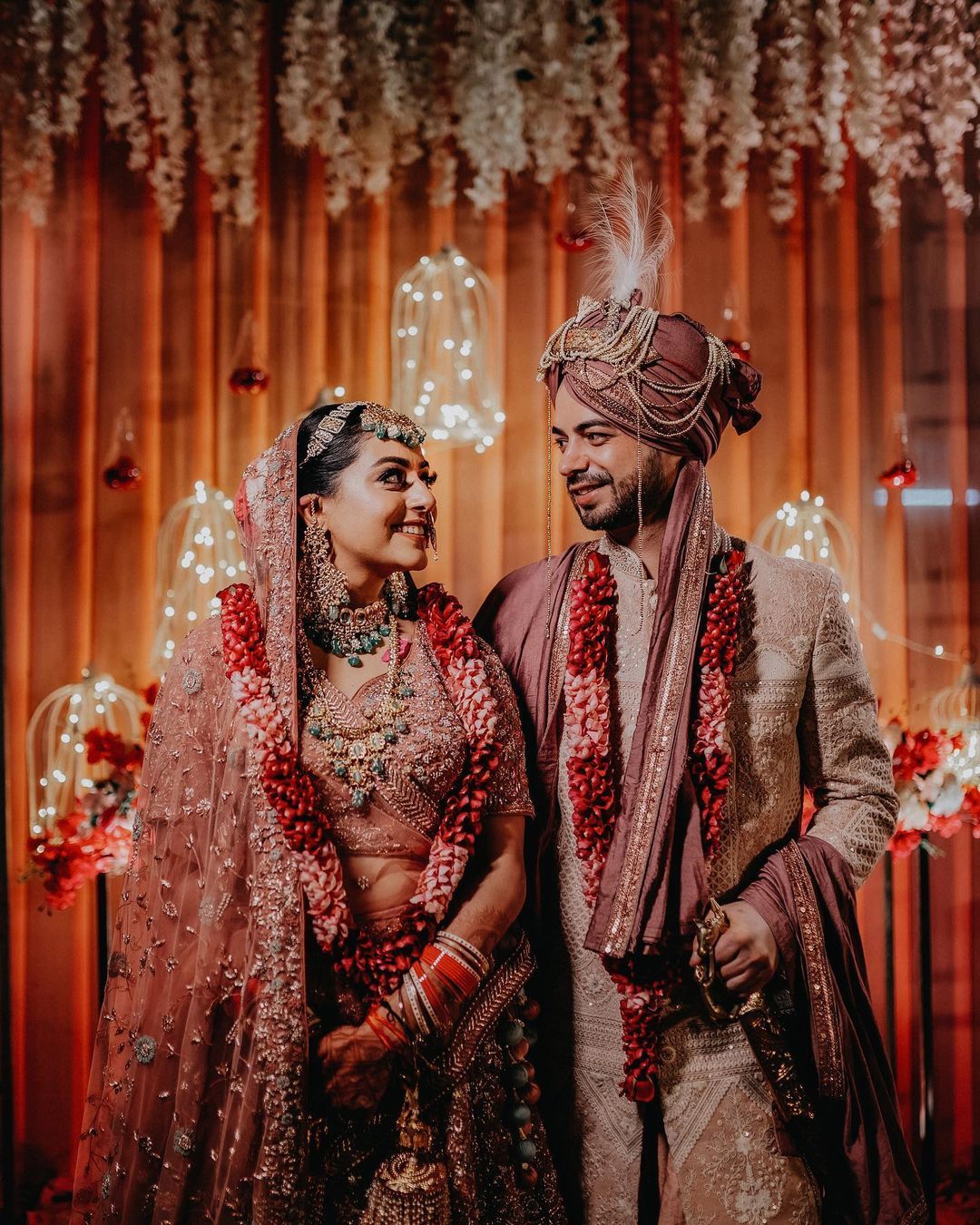 Image via The Wedding Files★ 4.8
Pink with a twist of wine as we like to call it!
Subtle Yet So Exquisite, This Mint-Sage-Green Hue Is A Great Pick For Couple Who Want Unique Pastel Shades!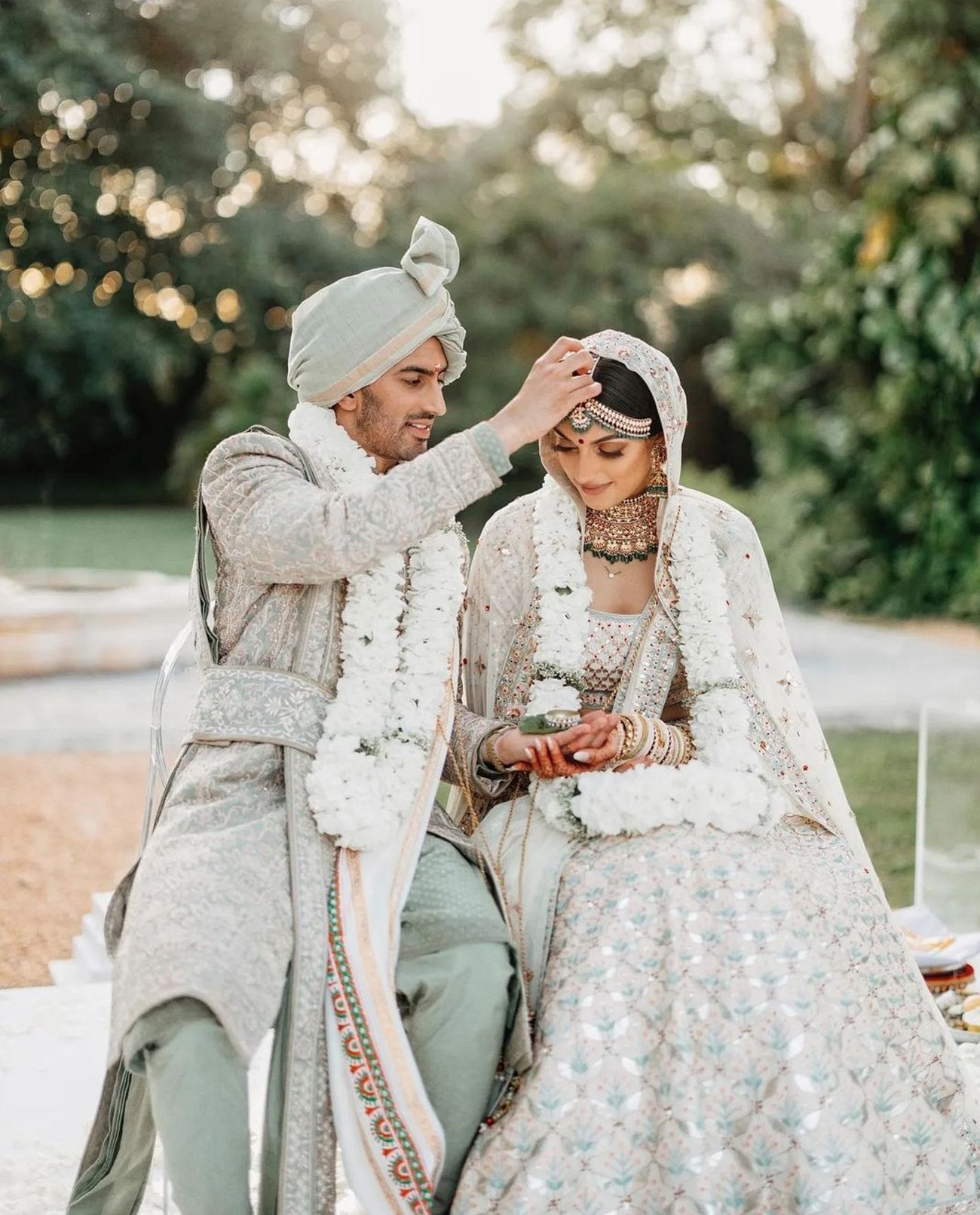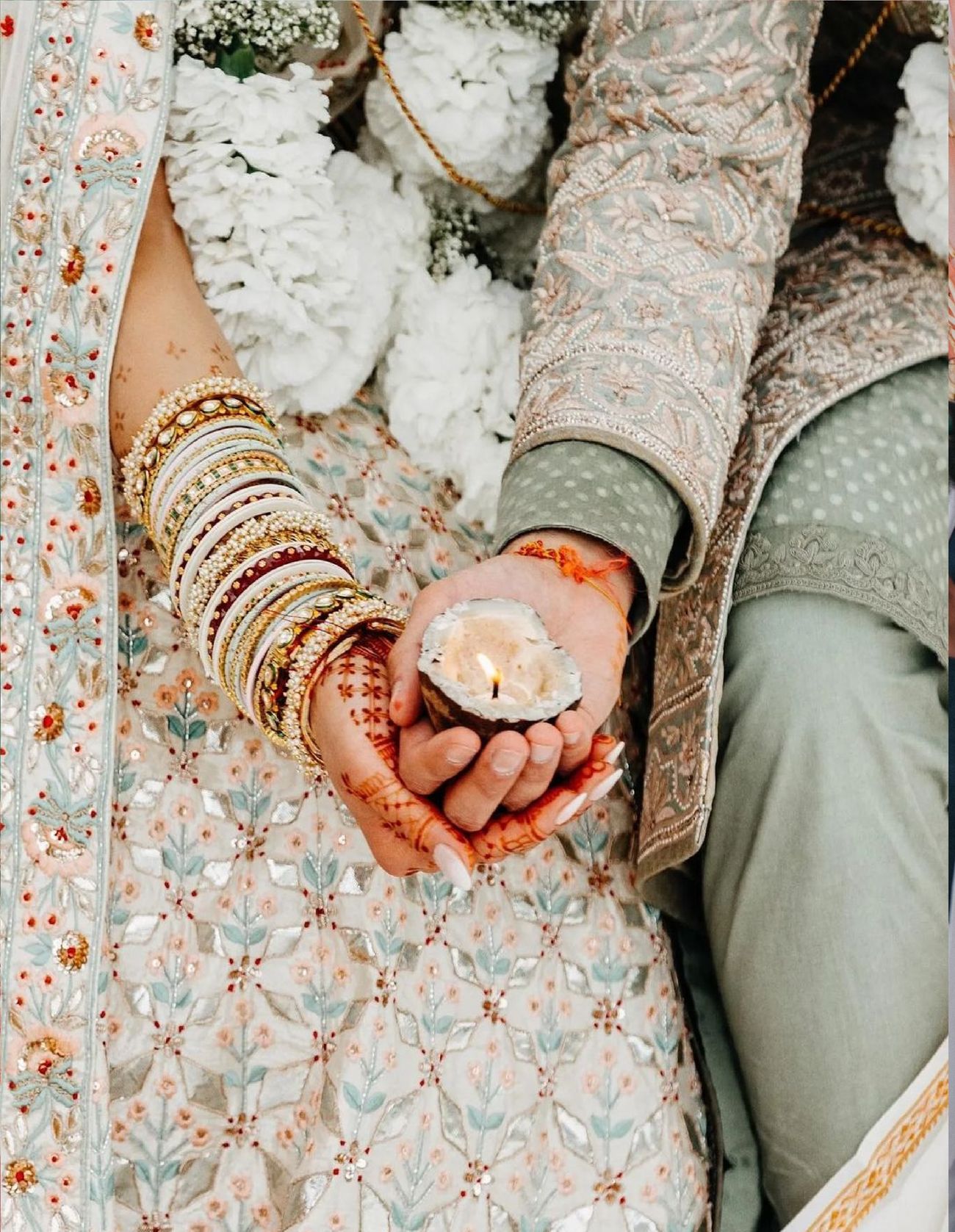 Image via Amrit Photography ★ 5
Ooh we lost our hearts to that one!
Bubblegum Pink For That Happy And Fun Twin Look!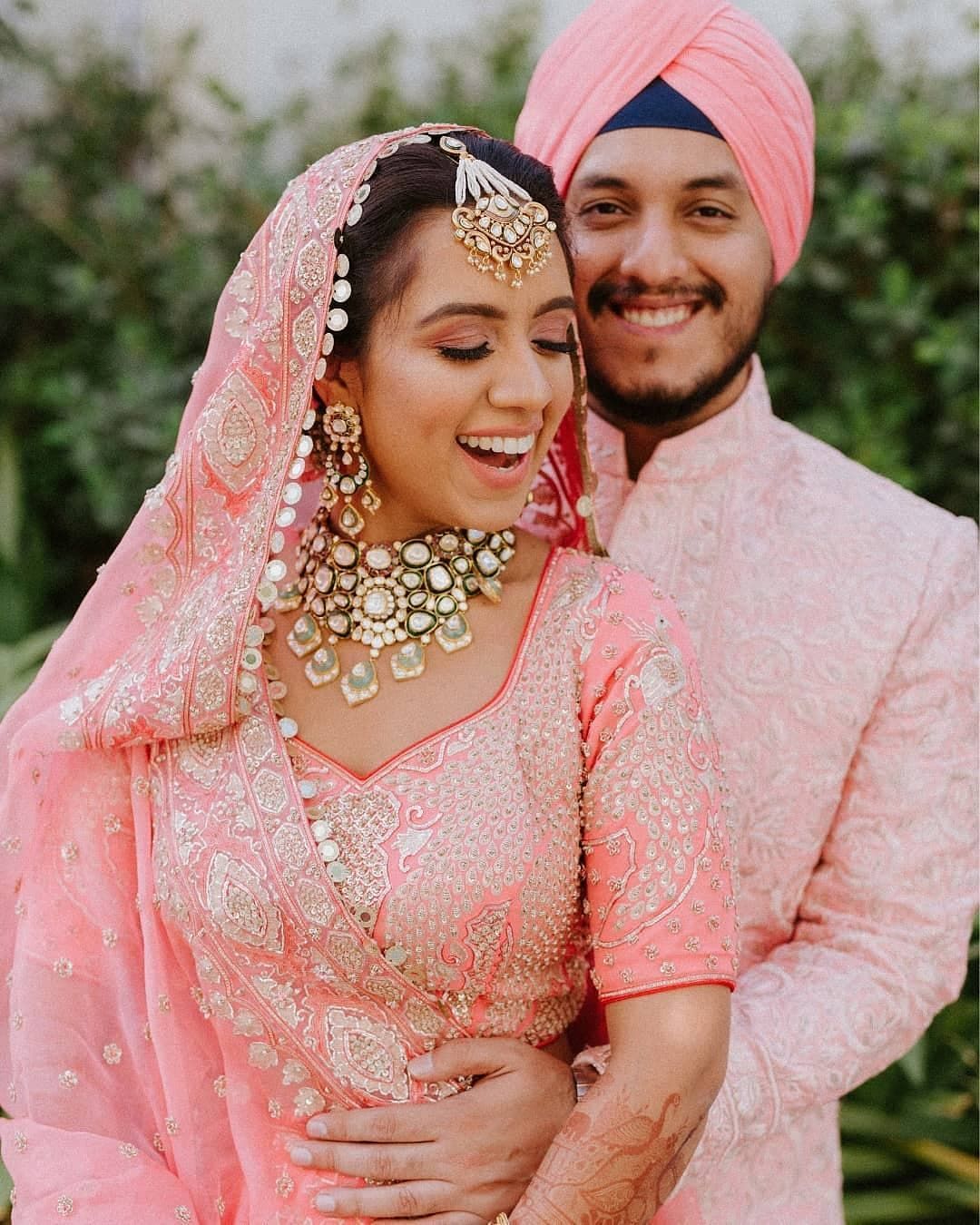 Image via Gautam Khullar Photography★ 4.8
Always such a happy choice!
Planning to tie the knot soon? Check out Real Brides Reveal – One Major Wedding Splurge They Regret NOT Making!
Also: Pine, Cloud, And Sepia Are The Newest Colours For 2022