Bridesmaids Who Set #Goals By Coordinating Their Wedding Outfits!
BY Garvita | 24 Jul, 2019 | 3032 views | 2 min read
How would you react if all your bridesmaids surprise you with coordinated looks at your wedding? I would have jumped with joy and cried buckets full of tears out of happiness. But alas, mine didn't even follow the yellow theme for my haldi, let alone wearing matching outfits! Aren't BFFs suppose to be this way anyhow? And they still make it special for you!! 
But if you want to drop a hint or let your bridesmaids straight away know about your wish to see them in similar outfits, then share this post with them! We dug out pictures from WMG Gallery, of uber cool bridesmaids who wore stunning coordinated outfits and literally proved to be a squad with sass! Keep scrolling till the last for loads of ideas and inspiration.
Primped and perfect! Oh so vivid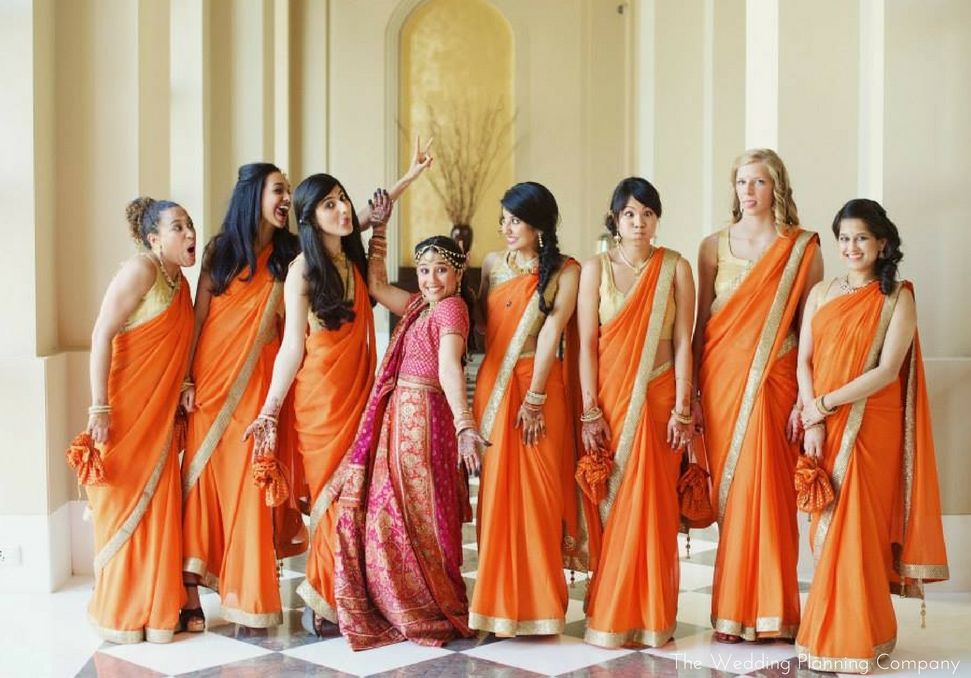 Image via The Wedding Planning Company
Looks like pink and bridesmaids go hand in hand! Isn't it?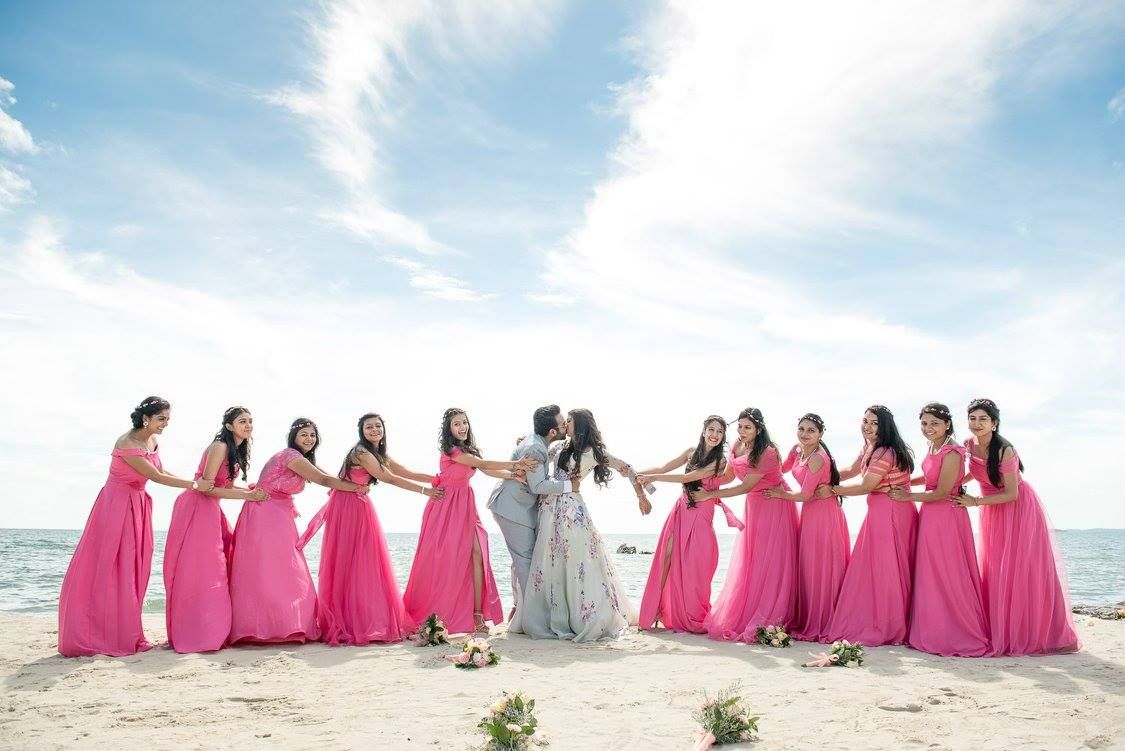 Image via Big Klick Films
Last bridal room memory - in minimal outfits and a structured pose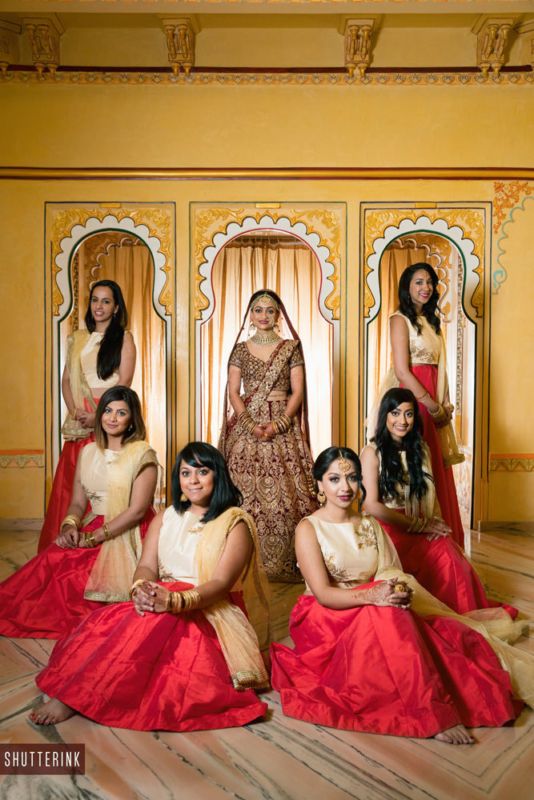 Image via ShutterInk Photography
While the bride goes bright, the BFFs match in pristine white! Contrast, eh?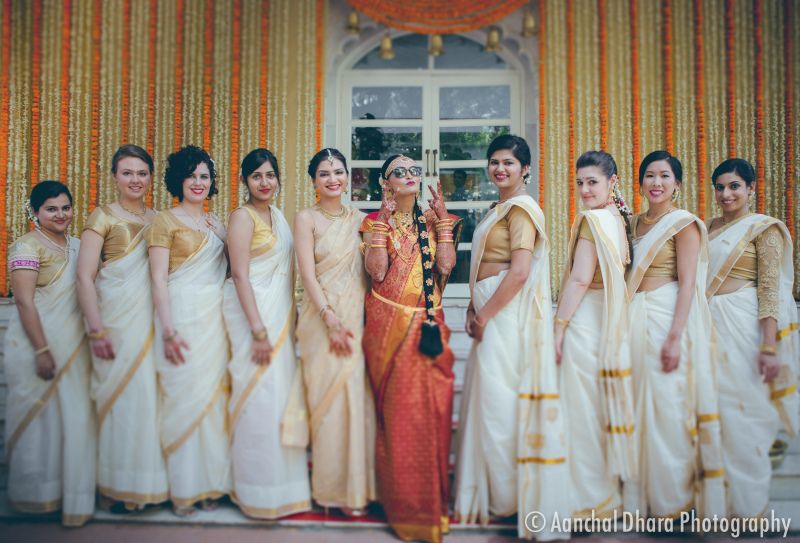 Image via Aanchal Dhara Photography
Has to be one of our most fav coordinated bridesmaids' shots. 'Straight out of a wedding magazine' vibes!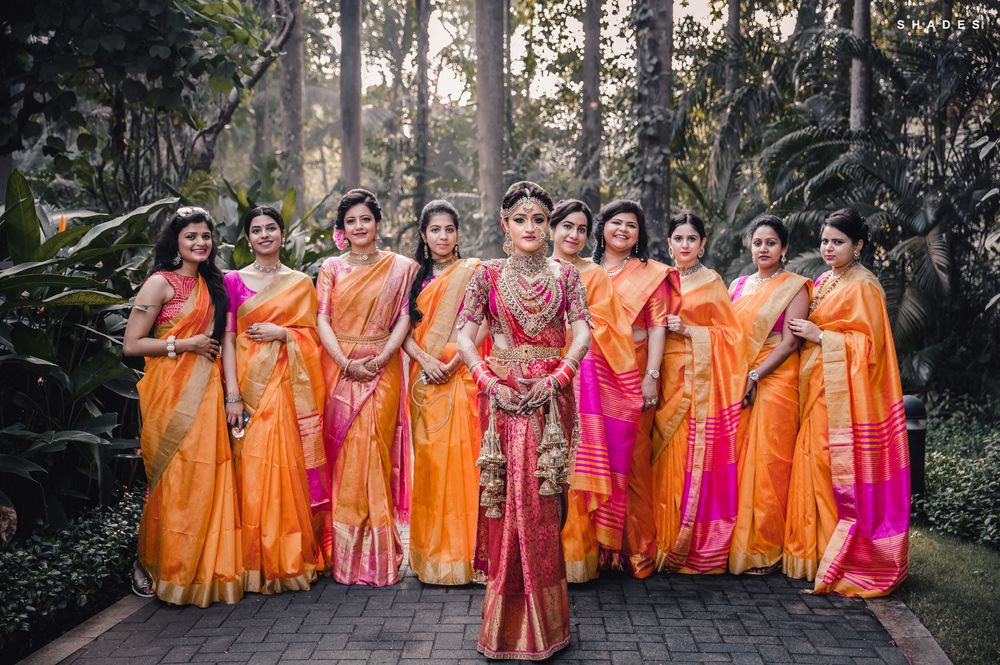 Image via Shades Photography
Can't take our eyes off these classic red bridesmaids' lehengas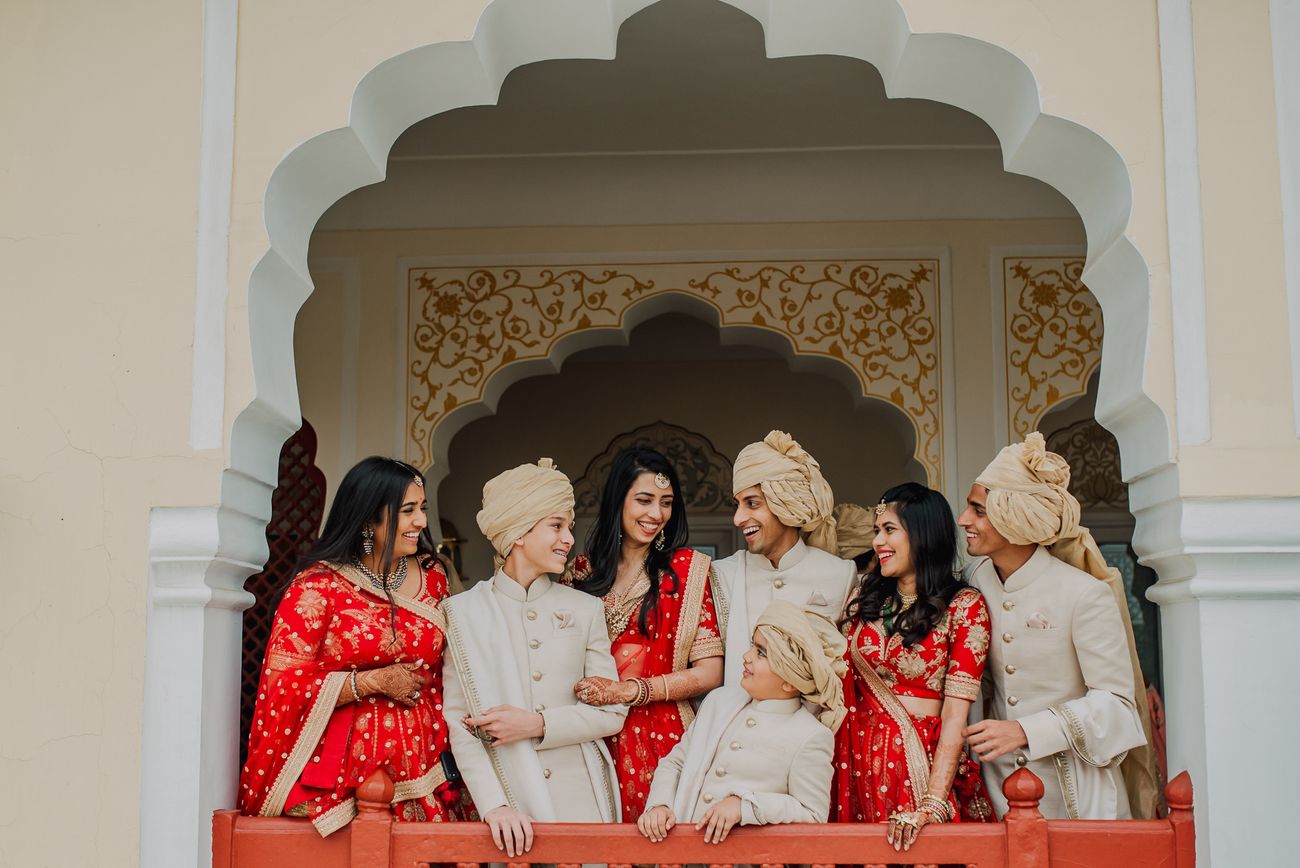 Image via Ministry Of Memories
It's pastel lovee for these bridesmaids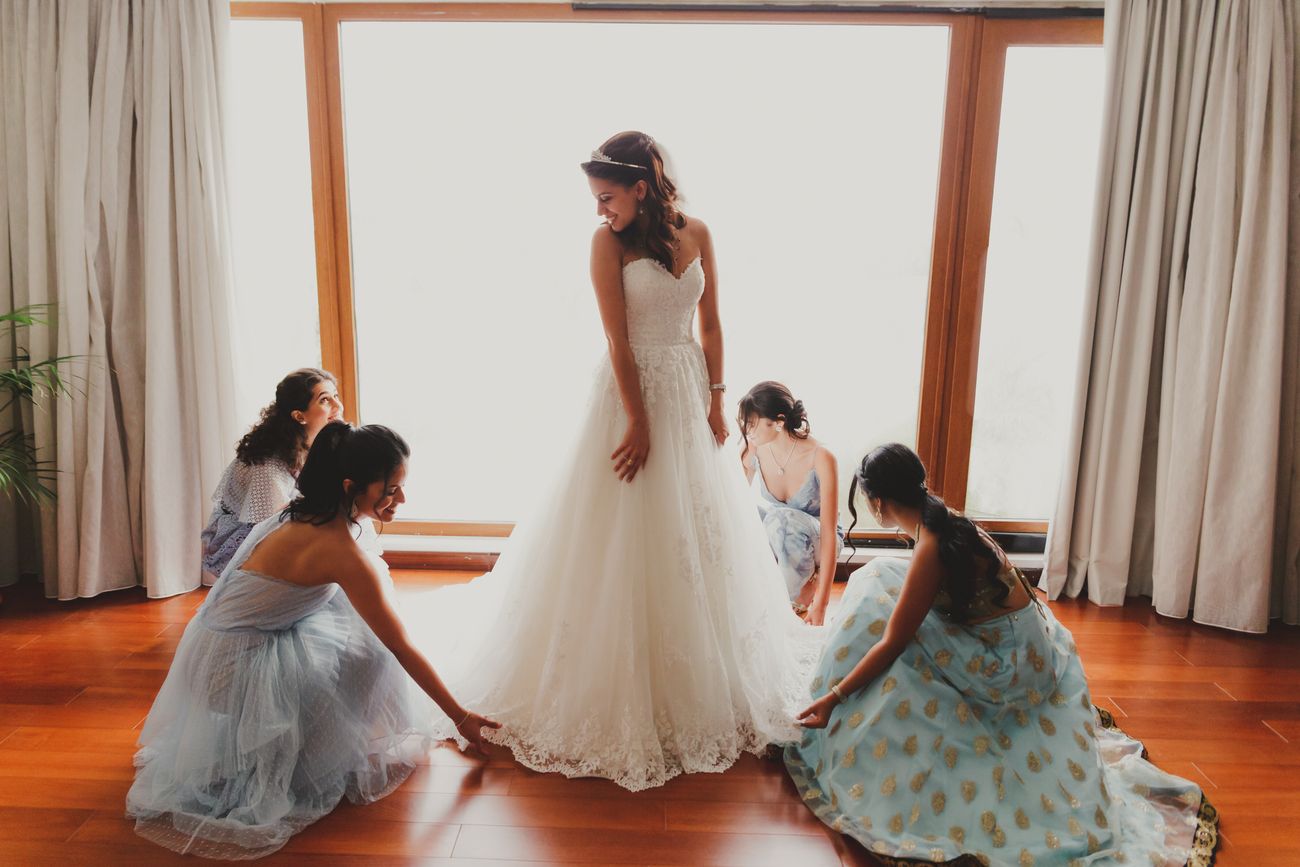 Image via Reflections by Jazzi
Coordinated hue, but unique silhouettes! Same-same but different?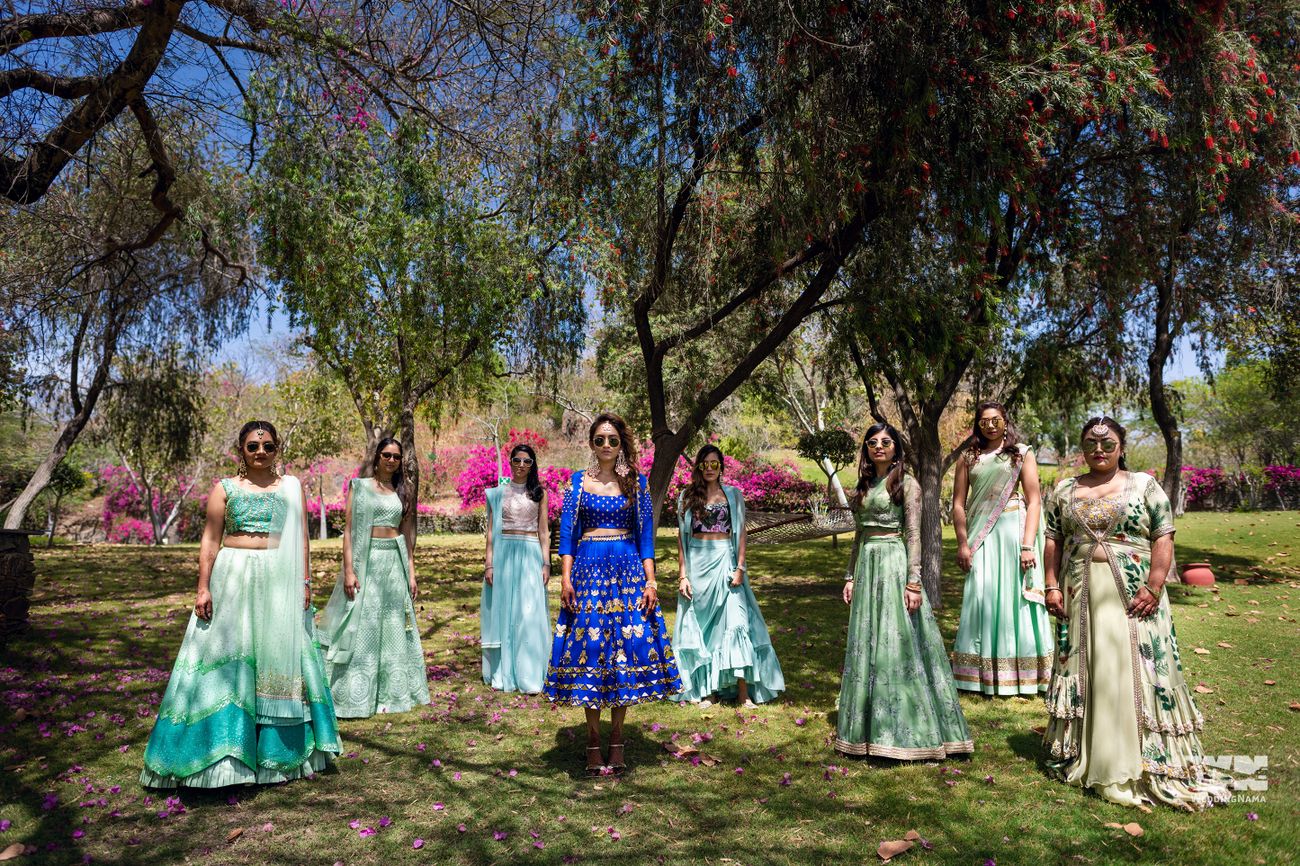 Image via WeddingNama
Woah this lot opted for leheriya sarees in a similar color palette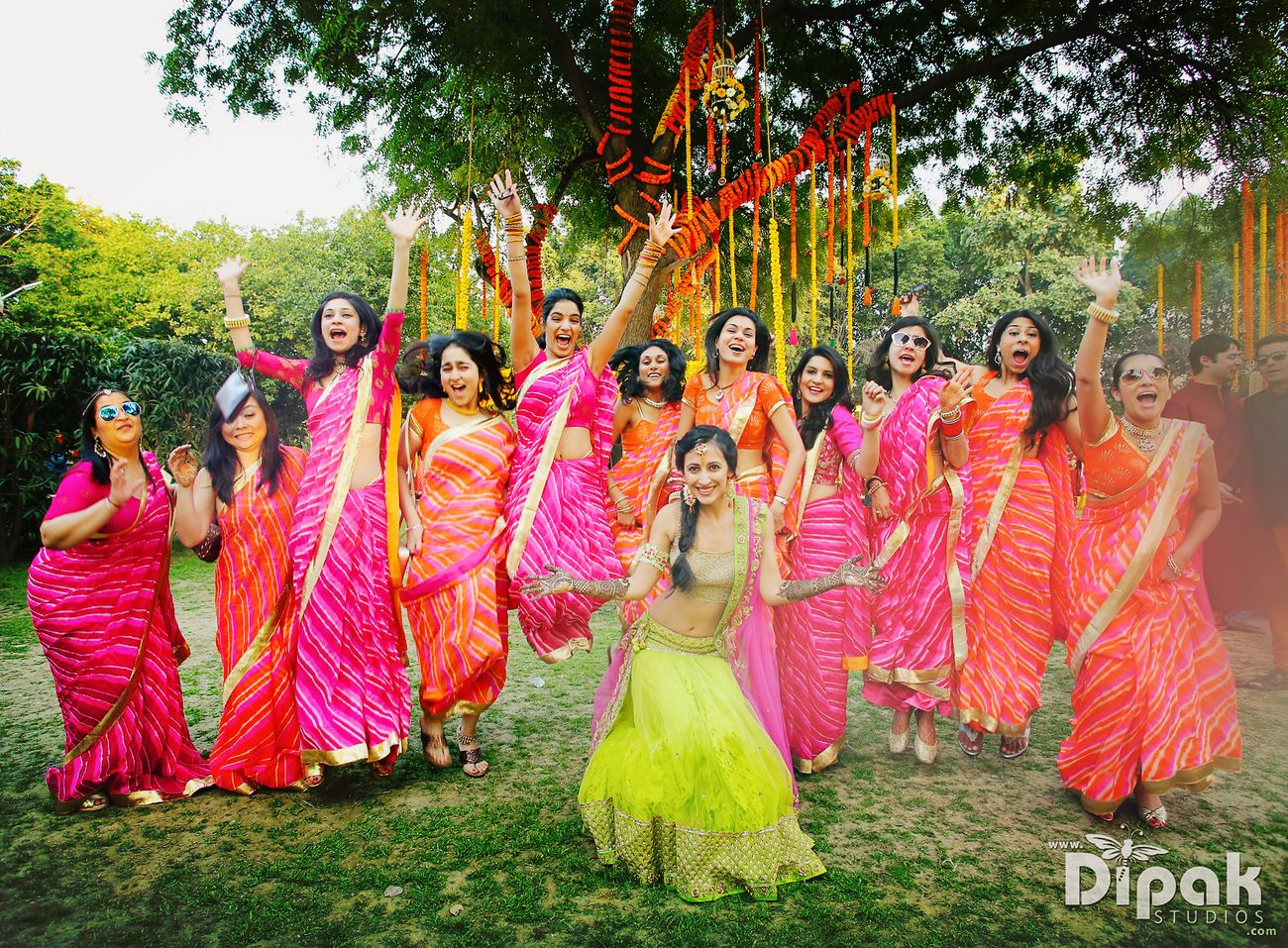 Image via Dipak Studios Wedding Photography
Spot the odd one out! :P Because there will always be one in the group who doesn't like it mainstream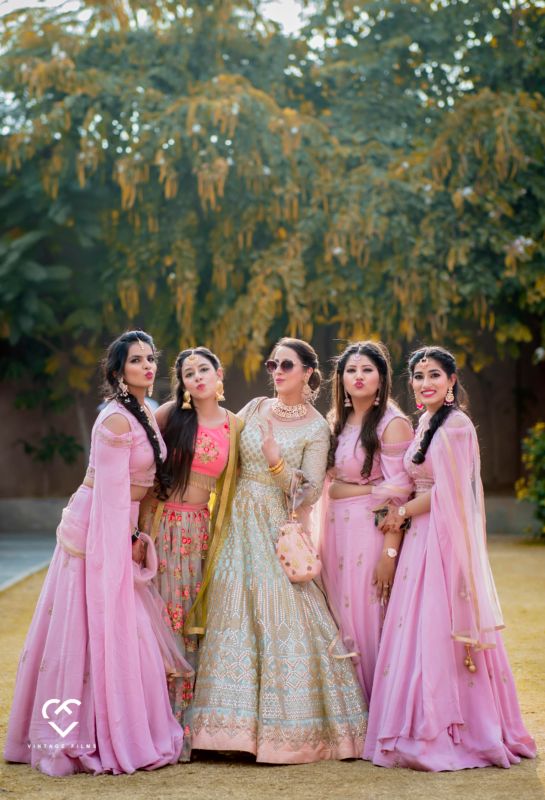 Image via Vintage Films
These BFFs matched the gold tone with the bride's outfit! Interesting, isn't it?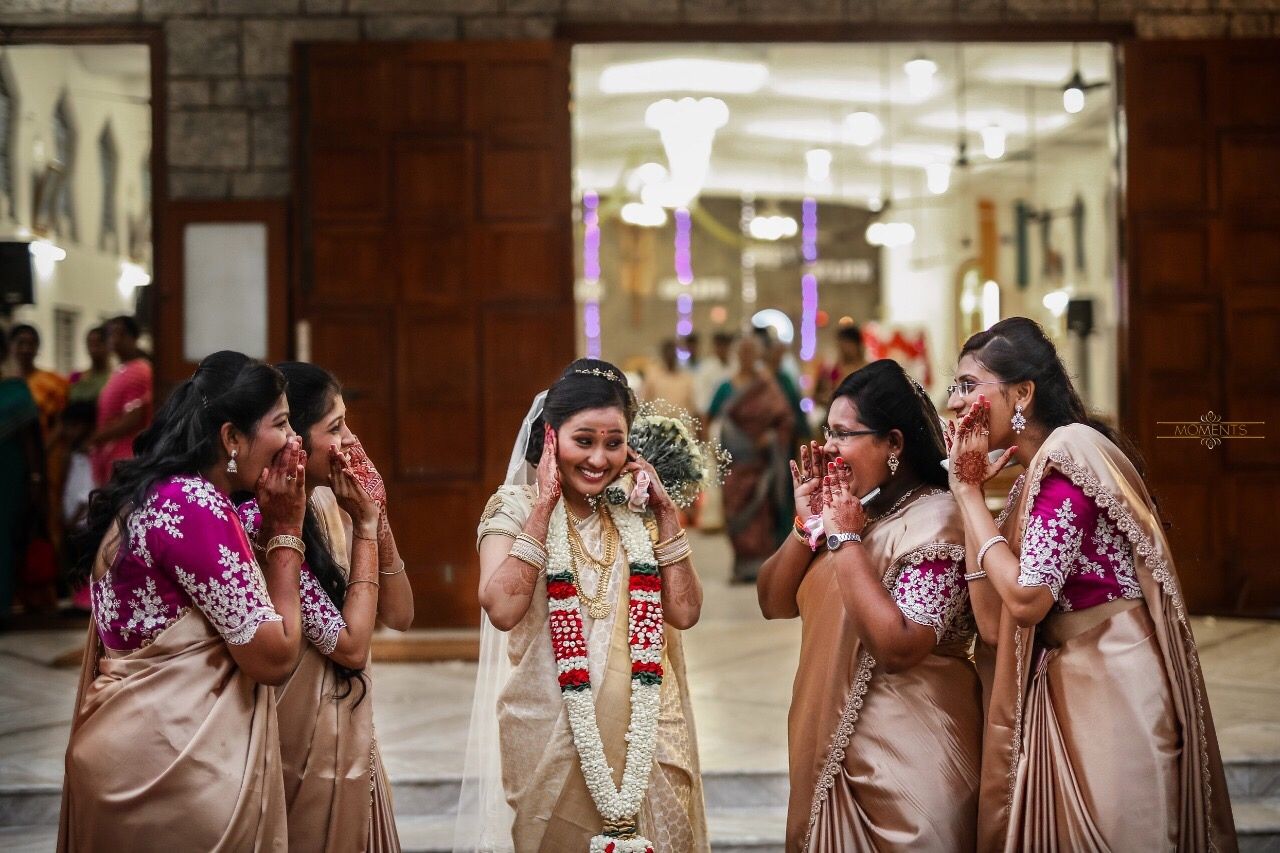 Image via Moments Photography
Amazing isn't it? After reading this post, we bet your girl gang will have no choice but to grant your wish! Psstt.. keep us posted if they do! ;)