'Build Your Bae' Is The New Game You Should Be Playing At Your Wedding!
BY Sakshi | 17 Jul, 2019 | 2004 views | 3 min read
One thing that really popped for us in this recent Roka we featured was a fun new game which we had never heard of before! Sakshi and Achal had an absolutely amazing Roka, but this game that they played during the ceremony is something that really caught our eye. 'Build Your Bae' as it is called is a fun game that the wedding planners Vivaha Wedding Solutions★ 5  came up with, and it is one game we highly recommend you try out at your upcoming wedding- and the best part is, not only is it easy to DIY, but it can be a total surprise for the couple!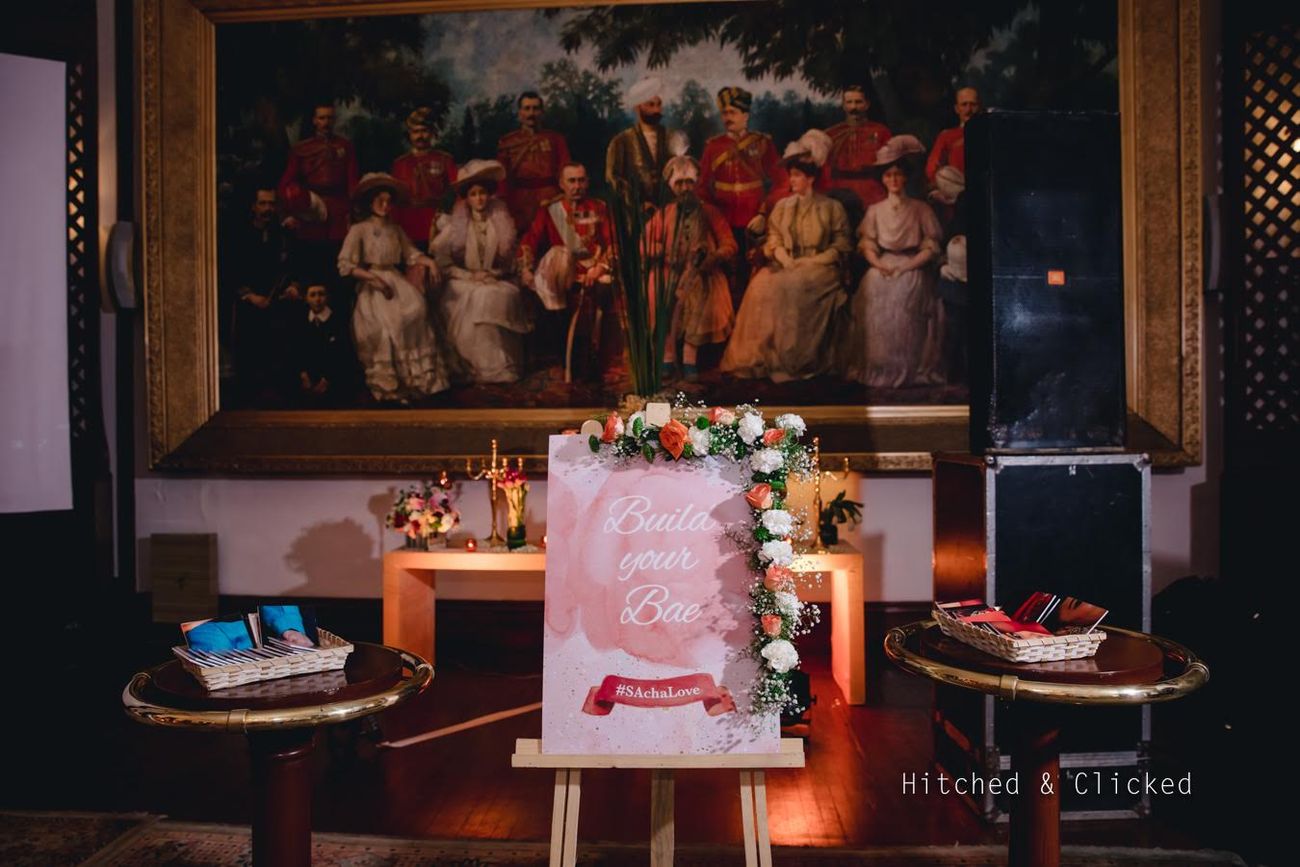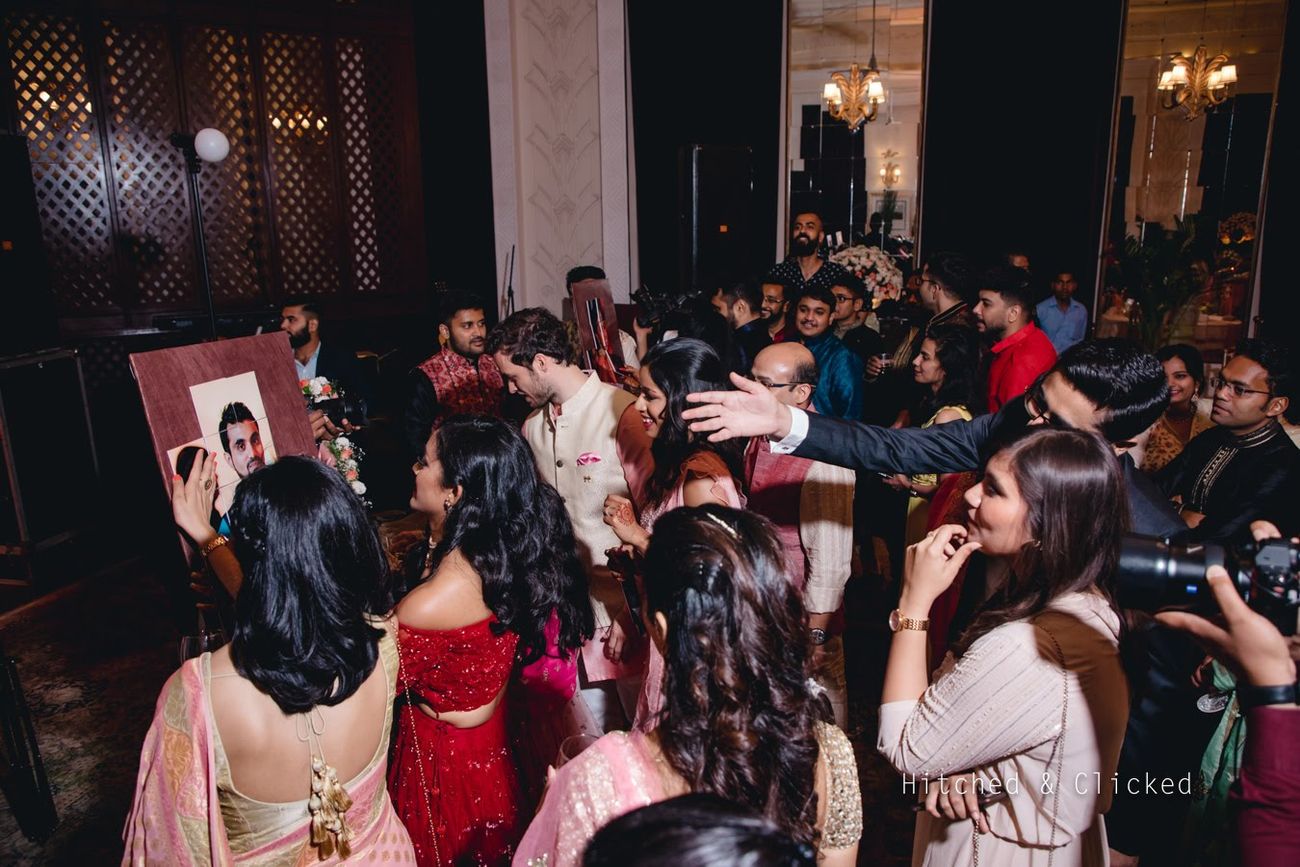 Requirements for the game
So the best part about this game is that it can be DIYed too. Here is what you need for it:
2 easel stands with a card board covered with pretty hand made pape.
2 individual pictures of the couple printed on a sunboard separately.. slightly bigger than A2 size. Cut into 24 pieces each.
Stick double tape at the back of every piece so that the pieces can be stuck on the cardboard/ chart to complete the puzzle.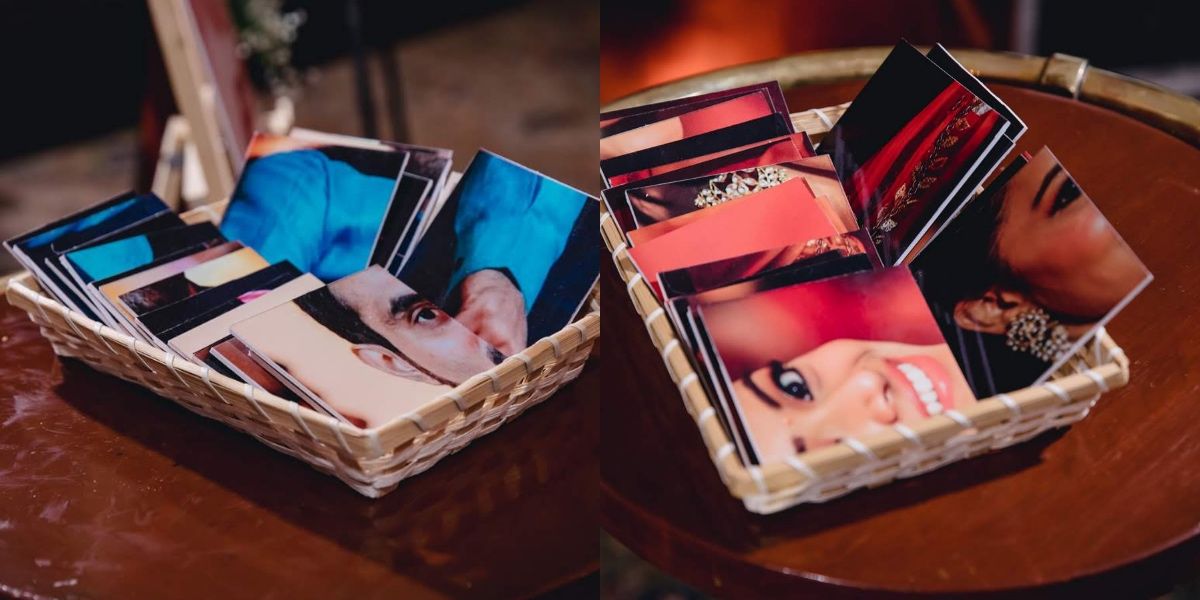 How do you play it?
This game is basically like solving a puzzle, and the puzzle is for the bride to put together the groom's face and the groom, the bride's. Show everyone including the couple the chosen picture for 10 seconds each, and then they have to go ahead and complete the puzzle. The one who is faster, wins!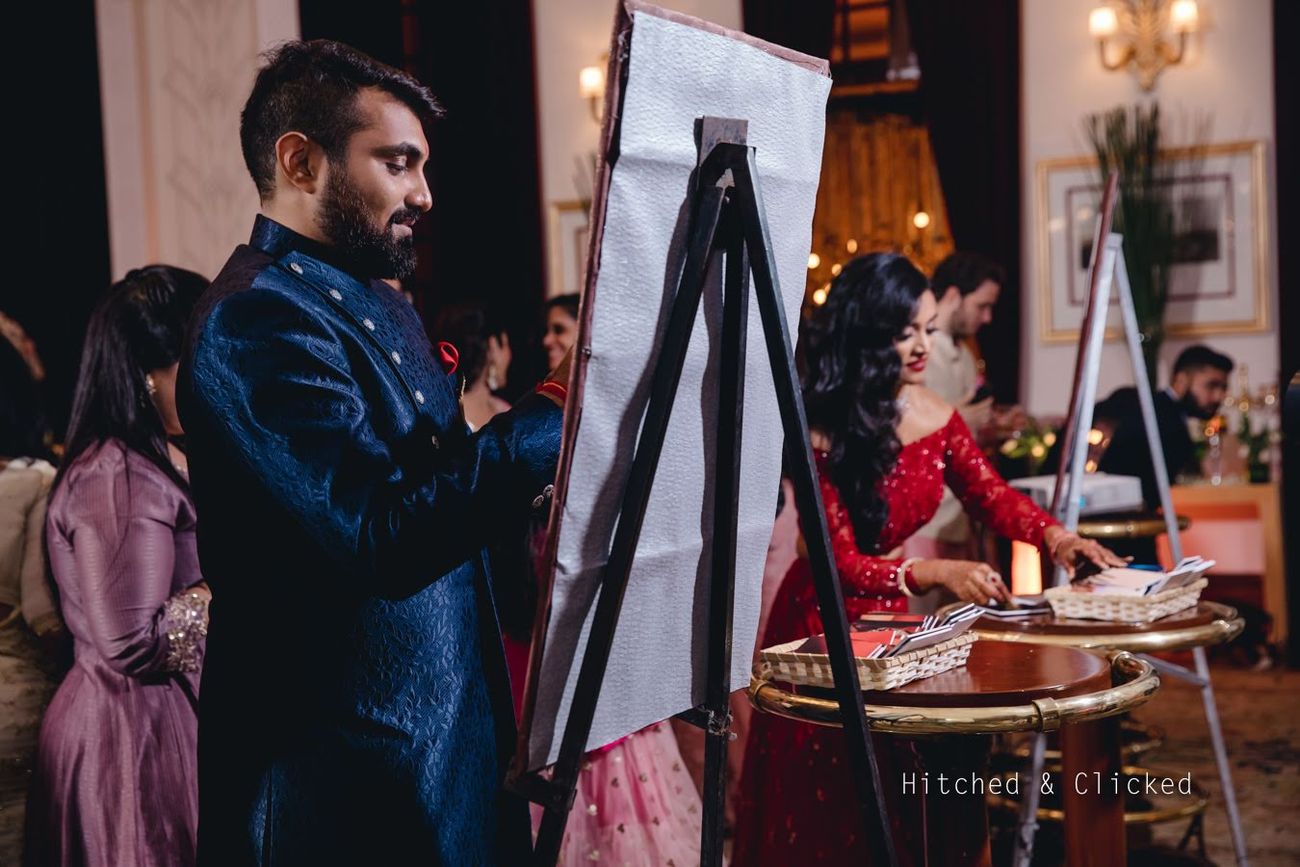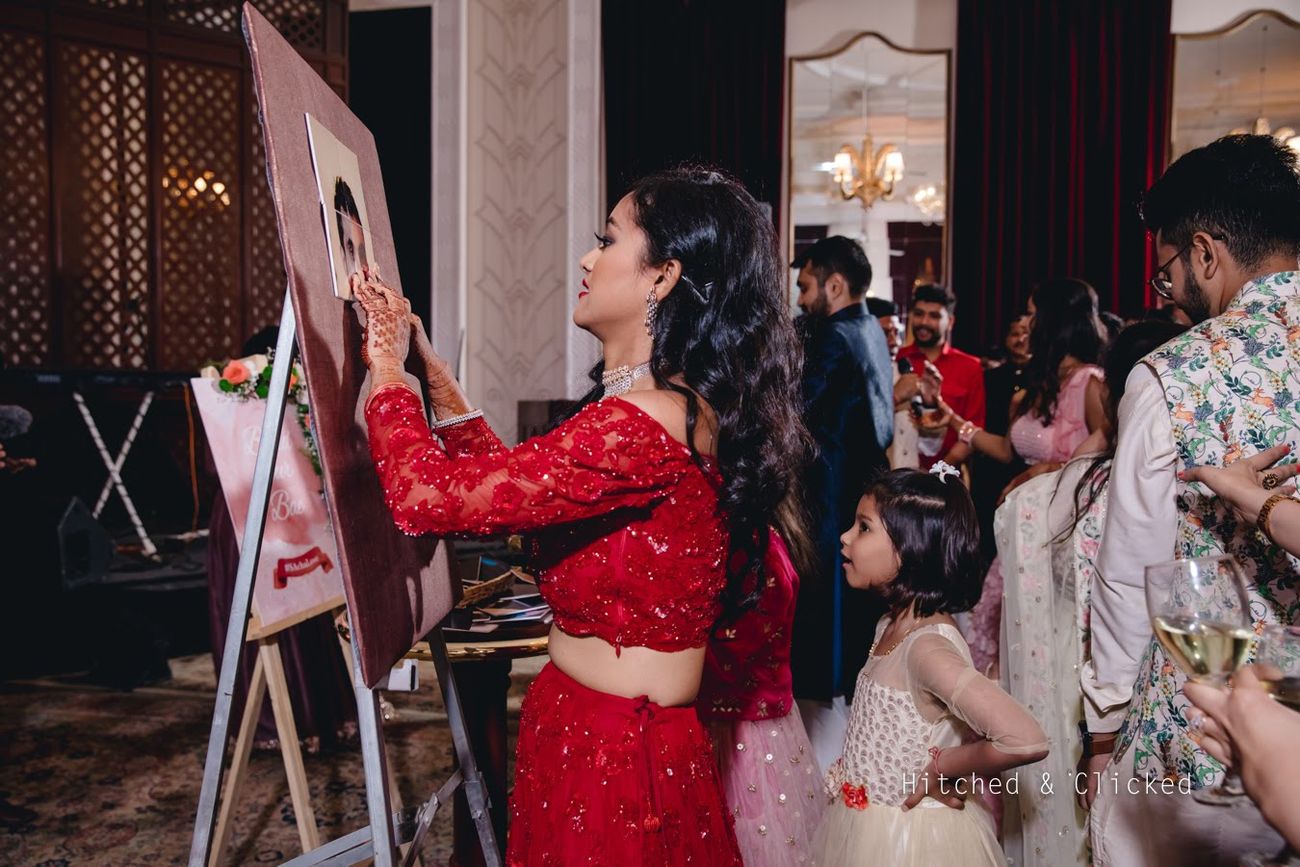 From the Planners:
We showed them the picture for 10 seconds each! Family and friends were cheering and helping them out complete the puzzle. This was the most interesting part of the Roka! And everyone was involved in the game, plus, it was a surprise for the bride.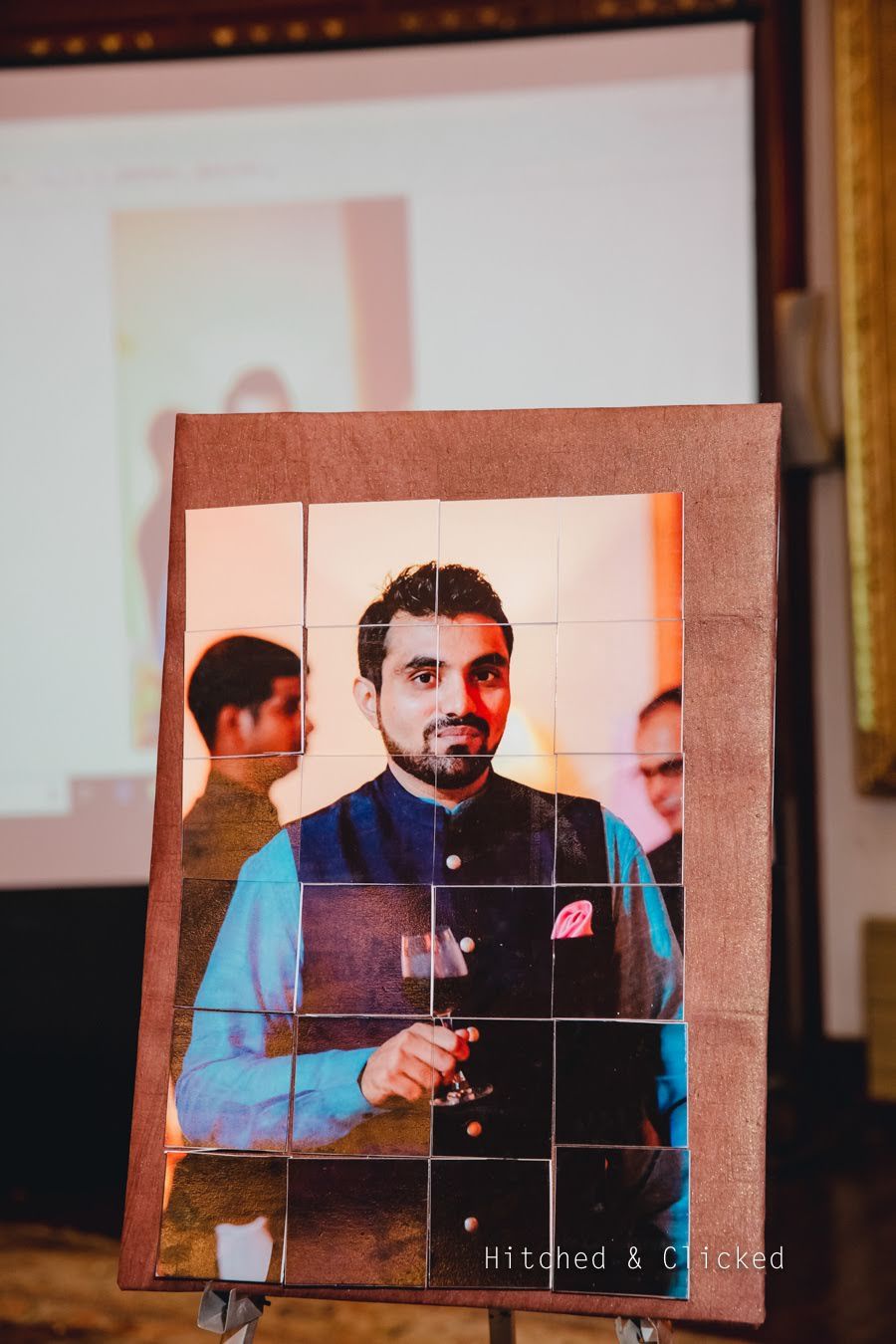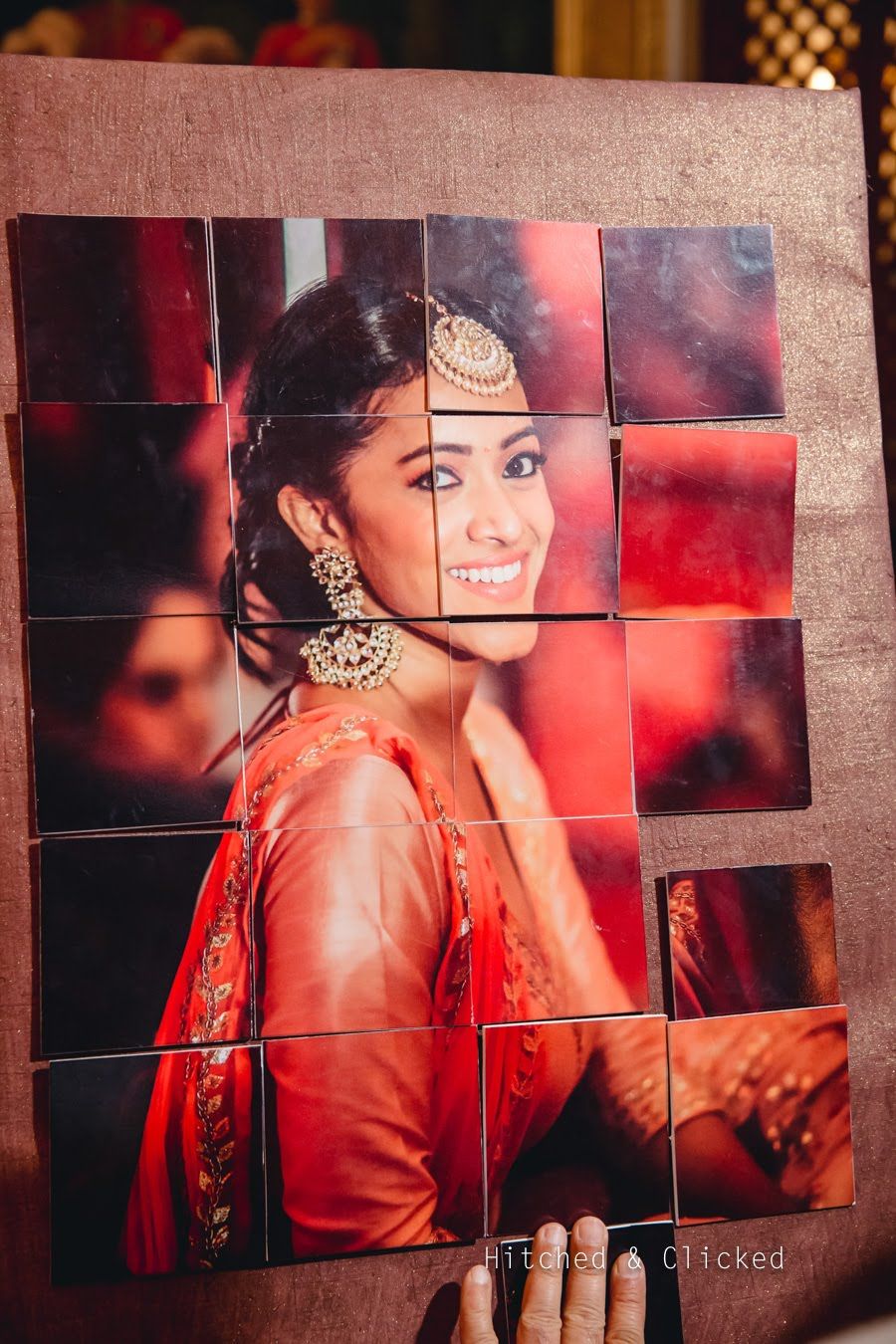 From the Bride:
'Build your bae' was a total surprise for me and my fiancé. It essentially involved solving a jigsaw puzzle of each other's picture. We were shown the respective picture at the beginning of the game for a minute and then we were supposed re create those pictures with the help of a box of mixed/jumbled up pieces of our faces. And, there were also some extra pieces to make the game more exciting and interesting. The game was overall a lot of fun as all the friends and family got involved and helped us through the game. This was basically my sisters idea as she wanted to keep some exciting game for the engagement. And, Vivaha wedding solutions helped execute everything perfectly.
Wedding Planning by Vivaha Wedding Solutions★ 5 , Photography by Hitched and Clicked★ 4.8