Bun vs Open Hair for Brides- We Asked The Experts!
BY Sakshi | 17 Feb, 2017 | 6318 views | 5 min read
The choice is real girls! Yep! Whether to choose to keep the hair tied up or loose is something every bride has to take a call on- whether you're Hindu, Muslim, Sikh or Christian. After all, almost every Indian bride has a head accessory for the wedding day- be it a dupatta or a veil.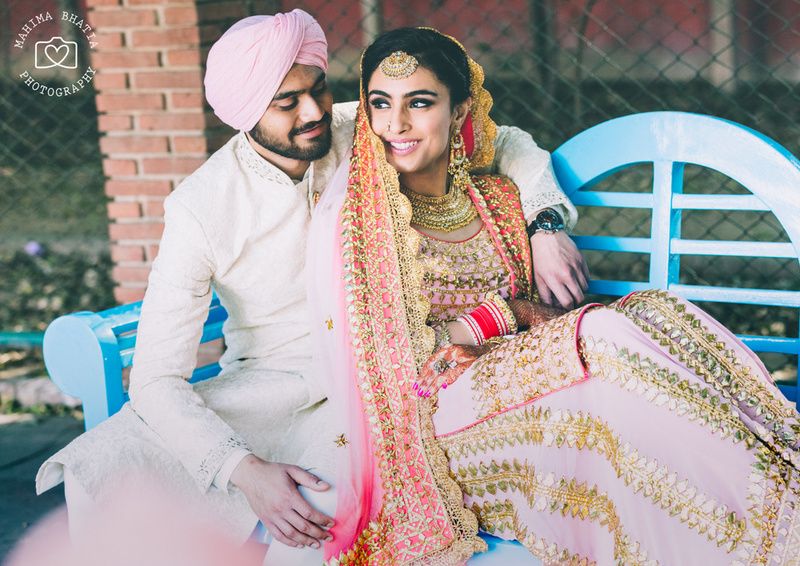 Mahima Bhatia Photography★ 4.8
While a bun has been the more traditional choice for a typical bride, these days we are seeing more and more brides rock open hair on their wedding day- leading to a confusion, 'cz both the styles look pretty awesome! Here are the pros and cons of each bridal hairstyle, tips as well as some expert opinion to make your decision easier!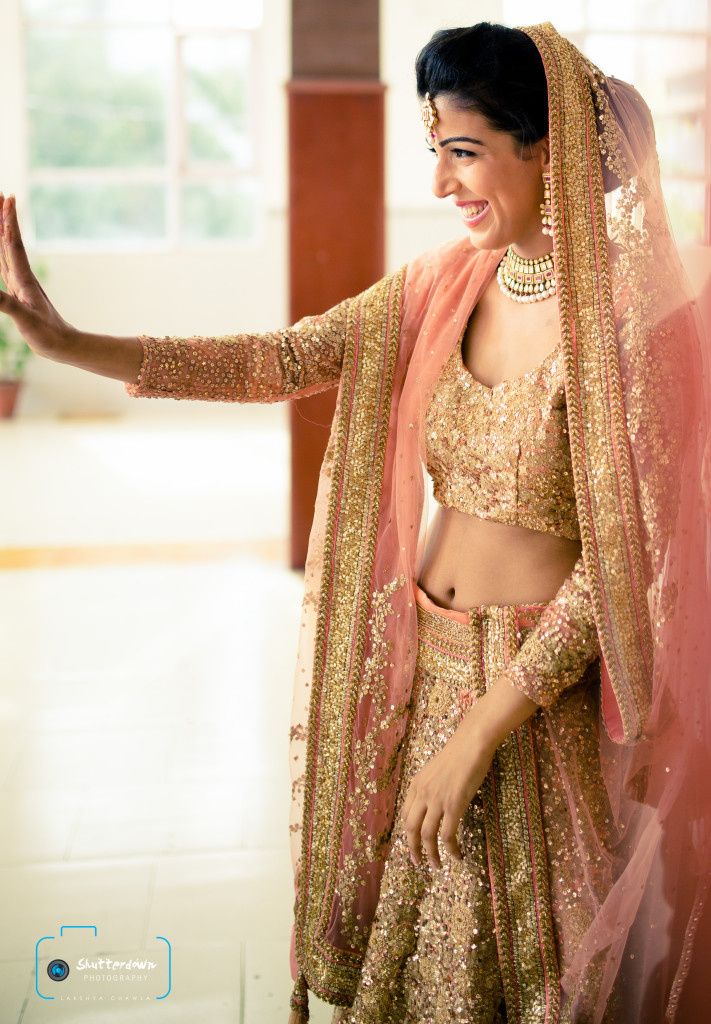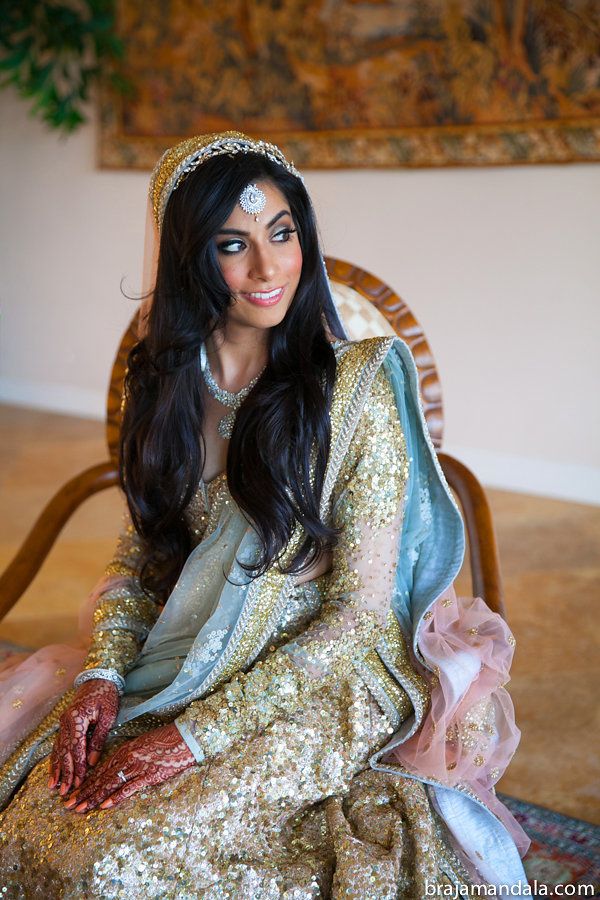 Image via Shutterdown - Lakshya Chawla★ 4.9 and Aishya & Rohan's Real Wedding
Bridal hairstyle with a bun
From sideswept buns, to structured and even messy or braided, there are a lot of different styles for a bride to choose from for her bridal bun.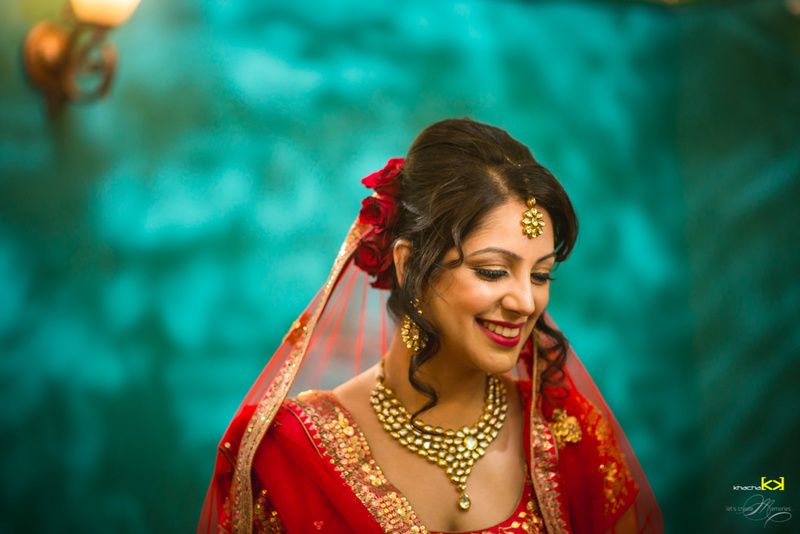 Image via Samridhi Thukral
Pros
Buns give a more 'bridal' look. A lot of the guests are going to be coming with open hair, so a well-styled bridal bun sort of makes you stand out.
The focus goes on your jewellery, especially if you're wearing a lot of bridal ornaments.
If you are going to be placing a bridal dupatta or veil on your head, the support it gets from a tied hairstyle is much more, especially for a dupatta.
If you have short hair, this is a better option, since extensions can be put and tied up and covered with flowers, which will look more natural.
Cons
It takes a lot of effort to set the bridal hair with a bun, so adjusting and readjusting time and again is not an option and isn't easy as well.
A bun might not look as flattering for those with a round face or chubby cheeks, as it can make you look chubbier than you are.
A tight bun does not suit a lot of faces including long ones. So you can consider getting something that's a bit messier or with some strands of hair loose on the side.
Bridal hairstyle with open hair
We have our gorgeous Muslim brides to thank for this inspiration, which is catching up really well!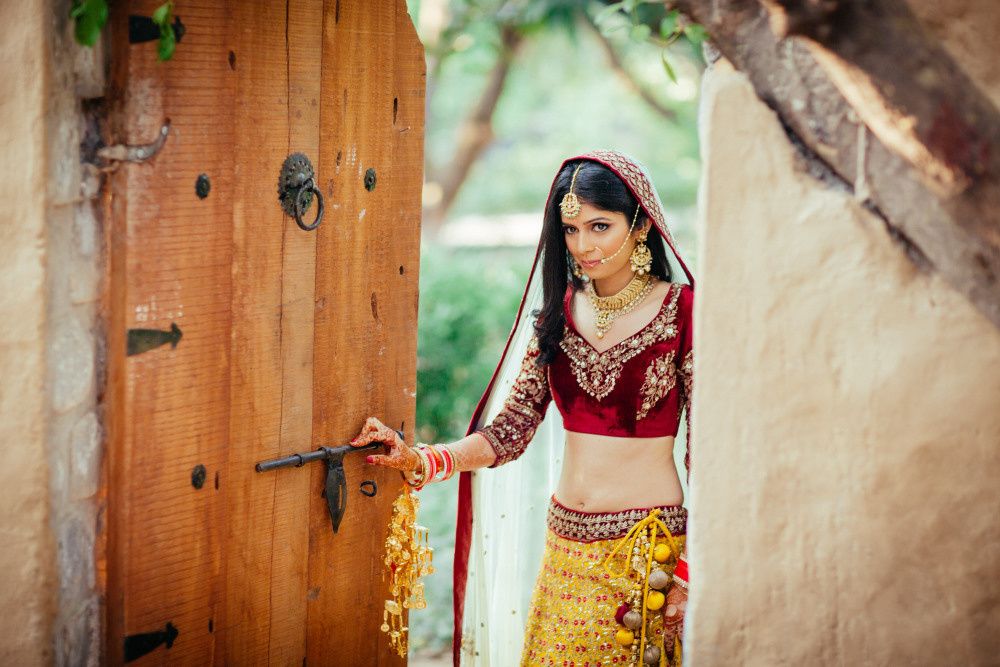 Image via Pashyanti and Sahil's Real Wedding
Pros
Looks refreshing and new to see a bride rock an open hairstyle on her wedding day. Does set you apart from the rest of the brides.
Is a more carefree style- you can make adjustments to the accessories and dupatta/veil.
If you have gorgeous hair, then you get to show off your mane in all its crowning glory!
Brides who have a round face or chubby cheeks can actually consider this style, which will flatter the face more.
If a modern bride/ boho look is what you're going for, then this works well.
Cons
The hair will not be as 'set' as they would with a bun in case of a veil or dupatta.
The hairstyling options sort of get limited- it's either side swept or loose on both sides.
If you have already rocked an open hairstyle on the Mehendi or the Sangeet, then opening your hair on the wedding day will make your look pretty similar despite the change in outfit and accessories.
Hair can get tangled in the hair ornaments or earrings which can be very uncomfortable!
Hair could get frizzy or flat by the end of the day, which can look bad.
Not the perfect choice for a bride with short hair, as extensions can look messy after a long day.
We asked a few Makeup Artists to tell us which style they prefer for brides!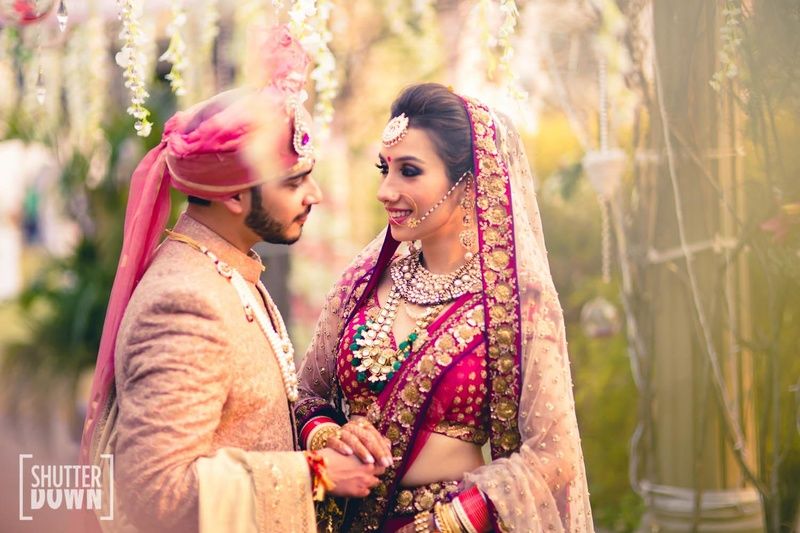 Image via Shutterdown - Lakshya Chawla★ 4.9
Pooja Sonik from
Pooja Sonik Hair and Makeup
says, "I personally prefer brides with a bun. There could be so many variations of buns. People who don't like a very tight or a typical bun look can opt for a messy or looser bun and can still have the dupatta pinned easily. The open hair look with a dupatta has typically been associated with Muslim brides, but now quite a few Muslim brides are opting for buns, and Hindu brides are choosing to leave their hair open, which is good as everyone is experimenting!" MUA Anjie from
Anjie Gogna Makeup
says, "I would go with the bun. There's already so much going on with traditional Indian bridal wear - the dupatta, the head jewellery, sometimes even the nose ring. Having the hair pulled back into a bun helps ensure that the bride's beauty shines through all this. There are so many modern ways to bun up the hair. Brides no longer need to be restricted to the traditional tight, high bun!" Kisha from
Mumbaimakeupartist by Kisha
says, "A lot of brides these days still like to keep it traditional with an elegant bun or messy bun which suits almost every face shape. Open hair with some beautiful waves and extra volume is also catching up! But the eventual decision will also depend on your complete look- the outfit, makeup and accessories also play an important role in choosing the bridal hairstyle. Make sure to get some professional advice depending on all these factors."
So, which one do you prefer?