Can You Imagine A Wedding Without A Mandap? This Couple Had A Wedding Under A Tree!
BY Soha | 01 Sep, 2018 | 2525 views | 2 min read
Let me tell you a secret - I am obsessed with floral mandaps! My phone gallery is full of their pictures - mandaps done in pretty white flowers, on the beach, in a banquet, floating mandaps, dome mandaps; you name it, and my phone will have a picture! So when I came across a wedding without a mandap, I was stunned!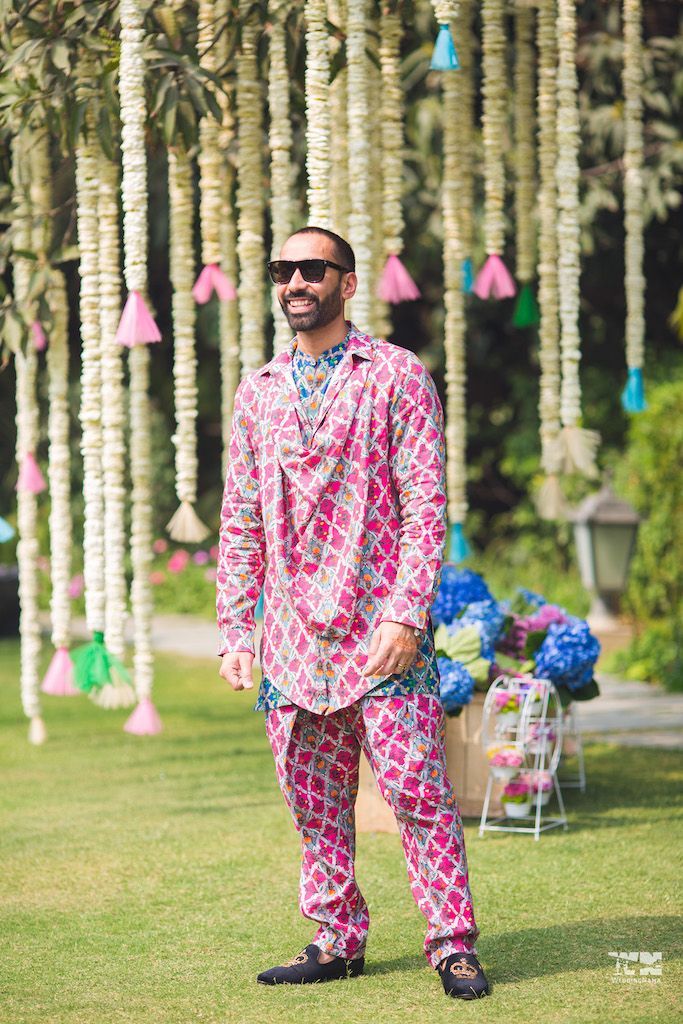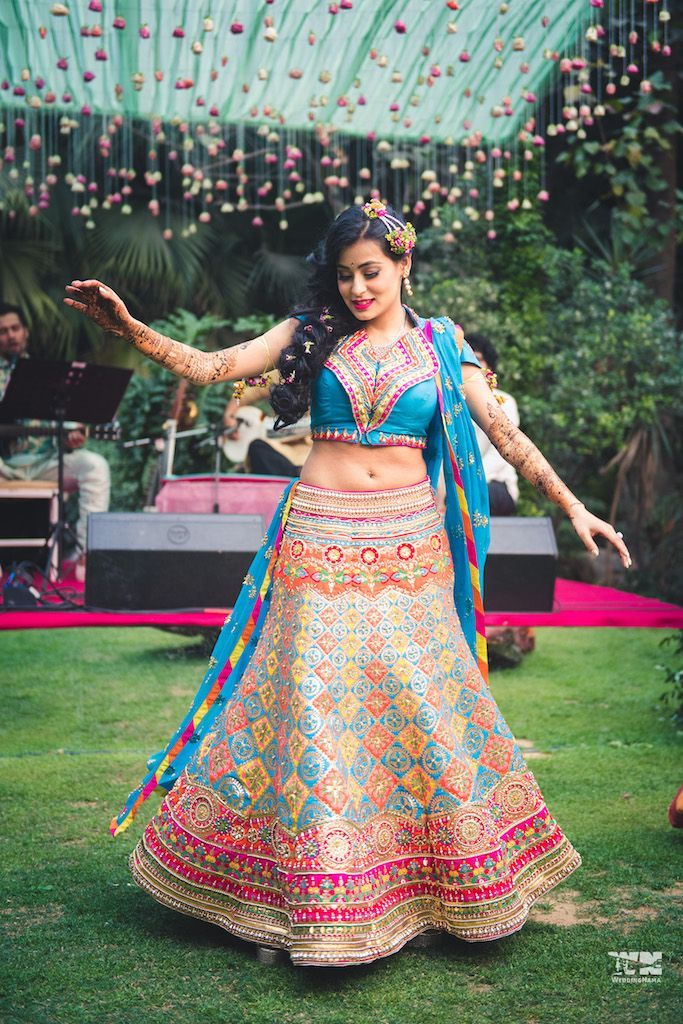 Shot by WeddingNama★ 5
Aashna and Bhisham  recently tied the knot at Karma Lakelands and the celebration was a riot of colors! From stunning decor to quirky outfits, this wedding was the highlight of our week! While the bride wore an asymmetrical pantsuit, the groom wore a quirky blue jacket for the sangeet with the coolest patch-stickers- a crown, a camera, some alcohol and what not! For the mehendi, he was dressed in a quirky pleated pink kurta that was a true showstopper! But that's not all.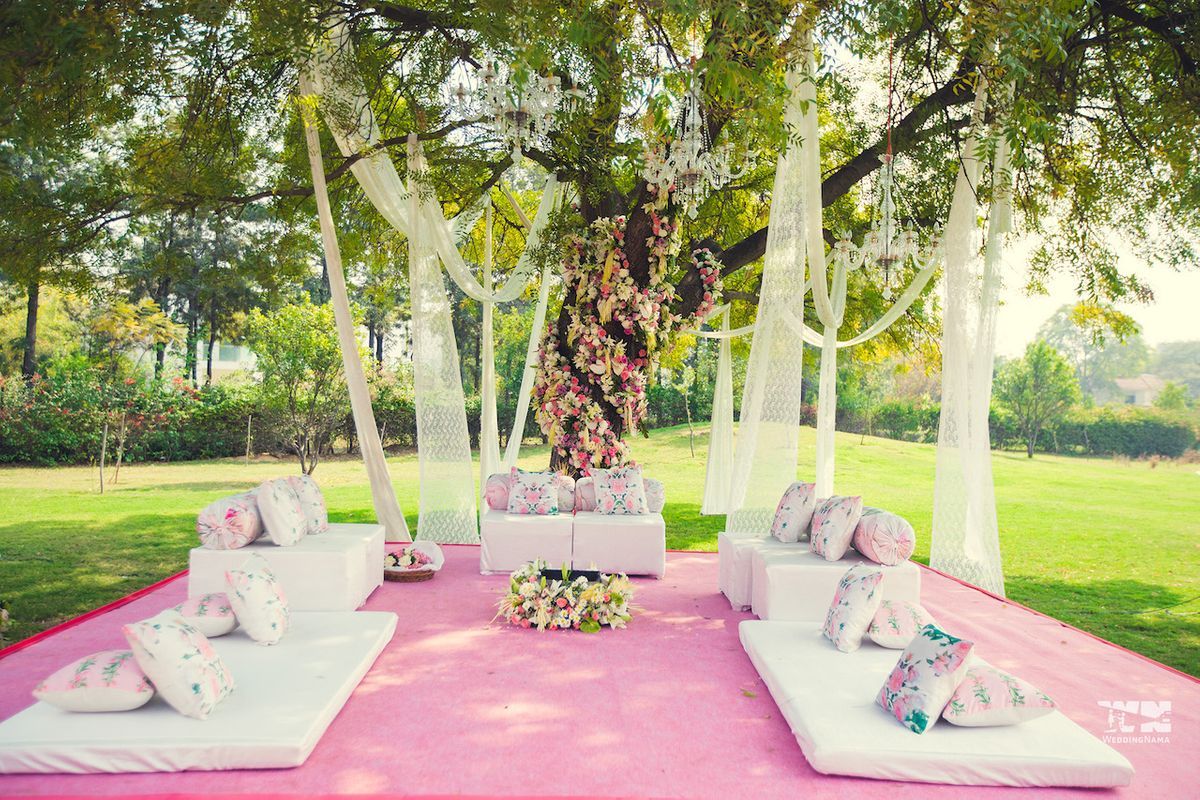 The couple had no mandap at their wedding. Instead, all ceremonies were organized under a tree! This cherry tree had been incidentally planted by the bride's father years ago!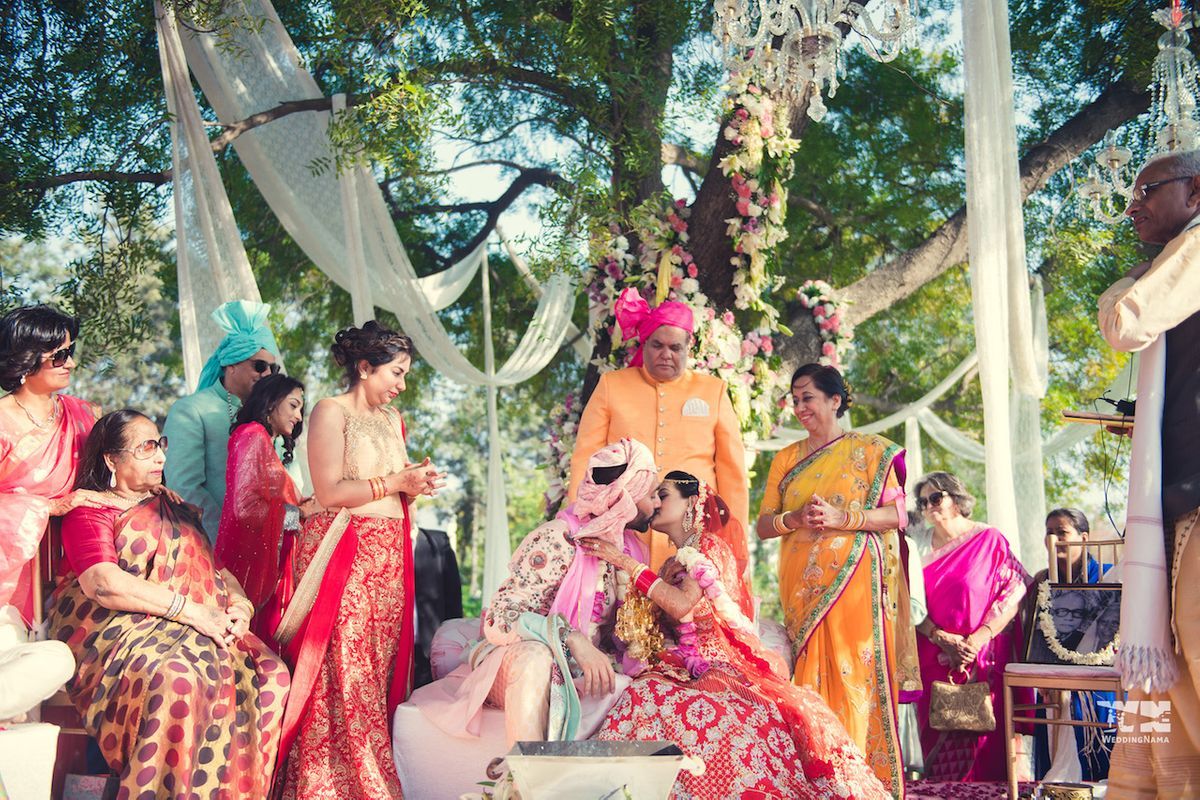 Decorated with flowers, loose sheer curtains hung from the tree, making the setup look visually stunning! Completed with a classy seating arrangement in complimentary hues by Aura By Gautam Vedi★ 5 , the decor truly bowled us over!
This was the first time we came across a wedding without an elaborate mandap. Just a tree decorated for the ceremonies. But is this a new trend we are spotting- what do you think?