Cool New Baraat Ideas For 2023 That Are LIT!
BY Sakshi | 07 Jun, 2023 | 11677 views | 5 min read
Why have the same old Baraat that probably everyone in your wedding has already danced to, including you yourself? Well, it's 2023 guys, and it's time to do things with a little twist! Make your baraat one to remember, and for all the right reasons! So here are some cool trendy Baraat ideas, which are great to take inspiration from if you have your wedding coming up!
Starting up with our grooms who have just the right amount of 'swag'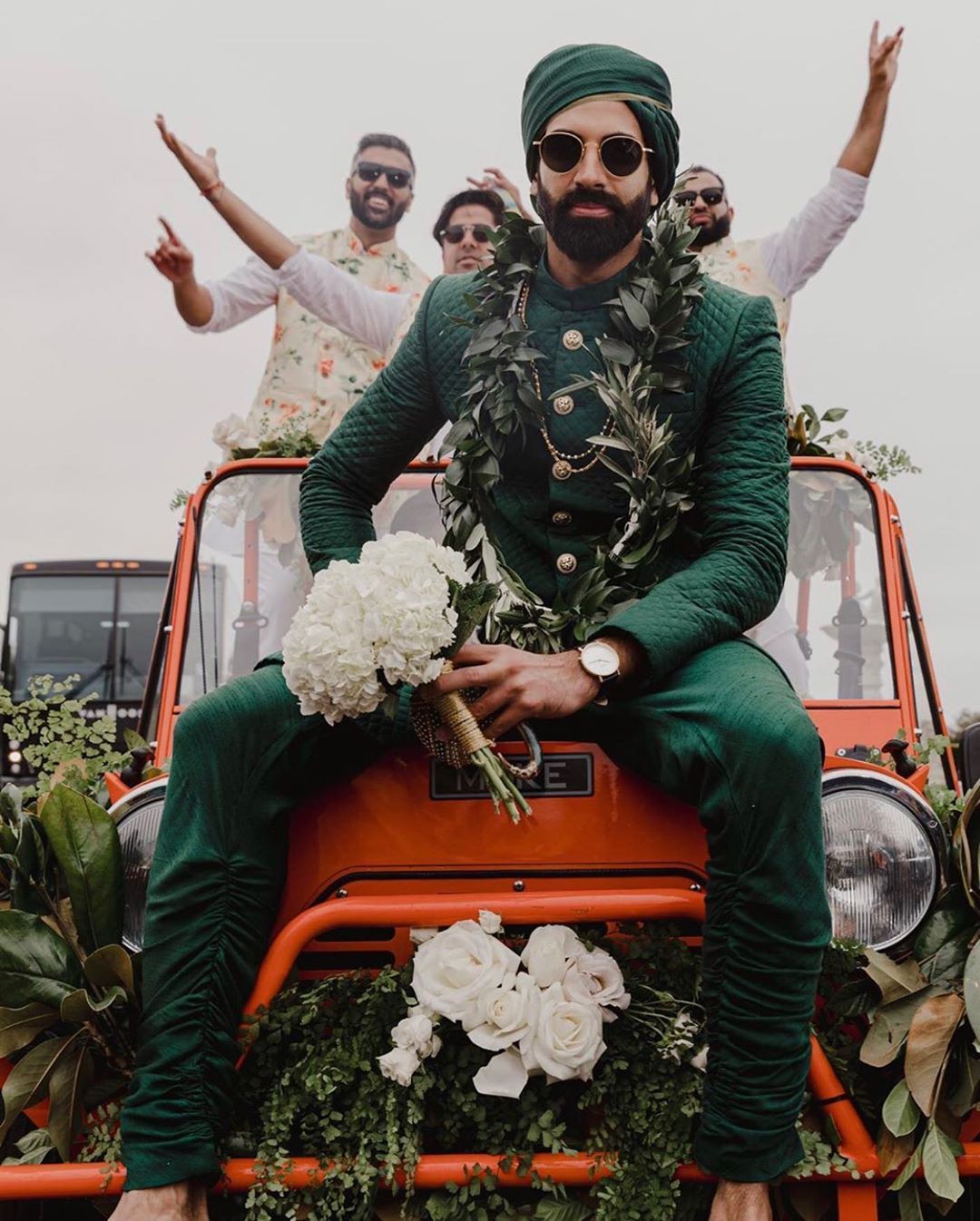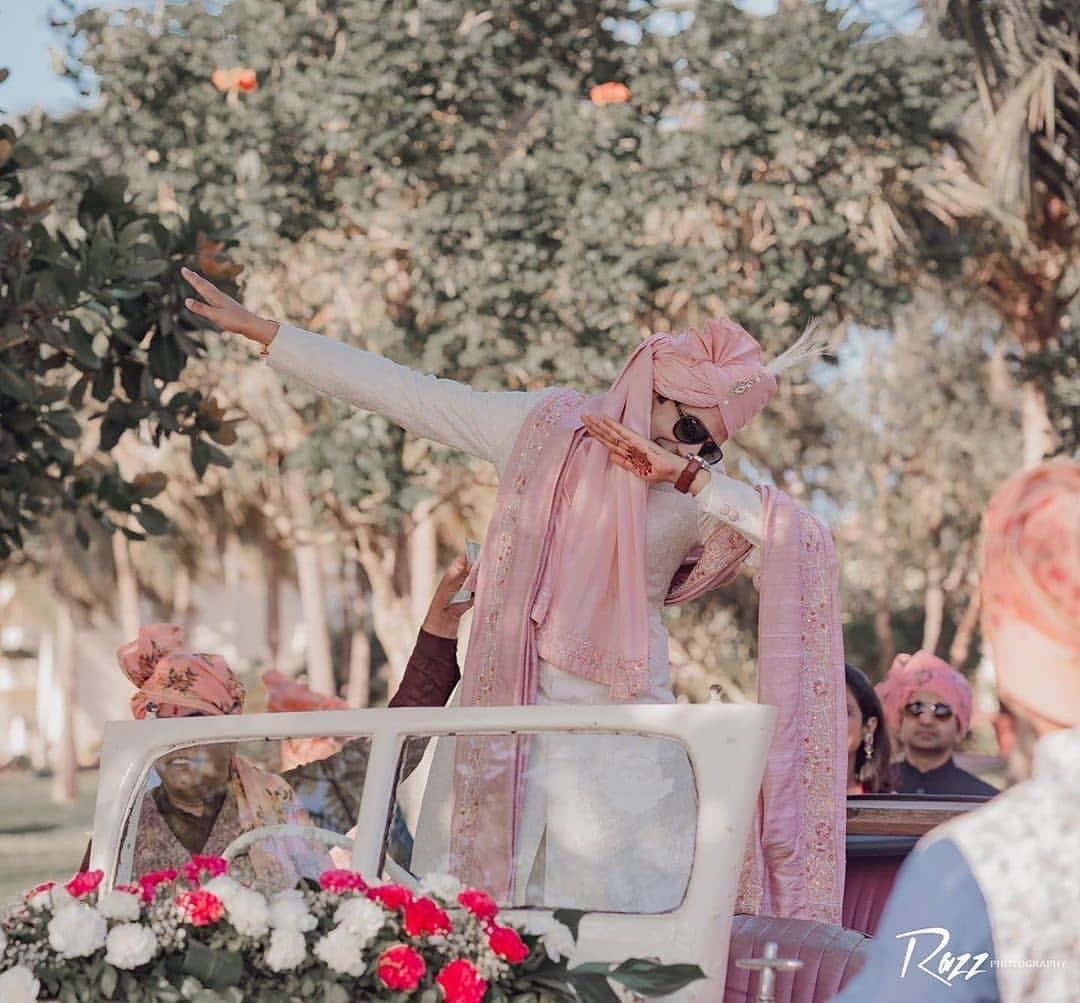 Images via: Razz Films And Photography★ 5
These groomsmen are owning their wedding day with a killer combo of style and sass. All eyes are on them and we're wondering if there's a cooler way to make an entrance?
Enter with your 'girls' instead of your guys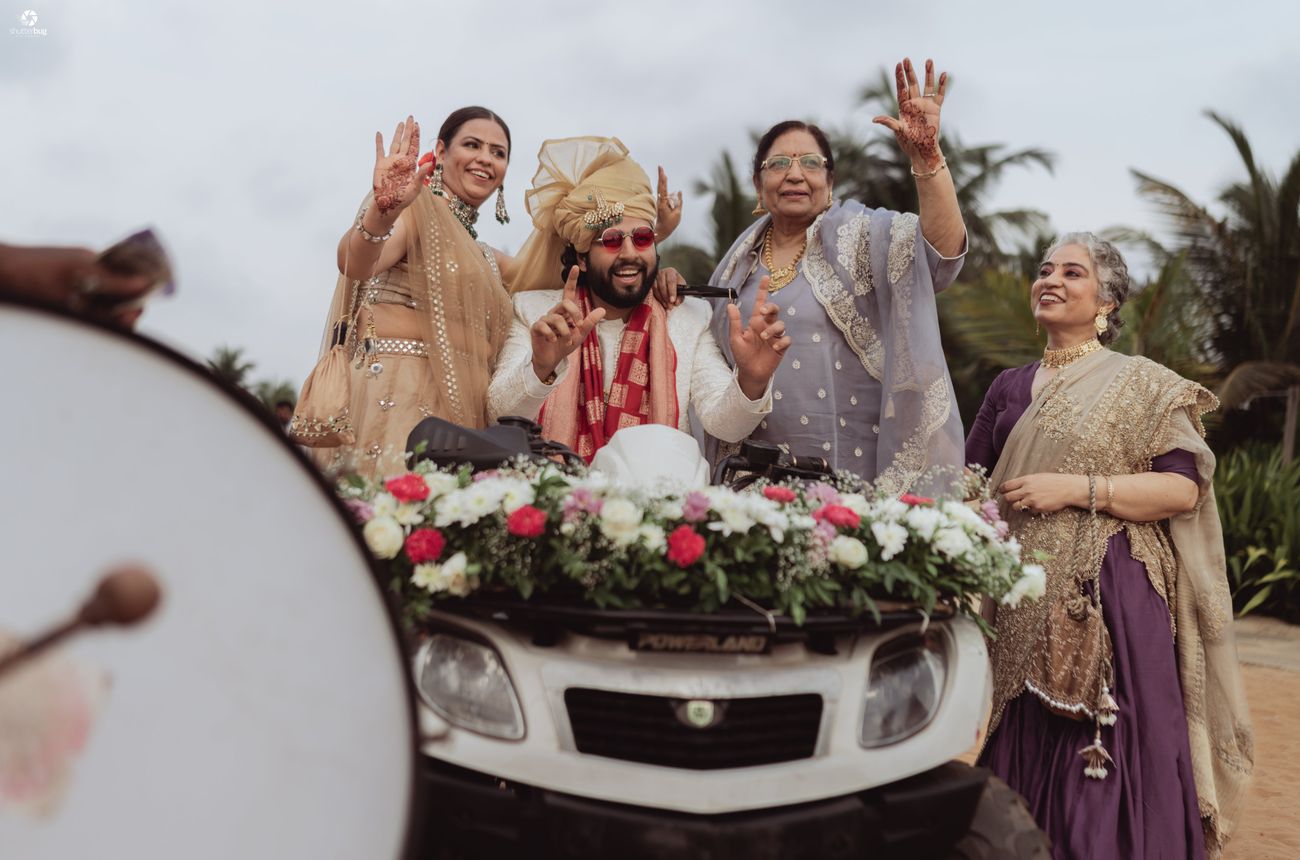 Image via Tanya and Anmol
This groom chose to enter with his mum and other important women in his life, which we think is super adorable!
The colour-coordinated OG Gang!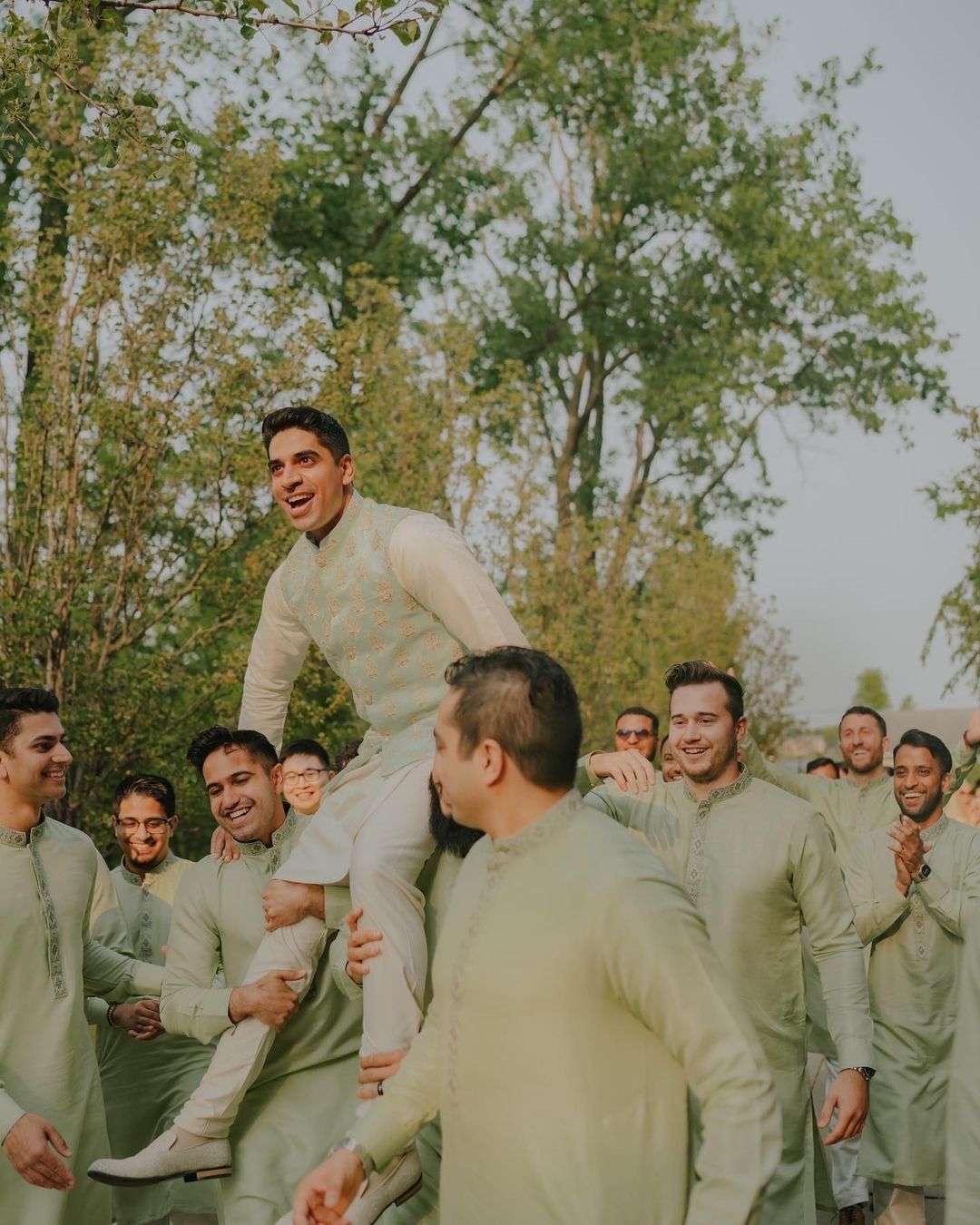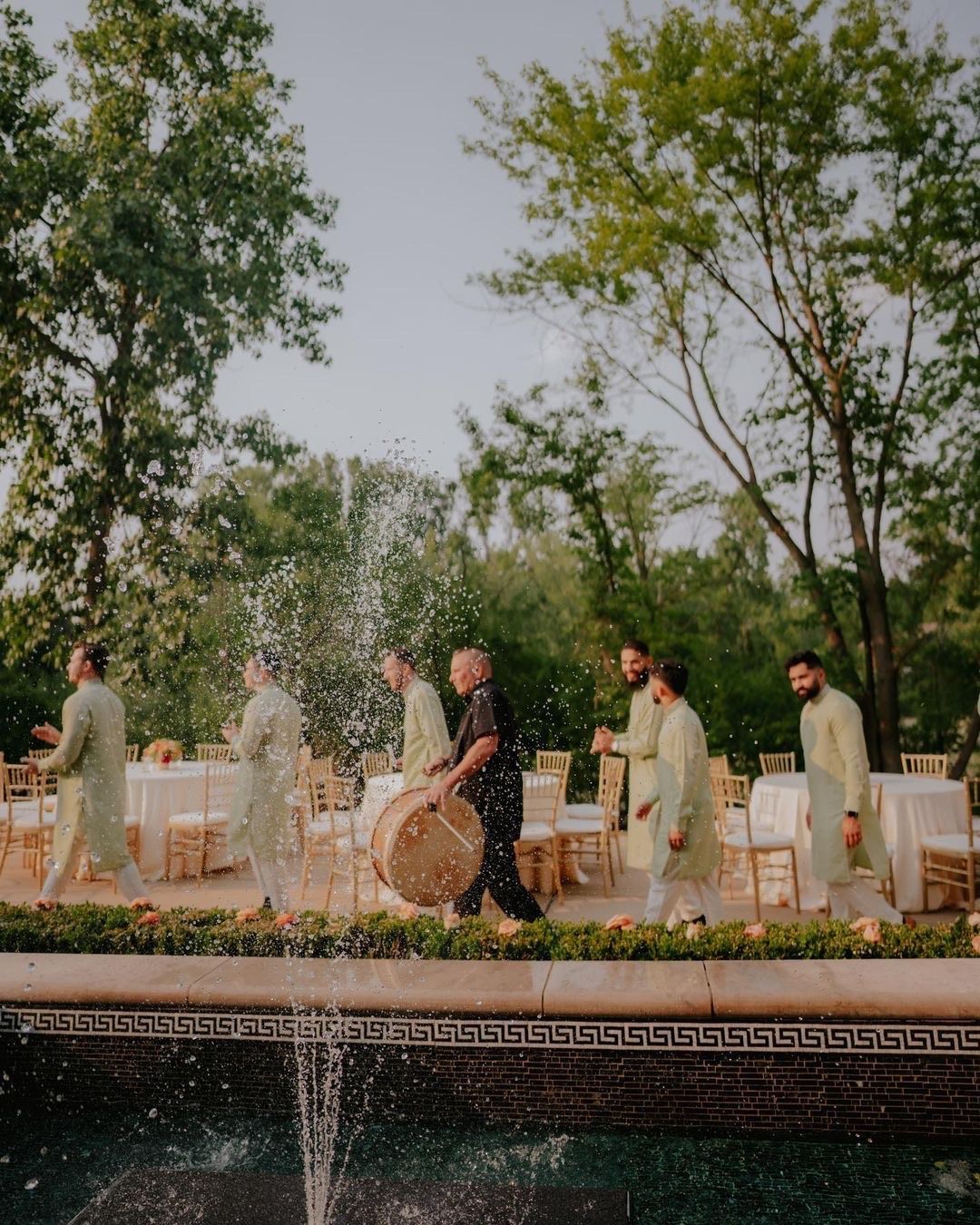 Images via: @saraidress
Dapper Squad Goals: Check out these suave groomsmen rocking their coordinated outfits with a whole lot of charm and finesse. They've got that stylish swagger as they join the groom on his big day adding a touch of class.
This cutesy entrance idea!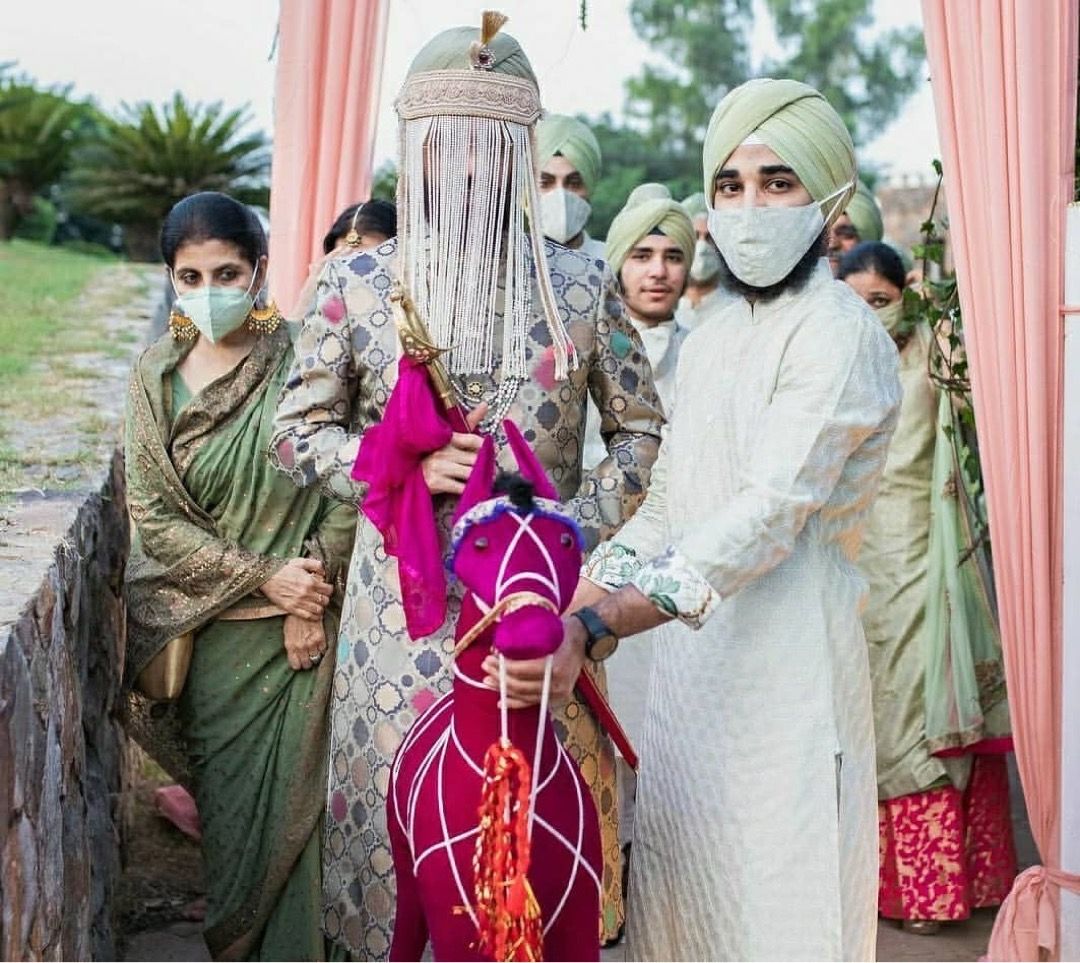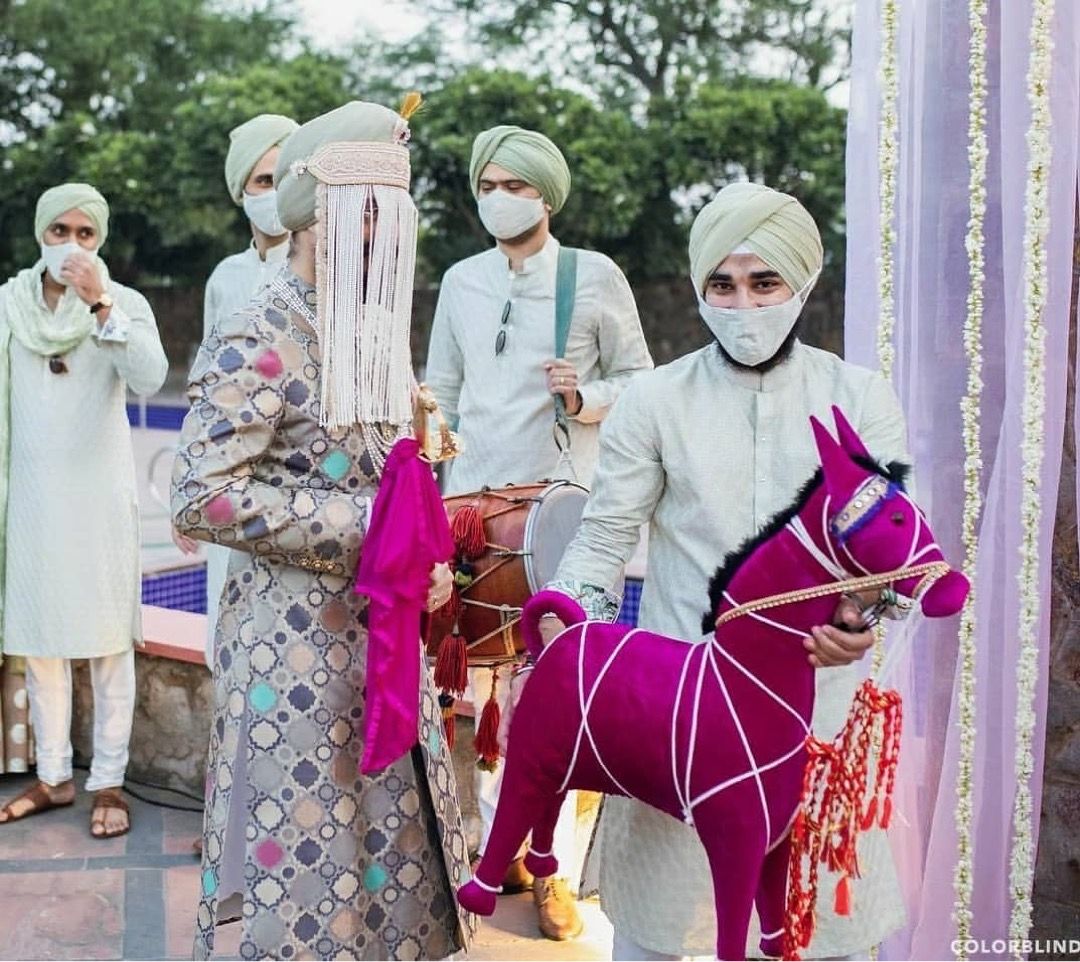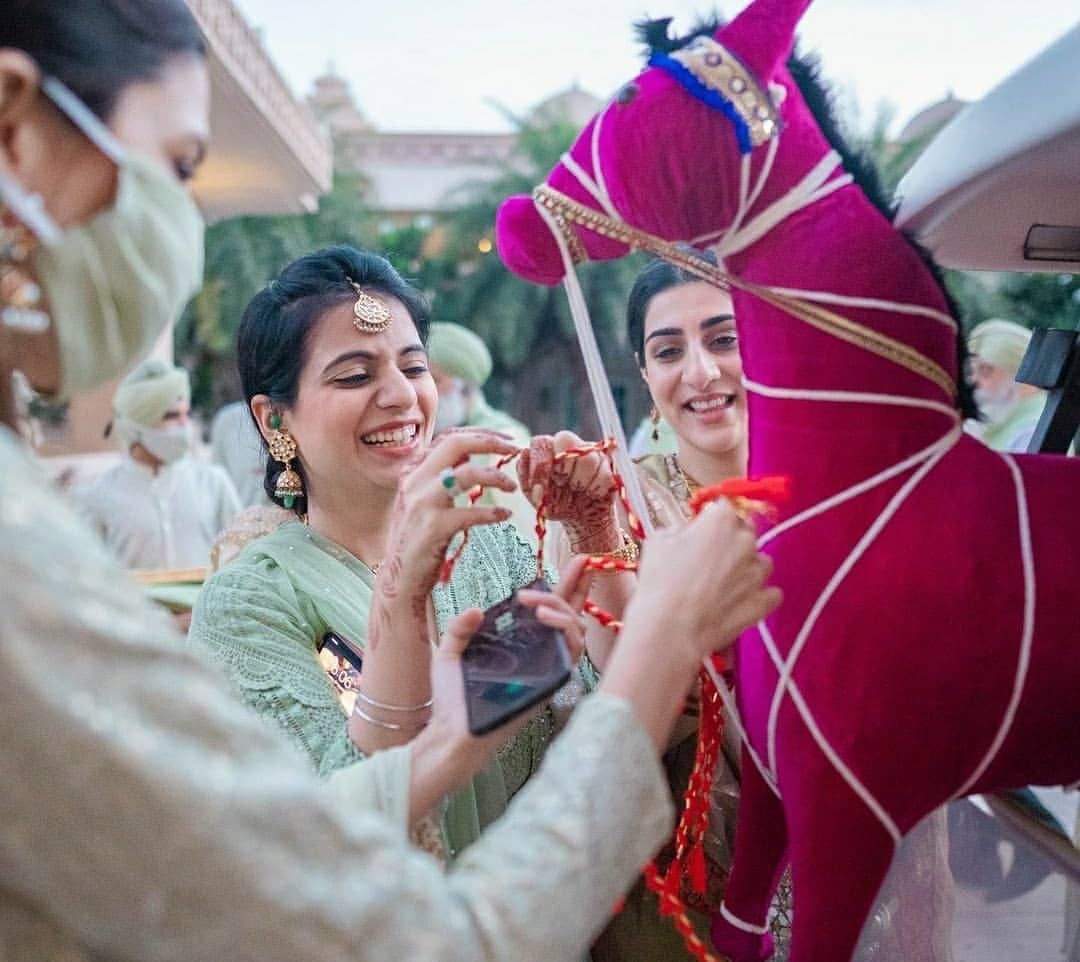 Images via: Colorblind Production★ 5
Grooms, how about embracing a wedding entry that not only showcases your style but also spreads a message of kindness towards animals? So compassionate and unique!
Enter in a way no one could imagine
Image via Aditi and Pankaj
This groom entered on a skateboard with his men in tow on segways! Isn't that something to remember?
One with the cutest groomsmen!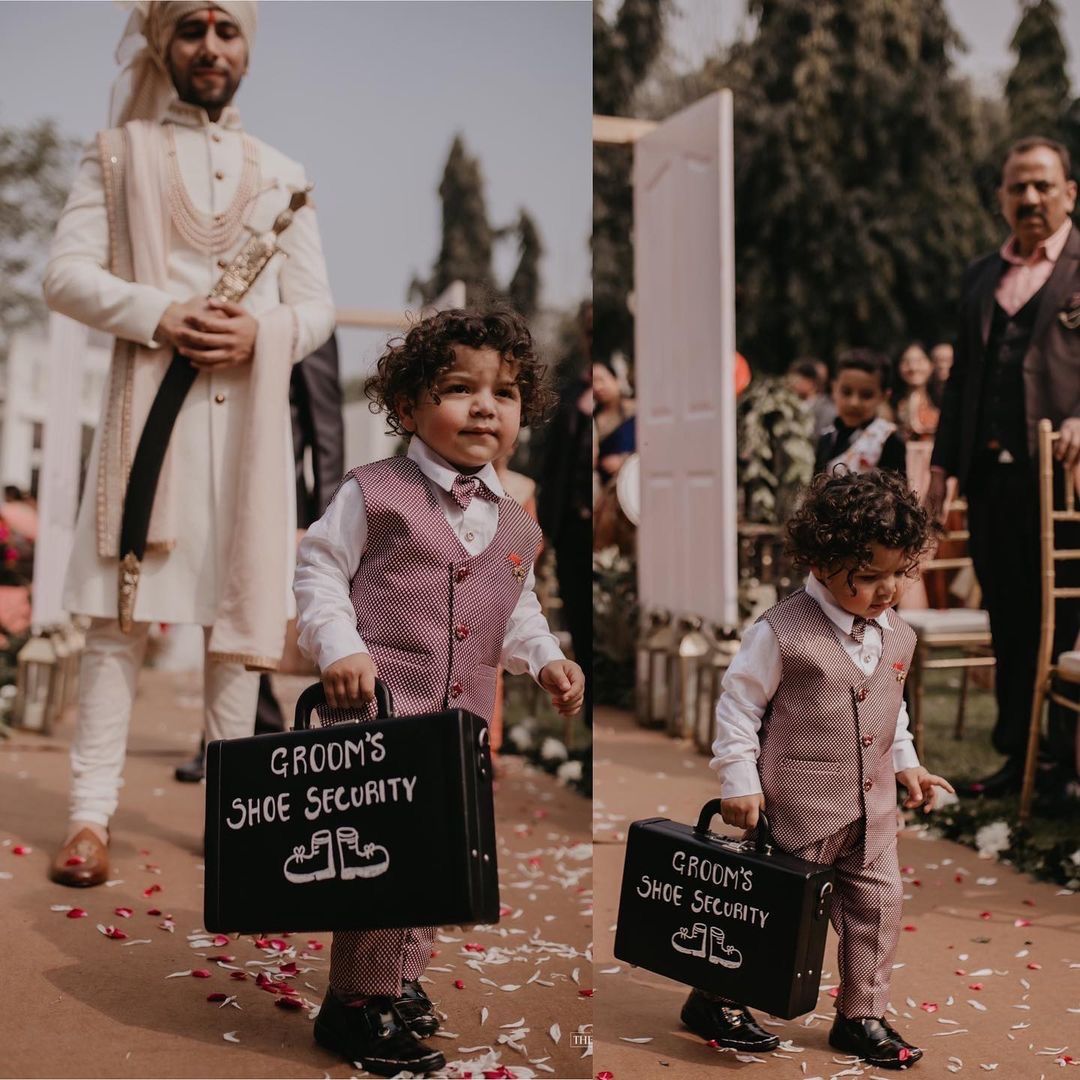 Images via: The Wedding Files★ 4.9
We bet you couldn't stop aww-ing after seeing this adorable lil' security groom's shoe security squad.
Leveling Up the Game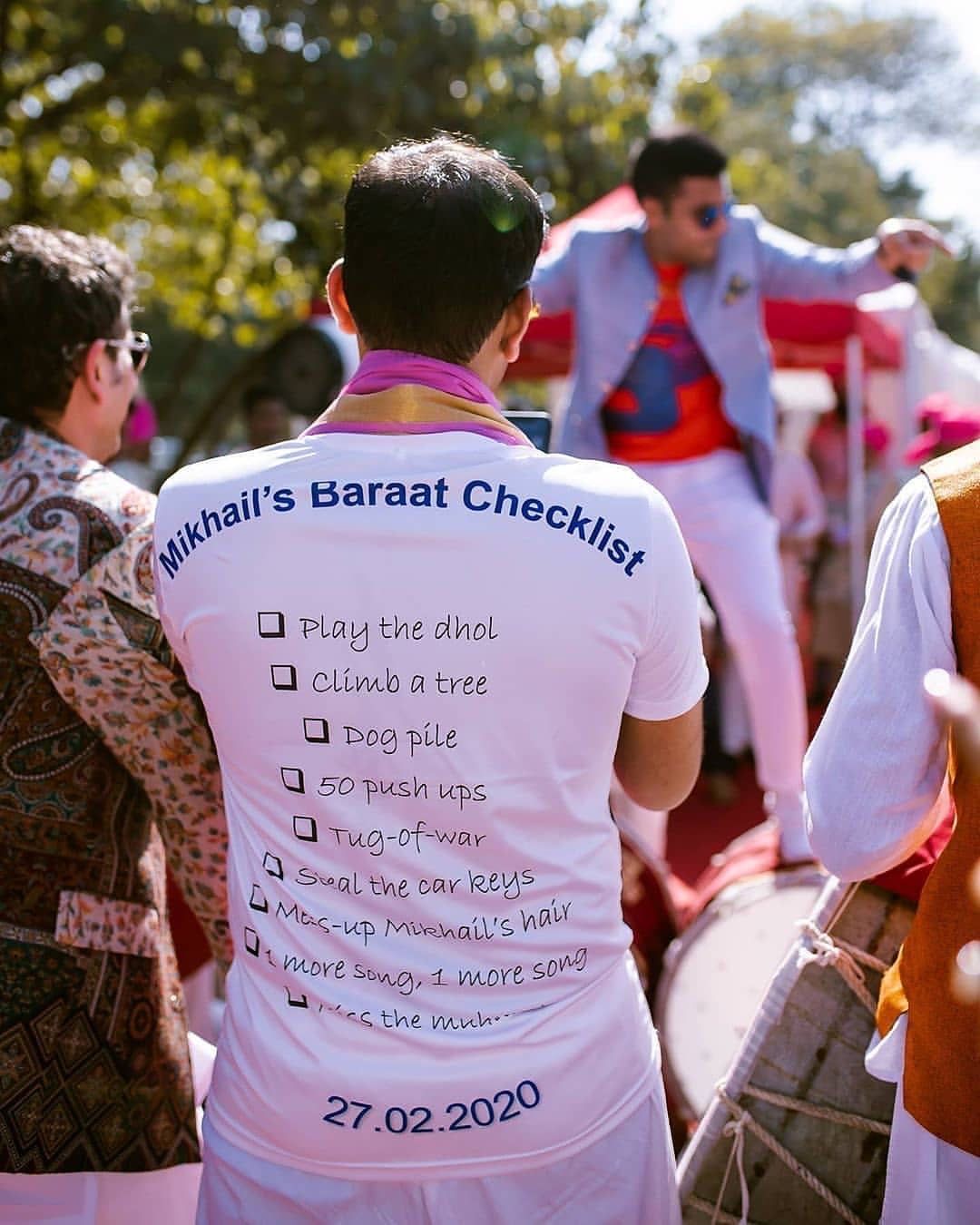 Images via: The Photo Diary by Monisha★ 5
When a checklist comes into play, you know things just got serious, are we right? These groomsmen mean business as they tick off every box with style and finesse. They've got the game on lock, and we're here for it.
How about this fun bike ride?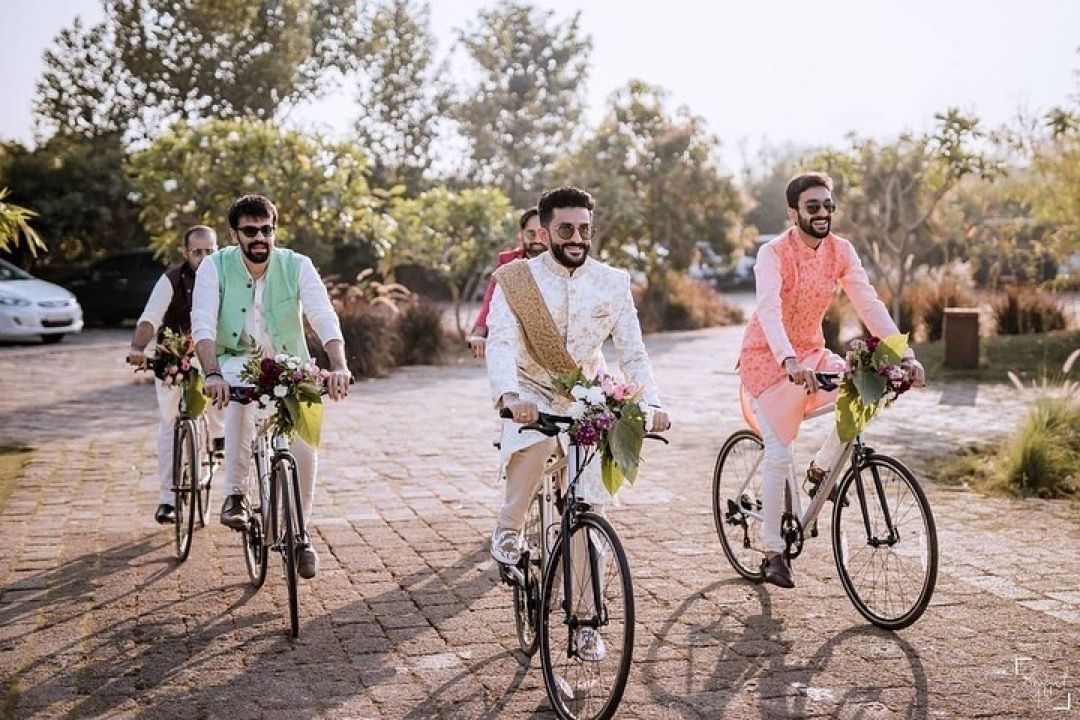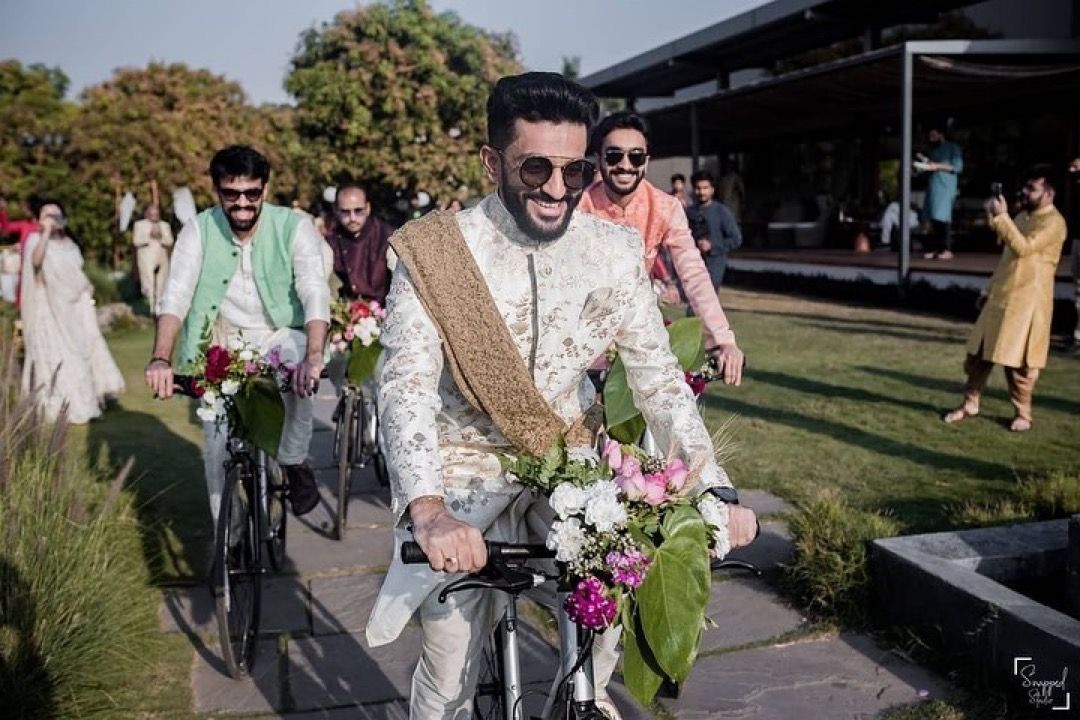 Images via: Snapped Studio★ 4.9
Isn't this such a fun way to make entrance on your big day with your boy gang? Get ready to make those heads turn with your quirkiness!
A Baraat Concert? Count Us In!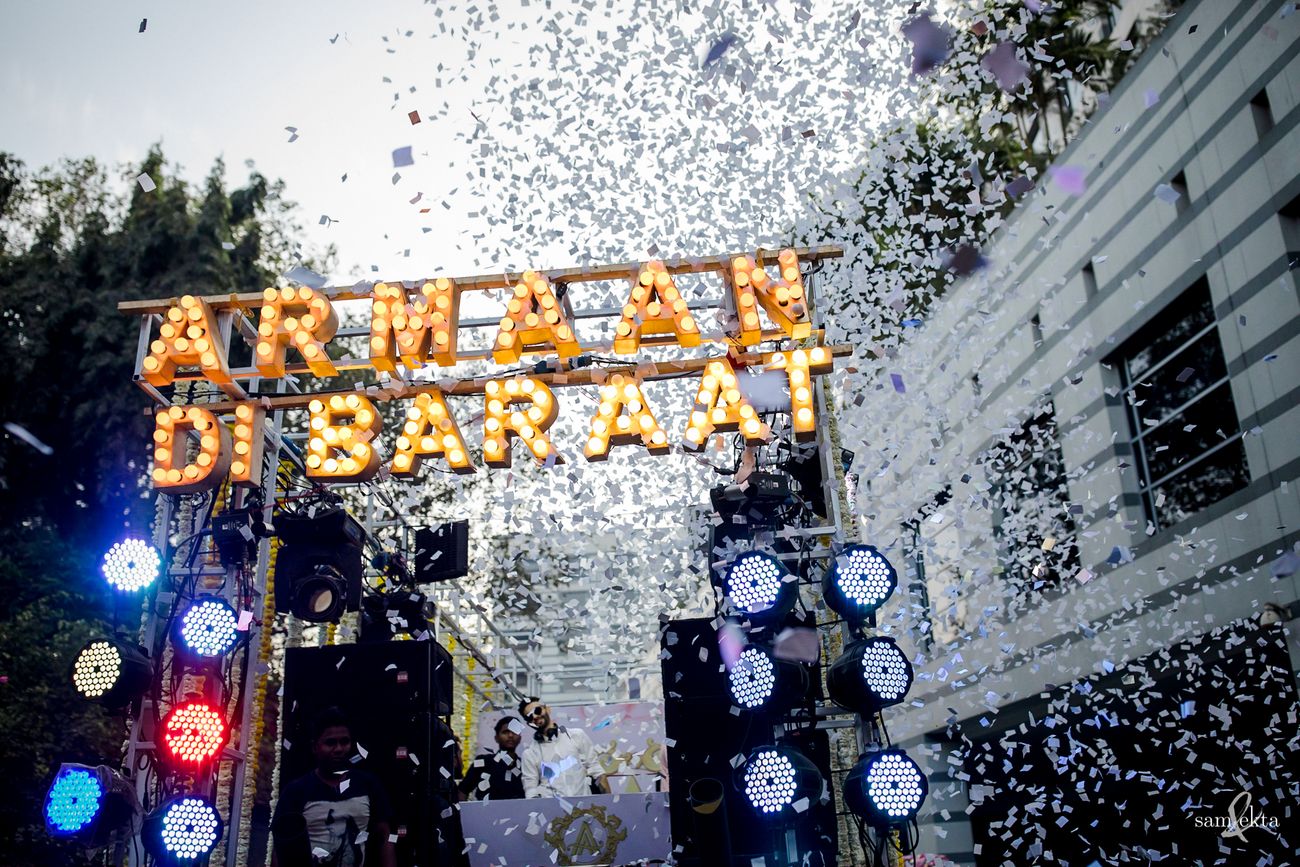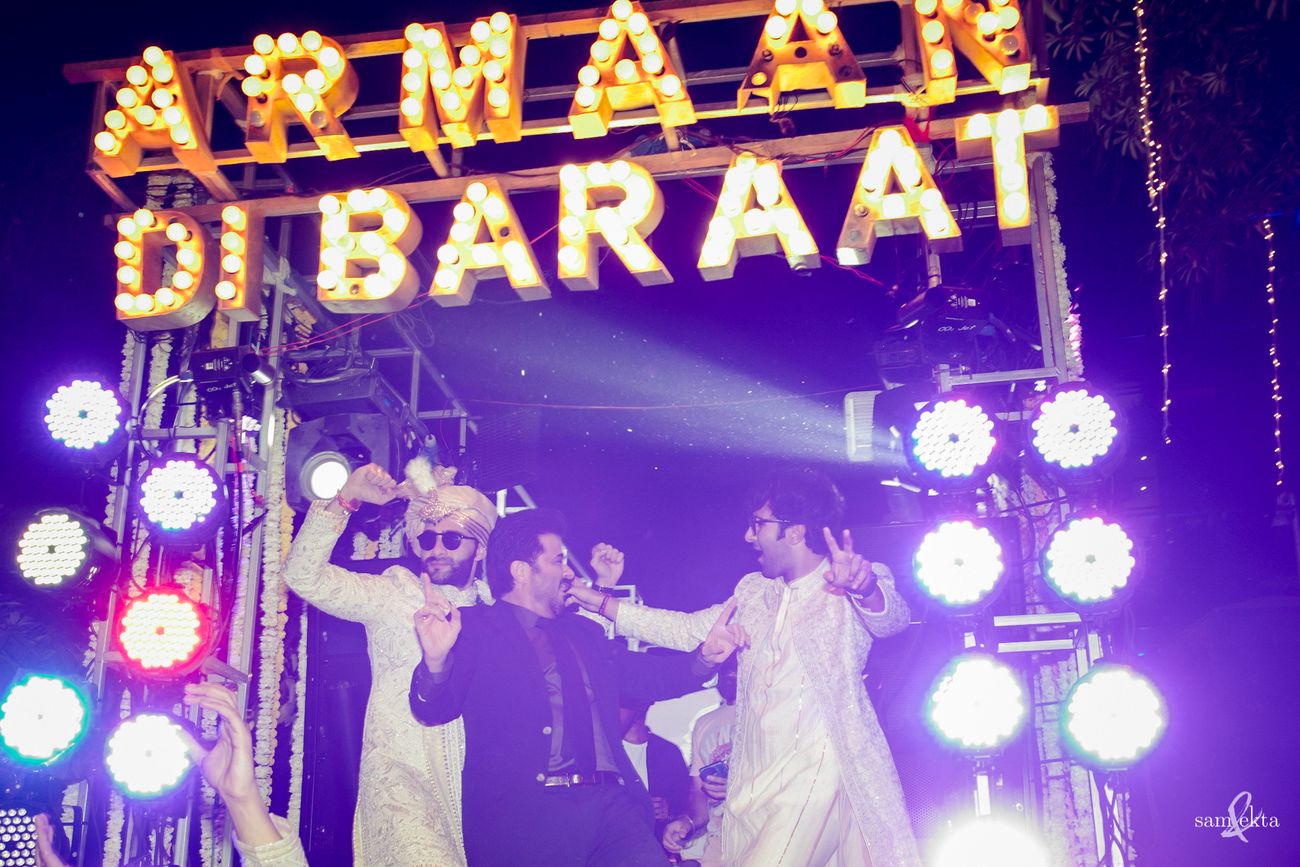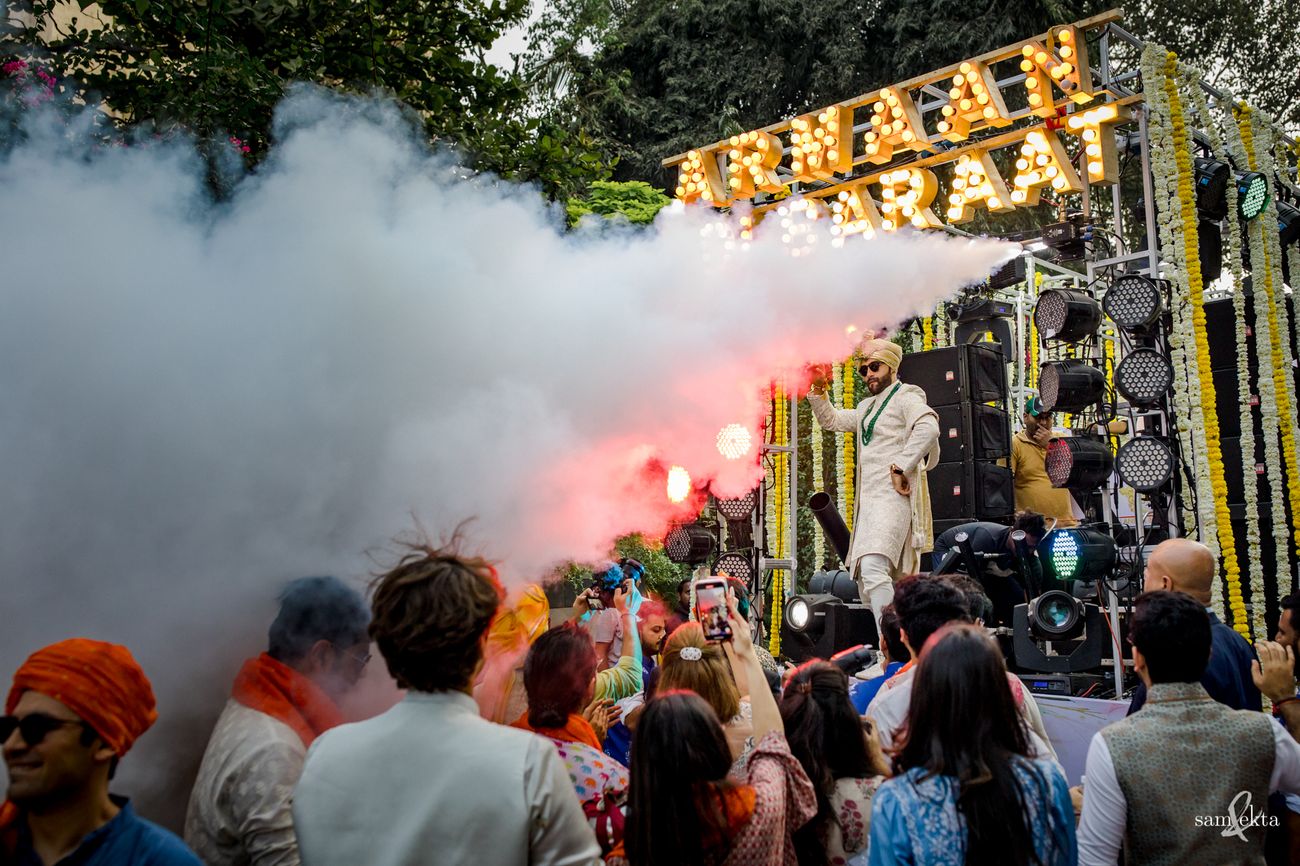 Images via: Sam & Ekta - Sonder Frames★ 4.7
Grooms, get hyped for an epic entrance on your big day with your awesome squad by your side. Get ready to bring the house down and make your wedding entry legendary. A mini digital concert the perfect way to kickstart your celebration with a bang!
Groom's Face Off!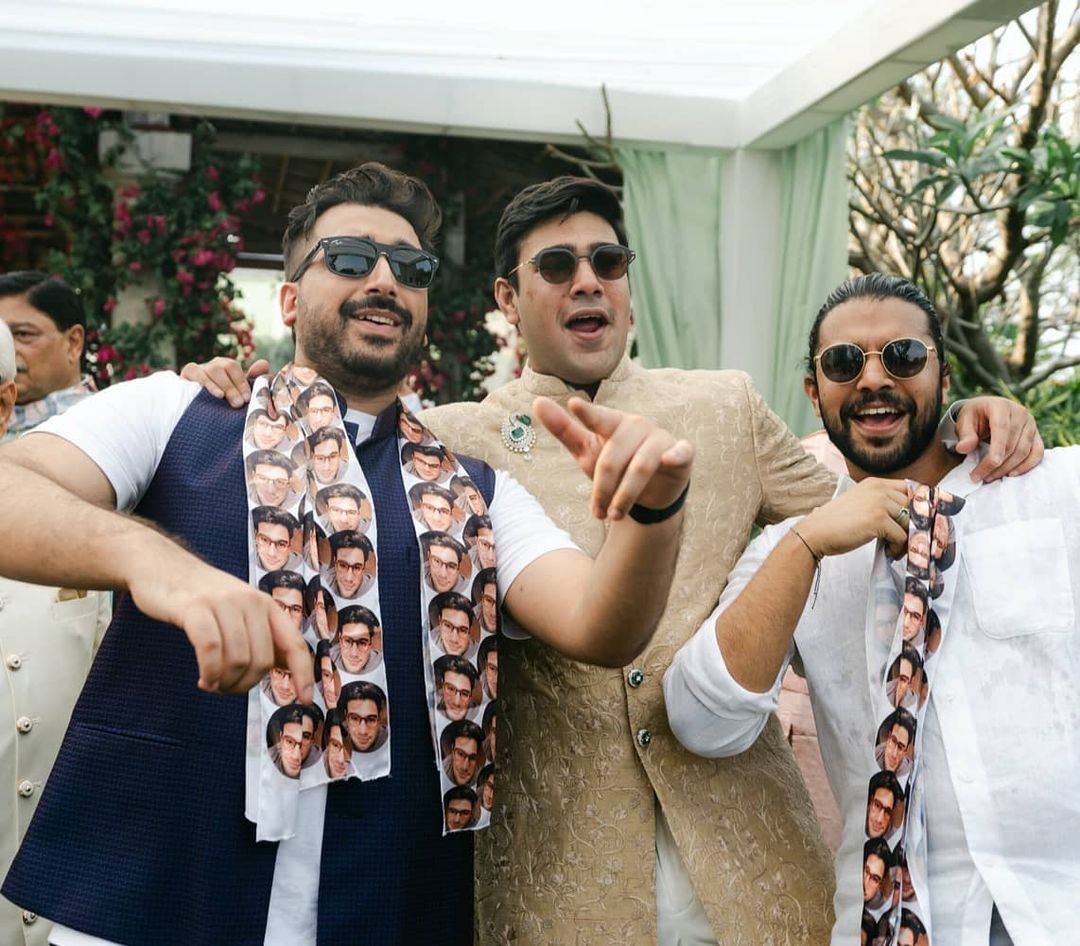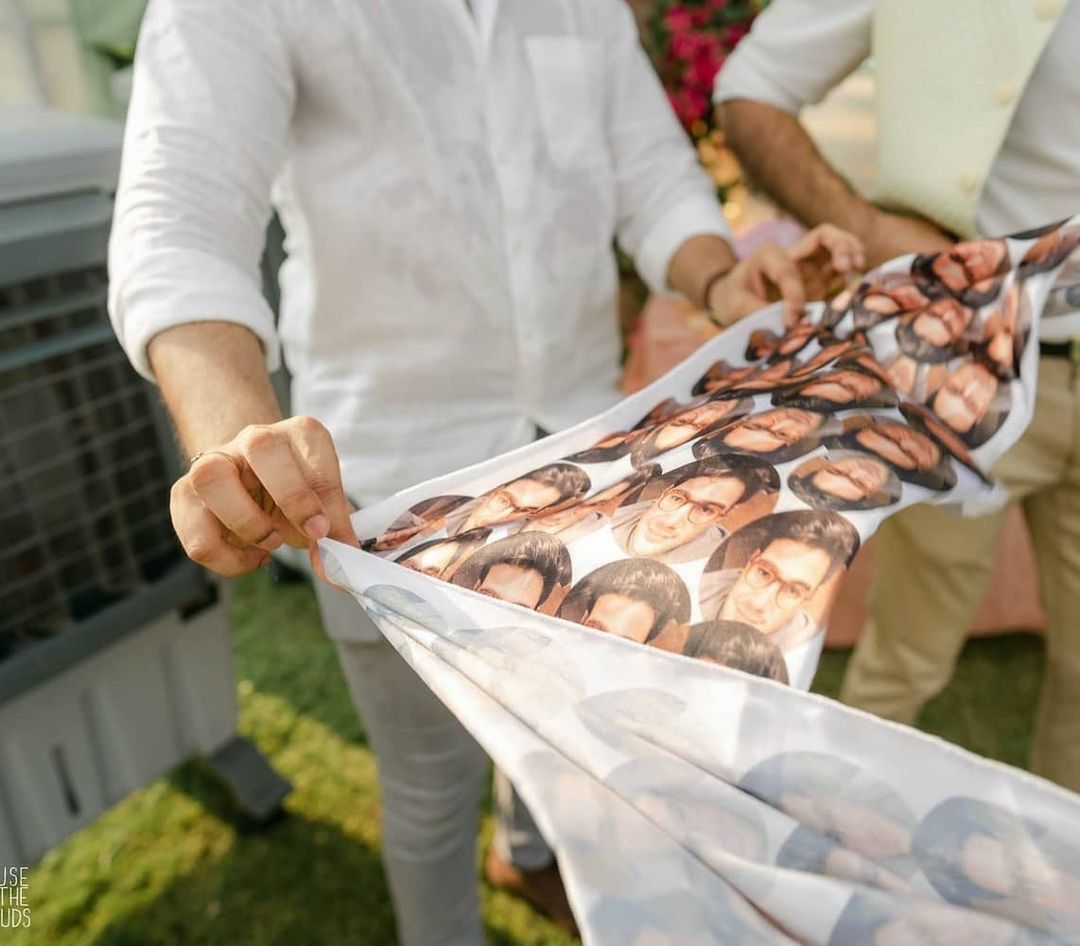 Images via: House On The Clouds★ 5
Picture this: the groom's face quirkily adorning the attire of each groomsman. Isn't is such a unique and cool way to announce his arrival?  leaving everyone in awe of the style, creativity, and a whole lot of laughter!
Party poppers, smoke sticks and guns!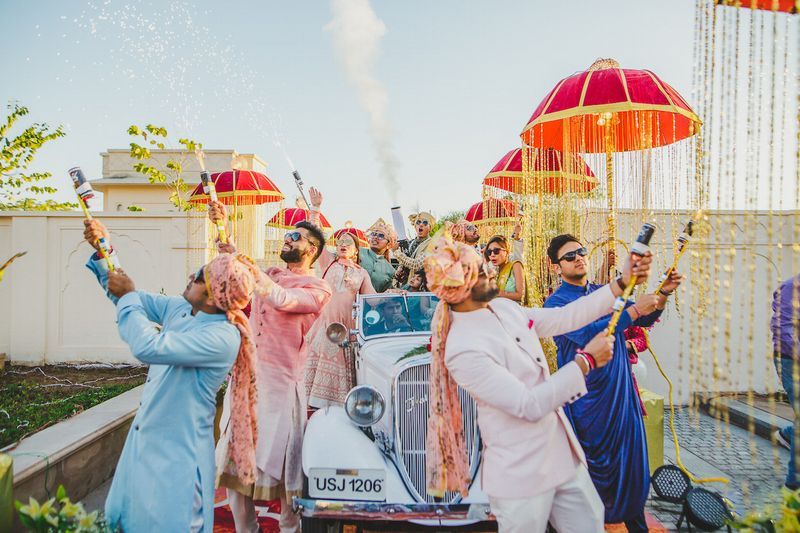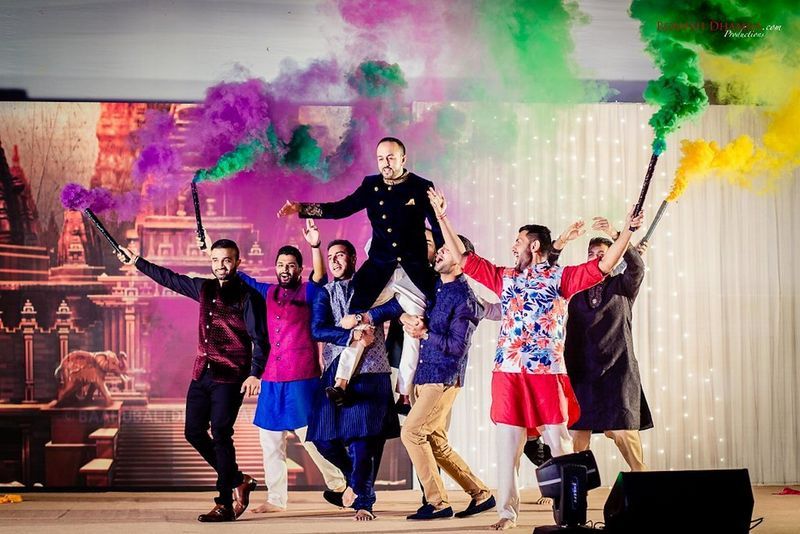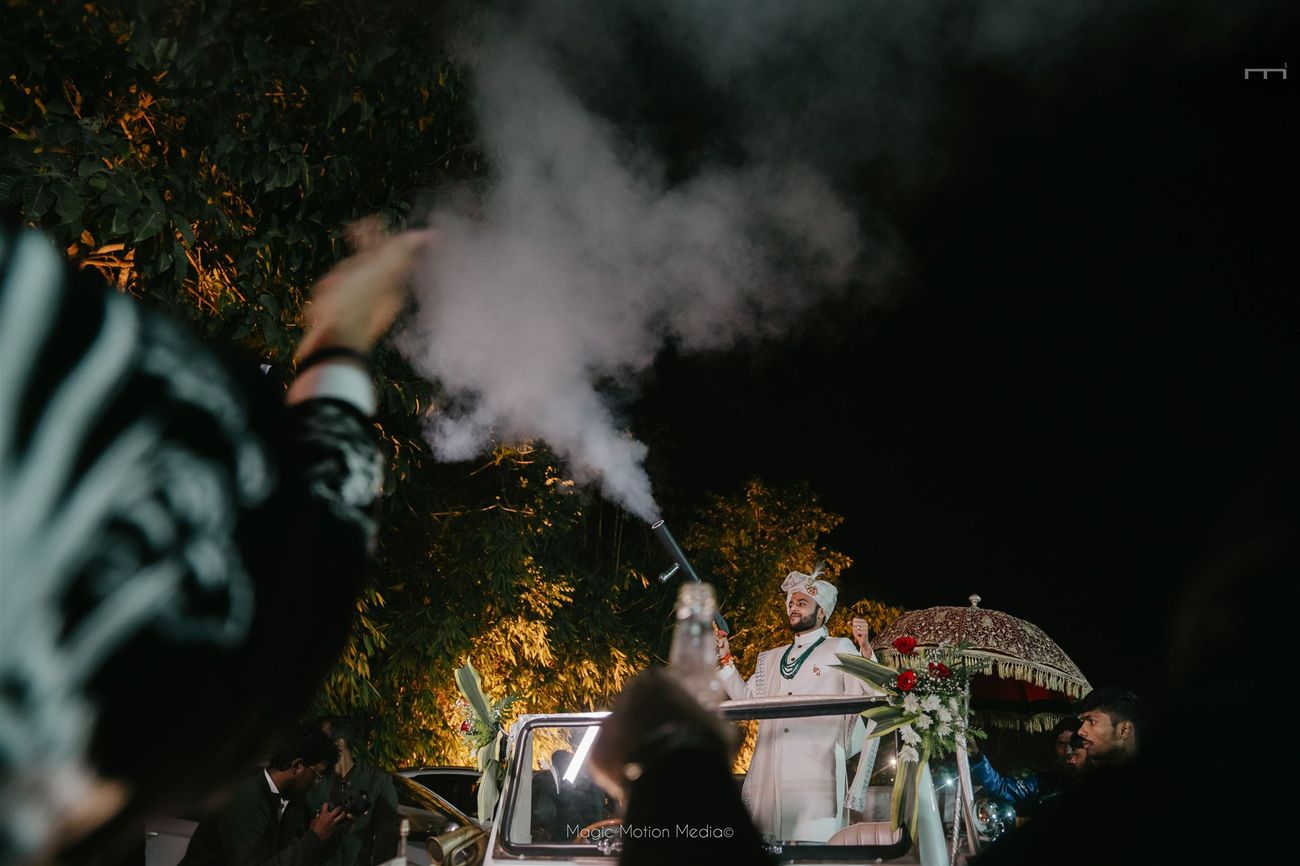 Image via Smily & Abheshek (Chandigarh), Emma & Ravi (Lonavala) and Priyanshu and Ishan
ALWAYS a good idea- and so simple to implement too!
 How about a Bridal Baraat?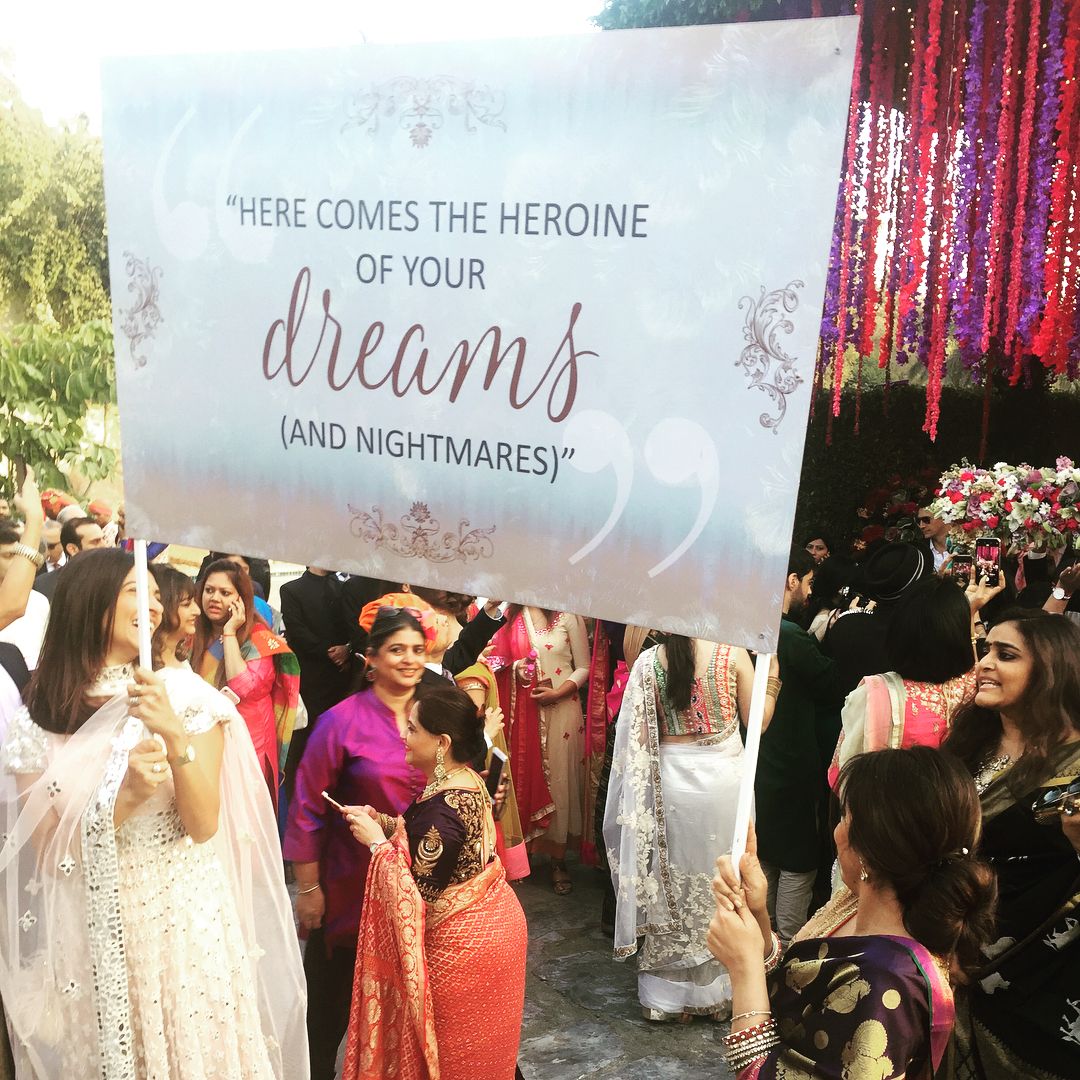 Image via ichaitz on Instagram; Bride: @iamvasuki
This bride entered her own wedding leading her Baraat wearing sunglasses, and we think it's a super cute idea!
Make an entry no one will forget- ever!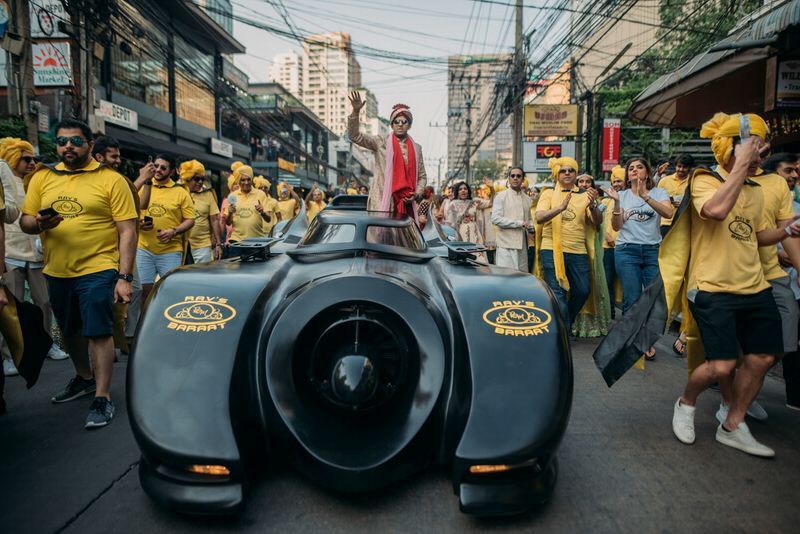 Image via Mira & Ravine
Yes, it's nice to enter in a horse or a car- everyone does that! So this groom entered in a Batmobile, and got the internet talking about it! Do something so unique that your guests won't forget it- ever!
Give badges to everyone!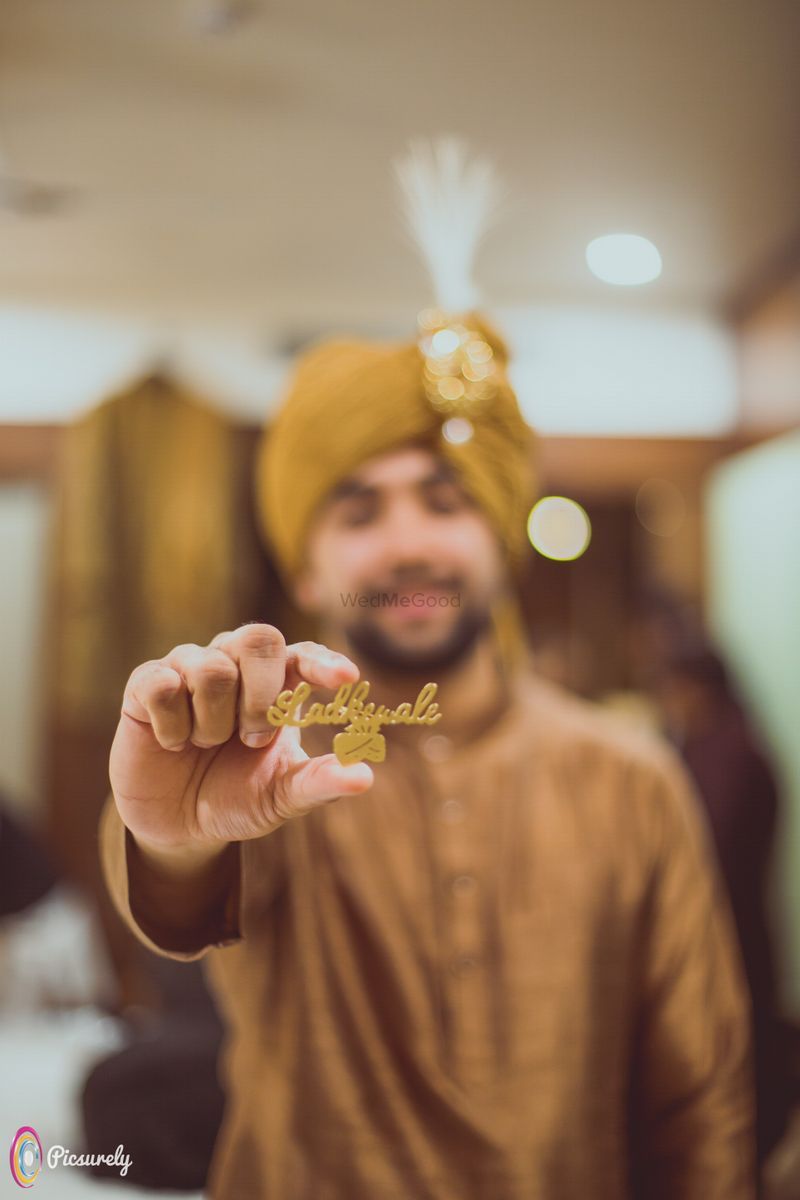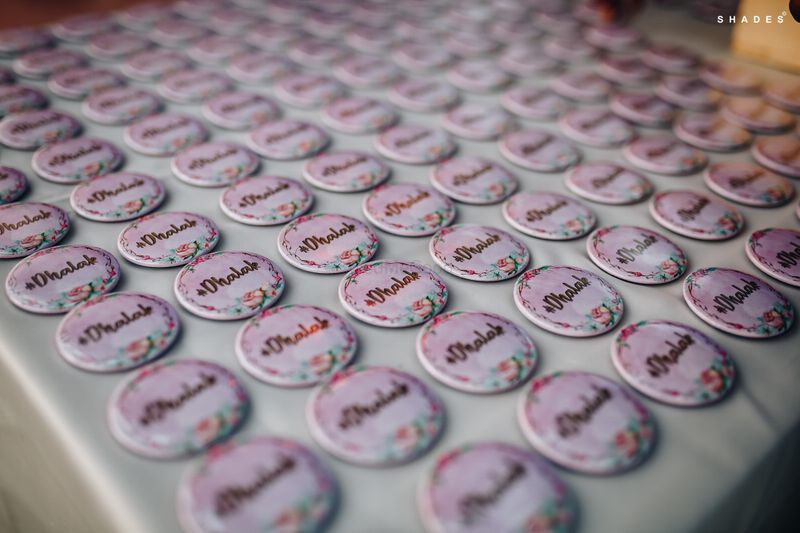 Image via Picsurely★ 4.7  and Atisuto★ 4.6
Whether it's something as cute as 'ladkewale' or the wedding hashtag, this is such a cute idea, and so 2023!
Announce the groom's entry with this cool idea!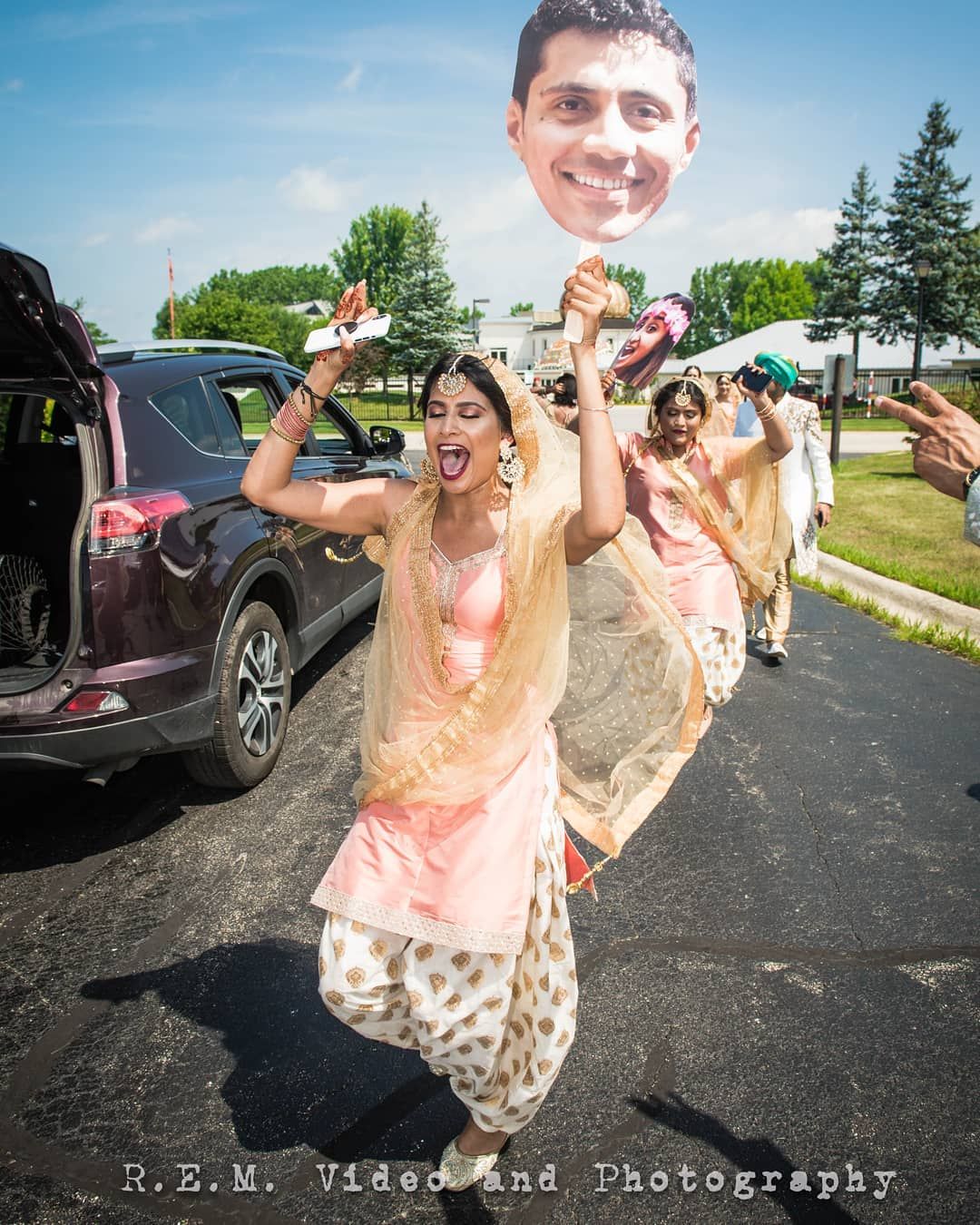 Image via r.e.m.videoandphotography
They held cutouts of the grooms face! Now unique is that!
or Petals are cool too- a flower shower for the groom!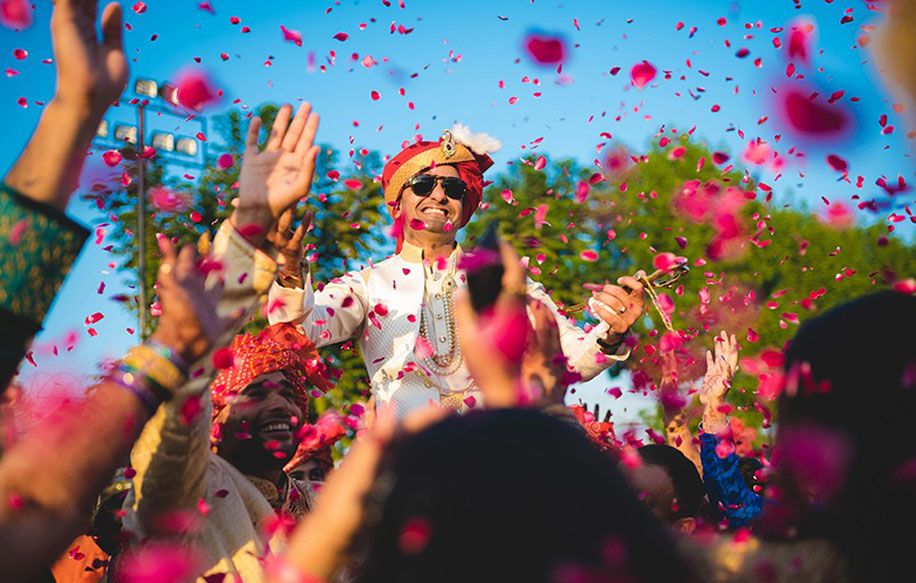 Image via Anuraag Rathi Photography★ 3.7
Get a photo like this with loads and loads of petals- looks like so much fun!
Have your own DJ station with the Baraat!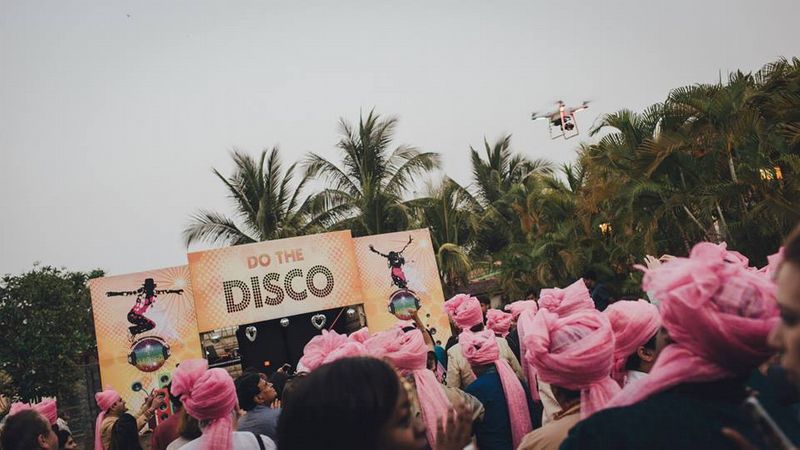 Image via Rini and Mohit (Alibaug)
Instead of the traditional band, get a DJ on a vehicle that moves with the Baraat! A cool twist on the old!
Have a surprise coordinated performance!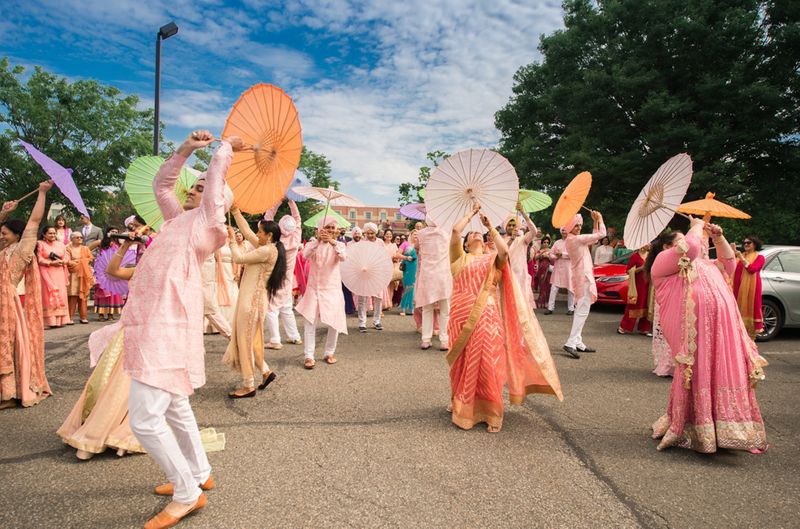 Image via Weddarazzi Films★ 5
We had featured this wedding, where the groom's family had a surprise performance for him and the girl's side, and it was so cute! Check out the video too!
Or maybe have one with something cool like masquerades!
Image via DotDusk Studios★ 4.9
This wedding had the baraatis enter dancing wearing masquerades, and we think it's such a fun idea! So crazy and cute!
Say it with a quirky banner!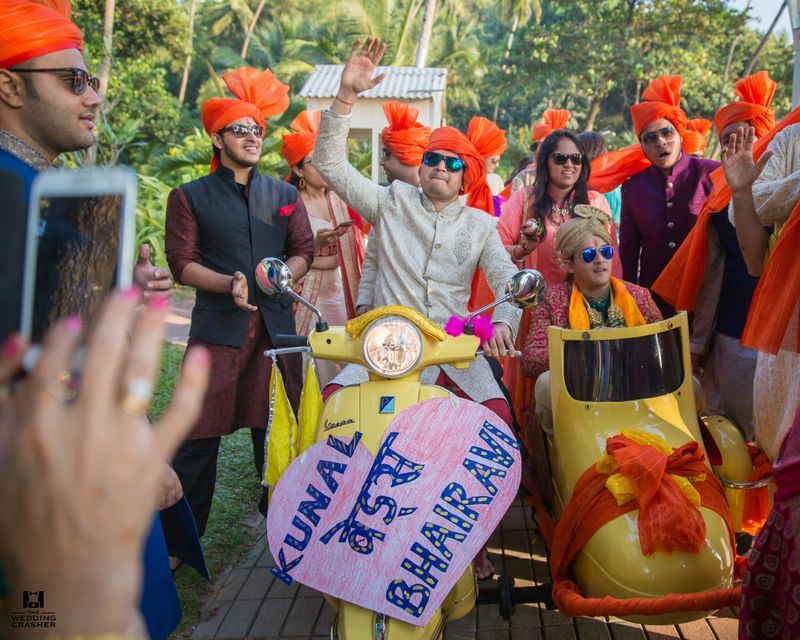 Image via The Wedding Crasher★ 4.8
Now how funny is that one? So crazy!
Add a touch of quirk!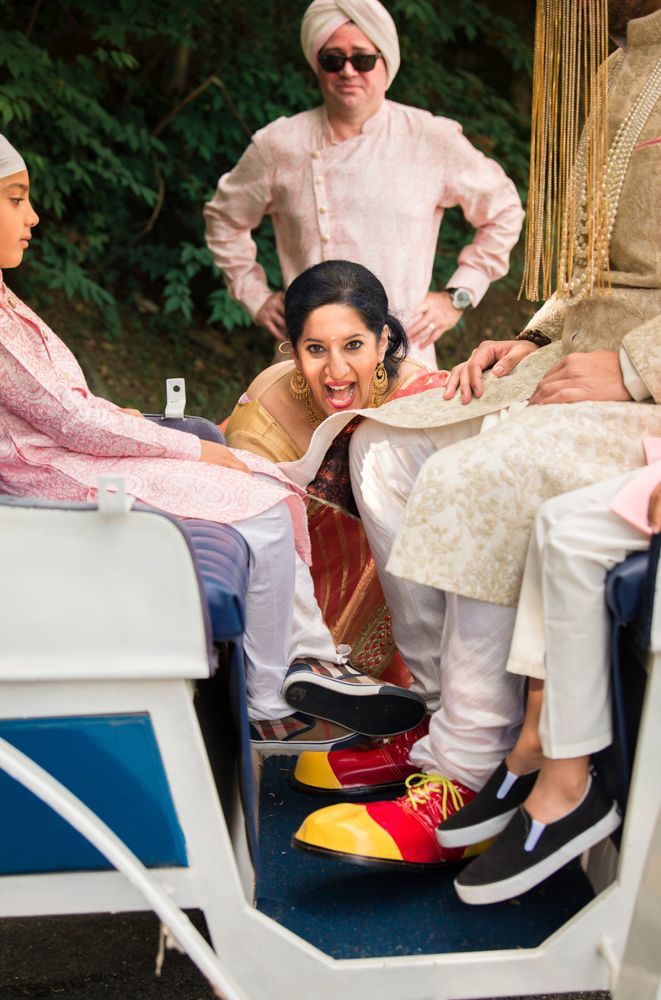 Image via Weddarazzi Films★ 5
This groom wore massive clown shoes in his baraat- and we think it's a cute idea to add a little bit of quirk!
Updated By Smridhi Sablok*
ALSO READ: The Most Unique Baraat Ideas We Spotted For The Next Family Wedding !!!