Decorators Reveal: The Most Awesome Decor Setups In Under 2 Lakhs! *Yes, It's Possible!
BY Sakshi | 20 Mar, 2017 | 5845 views | 4 min read
Trust us, it's not hard doing a wedding on a budget! Just that you have to be more careful about the expenditure and get the maximum for your money's worth! We are here to help you do that, so we asked some leading decorators in India to tell us the decor looks for a wedding which can be pulled off in a decor budget of under Rs 2 lakh for a specific function. So from North Indian to South Indian weddings, here are versatile looks that are totally doable, along with a breakdown!
Janki from

Altair

:
Look 1: Mehendi look with pink and gold elements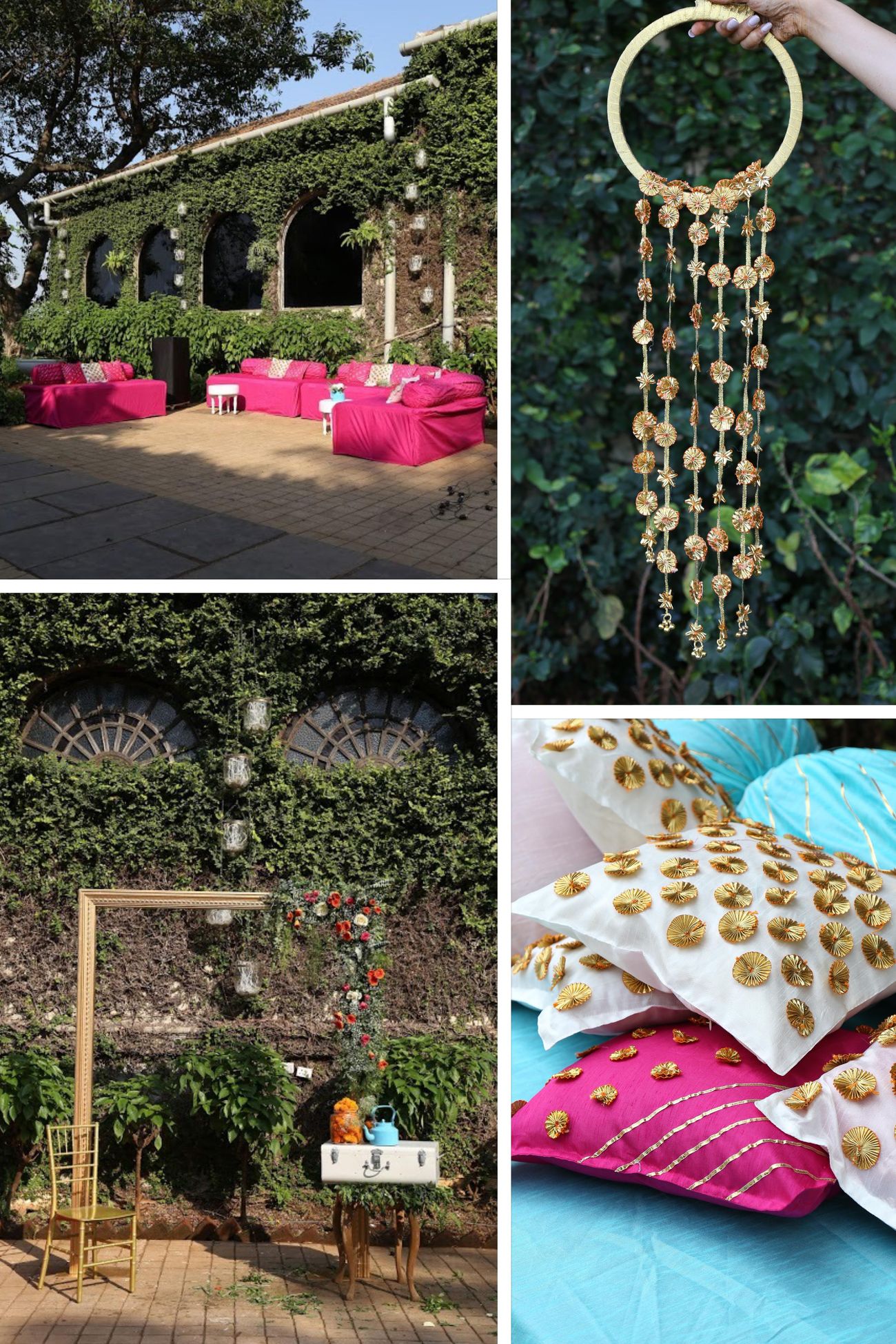 Don't focus on including too many elements, instead focus on two - three aspects and build the aesthetic of your venue based on those.
Using bright colours for fabrics eliminates the need to add more items/props around as the focal point has already been set
Go light on florals but use them strategically
Reinvent traditional design patterns, such as incorporating gota-work into dreamcatchers
Photobooths don't necessarily mean extravagant backdrops and a gazillion props, a simple gold frame (as shown in the images) along with a few elements such as trunks and jars of florals could look more put-together than you may think
Improvise as much as you can. Work with what is around you, and easier to procure than complicating the design process​
Look 2: Dreamy indoor intimate wedding/engagement setting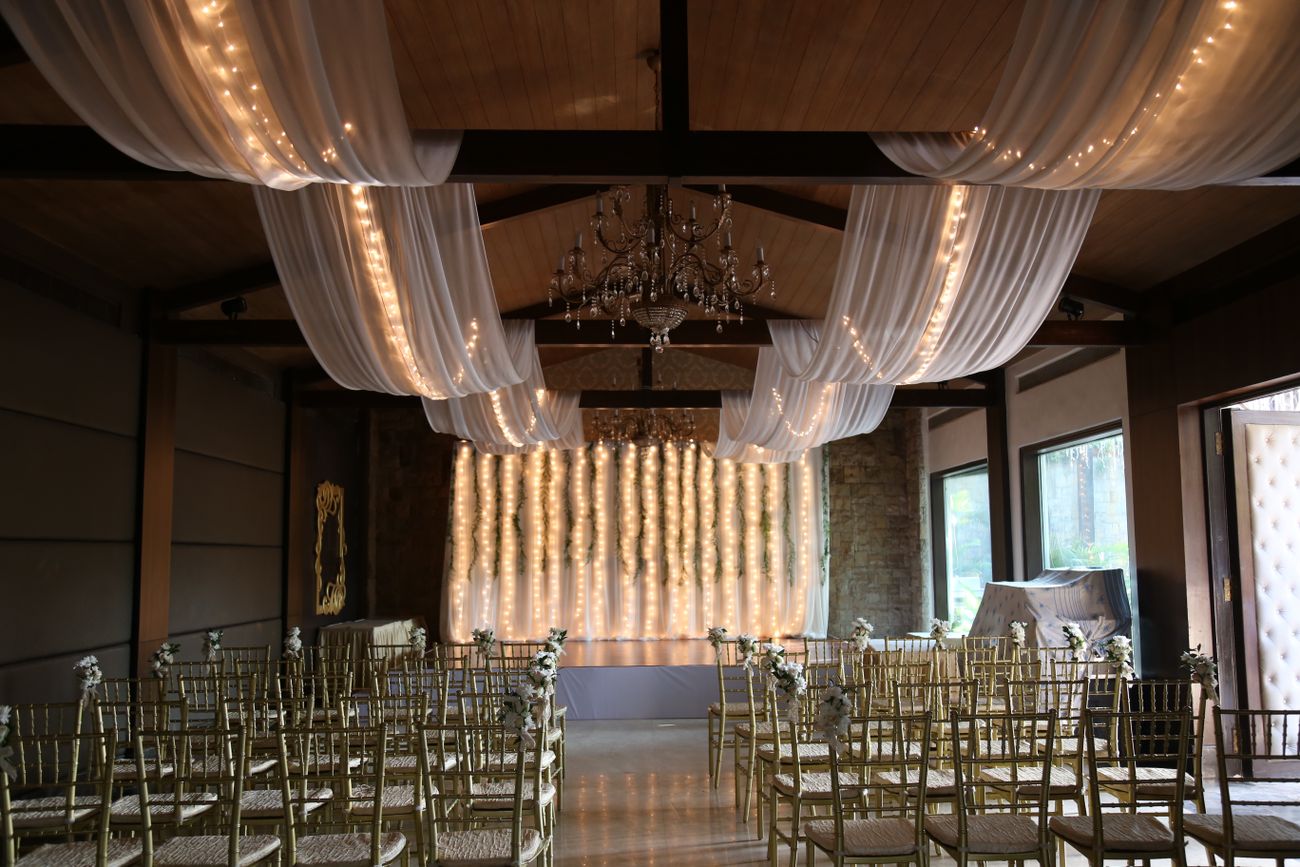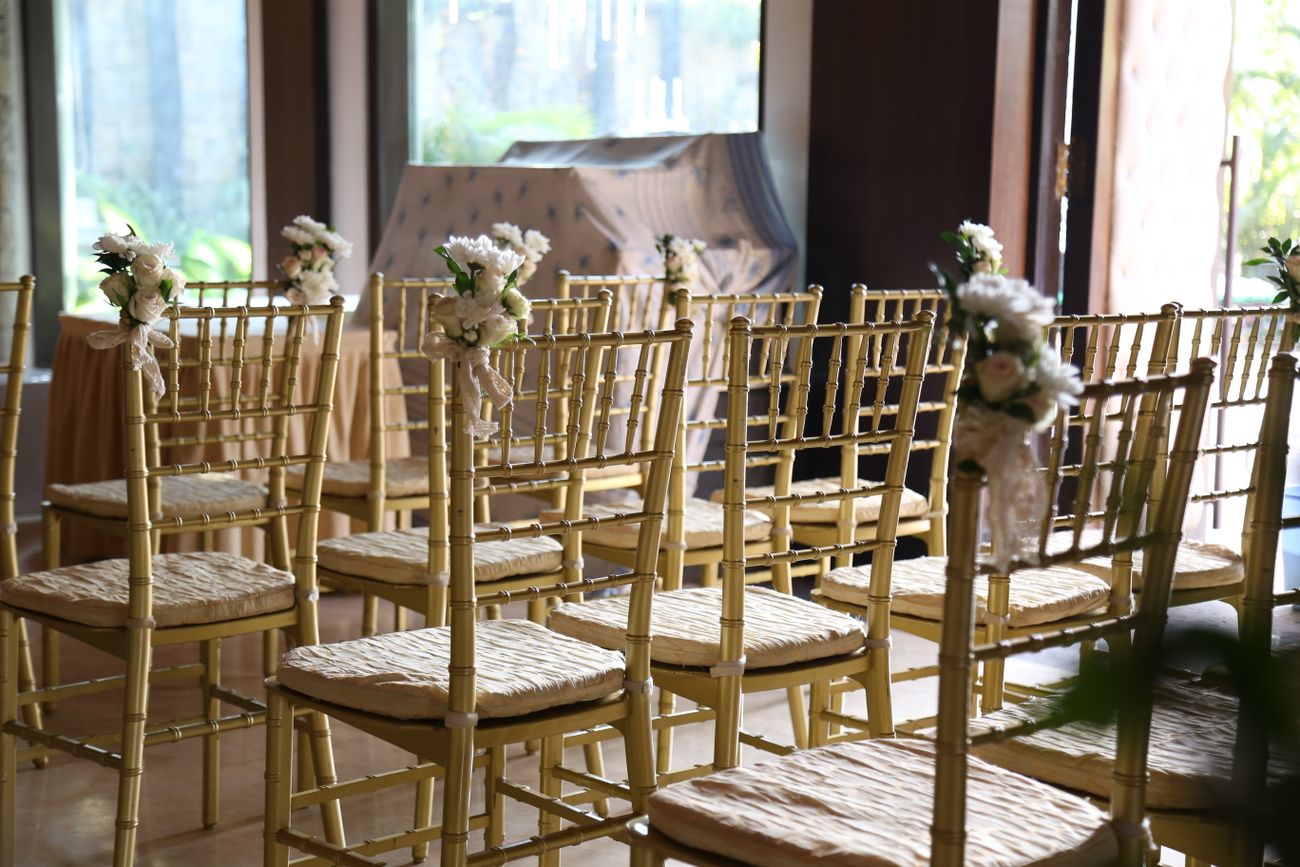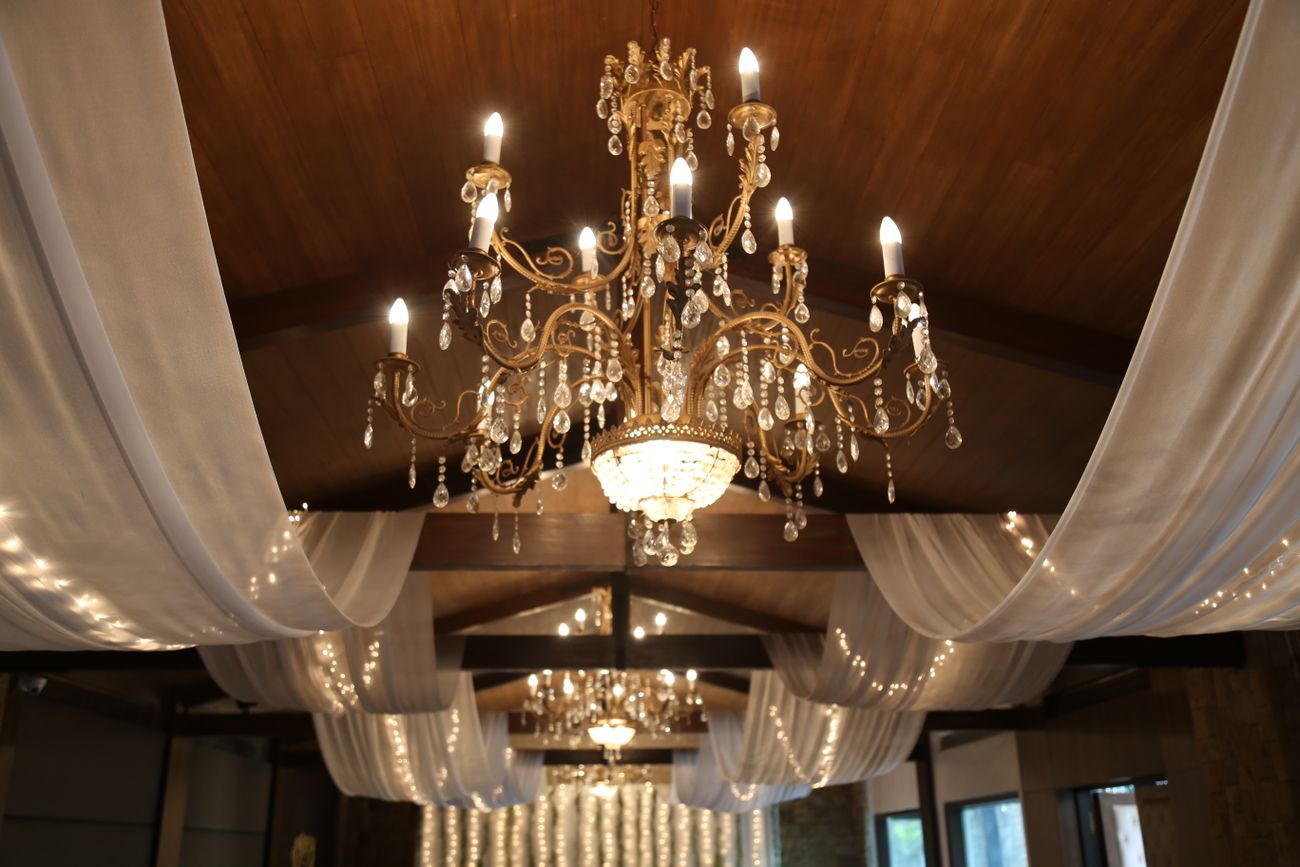 Lightweight fabrics work very well as drapes, and because they allow for more light to pass through, are easier on the eyes.
String lights can instantaneously switch the vibe of a prospective venue/location, as there are soft and ambient.
Instead of opting for chair covers and sashes, the use of bare chiavarri chairs with delicate florals create a better visual impact with the seating space.
One statement lighting element can cast a better effect than many, such as the vintage chandeliers used here
Try finding unconventional venues that have more character, so that you can retain more of the original space and stress lesser over changing the area too much.
Look 1: Fairytale setting for Engagement/ Wedding using botanicals and Lights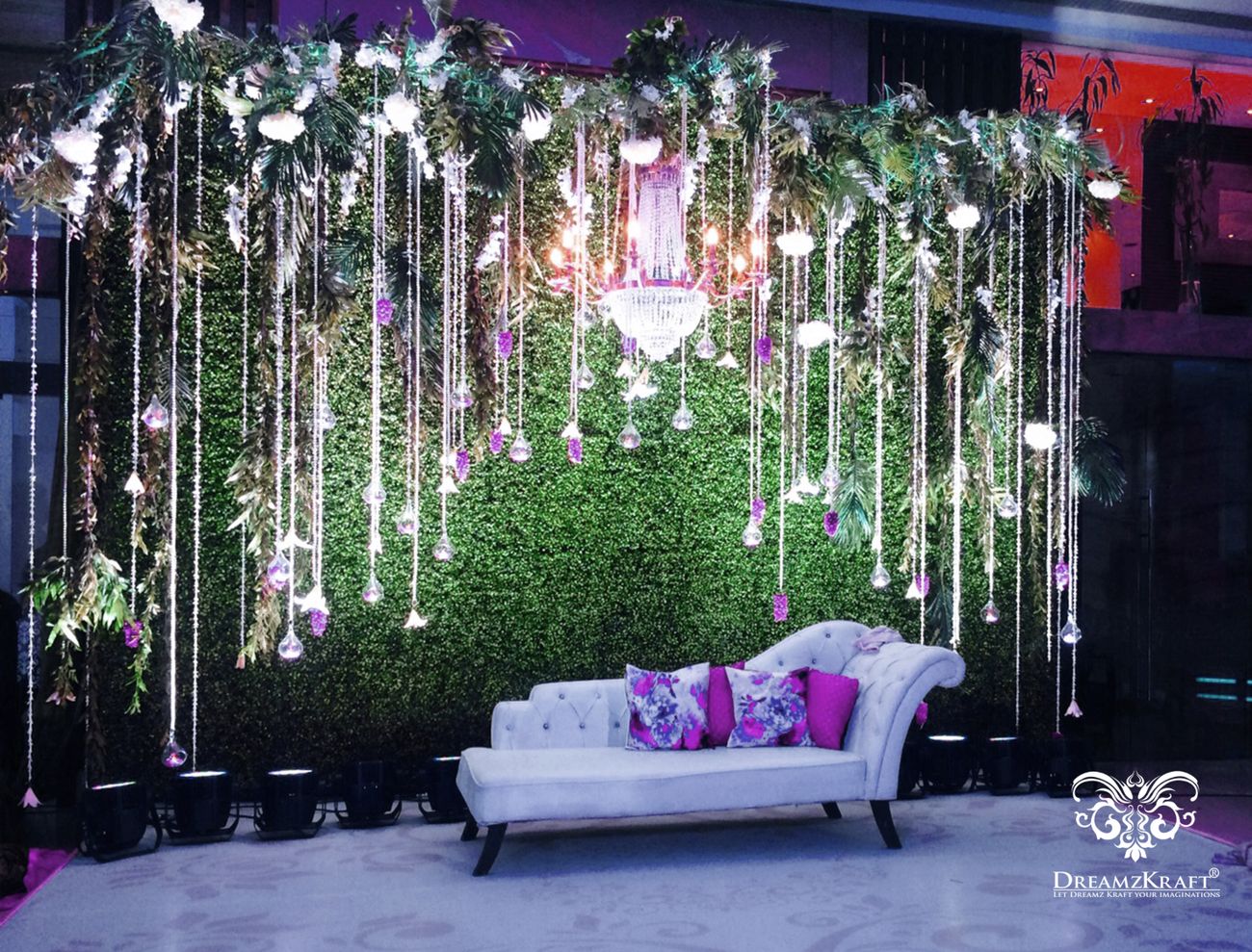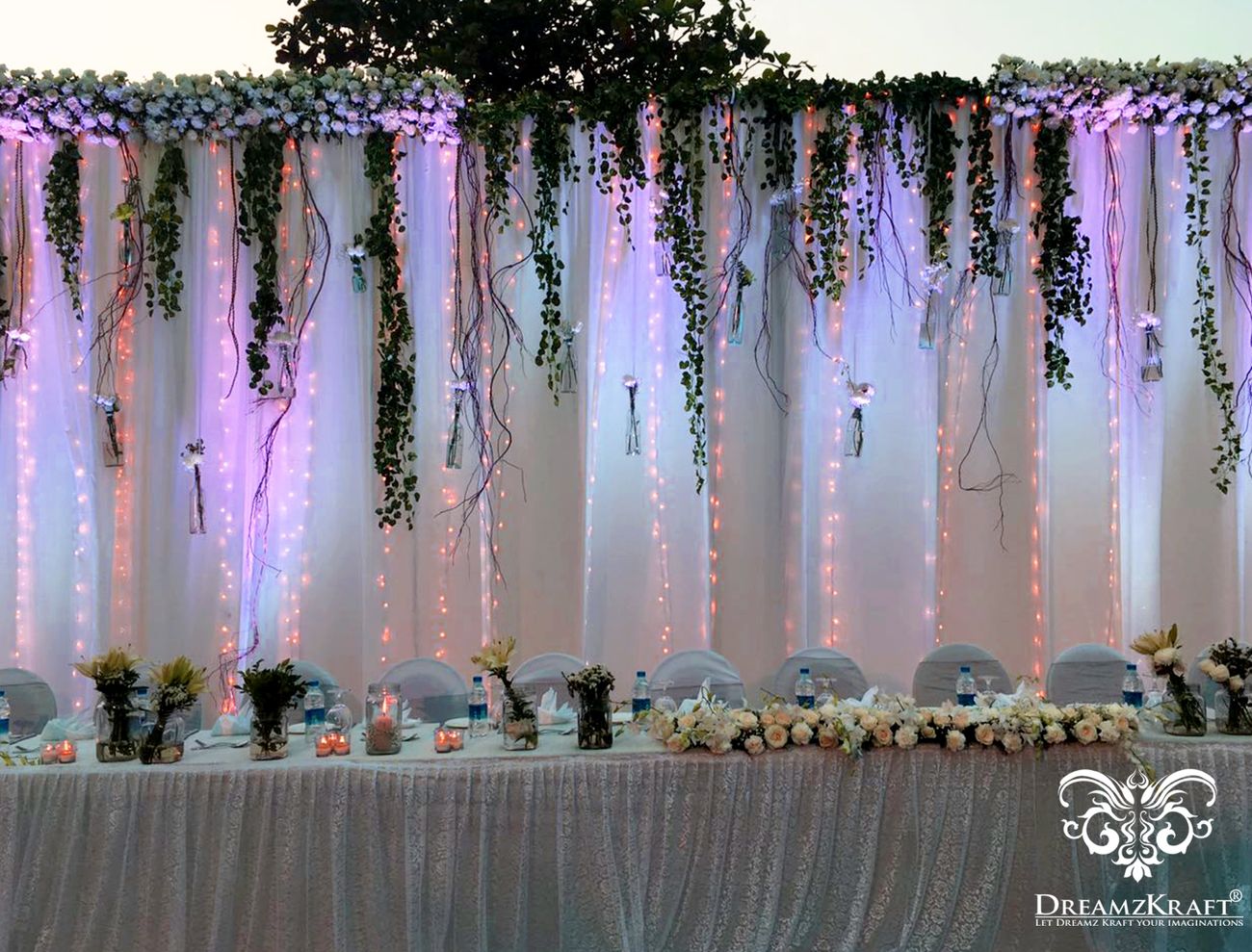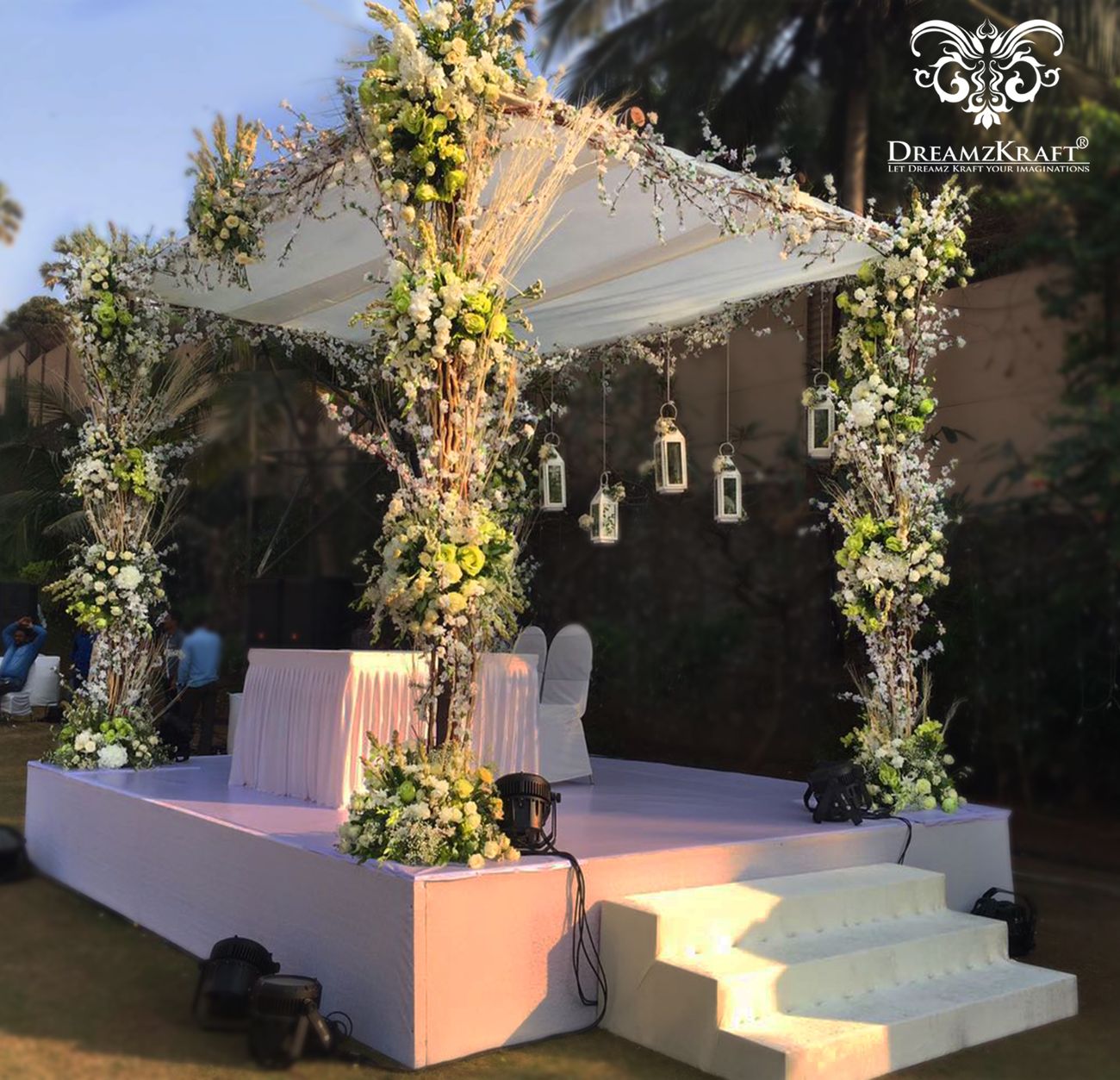 Use of lots of greens instead of flowers, which is a more cost-effective option.
Fairy lights have been used all over, which add to the magic.
Phera mandaps can be done beautifully with greens and lace.
Look 2: Pretty Decor for Engagement/ Mehendi using Paper Props and Florals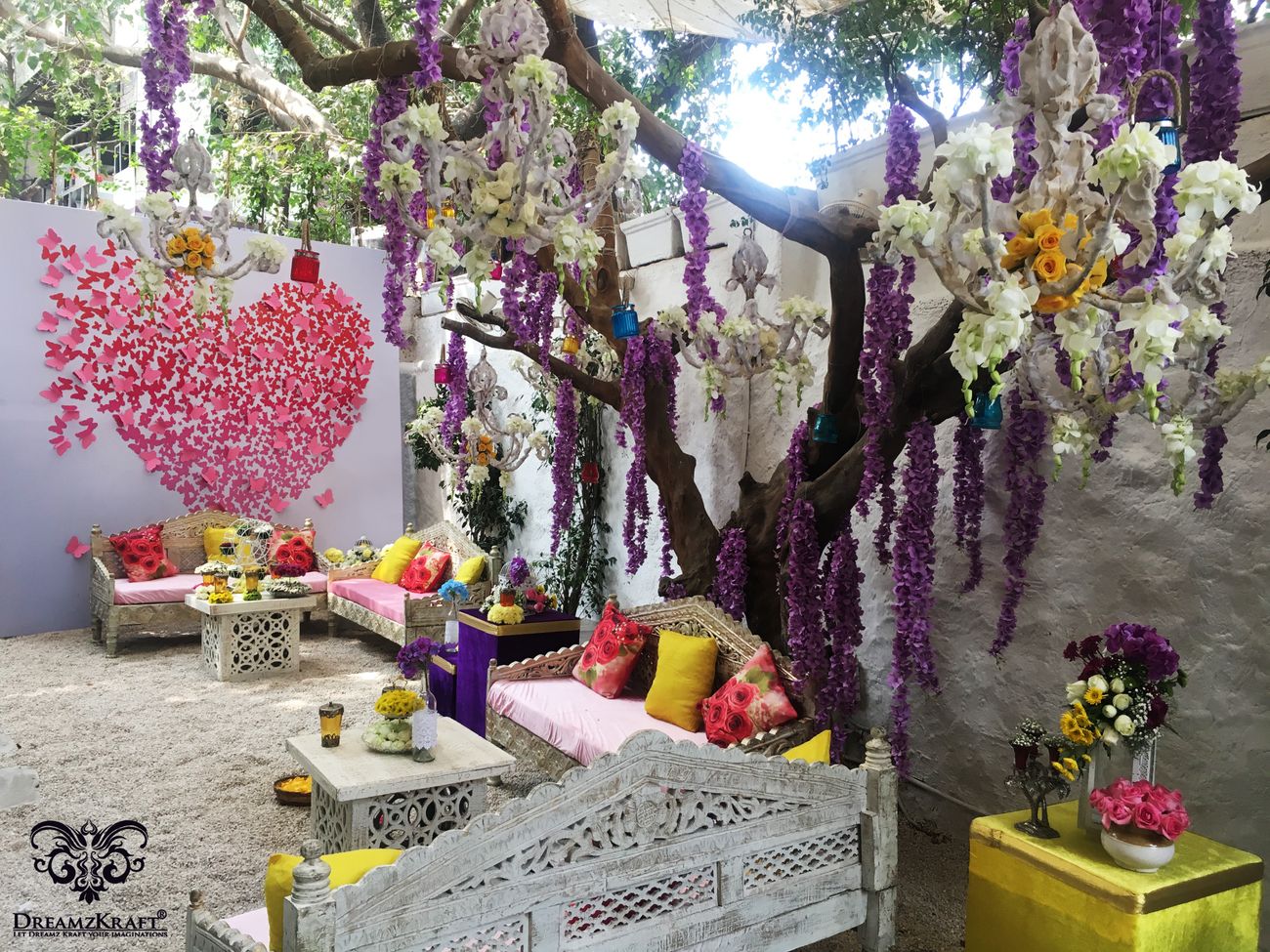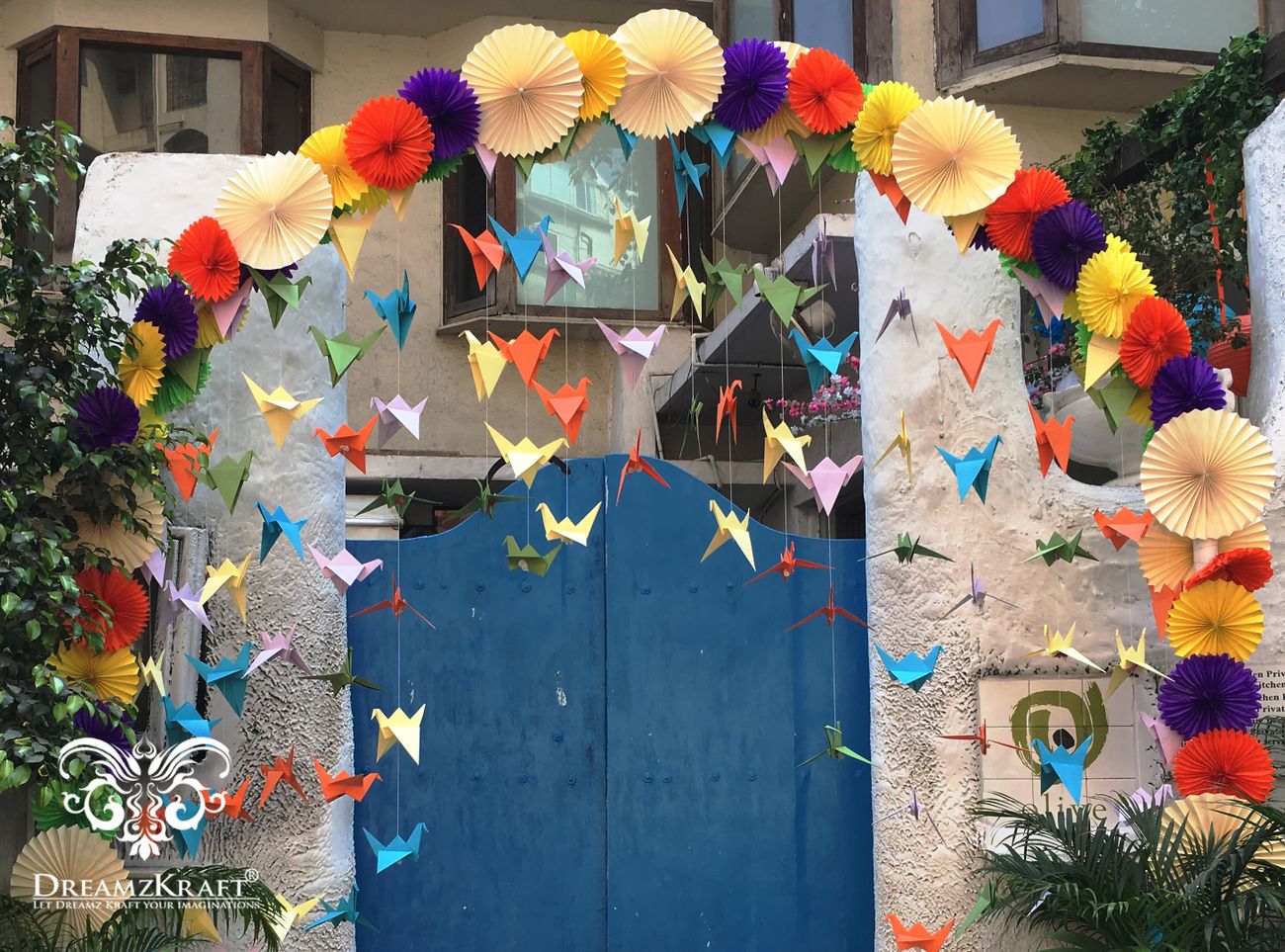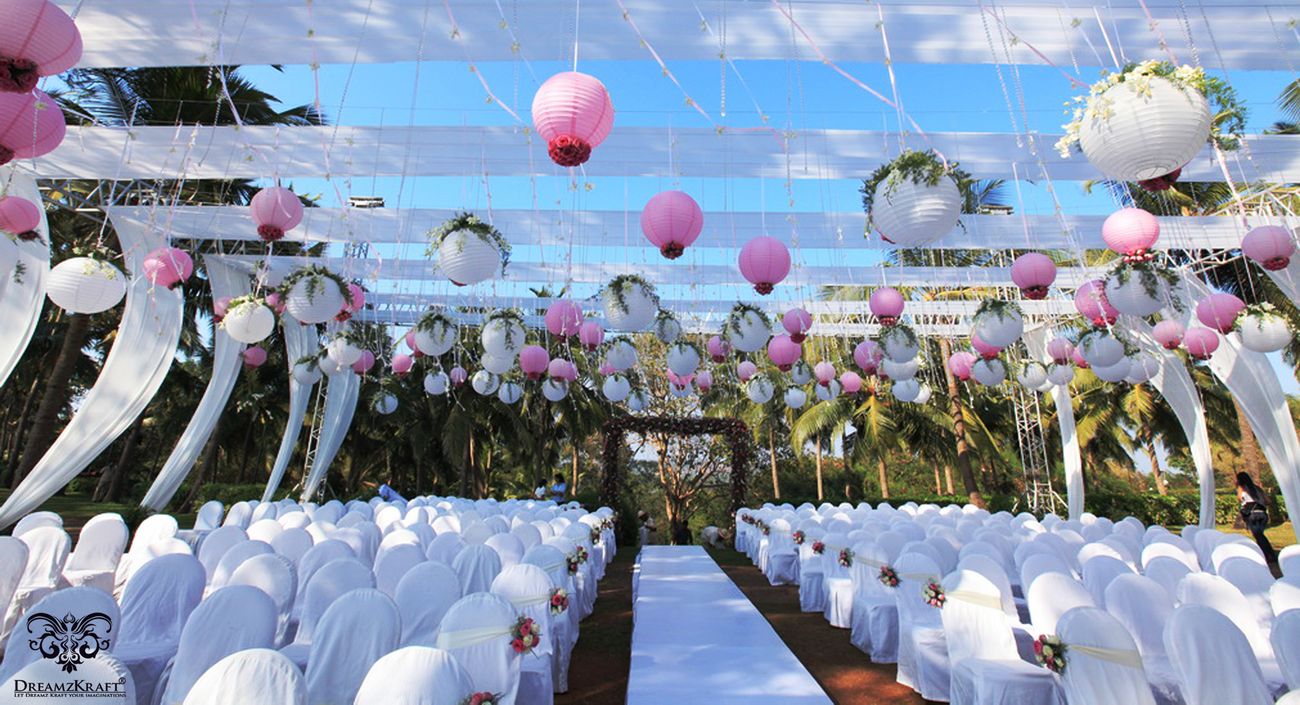 More use of paper elements, which adds a lot of colour, quirk and is cost-effective.
Is a good idea for Mehendi brunches, quirky Sangeets and Boho weddings with paper elements such as Origami birds, paper lanterns, ribbons, colored glassware and interesting printed linen.​
Look 1: South Indian Mehendi/ Wedding Decor inspired by Kerala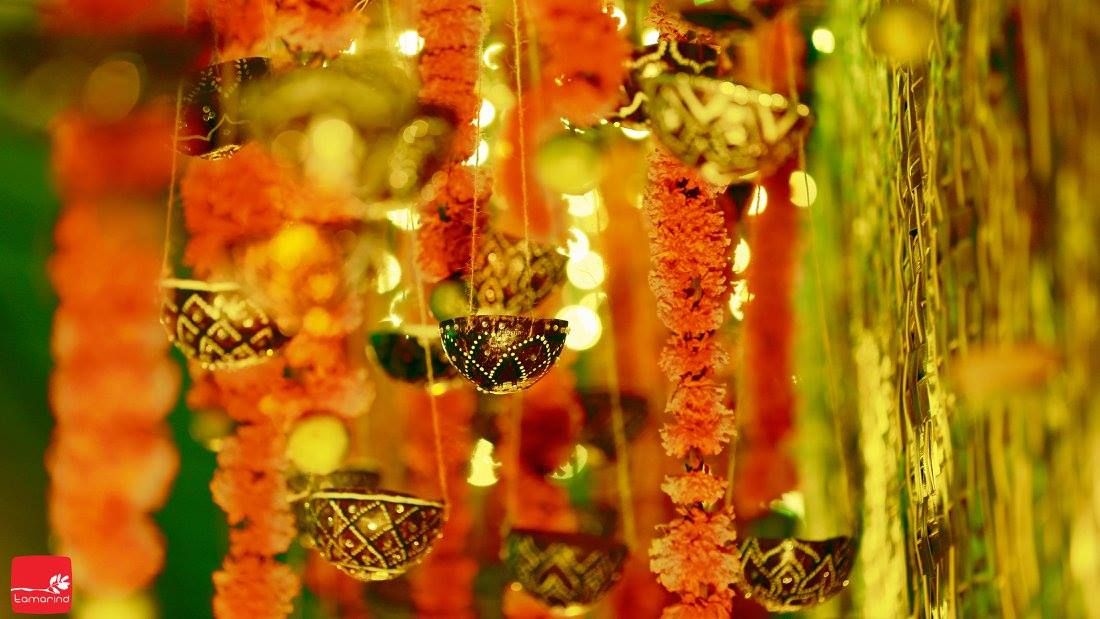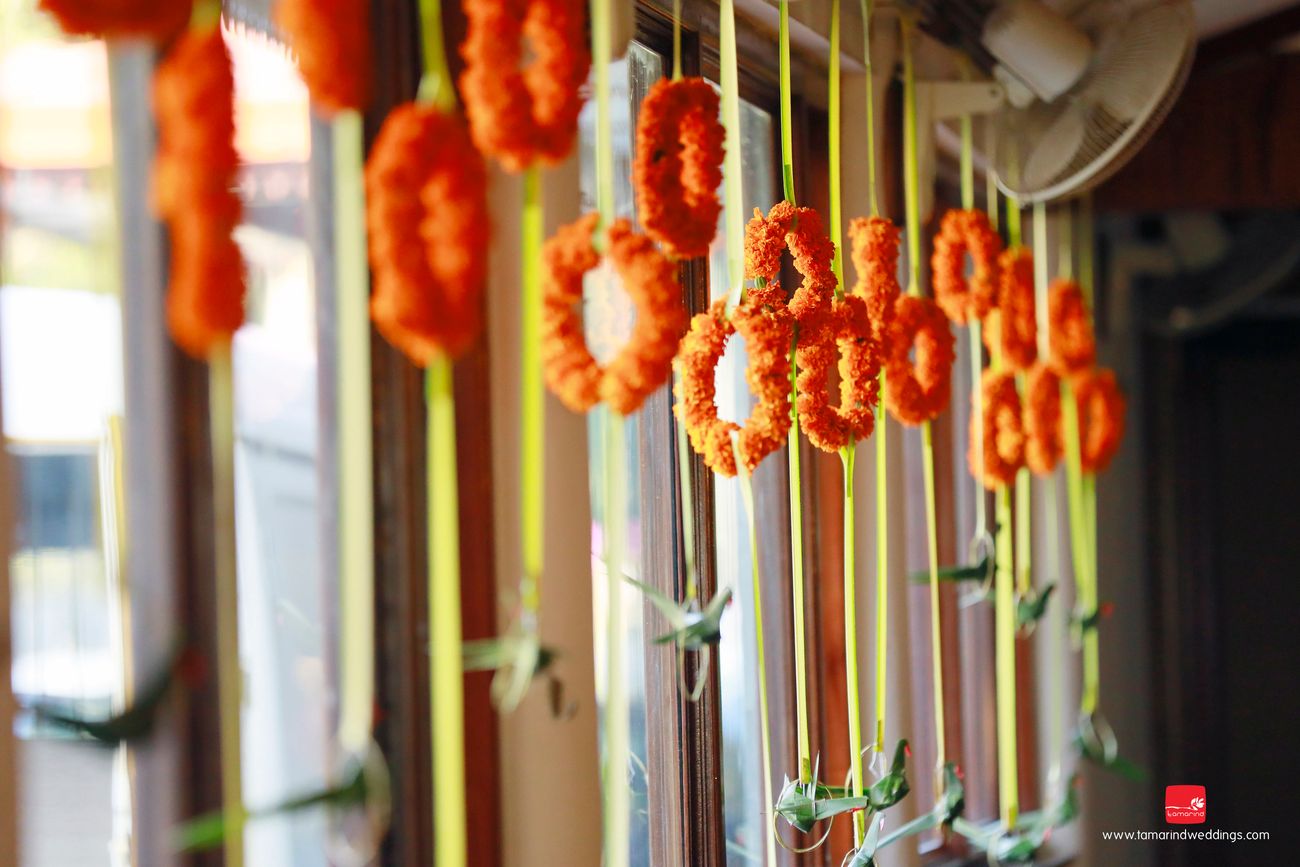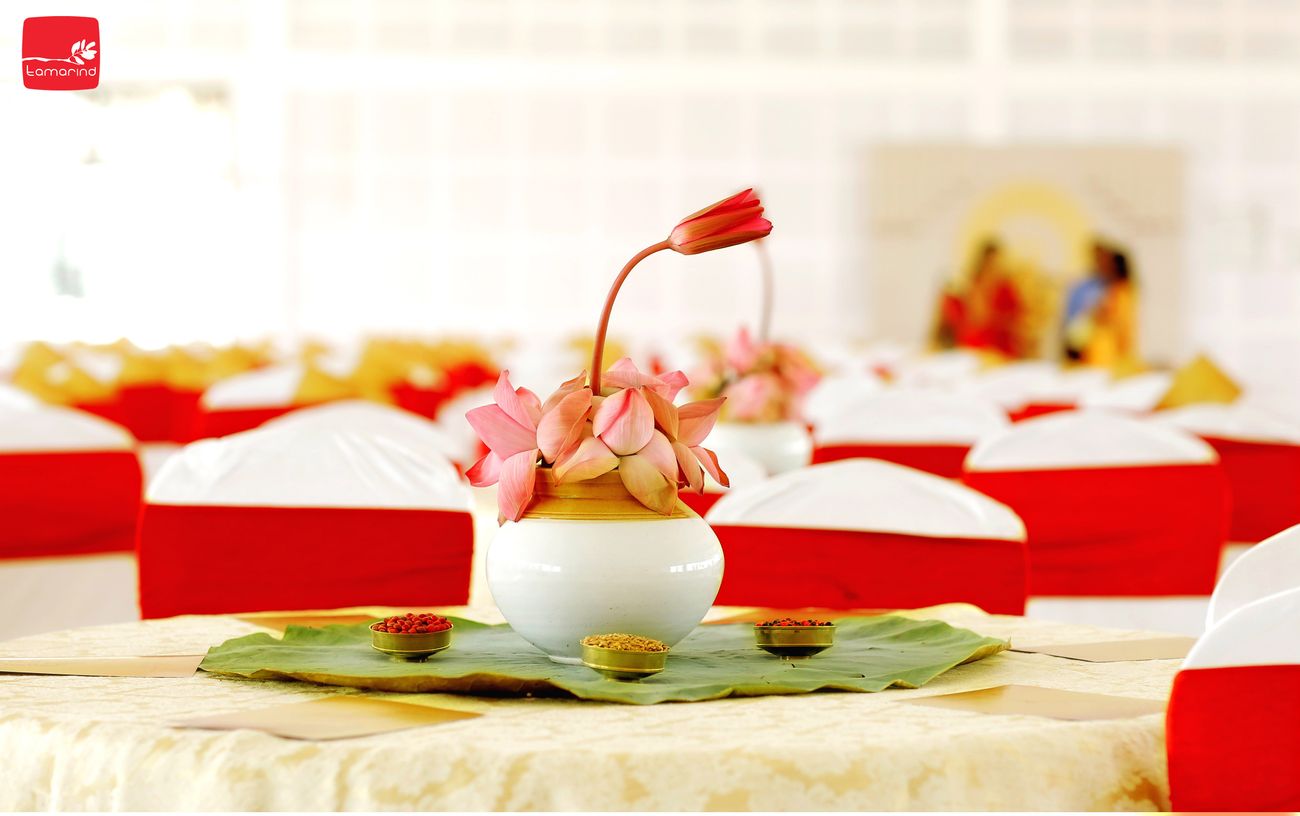 Kerala is full of coconut trees, so we used that as our main decor element.
We decorated coconut shells with mirror work and fabric paint to make lovely hangings.
We also used tender coconut leaves and mango leaves to adorn the entrance. These leaves can be made into a variety of shapes like parrots, balls, hangings, and other things which look really pretty. Even the backdrop was made by weaving together coconut leaves.
Another thing we did was use pickle jars as centrepieces with lotuses and water lily as floral arrangement.
Look 2: Backyard Haldi Decor with a Pink and Yellow Theme

Marigolds are a great way to add colour without burning a hole in your pocket.
Glass bottles are cheap, and add a great deal to the decor when used in a creative way.
Going Au naturel is always a great way to pull off a great wedding decor, especially on a low budget. We try to use as many locally available resources as possible when we are on a budget constraint.
Yup, that's all under Rs 2 lakh! Which one is your fave?