Decorators Reveal: The Theme That's Currently Ruling Wedding Decor These Days!
BY Sakshi | 07 Sep, 2019 | 4124 views | 4 min read
It can be hard to decide to decide on a colour scheme or theme for your wedding decor. How do you pick when there's so much out there to choose from? Well, going by trends is one way to do it, and we decided to ask some big names in the wedding decor industry to tell us what they feel is ruling these days!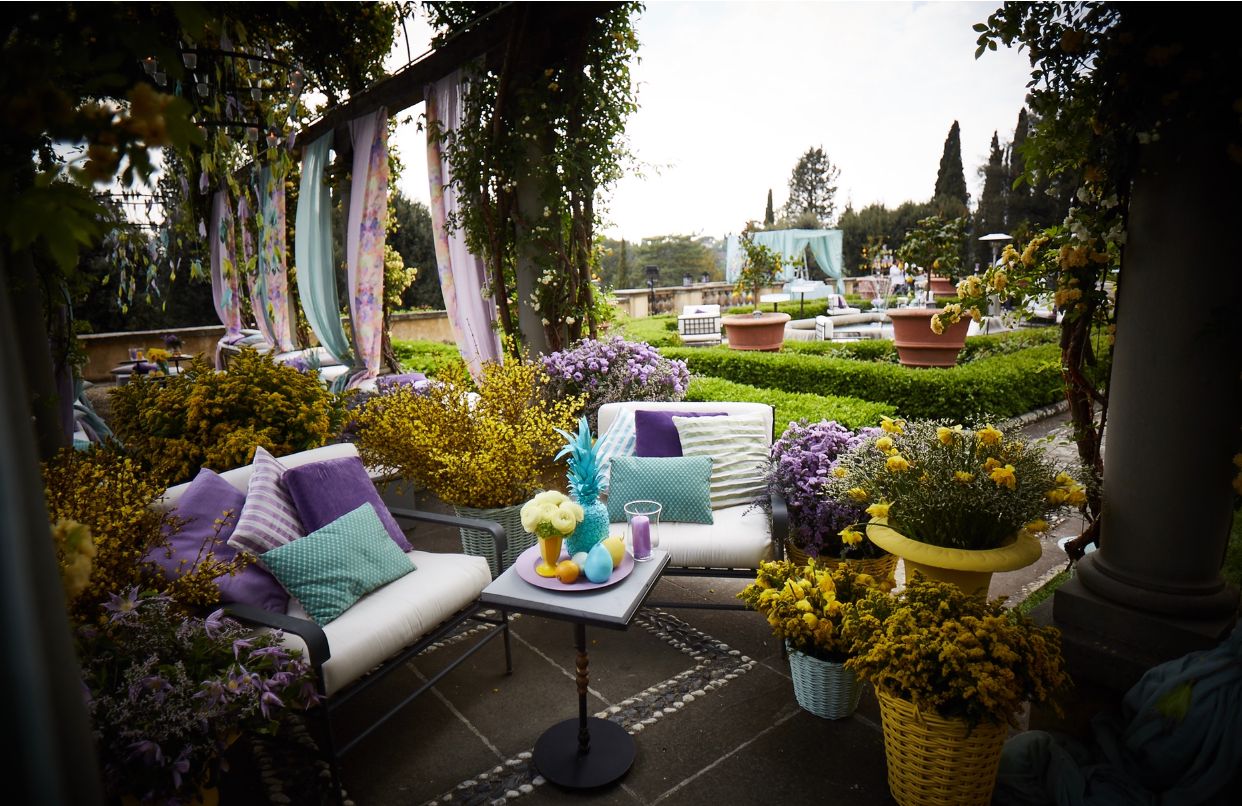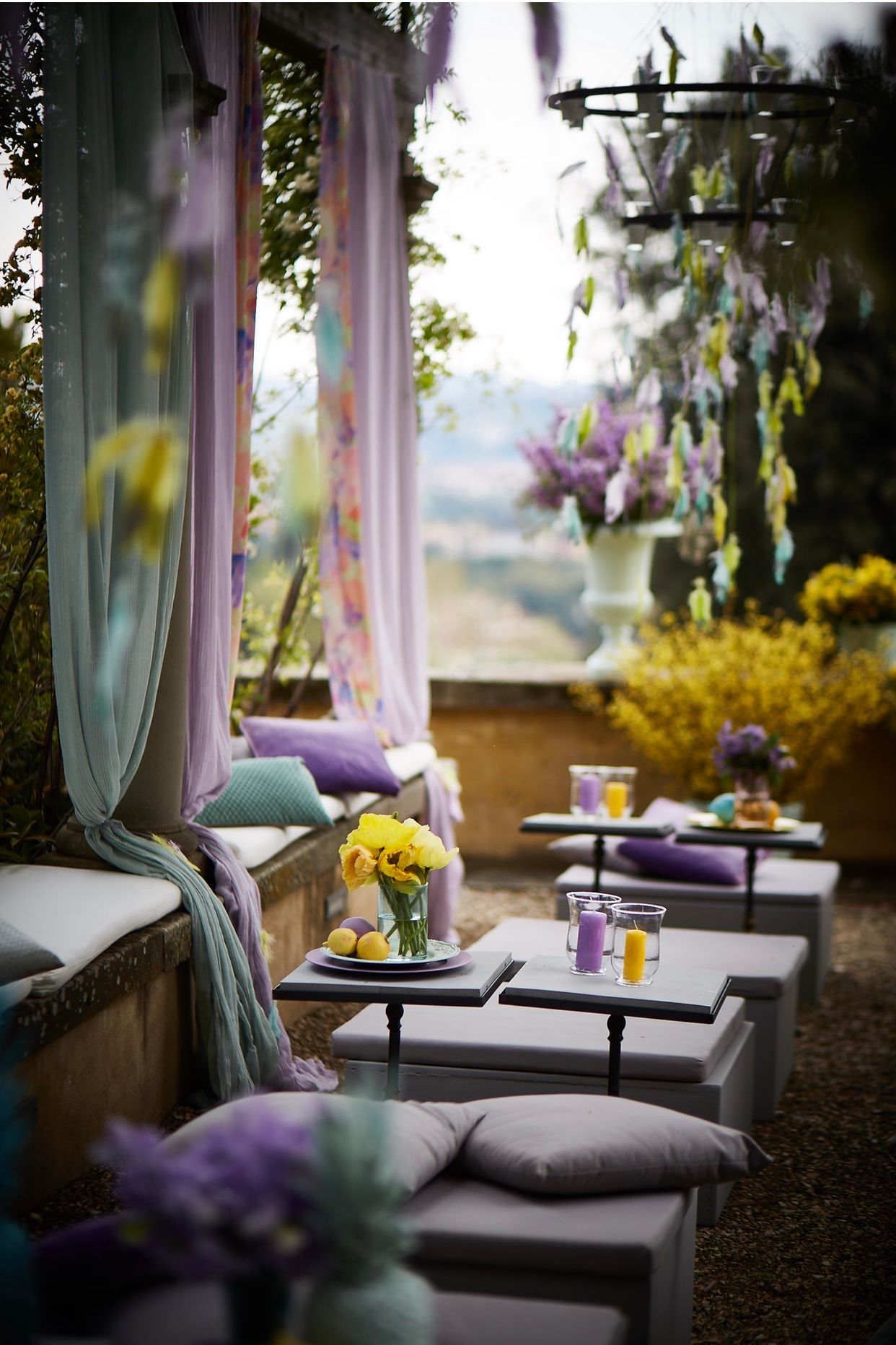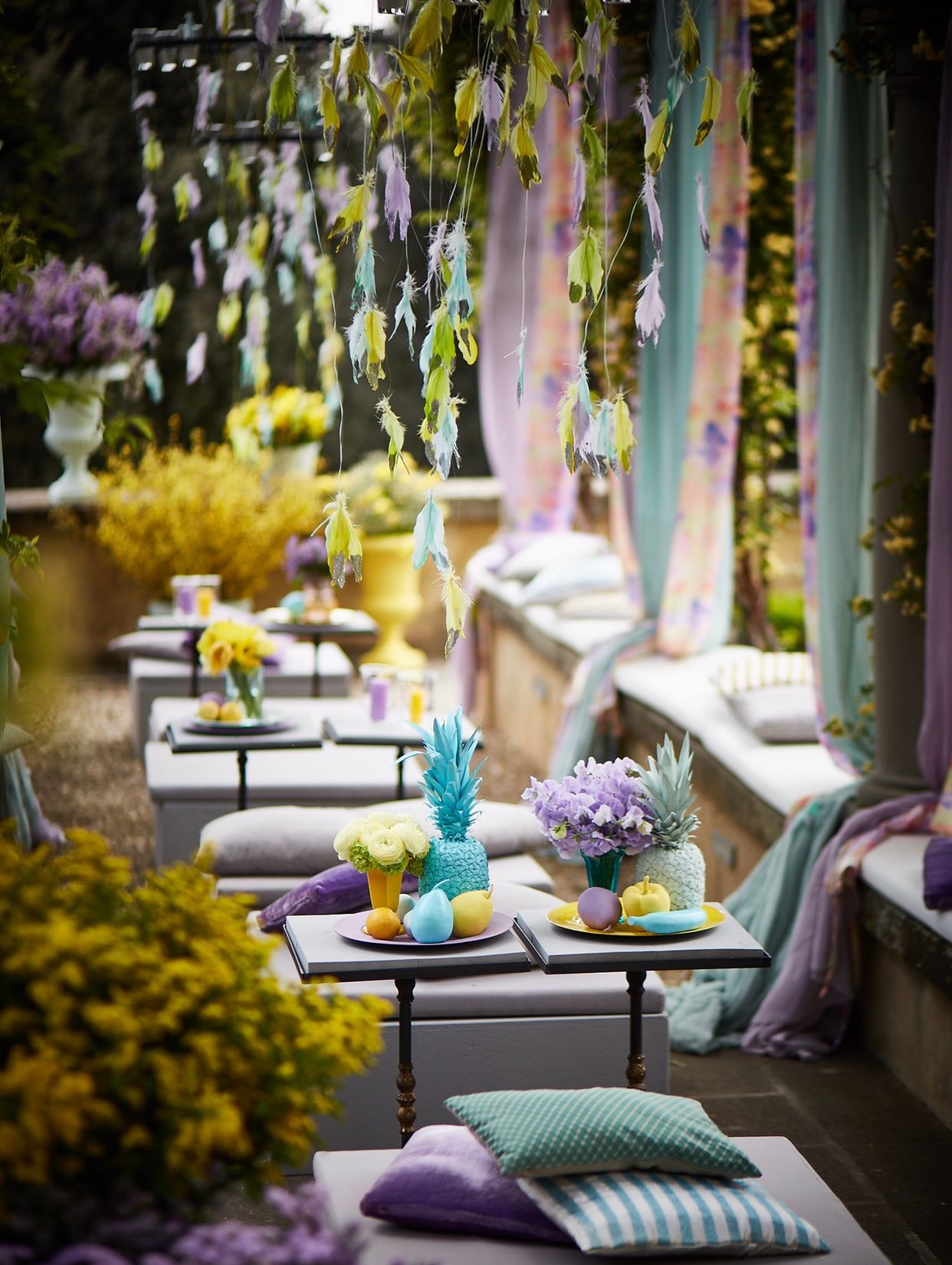 This was our mehendi set up that we did for an Indian couple in Florence, Italy. They wanted colourful yet different so we did this fresh combination of lavender, sky blue, lusty yellow and mehendi green.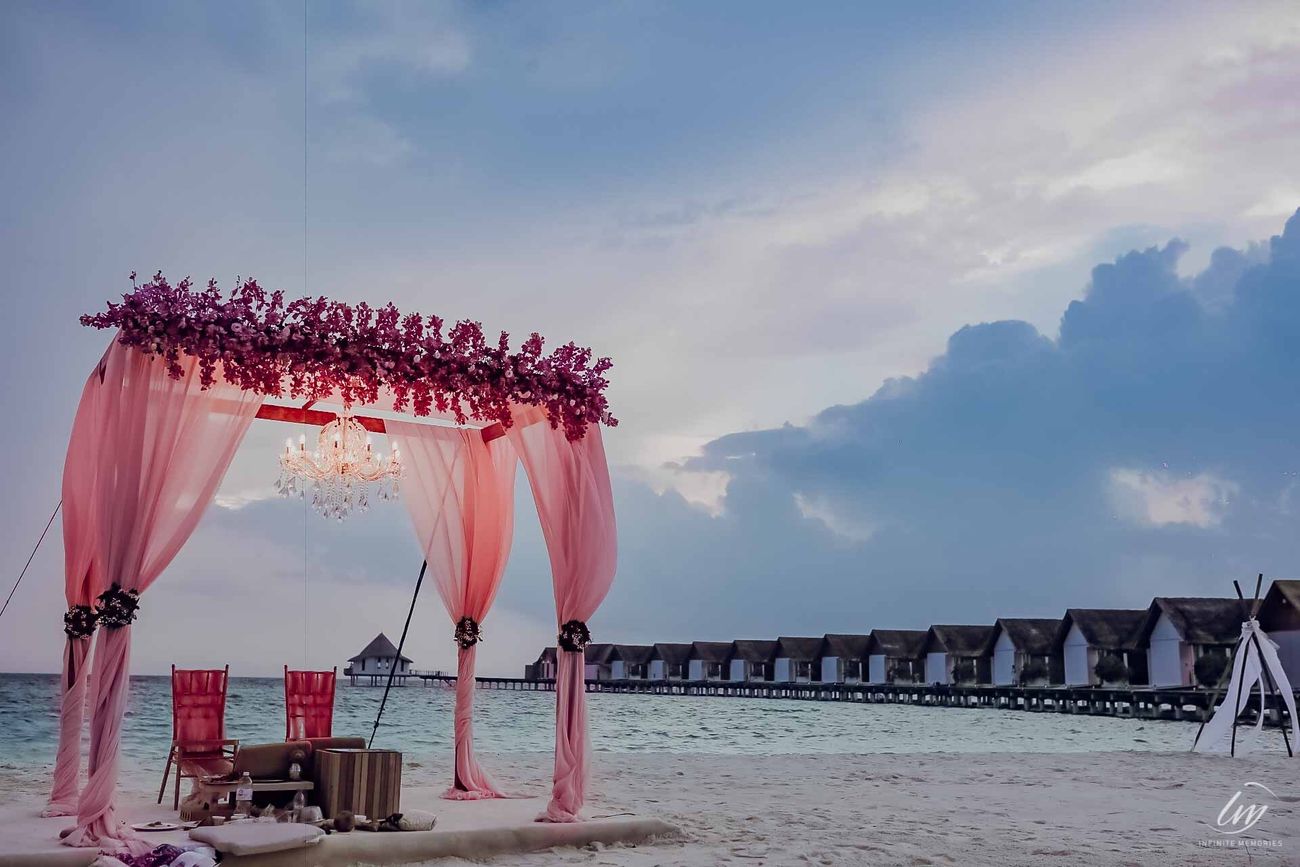 After a whole year of pastels, i think it was time we broke out of the english colours and embrace Indian traditional colours for all the Indian wedding's glory keeping it as Grand and at the same time as minimalistic as possible. Over-the-top is not always the way to go, sometimes embracing environments is equally important like this Mandap setup in shades of Pink, complementing the groom and bride's outfit - and in total contrast with the sky, making it pop even more!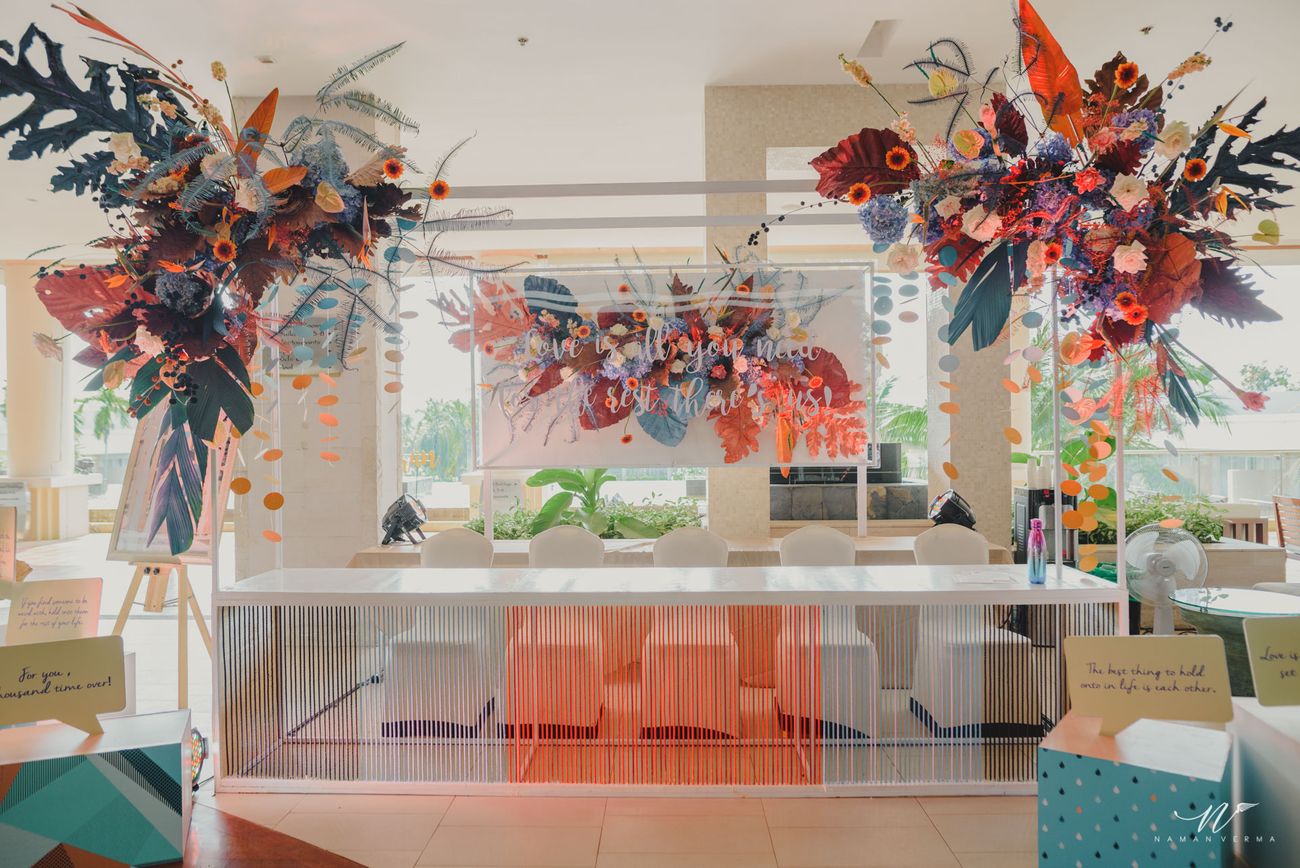 The underdogs of the colour family are on the winning side these days. Subtle Pastels i.e. Pale Blues with accent colours seems to be popular. Shades of Orange - Rust Color is also adding the wow factor this year. Lots of Tropical Leaves Big and small dipped in the various colours seems to be all over in décor this year.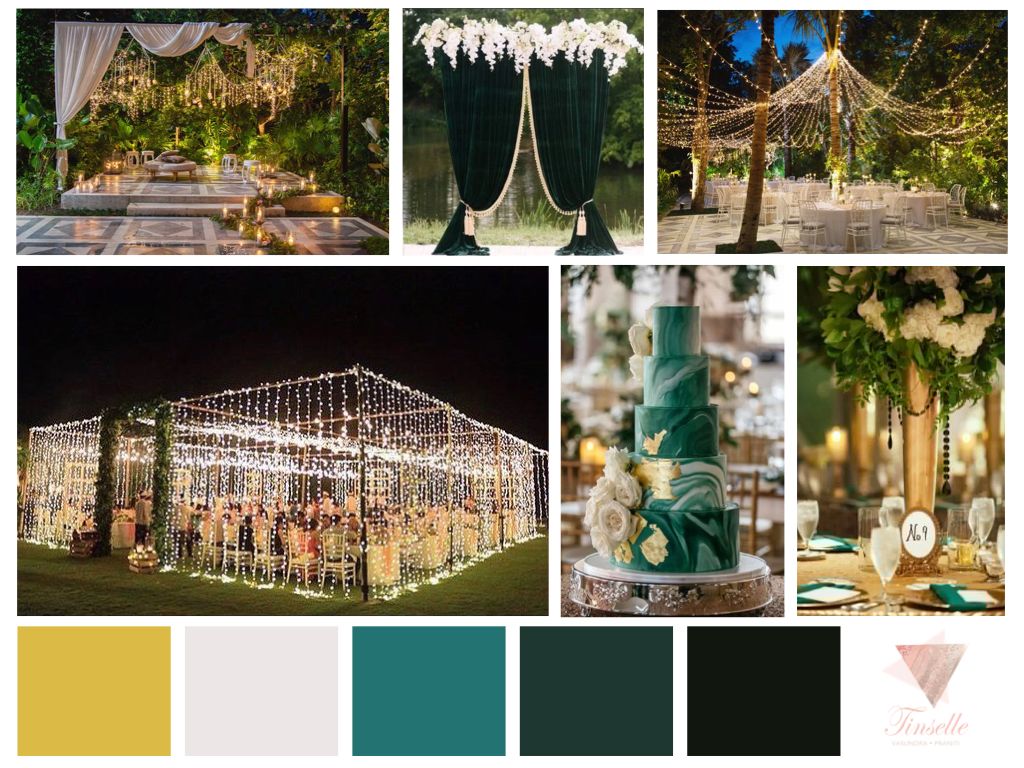 Theme: 'Into The Woods - Dreamt In Emerald Green'
This year we at Tinselle are curating a plethora of nature & earthen inspired themes for wedding season 2019-20. Our favourite so far is 'Into The Woods - Dreamt In Emerald Green'. This mood is ideal for an elegant Engagement or Reception Party. The deep tones, rich fabrics and that perfect touch of gold will set the tone for a magical evening we promise. Mood lighting is the cherry on top of the cake.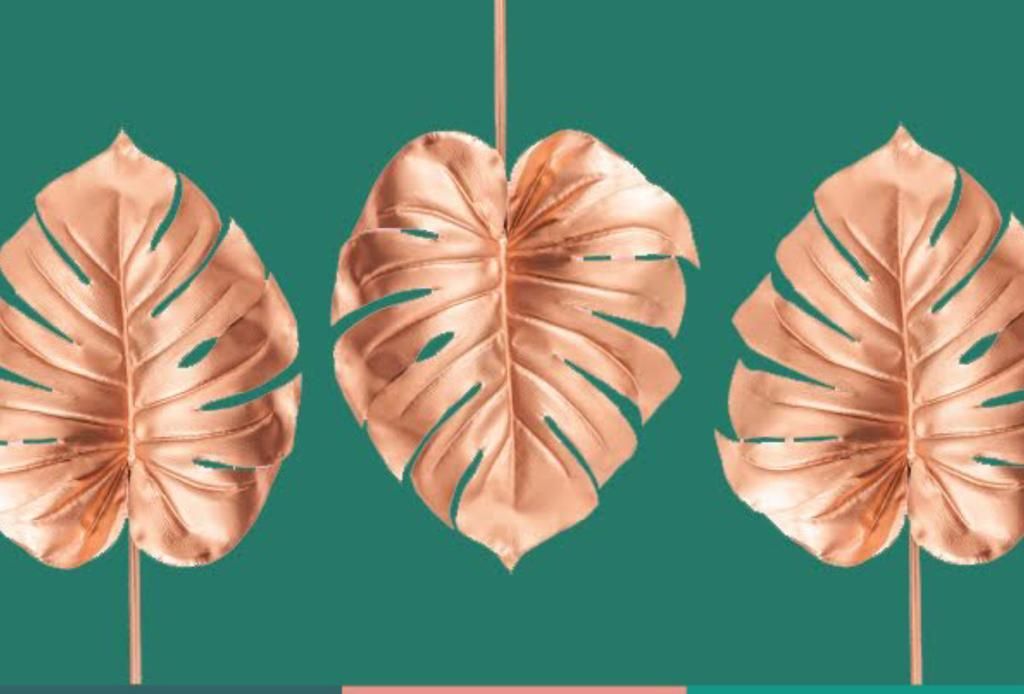 This year is all about fashion, lifestyle, and a lot of statement colours. We predict using darker and brighter colours broken by the monotony of metallic shades. Gone is the era of pastels, it's about making bold statements and redefining the understated looks.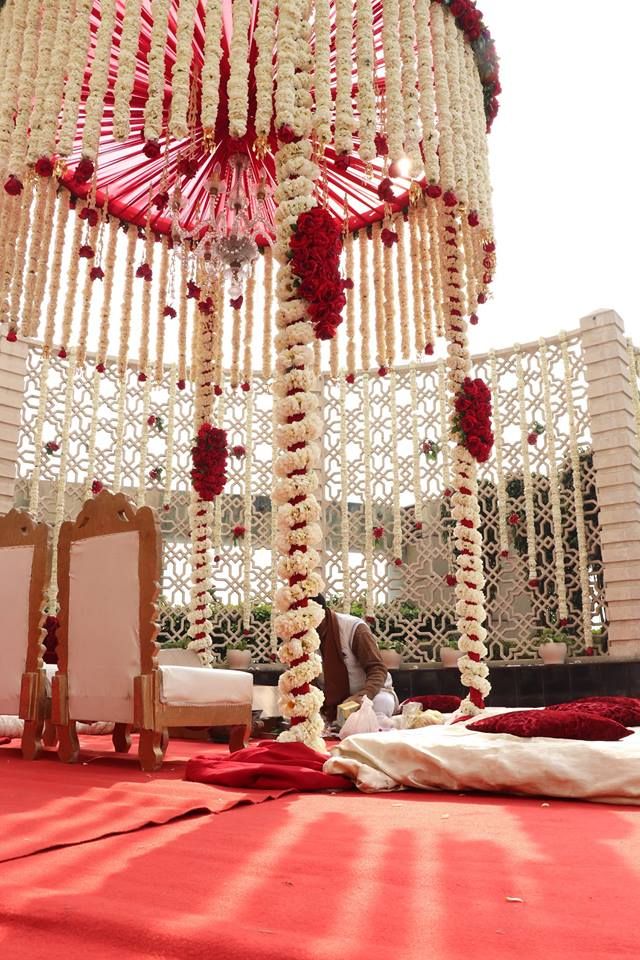 The Constant! A classy and simple wedding is when colour coordination happens. It will remain old and gold for every person and decorator in a wedding. We have this picture from one of our weddings which had colour coordination of red and ivory which everyone loved.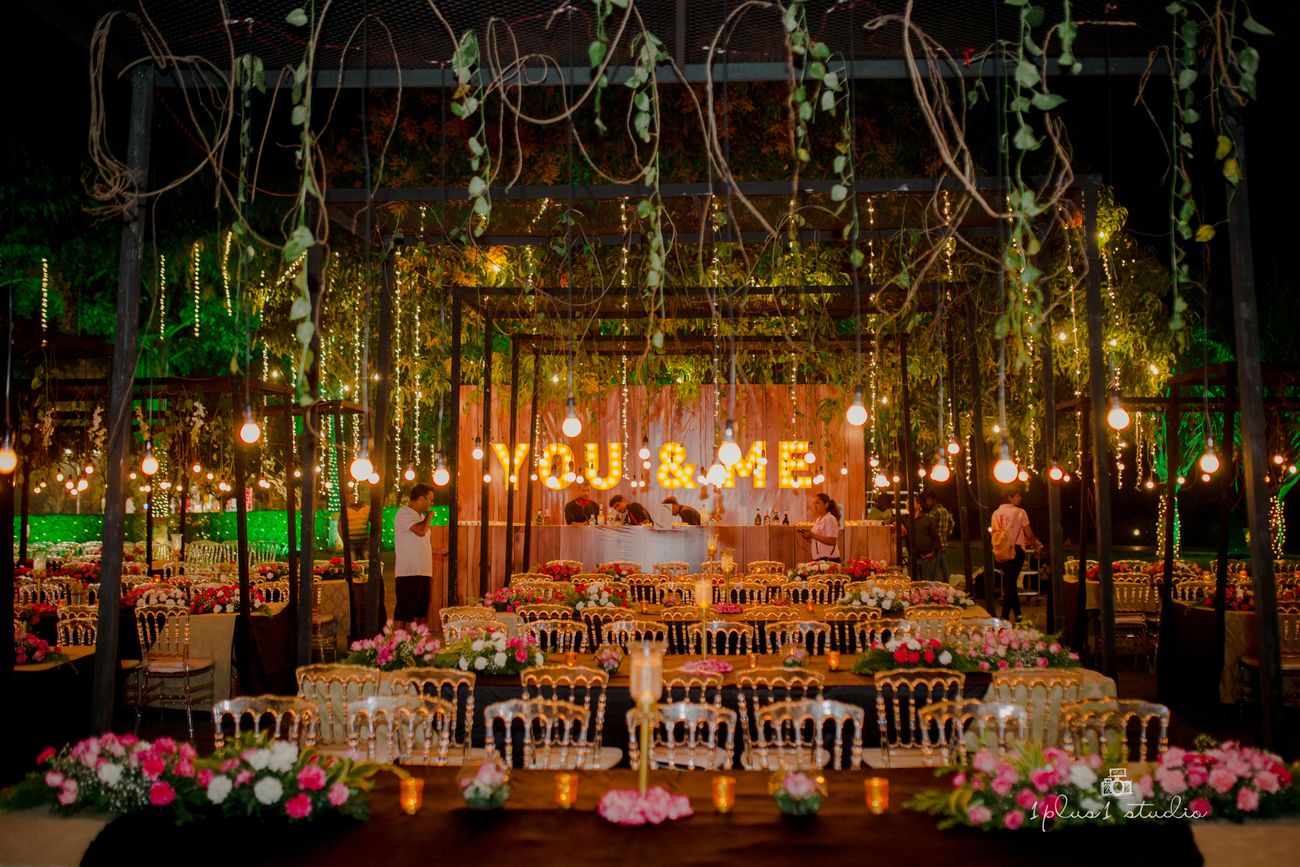 Greens and chandeliers-  a mix of an enchanted garden and rustic vibe is currently ruling the wedding decor.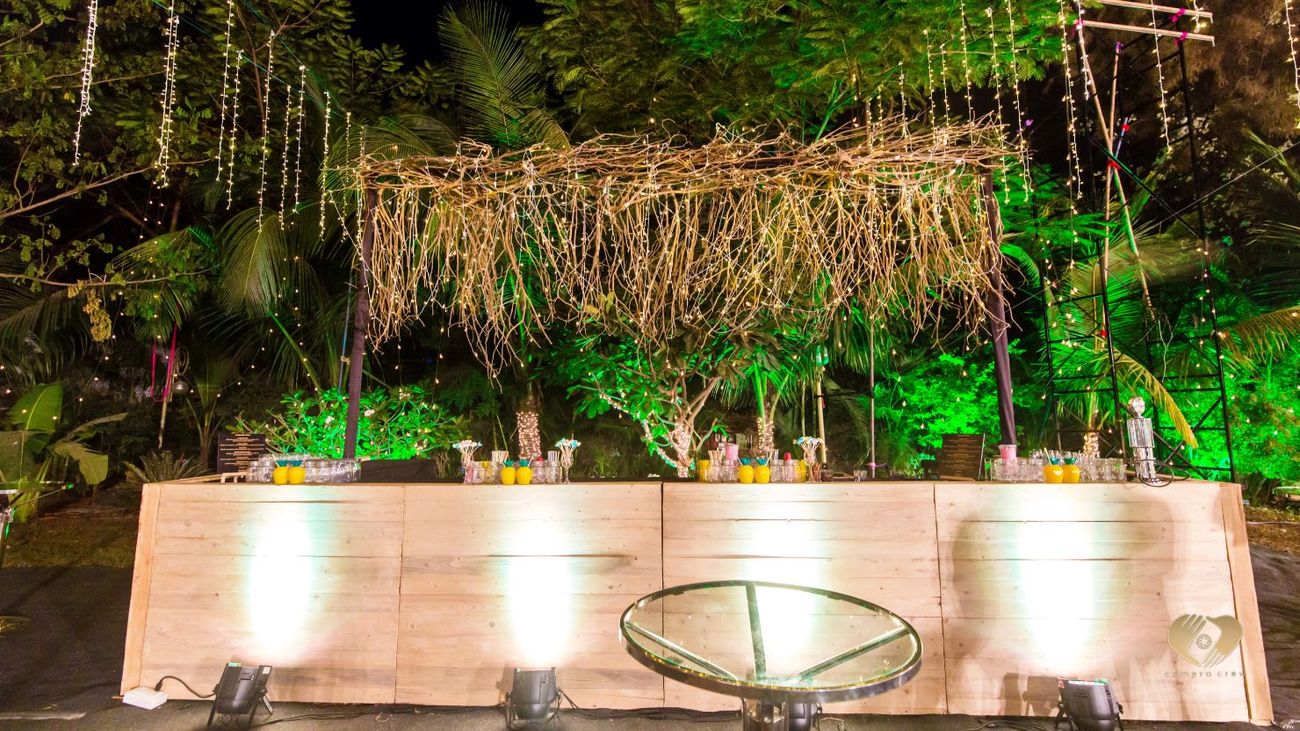 The colour combination that we feel is going to be the talk of the town this season is "Green & Gold." Since we are moving towards more eco-friendly and sustainable decor, green is the way to go with tints of gold. Minimal is going to be back this season.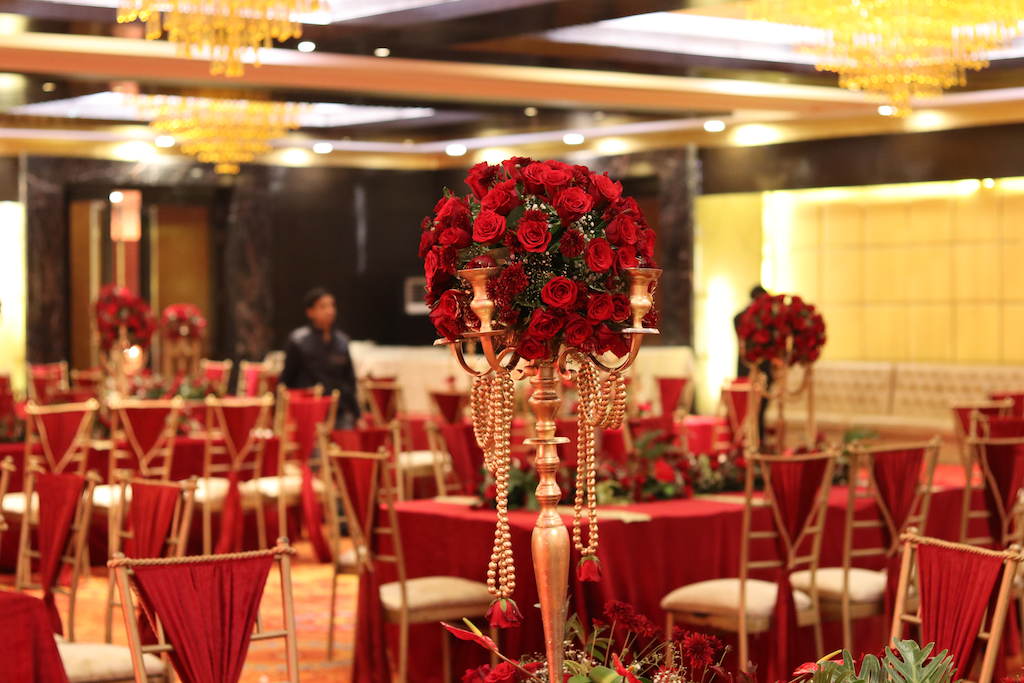 Since the last 2 years, we are looking at more of pastels and contemporary décor in Indian weddings and pre-wedding functions. In spite of that lot more traditional brides who like to enter in long veils are asking to go traditional with Rajwada theme or going back to Red, Gold and White. Couples are asking for very chic and elegant in choice for wedding themes, so we need sophistication with rich vibes. But Red is a tricky colour and it could clash with the bride's outfit. The trick for the whole décor is to keep one of the three colours as the highlight. For instance, if want to emphasise more on the red then minimize the use of white and gold. Use of metal gold centerpieces, tower candle stands, lanterns, food trays with candles and flowers, unique shaped glasses with flowers and crystals are new additions.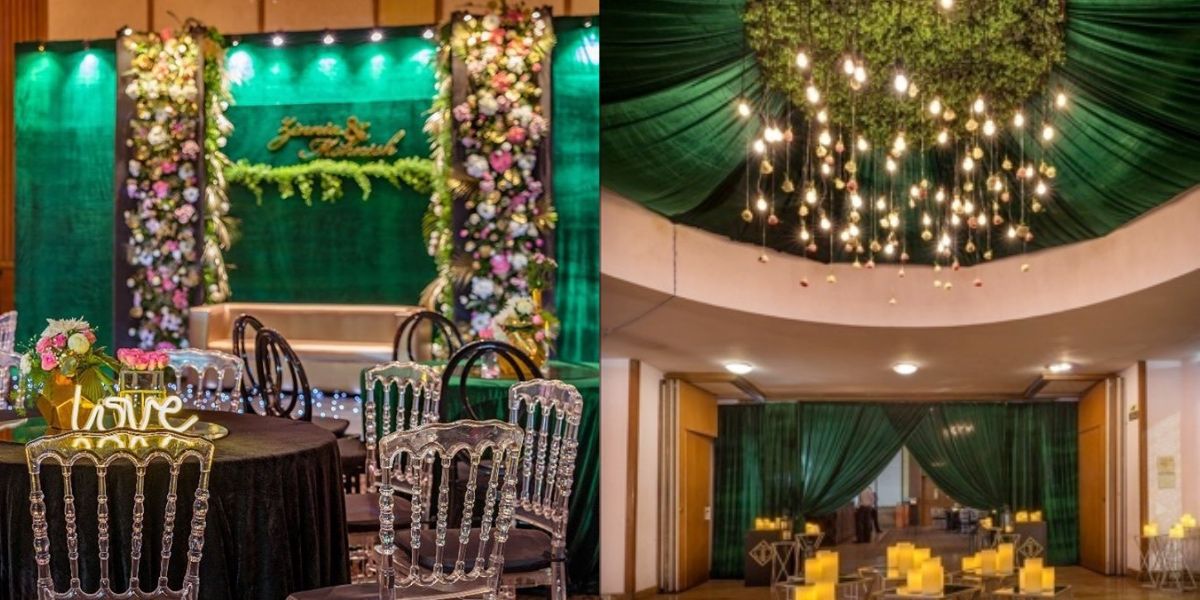 Emerald is the perfect compliment to changing leaves and cooler temperatures and makes a gorgeous addition to your wedding. This season we experimented with soothing hue of Emerald green, baby pink and panache of gold. Beautiful falling drapes creates an aura of magical design style. 
ALSO READ: Decorators Reveal: Winter Wedding Decor Trends To Watch Out For This Year!