#DecorHacks: Here's How You Can Utilise Trees At Your Wedding Venue!
BY Sakshi | 10 Jun, 2019 | 14459 views | 3 min read
We loving sharing simple decor hacks with you which are not only amazing, but can save you big bucks as well! If you have a tree at your wedding venue or your garden, where you plan to have a smaller function or even the wedding, then here are some pretty ideas to make the tree a central decor attraction which everyone will admire!
Something like this which looks uhhhmazing!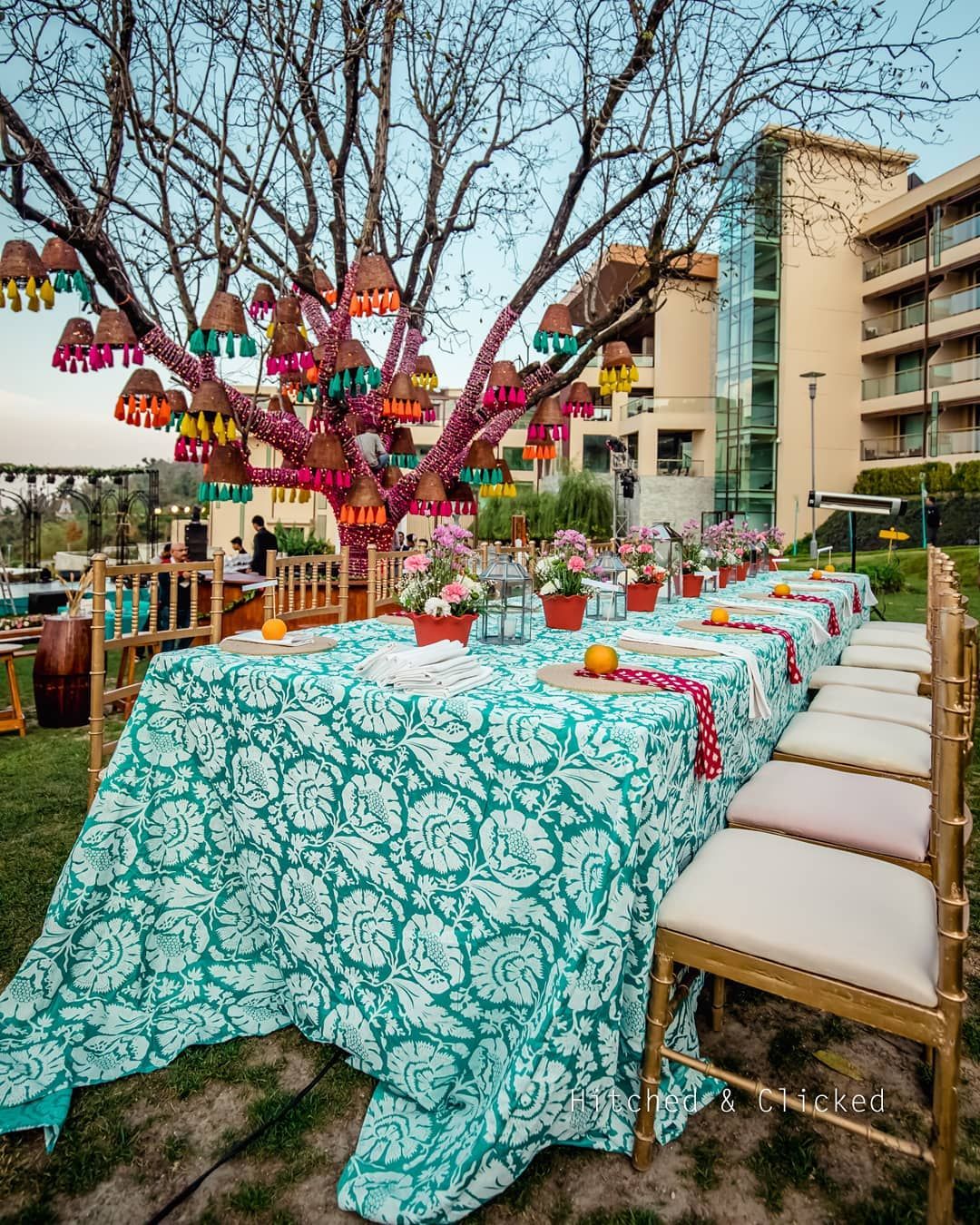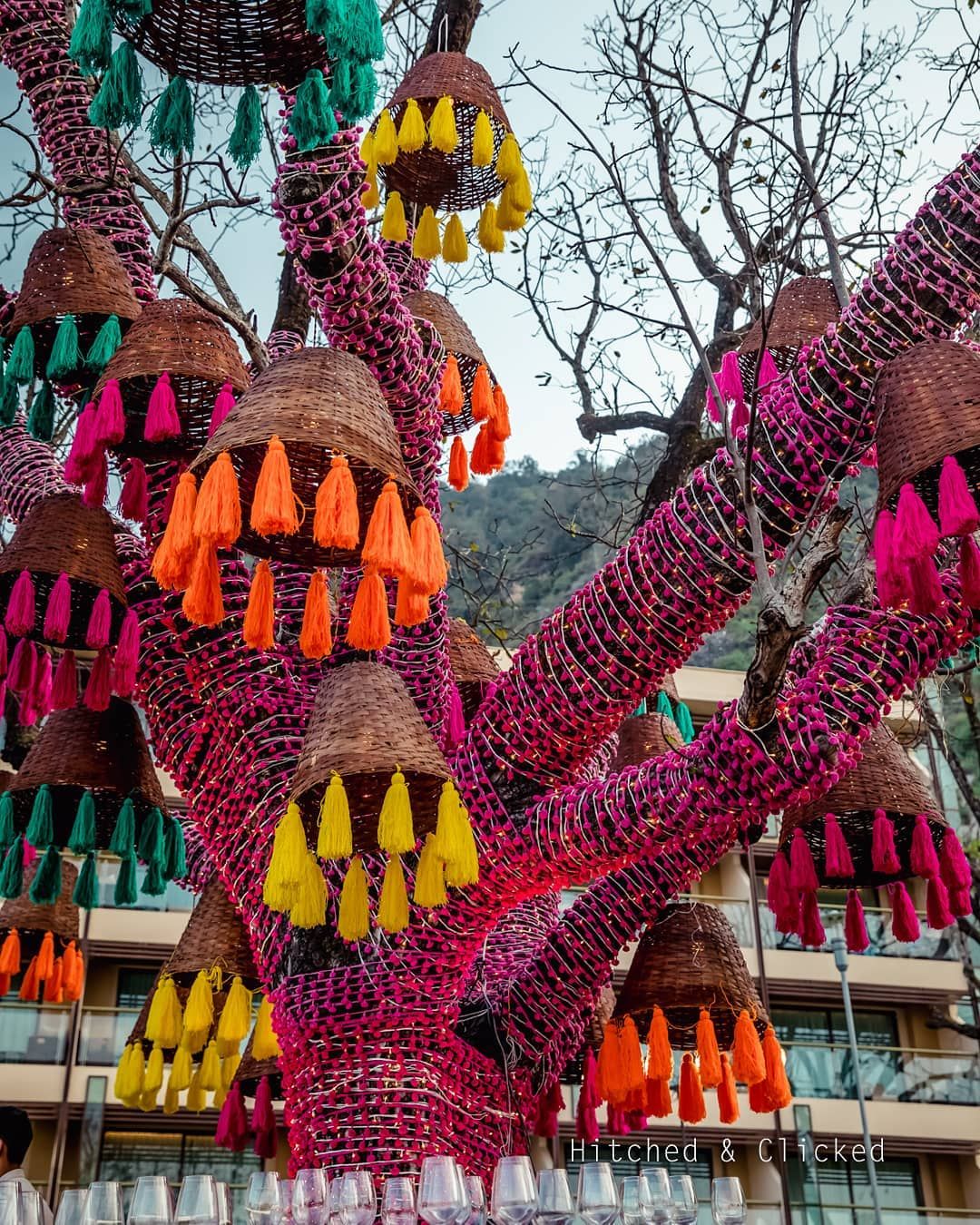 Image via Hitched and Clicked★ 4.8 ; Decor by Altair★ 5
Now this has to be one of our fave decor looks off late, and we love how it pops against that fun decor- if you have trees around the venue, do them up with hanging baskets, or even better, suspended cane lamps.
Use it as a Mandap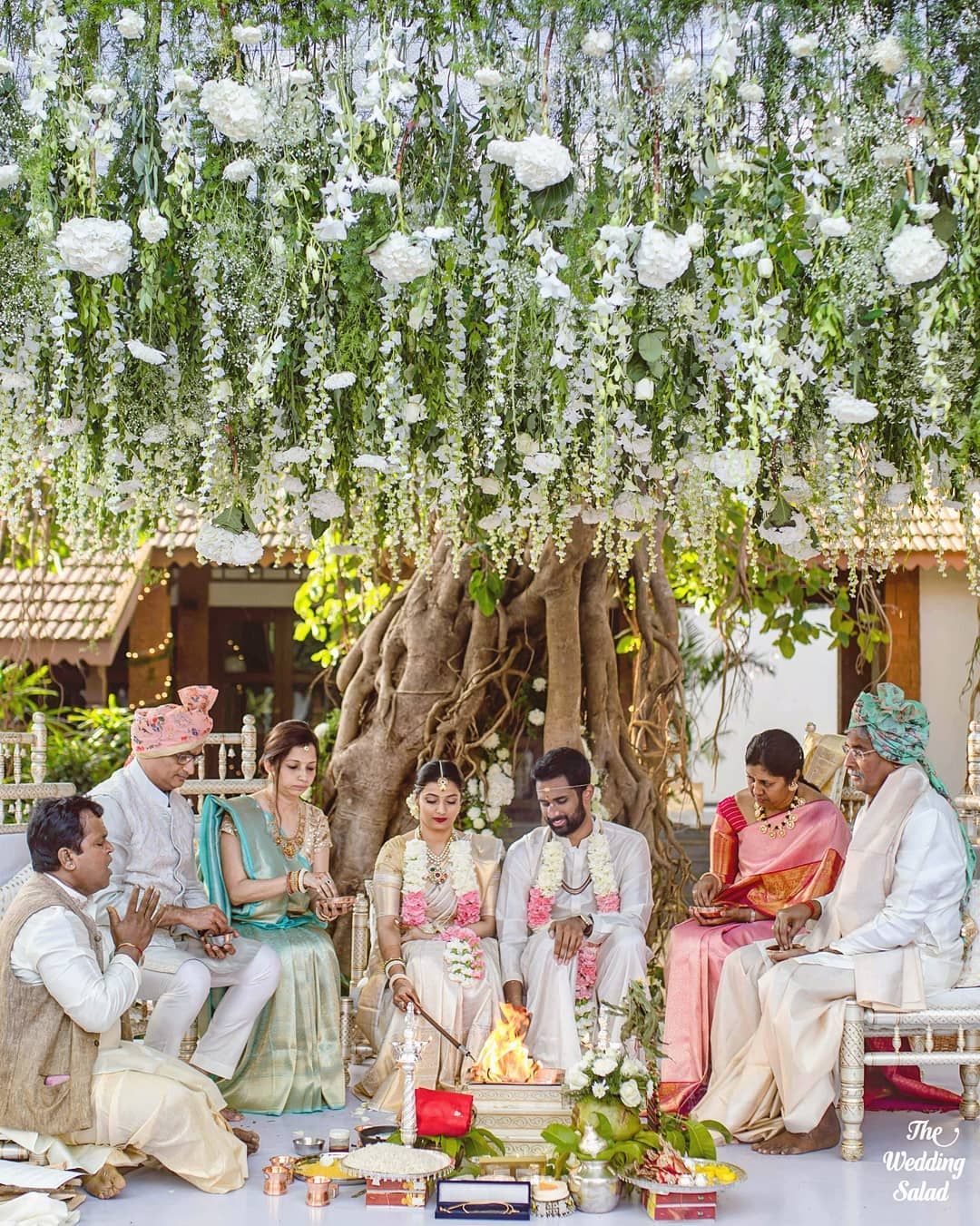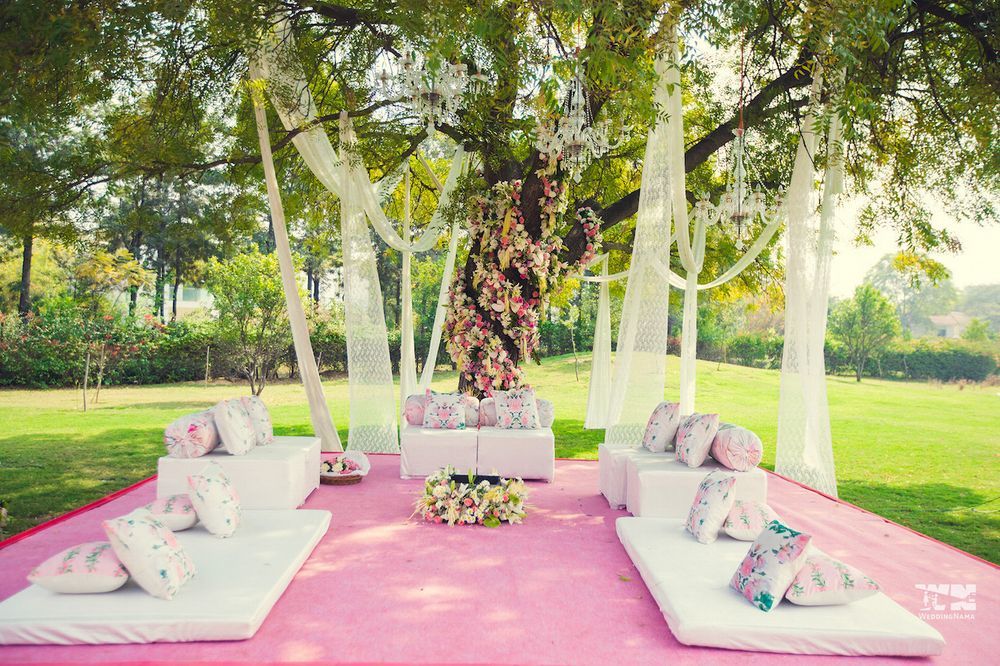 Image via The Wedding Salad★ 4.9 and Aashna & Bhisham
These two brilliant couples we featured converted a tree at the venue to mandaps and we absolutely love the idea. You don't need too much else to make it shine!
Hanging drapes look amazing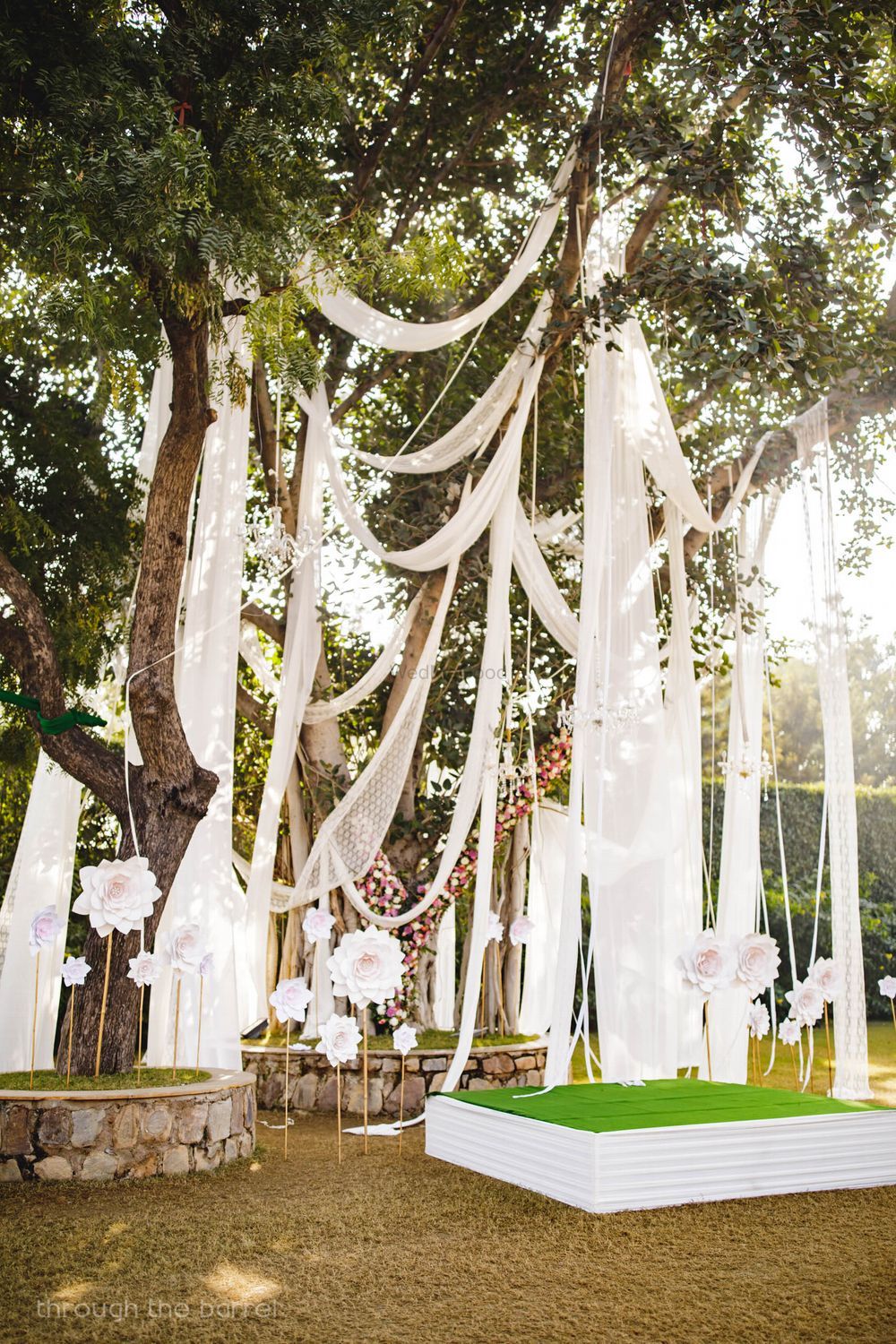 Image via Aashna & Archit
This couple hung white drapes from the tree at their wedding venue, and it really did look special and pretty- adds this dainty aura to the whole place.
As do potted plants!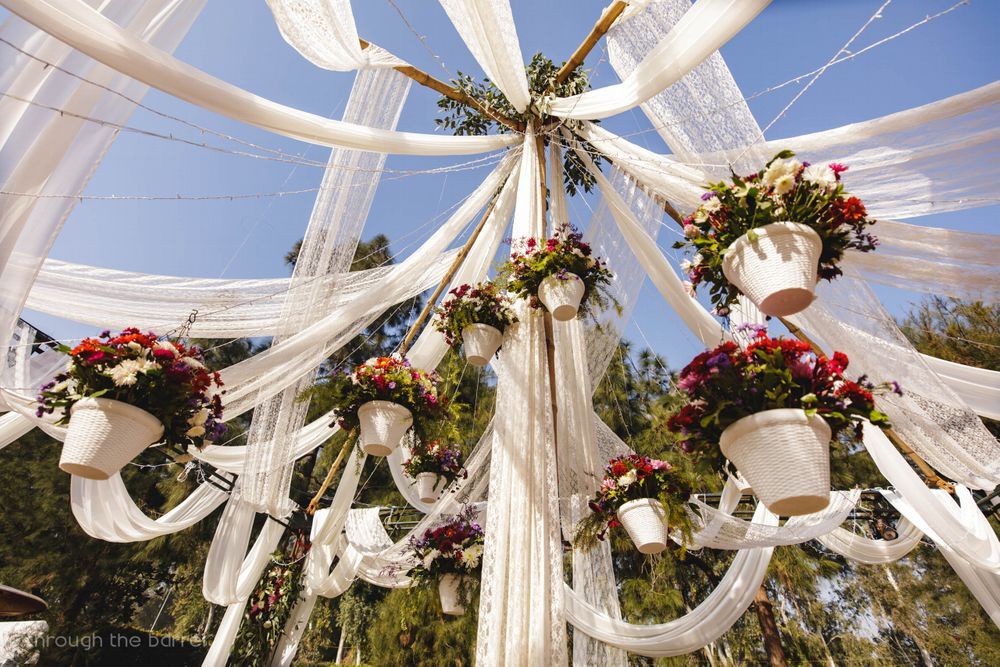 Image via Wedding Duo★ 5
Might sound like too much to hang drapes and potted plants from a tree, but trust us, it does look amazing when its made to pop!
Tassels look bright and fun!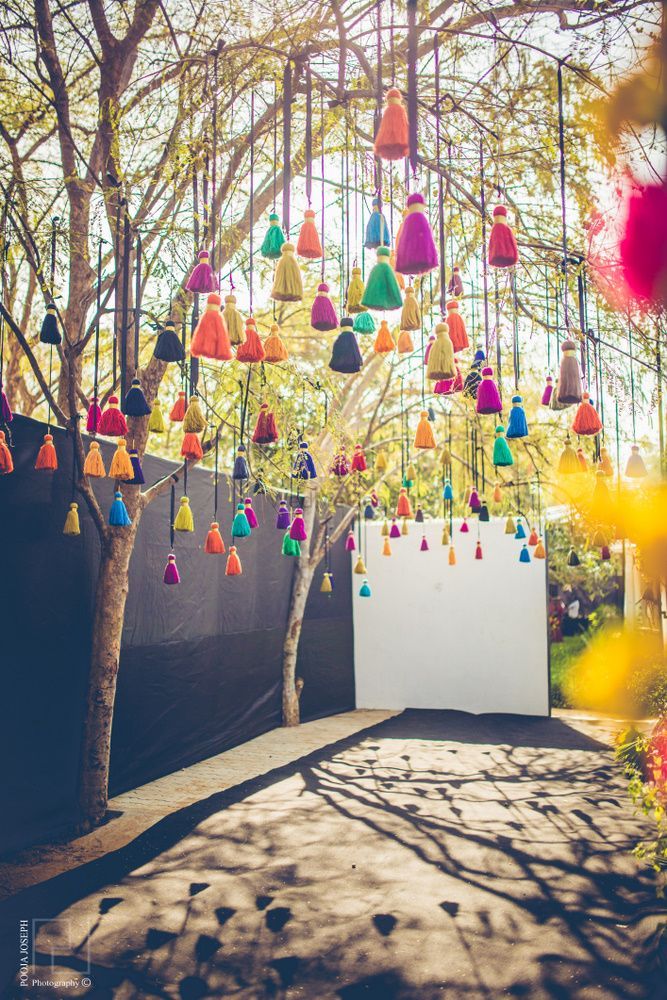 Image via Aashna & Uneesh
This bride had tassels hanging from a tree at the entrance at her mehendi, and it simply looked fantastic to infuse bright and happy colours to the venue!
As do hanging dreamcatchers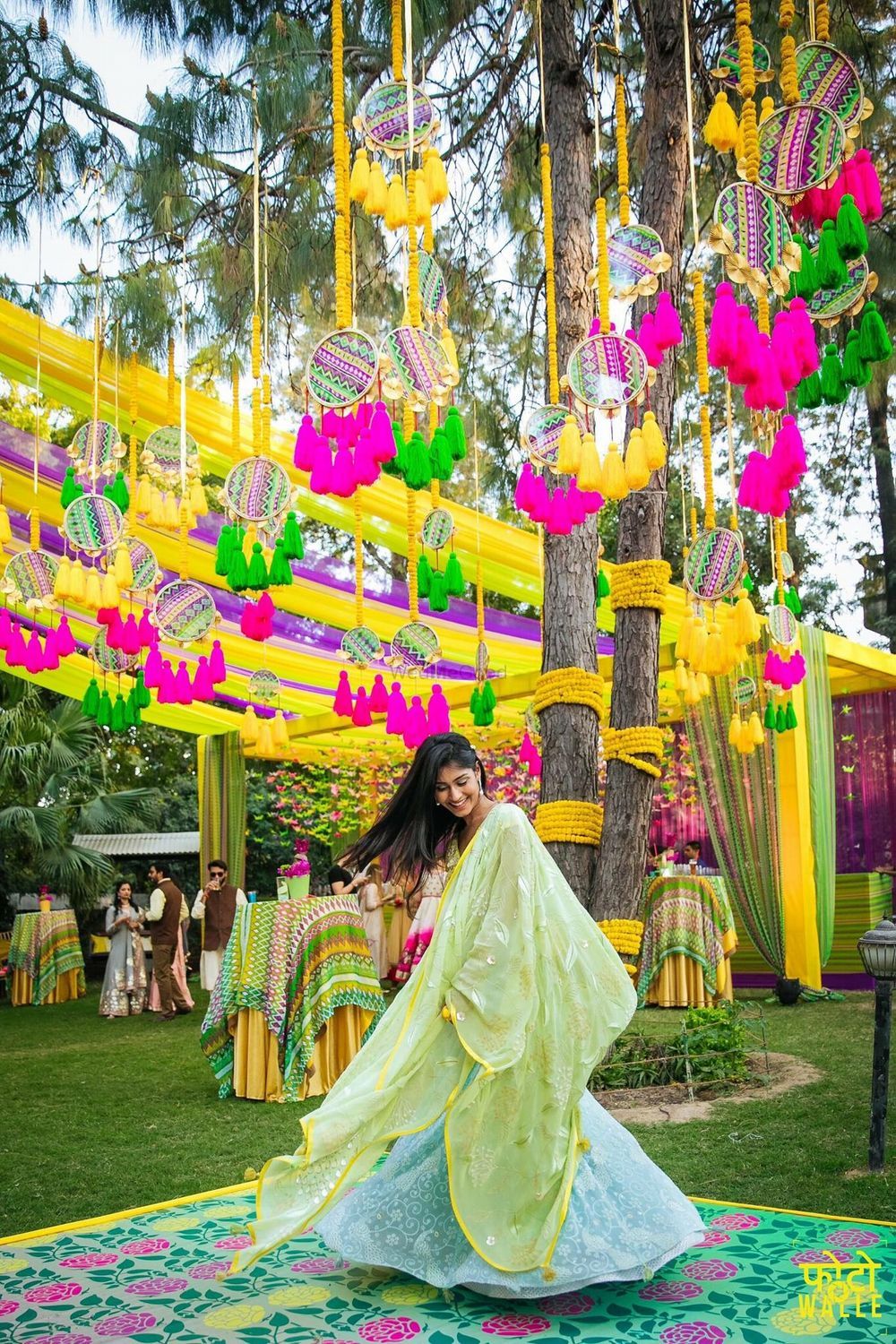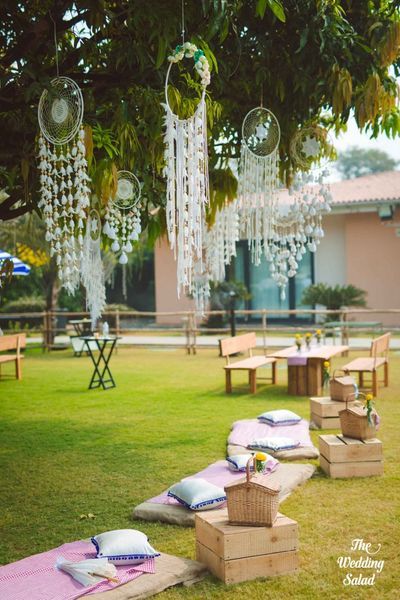 Image via Abhinav Bhagat★ 5 and Atisuto★ 4.6
Dreamcatchers look magical, and they are still trending for weddings- hanging huge ones on trees makes them pop so well!
Upturned parasols add a pretty touch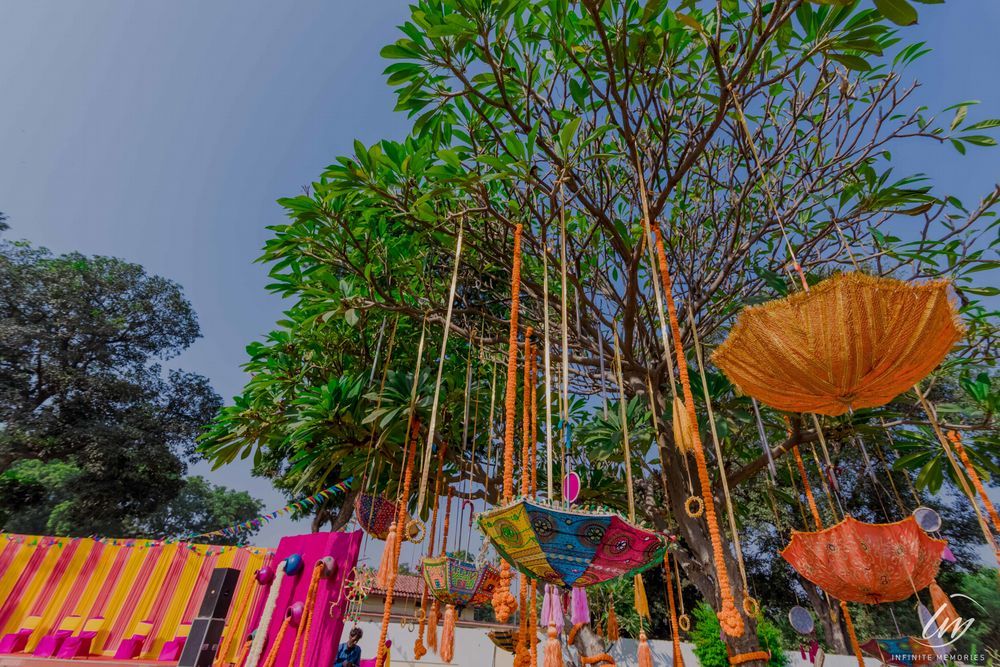 Image via Infinite Memories★ 4.8
Whether you have traditional ones or the normal colourful ones, they look good either way and all such a whole lot of quirk to the decor!
Hang genda phool strings from it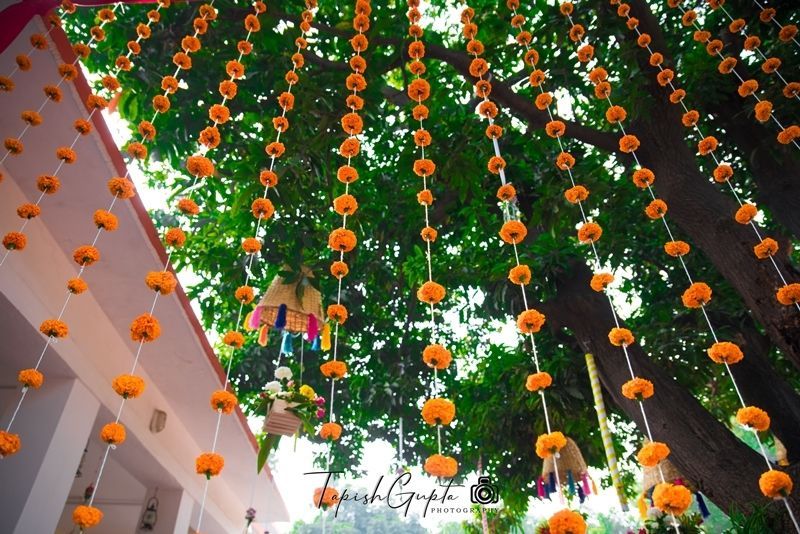 Image via House of W★ 4.5
A simple but fabulous idea, especially when you want to do up a tree in your garden- not to mention very economical. You can even have floral strings if you don't want to go for the whole genda phool look.
Or fairy lights which look magical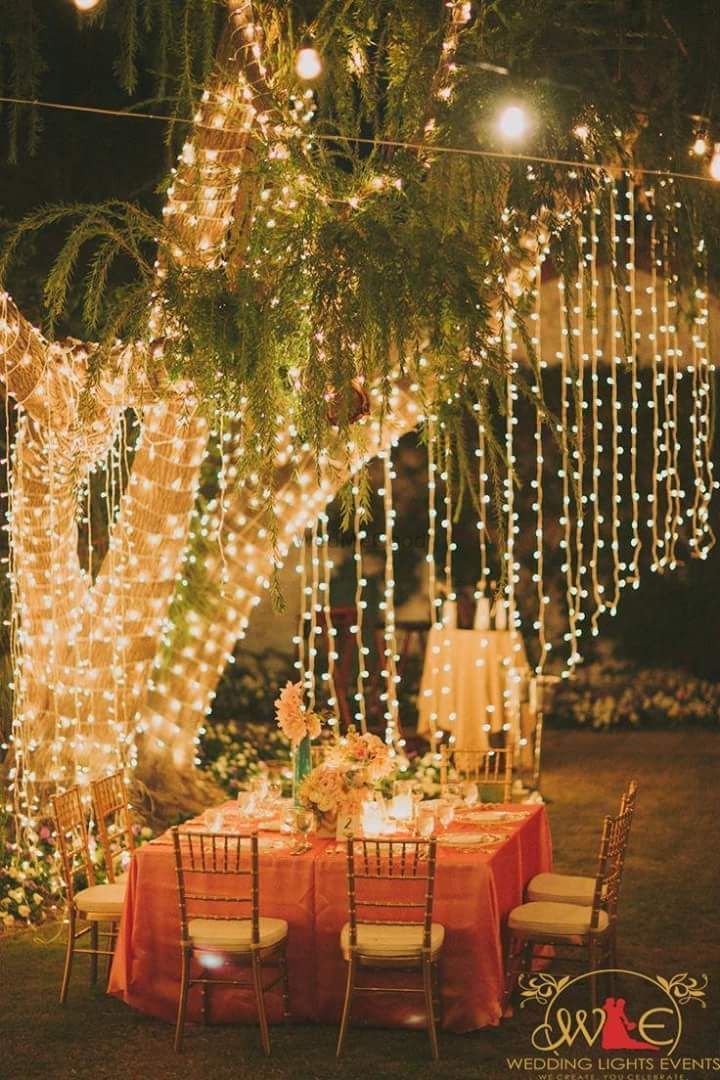 Image via Dream Wedding Planner★ 5
If you have night nuptials, then hanging fairy lights from a tree in your garden or the venue is a no-fail idea, which adds a touch of magic to the venue!
Quirky elements which pop!
Image via Madam Planners★ 4.9
Here they have hung random elements, which give the tree a statement look.
Something offbeat and unique like these bangles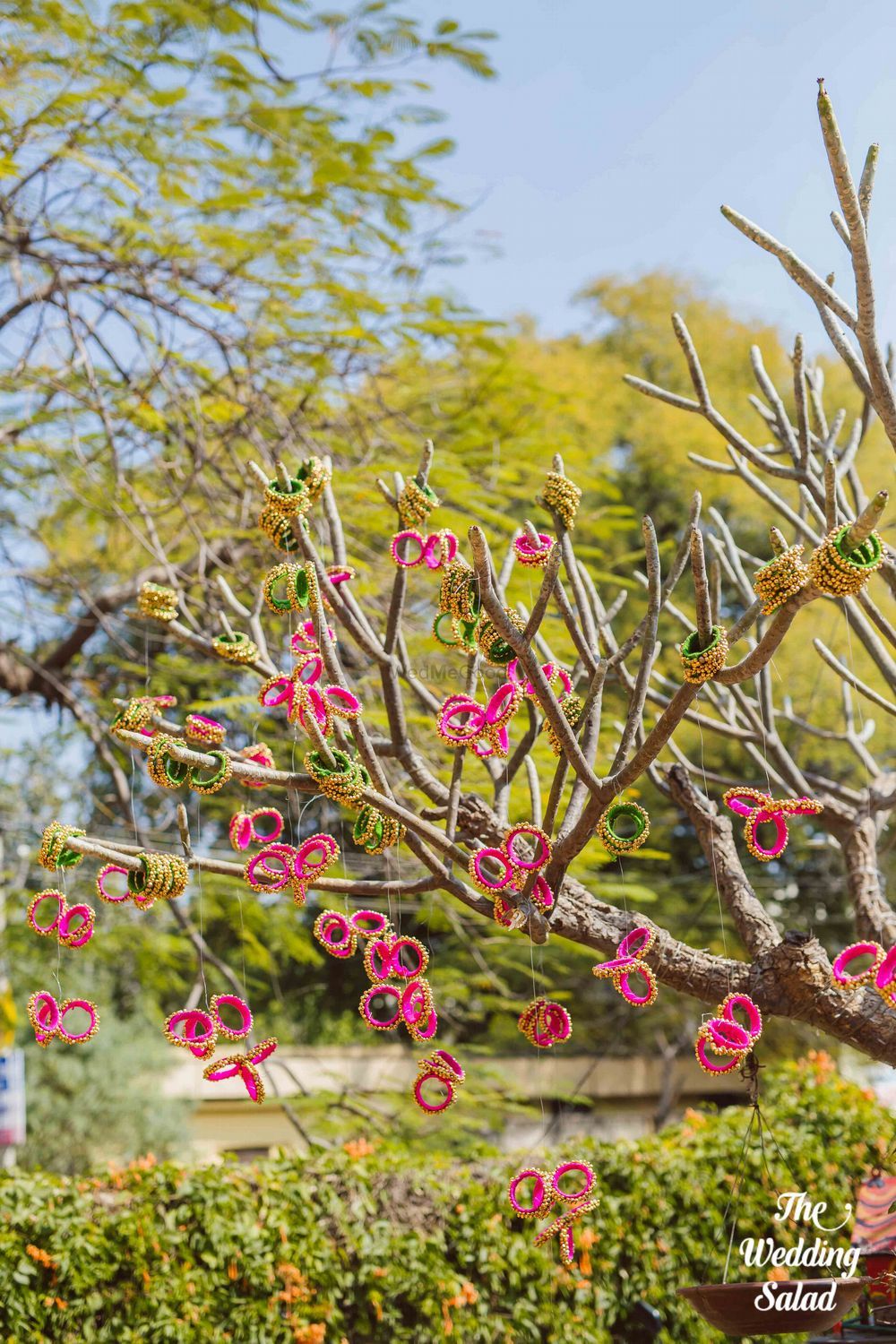 Image via Vintage Nutters★ 5
Now that is one cool and unique idea, isn't it? Adds such a fun look to the venue.
Paper decor looks simple and fun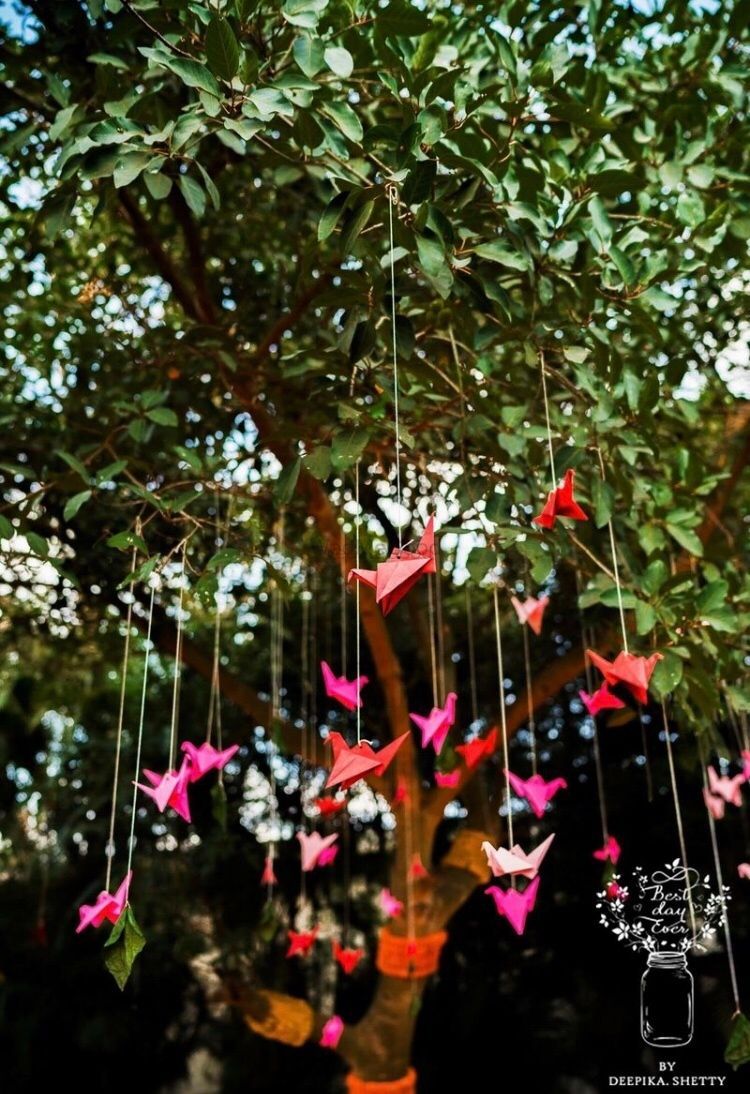 Image via Best Day Ever by Deepika Shetty★ 4.8
Another economical idea which can be DIYed at home as well.
Reuse bottles and pots to add some quirk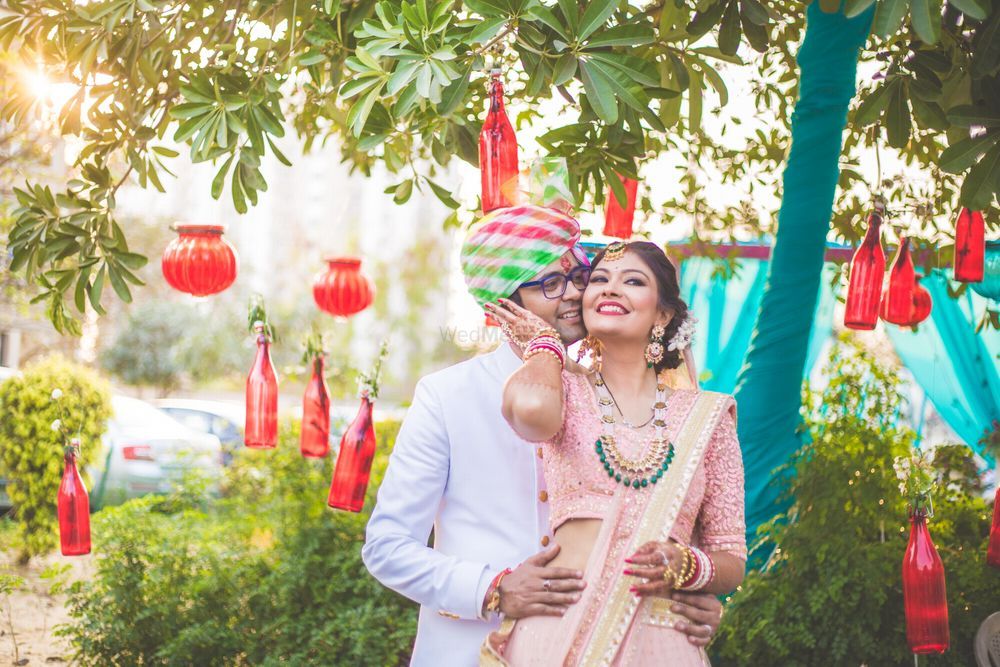 Image via Girl in Pink Photography★ 5
Things like lanterns and bottles from around the house, which can really come in handy for decor like this!
ALSO READ: Can You Imagine A Wedding Without A Mandap? This Couple Had A Wedding Under A Tree!