DIY Decor Hack For May : Perfect For Mehendi
BY Sakshi | 25 May, 2017 | 3215 views | 1 min read
Want to know a decor hack that's easy peasy and economical but still makes a statement? Then here is one for you!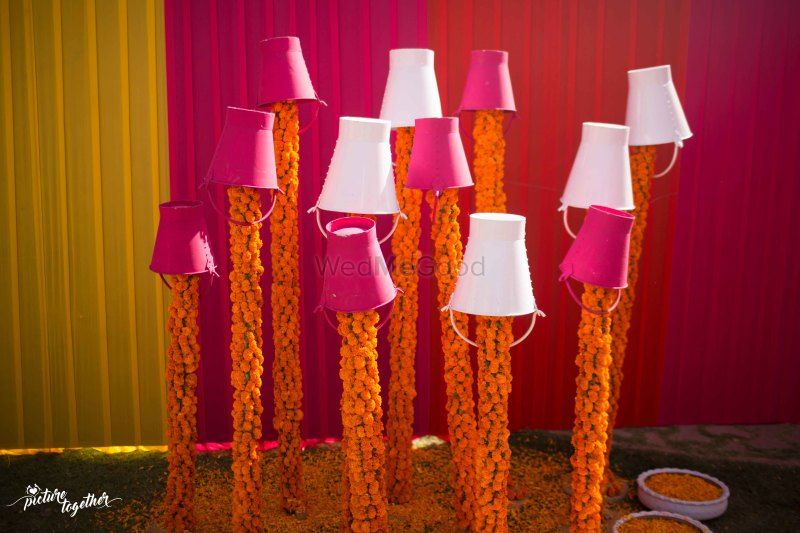 Image via Picture Together ★ 4.4
Yep, those are upturned buckets on what look to be genda phool sticks, and we think it's a superb idea! Just cover some sticks with flowers, hang the plastic buckets on them upside down, and voila! You got yourself a statement decor piece! Sprinkle some genda phool petals around for added effect! 
Make sure to colour coordinate the buckets as well as the shape else it might look a bit too random. But this is quick, pretty and super economical.. we love it.. whatdoyathink?