Don't Want To Spend A Lot On Your Jewellery? Get Your Imitation Jewellery Online From These 6 Places
BY Soha | 12 Feb, 2019 | 21394 views | 3 min read
If I suggest renting jewellery for your wedding, or buying costume or artificial jewellery, what would you say? Are you going to give me those stern, judgmental looks or will you nod your head yes in excitement 'cuz hello, money saved? Well, if you ask me (and I am sure a bunch of other, like-minded girls), I wouldn't mind getting imitation jewellery for my big day. It's trendy, it's pretty, and it won't burn a big hole in my pocket! Also, where do you think I'll wear all those satladas and layered chokers after I am done with my wedding? Yes I know supporters are going to say I can wear it at my friends' and family weddings, but how many cousins do you even think I have?
So if you are like me, this article is perfect for you! Here's a list of 6 brands from where you can get artificual jewellery that will look like the real deal, apt for your pre, post and even the wedding functions. Take a look!
Zevar By Geeta
This label has our heart, especially when it comes to gorgeous kundan jewellery! We especially love their chokers and necklaces in exquisite designs and colors, perfect for the 2019 brides!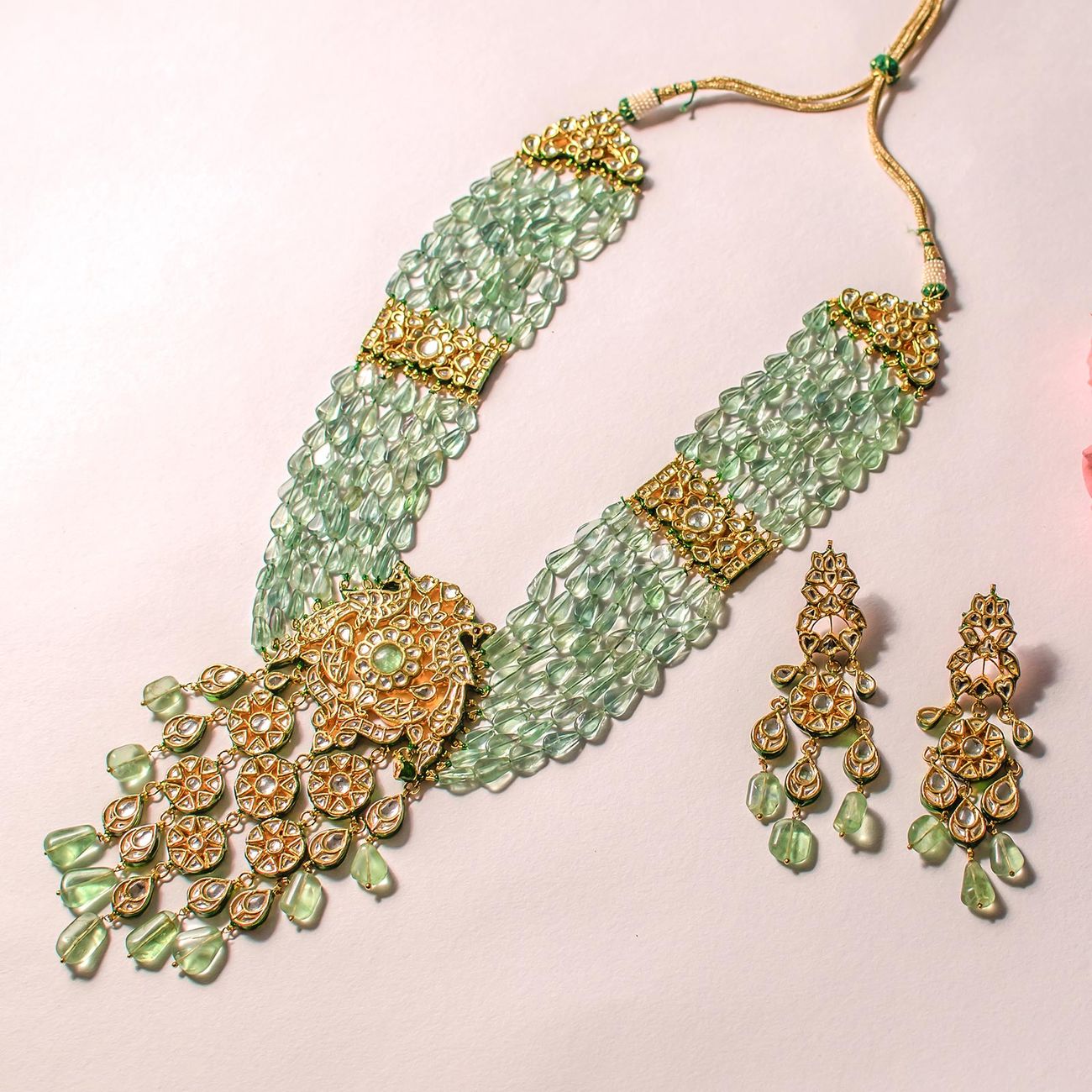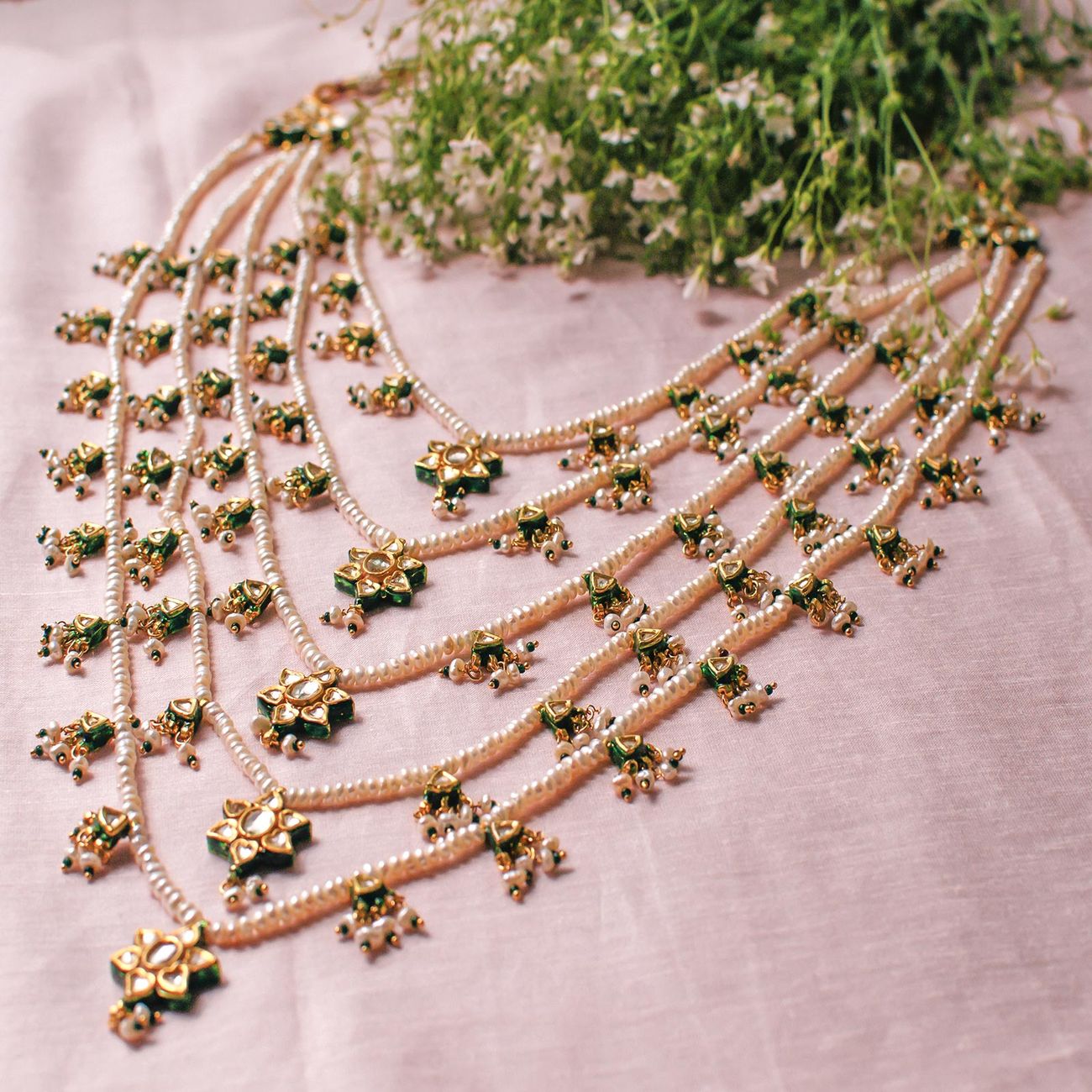 From L to R, the statement piece with kundan pieces and mint beads is worth INR 37,080 and the 5 string haar is worth INR 16,695.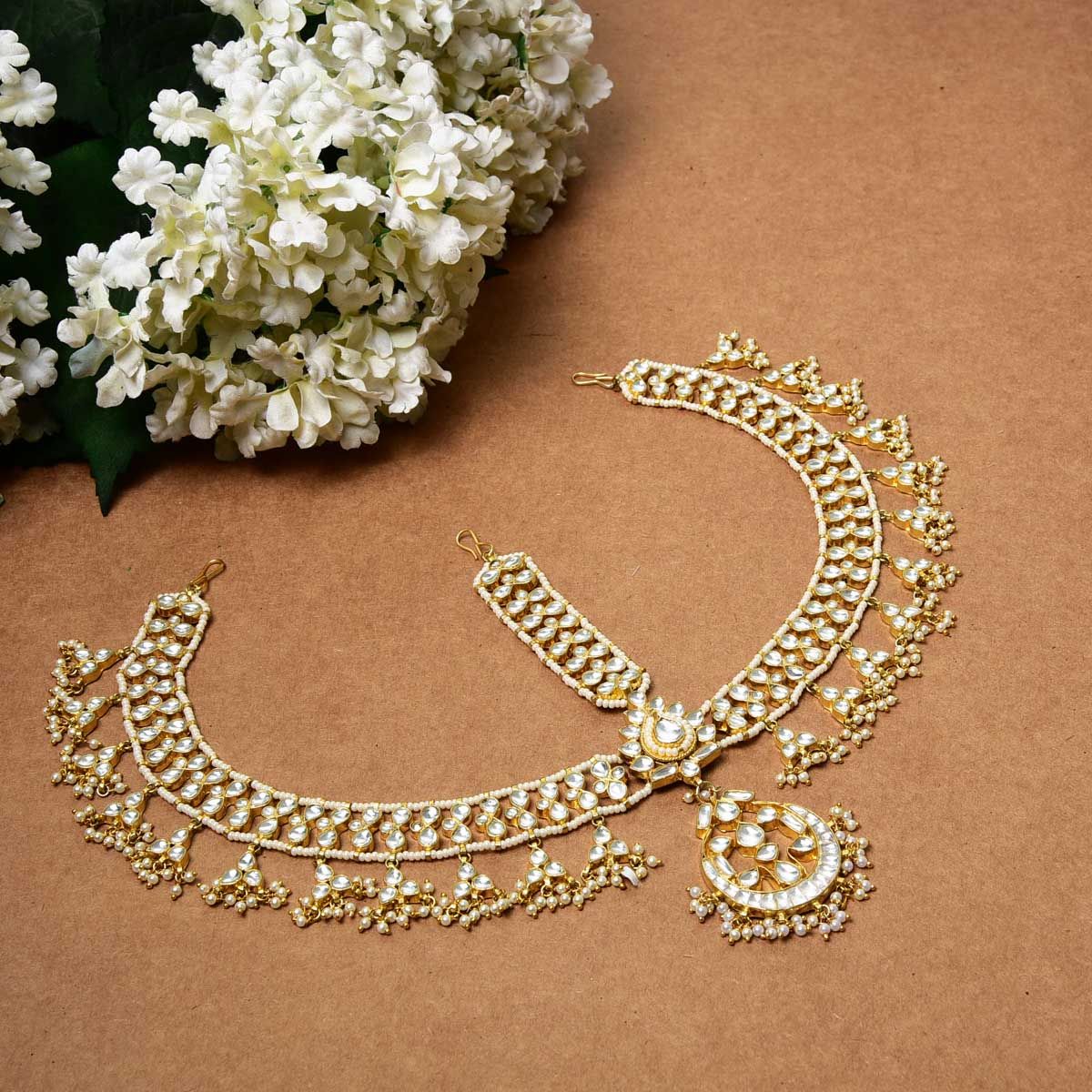 The polki maathapatti is worth INR 18,128.
TAD Accessories
From elegant chokers to trending haars in beads, colors and designs that will fascinate just about everybody, we absolutely love pieces by TAD accessories! 

From L to R, the raani haar is worth INR 11,000. In the second image, the necklace is worth INR 13,000 and the earrings are for INR 4,000. 
Jewellery By Astha Jagwani
If you are on the lookout for statement pieces in uber chic designs, place your bets on Jewellery By Astha Jagwani! We especially love her signature rings and light jewellery that's perfect for the smaller functions, but her bridal pieces are also on point!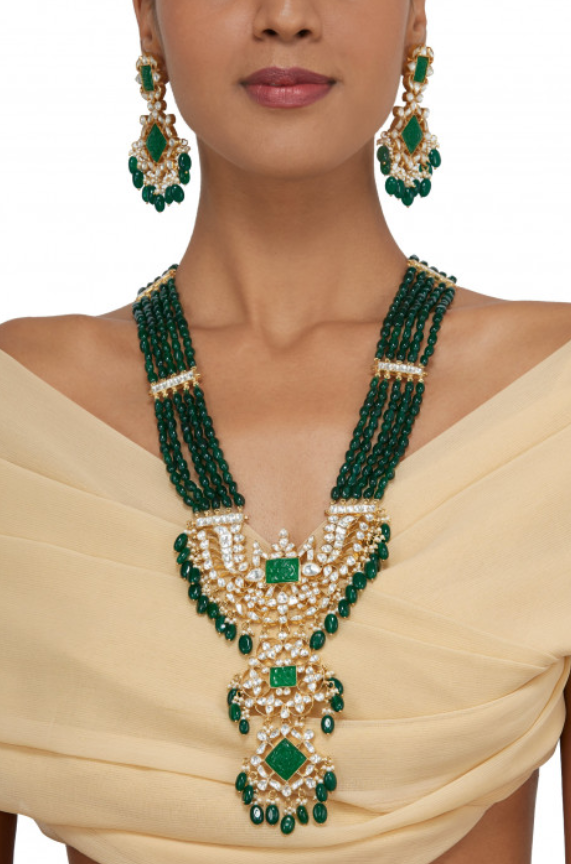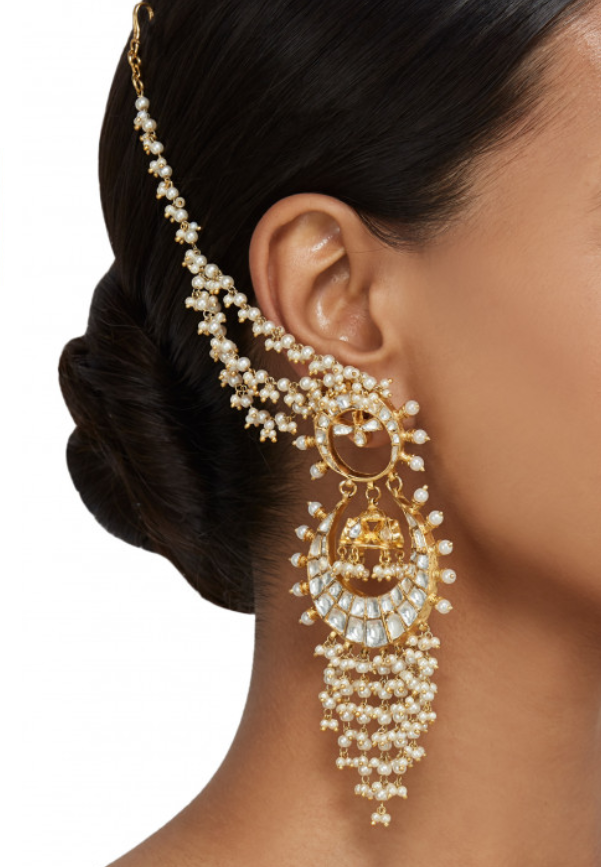 From L to R, the statement peacock green necklace set is worth INR 16,500 and the polki jhumki jhumer earrings are worth INR 8,900.
Mortantra
Another label that does costume jewellery that's very bridal and very unique! One thing that we absolutely loved about Mortantra? Their creative designs and speckles finishing, and the affordable range!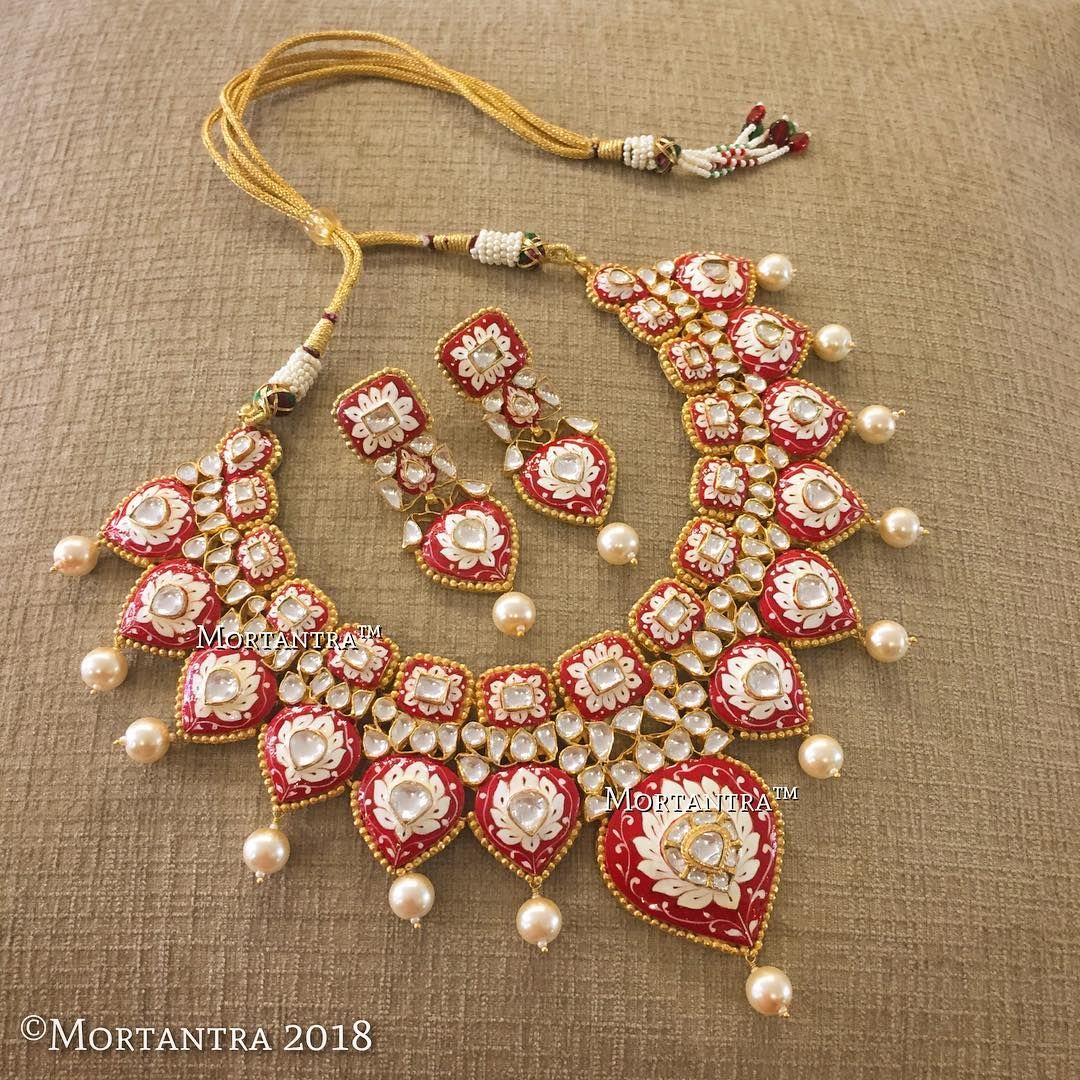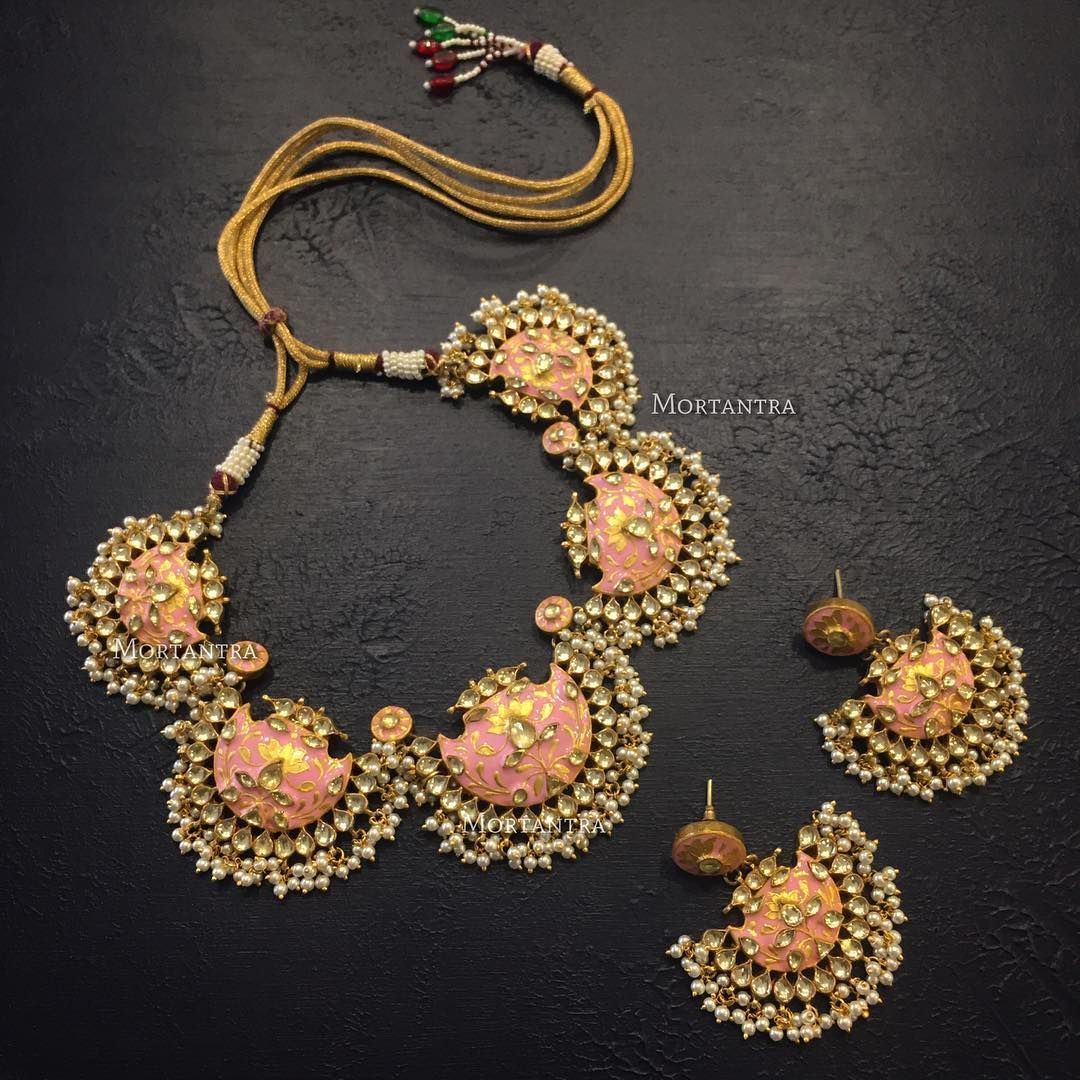 From L to R, the red meenakari set is worth INR 20,000. In the second image, the necklace is worth INR 15,000.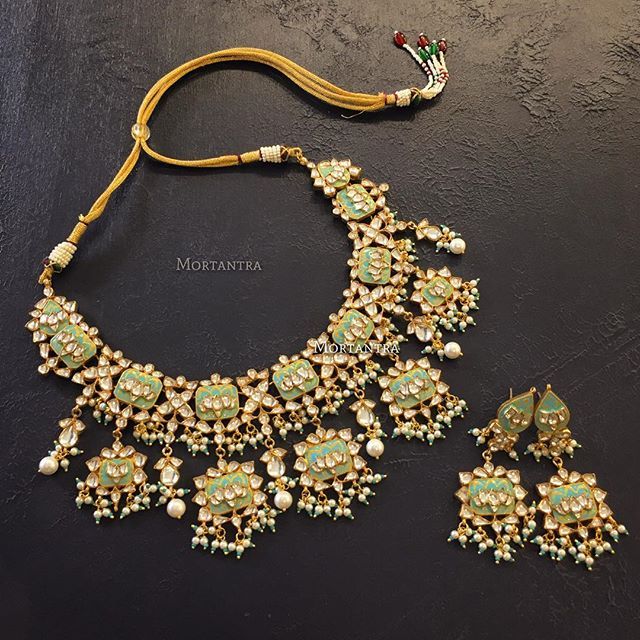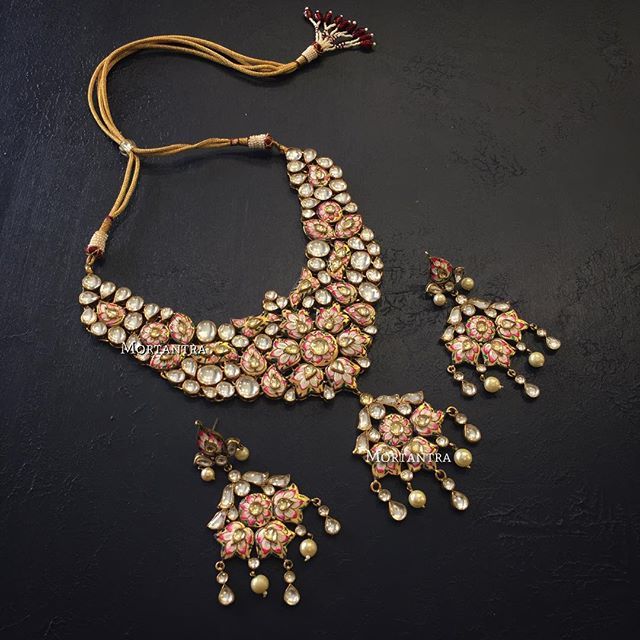 From L to R, the sea green beaded meenakari necklace is worth INR 20,000 while the piece in the next with fine lotus motifs is worth INR 18,500
Ra'abta By Rahul
If you have a flexible budget, we suggest you give Ra'abta by Rahul a chance to woo you over! Their pieces are a breath of fresh air with stunning new designs and definitely, hard to put down!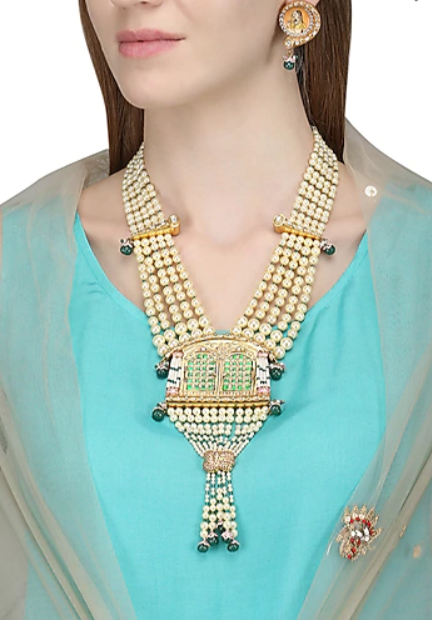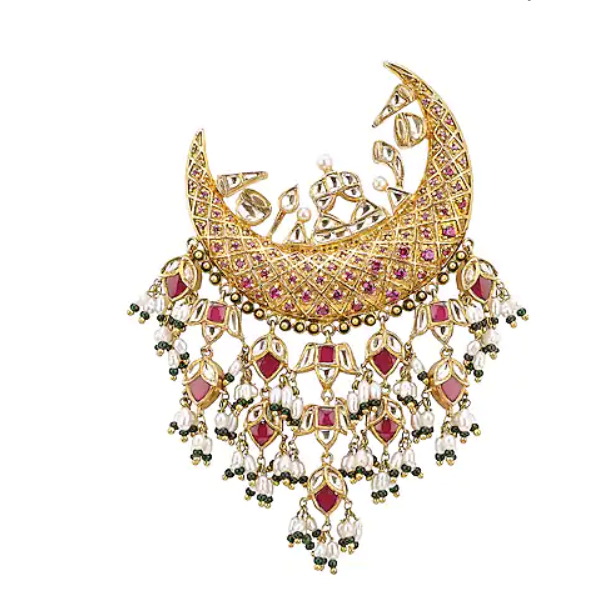 From L to R, the gold plated kundan and pearls openable palanquin necklace set is worth INR 46,500 and the gold plated crescent passa with semi precious stones is worth INR 17,500.
Purab And Paschim
Purab and Paschim by Ankit Khullar is another brand that can make some really glam pieces for you that look like the real deal!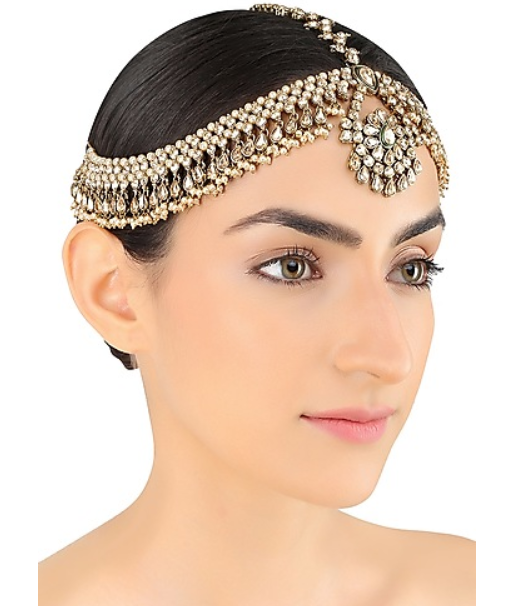 From L to R, the gold plated golden shadow swarovski crystal and pearl choker necklace is worth INR  
So which out of these won your heart?