Dreamy Sikh Wedding With The Bride In A Timeless Red Lehenga
BY Garvita | 24 Jul, 2020 | 5755 views | 4 min read
Sometimes virtual friendships evolve into heartwarming love stories, and Simar & Jesse is one such couple that made us believe that it happens in real life more often than we think! Keeping the modern hues at bay, Simar opted for a classic red bridal lehenga and exuded every bit of magnificence that she wanted. What left us spellbound were the wedding pictures, that went a notch up with a breathtaking backdrop.
From timeless outfits to minimal decor, this Vancouver wedding is a must to bookmark for oodles of ideas and inspiration.
Meet
Simar & Jesse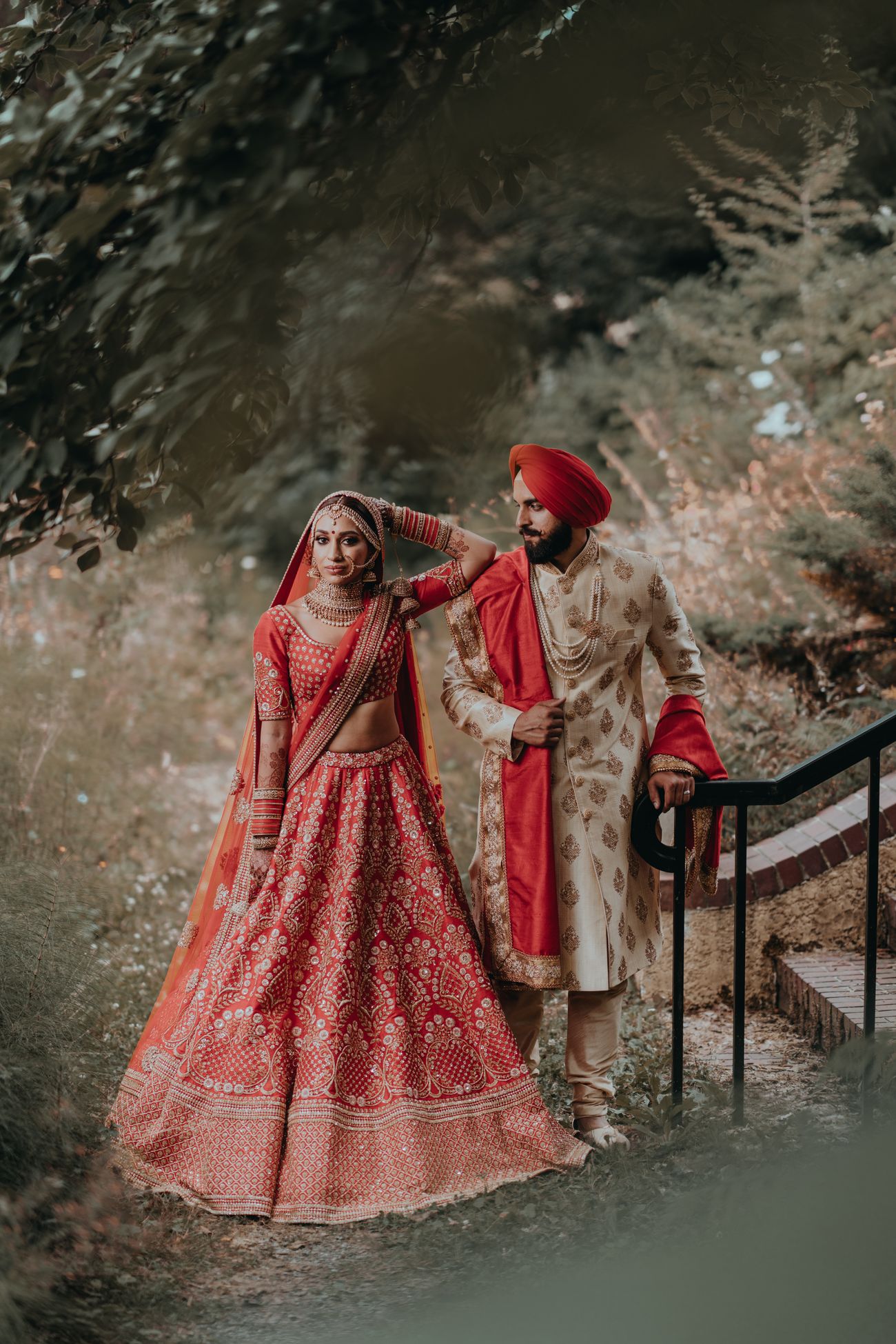 "We met online, became good friends, started dating and the rest was history!" - shared Simar! We're in awe of short & sweet love stories. 
The Mayian & Chura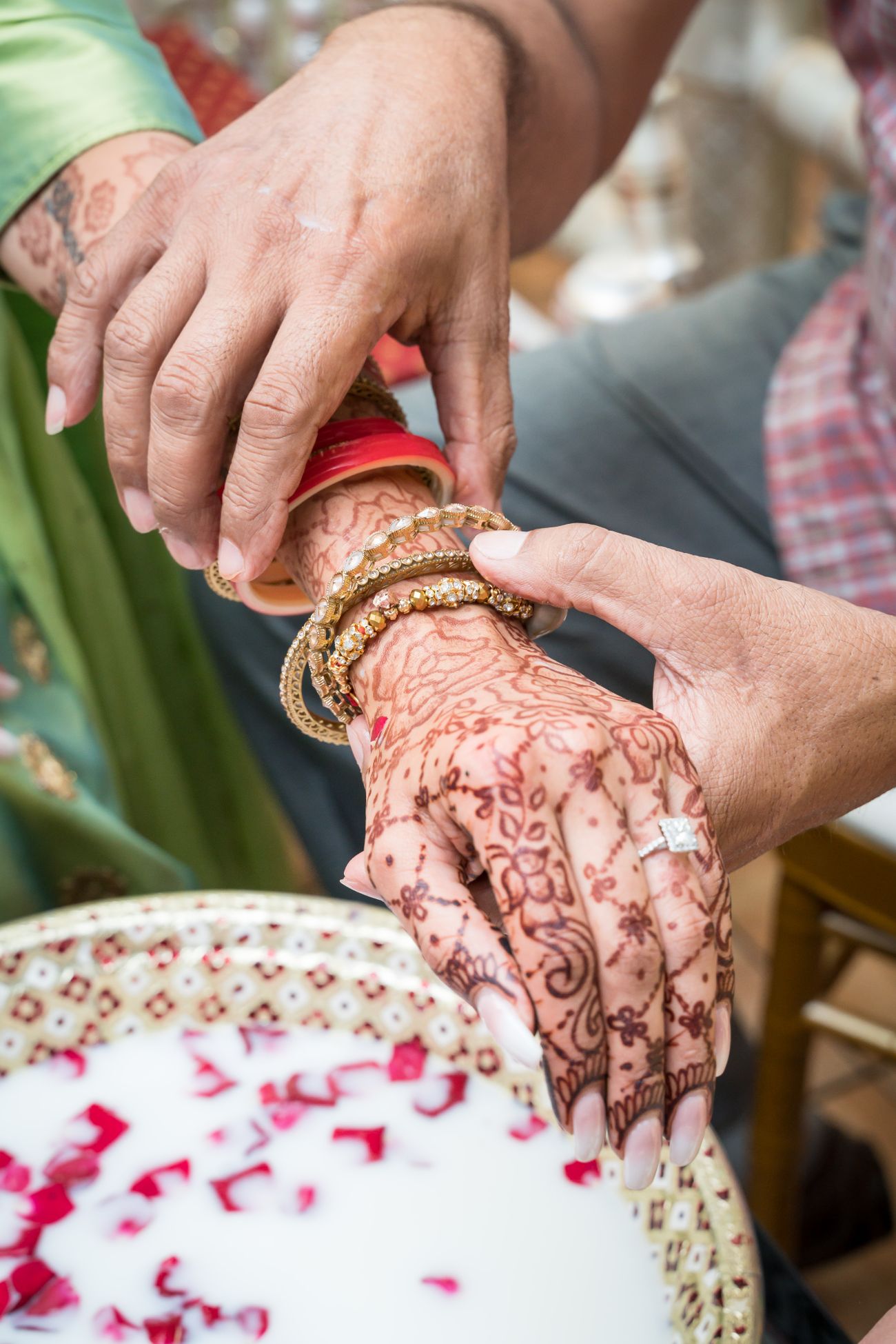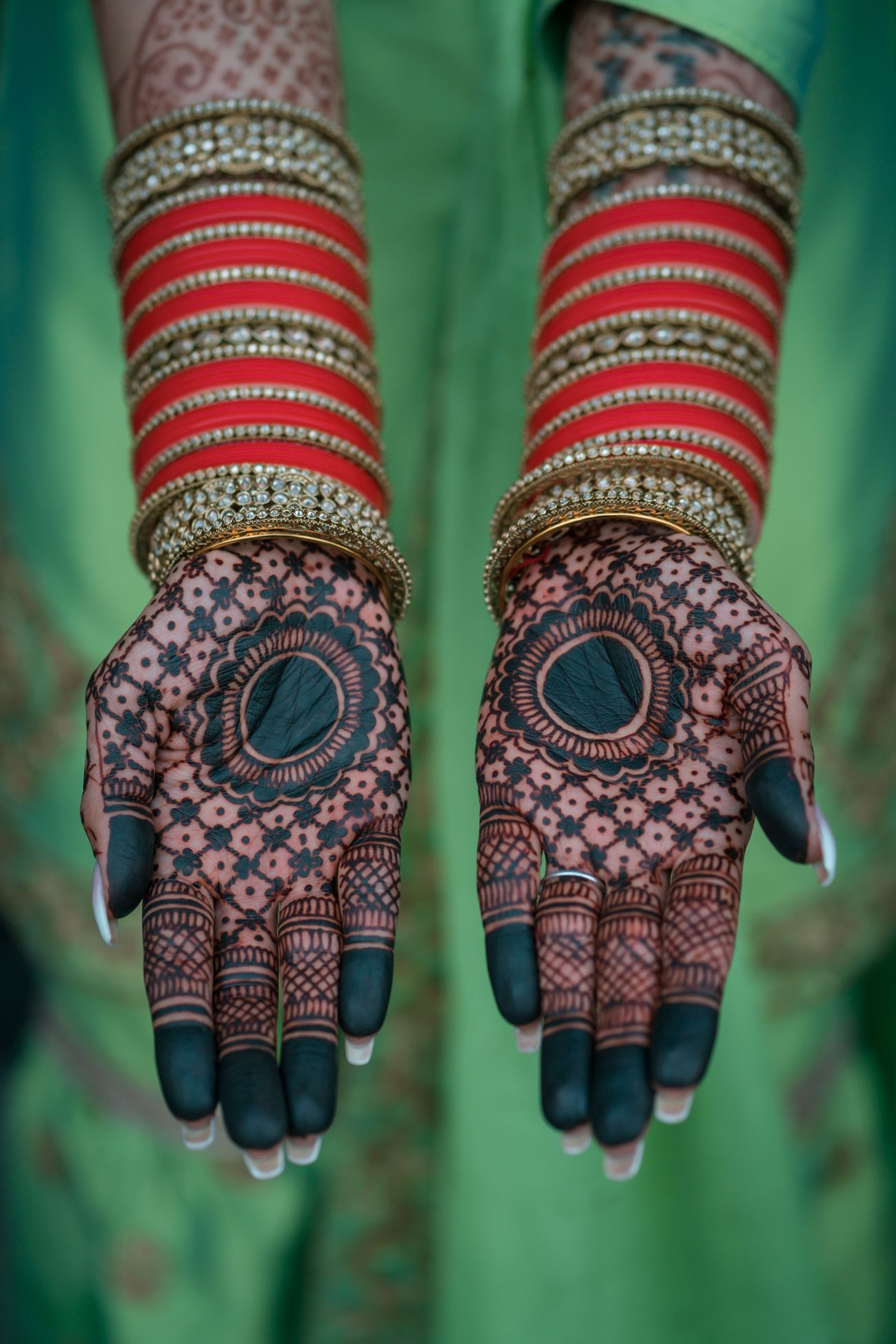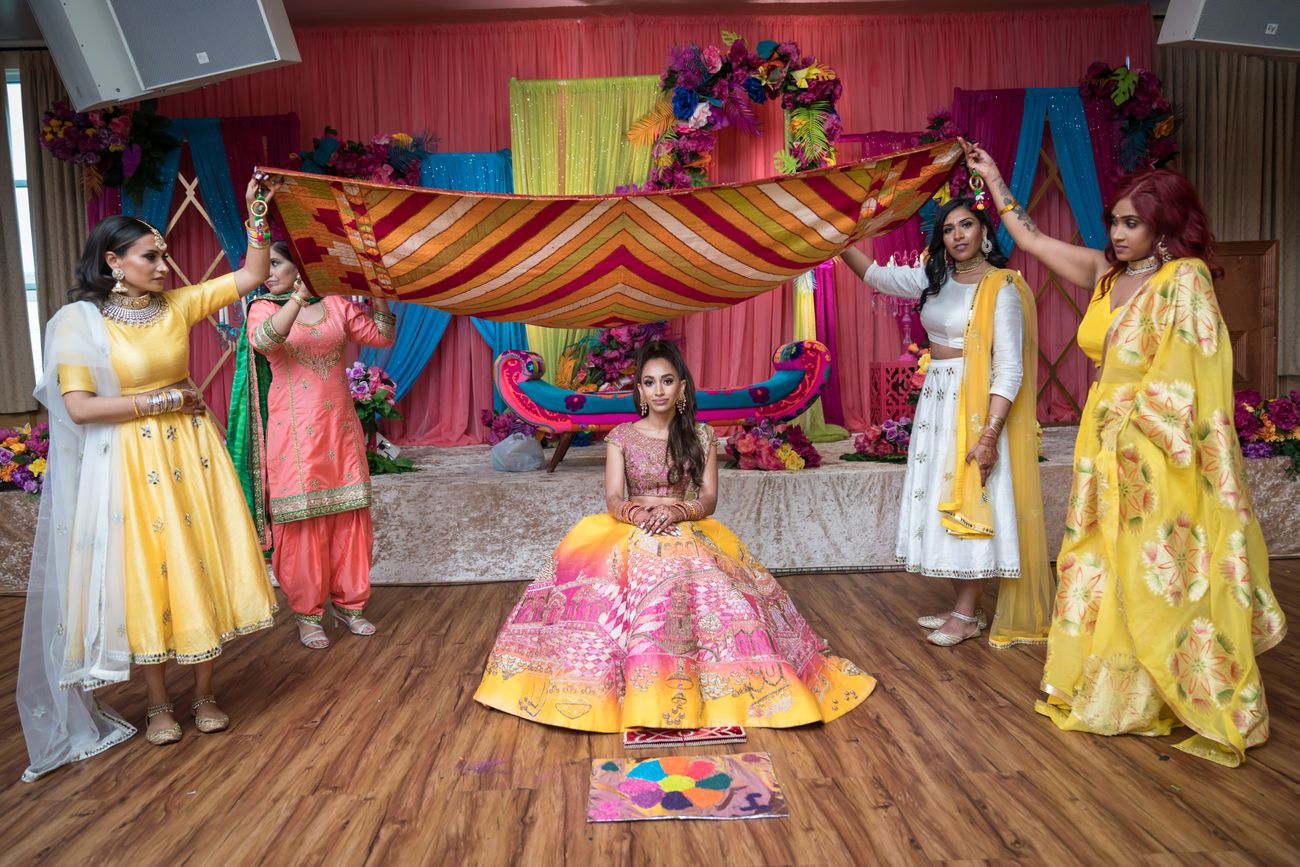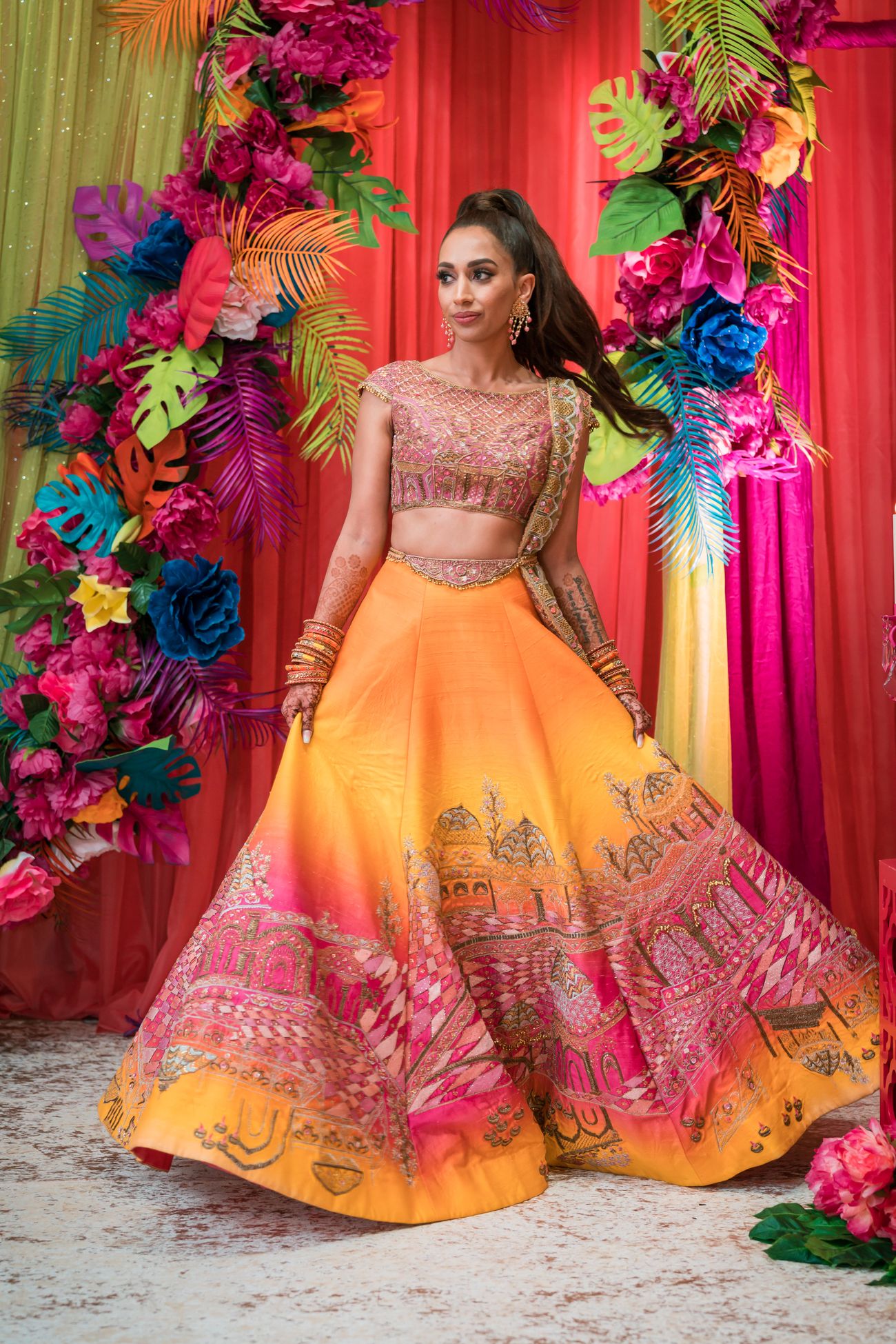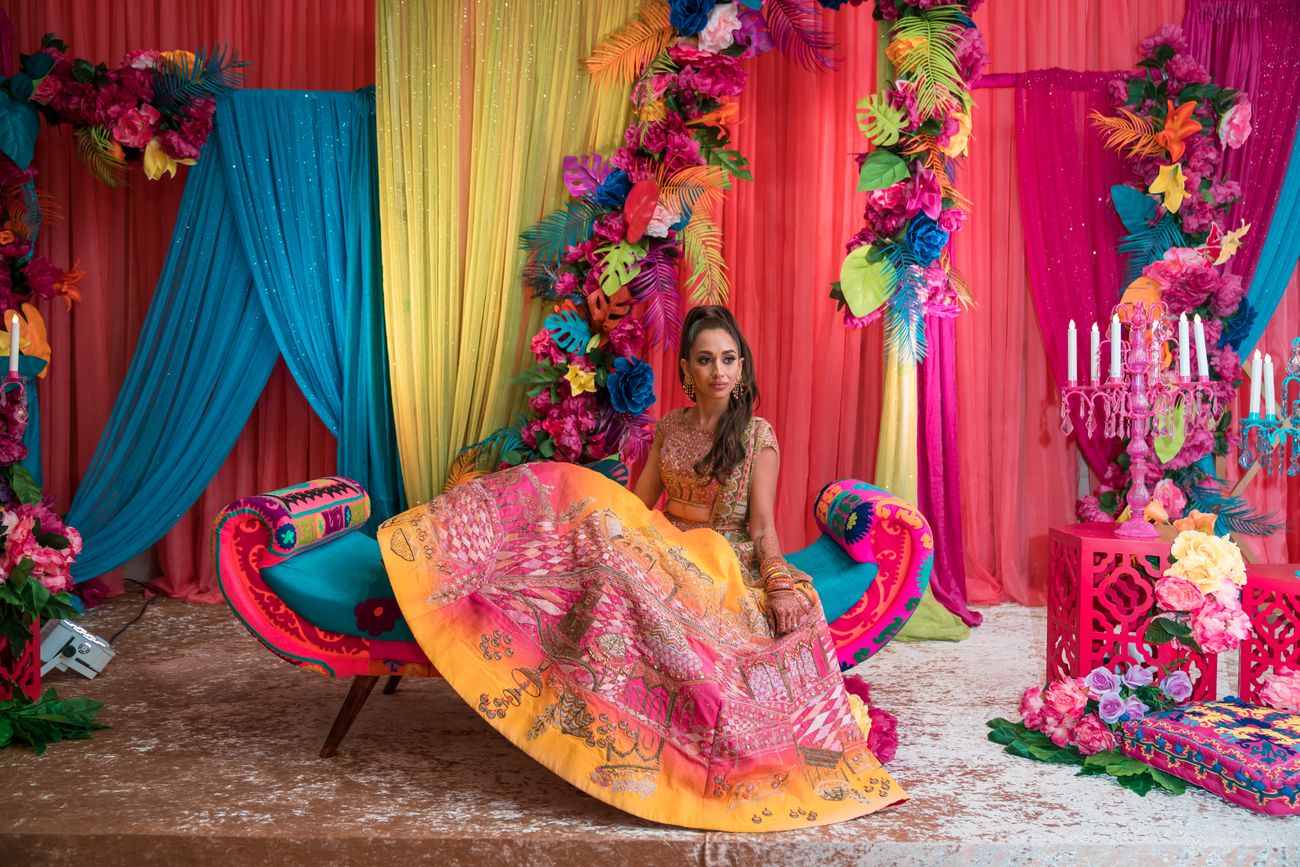 The Wedding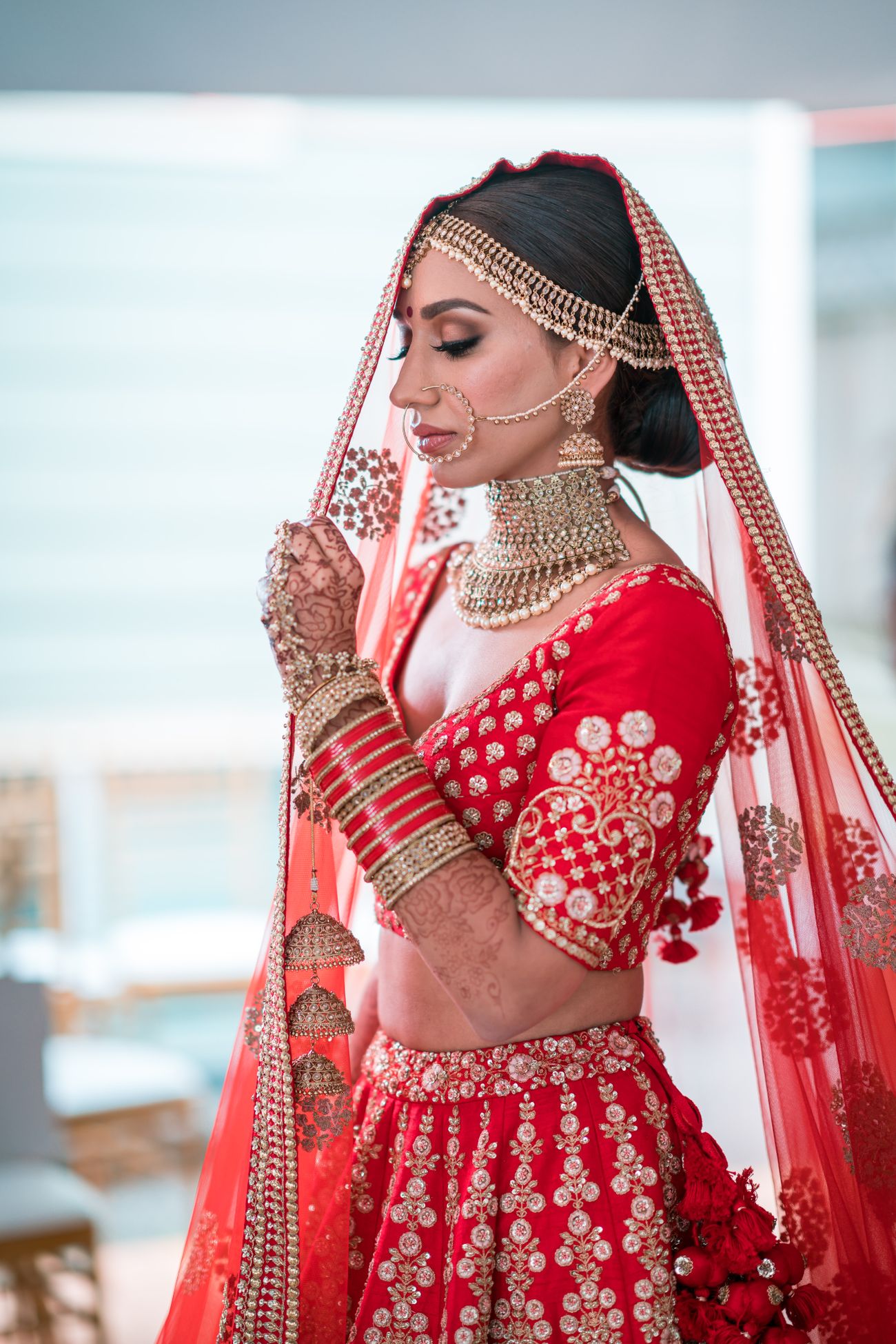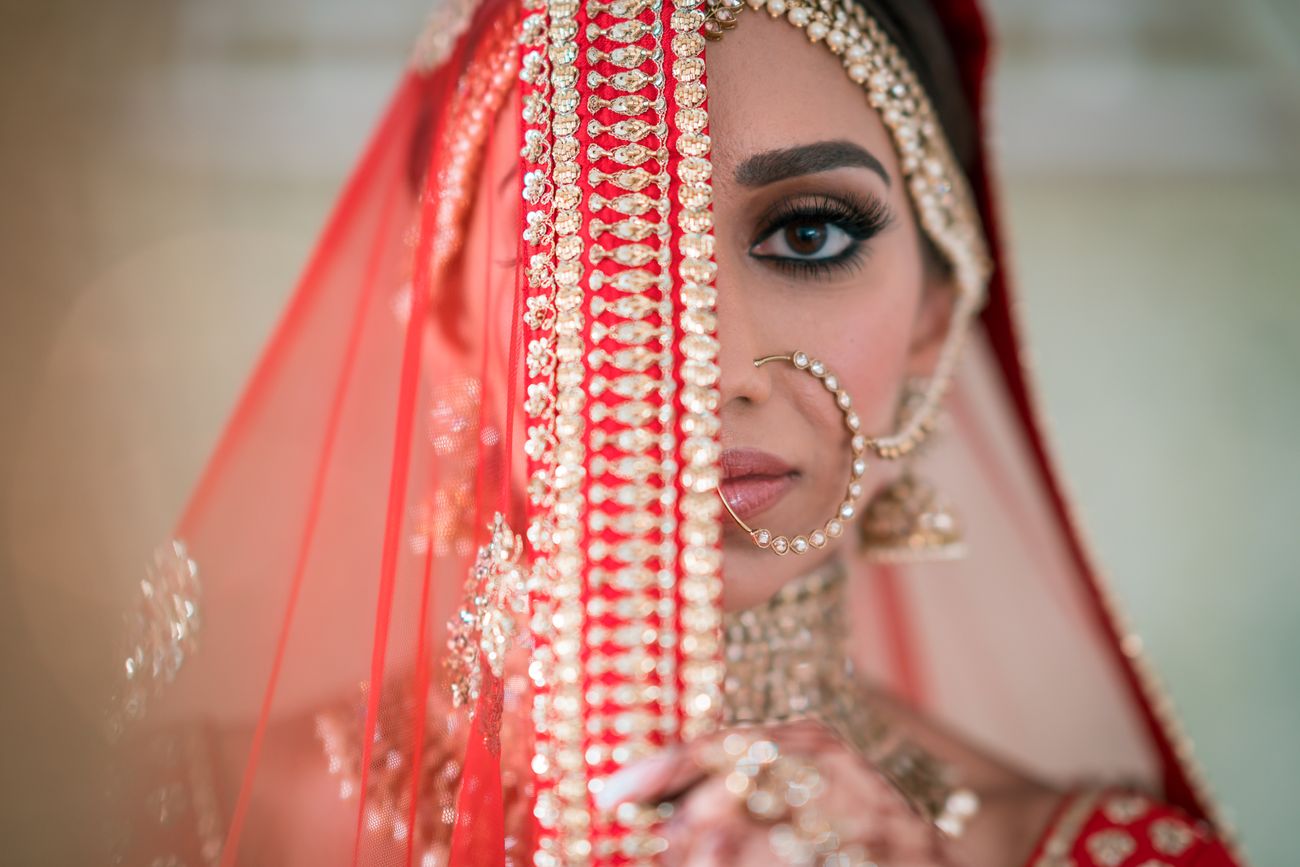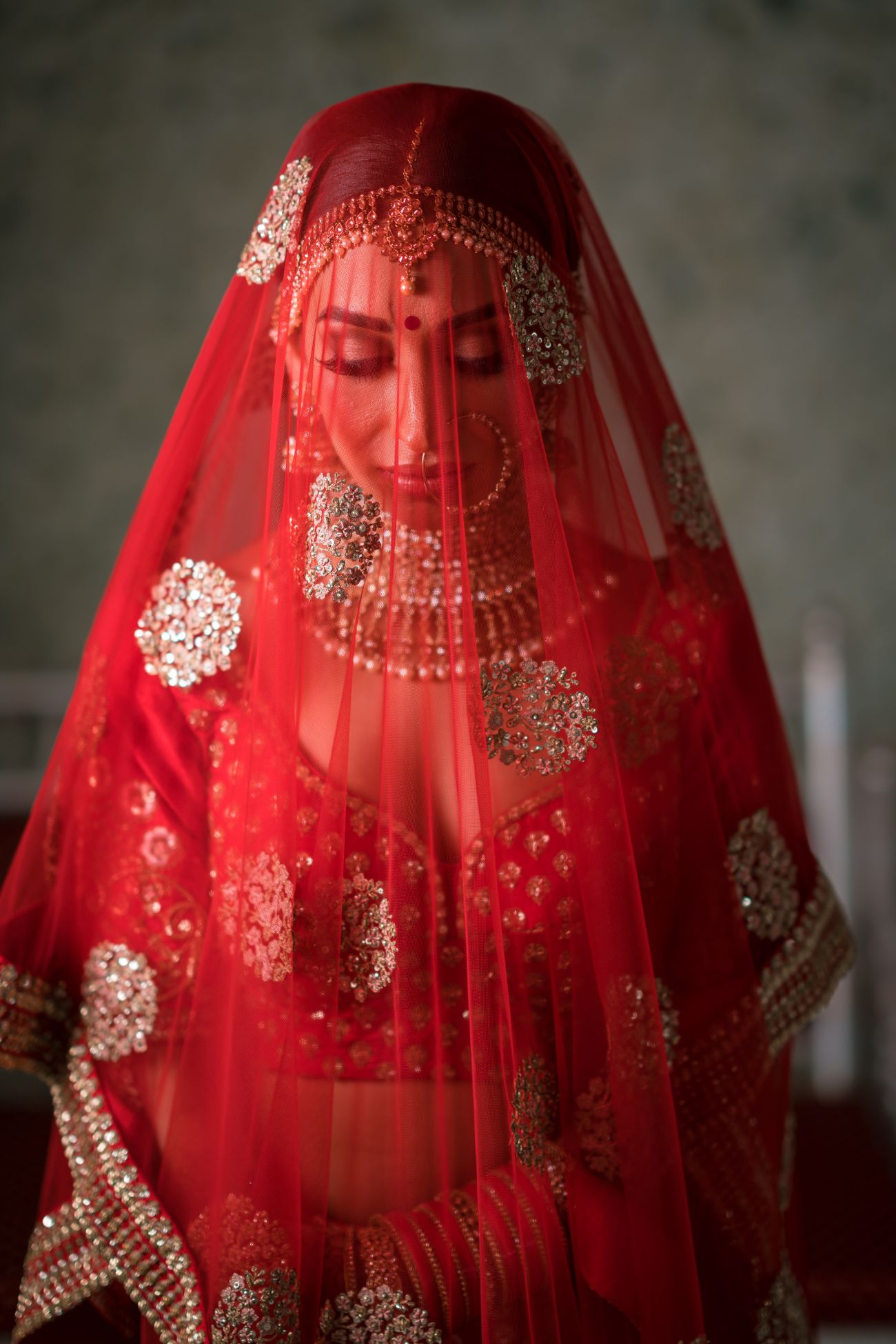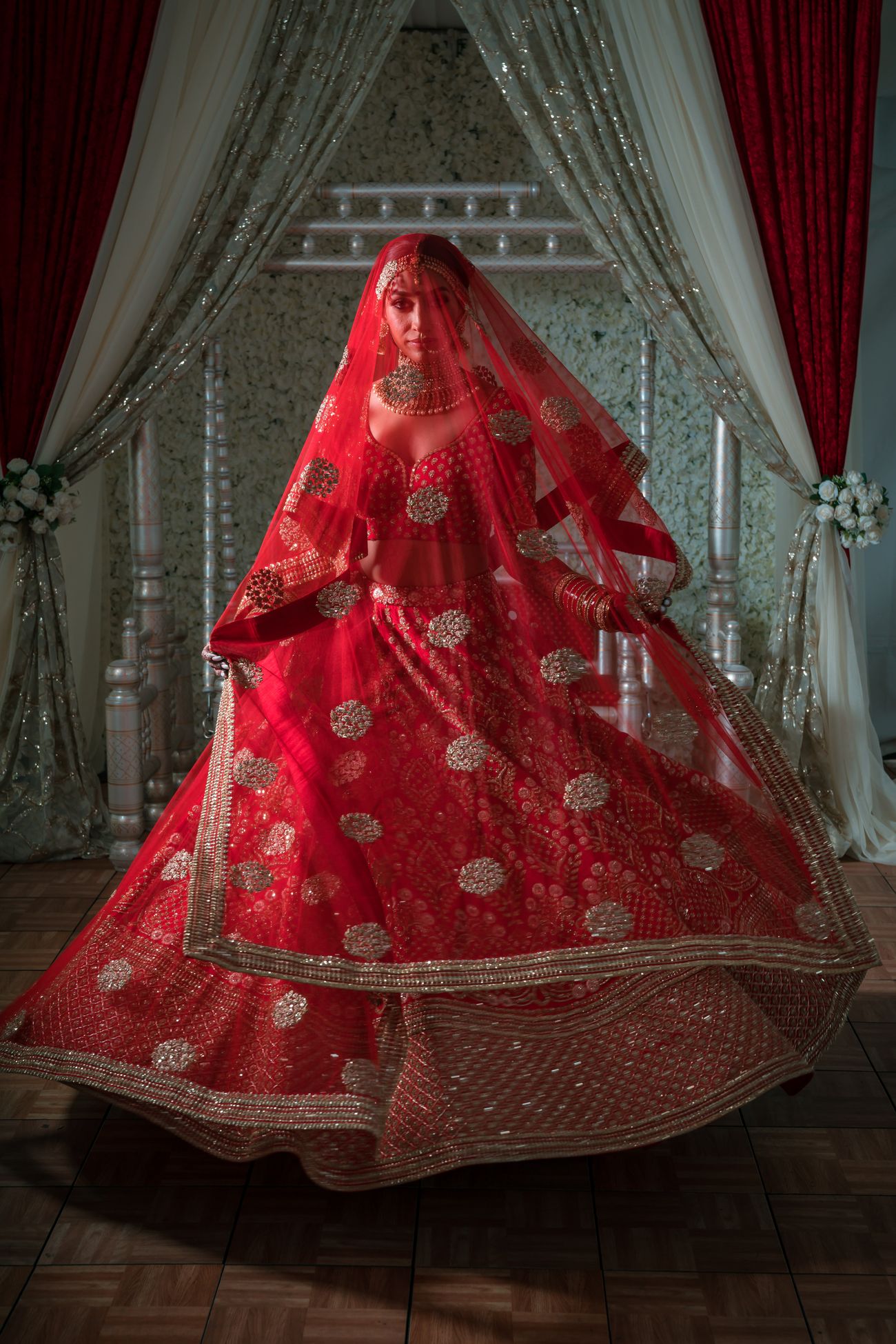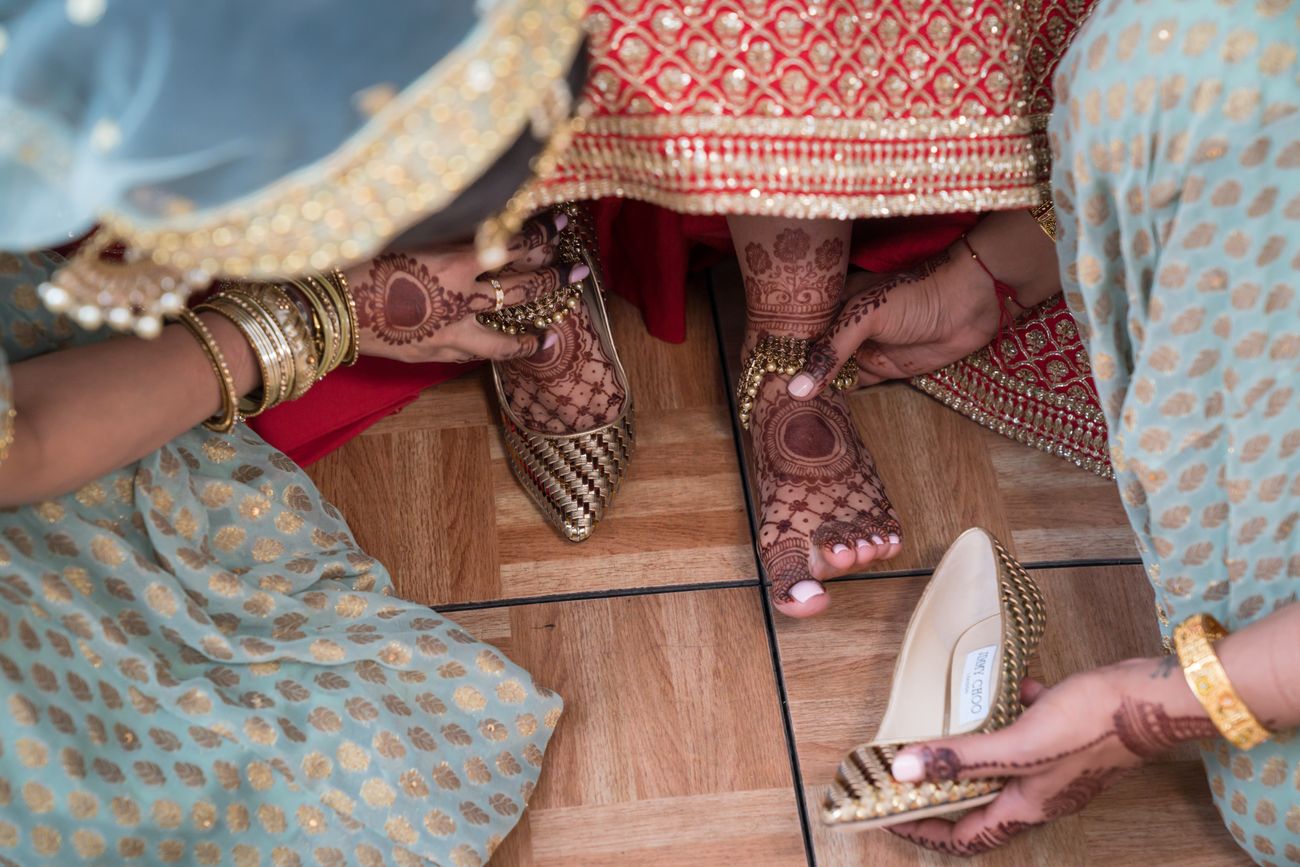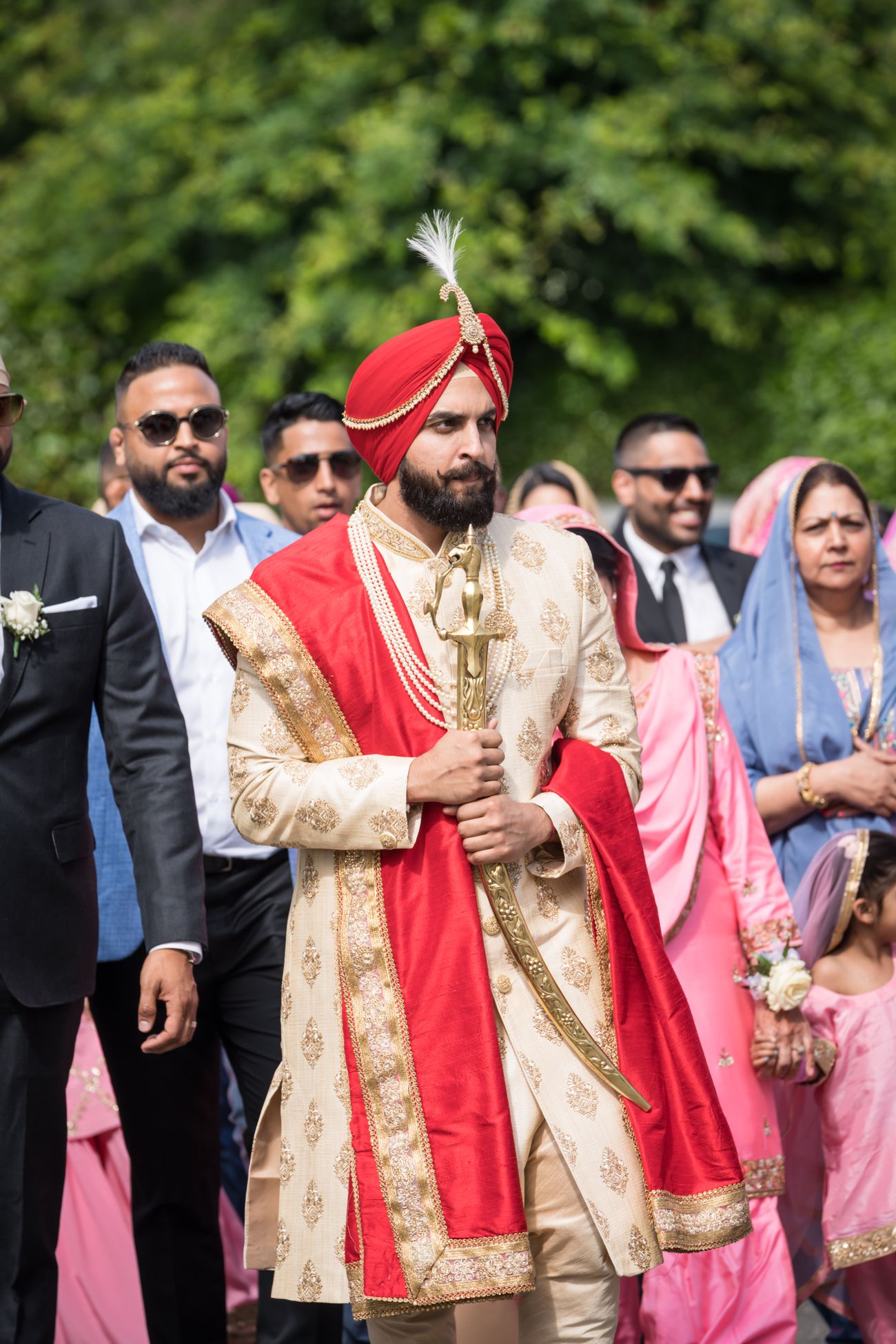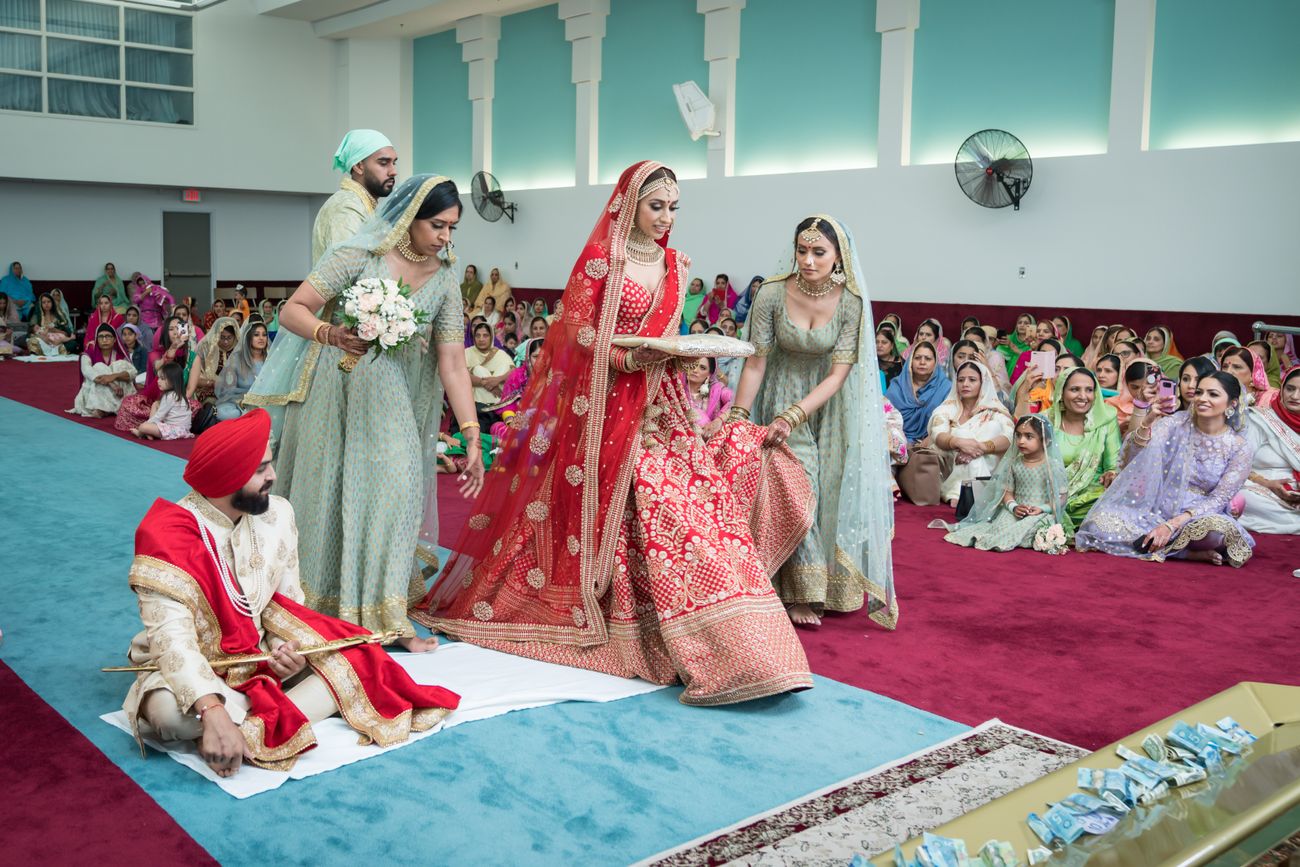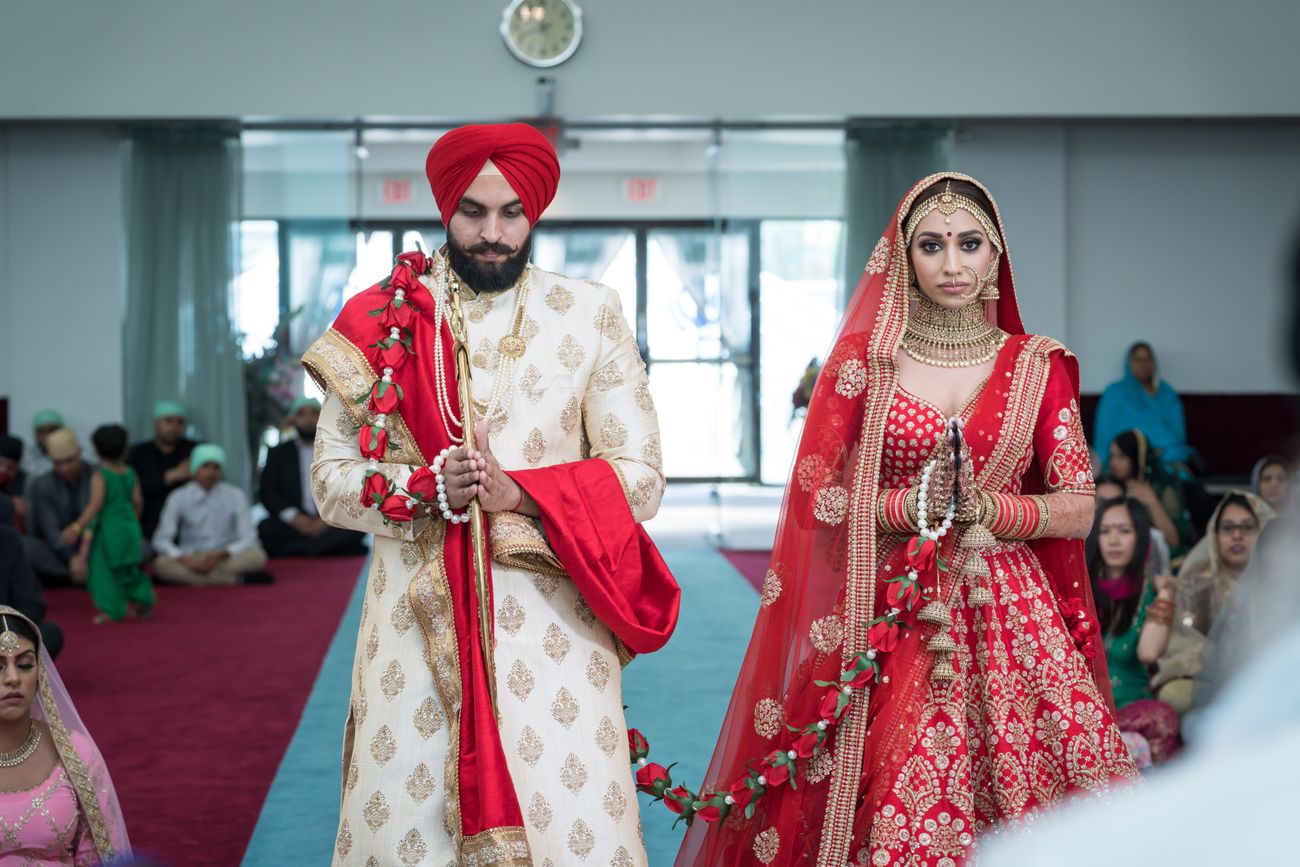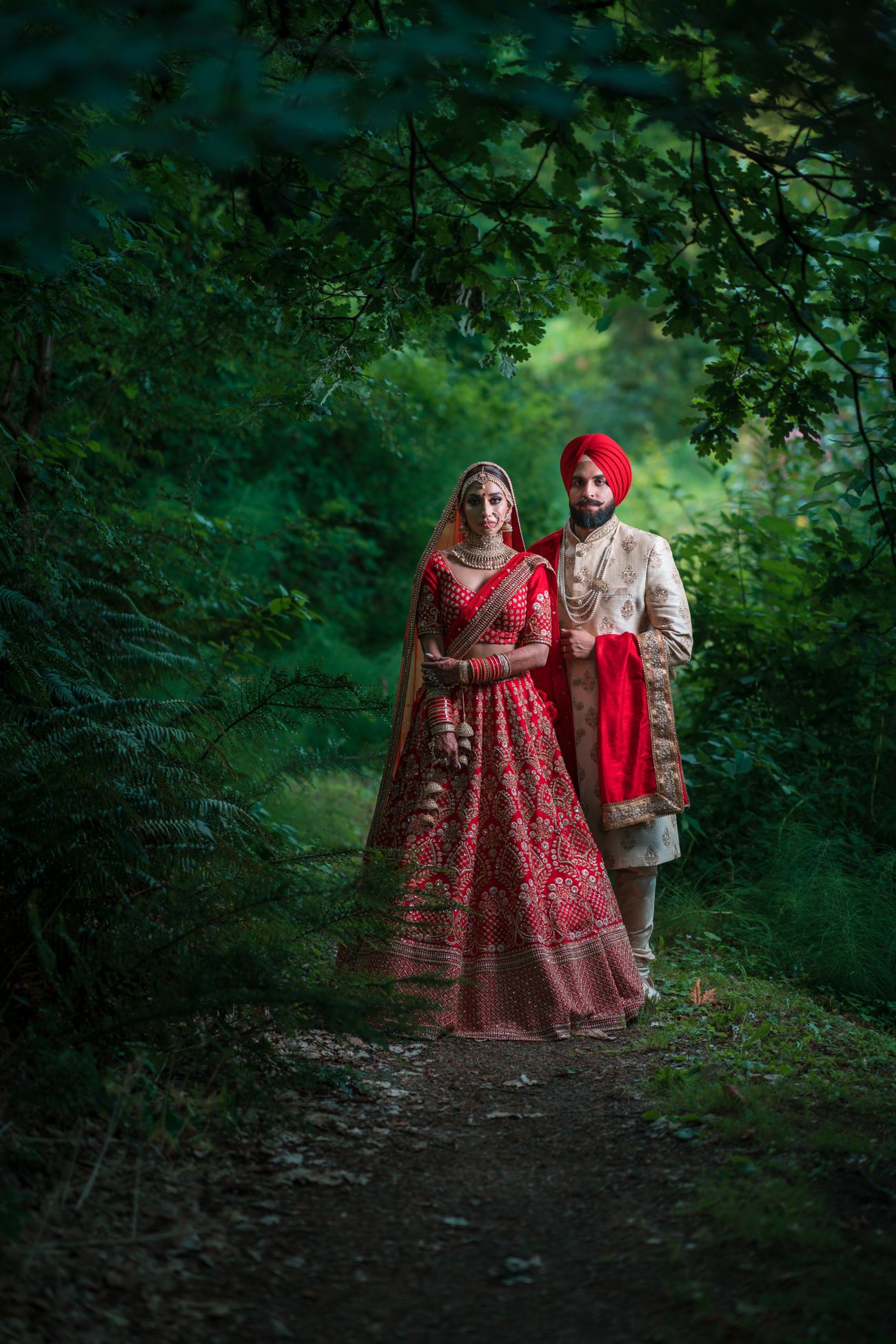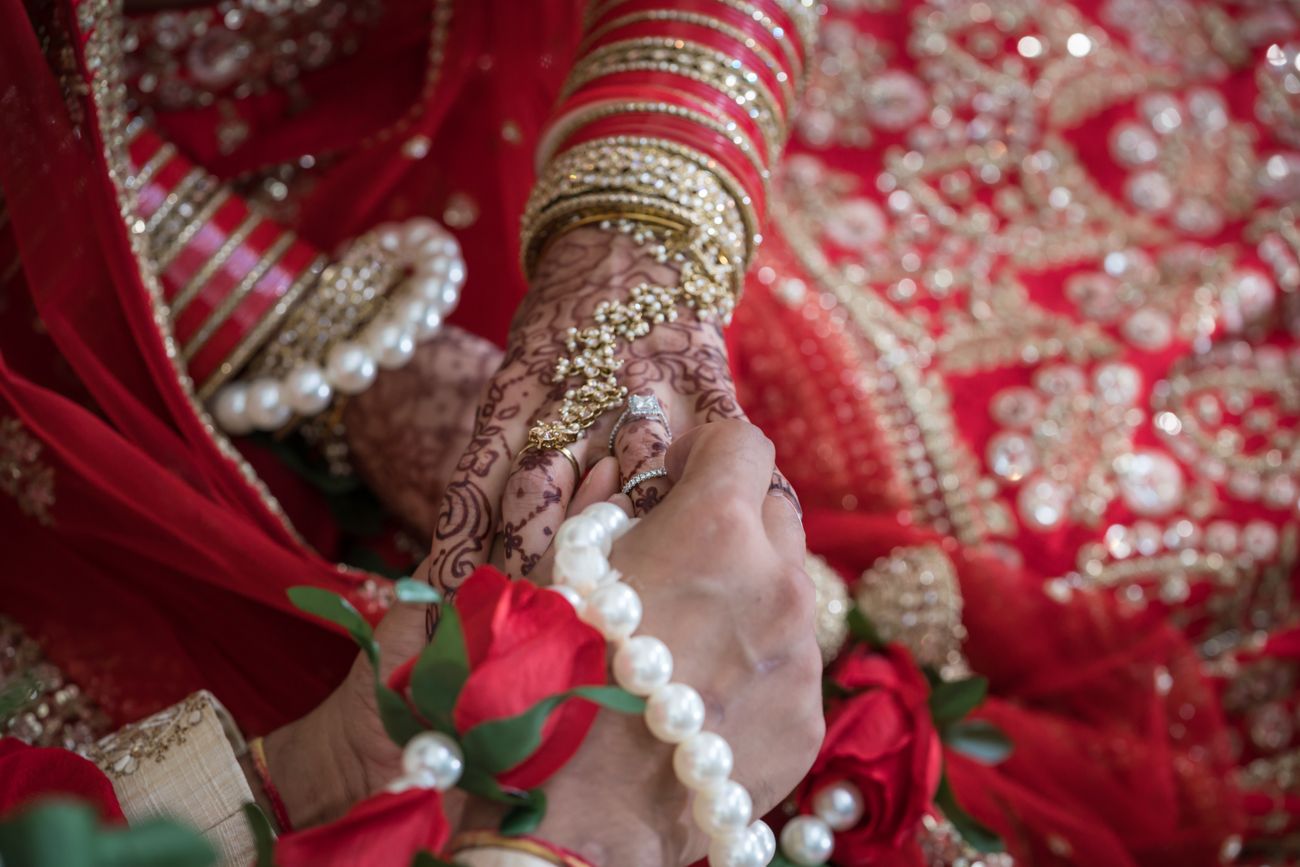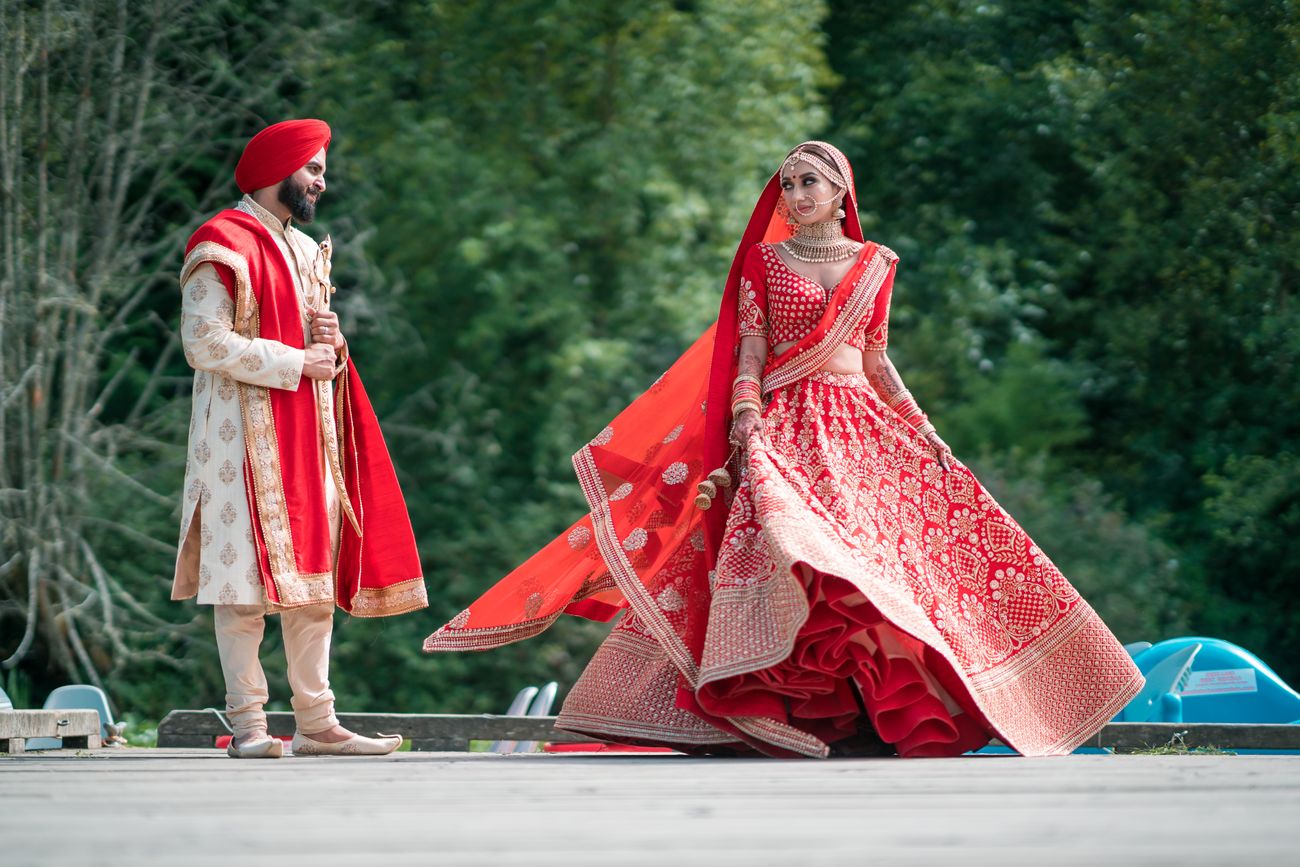 The Reception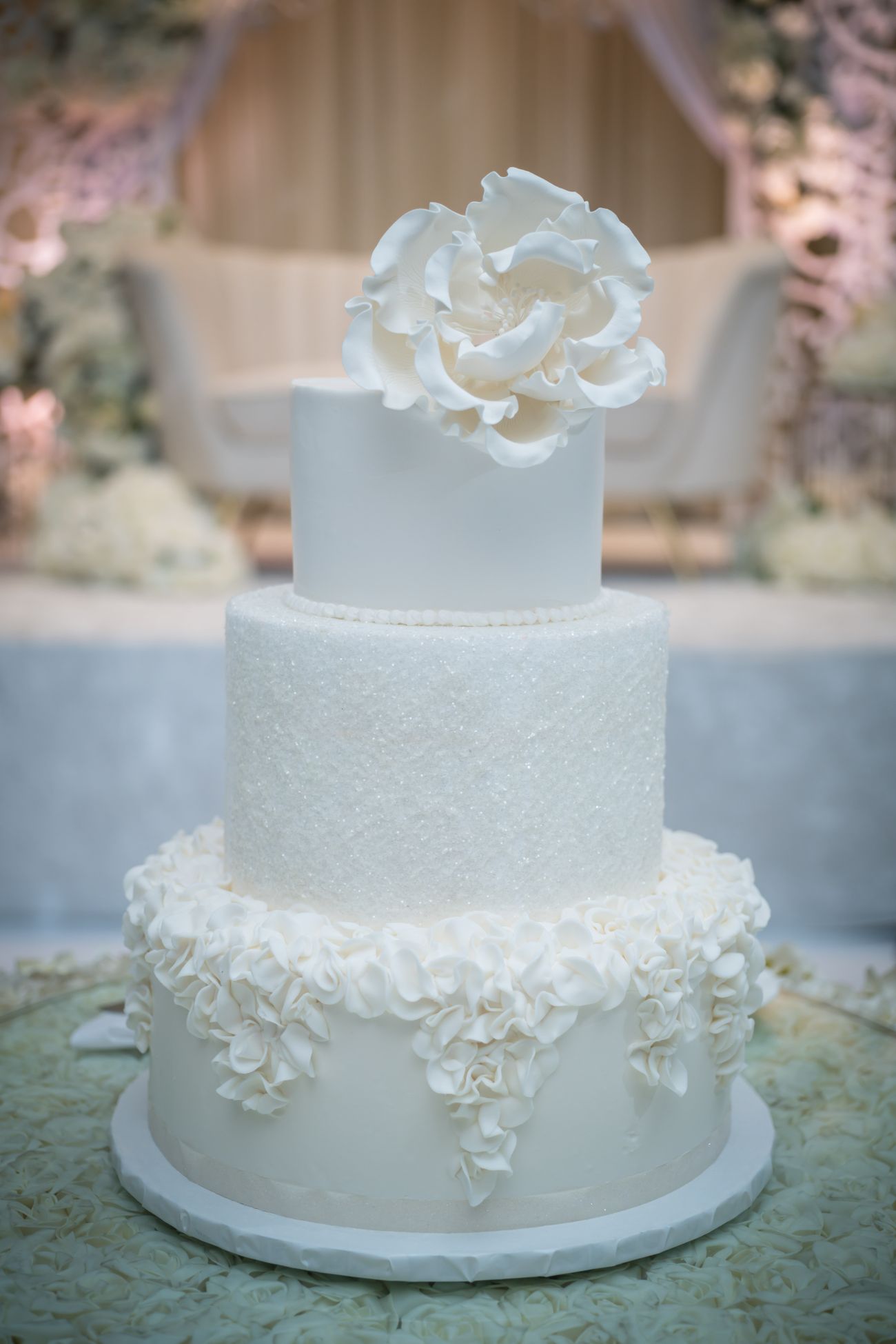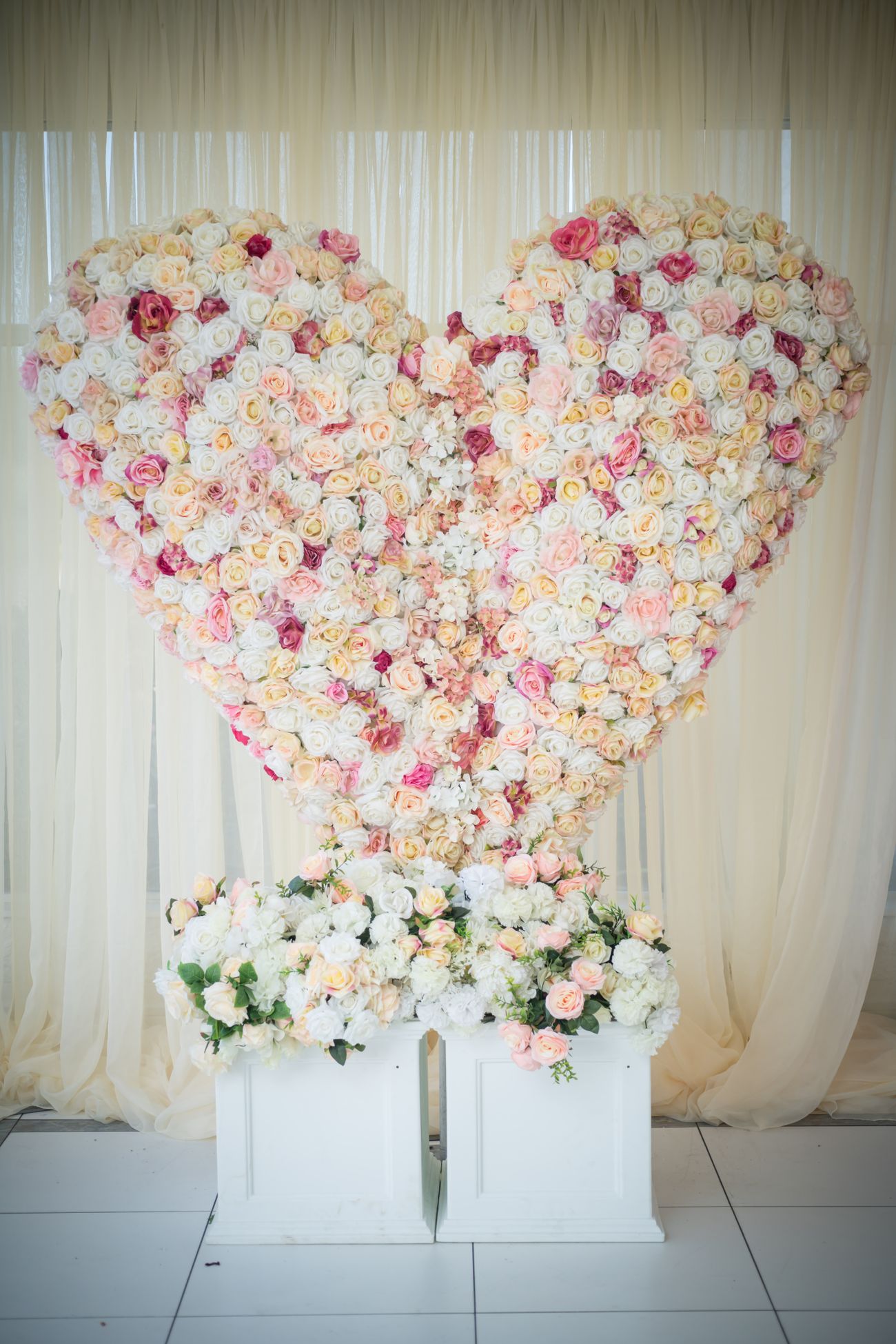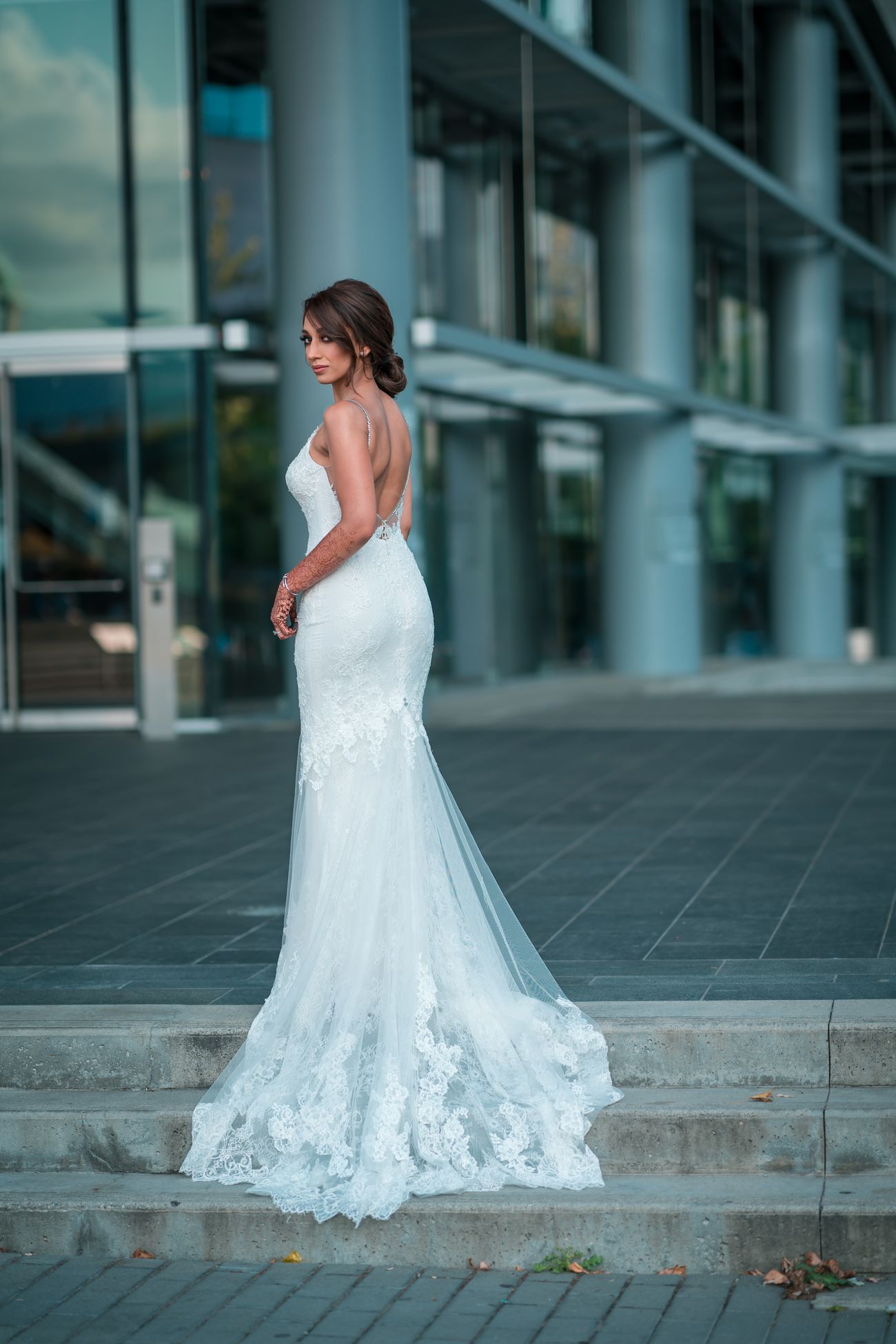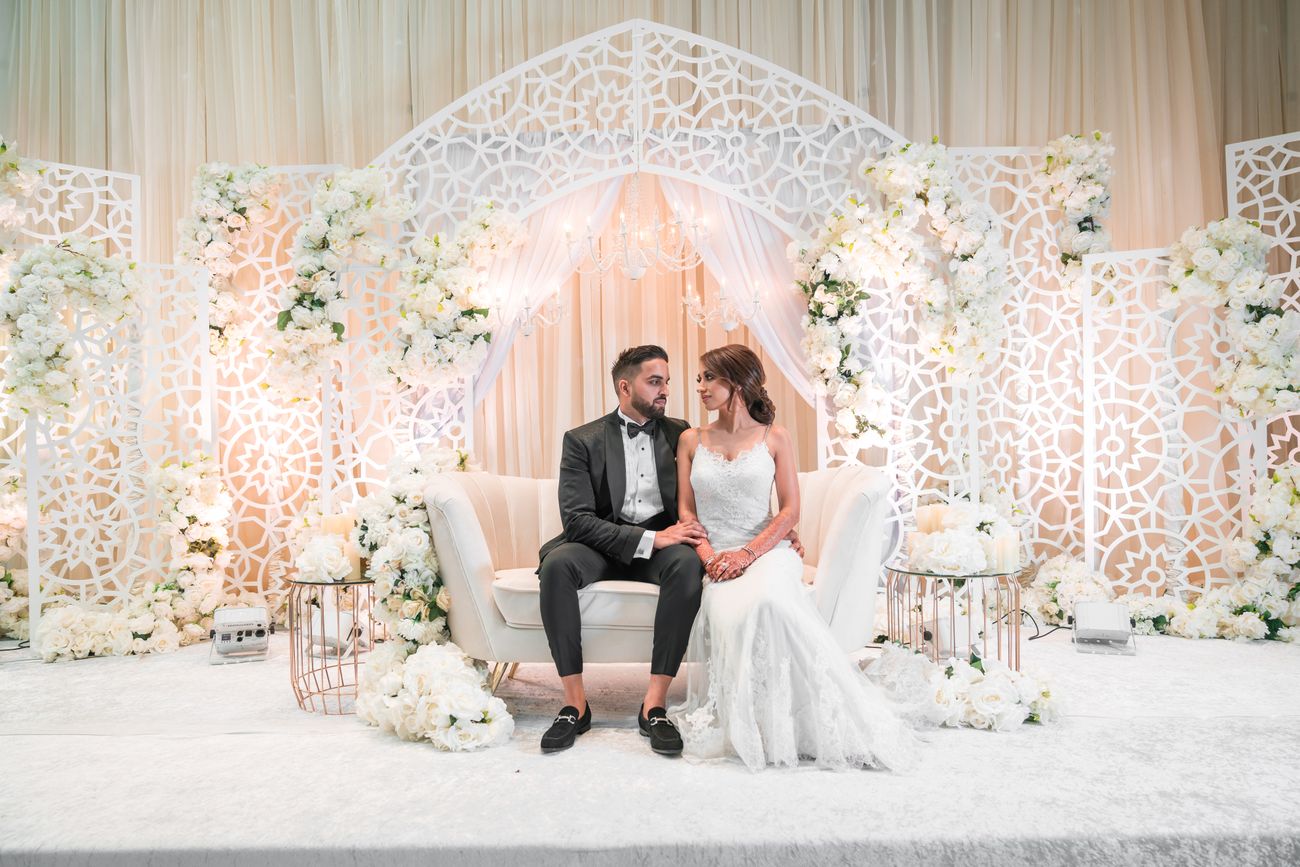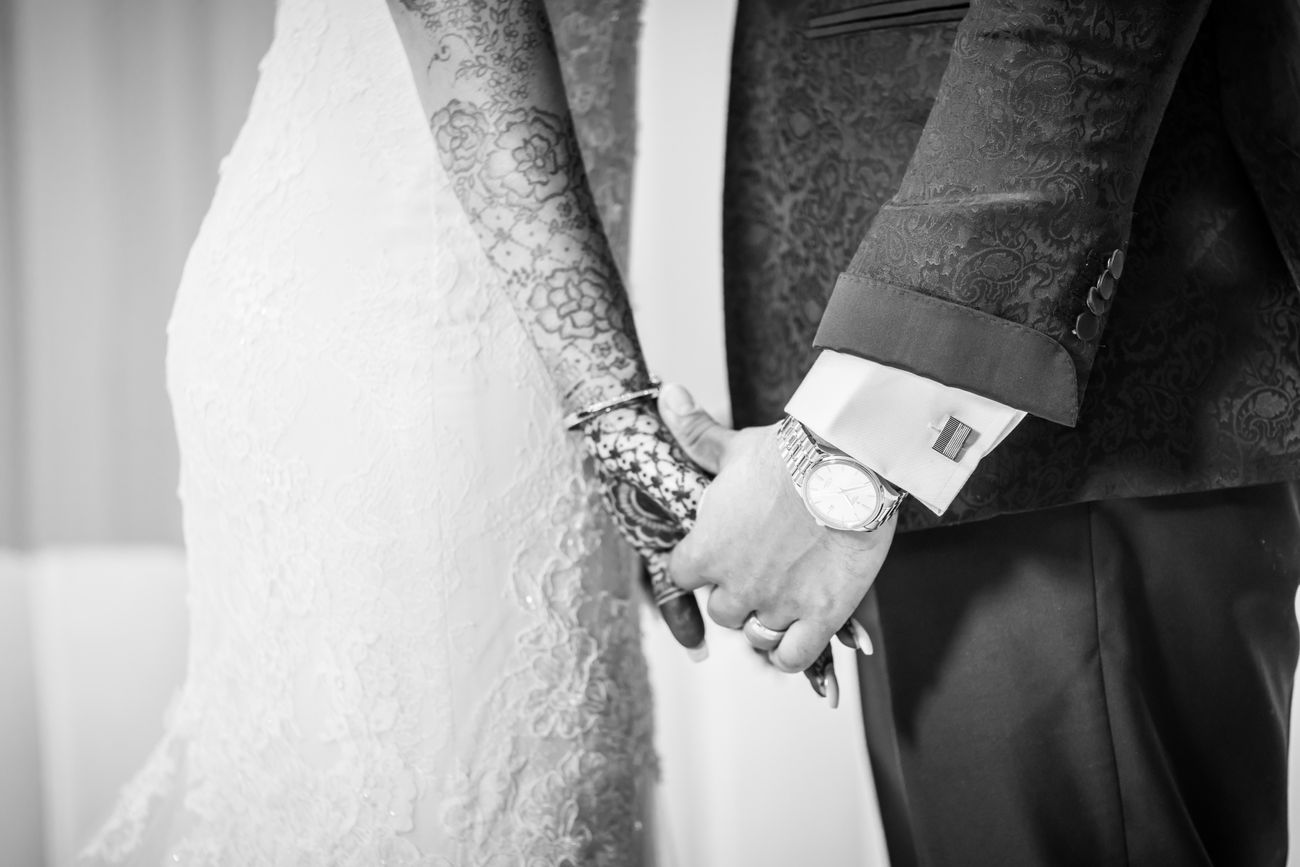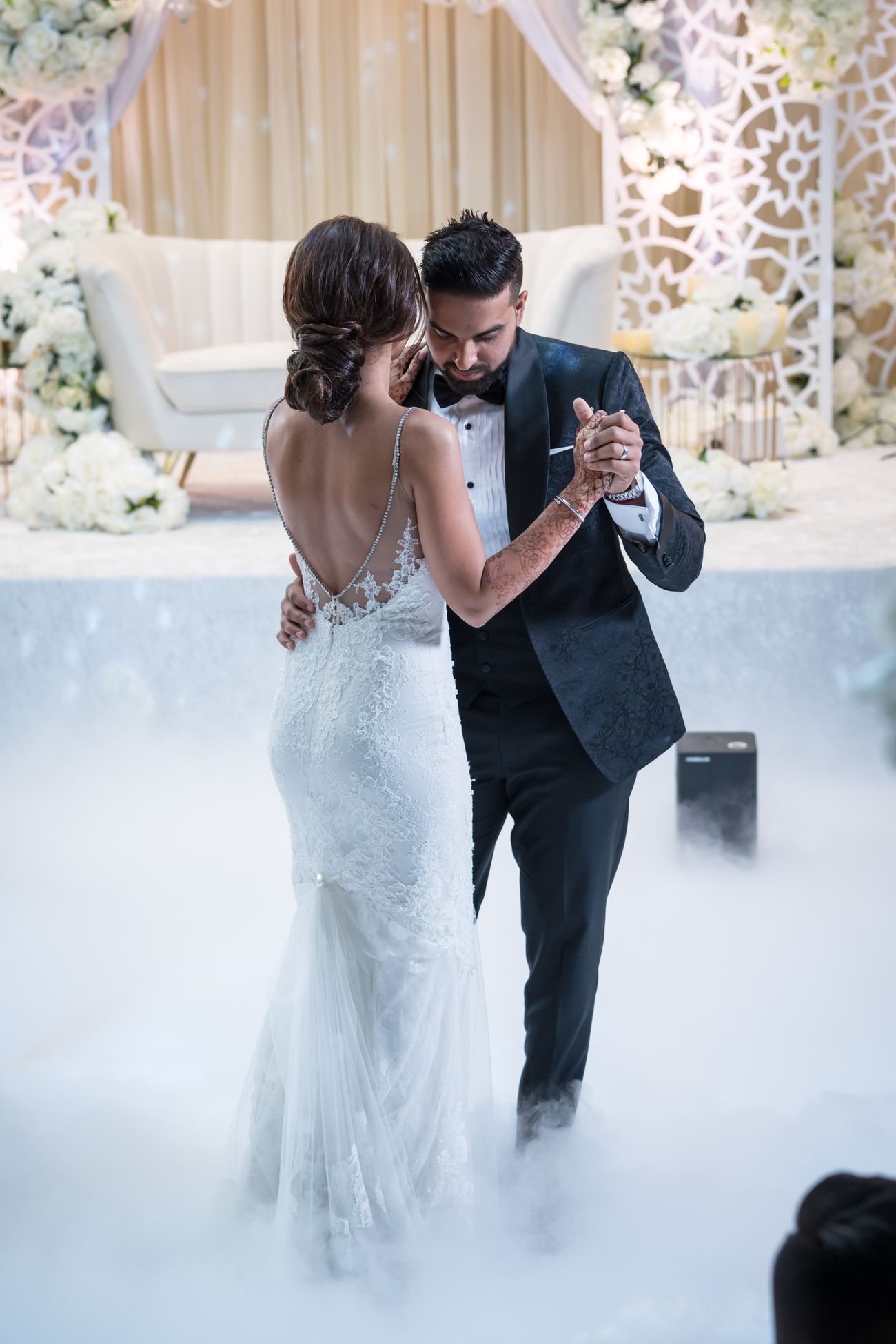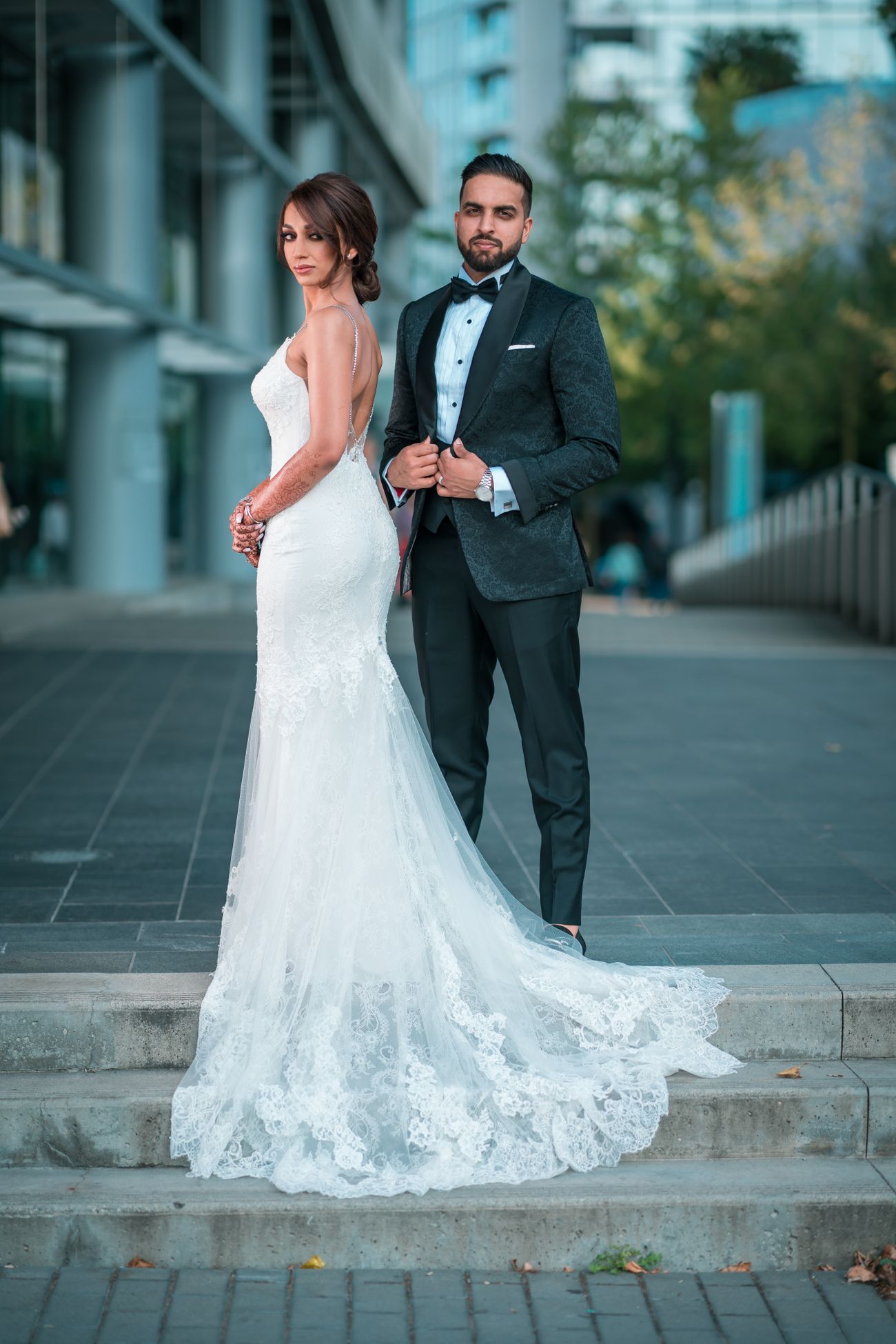 From The Bride
I'm Indian but was born and raised in Canada. I wanted an Indian/Western fusion wedding so I could have the best of both worlds. I have been obsessed with the Rajisthani culture since I was a child so for my Maiyan I wanted bright fun colours incorporated with a bit of that. For my wedding I wanted to keep it a traditional Indian regal theme as I've always dreamed of wearing a red lengha and feeling like a Queen on my wedding day. For the reception we went for a simple white elegant floral theme to go with my white wedding dress and Jesse's tux. The wedding events were almost a week long but it felt like it flew by in the blink of an eye. It was definitely my dream wedding and the happiest week of my life. As much as I loved celebrating with my family and friends, and loved every second of it my favorite part was seeing Jesse on our wedding day as my brother walked me into the Gurdwara! As for my vendors, I did my research before selecting them, each one was amazing and went beyond my expectations.
Vendor Reviews
Makeup Artist
Denise Dinh did my Maiyan, Wedding, and Reception makeup. I finalised my wedding date according to her availability that's just how amazing she is! I never in my life would have done a ponytail but I'm so glad I trusted her to do whatever she wanted. I LOVED the ponytail look for my Maiyan. I loved all my looks and how she made each one so different.
Photography
@jdphotostudios - I absolutely loved how my pictures turned out, he did a little bit of everything, in the moment pictures, portraits, magazine type; he captured the wedding beautifully. He was really friendly and funny, made us feel very comfortable in front of the camera. Video was @motionfilmsltd. He has worked together with JD many times so they were an amazing team to have. They are with you the entire wedding week so it made a huge difference in the wedding having a fun team around.
Decor
@universaldecor did the decor for my Maiyan and Reception. I went to them with a simple idea.. for the Maiyan I wanted fun bright colors to go with my lehenga and for the Reception, I told them I wanted a simple white floral theme. I did not even have to check back with them, I just left it to them to do whatever they wanted with that, and as you can see they delivered. The decor absolutely took my breath away.
For my house and wedding day decor, I had @luxurydecor__. They were recommended by Universal Decor and did an amazing job decorating throughout the week. For the wedding, they did white flower walls to contrast my lehenga yet still managed to keep the theme Regal Indian.
Mehendi Artist
@mehndibyiti is a very detailed artist. I let her choose whatever she wanted to do. It took 8 hours of nonstop work to do my mehndi. She had a challenging job of doing a design that would go with both my Indian and western looks, she killed it!
Wedding Planners
Pardip Narwal of @bigphatindianweddings was amazing, she took care of everything. There were so many little details that I had no idea about but she was on top of it! Leading up to the wedding I had zero stress.
Vendors: Venue - Maiyan: Dhaliwal Banquet Hall and Catering , Wedding: Akali Singh Gurdwara, Vancouver, Reception: Taj Park Convention Centre ; Makeup Artist - Choora: @brushworksartistry, Maiyan, Wedding, and Reception: Denise Dinh ; Photography - @jdphotostudios ; Videography - @motionfilmsltd ; Decor - Maiyan and Reception: @universaldecor, Wedding: @luxurydecor__ ; Planner - @bigphatindianweddings ; Bridal Outfits - Maiyan: Sulakshana Monga, Wedding: Sabyasachi Mukherjee★ 4.9 , Reception: @thebridalgallery ; Mehendi Artist - @mehndibyiti ; Groom's Outfits - Reception: @wearmodello