This Couple Exchanged Vows In The Middle Of The 'Friendliest Street' Amidst The Pandemic!
BY Garvita | 04 May, 2020 | 1218 views | 2 min read
While it may sound like a dream to many but you can call Amanda Mason lucky to have got a chance to get married on the date (April 25) that she and Aaron Meyers planned prior to the Coronavirus outbreak. It also serves as a ray of hope to our couples-to-be who are clueless about their impending wedding as of now. Hang in there, you're day will come soon!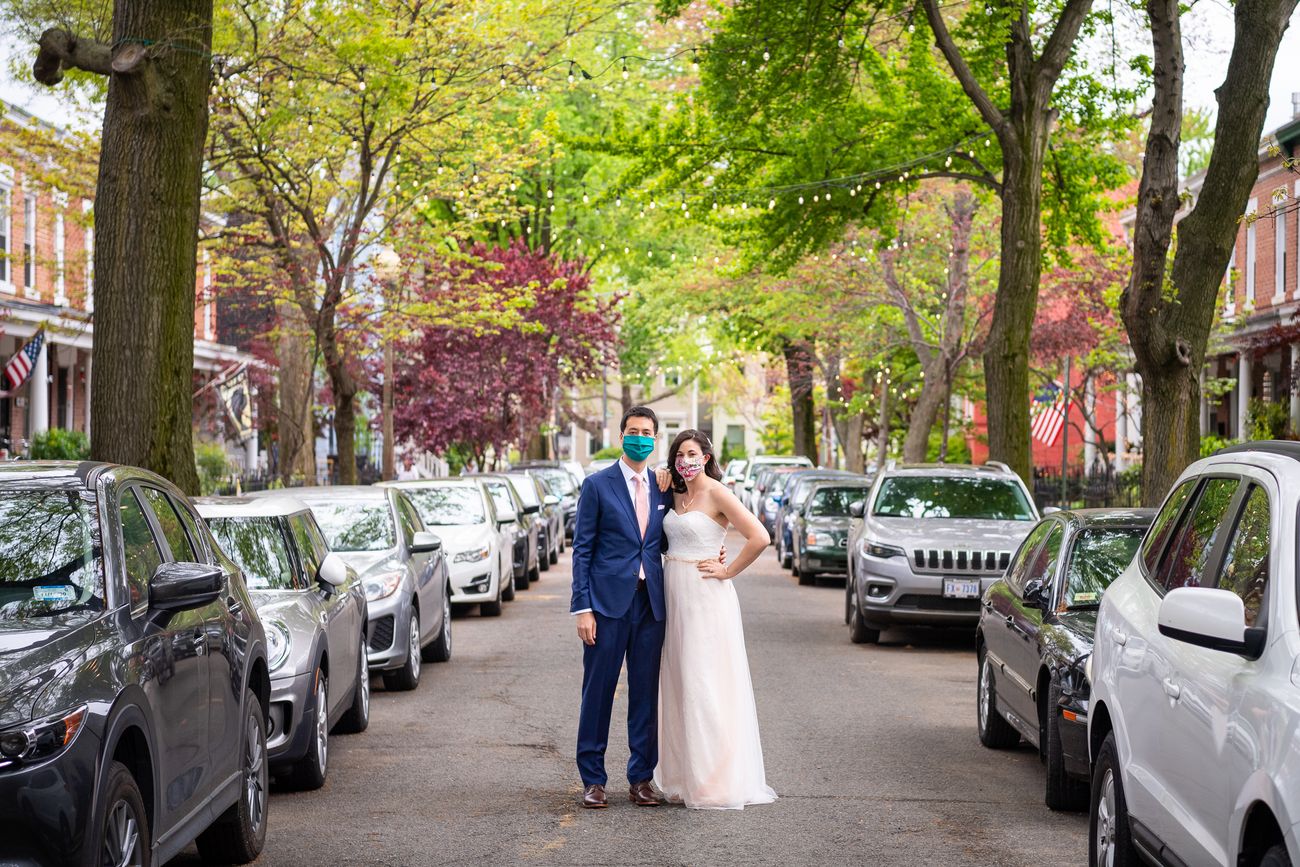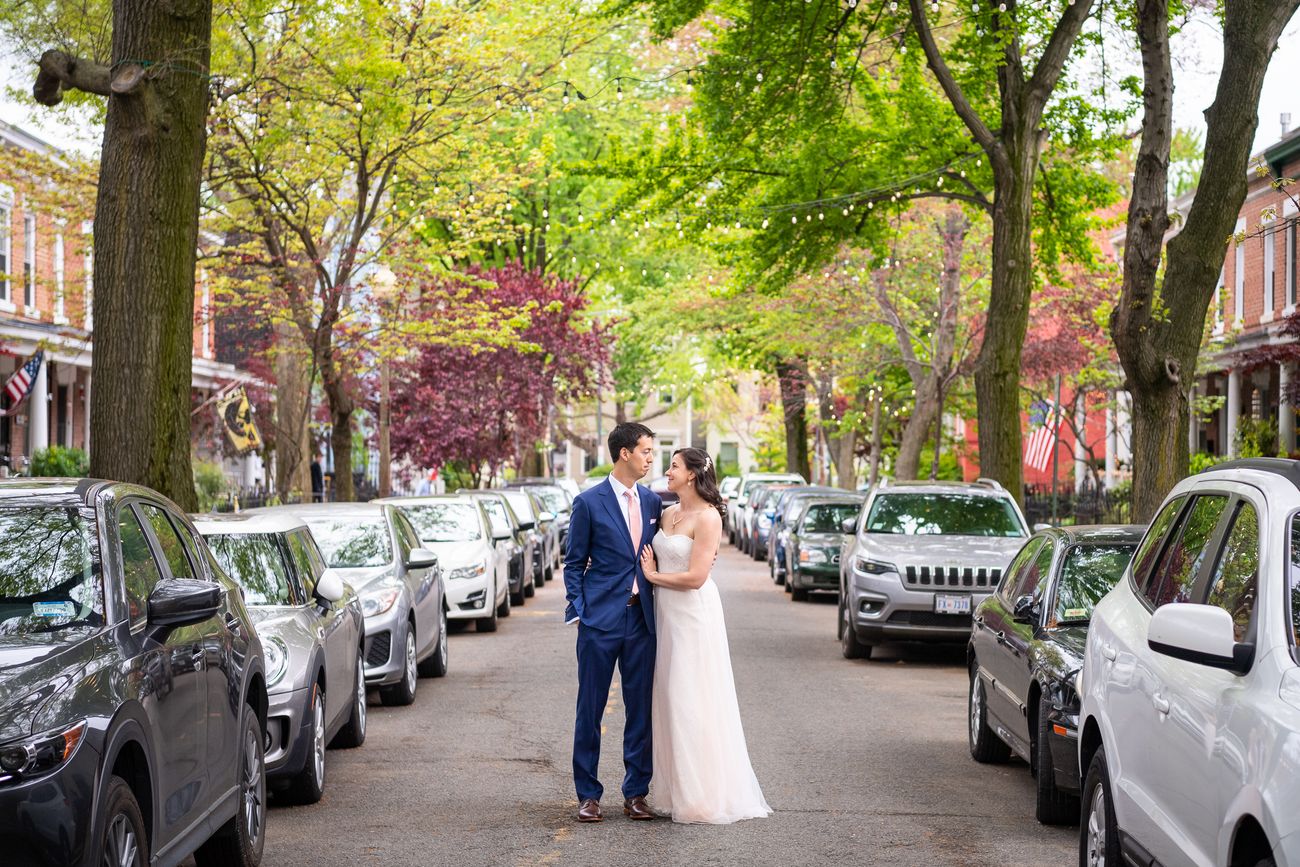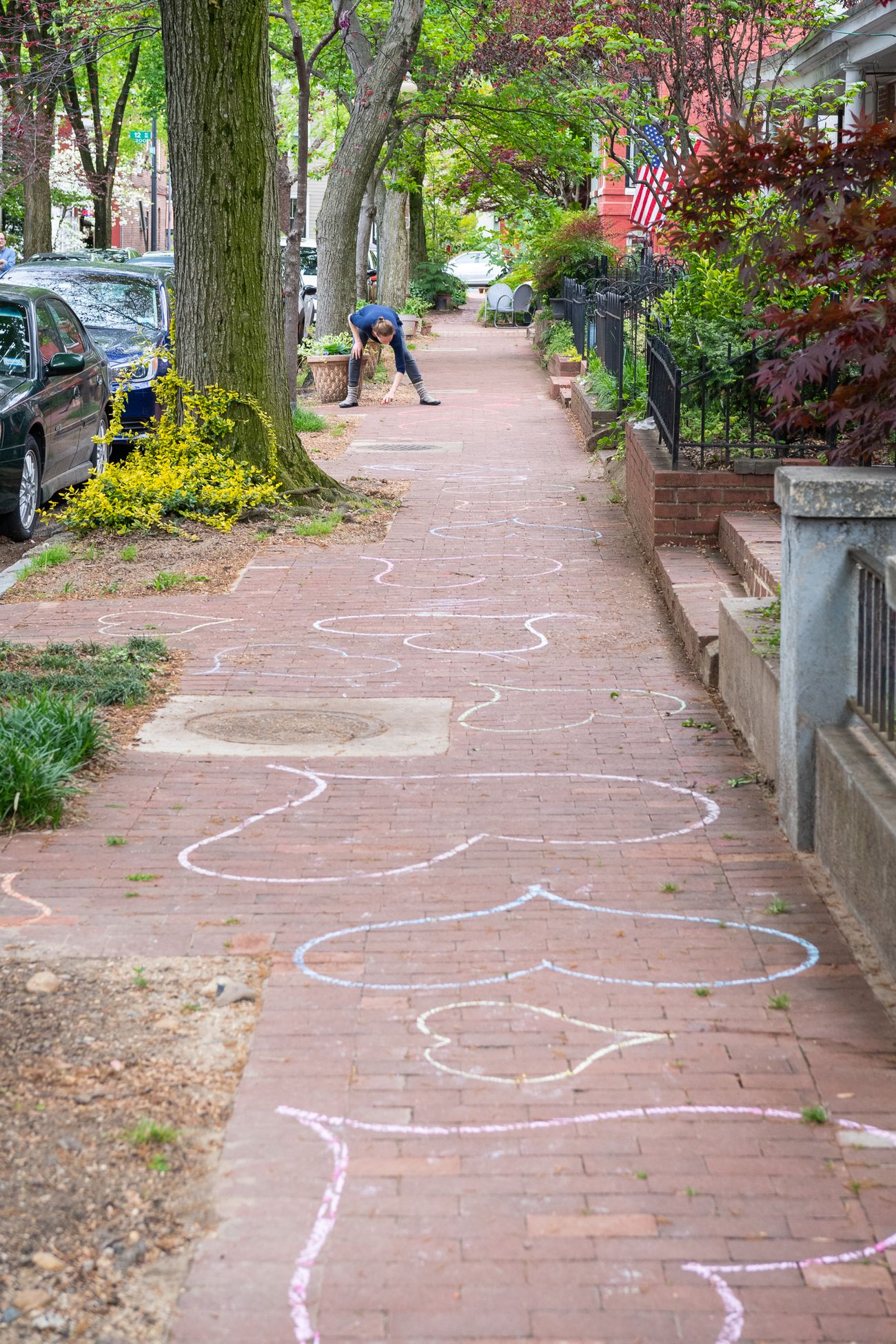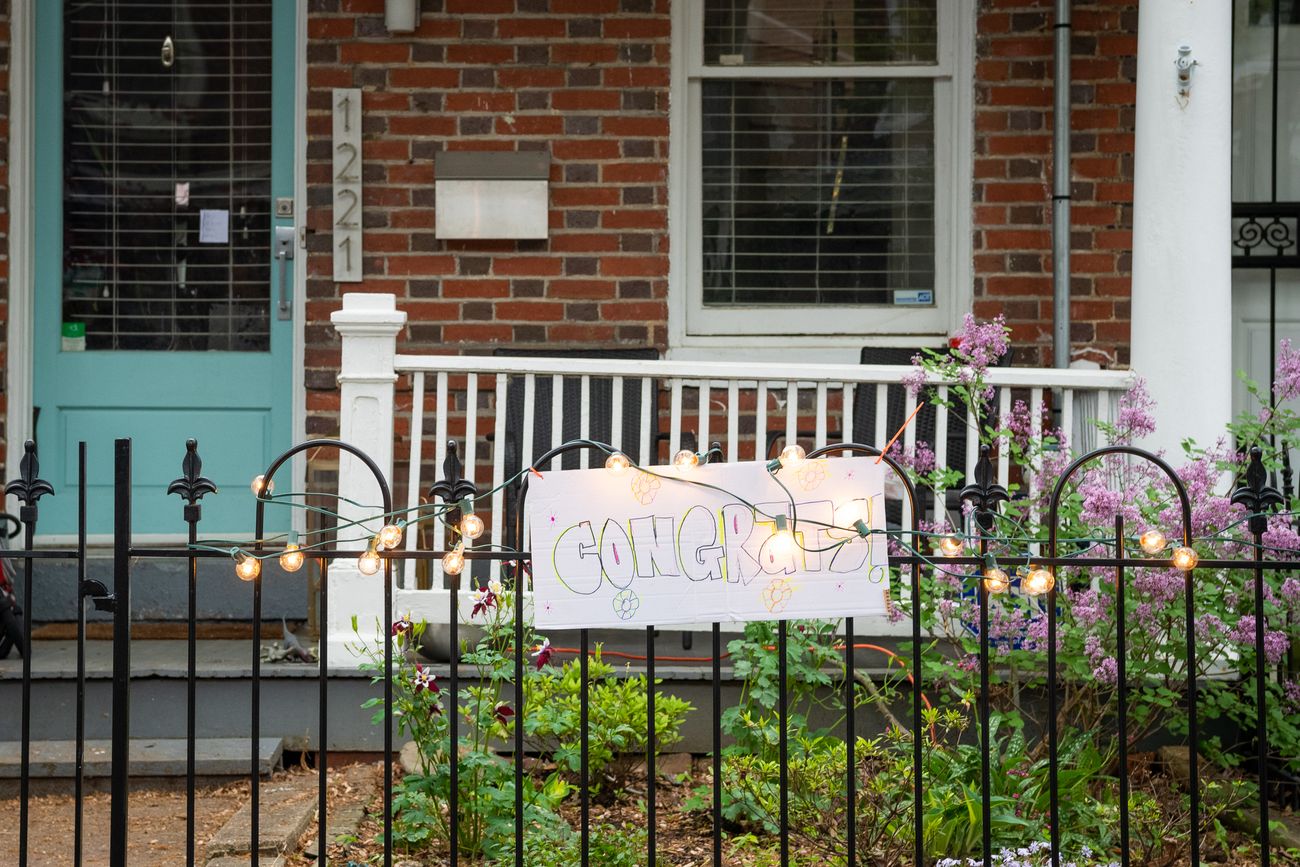 Talking about Amanda & Aaron's socially distant wedding, this couple exchanged vows in the middle of the 'friendliest street' in town - Walter Street in Washington's Capitol Hill area. And guess what, all the neighbors came to help create their minimal but 'handmade with love' decor. Right from the big chalk hearts drawn on the sidewalks to the neighborhood kids constructing a dogwood bouquet & hanging flowers on the trees; this gesture completely left us smitten.


The bride looked no less than a stunner in a white lace jumpsuit with a peach tulle skirt as she walked towards the wedding alter made of raking leaves & plants! The groom's father, who would officiate from his home in Northwest Washington, along with around 50 guests logged in via Zoom to experience this magical union. The neighbors diligently maintained a safe distance and were seen wearing masks, while brightening up Amanda & Aaron's day with their valuable presence.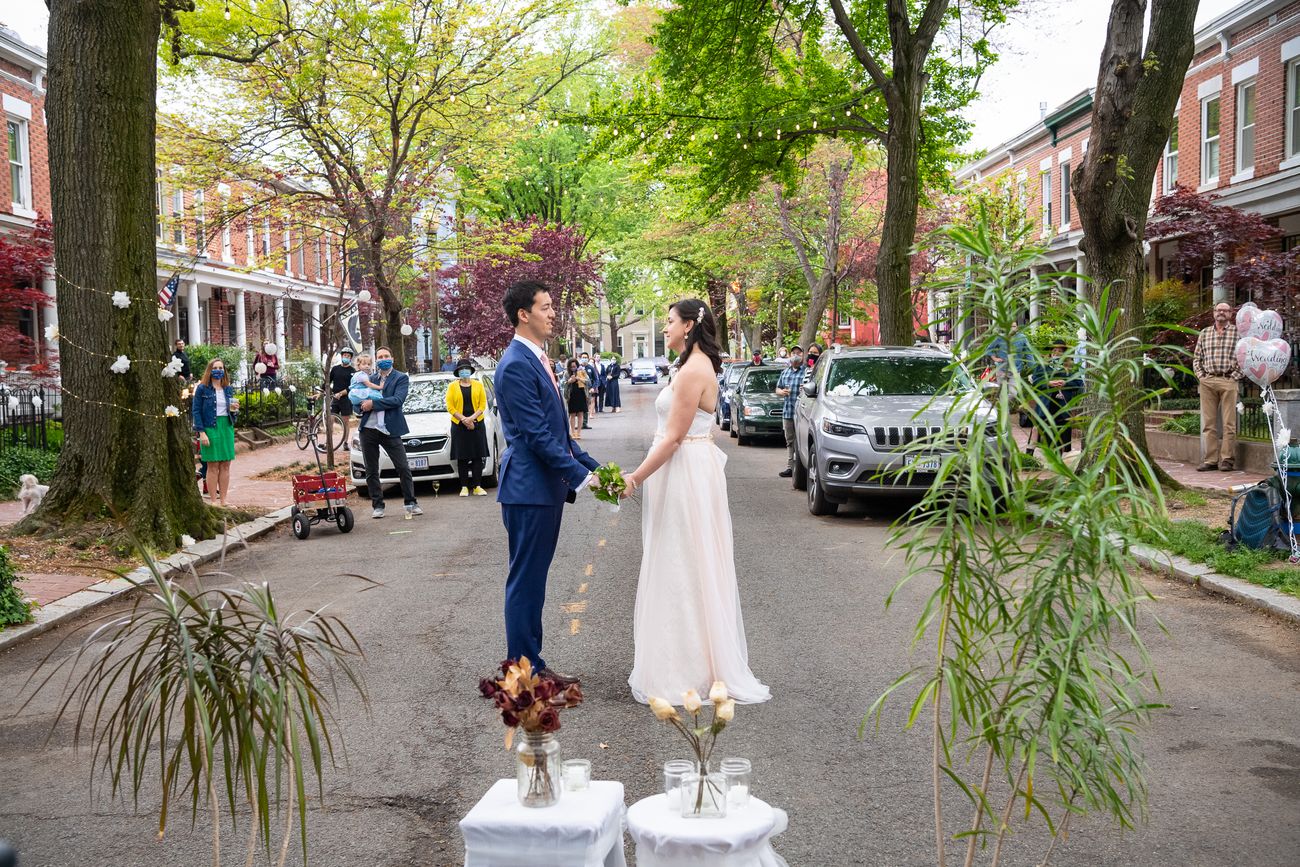 It was Aaron's vow that touched our hearts, where he said: "I love what I know about you and trust what I do not know yet." While Amanda replied, "not only have we managed to survive" quarantine, co-working and all the wedding changes, "I think we have thrived together during this time. It is certainly a challenging yet affirming way to begin our marriage."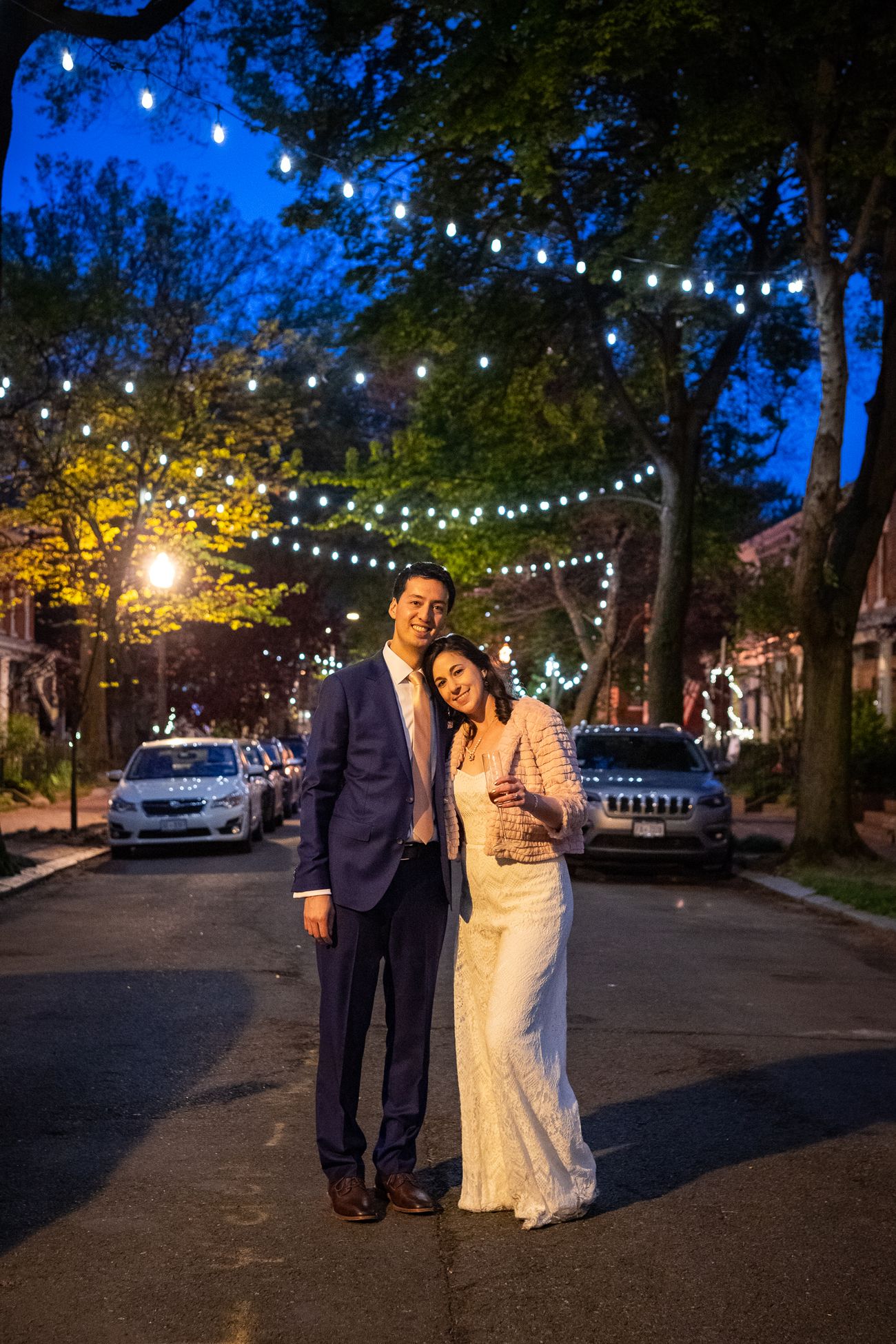 And as soon as they were done with their vows, Aaron's father proclaimed, "You may kiss the bride"!!! And the guests couldn't stop cheering for the couple!
Woah!! This surely lit up our gloomy quarantine and we hope it did the same for you.
To read further details about this unique wedding, head to washingtonpost.com
ALSO READ - #VirtualProposal - This Bride-To-Be Locked Her Best Friend Down!