Family Portraits With Dogs We Couldn't Take Our Eyes Off!
BY Twinkle | 30 Oct, 2019 | 1014 views | 2 min read
Pet parents get it that your little animal is a part of the family and when something as momentous as a wedding rolls around, it feels extra important to include him or her. On your wedding day, you will want all your loved ones around you, and for many people, that means including the pet as well. In recent years, dogs have been a really important part of the marriage. It's something that seems fairly unique to the current marrying generation.
There are lots of ways to involve dogs in your celebration, whether in a formal role—as ring bearers or flower dogs, for example—or simply as honored guests. Furry friends make the event much more memorable, but they also require special handling. Here we have gathered pictures of family portraits with dogs that make the frame paw-adorable. They add happiness, love and well, instantly make your wedding go viral. While we have seen brides and puppies, here are a few interesting family portraits that we loved.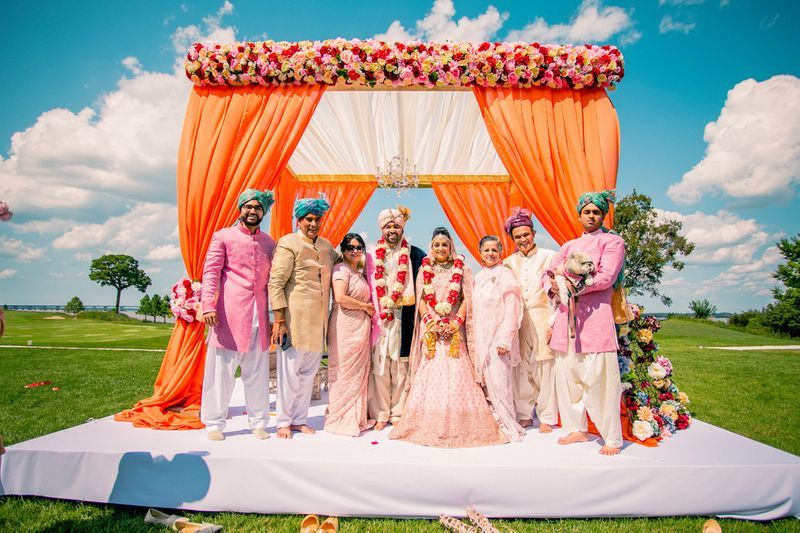 Image via @ColorblindProductions
Always dreamt of having a wedding that catches attention from the crowd? What's better than having all your close ones and your four-legged accompanying you in this journey called marriage. This family followed an all pink outfit themed which is just eye-pleasing and also, got their dog to wear an outfit that matches the theme.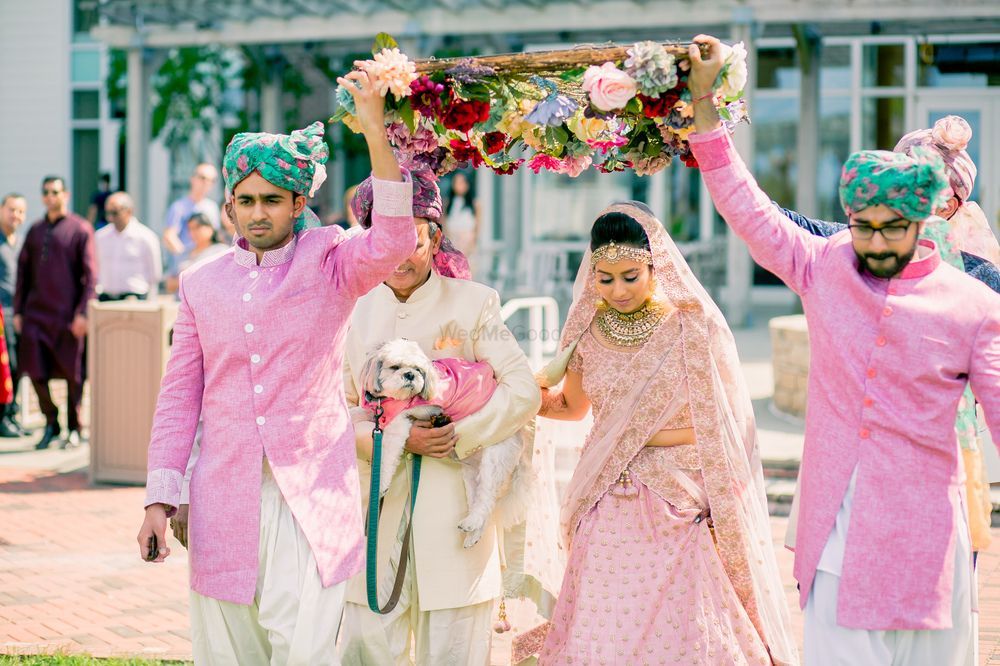 Image via @ColorblindProductions
Here's the close up for you to see this adorable doggo.
The Companion on your occasion
Your best friends are the ones you want standing up with you at your wedding, but what about your furry best friends? Assuming they're well behaved, dogs are a delightful addition to the activities and, even more so, the wedding photos.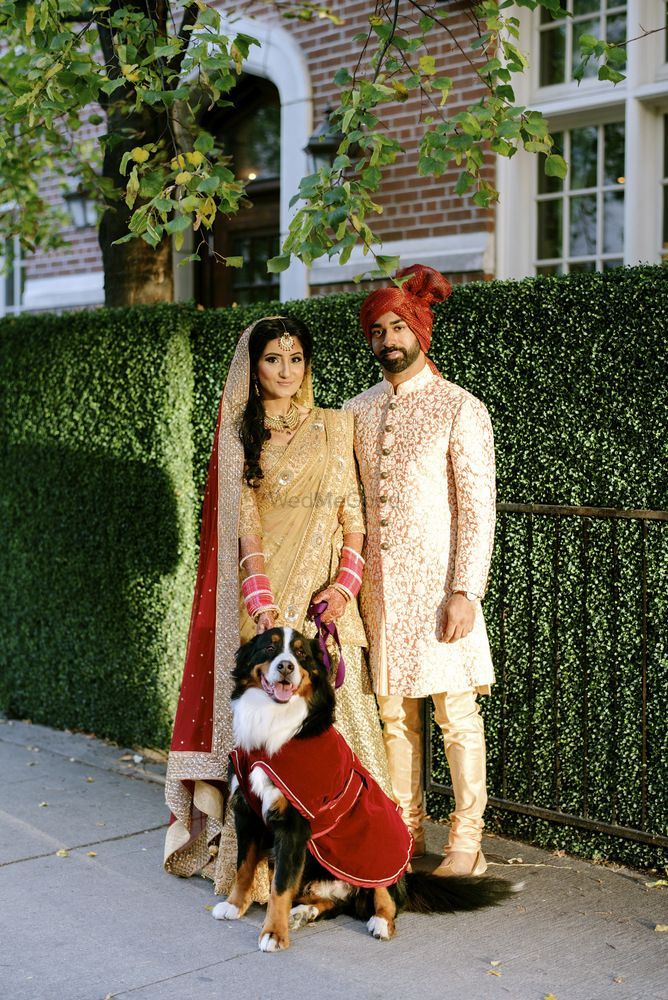 Image via Mango Studios
Dogs are the spark and the cute element of your pictures. These couples completed their family pictures by getting clicked along with their dogs in the mehndi, the time of saath-fera and even post marriage.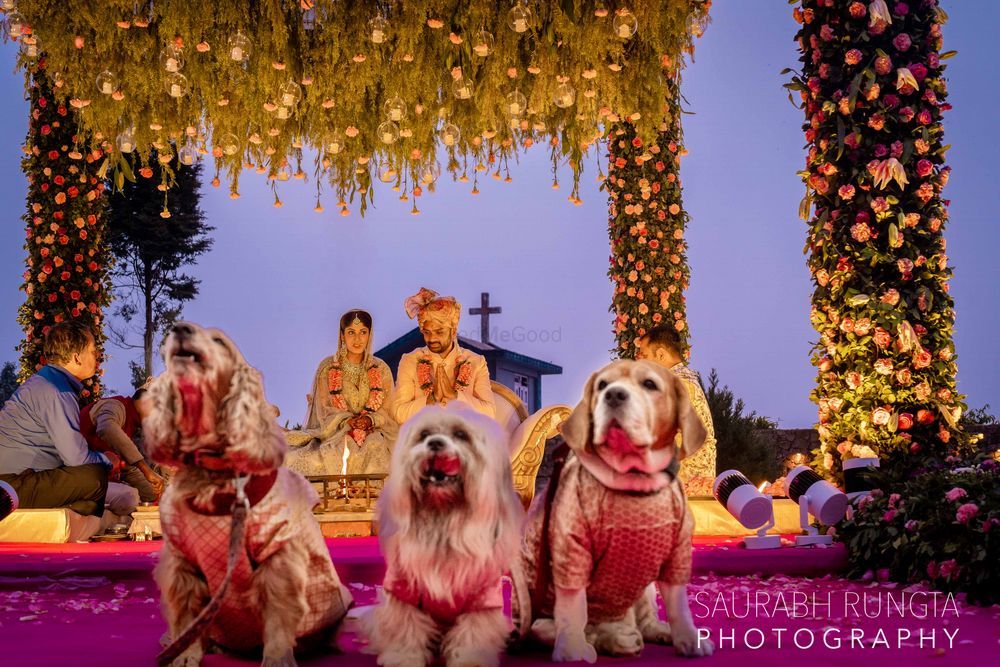 Image via Saurabh Rungta Photography★ 4.4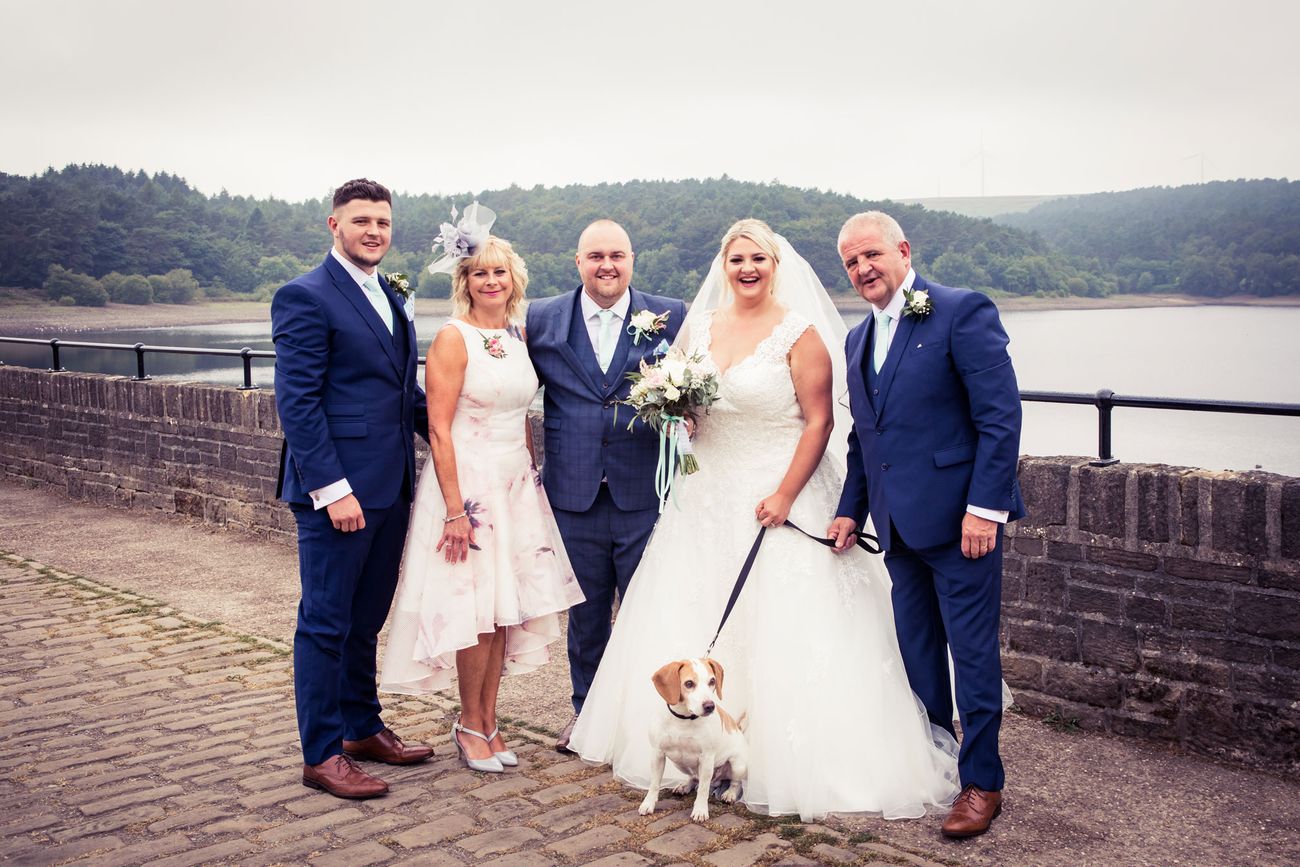 Image via @KathrynPhotography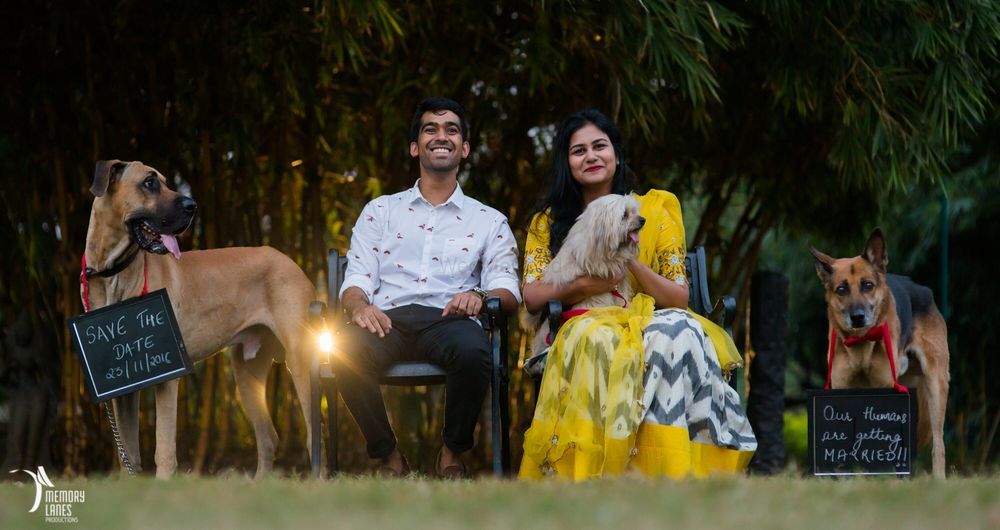 Image via Memory Lanes Productions (SumanChakri Photography)★ 5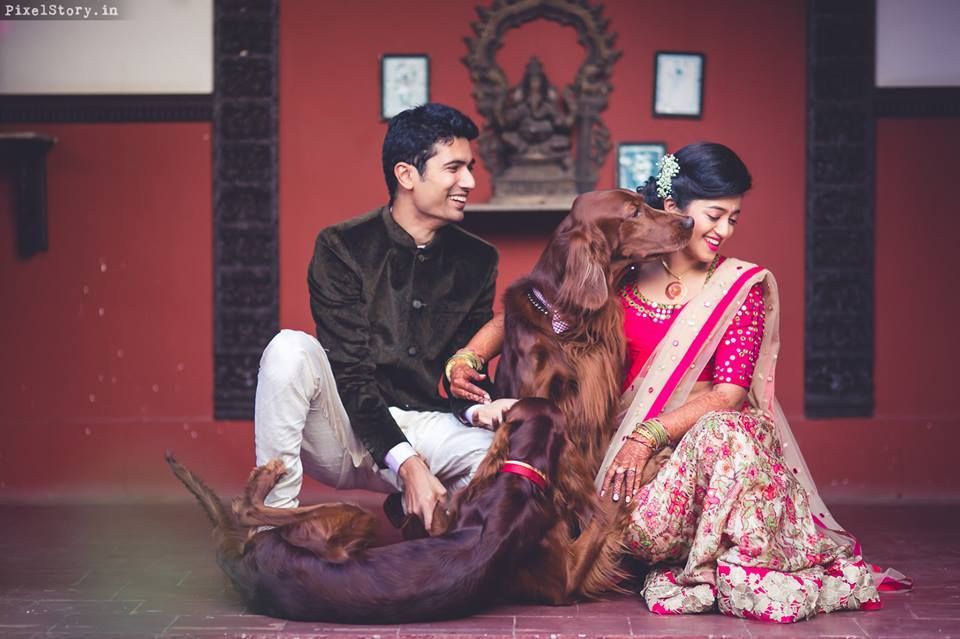 Image via 3Productions★ 5
Go offbeat and get your little four-legged dog to be an important part of all your pictures!