#FirstPerson: 5 Things I Learnt At My Own Wedding That Will Help You In Planning Yours!
BY Sakshi | 17 Apr, 2018 | 2634 views | 5 min read
Even if you are one of those super organised brides- who has her sh*t together and everything is planned to the last detail- there are still so many things that you're gonna realise as a bride and just think- this could have been done better/ I could have done it this way or that way! So what you can do is advice other brides-to-be and that's what Sheta did- she penned down everything in her blog after her destination wedding in Jaipur, which she planned sitting abroad! So here are 5 things she learnt at her wedding, which can be helpful for other brides as well! Over to her now, as she tells us all about it!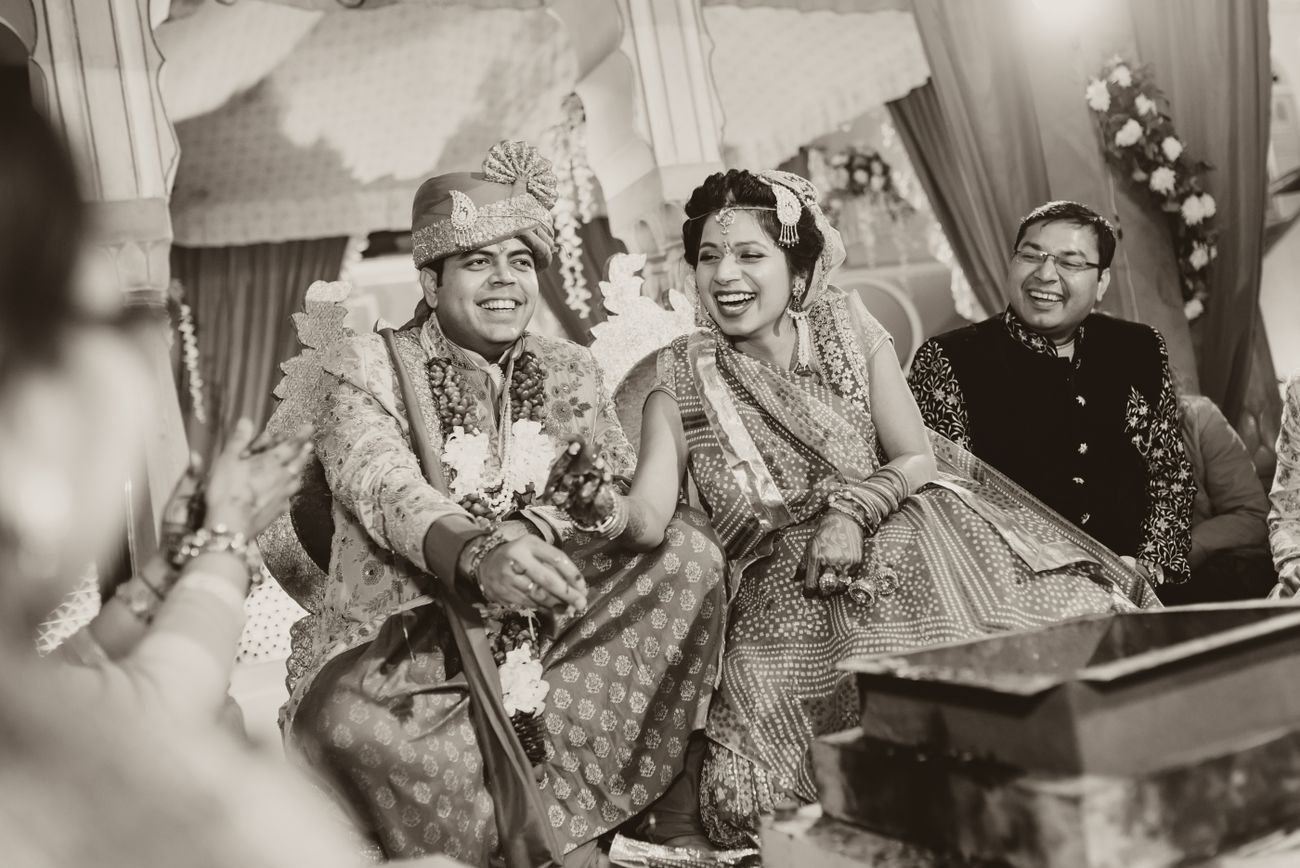 It's easier to go for regular facials leading up to the wedding than just doing everything in the last few days!
"The moment the parlour folks realized I was getting married, they started selling me all the 100 different services I should opt for AND make all these intricate-seemingly-critical-decisions, like which facial I should choose, Ruby rose or Organic Whitening glow or …. Within the first 10min I got frustrated. As I lay down and closed my eyes during the facial, all I could think of was – today is the last day when I would get to spend time with my family like how we usually do, just me and them, and I dont want to sit here getting ready with all these services. I decided 3 hrs! Thats it. No more over thinking, my skin is OK. My hair looks just fine. I chose the quickest and most essential services (hair blow dry, facial, mani-pedi), hailed the first auto-rickshaw I could find and went home. Had an amazing dinner with family, dance rehearsals, chatted, rechecked all the packing and off to sleep!"

The last 5 days before the wedding will be manic, even if you have done everything before.
"I came to India 5 days before my wedding. I had done almost all of the shopping in my previous two trips, but absolutely did not realize how much had to happen in the last few days – Running around Delhi to pick up dresses, alterations for the wedding trousseau, confirming with makeup artists, final detailed run through with wedding planner, my wedding dance, my parents wedding dance, the sangeet video….and the 8hr excursion to the makeup parlor on Day -1!"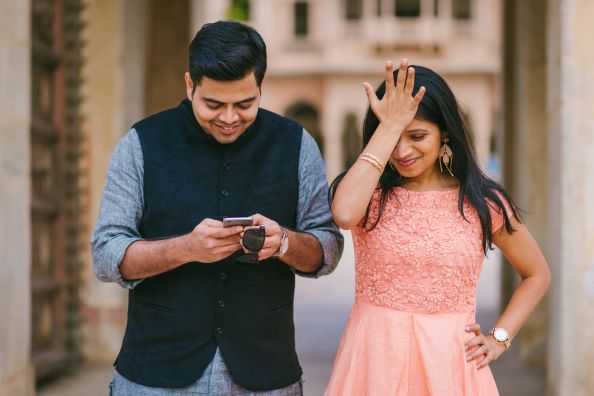 Using wet sheet masks before your functions is a savior
"On my mehendi day, of course with so much dancing and everyone being around, I ended up staying up till 3am. When I took off my outfit, I realized how tight my lehenga skirt belt was with the constant jumping, I had developed a minor rash, which I didn't realize the whole time I was dancing! With a face mask on, I was off to bed! Using the wet sheet face masks over the wedding was such a savior, as my skin was becoming so dry and weak with all the make up!"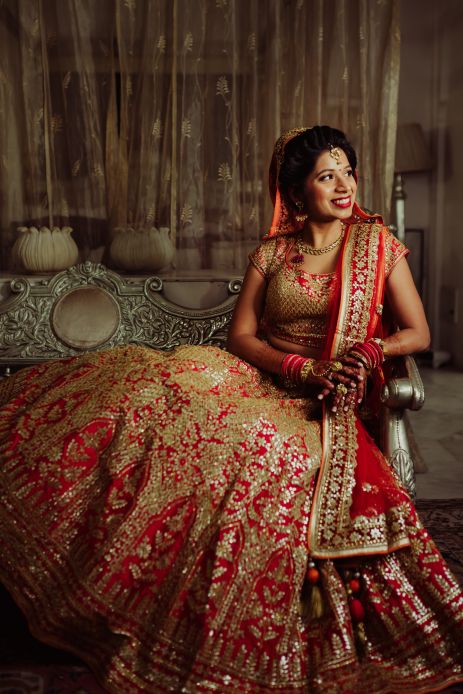 Watch out for your sangeet lehenga giving you a rash- do this to avoid it
While your makeup artist is tying your lehenga, they tend to tighten it with the dori and give you a secure hold. But when I took off my outfit, I realized how tight my lehenga skirt belt was (you can see in some of the pictures below)..with the constant jumping, I had developed a minor rash, which I didn't realize the whole time I was dancing! If your wedding lehenga is going to be worn a bit lower , that rash might show or be painful the next day. So when you are tying your lehenga a good idea is to rub some moisturizer or coconut oil over the area, or the best bet- get a lehenga with a dori along with a hook. Let the hook secure the hold, and the dori be just for the show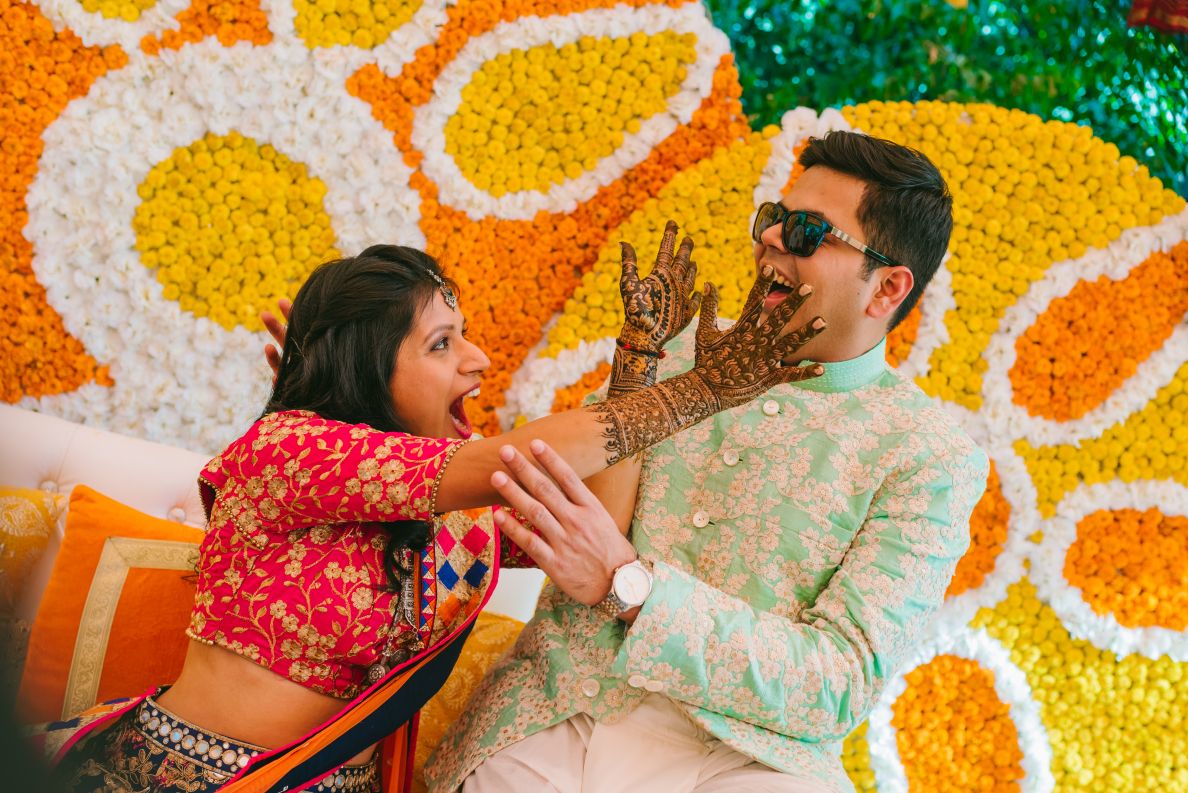 Use the time in which you wait for the baraat - wisely
 was warned that the Baarat would be delayed. Not just delayed but delayed a LOT! As you might have noticed, I am a stickler for time. I had a vision that my Baarat would come by 7pm, Pheras by 9pm and then spend quality time with friends and family at dinner. In my dreams! The Baarat started at 6pm and 9pm passed without the Baarat showing up! But in hindsight, it worked out well. I had such a great time getting fun, memorable pictures clicked with my besties – in our robes, each helping me put one of my wedding accessory, Sabyasachi bride poses, swag poses, candid poses, Indian Namaste poses, Waiting in the moonlight poses!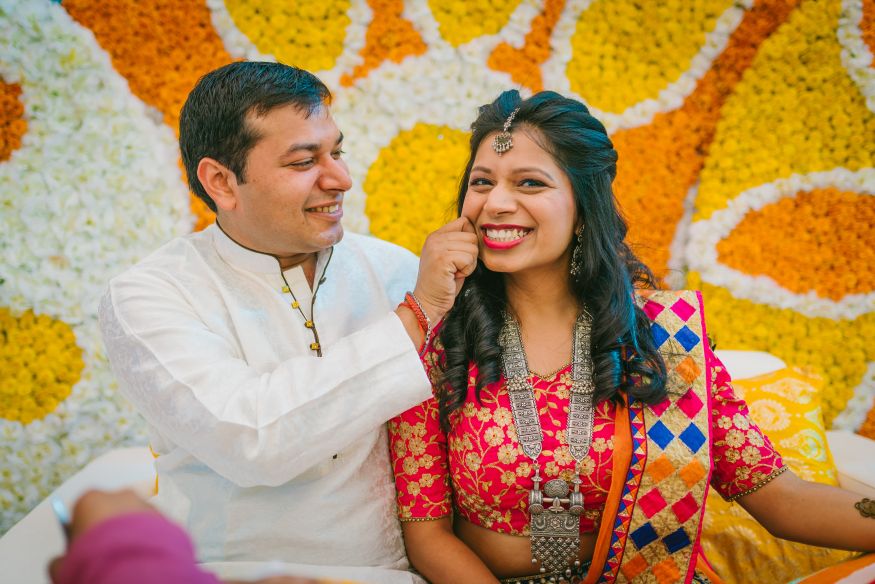 A hair trial is a good idea!
"The very first event, Mehendi, was supposed to start at noon, and my makeup lady was sharp on time at 10 AM. As I sat down for my makeup, a nervous spark went down my spine – I had never got a professional makeup done before, overdo of makeup doesn't suit me and I have not taken a trial with this makeup artist! I tried to explain them what I wanted and they told me why what I wanted couldn't work because my hair wasn't long enough…so they did what they thought would look good. I wasn't sure but thought this is the first makeup session of the two days, lets learn about each other, so that we would know how best to do my makeup on the D-day."
ALSO READ: #FirstPerson: "I Fractured My Leg A Week Before My Wedding But Here's How We Made It Work !!"