#FirstPerson: "How I Personalised My Wedding With Cool Favours For Everyone..."
BY Guest Author | 25 Aug, 2017 | 2001 views | 4 min read
We love a personalised wedding when we come across one, and when a bride puts in so much effort to make others around her happy, it's worth a mention! Real Bride Astha had some super cool favour ideas for her near and dear ones when she got married in Delhi to her sweetheart Anand, and we asked her to give us a breakdown with the budget! Over to her now, as she tell us all about it!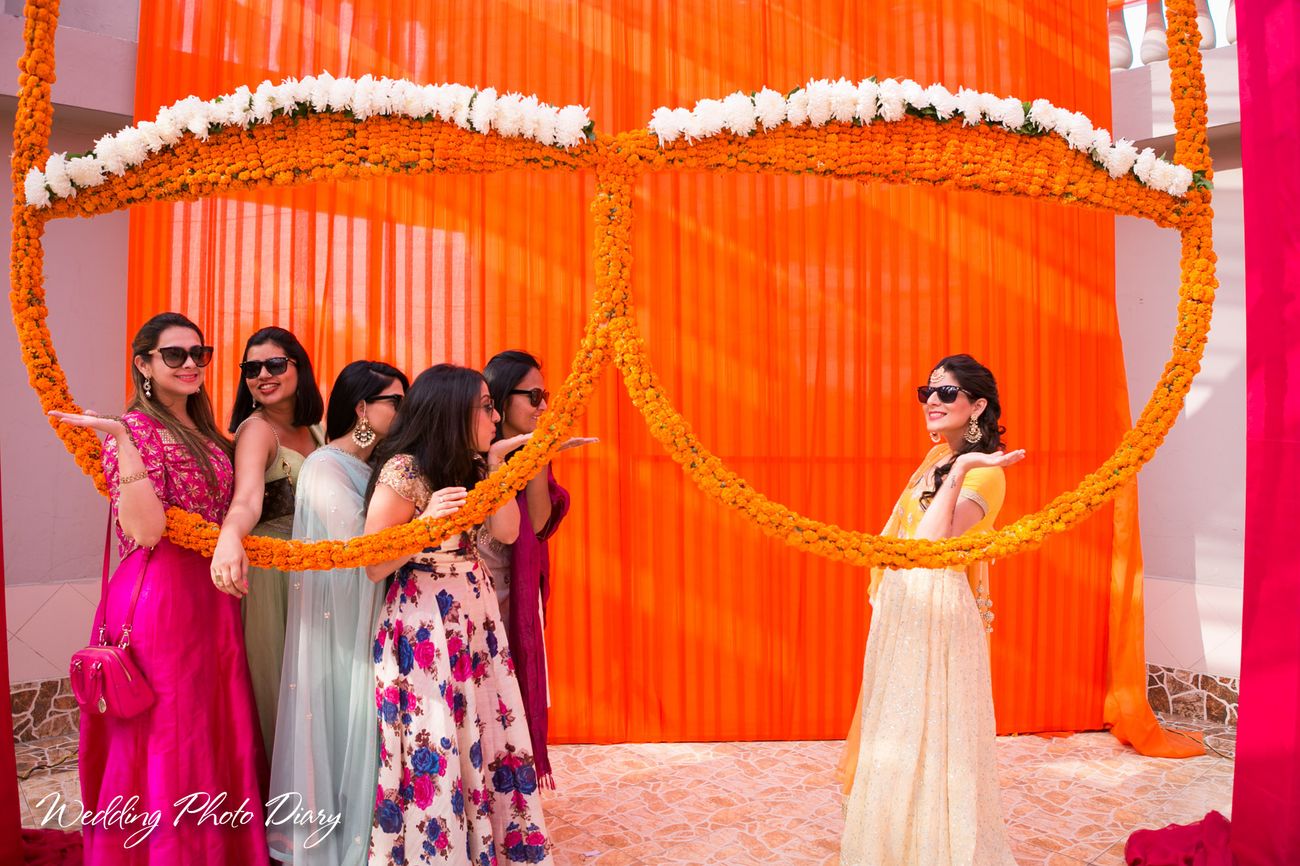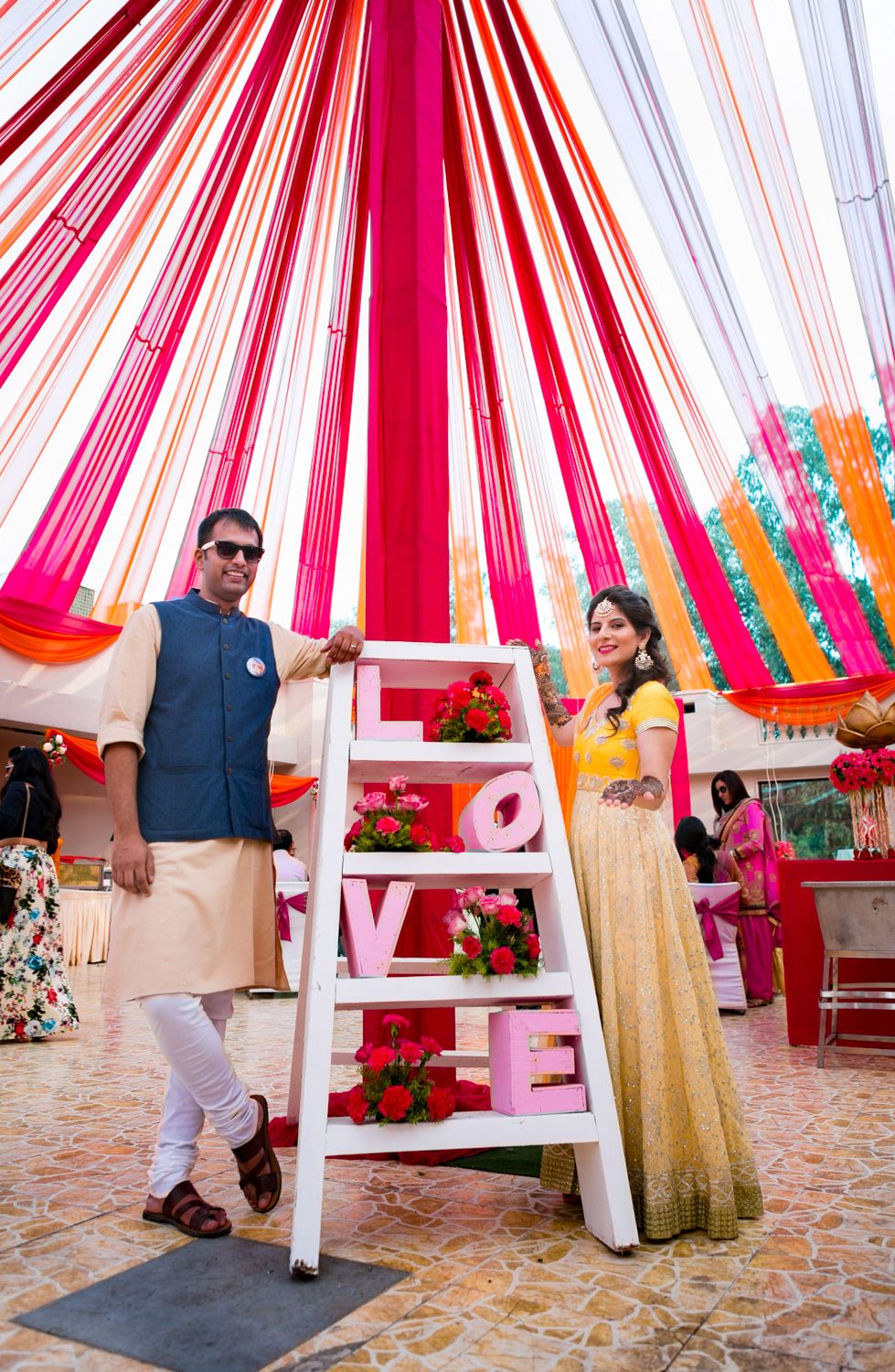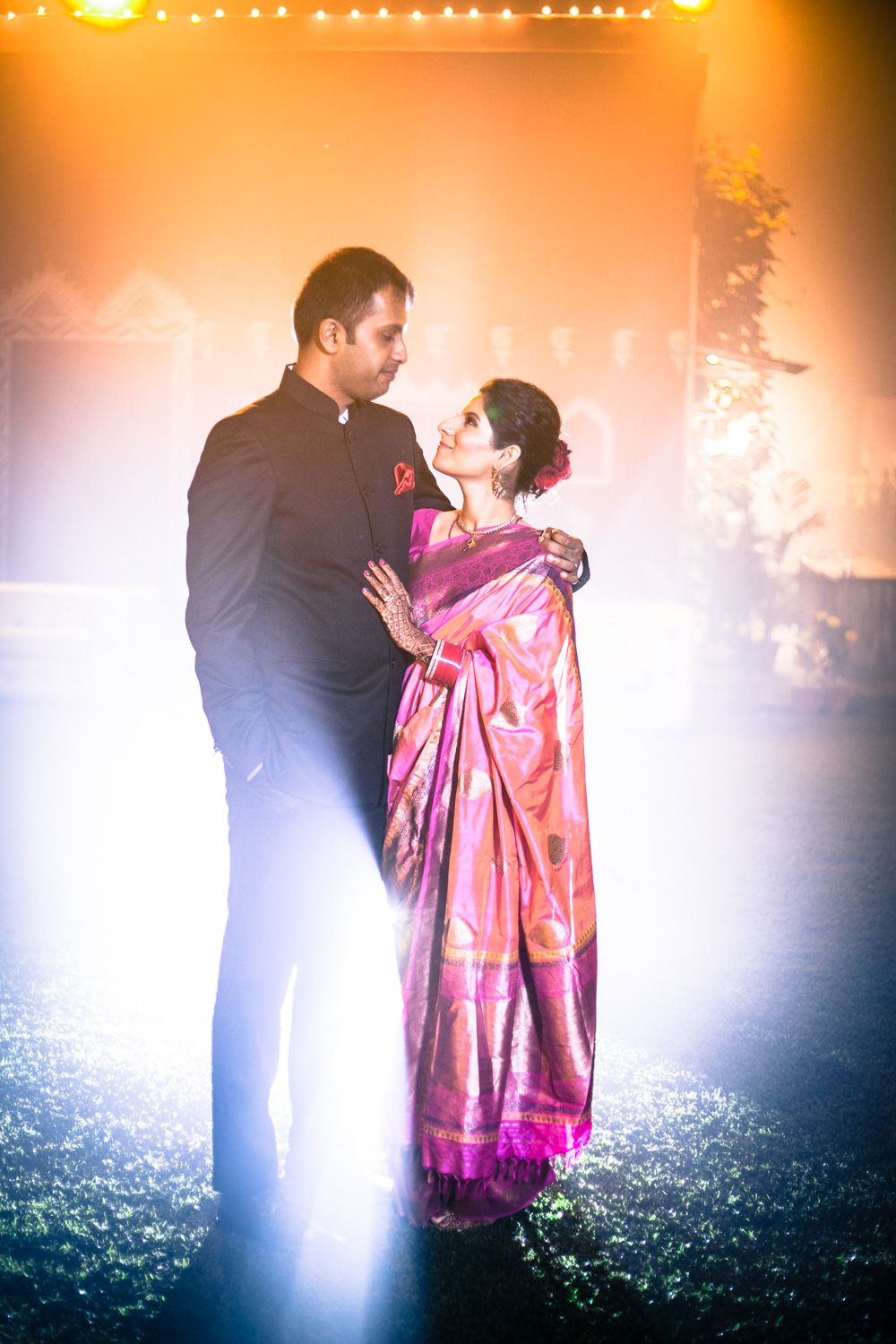 I always wanted a wedding where people get to know our story and take back a lot of memories just not in the form of pictures but also some takeaways. I spent a lot of time on Wedmegood looking for vendors, reading articles and looking at all the gorgeous pictures. It used to be a daily one hour activity for me at night to browse and save all the cute ideas I would keep getting.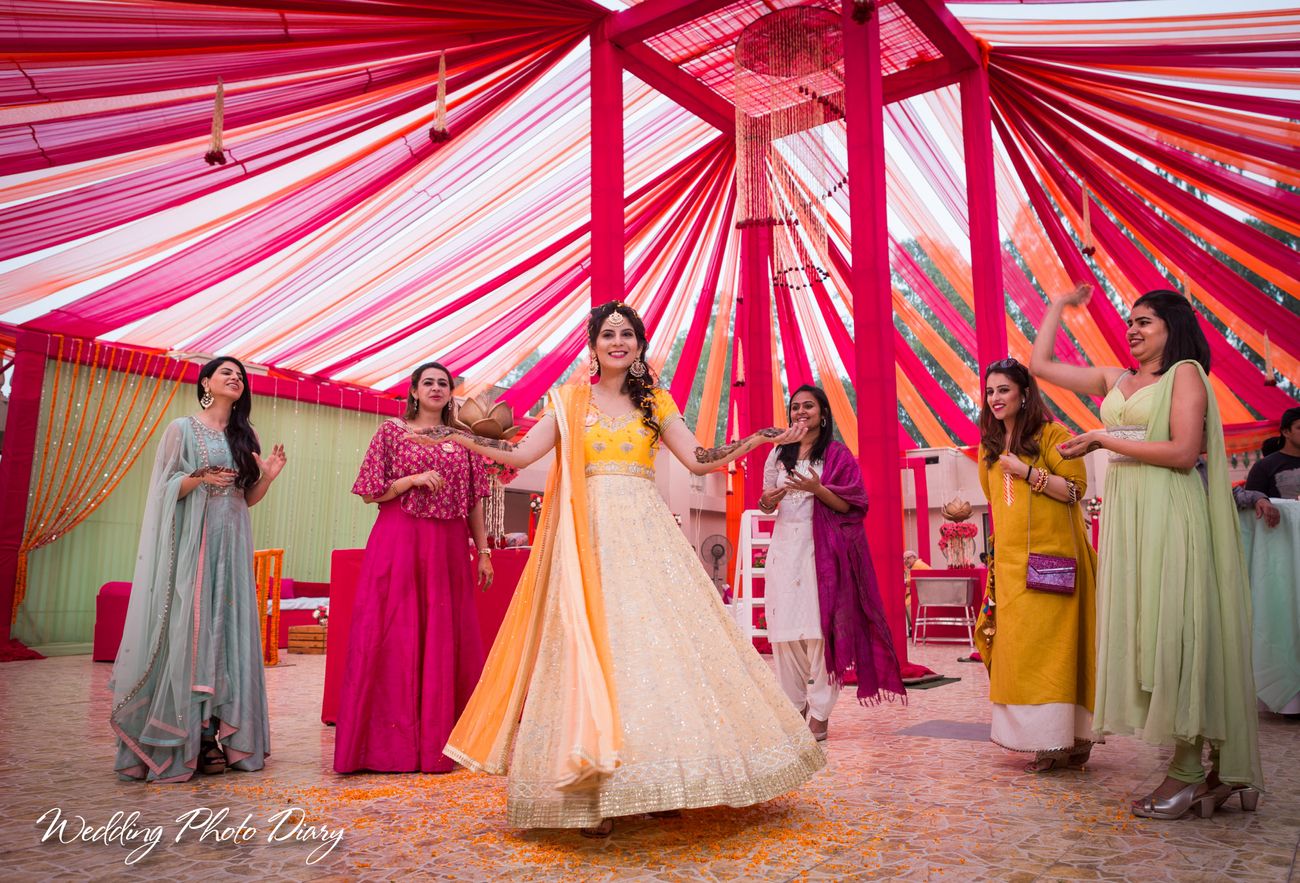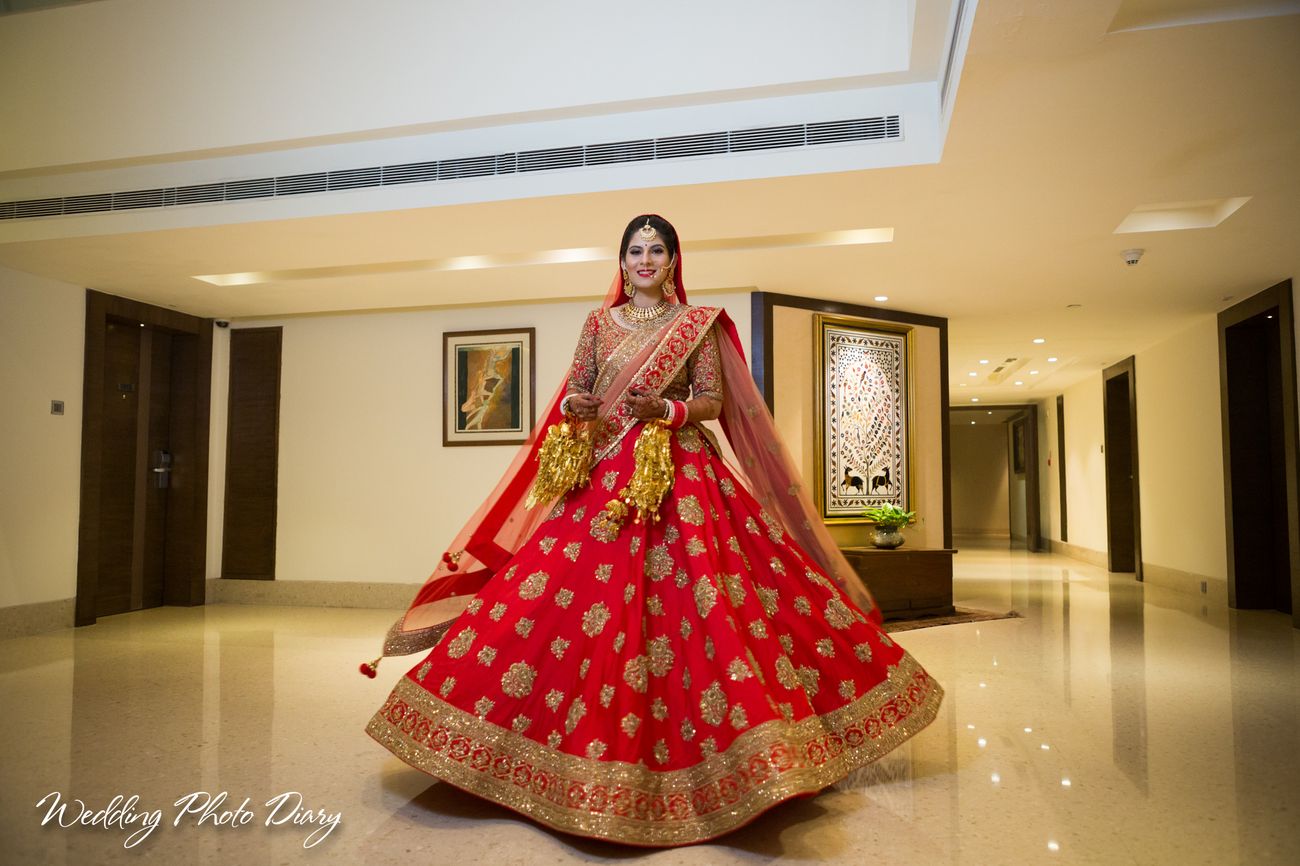 I had a long list of functions starting from a pre wedding party a week before to the engagement, a day Mehendi, Haldi and Chooda ceremony, Wedding and a Reception. I started personalising way before these functions though. A list of things I finally did: 
Bridesmaid and Bride Bags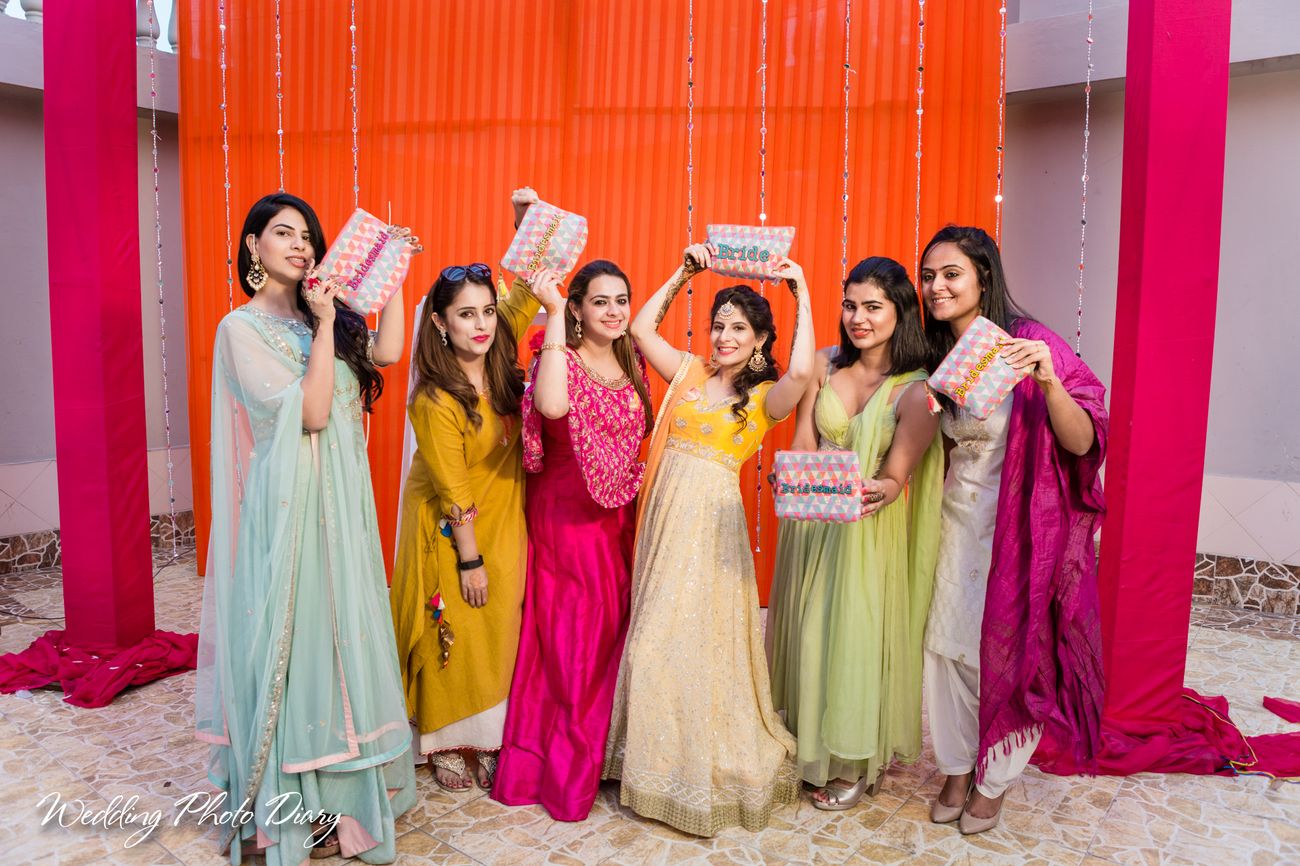 I gave makeup bags to the my girlfriends with a bunch of things in it- my wedding hashtag badges, a nail paint, handmade soap bar, a bag of various  kinds of teas, a small pocket mirror, a pair of jhumkas and a small personalised note for each of them. We carried these bags for my bachelorette and I am hoping they are still using it!
Vendor: Desi drama queen , Trinkets from Janpath, Cosmetics from Fabindia and Nykaa, Tea from cottage emporium
Price: Rs 1100 per bag (empty bag). 
Wedding Badges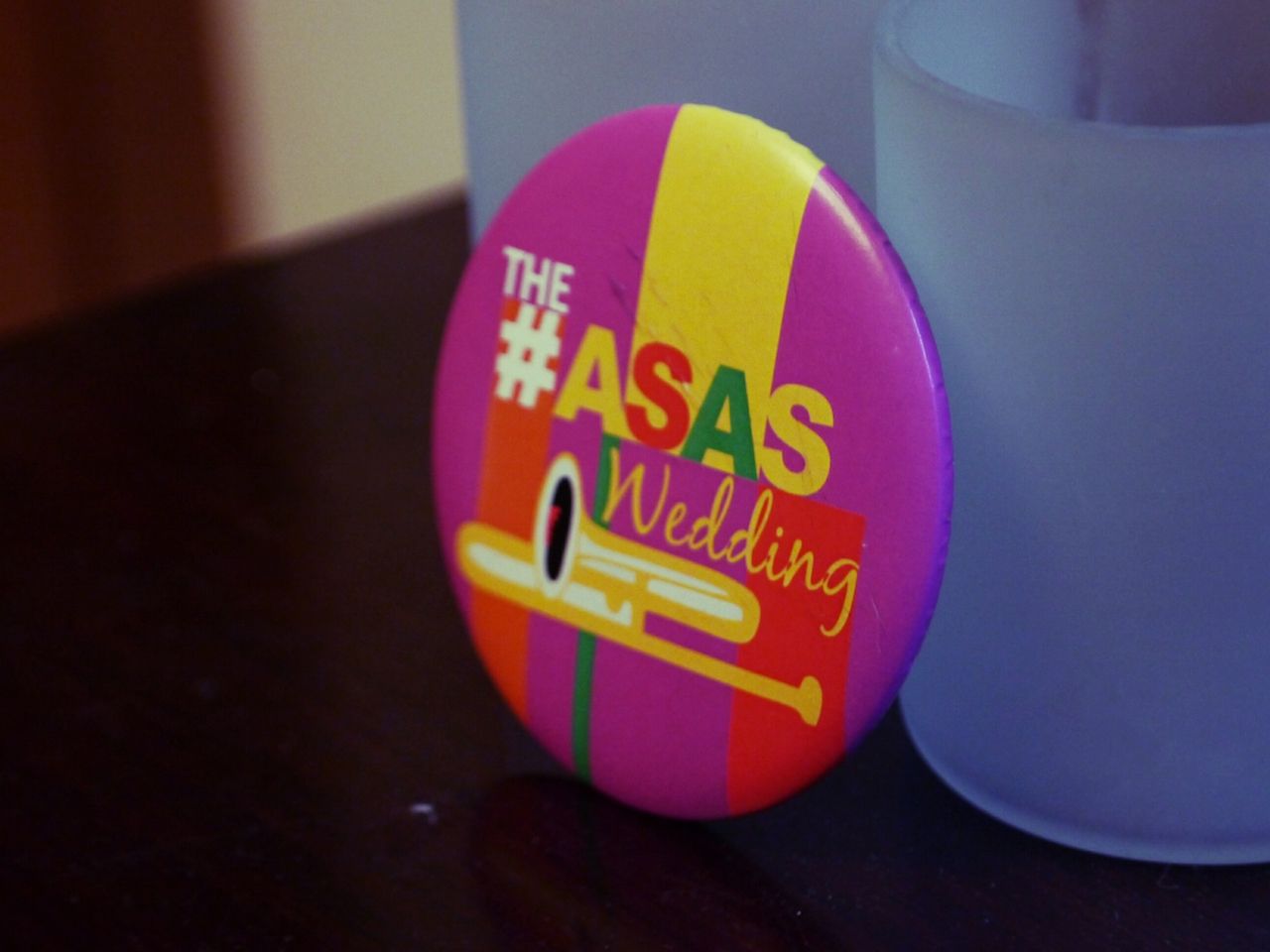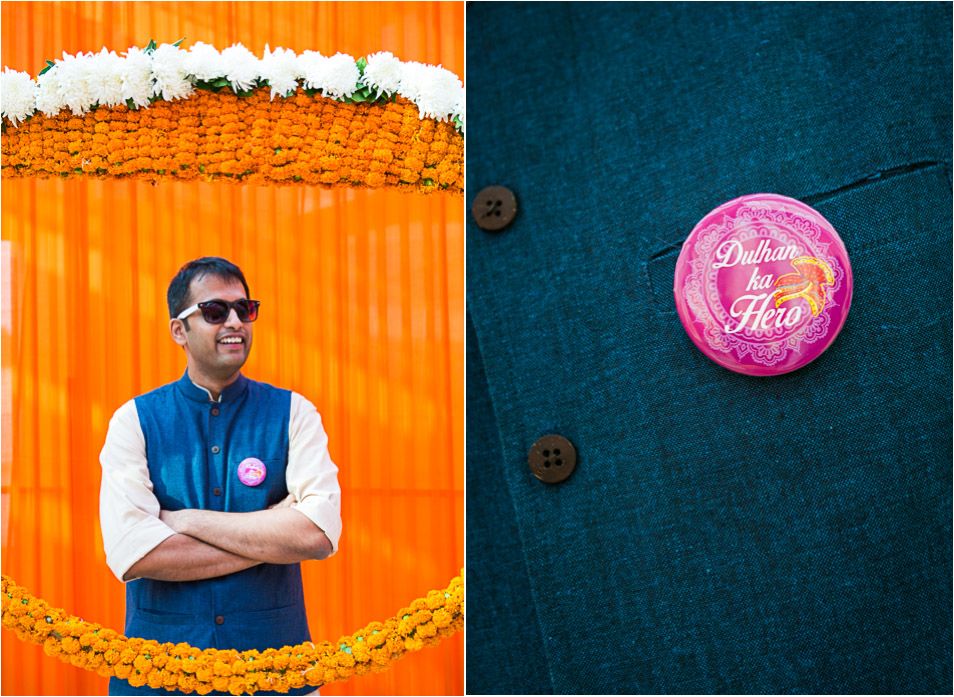 My wedding hashtag was #ASAS and I got badges made for everyone that they wore on my mehendi. I got a special Dulhan badge for myself and Dulhan ka Hero for my husband. Also for Dulkan ki Mummy, Dulhan ke Papa and Dulhan ka Bhai for my immediate family
Vendor: Confettish Innovations★ 4.8
Price: Rs 50 per badge
Sunglasses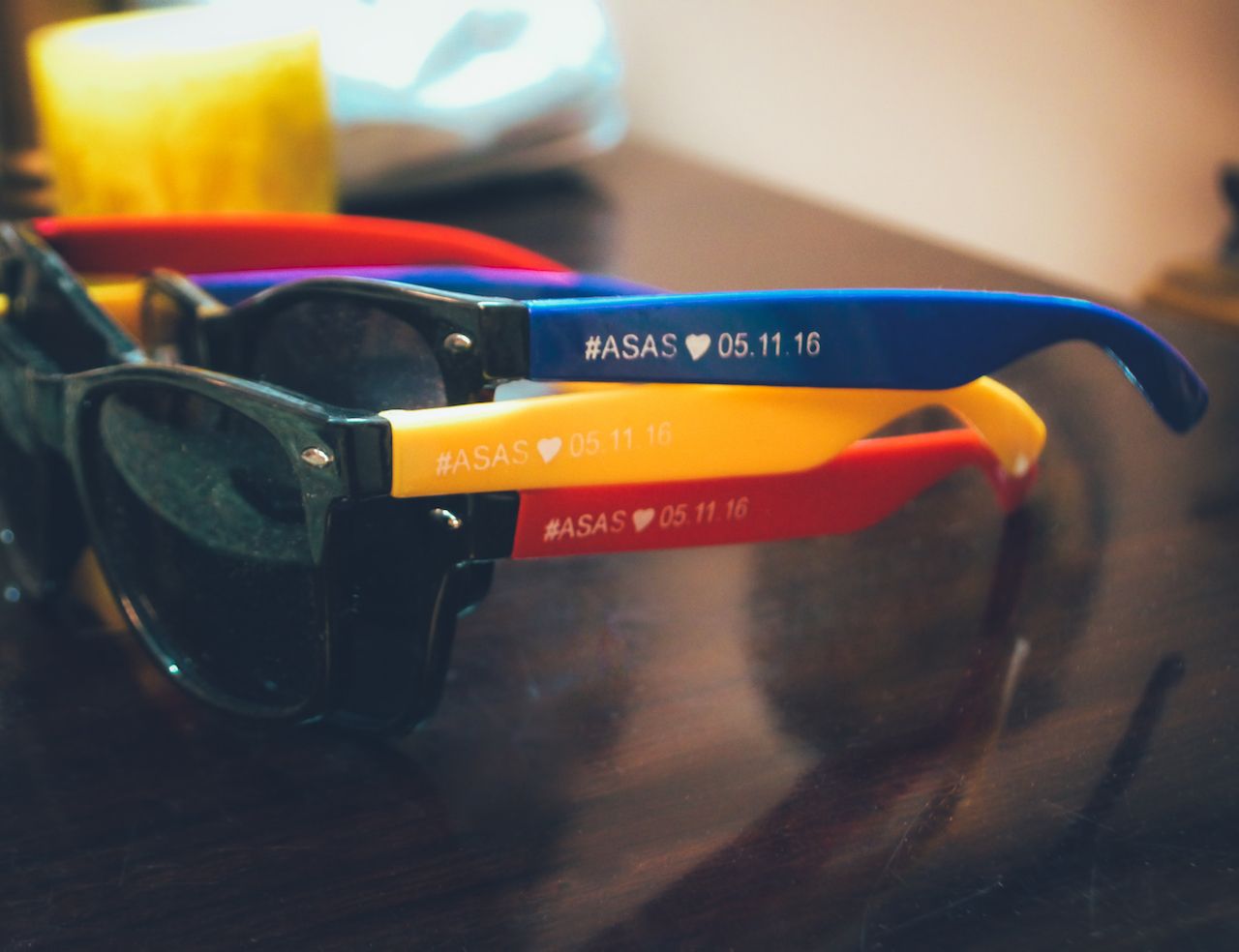 I got about 300 pairs of sunglasses with my hashtag and the wedding date printed on them for my Mehendi again as I had a sunglasses theme with the photo booth also in that shape.
Vendor: Local guy in Chandni Chowk
Itinerary & Welcome Hampers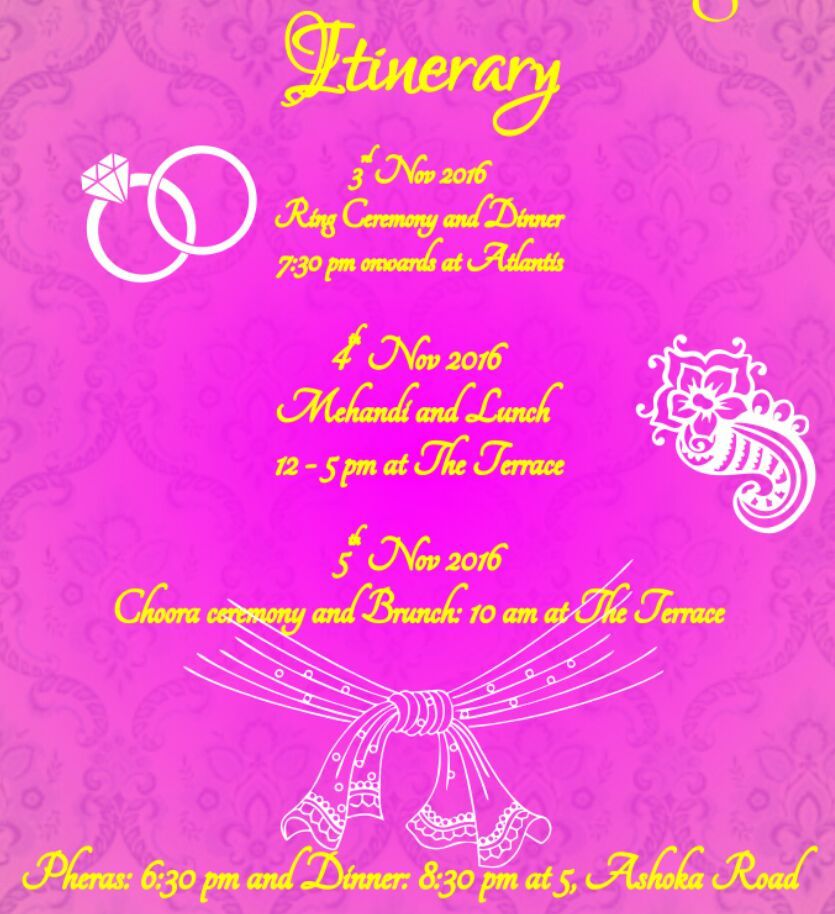 I had the first 3 functions at Mapple Emerald and hence it made sense that all my family and friends move in there. Since a lot of them were travelling long distances to be at this wedding, I made sure they had enough to eat and drink in the room with a hamper that also included a personal note for the guests and a detailed itinerary of the next 4 days.
Hampers: Made myself with things like chips, juices, chocolates, mint and sweets.
Itinerary: Made by a friend on photoshop and printed locally
Cufflinks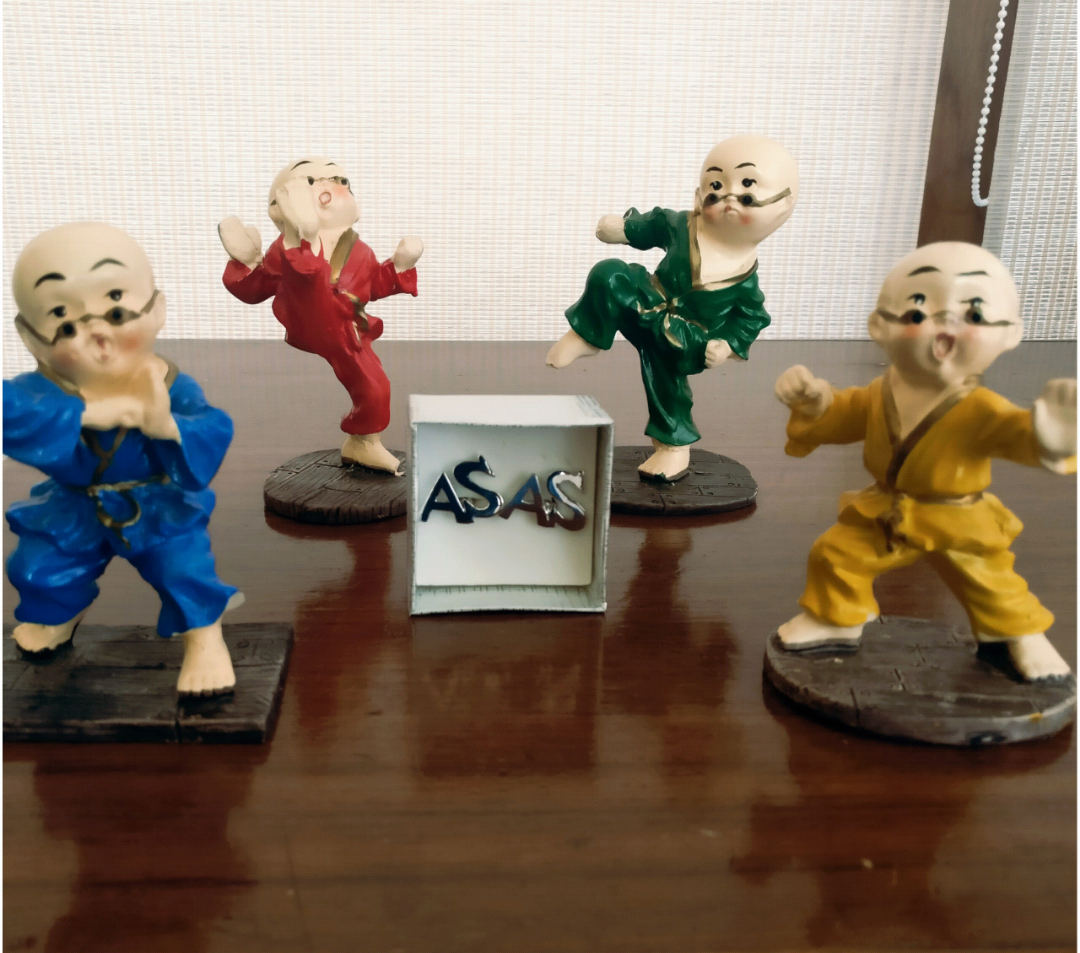 I got "ASAS" cufflinks for my husband and "Father of the Bride" ones for my dad to wear on any of the wedding functions.
Vendor: Cara Design House
Personalised Hangers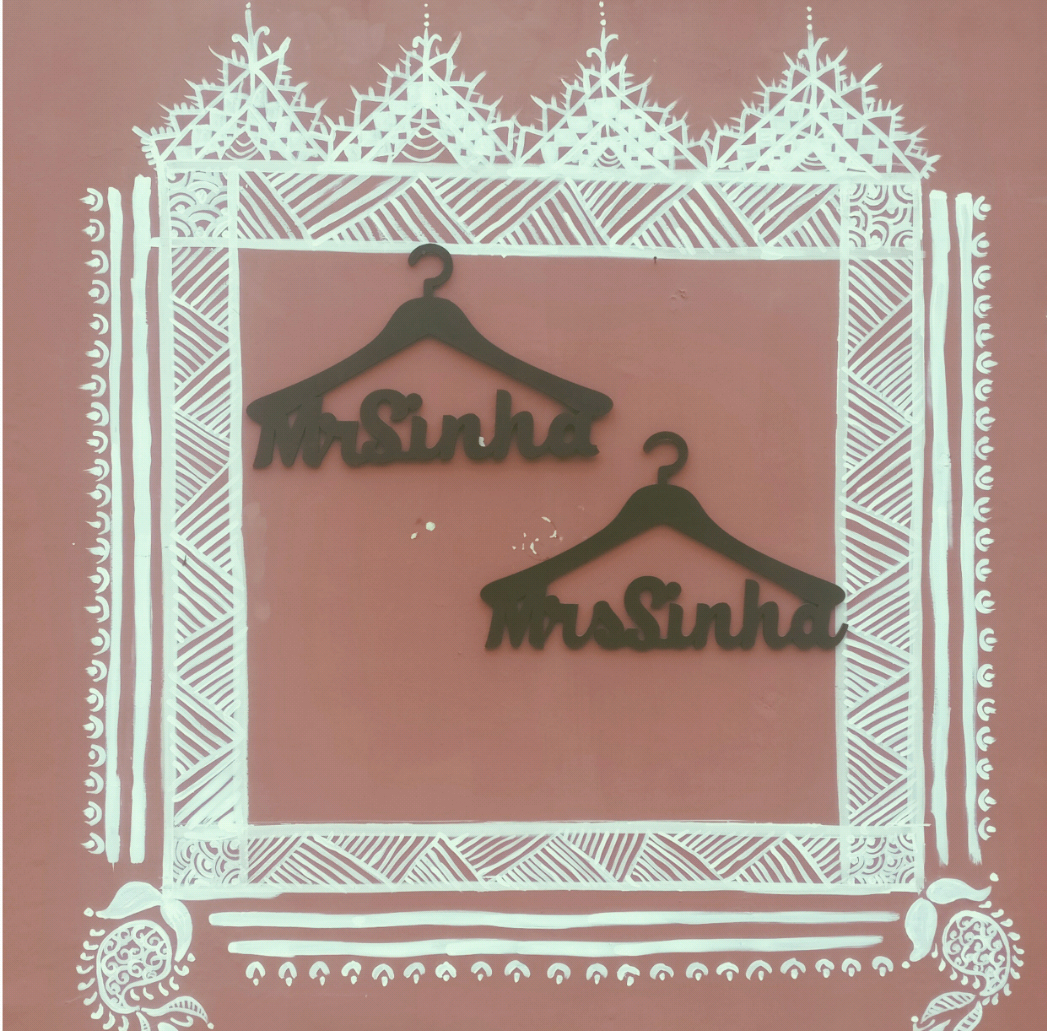 Once the wedding is done, we often forget all about it. To make sure we as a couple keep getting reminded of our new life, I got Mr Sinha and Mrs Sinha hangers that we now hang on our respective cupboards in our room. Marking territories is important you see, especially with closets :P
Vendor: Studio Blaq
Price: Rs 1800 for 2
Photo Newspaper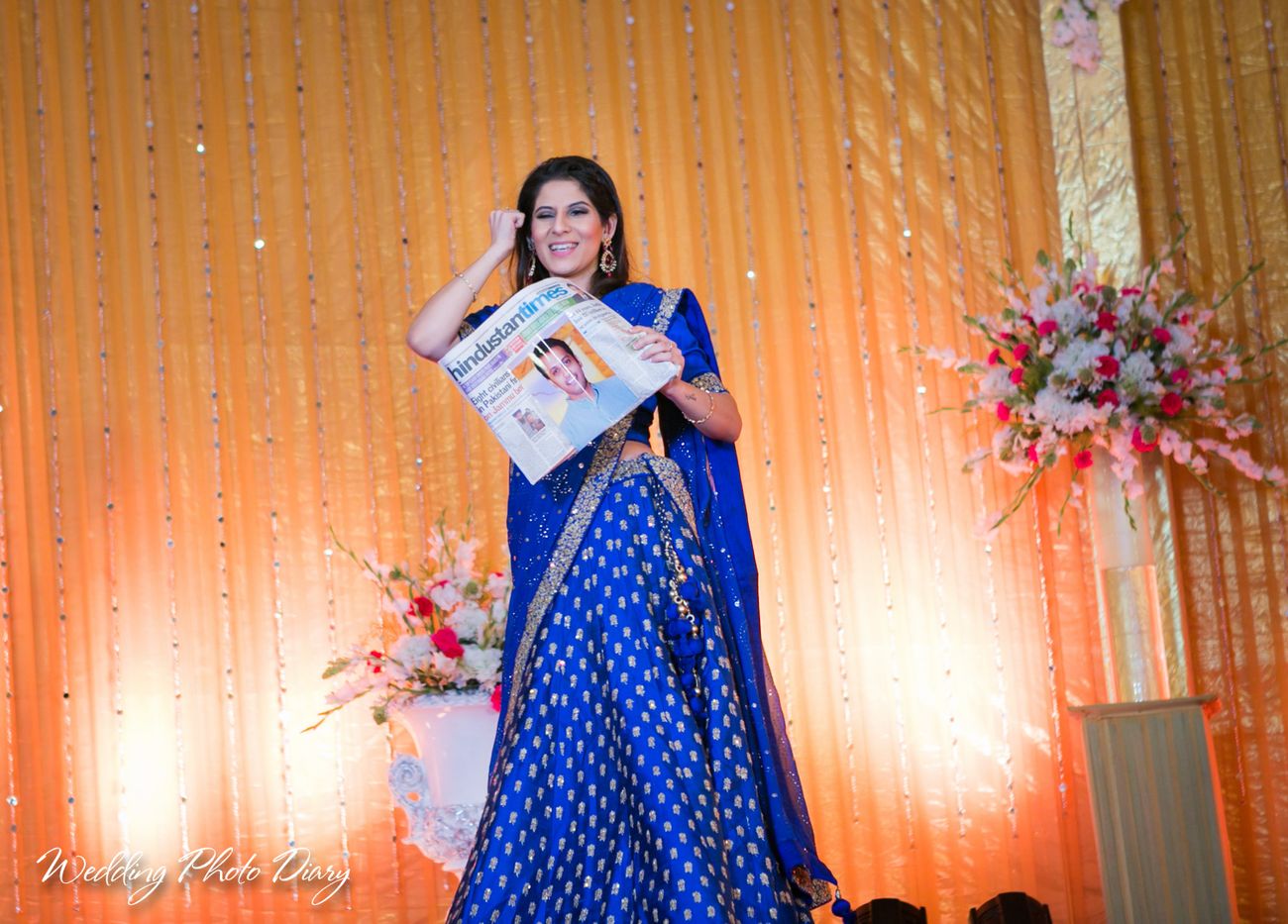 My husband is an entrepreneur and would often get covered in media while I used to work at a media house. So on my sangeet, I chose a song that would convey my feelings for him and ended it with his photograph on the front page of the newspaper house I worked for
No cost involved here!
So, getting any cool ideas?