#FirstPerson: "I Fractured My Leg A Week Before My Wedding But Here's How We Made It Work !!"
BY Sakshi | 10 Apr, 2018 | 2377 views | 3 min read
We've had our fair share of unique weddings, and some that are downright weird, but this one is super special too- a bride who walked down the aisle with a fractured leg... which she surprisingly hurt while practicing for her Sangeet! Yep, a fracture with cast and all (which you can't see anywhere!) which Ruchika did a fabulous job with- I mean, how cool are their tweaks? Over to Ruchika now, as she tells us about what all happened, and how they made the best out of the situation!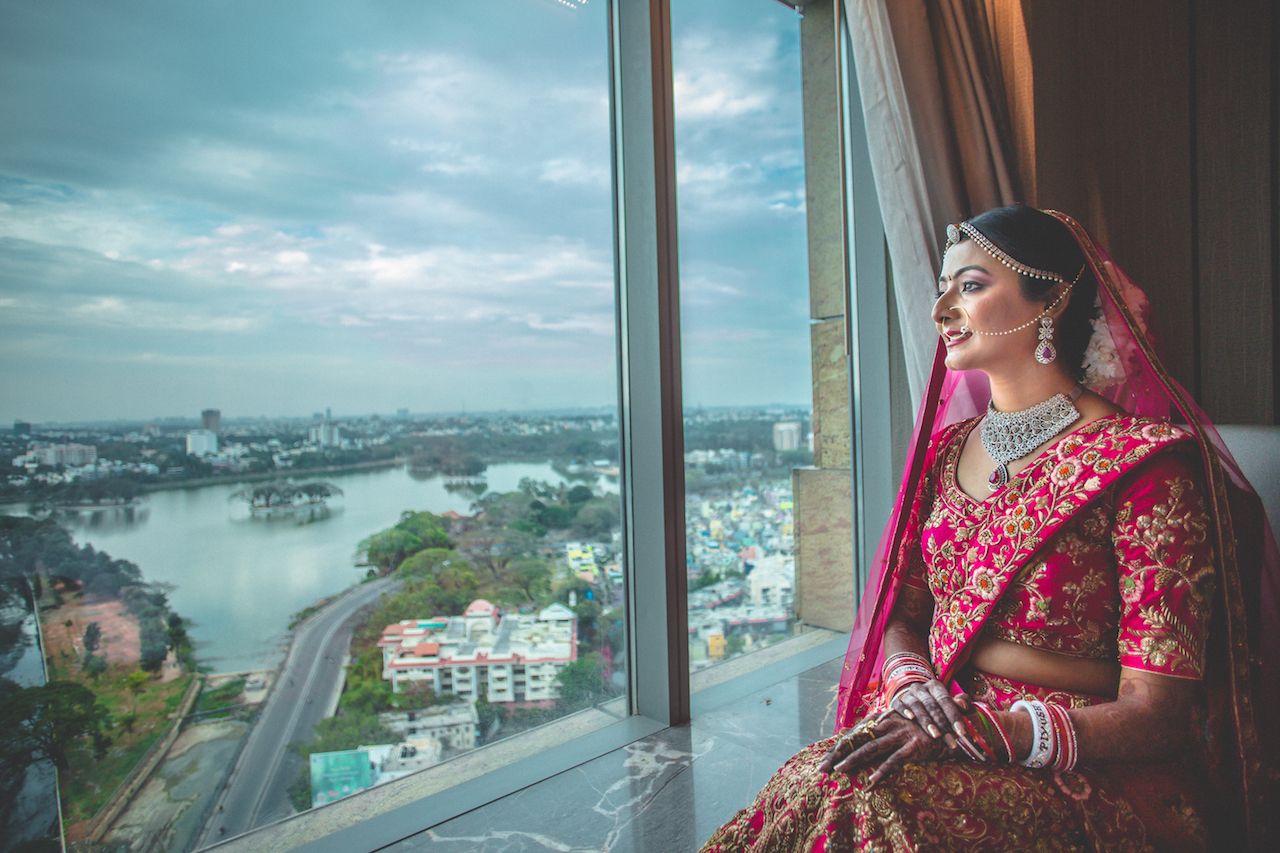 Meet Ruchika & Piyush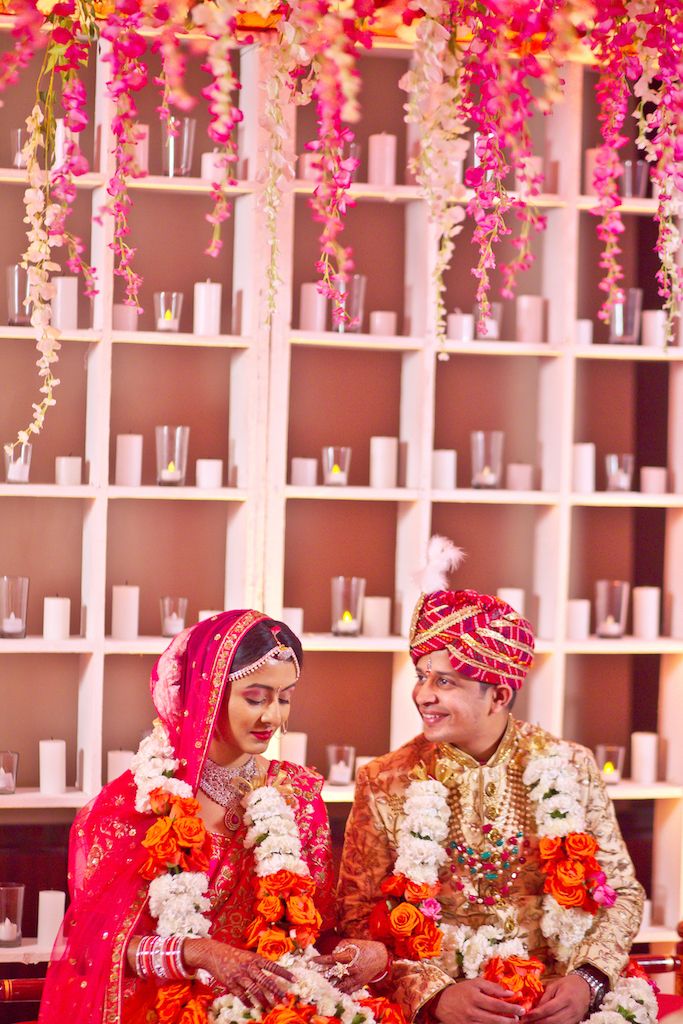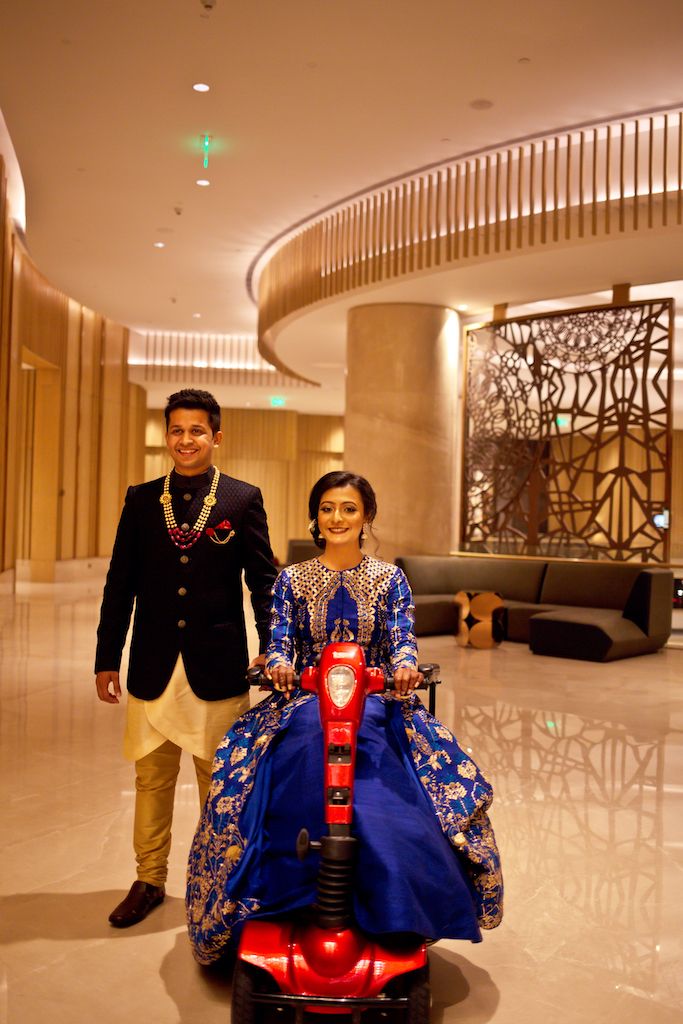 "I recently got married to my high school sweetheart. We met about 8 years ago and had an instant connection of love and friendship. We are of two different castes, he follows Jainism and I follow Hinduism. We took about 6 months to convince our families and finally decided to get married on the 8th of February, 2018. We were ecstatic and filled with joy after the date, venue and the events for the wedding were finalized. Our dream was coming true."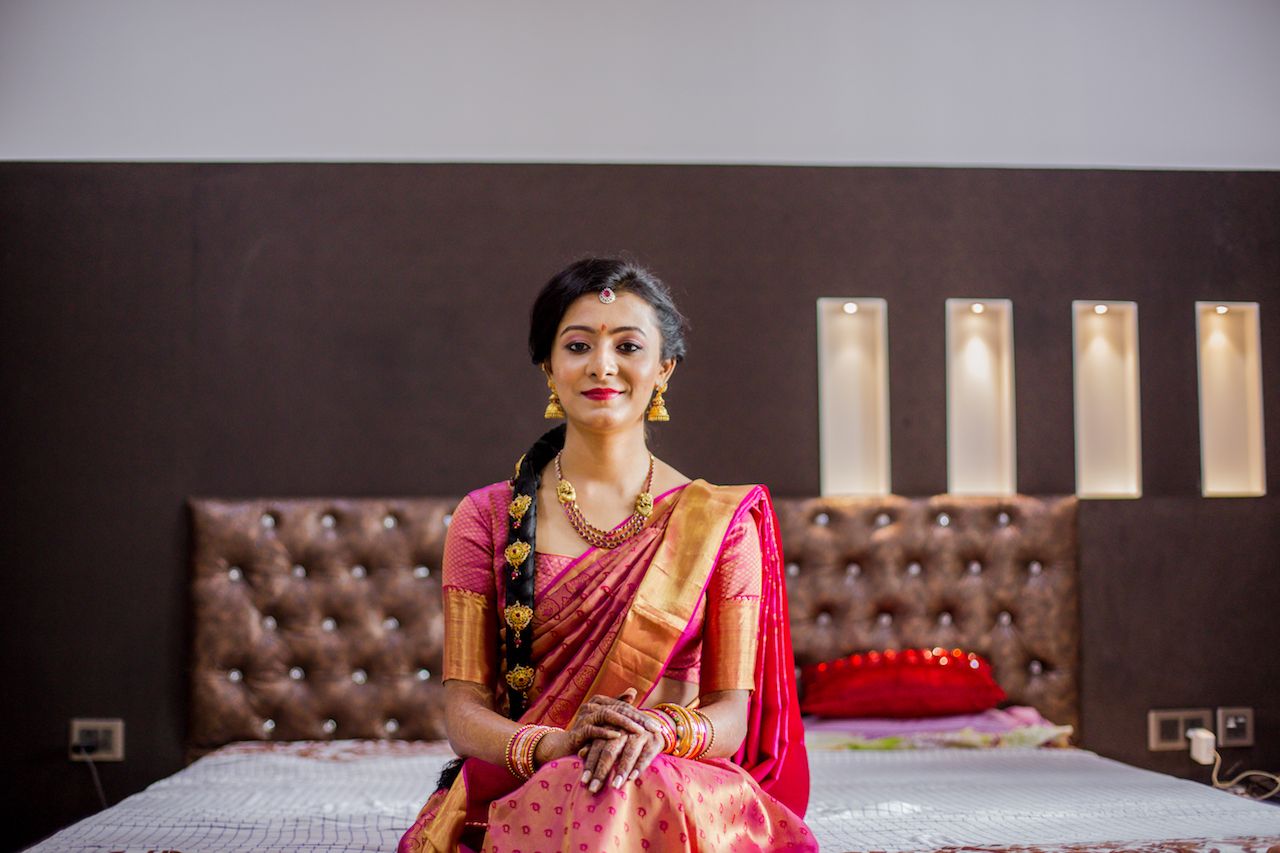 "Now you may wonder what is so 'unique' about this wedding? Let's get right to it. About 10 days before the wedding I ended up fracturing my left ankle while practicing for my Sangeet sequence and I was crushed to hear I fractured my leg and would not be able to walk at my wedding (a strict no-no from the doctor)." 
"The logical thought was to postpone the wedding but all the events, venue and other expenses were already paid for and it would bear a huge load on our families plus there were no 'shubh' dates of marriage in the next few months. The days leading to my wedding I thought, how would I do my pheras? How would I travel from my room to the venue? What about my entry for Sangeet?"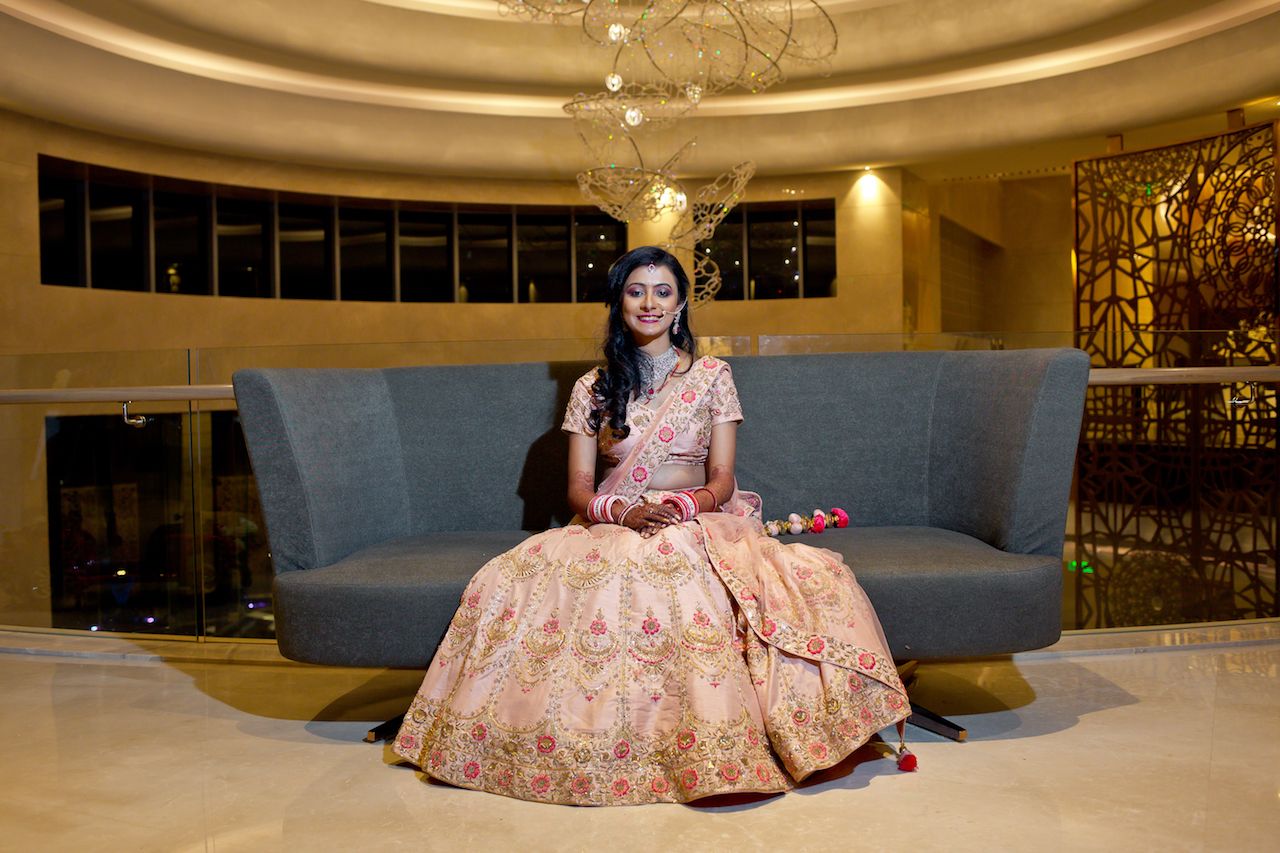 "In spite of a fracture, I ended up getting married on the 

8th of February

 with the help of my family, friends and my husband. 
We came up with few innovative solutions!
Pheras: My husband picked me up just like in the movies and completed the pheras!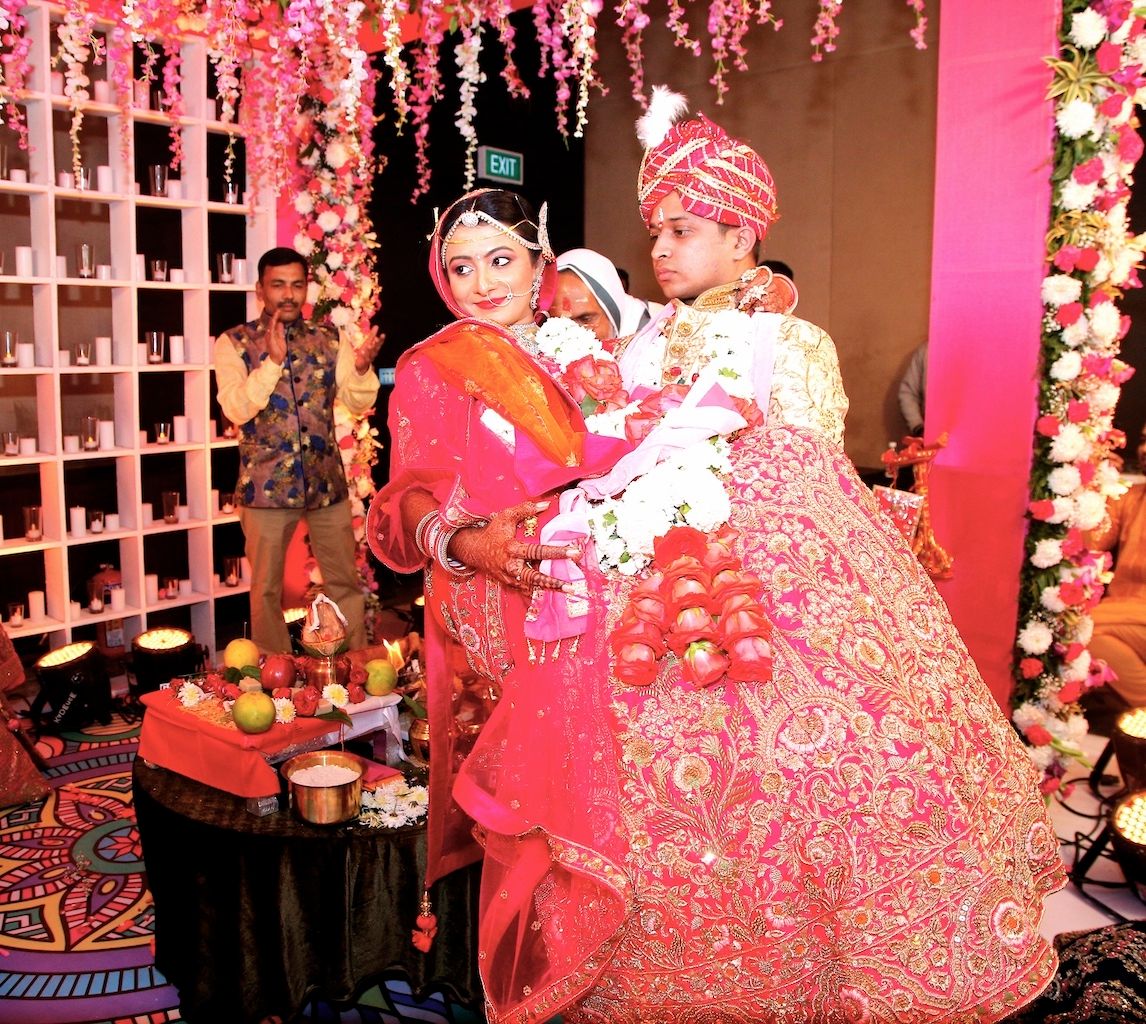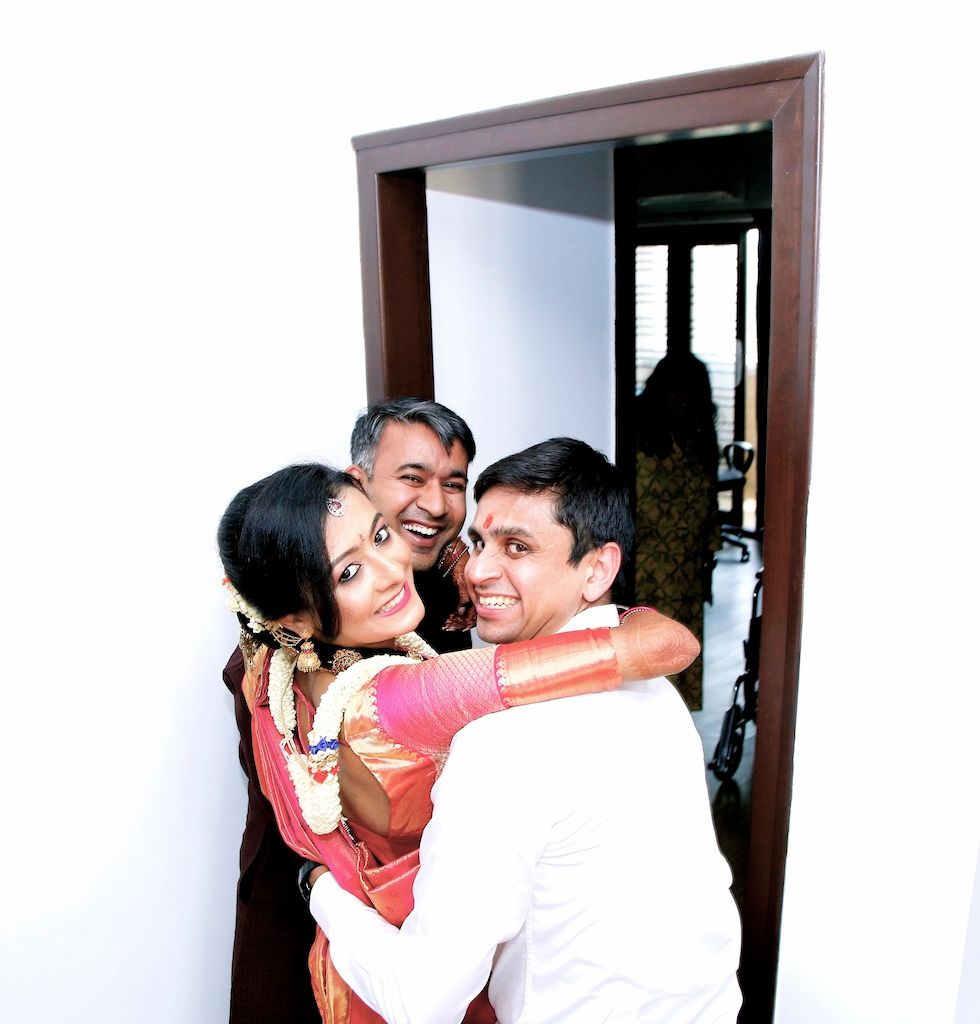 Traveling from room to venue: We hired a Segway-like thing!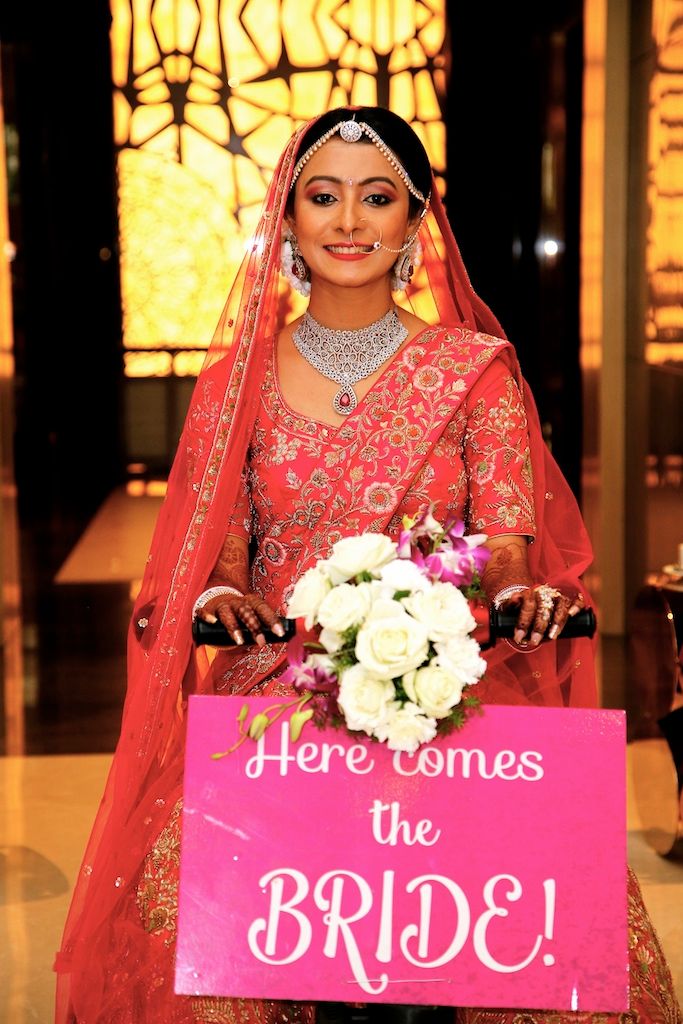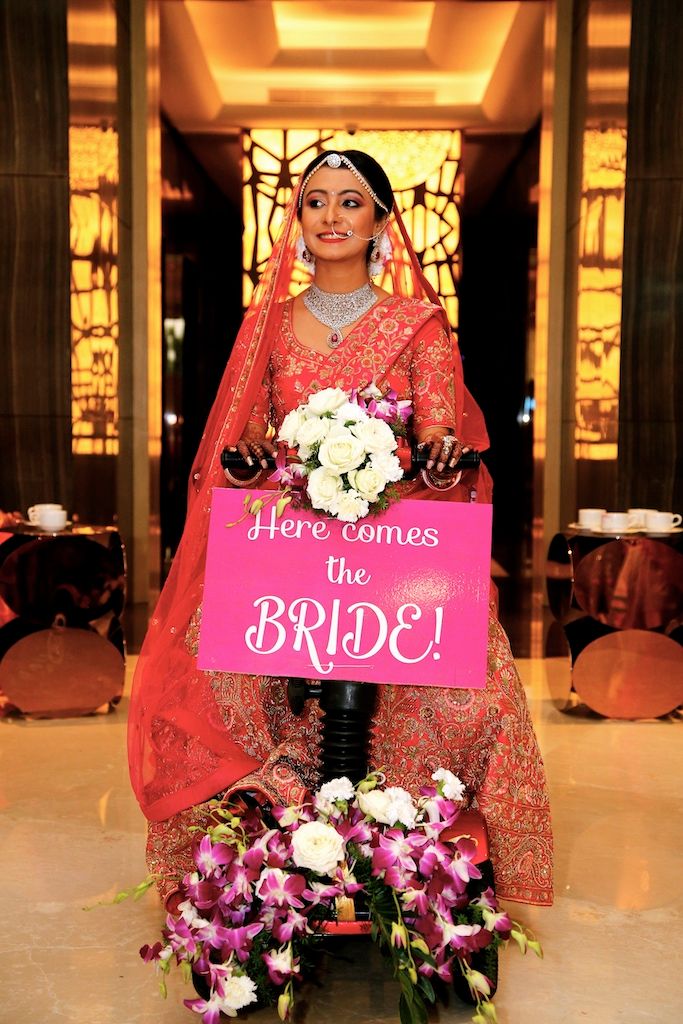 Entry for Sangeet: Like a princess on a Doli!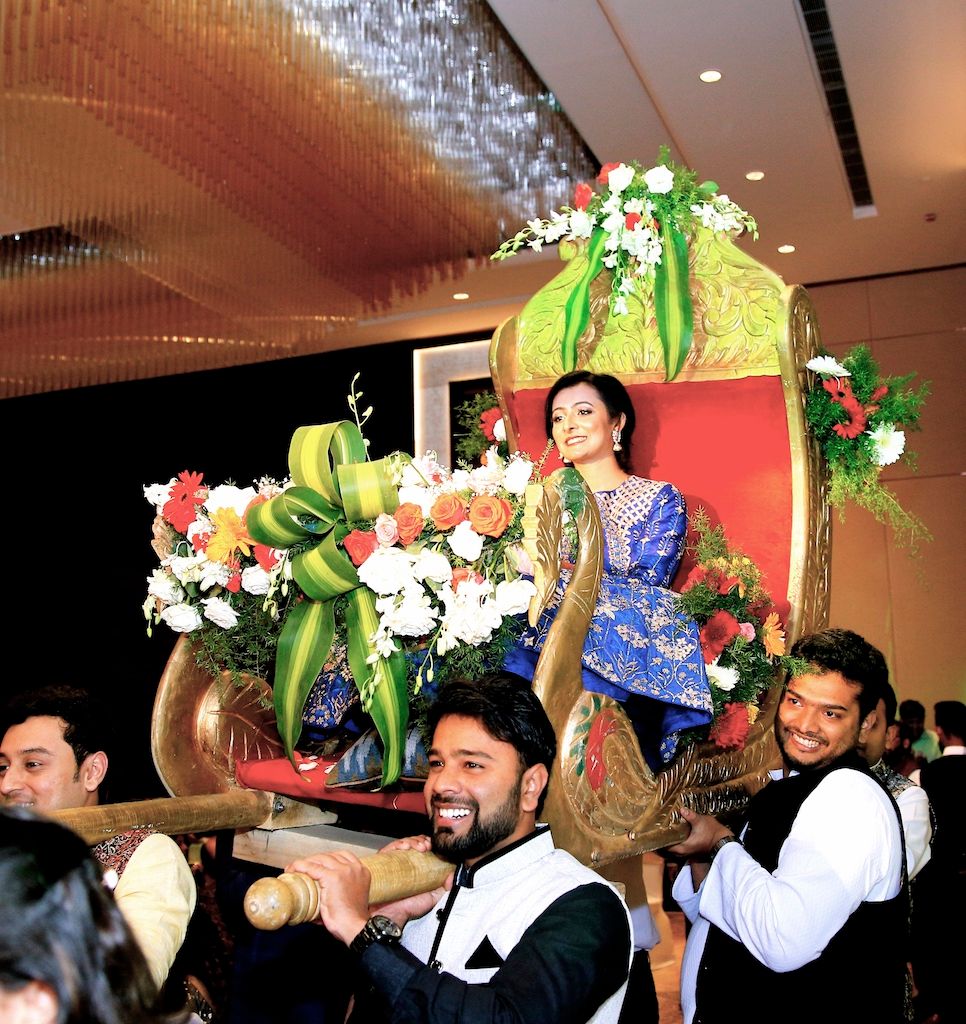 "Nothing stopped us from getting married and more over it ended up being my dream wedding. Nothing could come between our love and togetherness."