Glam Delhi Wedding With A Bride Inspired By The #Virushka Wedding!
BY Latha Sunadh | 17 Jul, 2018 | 4059 views | 3 min read
A bride completely besotted by the Anushka - Virat wedding, so much so that she made sure her lehenga, her hairstyle and her wedding photos were all inspired by the afore-mentioned wedding? That's just amazing, don't you think? Apart from her pretty outfits and her glam hair, we also loved her photo backdrops and her pretty Gurudwara wedding. Everything was beautiful and totally gorgeous - the venues, Taj Palace; Hyatt Regency and The Westin Hotel, Gurgaon made sure the decor and style was subtle and restrained while Photography by Sid Wedding Photos★ 5  & Picture Motions kept it simple and sweet! 
Meet Vidisha & Avinish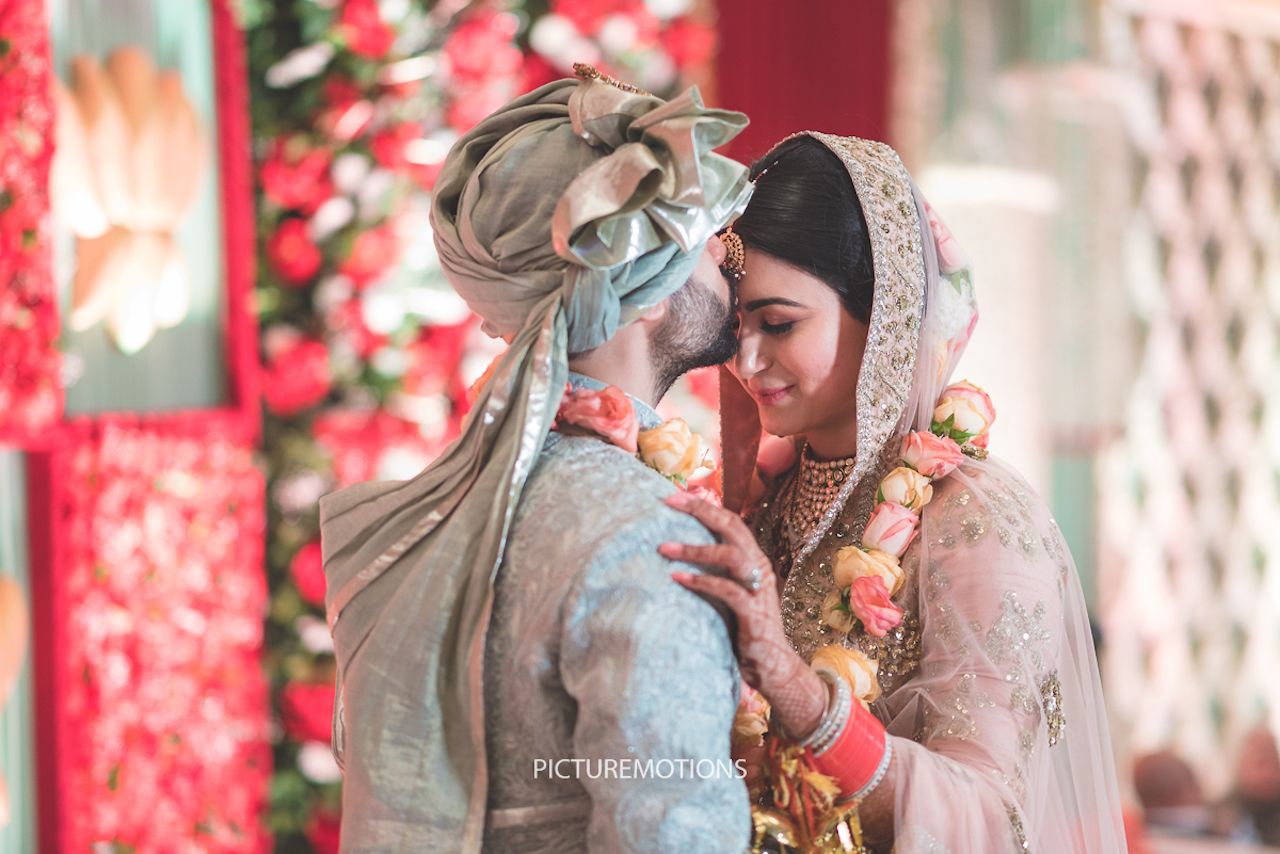 "So exactly two years ago, my maasi (no less than cupid herself) mentioned Avinish and his family to my mom and my grandparents. And as they say sometimes magic just happens! I've always grown up watching those old school Bollywood films where the entire idea of an 'Arranged Marriage' looked so awkward yet cute , I wondered if mine would be something similar. We were each other's first rishta, just when our families started looking out for 'rishtas'. One month, three dates, and many blushing smiles later, we did realise that our parents will always get us the best! Meeting Avinish was no less than a dream… our courtship lasted for more than a year, making it more of a love than an arranged marriage. He is the best husband one could ever wish for," says Vidisha.  

The Engagement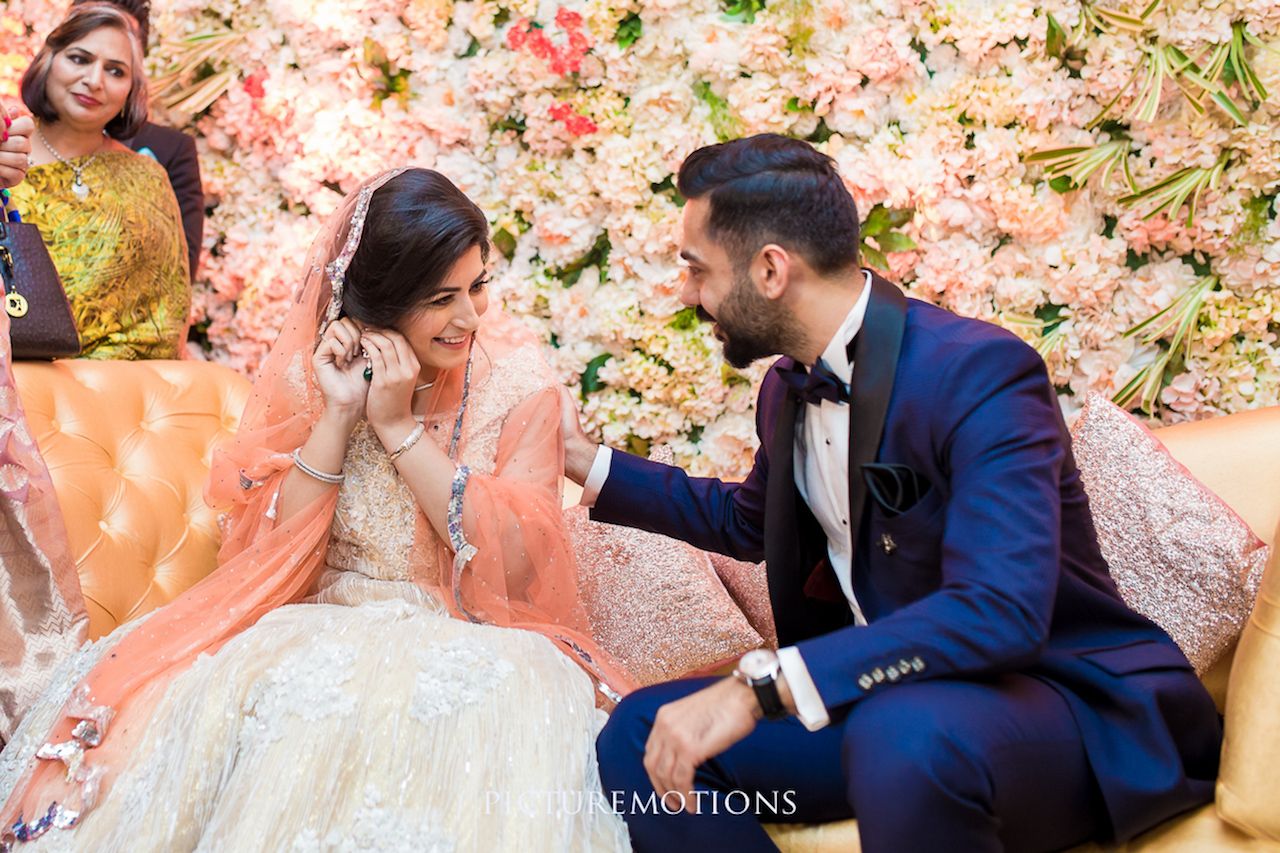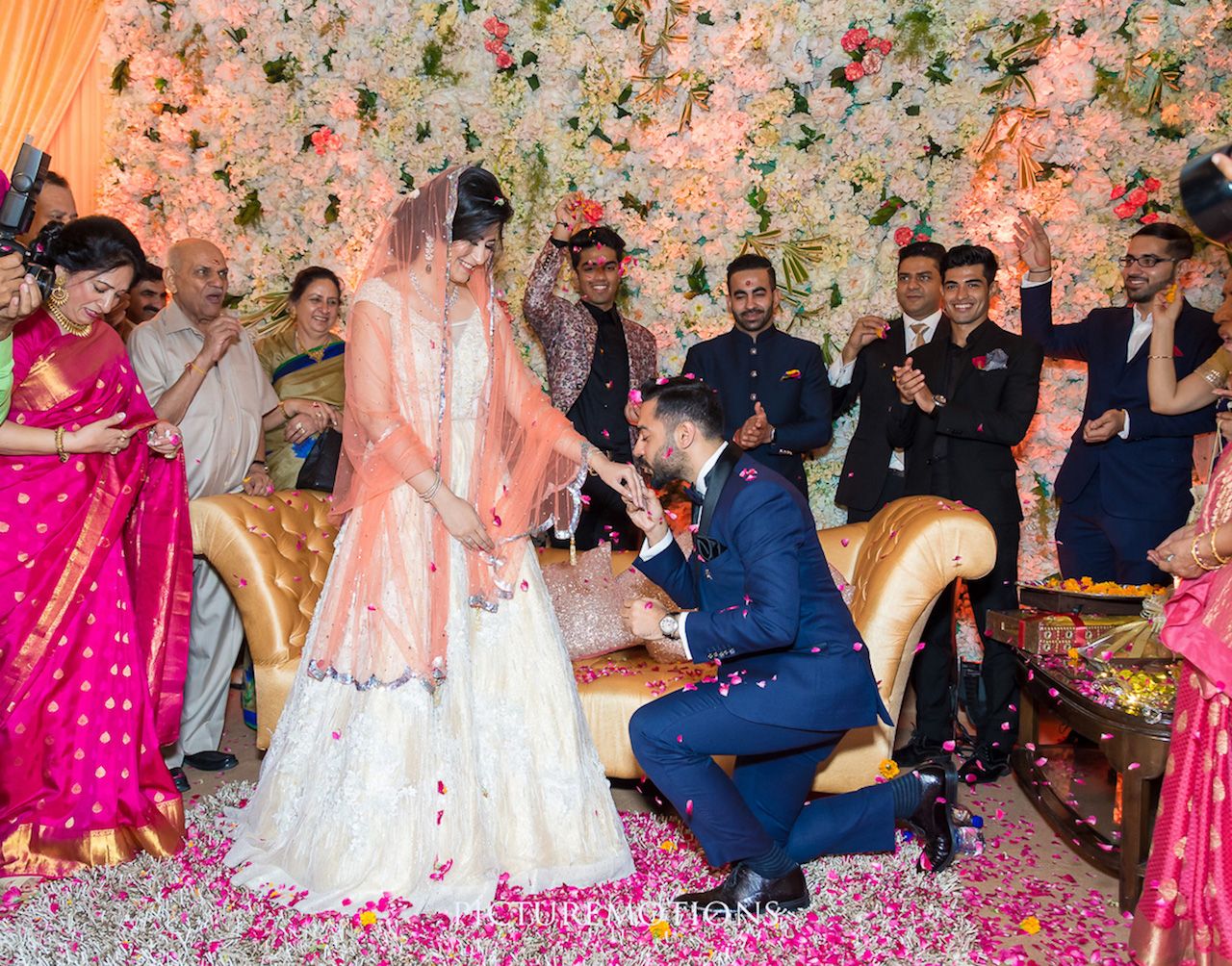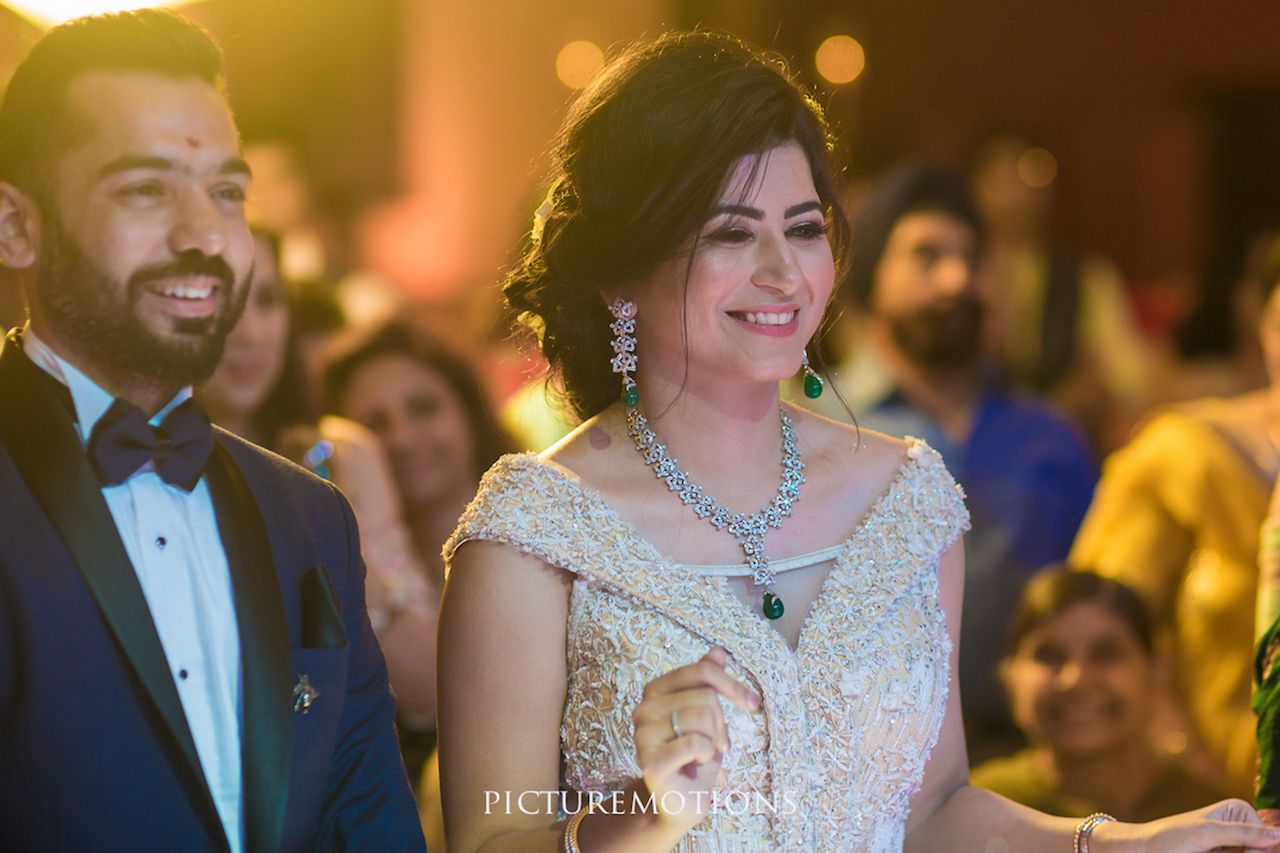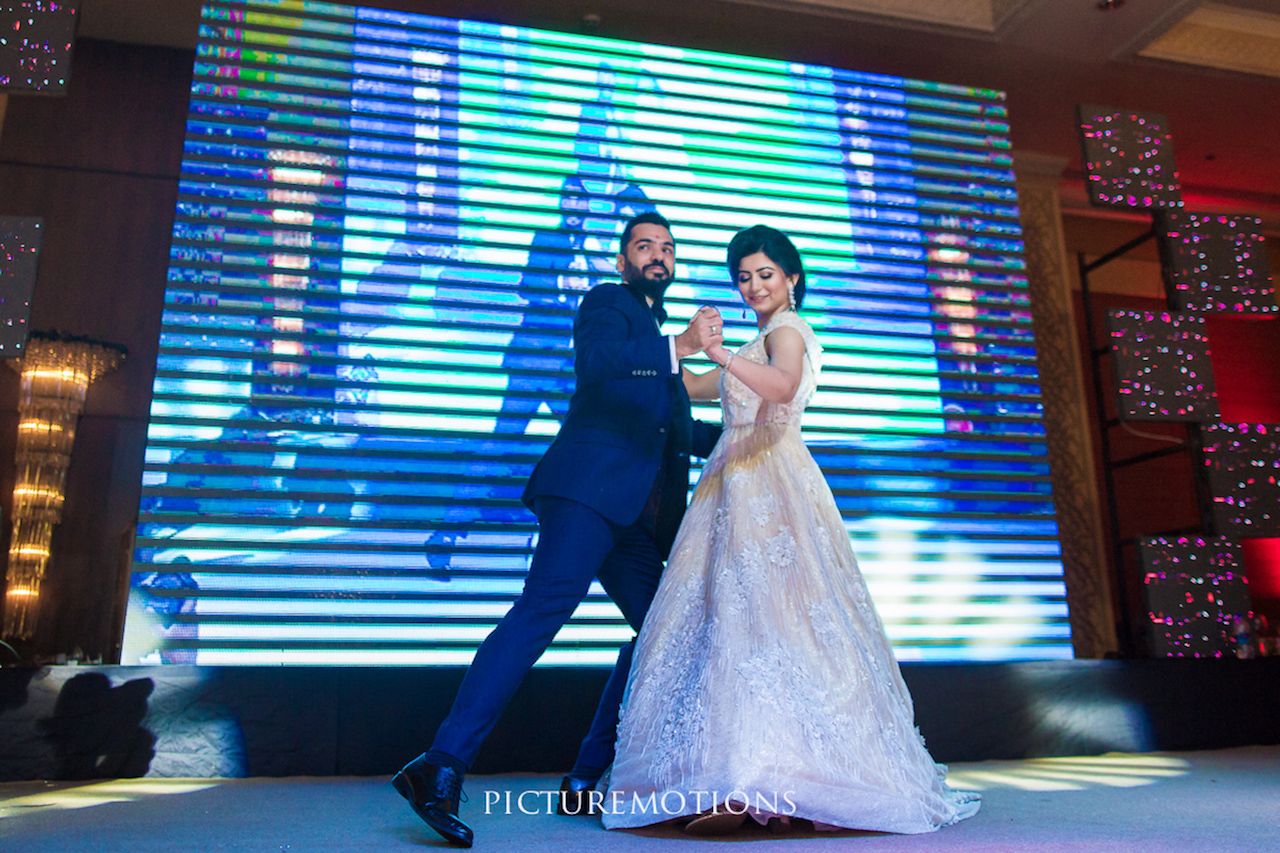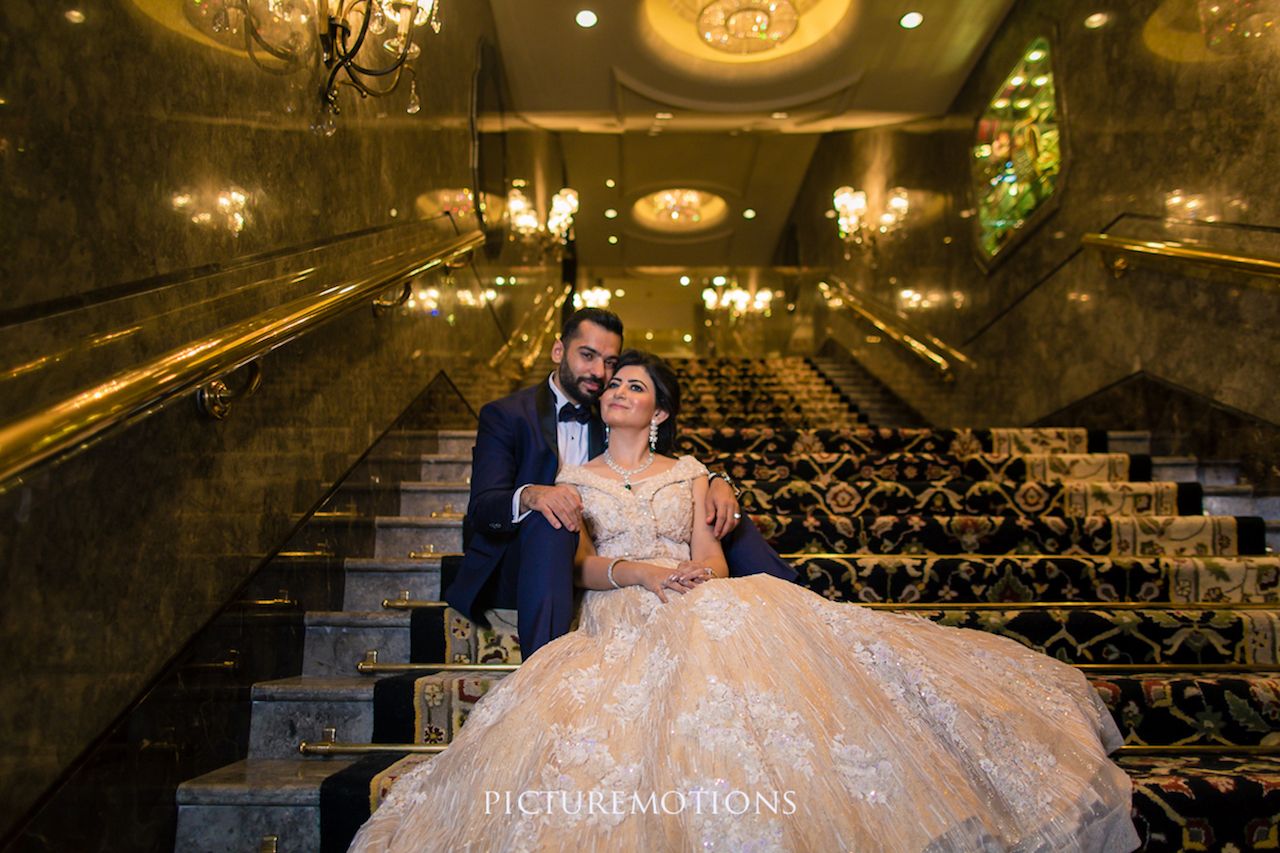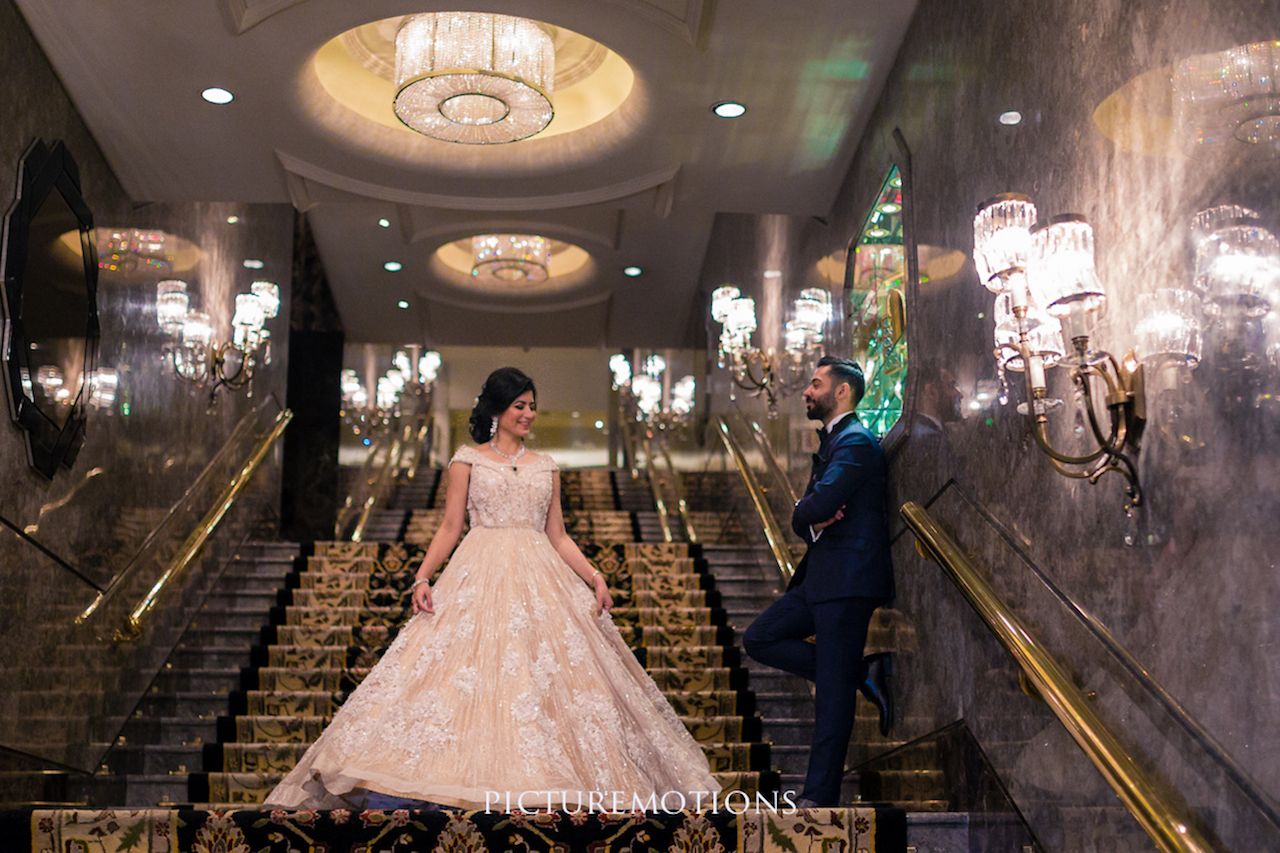 The Mehendi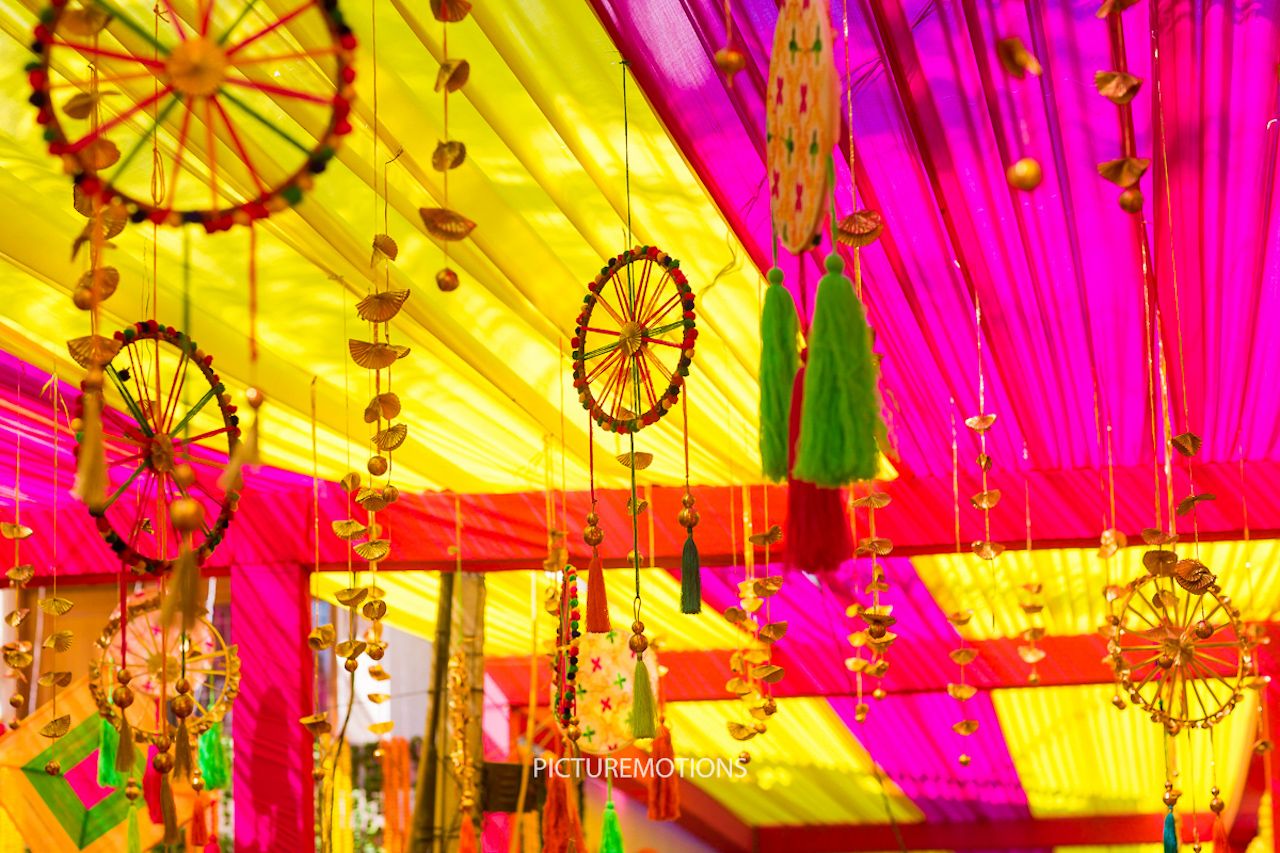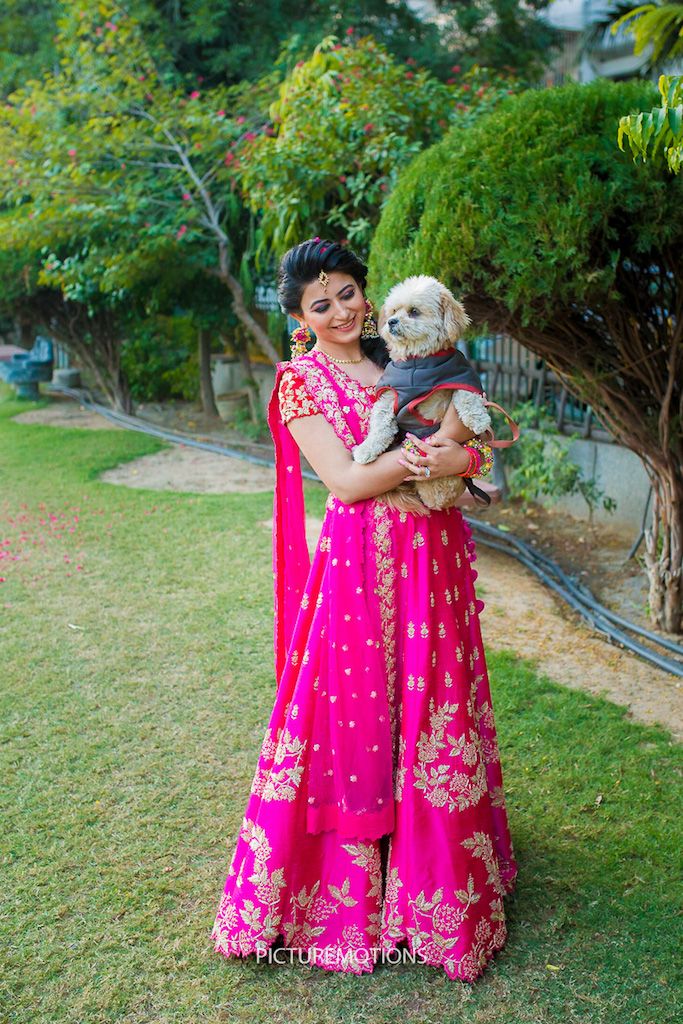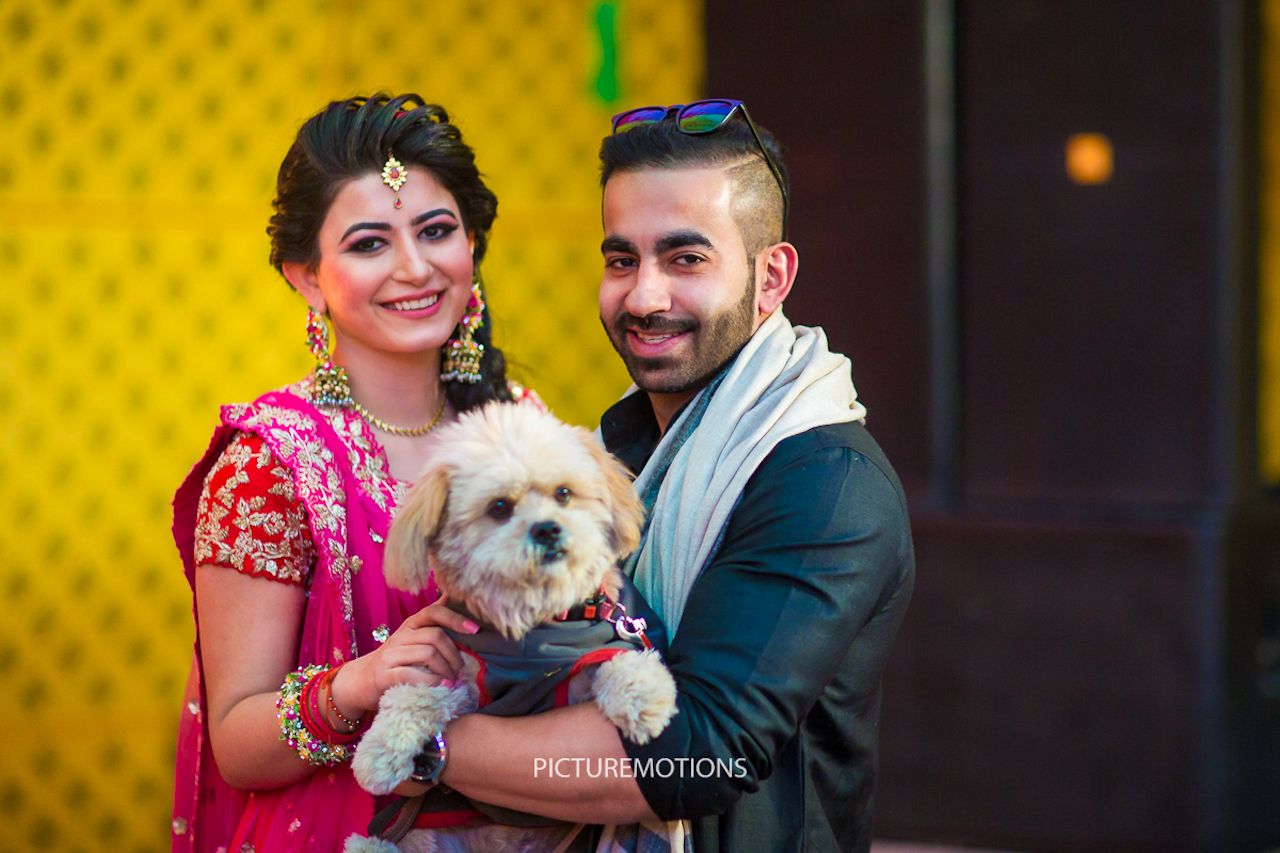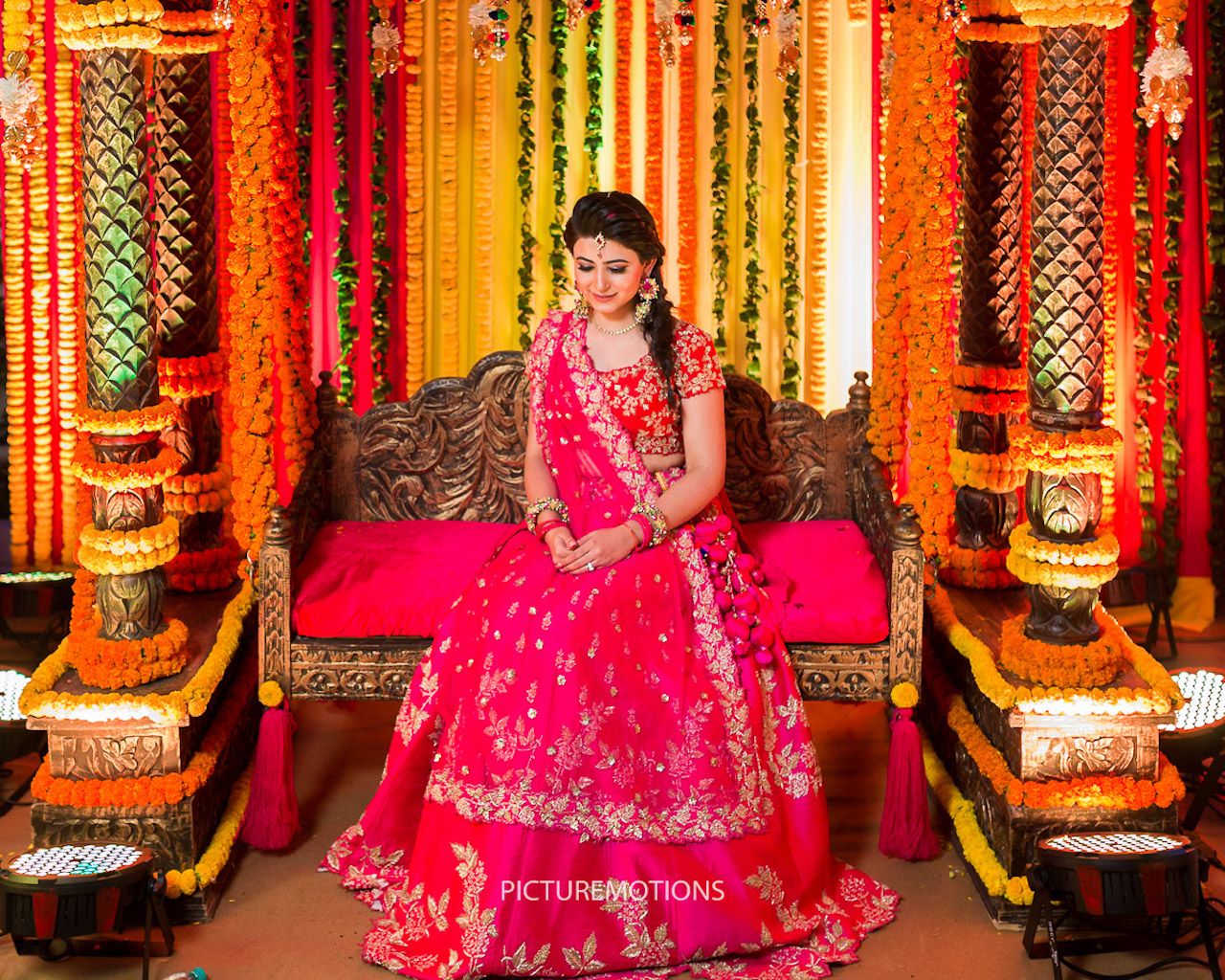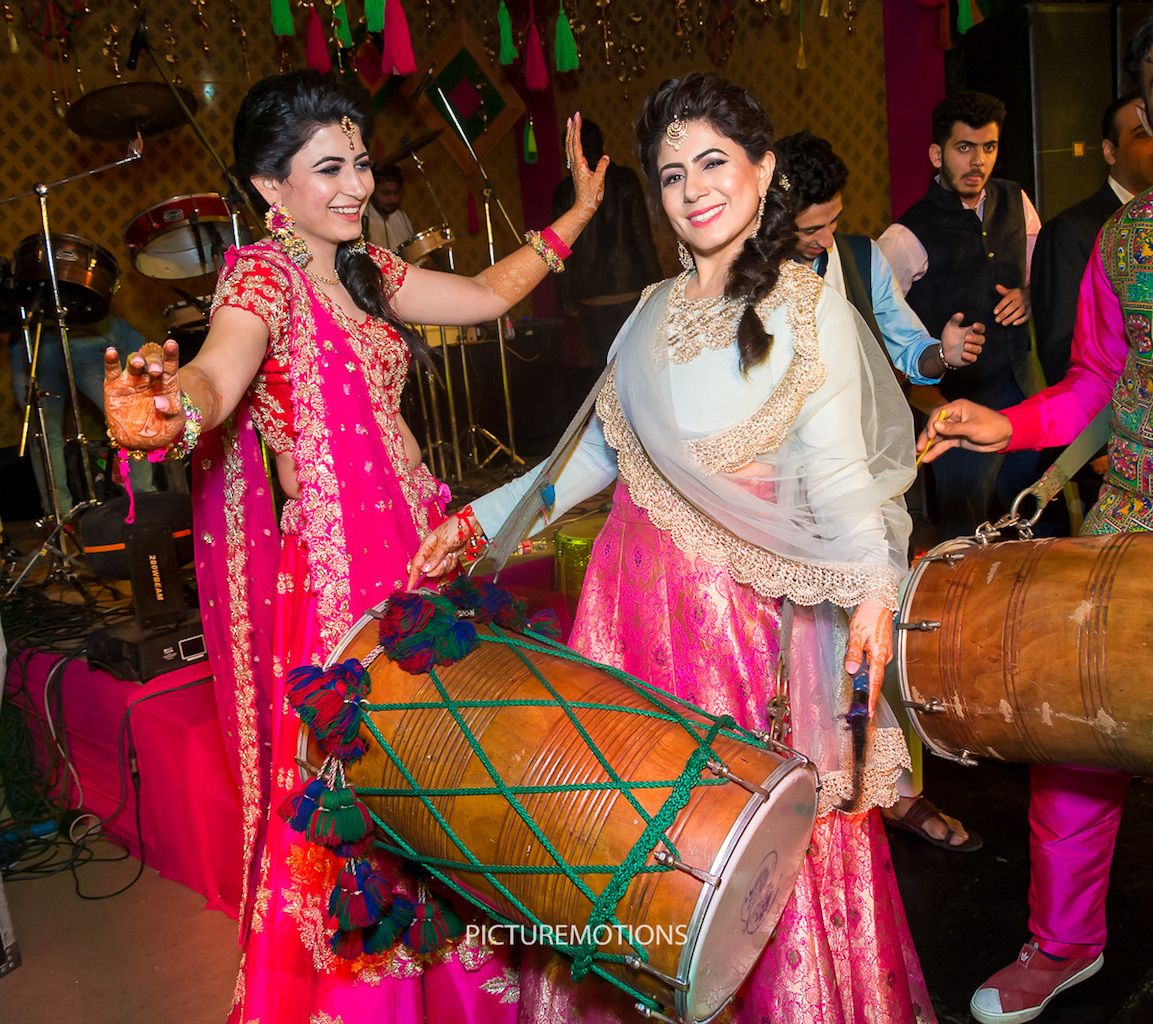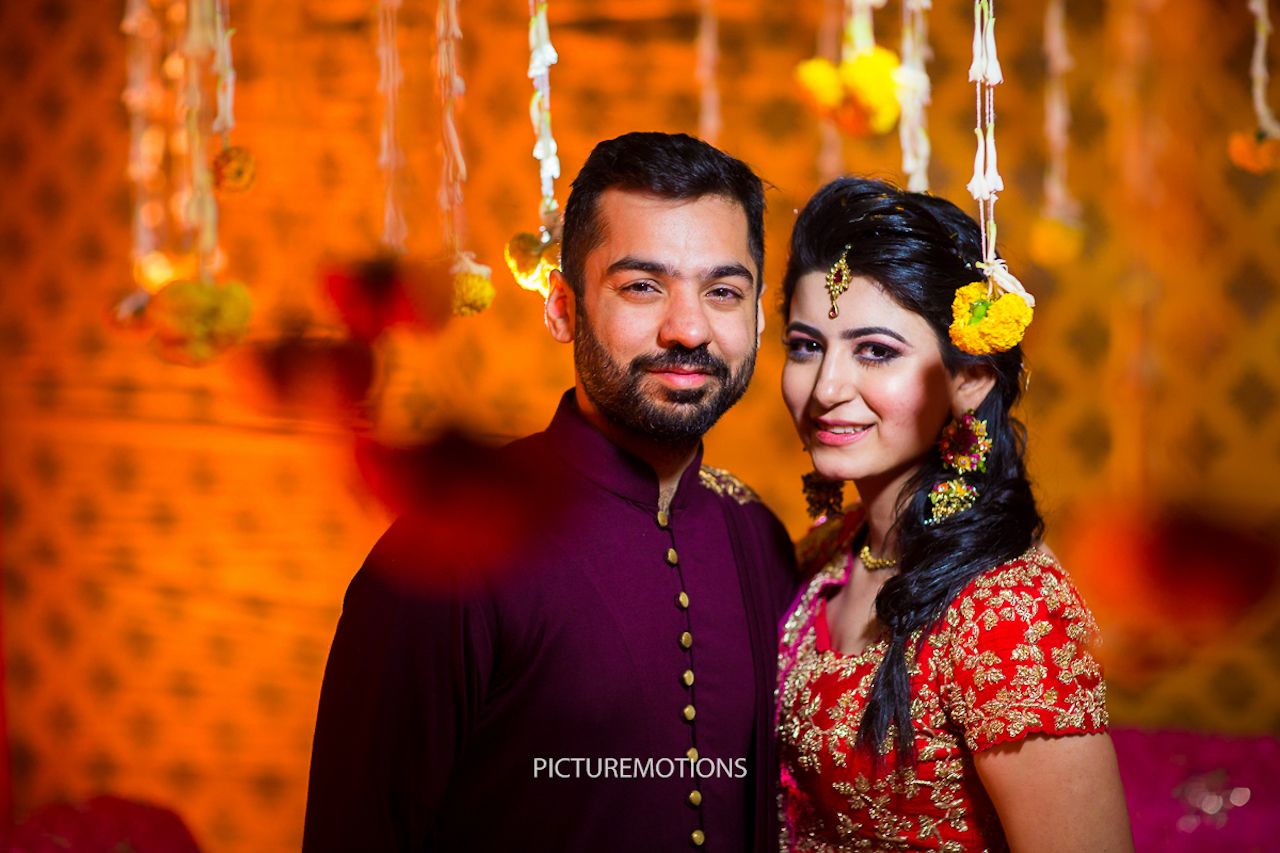 The Wedding & Reception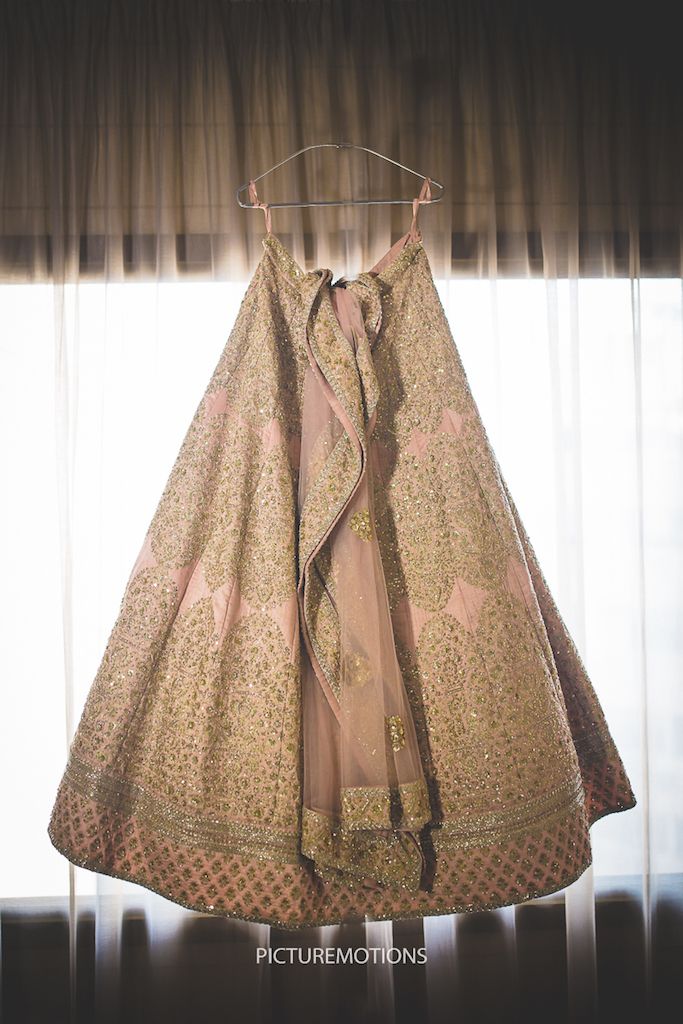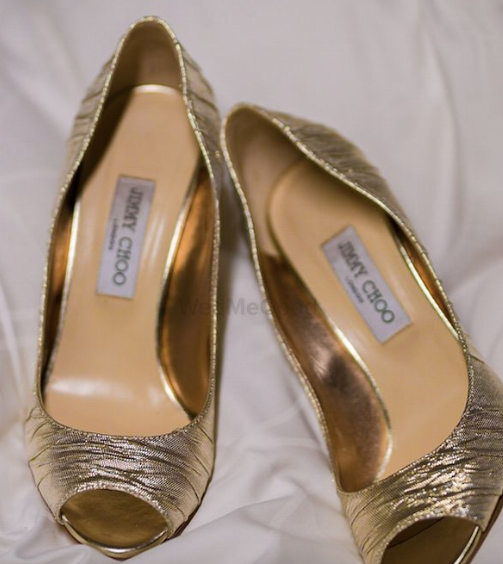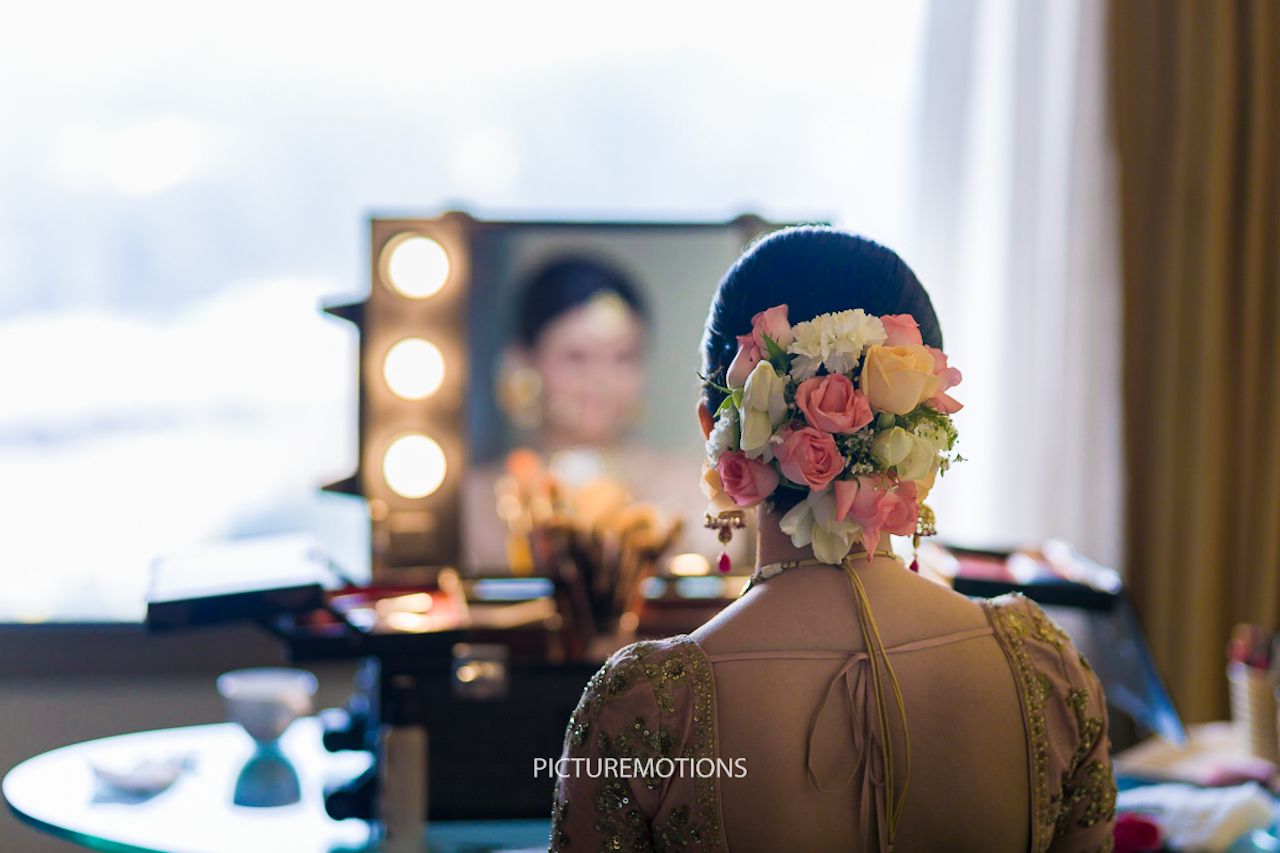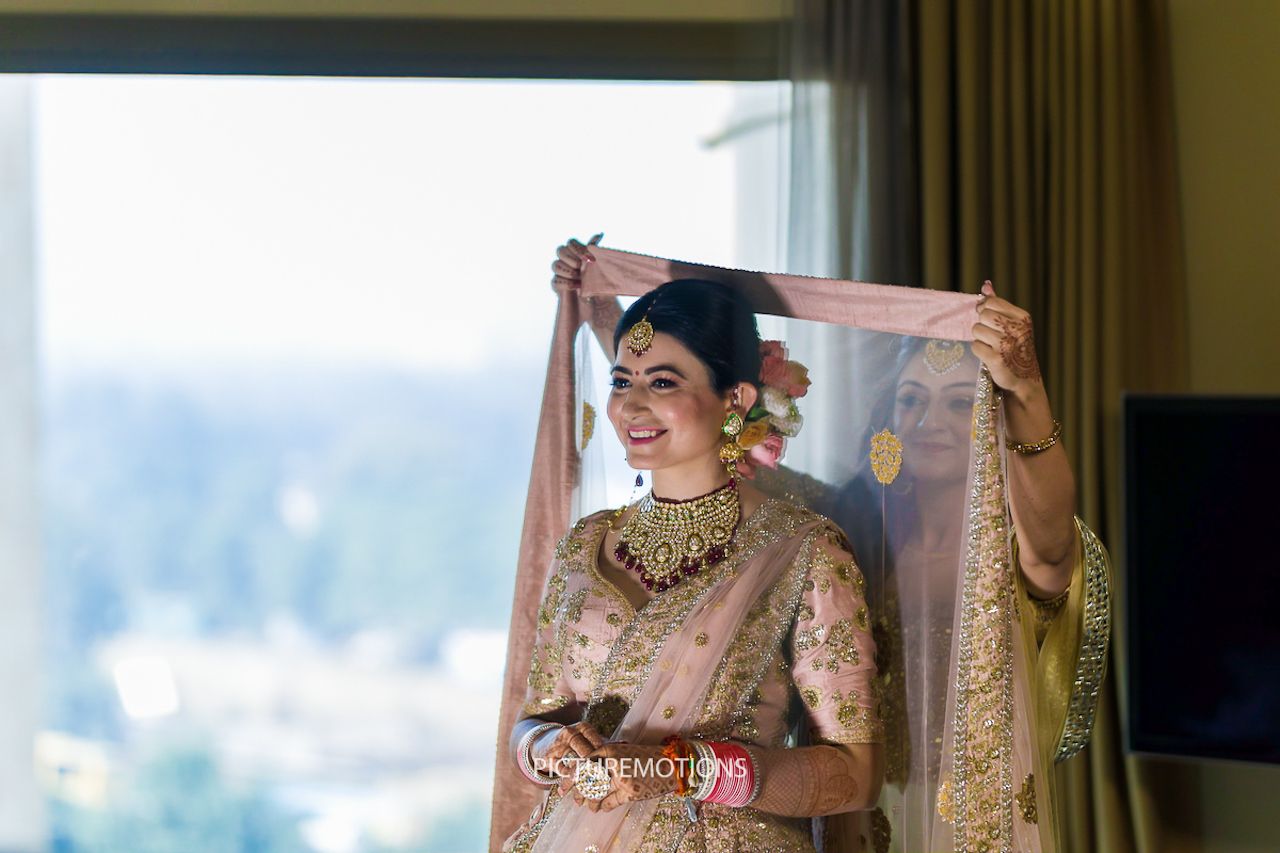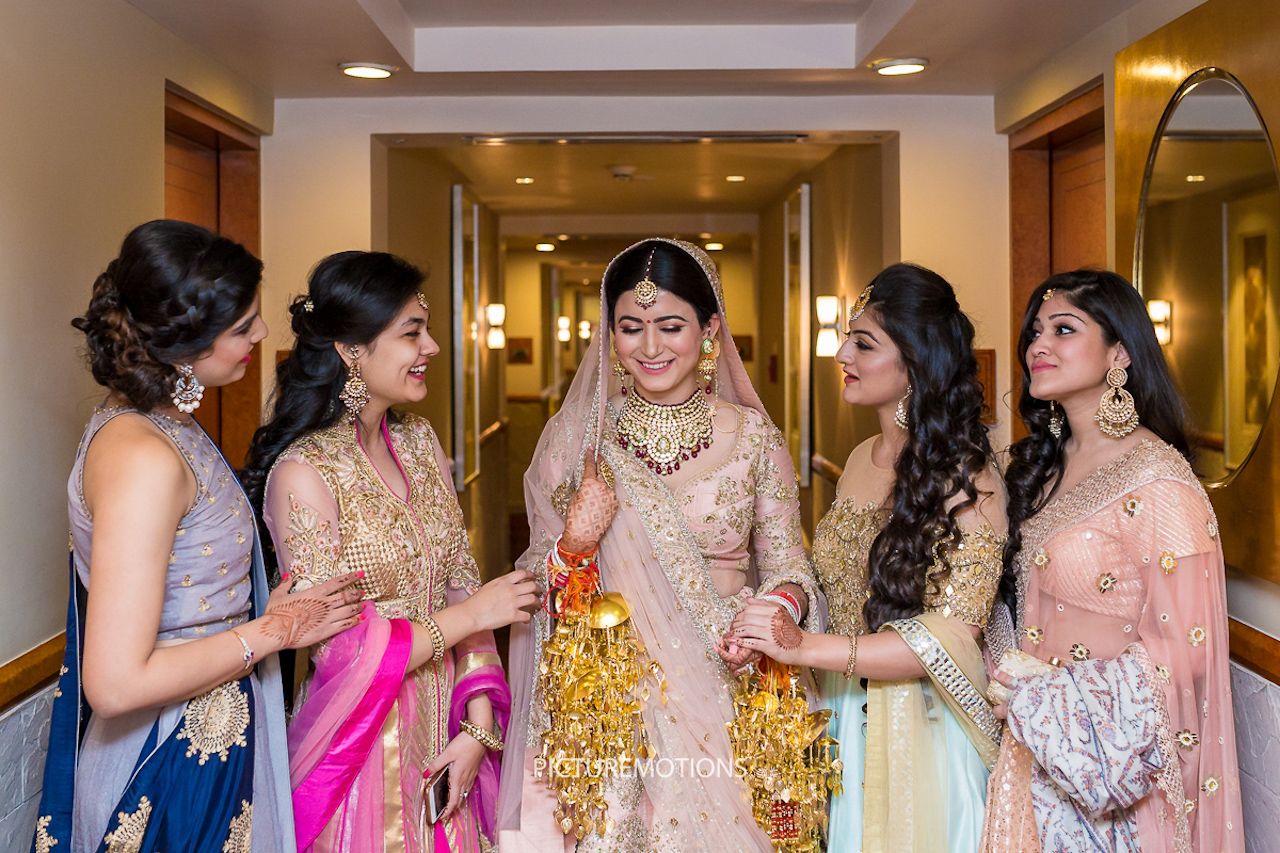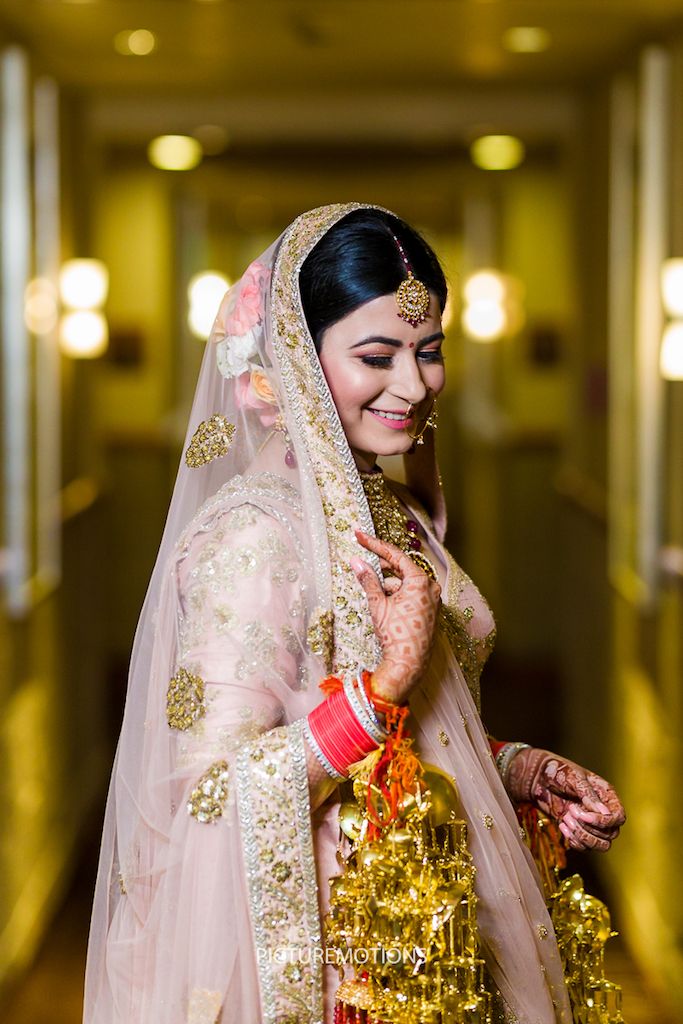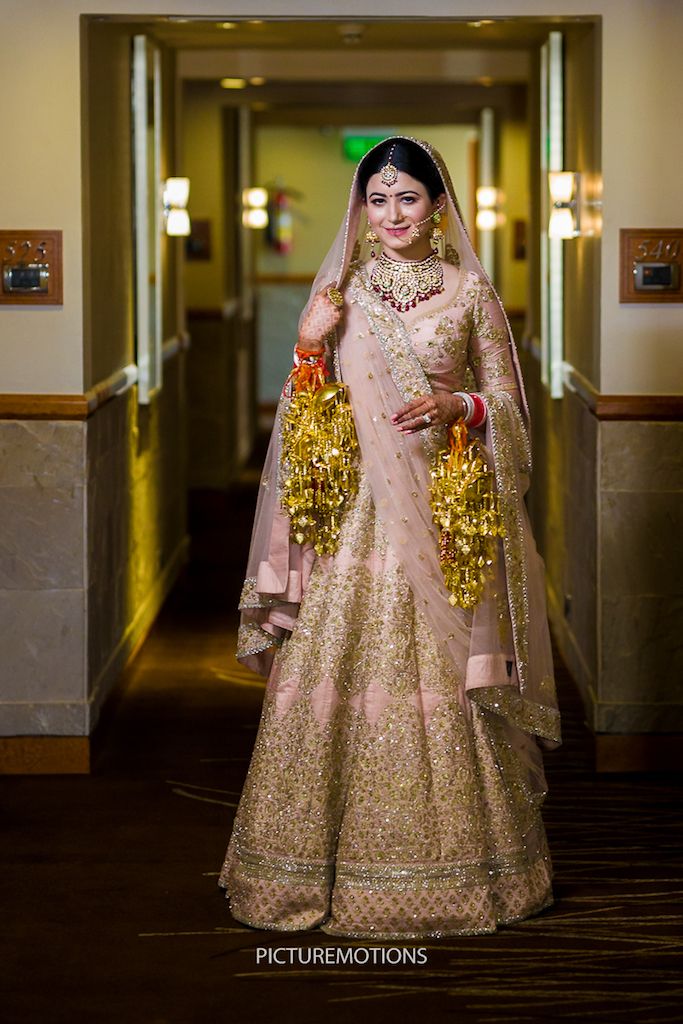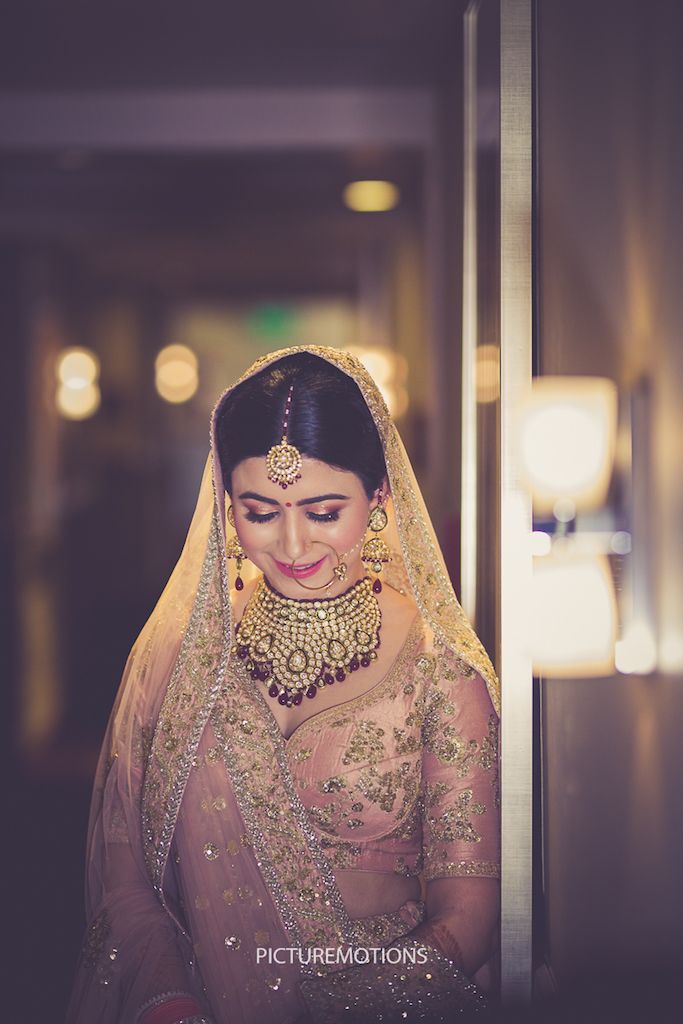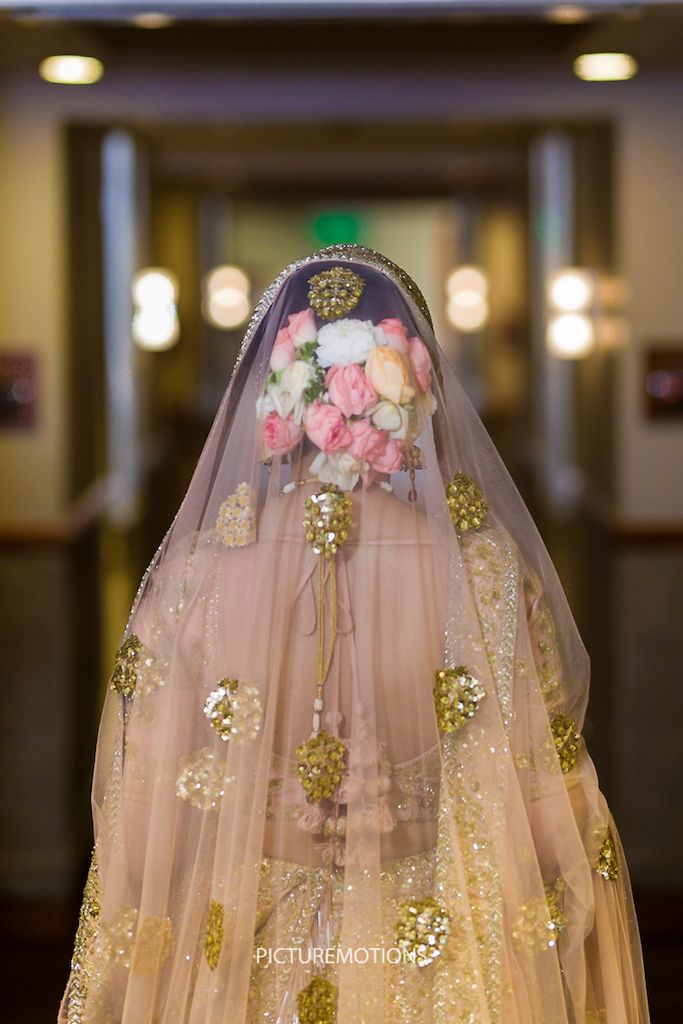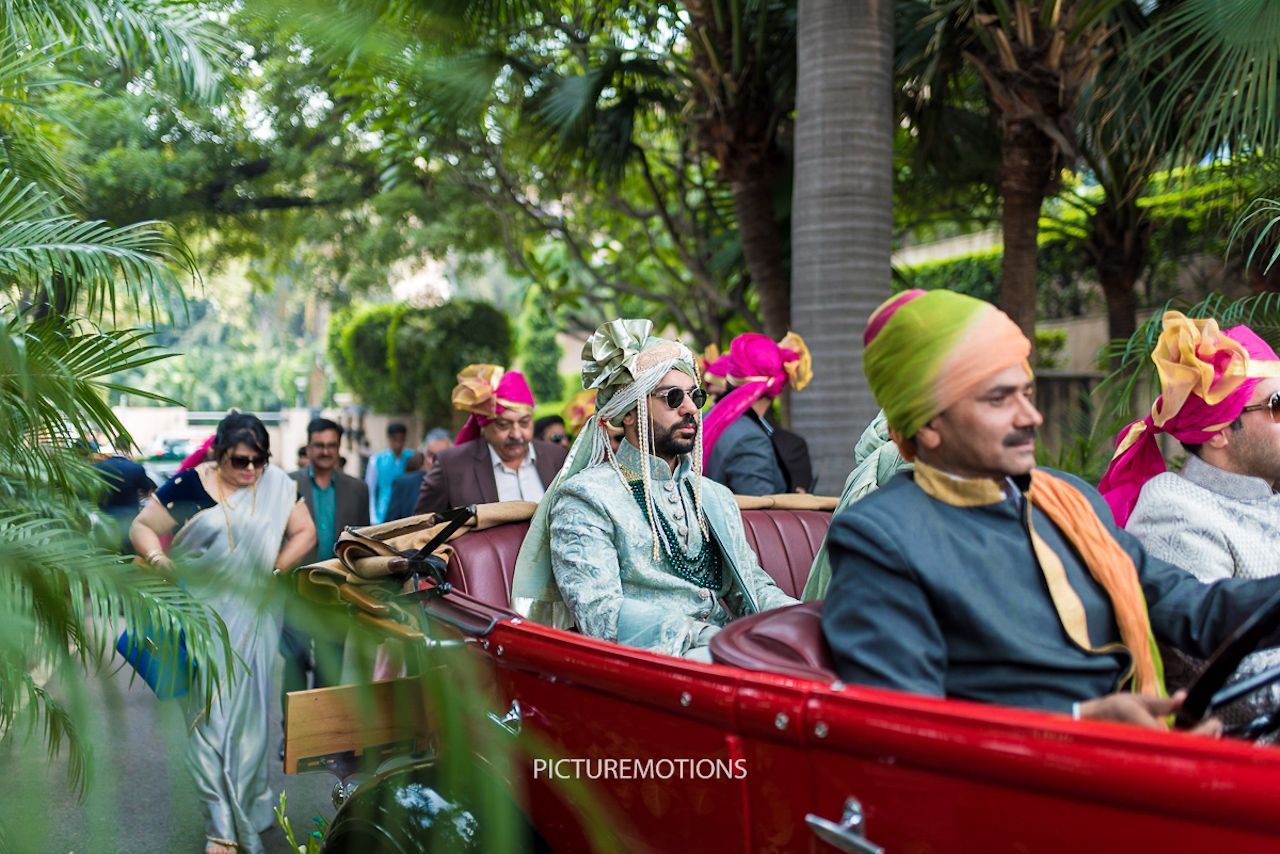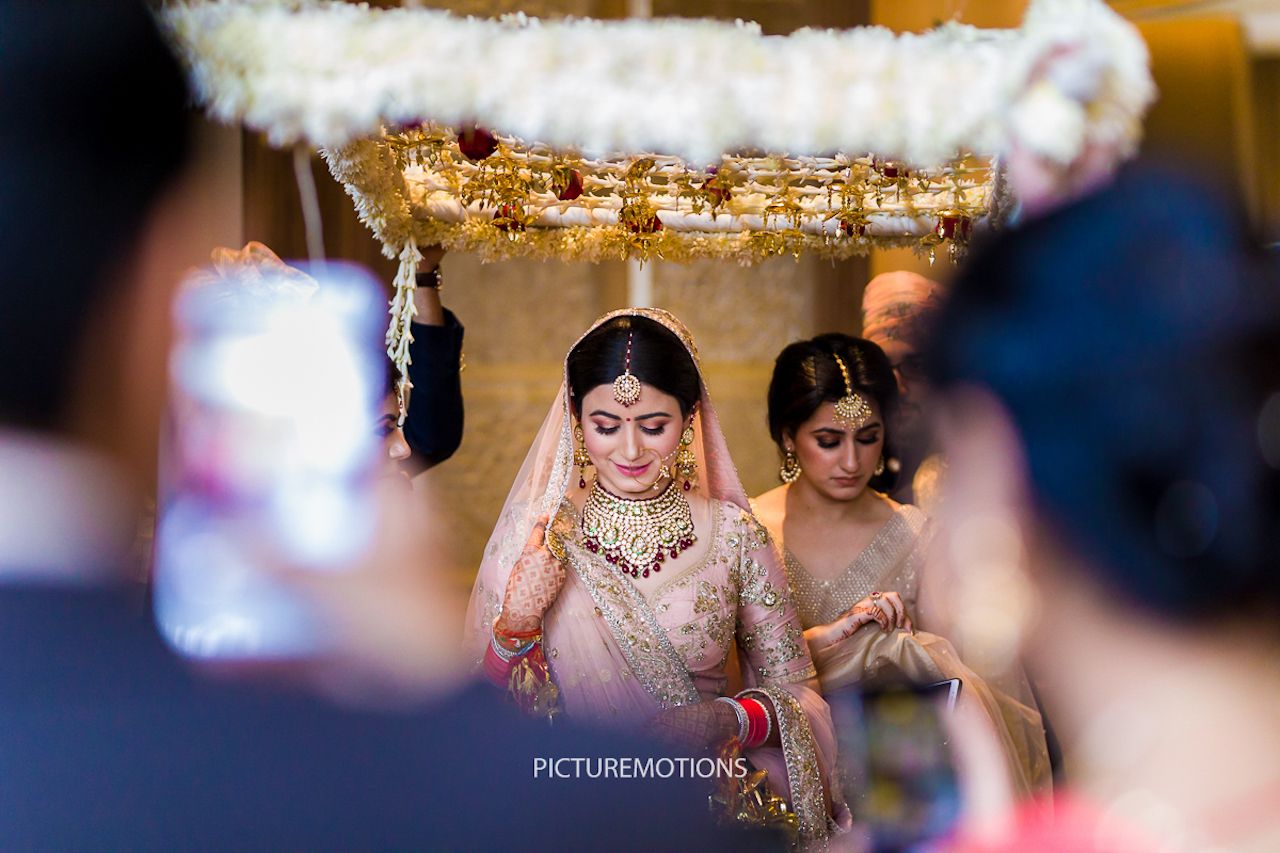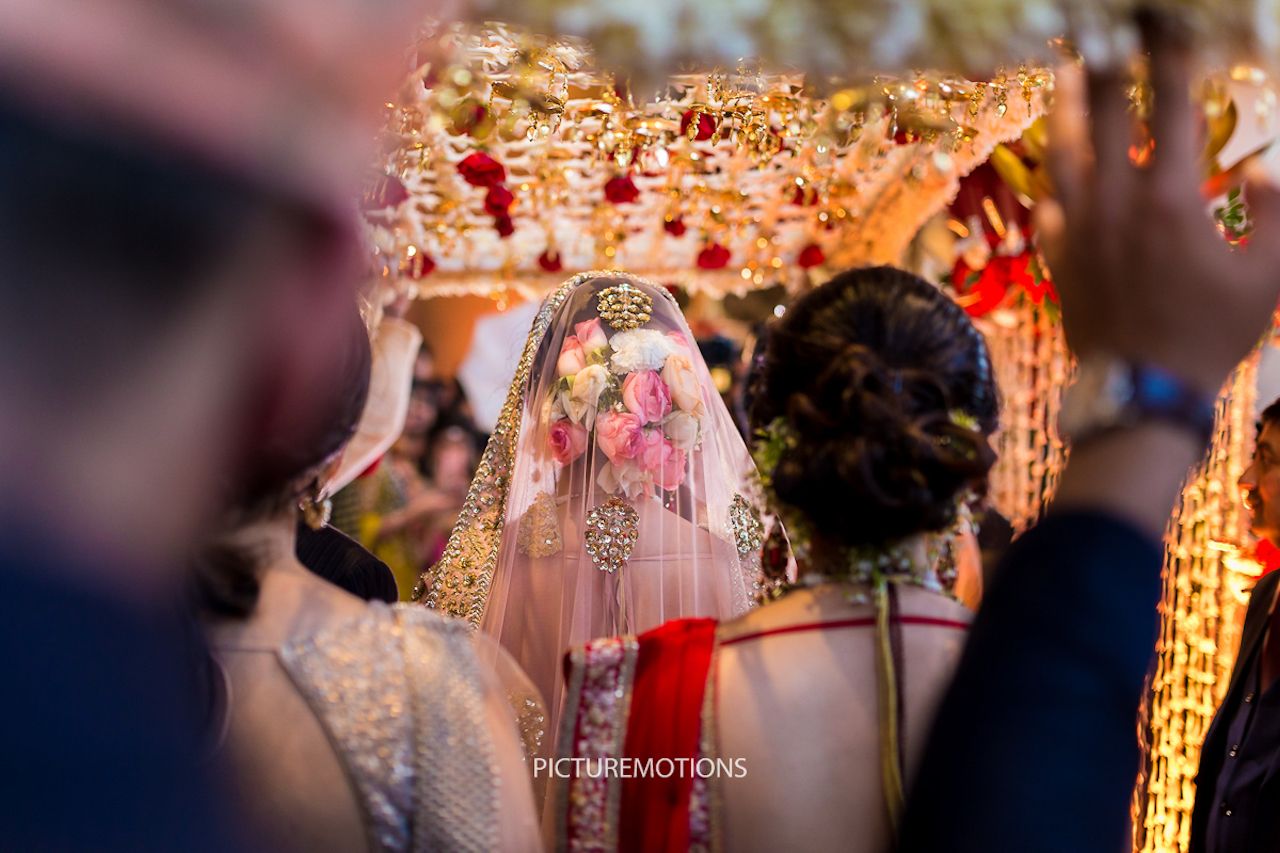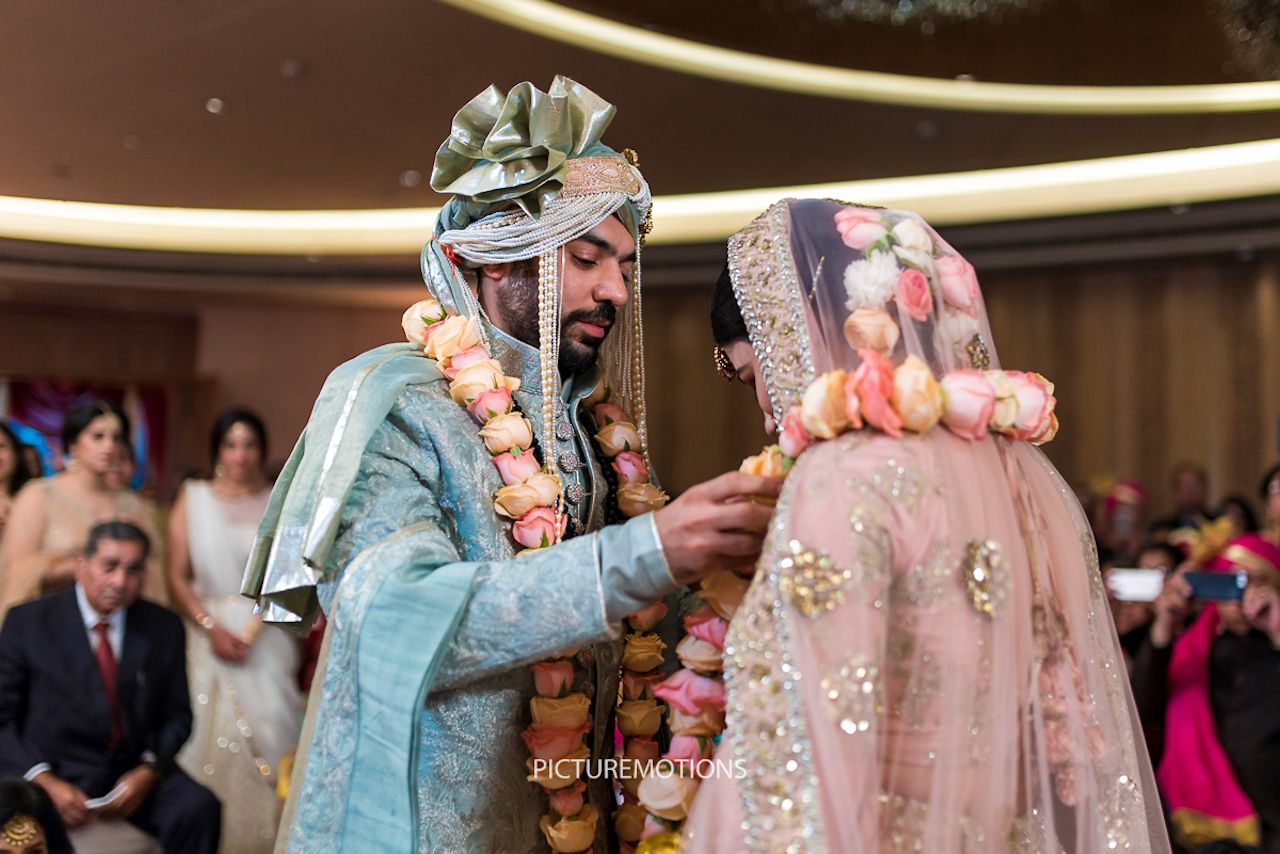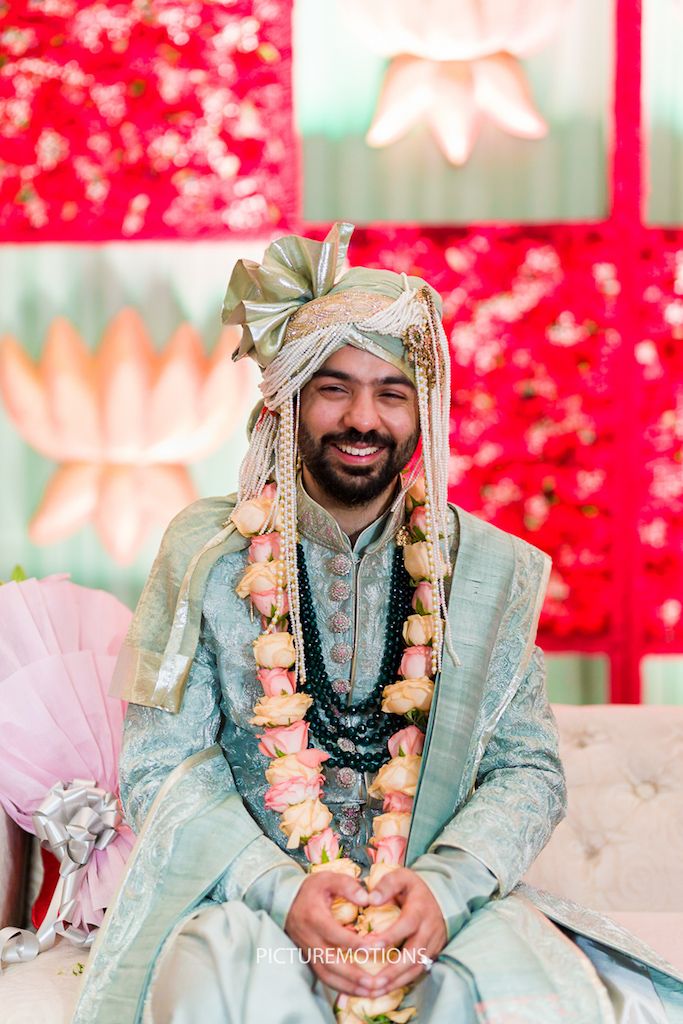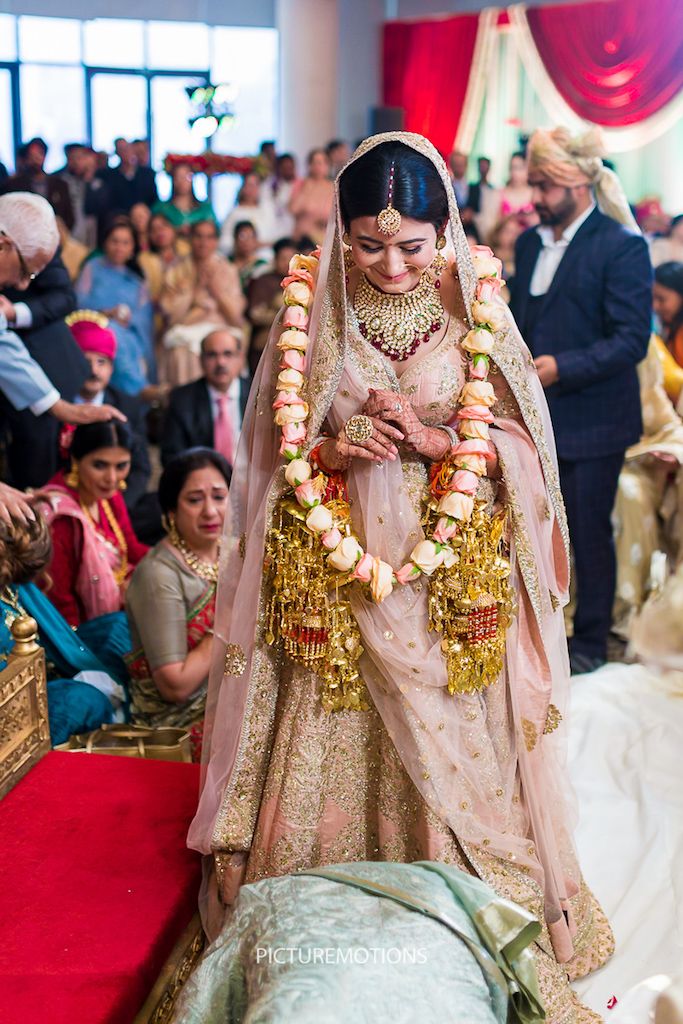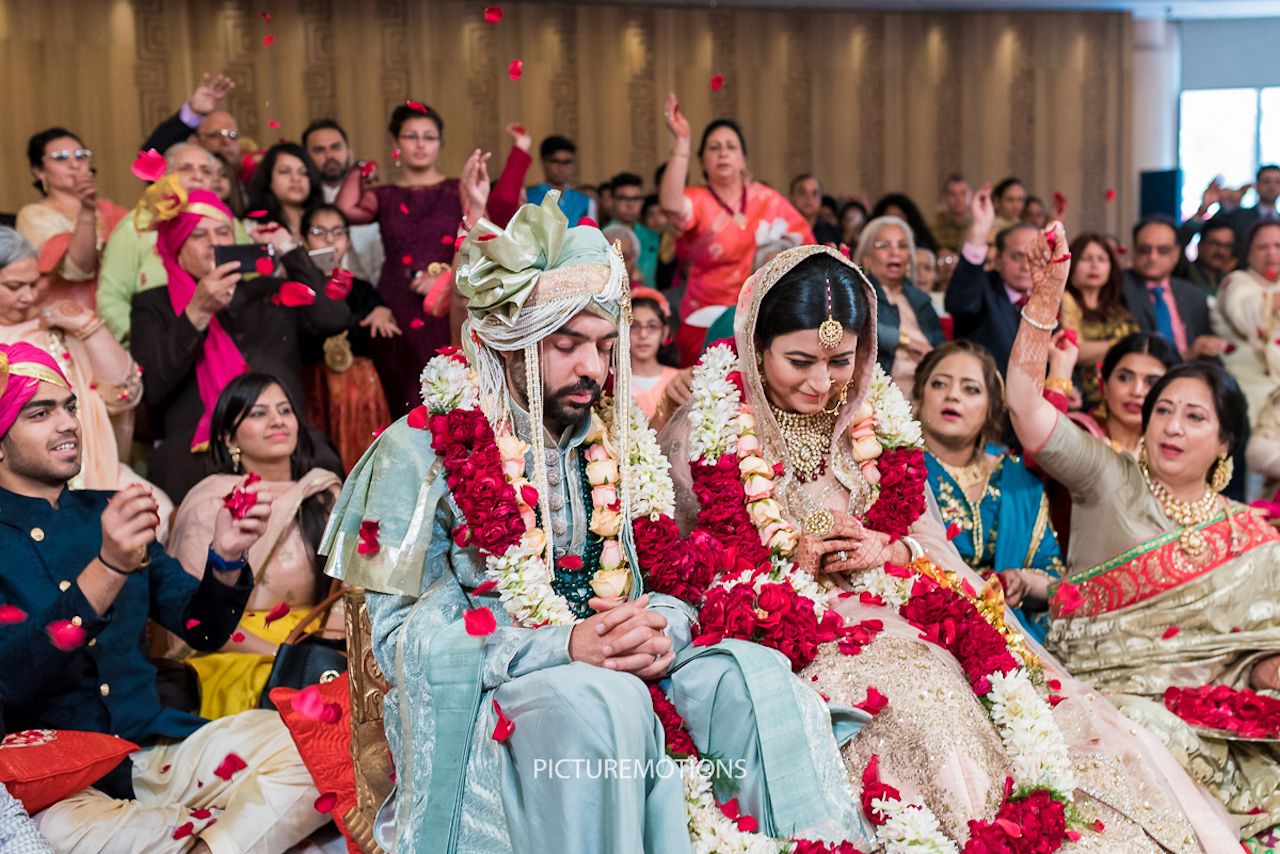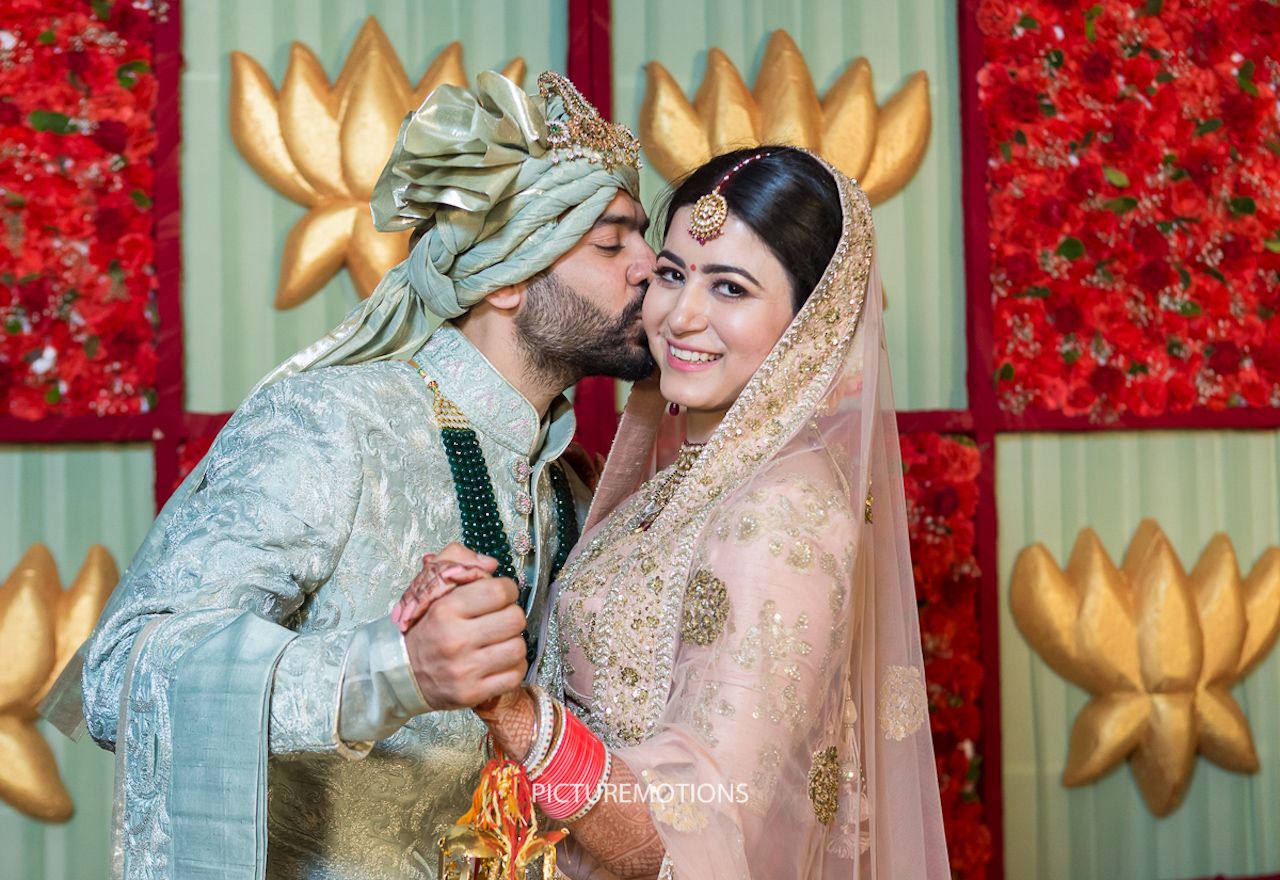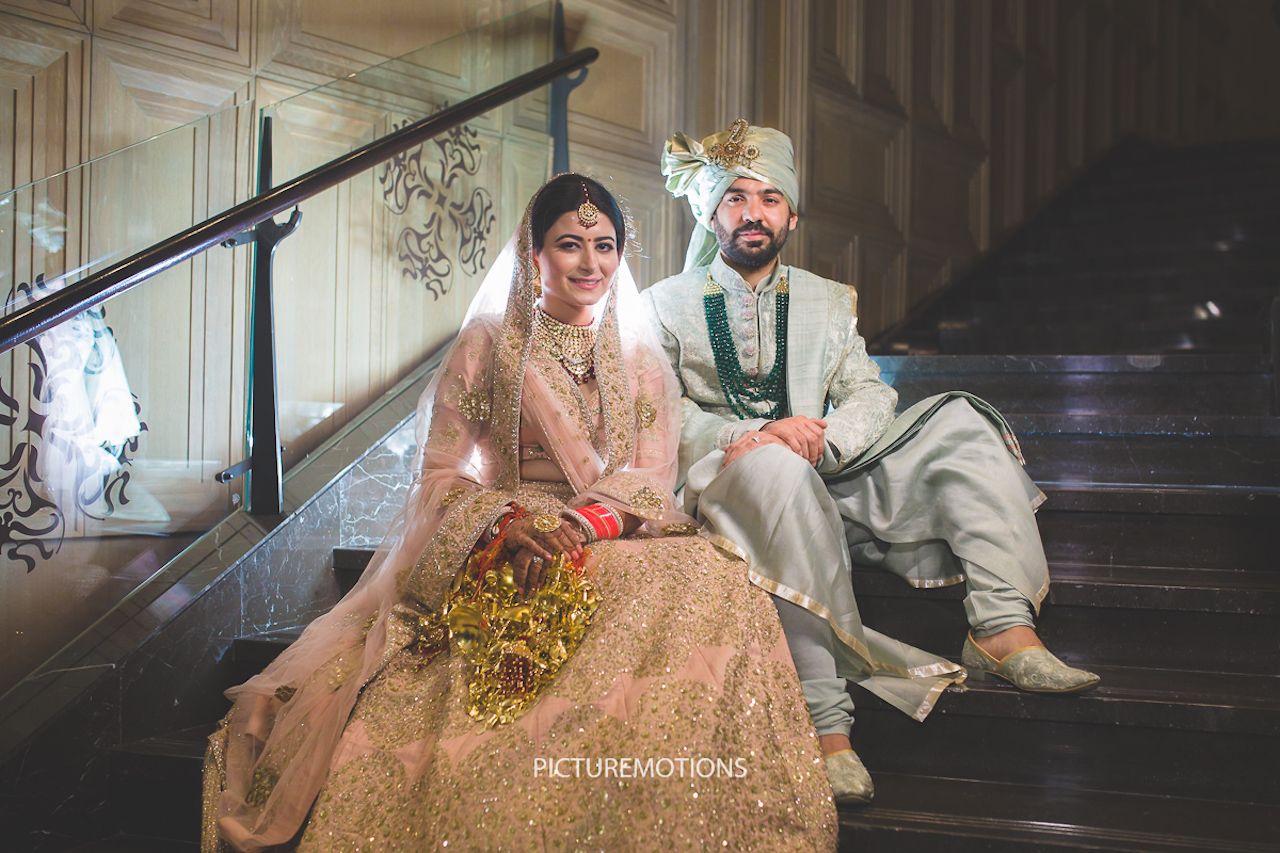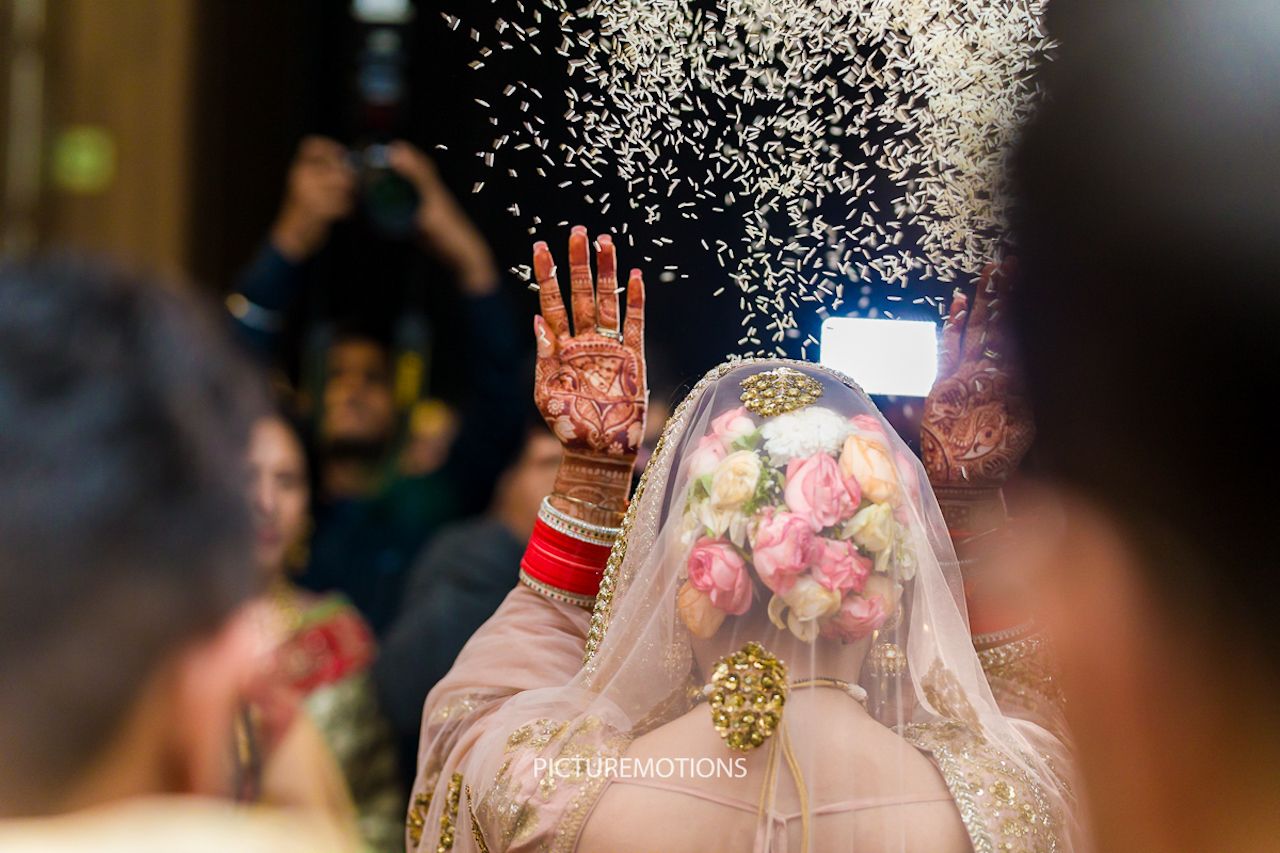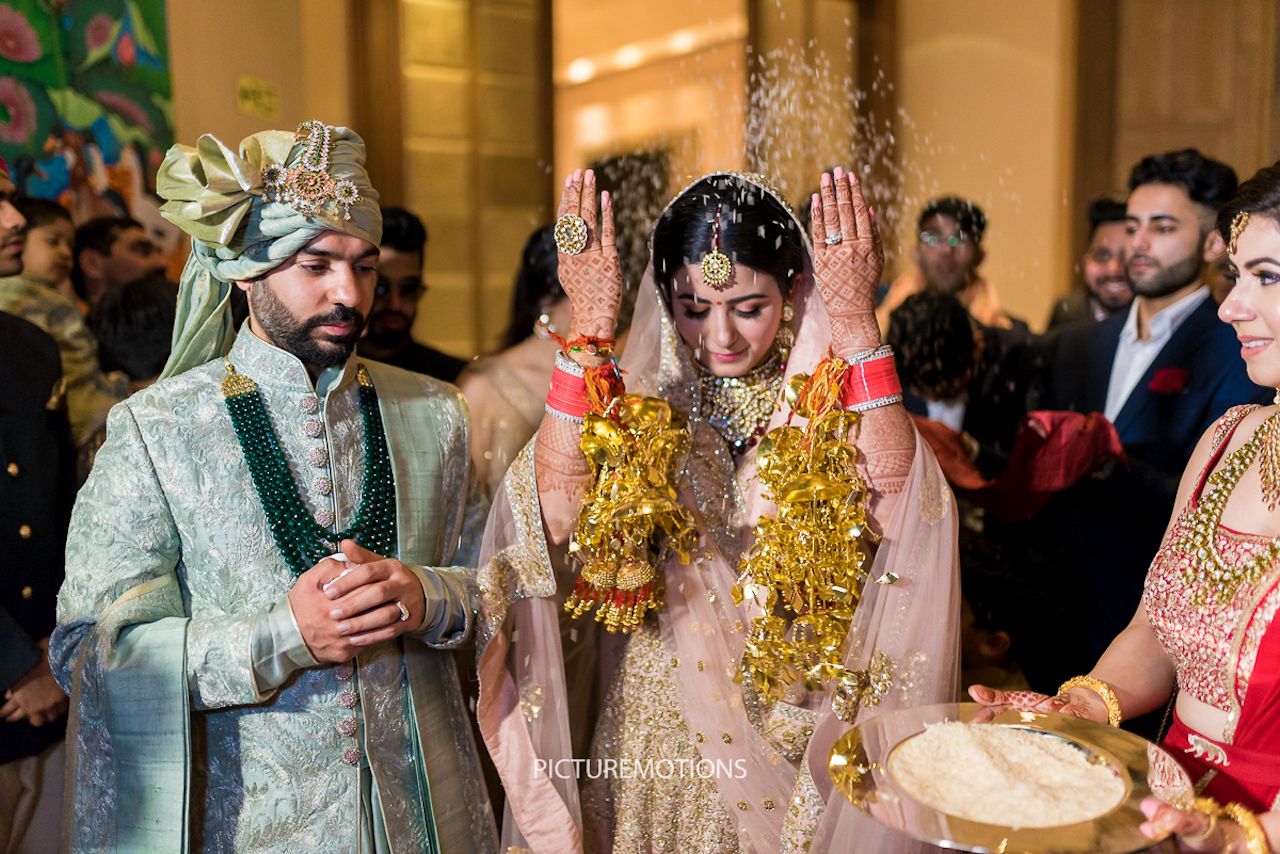 From The Brides:
Ours was a dream wedding, with everything so personal, warm and beautifully planned. Starting from our Engagement itself - my singer fiance ,now-husband gave his oh-so-soulful performance ever. He dedicated and sang 'Nazdeekiyan' mashup live for me - its the same song he sent me when just started talking, He sure knew how to win my heart all over again. We also had our first dance on the same song <3 Oh and not to forget, he wasn't the only one who went on his knees to put a ring on it, I proposed to him as well. 

Also, Anushka Sharma's wedding was a huge inspiration for me. While my Sabyasachi wedding lehenga had the same light pink tone as her lehenga, I made sure I had the same hairdo, the same jaimalas and even gave few similar poses with our photos. Ours was a day wedding, so I did not want to wear Red and instead went for the pink one that my sister chose for me. Avinish on the other hand came in a red vintage car instead of the old school ghodi (Horse). It stole the limelight and honestly, I loved my doli because I finally got a ride in it. The most amazing part of the wedding though, was when Avinish wrote and composed a whole new song for me called Teri Manmaniyaan and sang it for me on our Reception night. 
Vendors: Venue: Engagement at Taj Palace; Wedding at Hyatt Regency; Reception at The Westin Hotel, Gurgaon Makeup: Misha Vig Makeup Studio★ 4.9  Makeup for Engagement and Wedding Photography: Sid Wedding Photos★ 5  & Picture Motions Decor: Ferns & Petals for Engagement; Grog Events & Entertainment Pvt. Ltd. at the Reception; Hotel Hyatt Regency, on-panel Decorator, Ms Meenakshi Bridal Outfits: Engagement outfit by Sulakshana Monga★ 4.7 ; Mehendi outfit by Anarkali Karol Bagh★ 3.7 ; Wedding outfit by Sabyasachi Mukherjee★ 4.9 ; Reception outfit by Gaurav Gupta★ 4.9 Groom wear: Reception outfit by Heritage (South Ex)